Discover
A Film By...
Claim Ownership
Author: Audio Cookie Dough and A Film By...
Subscribed: 2
Played: 36
© Copyright Jeff Johnson
Description
A Film By... is a podcast created and hosted by Brad Koszo and Jeff Johnson. Together, they wax intellectual about Hollywood's biggest film directors, their underrated movies, and the things we love about them.
Hot off the back-to-back blockbuster success of Jaws and Close Encounters of the Third Kind, rising star Steven Spielberg took a shot at comedy in 1979 with his WWII parody film, 1941. On the 80th anniversary of the Pearl Harbor attack, Brad and Jeff discuss their love of Spielberg, their criticisms of 1941, and what's next for arguably the greatest director of all time.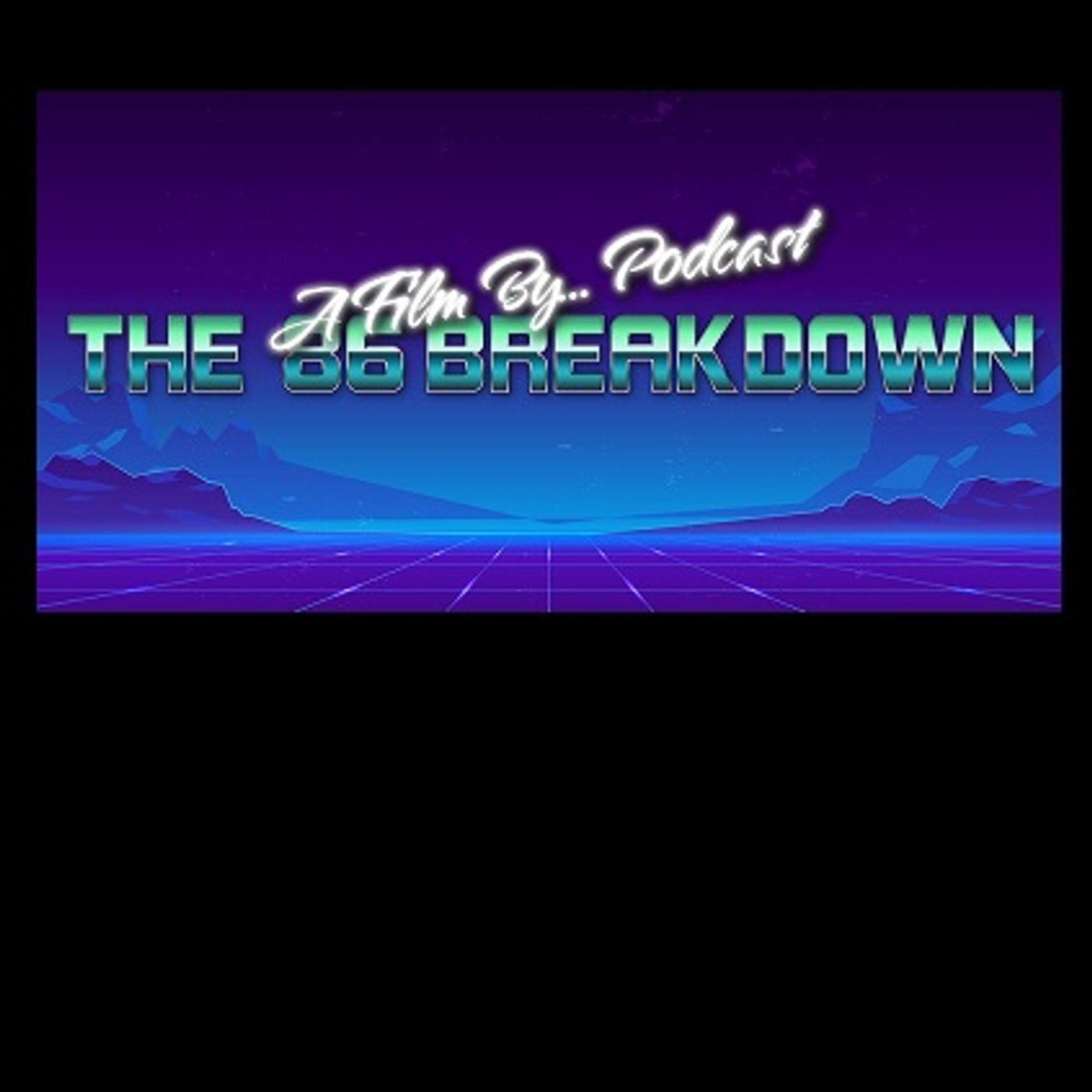 We've done 25 episodes of our limited series on 1986 films! Our recurring guests always have great information, but how well do they REALLY know these movies? Jeff calls all they guys back for a special gathering to face off in a trivia contest for the ultimate prize. Who shall win? There can be only one!
The Wachowskis are known for big budget, FX-driven blockbusters. Their directorial debut, Bound, is a small, neo-noir thriller starring several actors at the top of their game. With a new Matrix film about to be released, Brad and Jeff discuss the Wachowskis, from their arrival in Hollywood to their celebrated reputations as in-demand directors.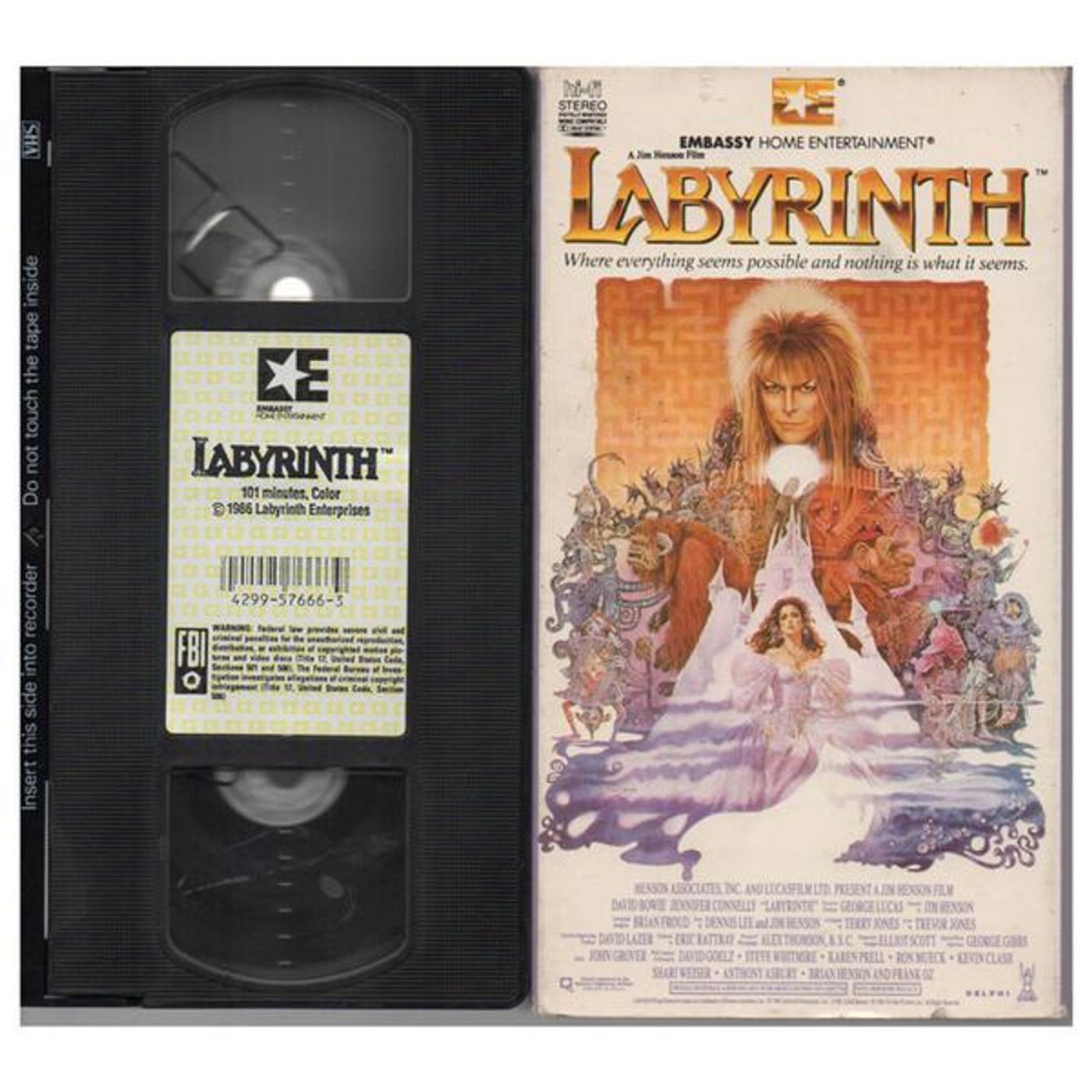 We're making our way through Labyrinth on this episode! Jeff is joined by Scott Hoffman and the host of Docking Bay 77, Dayton Johnson, for a magical discussion on Bowie, puppets, and all things Jim Henson!
They're back! Five years after the massive success of Ghostbusters, Director Ivan Reitman brought the boys back together to battle the ectoplasmic supernatural in Ghostbusters 2. Brad and Jeff team up with Dee and Jason of the Surely You Can't Be Serious podcast to discuss Reitman's early career, filmography favorites, behind the scenes troubles, and upcoming films!
On this episode of our limited 1986 series, we're time traveling back to 1960 to debate Peggy Sue Got Married. Special Correspondent Jennalynn returns to defend Peggy Sue's behavior. Jeff delivers five reasons why you should hate the film. Oscar talk, on-set feuds, excellent suggestions for a remake. All this and Brad's approval of Kevin J. O'Connor!
"You lose the race... you lose your car!" Our 1986 series gets revved up for The Wraith! Jeff and Docking Bay 77 podcast host Dayton Johnson discuss the supernatural revenge film that's packed full of great 80's rock, killer cars, and the lovely Sherilyn Fenn. Plus Charlie Sheen's busy schedule, the appeal of cult classics, the fun of Excitebike, and more!
Alfred Hitchcock's body of work proves he's the master of suspense! Brad and Jeff discuss his first American film, Rebecca; a gothic romantic thriller. Listen along as they talk about comparison's to a recent episode topic Crimson Peak, their favorite Hitchcock films, the Netflix remake, and more!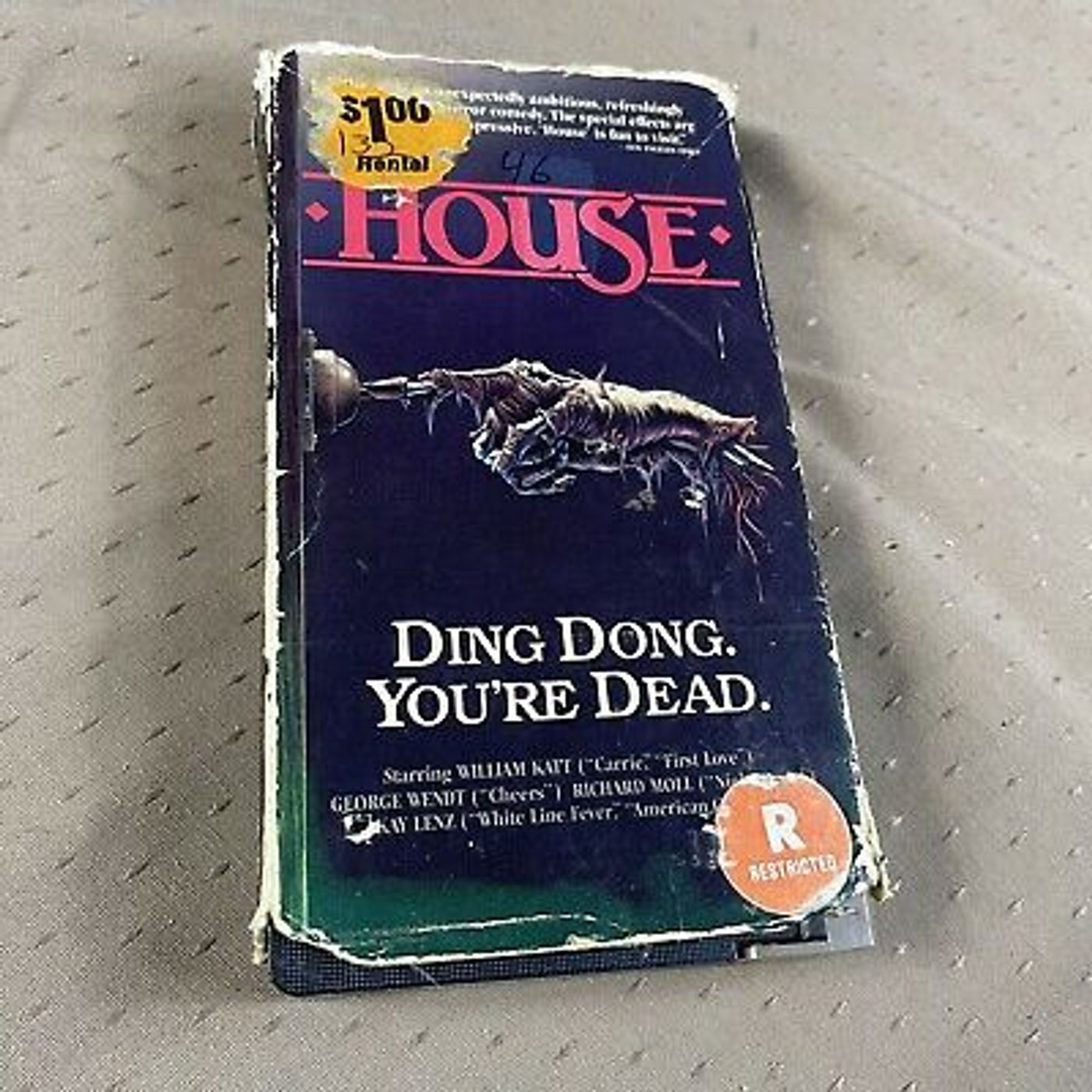 Troubled writer Roger Cobb moves into his deceased aunt's haunted home for some much needed solitude. What he gets are terrifying visions, nosy intrusive neighbors, and a few demons to battle! Welcome to our discussion about House! Dave and Docking Bay 77's own Dayton Johnson stop by to talk about the film's connection to Friday the 13th, monster ex-wives, and what motivates a haunted house to attack!
Be afraid. Be very afraid! Jeff Goldblum's horrifying Brundlefly is on the loose this episode! Jeff, Brad and Scott talk about the FX, insect politics, and the late Vincent Price's reaction to this remake. Will they crown it the best horror movie of 1986? Listen now to find out!
Canadian filmmaker David Cronenberg's successful career has spanned more than half a century. Regarded as the originator of the body horror genre, his work is known to be strange, cerebral, and limit-pushing for it's visuals and effects. Join us, as we enter... Videodrome!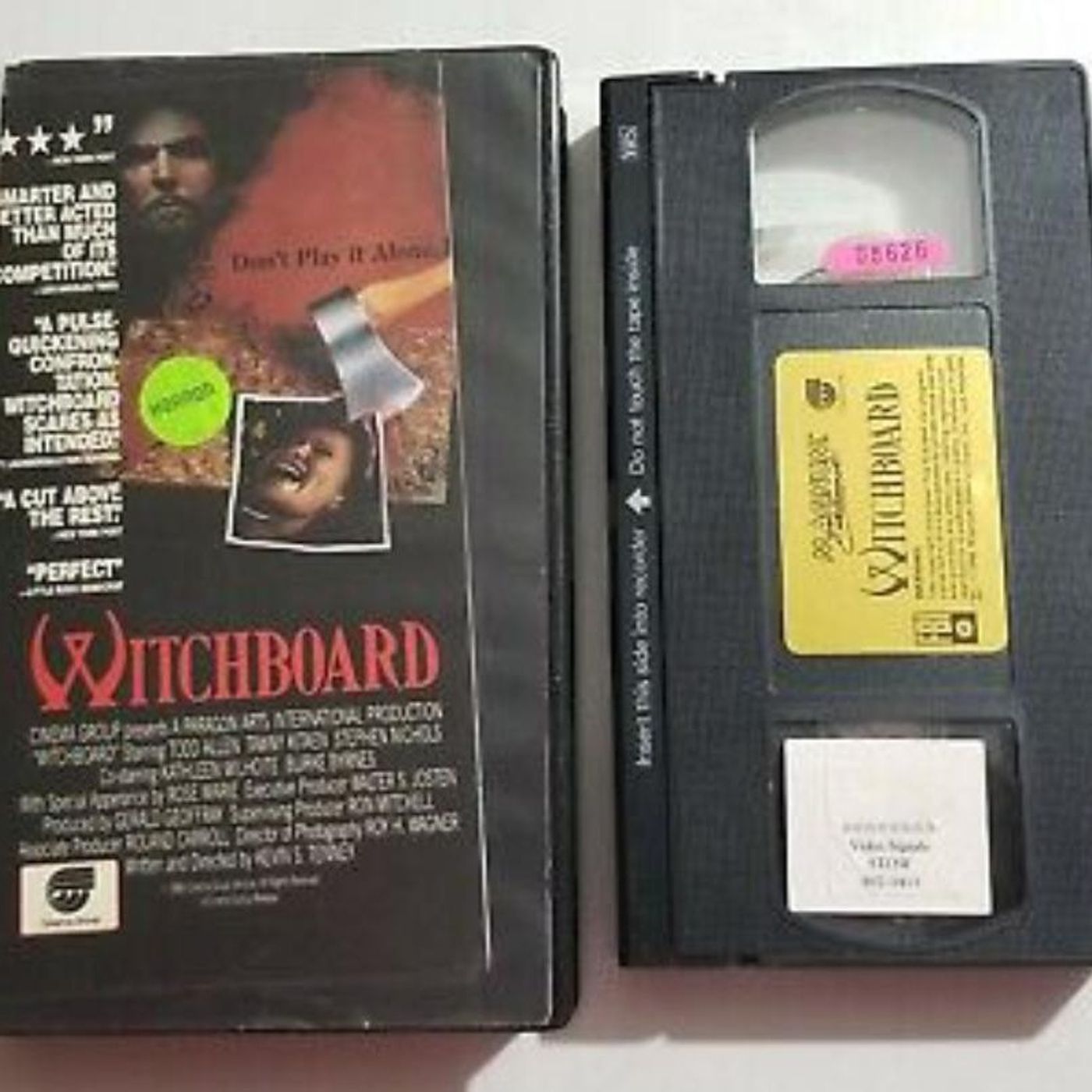 Ouija Boards... harmless fun, or a gateway to the Devil? Dave and Scott are back to argue the point with Jeff, and discuss the good and the bad of Witchboard! Join us for a "spirited" conversation about possession, psychic mediums, progressive entrapment, and the lovely Tawny Kitaen!
Guillermo del Toro has a reputation for the fantastical. He's danced with the darker heroes of comics with Blade and Hellboy. He's softened our hearts with oddities in Pan's Labyrinth and his Oscar-winning The Shape of Water. In 2015, del Toro offered Crimson Peak; a haunted house thriller that weaves a gothic ghost story into a macabre romance.
They're baaaaaack! Jeff, Brad, and Dave discuss Poltergeist II: The Other Side. Their house may have vanished into oblivion, but the evil spirits are still relentlessly pursuing Carol Anne and her family. Not sure you want to listen? Just remember Kane's haunting demand, "Let...me in..."
15 years after Earth, humanity's last hope...is Titan A.E.Don Bluth was Disney royalty before moving on to form his own independent animation company. Brad is joined by special co-host Dayton Johnson to discuss Bluth's ambitious sci-fi fantasy Titan A.E., as well as his impressive body of animated work!
Number Five is alive! Join Jeff, Andrew and Scott for an interesting conversation on the merits of Short Circuit. The guys go old school on their Nintendo faceoff picks. Fisher Stephens' cringeworthy performance, Guttenberg's lack of cool, and Alley Sheedy's intelligence are debated, while the question of "Who's Johnny?" is thoroughly ignored!
Comedy legends Billy Crystal and Danny DeVito team up for an unlikely murder plot in the dark comedy Throw Momma From The Train! Jeff is joined by regular 1986 contributor David Burns to discuss DeVito's feature directorial effort with the memorable Anne Ramsey in her final role.
Rodney Dangerfield is going back to school! Our Special Correspondent Jenna joins Jeff, Brad, and Dayton to talk about campus life, Sam Kinison's memorable role, Oingo Boingo, and the hilarity of 80's college movies.
No place to run. No reason to hide. Kevin Costner delivers another powerhouse performance both on the screen and behind the camera with his third directorial effort, Open Range. Brad and Jeff discuss the stellar cast, the gorgeous cinematography, and the satisfaction of a simply told story.
Happy Friday the 13th! Jeff and Dave are celebrating the birthday of Jason Voorhees with a special Friday release episode to talk about Friday the 13th Part VI: Jason Lives!
United States