Discover
AirSpace
Claim Ownership
Author: National Air and Space Museum
Subscribed: 923
Played: 8,259
Description
The National Air and Space Museum contains the largest and most significant collection of air- and spacecraft in the world. Behind those amazing machines are thousands of stories of human achievement, failure, and perseverance. Join Emily, Matt, and Nick as they demystify one of the world's most visited museums and explore why people are so fascinated with stories of exploration, innovation, and discovery.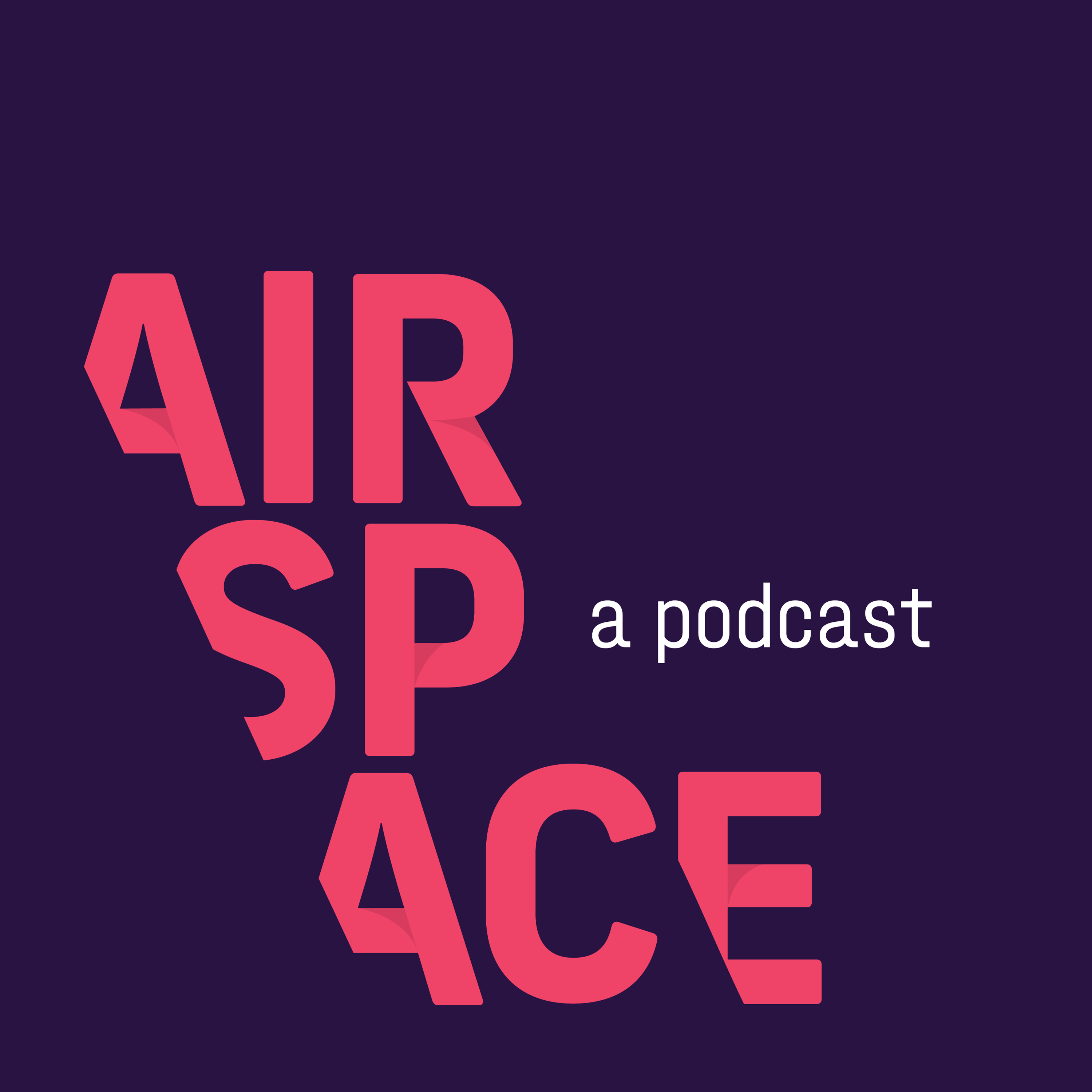 We'll admit that we're getting a little nostalgic about even the most mundane aspects of air travel – like how many times the pre-flight safety video reminds you that smoking is NOT permitted onboard. But that got us thinking – that wasn't always the case. So what changed? It took decades of research, lobbying, and litigation to prove the dangers of secondhand smoke, and a lot of that work happened at cruising altitude. In this episode, we'll hear how flight attendants were instrumental in the fight to get smoking OUT of the skies, and how the lawsuit they brought against the tobacco companies had huge ripple effects in the smoke-free public places we enjoy today. Did you know AirSpace has a newsletter?!? Get on the list HERE.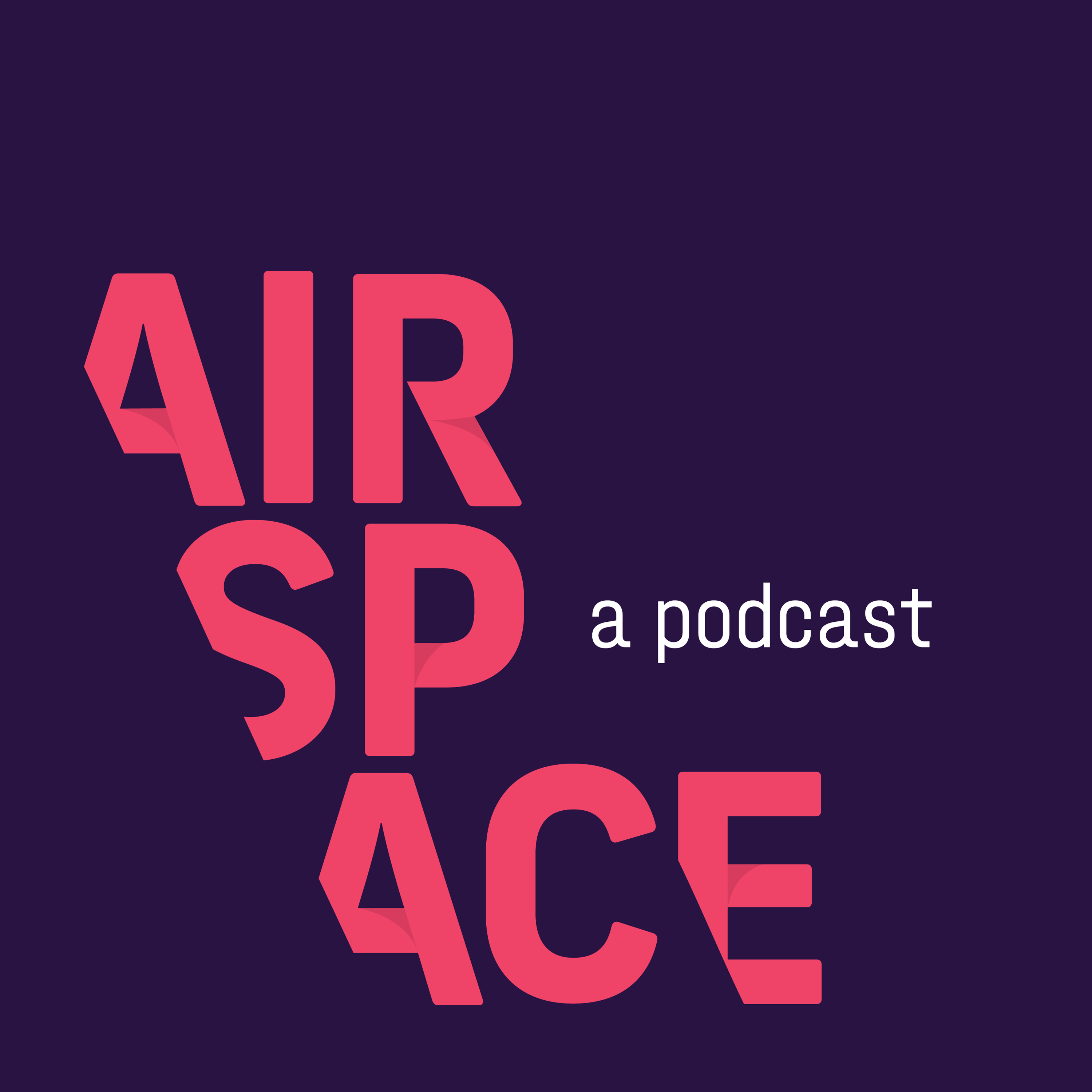 Welcome to Season 4 of AirSpace! Right now COVID-19 vaccines are traveling across the country and around the world – and air travel is a critical component of this supply chain. These vaccines were not only developed in record time (shout out to SCIENCE!) but some of them also have to be kept at record cold temperatures. To meet this challenge, distributors are relying on the cold chain – a supply line that keeps things cold (and sometimes super cold) from 'source to sink' (and hopefully soon, into your arm). On today's episode we're breaking down the history of the cold chain and how air safety plays a part (particularly with all that dry ice). And Emily has the best analogy of a lipid bilayer that you've ever heard.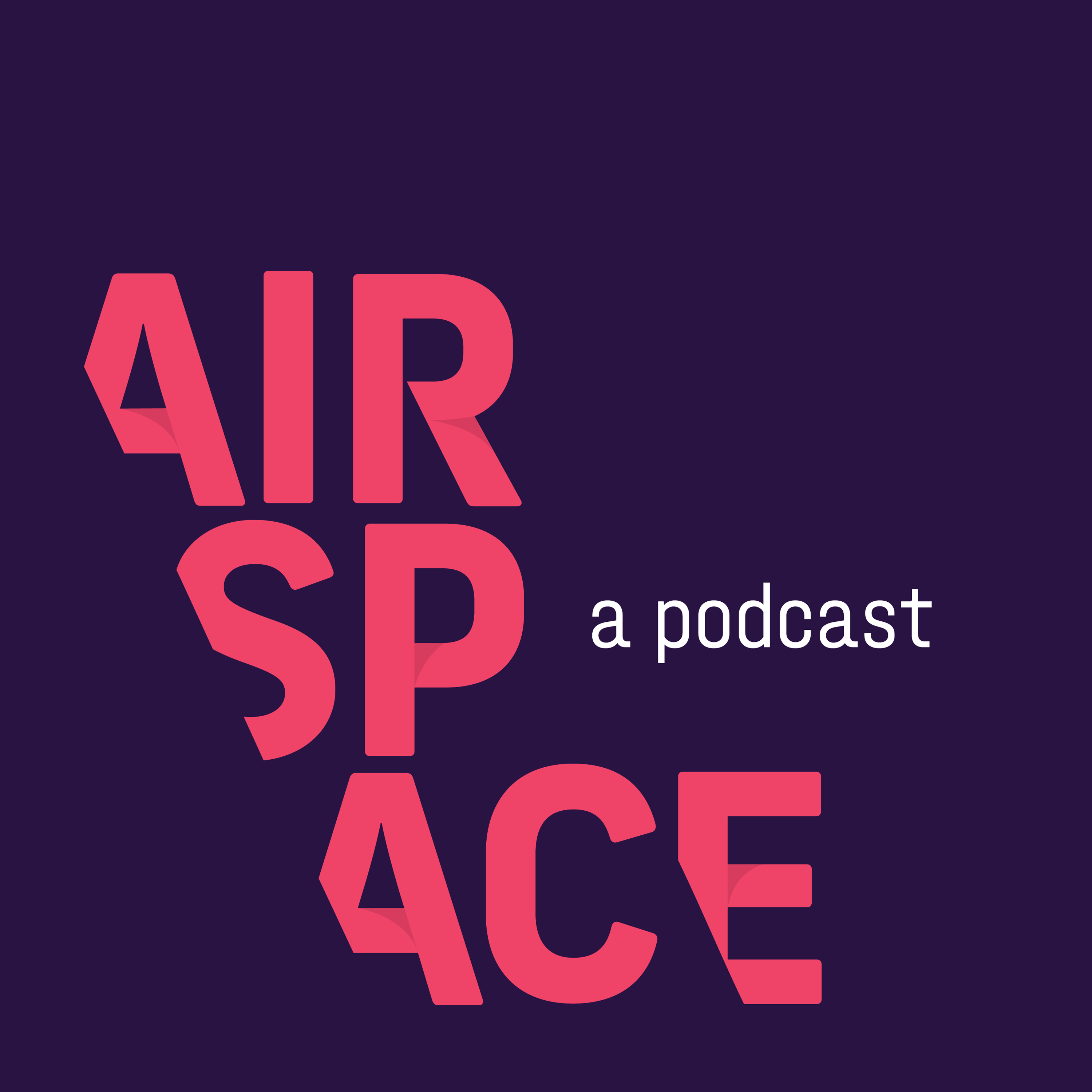 What a year it has been (alt: Ugh, what a year!). Back in April, we launched our AirSpace Movie Club—and critiquing our favorite air-and-space-films was a fun way to stay in touch remotely until we could get back into the studio for Season 3. Well, 16 episodes and eight months later, we're still recording from home, so we thought we'd end season 3 back where we started: at the movies! It's safe to say that the AirSpace pod loves Galaxy Quest, but doesn't everyone!? It has it all: sci-fi, action, and comedy, an underdog who saves the day, and feel good story with space aliens! For the Trekkies among us, it's an unswerving love letter to the importance of fans in any successful franchise. In the final episode of season 3, Emily, Matt, and Nick discuss why this is the movie to watch with your family this holiday season. Also! We'll be baaaaack! This is the end of season 3, but we won't be gone for long! We have a few tricks up our sleeve in January (and Voyages to Mars continues!). And then, we'll be back before you know it in February! See? So soon!!
Did you learn the constellations as a child? Odds are, if you lived in a city, you saw more stars in the classroom—or a planetarium if you were lucky—than by looking at the night sky (and if not, we're jealous). Fact is, most of us live in places that give us a less than ideal view of the stars because of light pollution from our cities and suburbs. But keeping our skies dark is important for so many reasons – for nocturnal animals, for science and astronomy, and for cultural traditions around the world. In this episode, we're shining a light on the cultural importance of the night sky for native Hawaiians. Turn down the lights and enjoy!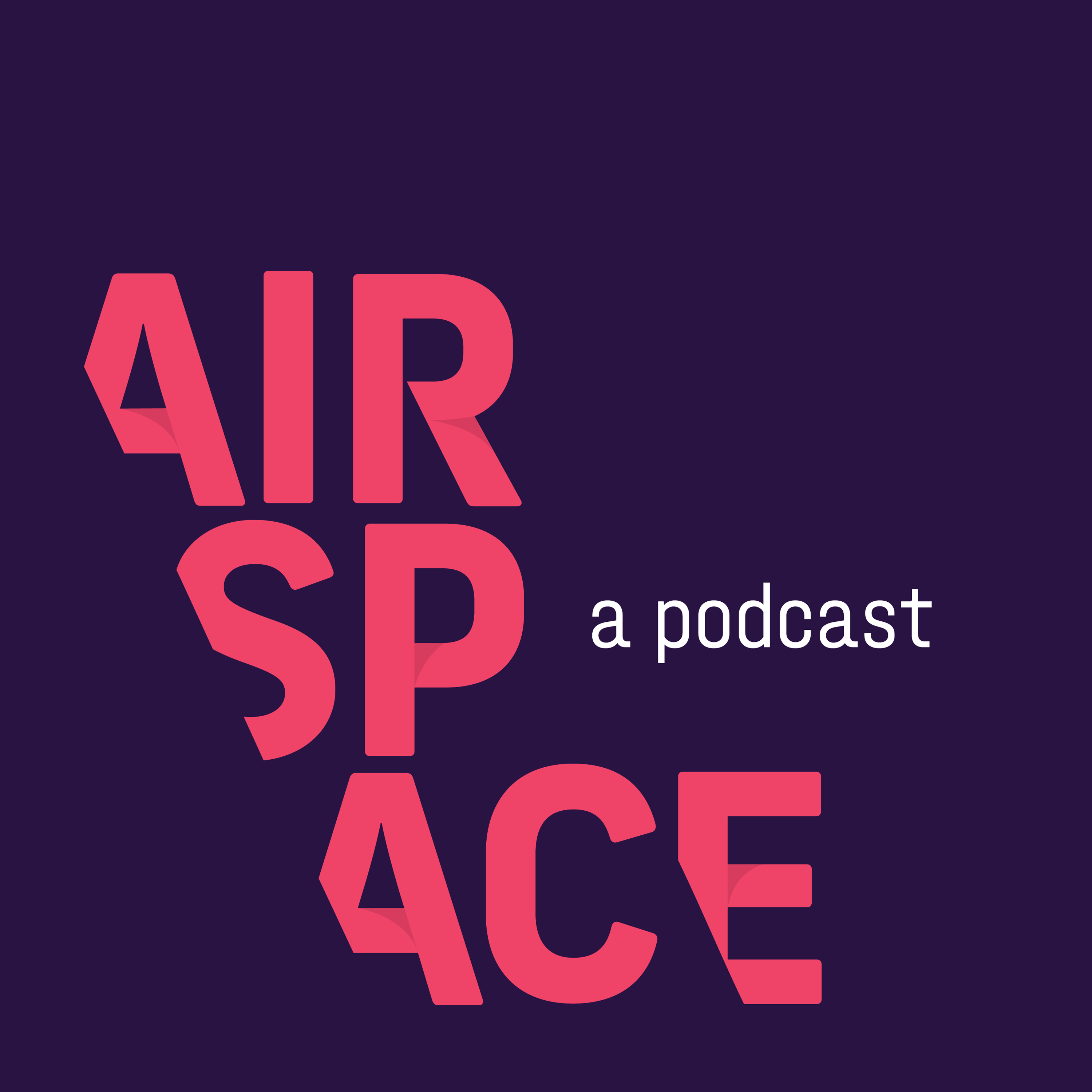 This month marks the 20th birthday of the International Space Station! That's 240 straight months—which is exactly how long 2020 feels so far. We all need a little self-care these days, so in honor of the ISS anniversary, we'll tell you about what astronaut life is like when they aren't doing the extraordinary science, essential maintenance, and extraterrestrial chores necessary to sustain our home in space. Believe it or not, astronauts get days off too! Find out how they spend their downtime on this episode of AirSpace.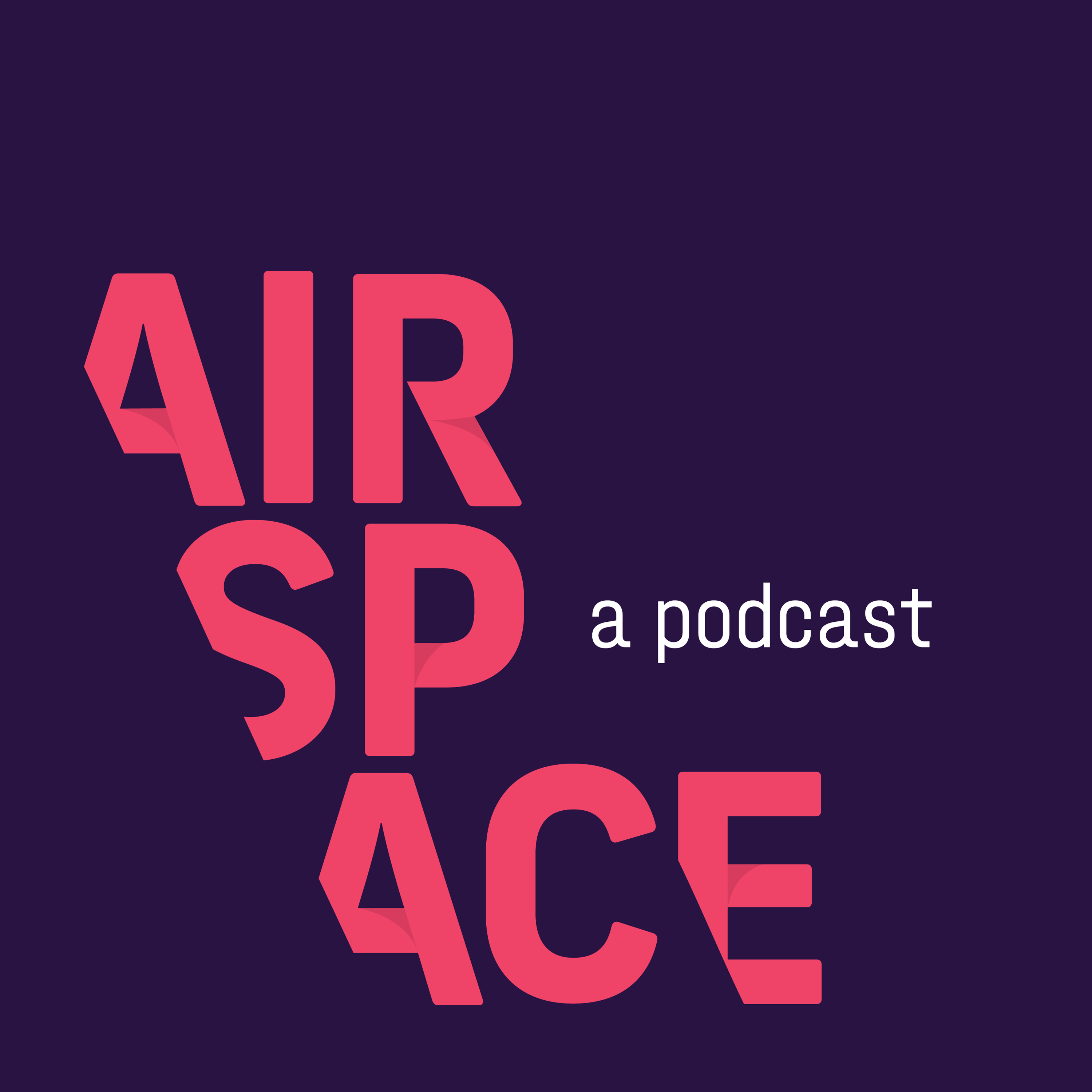 On this episode of AirSpace we're spotlighting the heroic service and enduring legacy of the Women Airforce Service Pilots, or WASP. More than 1000 of these fearless women flew as civilians for the Army Air Forces during World War II. These skilled pilots performed jobs on the home front – ferrying planes, towing targets, transporting personnel – flying almost every type of military aircraft. Yet despite filling a crucial wartime role, these women weren't recognized as veterans for more than 30 years. And their campaign to be permitted burial in Arlington National Cemetery lasted even longer.  In this episode, we're welcoming our first ever guest host, historian and author Dr. Katherine Sharp Landdeck. And we'll hear firsthand from three women connected to the WASP legacy, including a WASP herself, Nell "Mickey" Bright.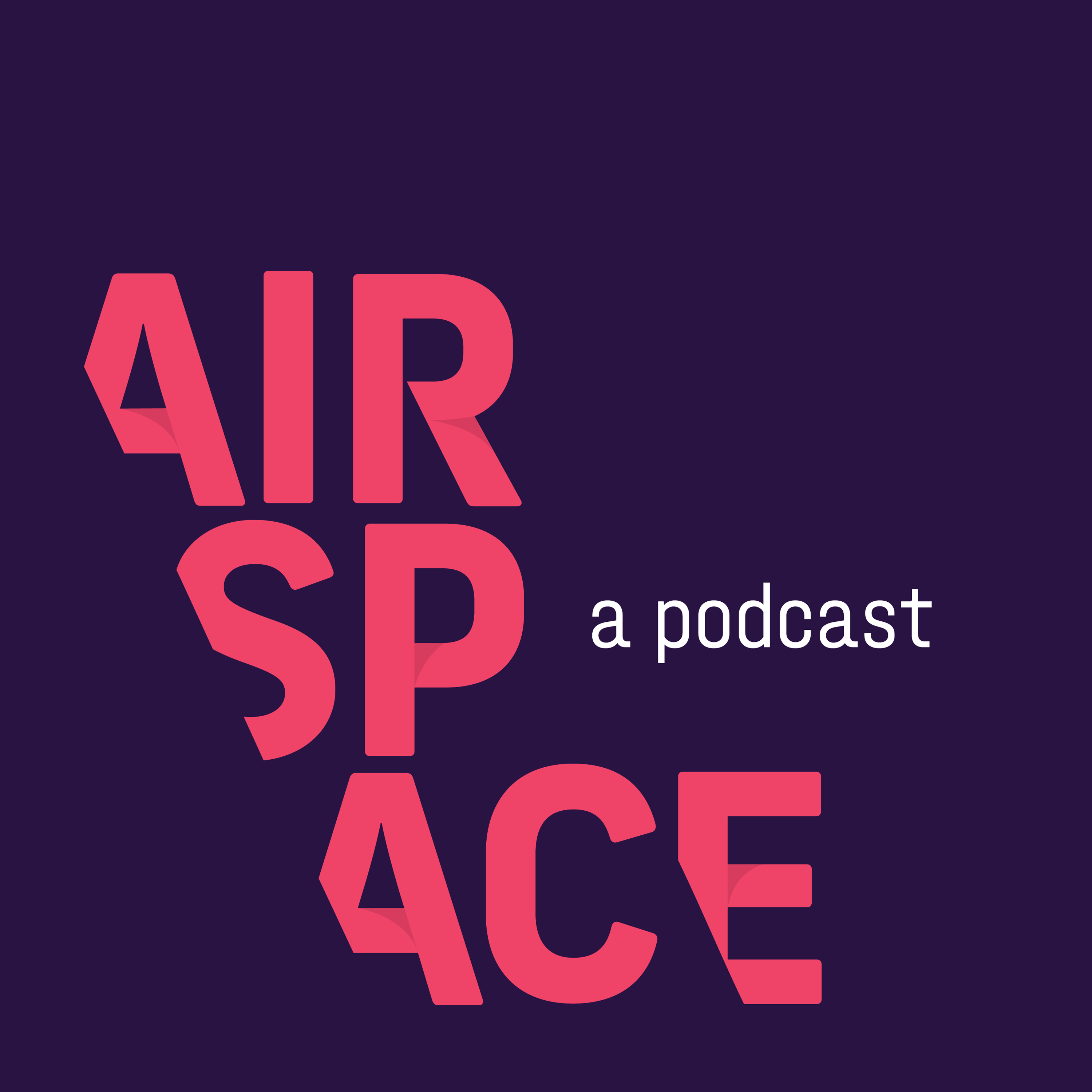 Can 650 episodes of a tv show fix society's deepest, ugliest ills? Maybe not, but it turns out that it's a pretty good place to start a conversation. We're all fans of something—movies, tv shows, video games, comic books, sports teams, you name it!—and that can help us connect with new people with shared interests and frames of reference. In this episode, we're talking about how and why fan communities form, and what happens when the barrier to entry turns toxic and targeted. "Fandoms" aren't new—they stretch back at least a century in their modern form—but the internet provided a new kind of platform for geeking out, and unfortunately, for airing underlying and overt biases. Misogyny, racism, agism, ableism—all of the problems we struggle with as a society at large happen in fan spaces, but fandoms also create opportunities to connect across divisions. We'll talk to Blerdcon co-founder Hilton George about creating a dedicated space for the Black nerd experience, and journalist and This American Life producer Bim Adewunmi about the obstacles for engaging with each other through our favorite media—and how we can do better. It's gatekeeping and pulling down barriers—today on AirSpace.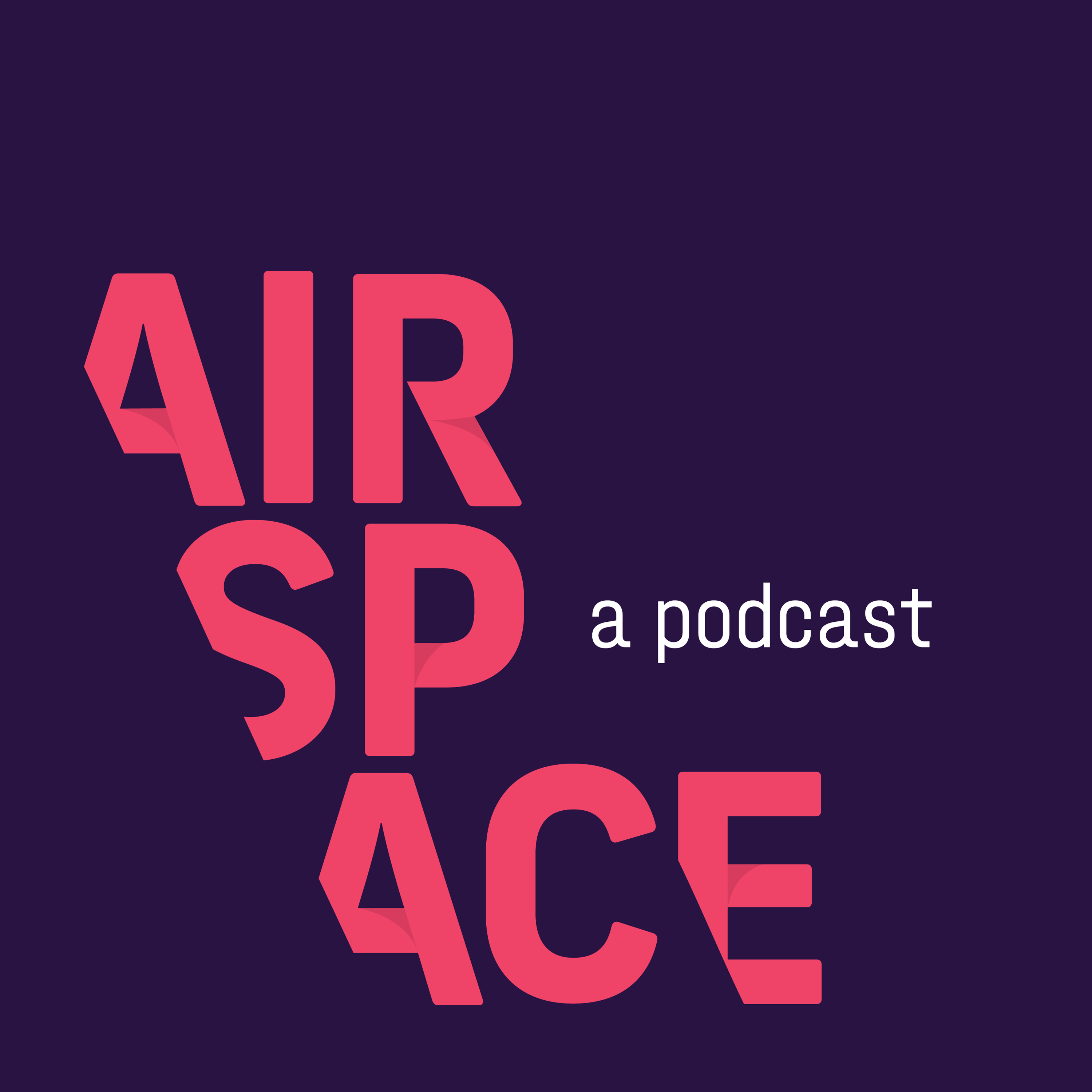 Danger Zone
2020-10-0817:21
1
There have been great movies about military aviation for almost as long as there have been movies and airplanes—seriously, the very first Best Picture Oscar went to a WWI aero-epic called Wings (and if you ever win bar trivia with that, buy us a drink). Eventually, the US military realized that high adventure onscreen could boost their recruiting efforts, and began to officially cooperate with films featuring flying service members. In this episode, we'll look at two movies staring iconic aviators—Top Gun and Captain Marvel—and discuss how the military leans into their role as supporting players on the silver screen.
About 82,000 American service members are listed as Missing in Action – 72,000 from World War II alone. Many of these MIAs were lost at sea when their aircraft were shot down over open water. Recent technologies like robotic submersibles, advanced sonar, and DNA matching are making it easier for recovery operations to find the downed airplanes, and identify the remains of service members. In this episode, Emily, Matt, and Nick tell the story of one of those service members, from an aerial battle in the Pacific in 1944, to recovery and repatriation more than 70 years later. And we hear from the head of one of these recovery organizations who describes the herculean effort and coordination that goes into each recovery operation, all with the goal of providing an honorable homecoming to the fallen.
If you're a Broadway fan (or have been ANYWHERE near a theater in the last couple years), you've likely heard about Come From Away—the Tony-award-winning smash hit musical with a story firmly rooted in generations of aviation history. On September 11, 2001, 38 commercial airliners were diverted out of US air space to a small town with a big airport called Gander, Newfoundland. Come From Away puts a spotlight on Beverley Bass, American Airlines' first woman Captain who commanded one of the aircraft. Nick sits down with Beverley to hear the story of her incredible career firsthand, and Emily talks to Come from Away's writers, Irene Sankoff and David Hein, to learn how they were inspired to write an entire musical about the biggest aviation hub you've likely never heard of. Early aviation history, pioneering pilots, and one community's story of unity on a day of infamy—there's a lot going on in this episode (but still no intermission).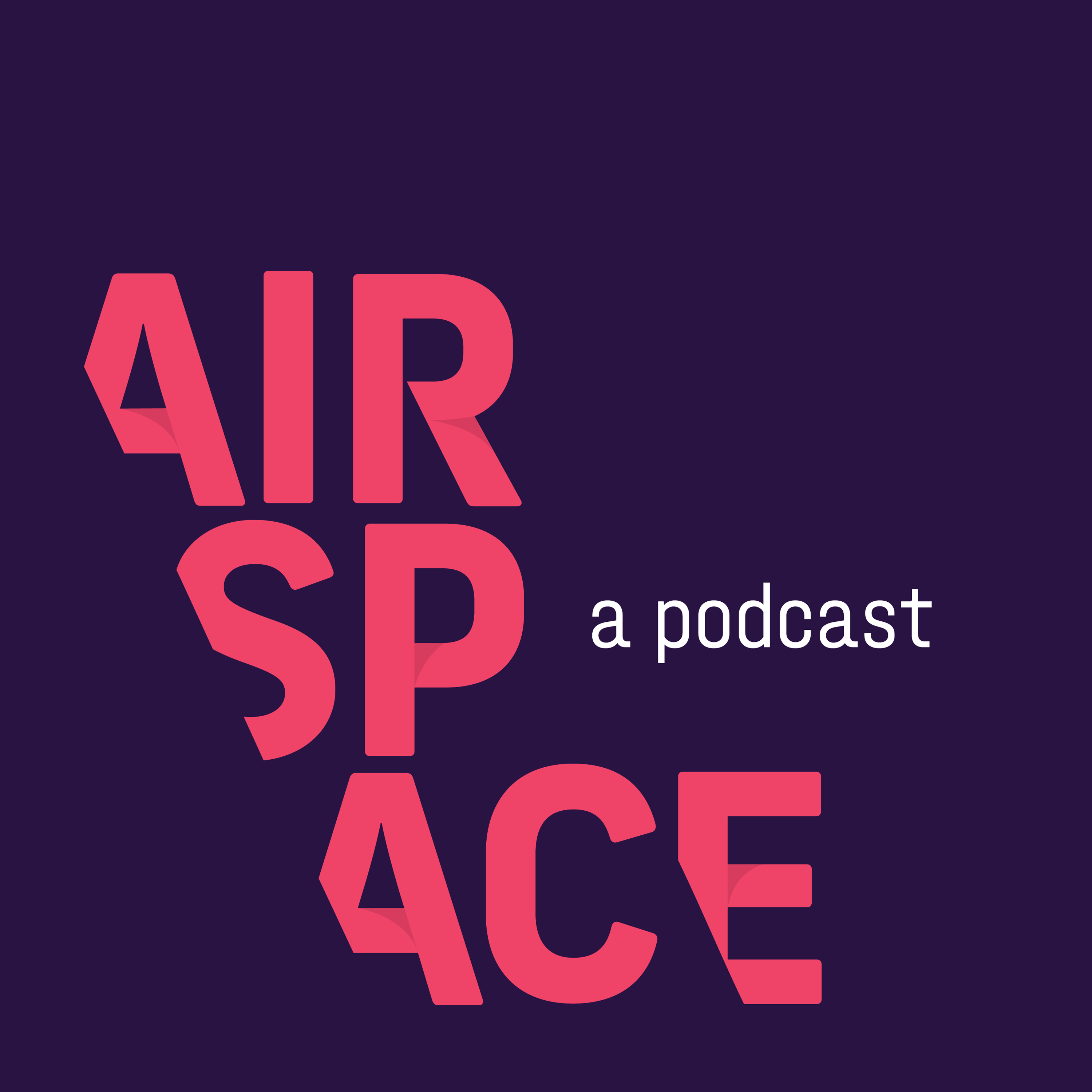 If you had $500 MILLION dollars to spend going anywhere in the solar system (rocket not included), where would YOU go? That's exactly what NASA asks scientists in its Discovery Program – a (relatively) low budget, but influential, class of missions designed to increase our understanding of our stellar neighborhood through creative concepts that don't quite fit anywhere else.  Think of them as the indie movies of space exploration…they may cost less, but they more than make up for it with bold ideas and chutzpah. Emily, Matt, and Nick discuss the four potential missions currently under consideration, and Emily speaks with Dr. Louise Proctor, the principle investigator of the proposed Trident mission to Neptune's moon Triton.
With everyone quarantining, it's like spring cleaning never ended this year—and as important as cleanliness is here on Earth, it's really, really important when you're headed for outer space.  We've talked about planetary protection on the pod before, but it's never felt closer to home than now, so we're digging a little deeper into what it takes to keep our planet safe from space germs and keep space safe from Earth germs. On today's show Emily, Matt, and Nick get into the (dirty) details of how we ensured that our astronauts didn't bring home bugs from the Moon with our Apollo curator Teasel Muir-Harmony, and look at the (squeaky clean) ways we make sure terrestrial microbes aren't hitchhiking their way to Mars with NASA Planetary Protection Officer Lisa Pratt. Wash your hands and enjoy!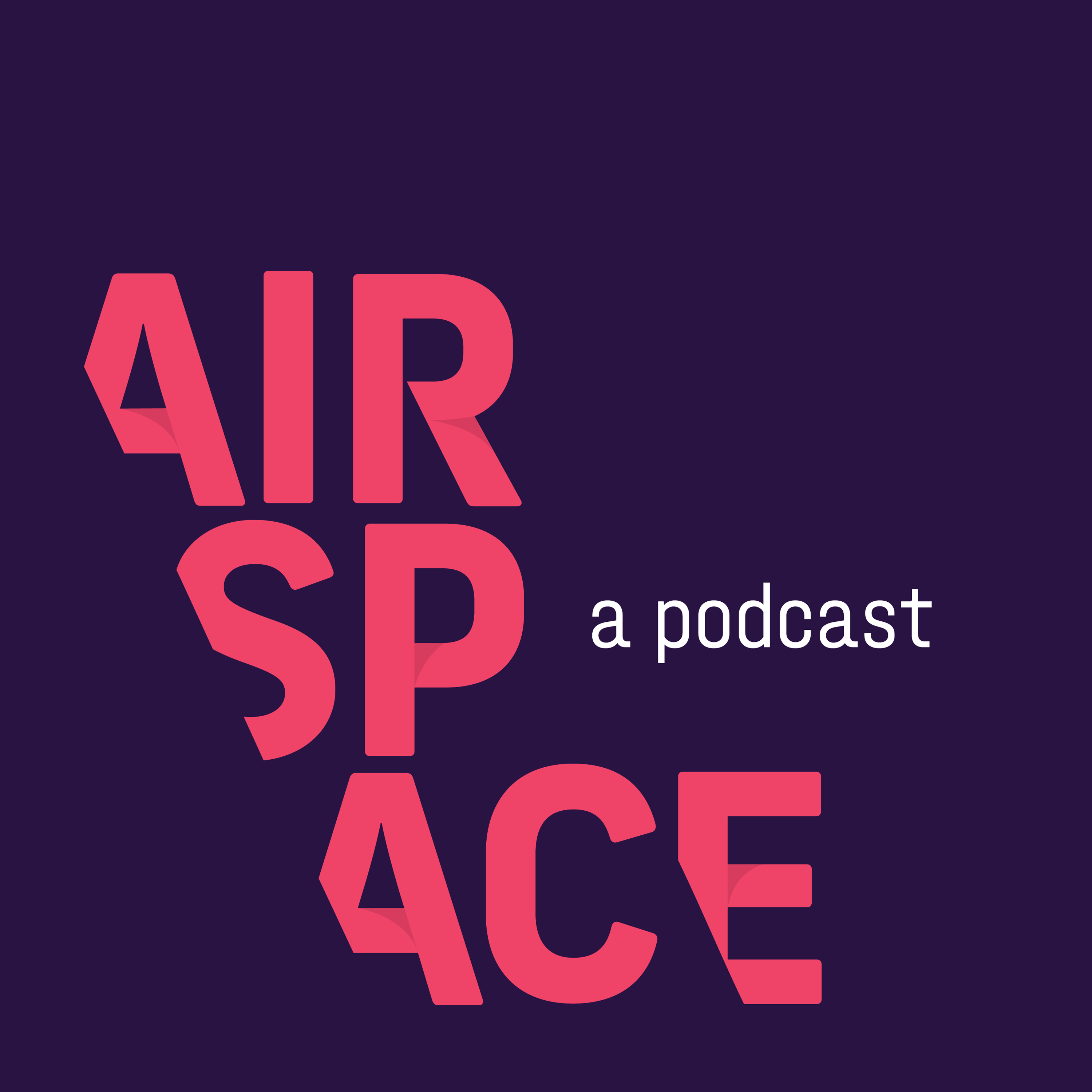 The Rover
2020-07-2314:37
1
At least someone's big summer trip isn't cancelled—NASA is sending another rover to Mars! The shiny new robot Perseverance (who looks like a lot its cousin Curiosity) is headed for Jezero Crater—the location of an ancient Martian lake—to search for signs of microbial life. Emily, Matt, and Nick (who'd rather be lakeside themselves—j/k, they've never been outdoorsy types) will break down all the details of the mission, including soil sample caches and the very first helicopter on Mars (if we don't have Martian aerials on our Apple TV screensavers this time next year, we will be so, so disappointed). We'll also tackle the burning question: do we call our new robot friend "Percy" or "Vera" for short? All of that and more, today on AirSpace!
Welcome to Season 3! Today we're talking about secret space shuttles--seriously! The Soviet space program (and its Russian successor) is rightfully known for significant achievements like the first man and woman in space, the first spacewalk, and the longest spaceflight…but space shuttles? Not as well known as these other milestones is the Soviet shuttle program, or "Buran" (which is Russian for 'snowstorm'—thanks, Matt). Developed in secret, launched only once, then mothballed (and worse), the sad tale of Buran occasionally surfaces on the internet, but remains shrouded in mystery for many—even within the space community. From the steppes of Kazakhstan to the banks of the Rhine river, from international intrigue to amusement park attractions, we're going to peel back the layers surrounding this curious relic of the Cold War arms race.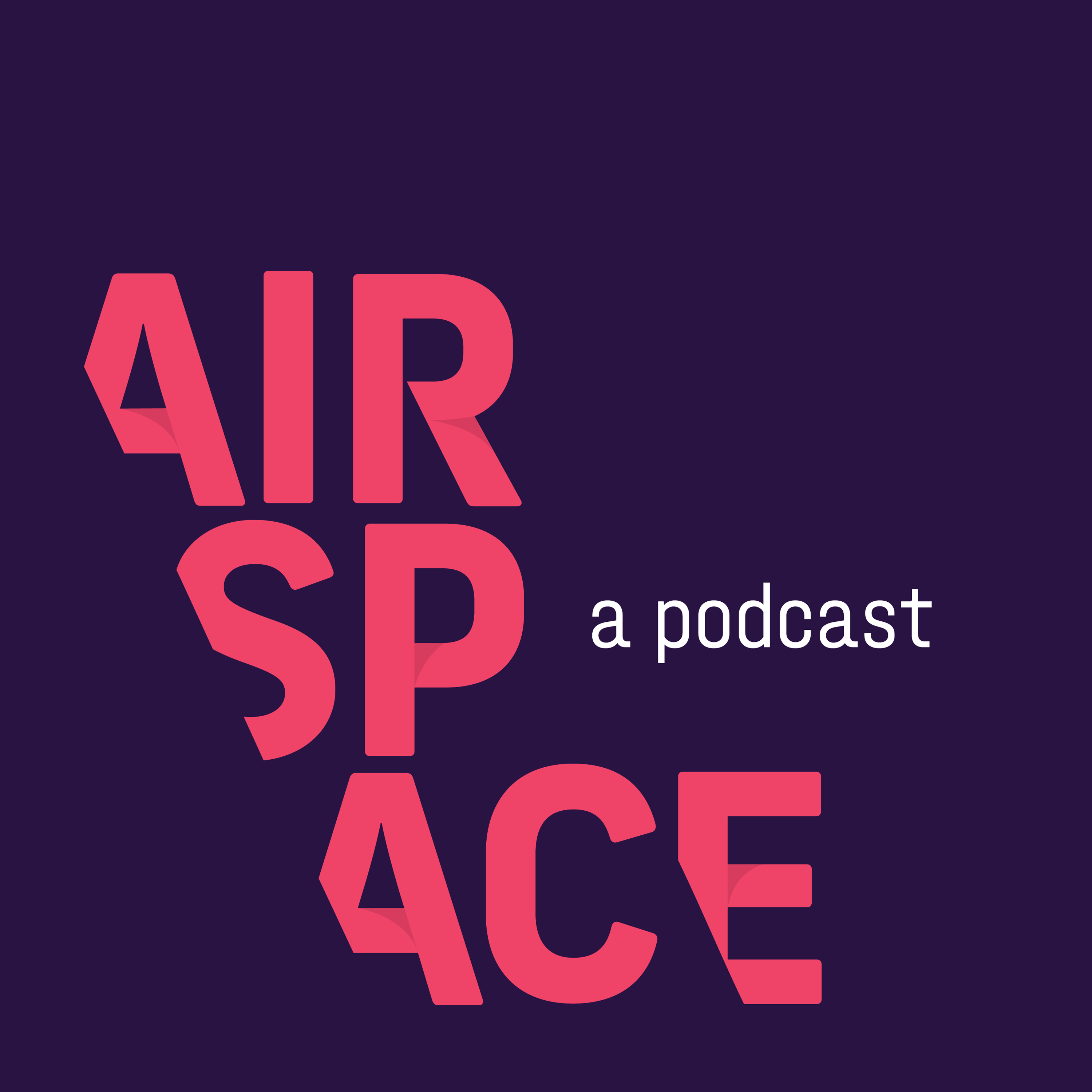 Survivor
2019-09-2611:13
1
They say that extraordinary claims require extraordinary evidence, particularly when you're looking for signs of extraterrestrial life. Is that a Martian bacterium you just found, or is it an Earth bug accidentally along for the ride? An Israeli spacecraft recently crashed on the Moon, unintentionally spilling a payload of adorable, microscopic extremophiles called tardigrades (aka water bears or moss piglets). Tardigrades can survive a lot of harsh environments, including the hard vacuum of space, and may now be alive on the lunar surface. In the final episode of season 2, Emily, Nick, and Matt discuss the implications of tardigrades on the Moon, and why scientists are working hard to ensure that microbes from Earth aren't contaminating our search for life in the solar system. Water Bears on the Moon! Planetary Defense! Outer Space Law!
There are more than a dozen Earth-born satellites orbiting Mars. Why send another? Today's episode highlights a movie with answers…Science to be done! Engineering challenges to overcome! National prestige! Personal Moonshots! Because it's there!  Based on India's 2014 Mars Orbiter Mission (MOM), the new Hindi-language film Mission Mangal has all of this and more, plus all the energy and charm of a genre-melding Bollywood feature. Why do countries invest in space exploration, why do people devote their careers to places millions of miles away, and what does all of this have to do with fried bread?  Emily, Matt, and Nick unpack story behind their new favorite space movie (yes, it's even better than Armageddon!).
Today on the show, we tackle the meaning of life. Well… not really. But definitely matters of consequence. We are talking about the beloved children's book that taught us the meaning of friendship and the value of a child-like perspective – The Little Prince. Odds are you've read the book – but do you know the story behind the parable? Nick sits down with biographer Stacey Schiff and journalist Martin Buckley to unravel the larger-than-life story of the book's author (and famous flier) Antoine de Saint-Exupéry. Hear how this hero of early French aviation called on his life experience and personal philosophy to pen one of the most widely read stories of ALL time. PLUS crash landings, asteroids, and war stories!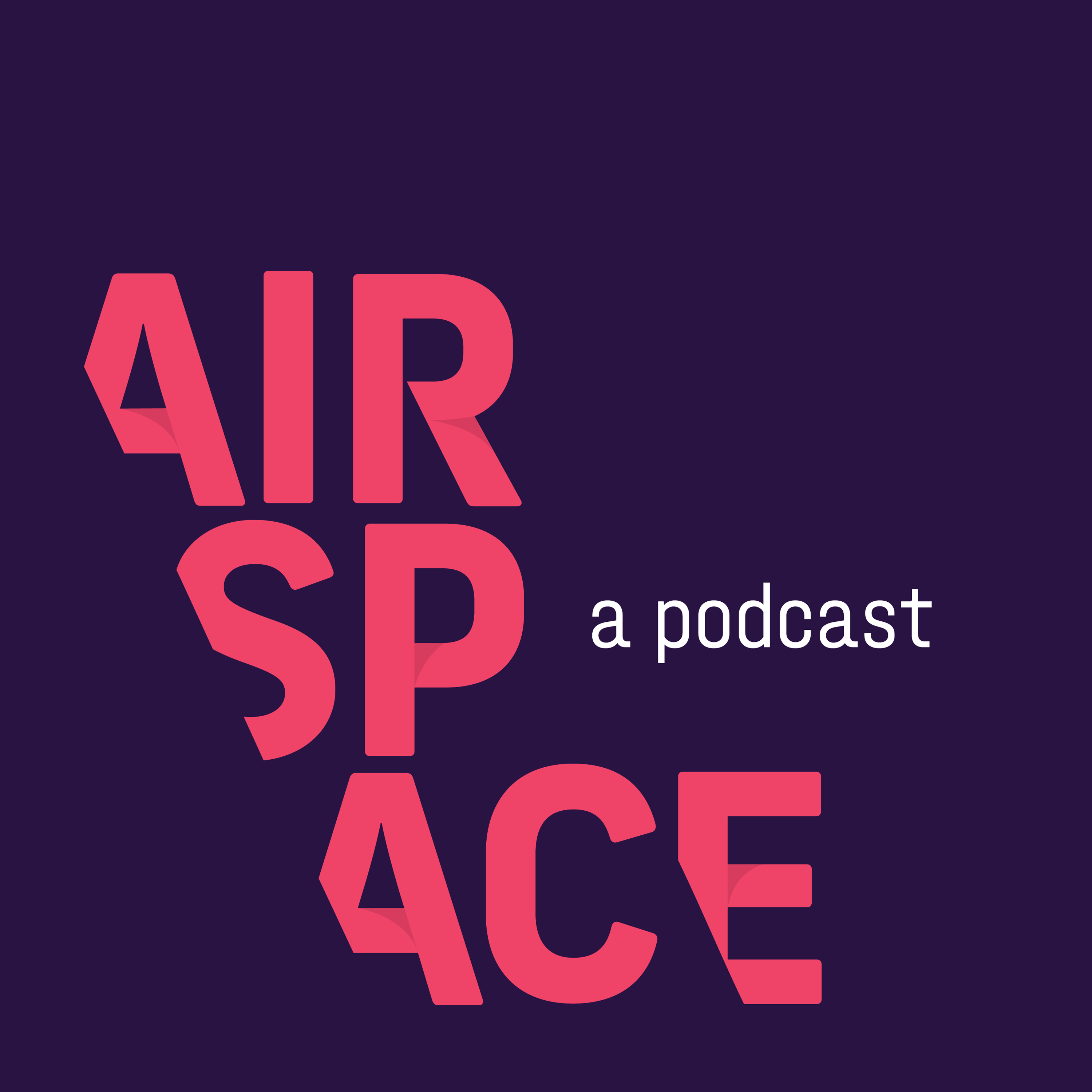 Alt title: ADAM SAVAGE IS IN THIS EPISODE! Today we're talking about a really cool project that brought together one former-Mythbuster, a couple of Smithsonian units, and makers across the country to reimagine an incredible piece of Apollo engineering.  The hatch (aka door) on the Apollo 11 Command Module Columbia is SUPER complex and basically irresistible if you're into solving mechanical puzzles – so much so that master builders Adam Savage and Jen Schachter wanted to recreate it with the help of a few dozen friends. They brought together 44 artists and engineers from across the country to fabricate individual components of the hatch using 3D-scan data from the Smithsonian's Digitization Program Office. Then Adam and team assembled it live at the Museum in DC during the 50th anniversary of Apollo 11. On this episode we hear what happens when lasers, power tools, and a live studio audience (safely) collide! P.S. Want to build your own Apollo 11 hatch? Visit 3d.si.edu/apollo11cmhatch to view the 3D model and download the .stl files and drawings used by the Project Egress team. Post your photos and tag #ProjectEgress!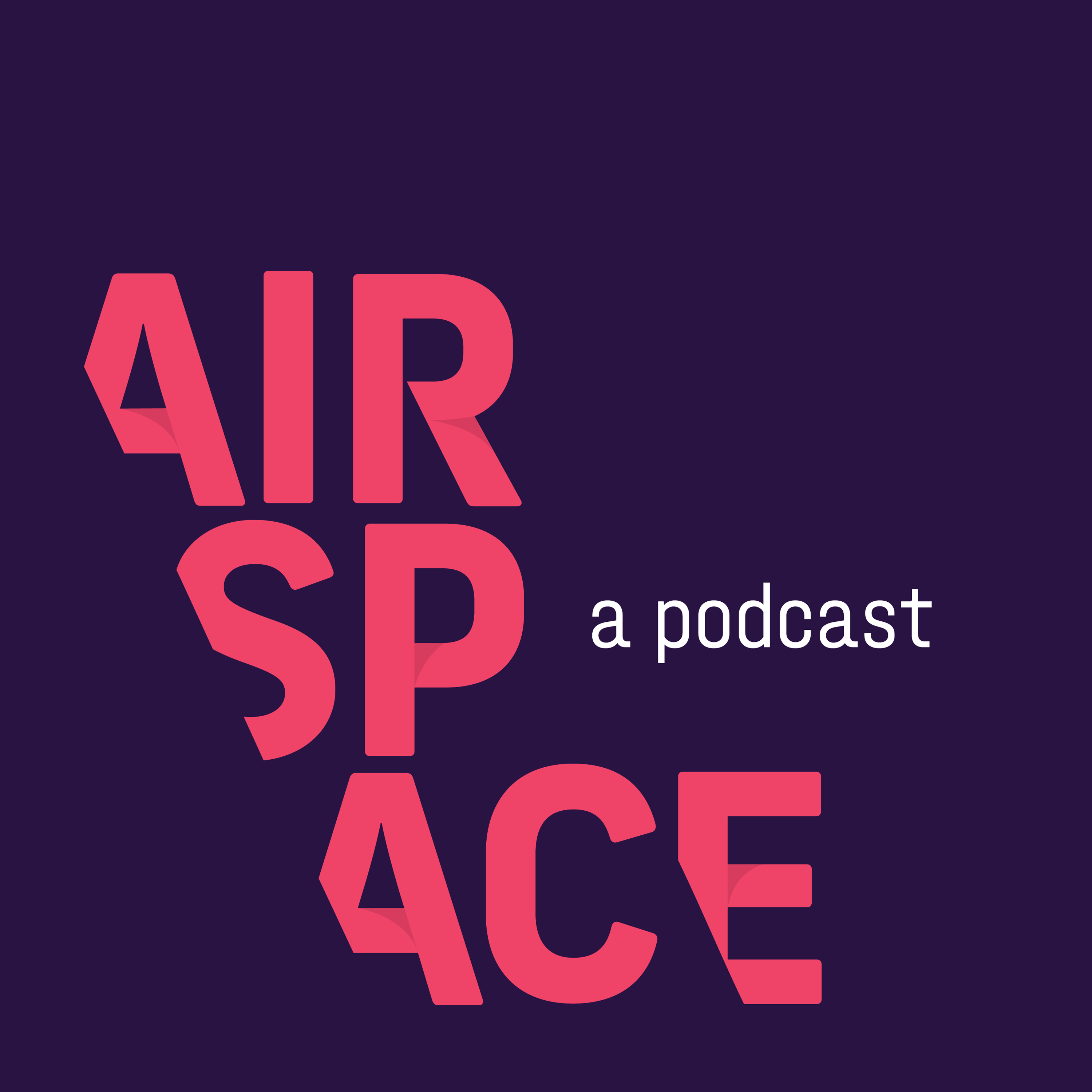 Today (tonight?) we're talking about a chilling chapter from flight history— Night Bomber Regiment 588. They were a group of about 80 Soviet women who flew combat missions during World War II. Led by famous Russian pilot Marina Raskova, these fearless aviatrixes would fly across German lines under cover of darkness and drop bombs from their WWII bi-planes, striking targets on the ground and terror in the hearts of their enemies. They became so feared by the German army that they were dubbed the die Nachthexen, or the Night Witches. This isn't a lame Halloween story, this is badass history.
Next week is the 50th anniversary of our first steps on the Moon! In our last exciting episode, we explored all the science the Apollo astronauts performed on the lunar surface. In part two, we're talking about the important science still happening with Apollo Moon rocks here on Earth a half-century later. Of all the 842 pounds of lunar material the astronauts collected up there, three samples were sealed away for scientists to study far in the future. And the future is now! We'll speak to two scientists from NASA Goddard who will be working with the heretofore sealed samples, which are still in pristine, untouched condition from when astronauts of yesteryear plucked them off our nearest celestial neighbor. And Emily speaks to Lunar geologist Dr. Jennifer Whitten who's working on a proposal to send a rover back to the Moon to carry on Apollo's legacy of lunar exploration. Lunar science of the future happens now!
United States