Discover
American Fashion Podcast
Author: MouthMedia Network
Subscribed: 817
Played: 4,917
© 2020 MouthMedia Network
Description
Exploring fashion as an art and a business. American Fashion Podcast is the fashion show for fashion people, diving deep into the designing, making, and selling of garments and accessories through long-form interviews with people at all levels and in all corners of the business, with an emphasis on sustainability and innovation, since 2014. Hosted by Charles Beckwith and Cathy Schepis.
Mary Cally is an industry veteran who has worked on supply chain and manufacturing logistics issues for many large brands. We spoke with her on March 9th, just as the COVID-19 situation was beginning to shut down New York City. Find additional episodes of American Fashion Podcast in our Archives: https://americanfashionpodcast.com/archives
Listen to new episodes for free and find all 250+ episodes in our archive: https://americanfashionpodcast.com/archives
In this, our 250th episode, we welcome one of the true original champions of the slow fashion movement, Natalie Chanin, designer and founder of the Florence, Alabama-based and globally recognized leading ethical fashion brand Alabama Chanin. https://alabamachanin.com/ https://journal.alabamachanin.com/ https://projectthreadways.org/ https://design.ncsu.edu/
Our guest in the studio, Lisa Morales-Hellebo, is the Co-founder and GP at REFASHIOND Ventures, the Co-founder of The New York Supply Chain Meetup, and the Co-founder of The Worldwide Supply Chain Federation. She also happened to start the New York Fashion Tech Lab and was a pioneer in visual search. So, obviously, we're talking to her about astrology. Just kidding. This is a fashiontech and supply chain investment deep dive. Brace yourself. http://www.refashiond.com/ https://www.linkedin.com/in/supplychainlocalization/ References: Evrnu N.A.bld Savitude New York Fashion Tech Lab
Lafayette 148 New York CEO Deirdre Quinn discusses the brand's recent move to the Brooklyn Navy Yard innovation hub, their still thriving print catalog business, their next-generation vertically-integrated factory in China, and the brand's long fiscally conservative journey from a little shop in pre-chic Soho.
Behind Mark and James are three dynamic partners who helped them buy the brand back from Iconix Group, and lead the iconic brand behind the scenes. Our guest are President Christine Currence, Executive Vice President of Sales Lara Piropato, and Executive Vice-President of Production Kimberly Lee-Sui, and they discuss their path to reclaiming the Badgley Mischka brand and their new journey forward through a mix of legacy and mass licensing.
Prince Federico Pignatelli della Leonessa is the Owner and President of Art and Fashion Group, the parent company of Pier 59 Studios. He involves himself in fashion, photography, art, cinema, virtual reality, and numerous other interests and enterprises. As the owner of Industry Model Management, he has been responsible for the creation and promotion of the Model's Bill of Rights, which is discussed in more detail in our previous interview with its Co-Founder, model Simone Aptekman. He is also quite vocal about the Studio Safety Report, which revealed most photo studios in New York City to be operating outside the law and without proper insurance. https://federicopignatelli.com/ http://www.artandfashiongroup.com/ https://www.pier59studios.com/ https://www.theindustrymgmtgroup.com/ https://iamyou.film/ http://www.studiosafetyreport.com/ https://www.modelsbillofrights.com/ Find many more episodes in our Archives -->https://americanfashionpodcast.com/archives
Models' Bill of Rights Co-Founder Simone Aptekman talks about the movement for transparency and accountability in the world of models, agencies, and their contracts. https://www.modelsbillofrights.com/ https://www.simoneaptekman.com/ - - -  For access to hundreds of additional episodes going back to 2014, visit AmericanFashionPodcast.com and subscribe to our Archives.
The future of the industry is being decided in a metaphorical crucible where labor and automation are currently burning. To understand what's coming in this wild and unpredictable reaction, we invited a panel of experts in the field of Workforce Development to discuss their initiatives and the general state of labor and automation in the American fashion business. Lee Wellington is Executive Director of The Urban Manufacturing Alliance Sarah Krasley is Founder and CEO at Shimmy Technologies, Inc Lisa Futterman is the Regional Director in New York City for The Workforce Development Institute Libby Mattern is the Founder of Course of Trade CFDA resources: https://cfda.com/resources Sewist, noun, a craftsperson who cannot be replaced by automation. - - -  To access our older episodes, go to https://americanfashionpodcast.com/ and click on "Archives" in the main menu to subscribe to the archives and support the show.
Deb Waterman Johns is Chief Creative Officer and Co-Founder at Scout. A former Vogue editor with a fine arts background, she turned a Chinatown discount store find into an upgraded staple. https://www.scoutbags.com/ - Find more episodes of America Fashion Podcast by clicking "Archives" in the main menu at https://americanfashionpodcast.com/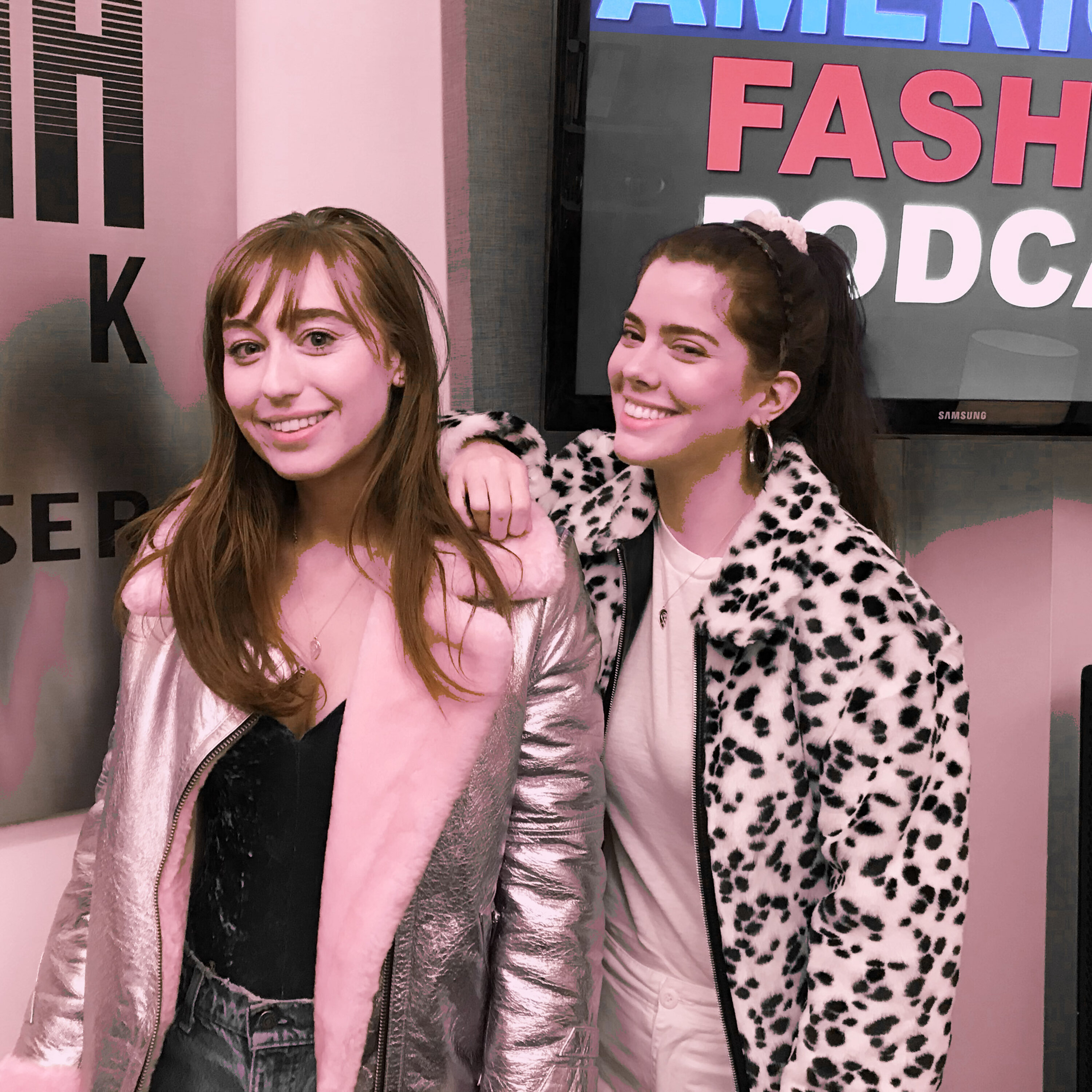 Jessie Willner was an artist with a dream of wild wonderful ethically-produced leather statement jackets. Together with her best friend Hanover Savas and the occasional "Hadidas" moment, they're making it happen in Los Angeles, and now around the world, with The Mighty Company. -- https://themightycompany.com/ Follow The Mighty Company on Instagram: https://www.instagram.com/themightycompany/  To subscribe to American Fashion Podcast's Archives and support the show, visit https://americanfashionpodcast.com/ and click "Archives" on the main menu.
To label Amaio as a swimwear company is to miss the much larger picture of their "après swim" approach, which is more of a total resort approach, as described in detail by founder and designer Samantha Khoury in this interview about her French couture-inspired Made In Los Angeles brand. Amaio: https://amaioofficial.com/ References: Drip By Drip - NGO tacking water issues related tot he fashion and textile industries: https://www.dripbydrip.org/ Women's Global Empowerment Fund: https://wgefund.org/ Help support American Fashion Podcast by subscribing to our Archives at https://americanfashionpodcast.com/
Veronica Chou is Founder, Chairman, and CEO of Everybody & Everyone, a "big startup" "eco-innovative" women's clothing brand with a big vision and a heavy investment in the granular details of sustainability. https://everybodyeveryone.com/ References: https://www.commonobjective.co/ https://eco-age.com/ https://www.positiveluxury.com/ https://apparelcoalition.org/ https://textileexchange.org/ https://www.microfibreconsortium.com/ https://www.copenhagenfashionsummit.com/ American Fashion Podcast https://americanfashionpodcast.com/
Lisa Pongrass, an Australian living in New York City, is Founder & CEO of Canvas & Hyde, a luxury handbag brand manufactured in the Brooklyn Navy Yard (and Italy). Lisa discusses how she made the move from her marketing background to designing accessories, how she thinks about sustainability, and what it's like to work in the Brooklyn Navy Yard. https://www.canvasandhyde.com/ https://americanfashionpodcast.com/
Fashion photographer and media producer Michell McCormack set out to solve inefficiencies in the talent pipeline for fashion and entertainment brands, and the result is an app and platform called Casting Coin. https://americanfashionpodcast.com/
Powering Fashion's Future: Technology Tools Impacting Today's Fashion Industry A panel discussion recorded as part of the Fashion Innovate program at the TexWorld USA 2020 trade show in New York City. Big thank you to Eileen Small from TexWorld for coordinating all of this leading up to the event. Big questions: What is the history here? How did this work five minutes ago? What are the now ubiquitous improvements of the last five or ten years? Who are the cool startups in this space, and what are they doing? What are the major players doing in this space? What does the "science fiction endgame" look like for an ultimate evolution in these technologies? If we are here, and innovators and startups are working on tomorrow, what's 5, 10, 20, or 50 years out? Panelists: Natasha Franck (EON - https://www.eongroup.co/) Teodora Nicolae (Lectra - https://www.lectra.com/en ) Melissa Rusinek (textile waste expert) Andrew Wyatt (CALA - https://www.ca.la/ ) Moderator: Charles Beckwith (@FashionTechGuru - https://charlesbeckwith.com/publications ) References: GRAILED - https://www.grailed.com/ STOCKX - https://stockx.com/ Behemoth: A History of The Factory and The Making of The Modern World (Get it on Amazon: https://amzn.to/38AZ1y0 ) Clo3D - https://www.clo3d.com/ The Higg MSI (Materials Sustainability Index) - https://apparelcoalition.org/higg-msi/ Sewbots - http://softwearautomation.com/products/ Klaviyo - https://www.klaviyo.com/ Charles Beckwith's list of seven key overlapping and repeating phases of the fashion business product and sales cycles: Ideation and Design Sourcing and Costing Pricing and Financing Manufacturing and Production Marketing and Sales Distribution and Logistics Analytics and Analysis (Plus HR, accounting, and normal business processes) More on that at... https://medium.com/@fashiontechguru/end-to-end-fashion-brand-operating-system-platforms-fashiontech-371fff3df795 AMERICAN FASHION PODCAST As always, you can find us and the archive of past episodes at https://americanfashionpodcast.com/
CUUP co-founders Abby Morgan and Kearnon O'Molony talk about breaking out of the marking and grading mindset for making bras that make it so "you would never have to compromise between fit, function, and style" and using "fit therapists" to get it all just right. https://shopcuup.com/
Continuing our look at "brand operating system" platforms, this is a conversation with Suuchi Ramesh, Founder and CEO of Suuchi, Inc., a company in New Jersey which has created the Suuchi GRID, a digital platform that connects brands with "a network of freelancers, factories, and suppliers" in North and South America, and allows brands to manage their production flow from a digital dashboard. For more information about this and similar platforms see, this article on Brand Operating Systems: https://medium.com/@fashiontechguru/end-to-end-fashion-brand-operating-system-platforms-fashiontech-371fff3df795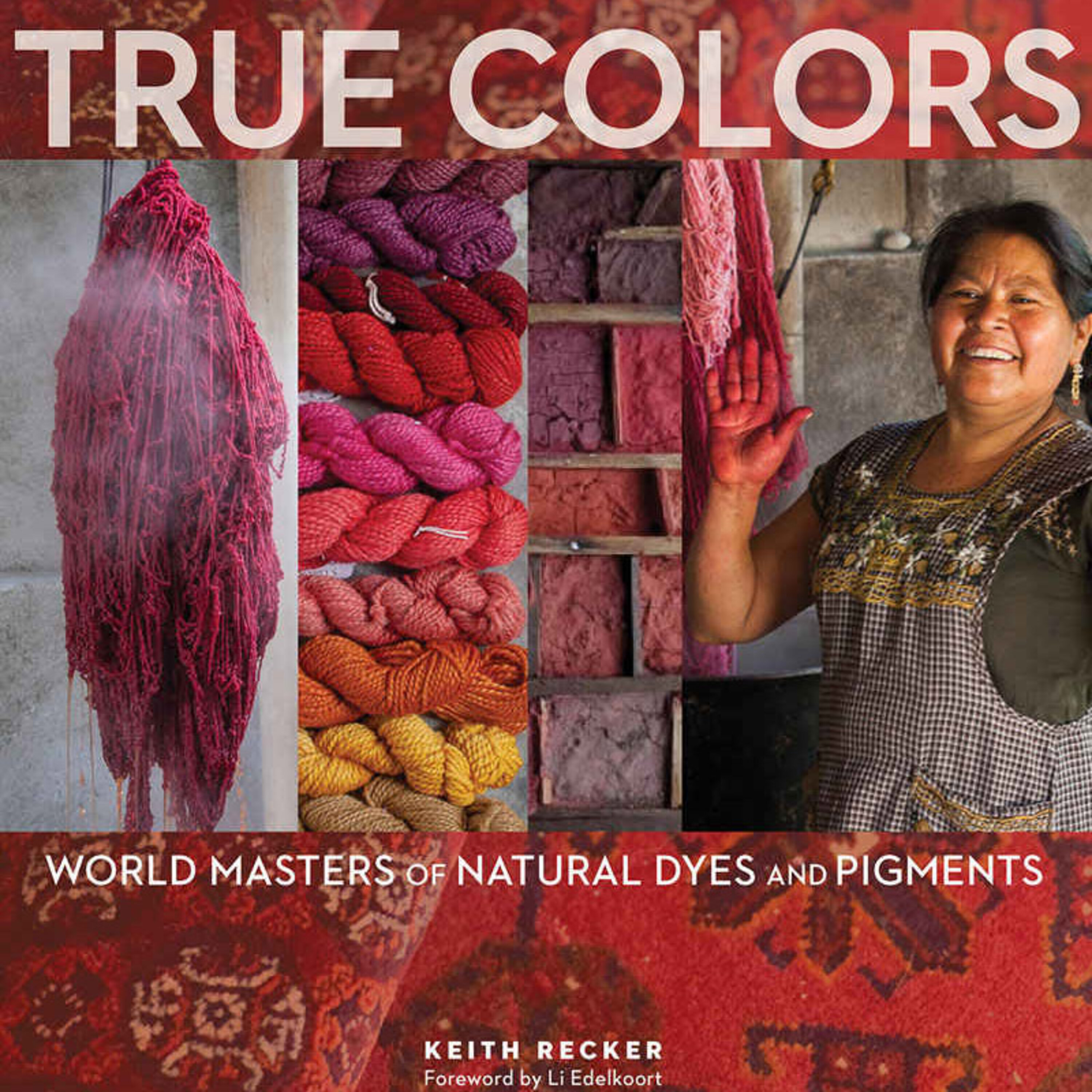 Keith Recker (now Editor and Chief of Table Magazine) is an author and expert who has a long history with color and natural processes. He discusses how all that ties together in his new book, True Colors: World Masters of Natural Dyes and Pigments (find it on Amazon here: https://amzn.to/38DR23f ), and just... so much more. An episode you don't want to miss. Keith Recker - https://www.linkedin.com/in/keith-recker-7221834/ Additional references: The International Folk Art Market - https://folkartmarket.org/ Angel Chang - https://angelchang.com/ Village Embassy - https://vimeo.com/villageembassy Jota-Kena - https://www.jotakena.com/
Andrew Wyatt is CEO and Co-Founder of Cala, an "operating system" for fashion brands. https://www.ca.la/ For additional analysis, see Charles Beckwith's article about End To End fashion platforms on Medium.
United States