Discover
American Fashion Podcast
Author: MouthMedia Network
Subscribed: 768
Played: 3,966
© 2020 MouthMedia Network
Description
Exploring fashion as an art and a business. American Fashion Podcast is the fashion show for fashion people, diving deep into the designing, making, and selling of garments and accessories through long-form interviews with people at all levels and in all corners of the business, with an emphasis on sustainability and innovation, since 2014. Hosted by Charles Beckwith and Cathy Schepis.
Powering Fashion's Future: Technology Tools Impacting Today's Fashion Industry A panel discussion recorded as part of the Fashion Innovate program at the TexWorld USA 2020 trade show in New York City. Big thank you to Eileen Small from TexWorld for coordinating all of this leading up to the event. Big questions: What is the history here? How did this work five minutes ago? What are the now ubiquitous improvements of the last five or ten years? Who are the cool startups in this space, and what are they doing? What are the major players doing in this space? What does the "science fiction endgame" look like for an ultimate evolution in these technologies? If we are here, and innovators and startups are working on tomorrow, what's 5, 10, 20, or 50 years out? Panelists: Natasha Franck (EON - https://www.eongroup.co/) Teodora Nicolae (Lectra - https://www.lectra.com/en ) Melissa Rusinek (textile waste expert) Andrew Wyatt (CALA - https://www.ca.la/ ) Moderator: Charles Beckwith (@FashionTechGuru - https://charlesbeckwith.com/publications ) References: GRAILED - https://www.grailed.com/ STOCKX - https://stockx.com/ Behemoth: A History of The Factory and The Making of The Modern World (Get it on Amazon: https://amzn.to/38AZ1y0 ) Clo3D - https://www.clo3d.com/ The Higg MSI (Materials Sustainability Index) - https://apparelcoalition.org/higg-msi/ Sewbots - http://softwearautomation.com/products/ Klaviyo - https://www.klaviyo.com/ Charles Beckwith's list of seven key overlapping and repeating phases of the fashion business product and sales cycles: Ideation and Design Sourcing and Costing Pricing and Financing Manufacturing and Production Marketing and Sales Distribution and Logistics Analytics and Analysis (Plus HR, accounting, and normal business processes) More on that at... https://medium.com/@fashiontechguru/end-to-end-fashion-brand-operating-system-platforms-fashiontech-371fff3df795 AMERICAN FASHION PODCAST As always, you can find us and the archive of past episodes at https://americanfashionpodcast.com/ 
CUUP co-founders Abby Morgan and Kearnon O'Molony talk about breaking out of the marking and grading mindset for making bras that make it so "you would never have to compromise between fit, function, and style" and using "fit therapists" to get it all just right. https://shopcuup.com/
Continuing our look at "brand operating system" platforms, this is a conversation with Suuchi Ramesh, Founder and CEO of Suuchi, Inc., a company in New Jersey which has created the Suuchi GRID, a digital platform that connects brands with "a network of freelancers, factories, and suppliers" in North and South America, and allows brands to manage their production flow from a digital dashboard. For more information about this and similar platforms see, this article on Brand Operating Systems: https://medium.com/@fashiontechguru/end-to-end-fashion-brand-operating-system-platforms-fashiontech-371fff3df795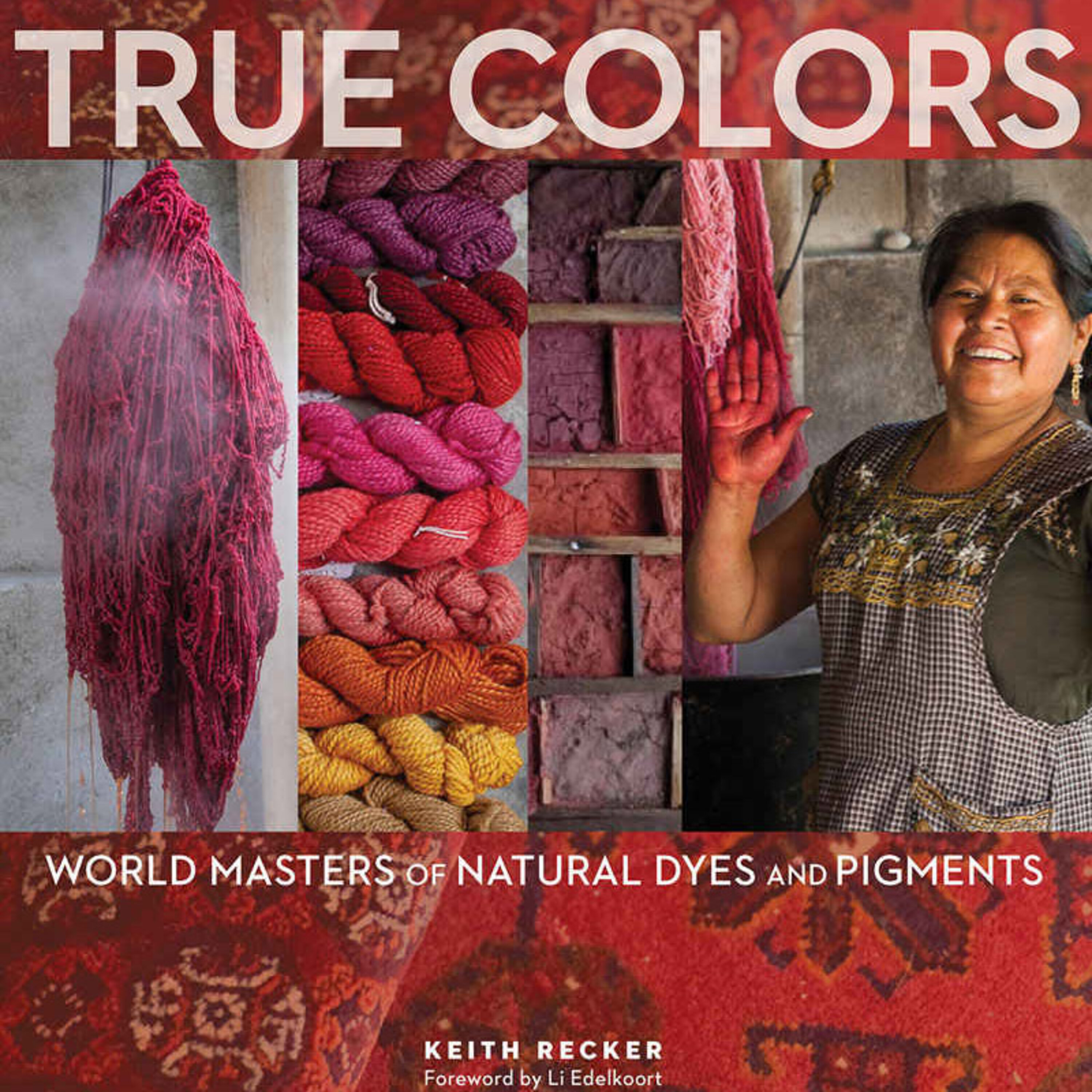 Keith Recker (now Editor and Chief of Table Magazine) is an author and expert who has a long history with color and natural processes. He discusses how all that ties together in his new book, True Colors: World Masters of Natural Dyes and Pigments (find it on Amazon here: https://amzn.to/38DR23f ), and just... so much more. An episode you don't want to miss. Keith Recker - https://www.linkedin.com/in/keith-recker-7221834/ Additional references: The International Folk Art Market - https://folkartmarket.org/ Angel Chang - https://angelchang.com/ Village Embassy - https://vimeo.com/villageembassy Jota-Kena - https://www.jotakena.com/
Andrew Wyatt is CEO and Co-Founder of Cala, an "operating system" for fashion brands. https://www.ca.la/ For additional analysis, see Charles Beckwith's article about End To End fashion platforms on Medium.
Badgley Mischka founders Mark Badgley and James Mischka discuss their business and careers. With special guest co-host, Dana Thomas, author of the new book Fashionopolis: The Price of Fast Fashion and the Future of Clothes. https://www.badgleymischka.com/
Author Dana Thomas discusses her new book, Fashionopolis: The Price of Fast Fashion and the Future of Clothes. Order Fashionopolis here: https://amzn.to/2sUzAbr
Seek Collective is a Brooklyn-based ethical fashion brand manufactured by artisan communities in India. Carol Militmore is the brand's founder. In this interview, the Parsons and Harvard-educated designer talks about the great lengths to which she has to go to work with traditional block printers on the other side of the world. https://www.seekcollective.com
"I wanted to build a global fashion house from Florence, Alabama." - Billy Reid Just to be clear, Billy Reid's PR team flew us down to Florence for Shindig, put us up in a very nice hotel overlooking the river, and fed us all weekend, but the first question we had when they contacted us and offered to do all this was "well, what do the clothes look like?" The brand more than passed the test. The product is beautiful and all of the stores we've visited are beautifully decorated and well merchandised. So, we were very curious about the man behind the brand.  Billy himself is an interesting character, and his mission to make fashion happen in a different way seems to be on course. Listen to what he has to say, and let us know what you think. https://www.billyreid.com Muscle Shoals documentary trailer: https://www.youtube.com/watch?v=kT96RVS50sc Comments about this or any other episode? Leave us a voicemail: +1-646-979-8709 , or tag us on Instagram @americanfashionshow or Twitter @afpod.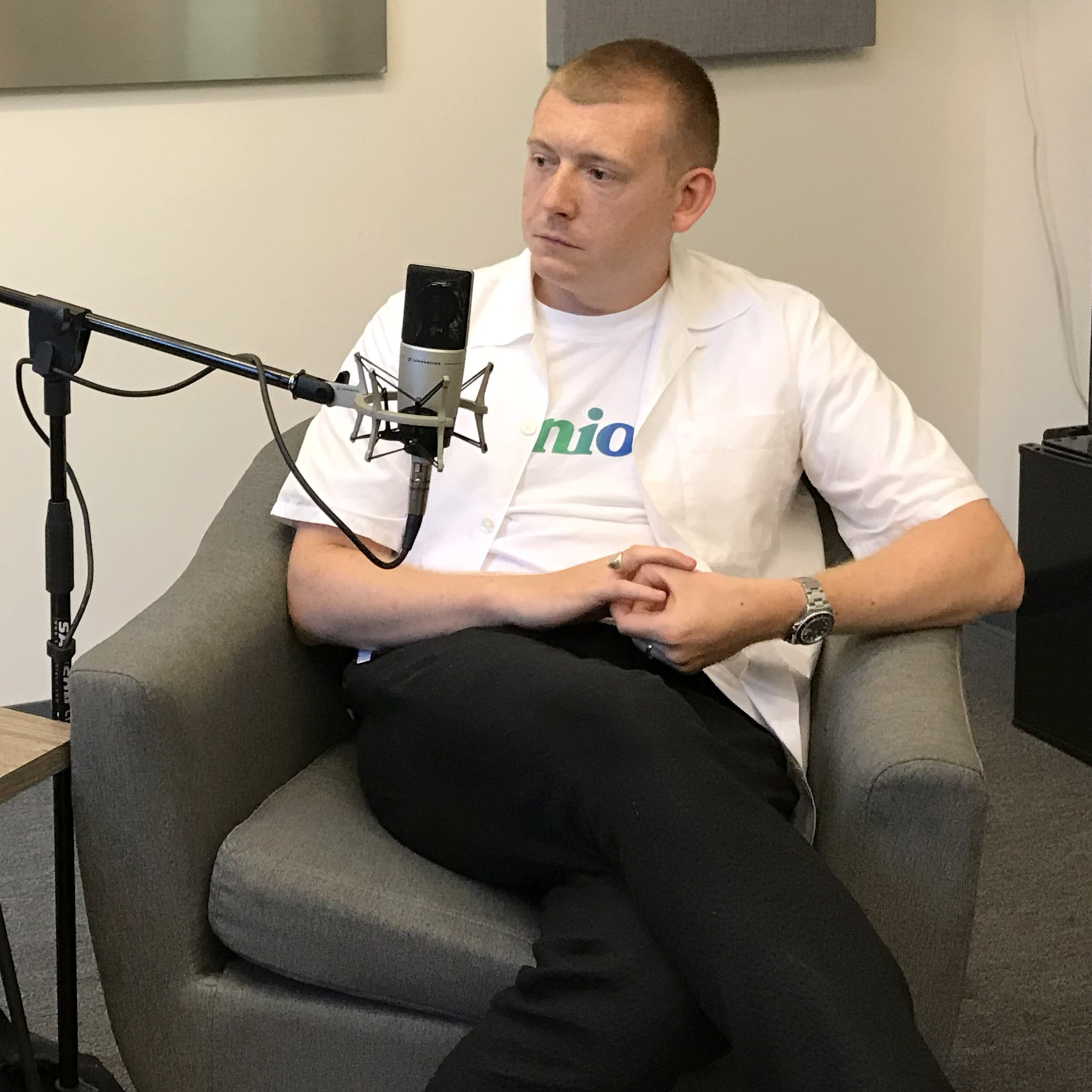 The Nordstrom Men's store in Manhattan has been the subject of many conversations in recent months, as is the new main store that will soon open across the street. In this interview, Sam Lobban, Vice President of Men's Fashion at Nordstrom, talks about menswear, Nordstrom, and the changing retail landscape.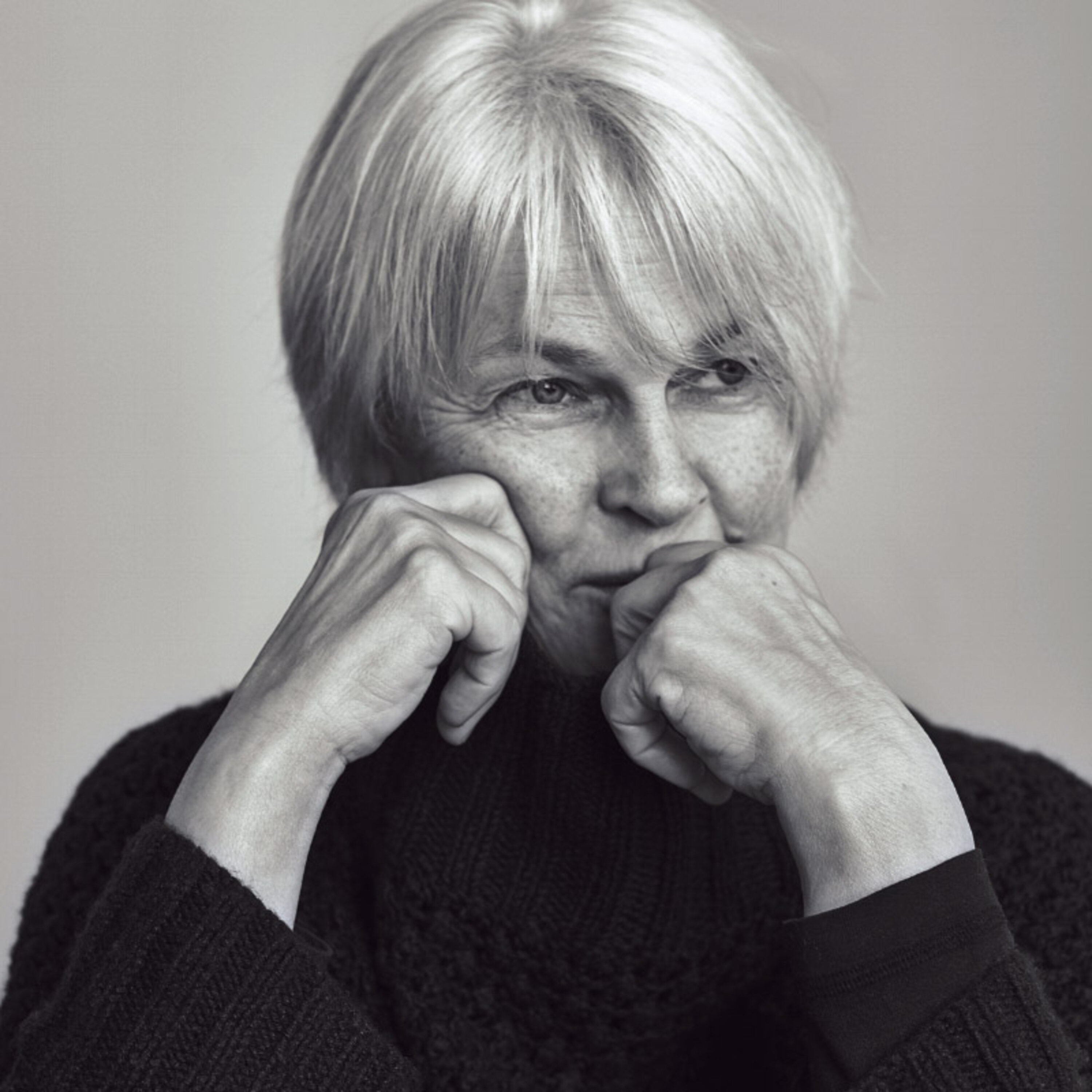 Anya Cole and Julie Conroy talk about Hania New York, a unique "homespun" knitwear brand that empowers women in immigrant communities across the New York region. https://hanianewyork.com
Peter Fitzpatrick is the CEO and a founder of Swipecast, the tech startup changing how the fashion business books models, photographers, stylists, and other freelance talents. https://www.swipecast.com
Roughly 2,300 students from 70 different countries learn the craft and business of fashion at Italy's premier fashion school, Polimoda. Danilo Venturi is its director. https://www.polimoda.com
A conversation with leather patternmaker Raphael Lombardo, recorded on location in Florence, Italy, at a new leather design and manufacturing school, the Filo Firenze Fashion Academy, inside the walls of Palazzo Pucci. https://filofirenze.it/ http://tprojectshowroom.com/ https://www.lineapelle-fair.it/en/market-analysis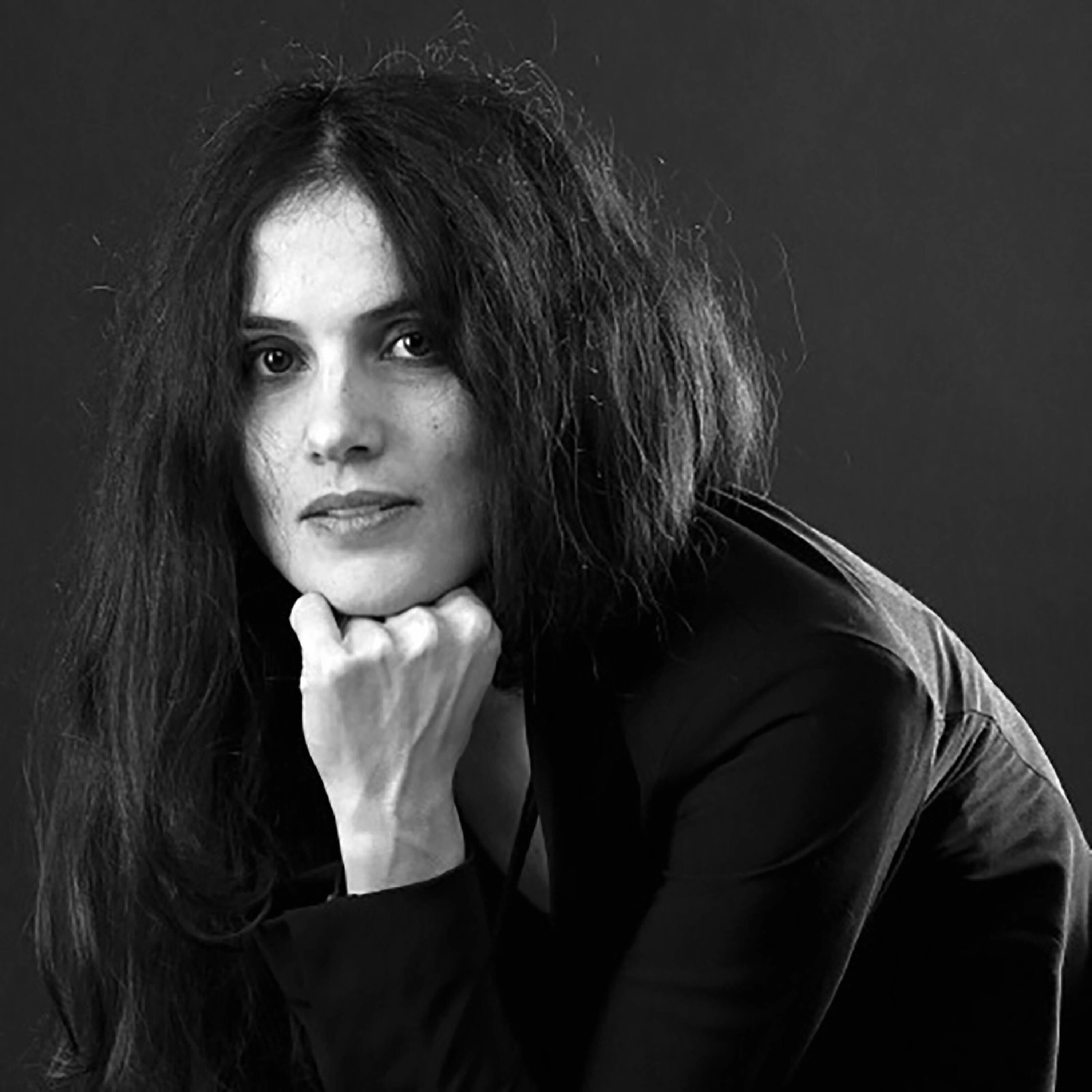 Tuscany isn't too far from Copenhagen, right? Charles is on the road in Europe. This interview from Lucca, Italy, was recorded while visiting the atelier and factory of Italian fashion designer Isabel Benenato, and getting some perspective on issues facing independent designers around the world. Isabel and husband Filippo Novelli discuss challenges facing their businesses as they scale and look toward e-commerce. A special thank you! to Claudia Innocenti, Product Development Manager, for arranging the interview. http://www.isabelbenenato.com/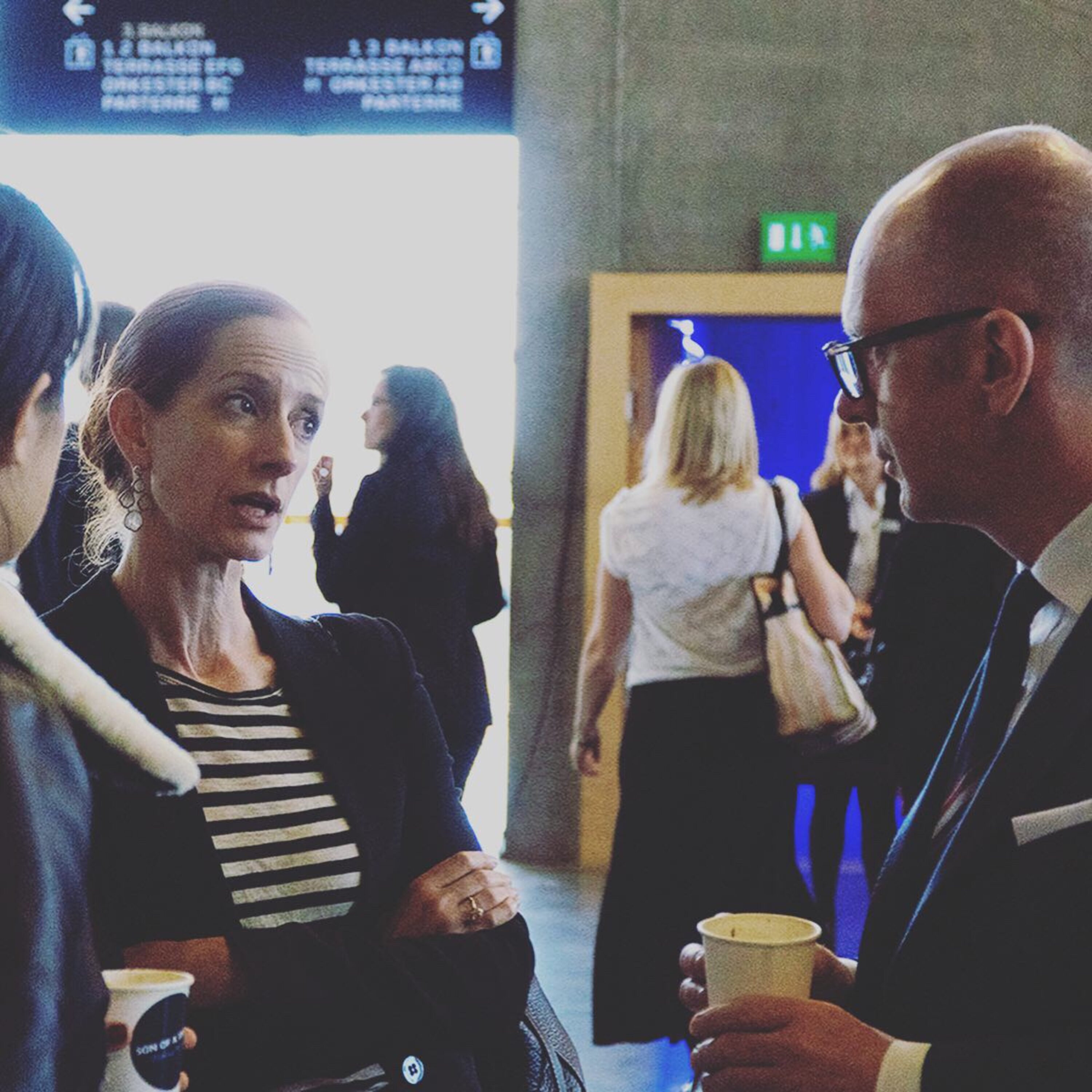 From Copenhagen, Denmark, conversations with Dana Thomas, Simon Collins, The RealReal, and a host of innovators in the ethical fashion realm. Pre-order Dana Thomas' new book, Fashionopolis: The Price of Fast Fashion--and the Future of Clothes here (link) Links to people and companies mentioned in this episode: Naia - https://naia.eastman.com/ Dimpora - https://dimpora.com/ Nature Coatings - https://naturecoatingsinc.com/ Algalife - https://www.alga-life.com/ Circular Systems - https://www.circular-systems.com/ Resortecs - https://resortecs.com/ Parley For The Oceans - https://parley.tv/ Neovili - https://www.neovili.com/  The RealReal - https://www.therealreal.com/ Dana Thomas - http://www.danathomas.com/  Repack - https://www.originalrepack.com/ Simon Collins - http://www.thehouseofcollins.com/
Will Welch recently took over as Editor In Chief at GQ Magazine. This interview features a conversation about music, menswear, magazines, and the future of culture.
The iconic travel brand has nimbly branched out into new categories under the leadership of a new Creative Director, Victor Sanz, who talks about the Tumi brand's legacy and future in this candid interview.
A great sweater can be everything, and that's where former tennis star Lady Melissa Percy, a.k.a. Missy, is placing her bet to launch an English country sports-inspired womenswear line called Mistamina in the U.S. market. https://www.mistamina.com/
It seems certain extremist animal rights groups have been handing politicians big bags of money in exchange for some very aggressive new policies in America's major cities. You might agree that mink should be off the menu, but the inclusions of leather and shearling in the proposed bill don't seem to make a lot of sense, and what are the suppliers supposed to do with the products they already have or have on order? Where is this coming from, and where is it going to take us? AFP hosts Charles Beckwith and Cathy Schepis sit down with The Accessories Council's president Karen Giberson and members John Petkanas, owner of Jonevon Furs; Regina Gelber, VP of Product Development and Sourcing at Envisage Group; and Samantha Ortiz, president of Reich Furs. reference: https://accessoriescouncil.org/ https://www.reichfurs.com/blogs/news/nofurban-an-update-from-reich-furs https://www.truthaboutfur.com/blog/new-york-fur-ban-furriers-fight-to-save-sustainable-industry/ https://www.cityandstateny.com/articles/opinion/opinion/fashion-is-thriving-without-fur.html
United States