Discover
Americana Podcast
Claim Ownership
Author: americanapodcast
Subscribed: 219
Played: 4,164
© Copyright 2019 All rights reserved.
Description
Americana Podcast: The 51st State is a platform dedicated to sharing and expanding the Americana genre's roots, reach, and definition. Each episode is told from the point of view of the musicians that have dedicated their lives to it. Robert Earl Keen, Americana pioneer and host, interviews musicians- exploring their unique histories, creative processes, successes, failures, and everything in between.
https://on.moonriverfestival.com/trk/ylQA Drew Holcomb, originally from Memphis and currently residing in Nashville, TN formed his band "Drew Holcomb and the Neighbors" in 2006 and was an early adopter of the term "Americana".  Holcomb's discography is impressive as it extends as far back as 2005 and has a nearly consistent output of 2-year album cycle- his most record Dragons was released in August of 2019. Holcomb's musical identity is far from the acoustic singer-songwriter. His adoption of big percussion lead sound, rich production value and the embrace of his larger-than life warm voice make his records feel more like a happy celebration in the summertime and less like an over-contemplative listening room. Most of his songs touch on the ideas of family, and community and serve as a reminder that those aspects of life are as rich of an experience as any heartbreak that we can relate to in a song. 
BE SURE TO LISTEN TO THE WALKING THE FLOOR PODCAST TO HEAR THE OTHER HALF OF THIS LIVE-RECORDED EVENT On today's episode, recorded live from Americanafest in Nashville, TN- host, Robert Earl Keen speaks with Chris Shiflett. Some of you may recognize him as the guitarist of the famed rock-band the Foo Fighters while others (or both) might know him from his podcast Walking the Floor with Chris Shiflett- a podcast in which Shiflett interviews fellow musicians. Shiflett was podcasting before it was cool and has spoken with the likes of Merle Haggard, Yola, Tyler Childers and so many more. In addition to his work in music journalism, and his career in the Foo Fighters- Shiflett released his 4th record "Hard Lessons" in 2019.   Shiflett's career and pursuits are a path which can might be considered a great crash course in learning about music. His interviews are insightful and warm as he takes a casual yet curious approach with his guests. And his records merge his rock and roll musicianship with his affection for Bakersfield country. You can learn a lot whether you listening to one, the other or both
The individuals we bring into our lives are sources of happiness, pain, direction, growth etc. Some may be new and other may have been there from what feels like the very beginning. And like that, there stands physical embodiment of the intersection of time and influence all wrapped up into one person, or two… or maybe three. On todays episode of Americana podcast recorded LIVE at Railbird, we speak with  Sarah Jarosz, Sara Watkins and Aoife O'Donovan- or collectively known, since 2014,  as the band Im With Her- as they discuss their beginnings on the road before recording and releasing their 2018 record "See You Around" 
On today's episode of Americana podcast: the 51st state- Kevin Russell. Also known as Shinyribs Kevin Russell, or as we've been calling him "the physical embodiment of sound"- was born in the late 60's in Beaumont, Texas. In his formative years- Russell's family relocated to Shreveport Louisiana, where he was exposed to one of the richest hotbeds for roots-based music. At 17 he began to play in various bars and venues across the state and in the early 90's he relocated to Austin, TX. In 1994 he became a member of the cult-classic band "The Gourds" which lasted until 2013.  Since then Russell has been performing as Shinyribs- a musical Hoge podge of anything from gritty swamp rock, to smooth soul, to just flat-out groovy songs. Also the purveyor of one of the most fun and entertaining live shows, ever.   Russell's timeline exemplifies not only a part of where Americana music started "officially" but hopefully where its going as well.  Shinyribs is also joining our host Robert Earl Keen, not only on the podcast but on Keen's annual Christmas tour this year!
Up to this point, Americana has been defined as American root-based music. What then when the roots grow deeper and expand beyond the borders of the continent? What if the sounds, cadence, and singer-songwriter qualities of Americana are there.. just not the language?  Baptiste W. Hamon has been playing and writing music professionally since about 2015. Releasing his first record in 2016 and his second, "Soleil, Soleil Bleu" in April of 2019. Hamon's music is reflective of traditional American singer-songwriter style but innovative in his approach because.. well, you guessed it- he writes in French. On Americana Podcast: the 51st State, Robert Earl Keen sits down with Baptiste Hamon to discuss the influence of American songwriters, the surprises of touring non-french speaking countries, his latest record and his thoughts on being considered an "Americana artist" 
Americana, for all intensive purposes, is roots based music. Sounds, songs, and stories are as much a part of the region as they are apart of the artist. Although the Americana generally adopts regional sounds and sub-genres and provides a platform with a wider national and international reach, we have to wonder what we as listeners might be losing when not defining a song or a band by where it/they comes from. Geographically where does Americana start and better yet.. where does it end?  Cody Canada, formerly of "Cross Canadian Ragweed" and currently of his new band Cody Canada & The Departed"- is a poster-child for the sub-genre known as Red Dirt Country. A form of music developed between Oklahoma and Texas that generally mixes rock and roll-based sound with country-style songwriting. With a style of music that's pretty well-defined as such, does it count as Americana? On Americana Podcast: The 51st State, Canada discusses regionality, influences and his newest work in music education on the first ever live episode- recorded at Gruene Hall in New Braunfels, TX. 
Host, Robert Earl Keen speaks with frontman and lyricist BJ Barham of the band American Aquarium. BJ Barham, originally from Rockingham North Carolina, started American Aquarium in 2006. Despite going through a number of members, Barham has stuck with the band through and through acting as the front man and primary lyricist throughout its changes. Touring anywhere from 200 to just over 300 dates a year in its earlier years, BJ recognized early on that in order to have a career as a musician it would take hard work and dedication. Leaving no market untouched, and no stoned unturned- American Aquarium has traveled all over the world and has gained a deeply loyal fan base. With seven records to their name and an additional solo record of BJ's, American Aquarium is is notable for songs lyrically geared towards the working class but backed by Tom petty-esque sound. In writing personal takes on life, and songs about struggling points in the south, American Aquarium's discography almost acts as a musical love letter from one hard worker to another.
Historic music venues are such special places. Beacons of history and culture, these venues are ones act almost as a road between the past and the present. For newer musicians taking the same stage as their heroes- and audiences getting to be apart of that moment, is a magical experience.  On this episode of Word on the Street, Americana Podcast speaks with talent buyer, Mark McKinney of Floore's Country Story. Floore's celebrated its 75th anniversary of operation in 2017 and has been a staple for Texas audience and touring musicians alike. Mark has worked at Floore's for the last 18 years and his work there has always been in the interest of making for a better experience for bands and fans whilst preserving the venue's historical integrity. 
On Americana Podcast: The 51st State, Robert Earl Keen speaks with The White Buffalo aka Jake Smith. Smith has a way a way of combining plain-speak lyrics with punk-like acoustic chord progressions that become all the more powerful when partnered with his resounding and unmistakeable baritone.  Smith's work was used heavily in the hit show "Sons of Anarchy" and his last record Darkest Darks, Lightest Lights was released in 2017. On this episodes, REK and Jake Smith discuss his songwriting, paired-down touring, and their thoughts on Americana music. 
The legendary songwriter Blaze Foley died tragically in 1989. His catalog has lived on in the hearts of music lovers everywhere and was brought back to life in the biopic "Blaze". Adapted from Sybil Rosen's book "Living in the Woods in a Tree" and directed by Ethan Hawke, the film was released in 2018 and introduced the world to musician/actor, Ben Dickey. Ben Dickey has been playing music most of his life, with an approach that borders between a high-level academic and universal mystic. His latest record, "Glimmer on the Outskirts" in March 2019.  In today's episode, host Robert Earl Keen, speaks with Dickey about his work on "Blaze", the mystical parallels of life, and his new record. 
At Americana Podcast: It is out goal to define and expand on the term Americana as it applies to music. Word on the Street are brief interviews with music industry professionals and dedicated music lovers alike. On this episode of our Word on the Street segment, we speak with author, producer, and Americana champion Tamara Saviano. Saviano is a prolific author, Grammy-award-winning producer, music leadership activist, publicist.. the list is truly never ending. It seems every where you look in the history of Americana music, Tamara has been present.  In this episode of Americana Podcast, Tamara talks about her writing, her new documentary and the importance of staking claims in Americana music. 
Since the word Americana was first used in application to music, Reckless Kelly has championed it throughout their career. Beginning in Idaho and moving down to Austin, TX, Reckless Kelly has had a long and fulfilling career without any signs of slowing down. Having made 9 studio records, attracted a loyal following, and overseen the transition of the famed Braun Brother Reunion from regional celebration to a three-day music festival- Reckless shows little sign of slowing down. On Americana Podcast: the 51st State, Reckless Kelly discuss with host, Robert Earl Keen, about their road-worn upbringing, professional trials and tribulations of running a successful band, and the reason why they have stuck by Americana since the beginning. 
Welcome to our Word on the Street Segment of Americana Podcast! As part of our goal to define and expand the term Americana in regards to music, Word on the Street is a brief interview with either music industry professionals or a dedicated music lovers. "Word on the Street" is released two weeks after episodes of "Americana Podcast: The 51st State". Our first episode of "Word on the Street" features Mike Morgan of The Zone Recording Studio. Morgan has been in the recording industry for over 35+ years and has overseen the production of artists such as The Flatlanders, Ray Wylie Hubbard, Turnpike Troubadours and so many more. On this interview Morgan discusses his decision to become a studio owner/operator, some of his favorite recording experiences and the growing pains found in Americana.
Robert Earl Keen talks with singer/songwriter Bruce Robison. During his career, Robison has written hits for acts including but not limited to Tim McGraw and George Strait. On this episode, Bruce Robison discusses his songwriting, changes in music production, and his thoughts on how to expand the reach of Americana music.  
Host Robert Earl Keen speaks with Brian Venable and Ben Nichols of the band Lucero. Having celebrated their 20th anniversary as a band in 2018, Lucero talks about longevity, their growth as musicians and their particular take on Americana music. 
Our host, Robert Earl Keen speaks with Zach Chance and Jonathon Clay of Jamestown Revival  about the early formation of their band, their songwriting process, and their growth and education as musicians.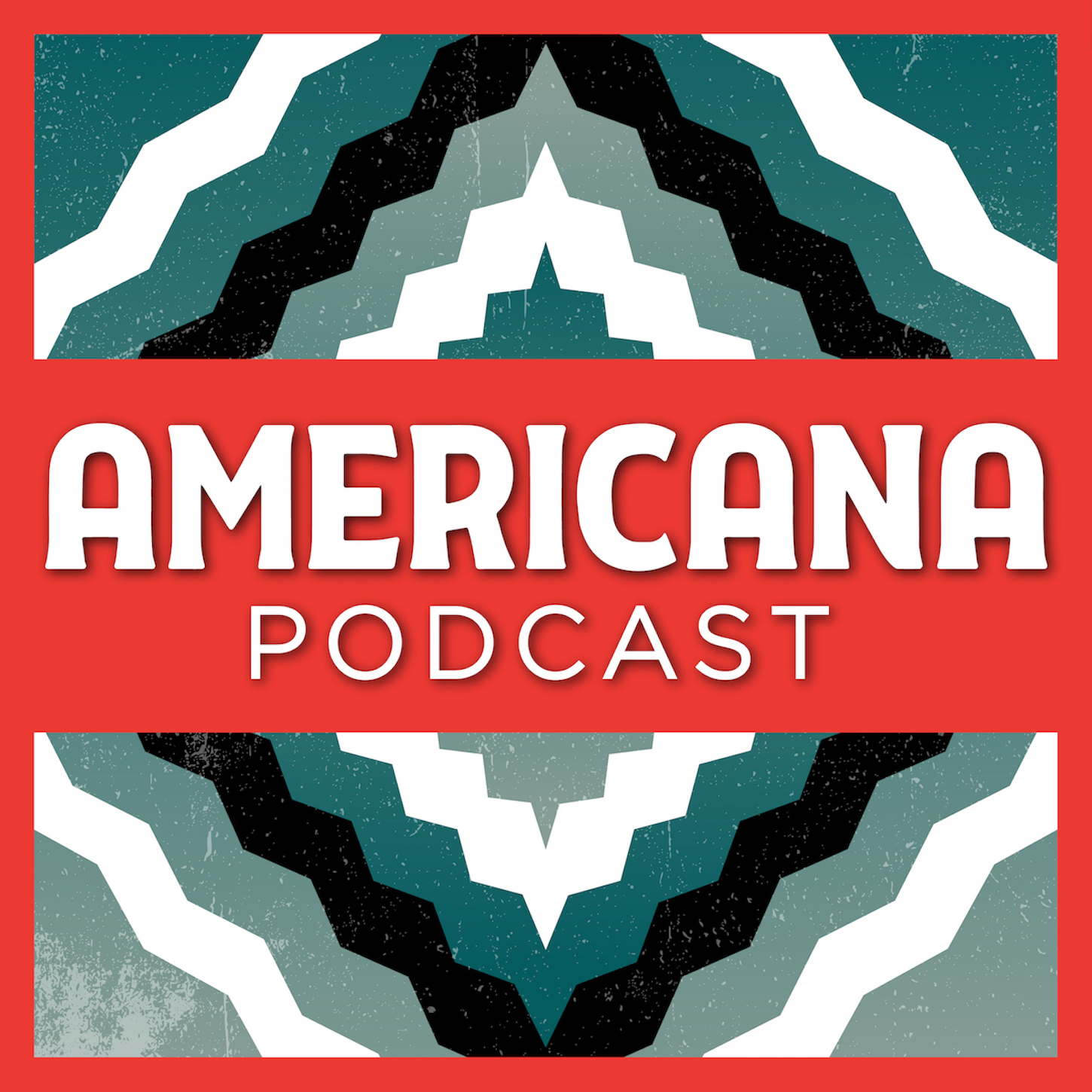 Americana Podcast: The 51st State is a platform dedicated to sharing and expanding the Americana genre's roots, reach, and definition. Each episode is told from the point of view of the musicians that have dedicated their lives to it. Robert Earl Keen, Americana pioneer and host, interviews musicians- exploring their unique histories, creative processes, successes, failures, and everything in between.
United States