Discover
Arroe Collins: Unplugged & Totally Uncut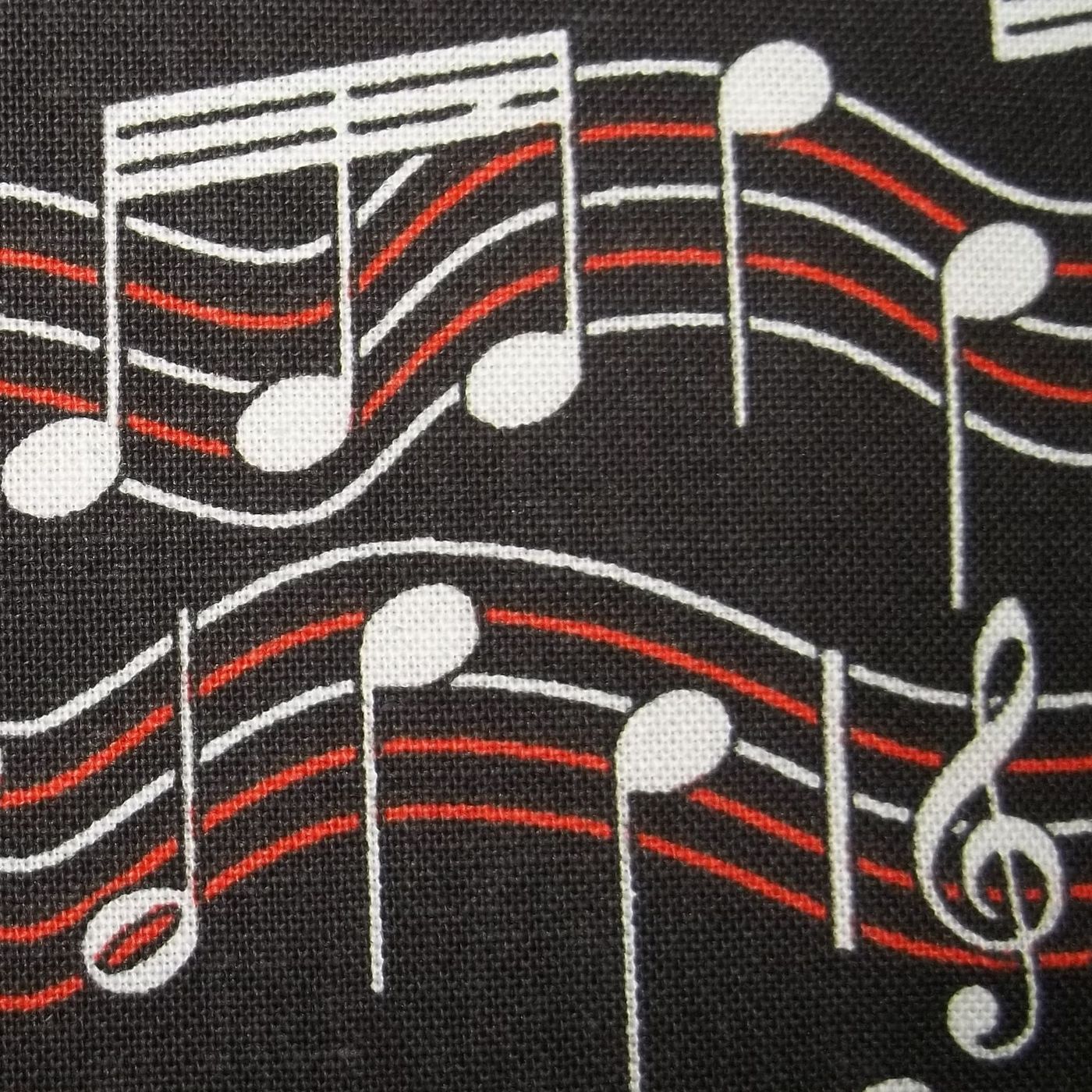 Claim Ownership
Arroe Collins: Unplugged & Totally Uncut
Author: Arroe Collins
Subscribed: 3
Played: 257
© Copyright Arroe Collins
Description
Share your story or someone will write it for you. The biggest names in movies, music, books and sports meeting in one place. Audio on Demand puts you in the center of the conversation.
This is Play It Forward. Real people. Real stories. The struggle to Play It Forward. Episode 341 with Louis Prima Jr creator and performer of Hey Skinny Santa."Hey Skinny Santa" is a new holiday single which will also be included as a bonus track on Louis Prima Jr. & The Witnesses upcoming 2022 full-length album. The band kicks off their holiday live tour on December 1st! Louis Prima Jr. and the Witnesses are bringing Prima music into the 21st century. Not content to sit on the legacy they so passionately protect, LPJ and the band are taking a page from his father's playbook, by wailing "Prima-Style" for the future.The band brings new energy and a current attitude to the masses with The Wildest Show this side of the 1960's. Since their breakout performance at the New Orleans Jazz and Heritage Festival (aka Jazz Fest), #TeamPrima has performed everywhere from Seattle to Palermo, from small clubs to performing arts centers, from casino showrooms to music festivals, and from Access Hollywood Live to PBS
Chelsea Handler is a comedian, television host, best-selling author and advocate whose humor and candor have established her as one of the most celebrated voices in entertainment and pop culture. After a strong seven-year run as the host of E!'s top-rated Chelsea Lately, a tenure in which Handler was the only female late-night talk show host on-air, she then launched her documentary series Chelsea Does followed by her talk show Chelsea on Netflix in 2016. She has penned six best-selling books, five of which have reached #1 on the New York Times Bestseller list, including 2019's Life Will Be the Death of Me. Most recently, she released her first stand-up special in over 6 years, the critically acclaimed Chelsea Handler: Evolution on HBO Max, and launched her iHeartRadio advice podcast, Dear Chelsea. In 2021, she embarked on the Vaccinated and Horny Tour, bringing her sensational stand-up set to 40+ cities across the nation. Handler has been honored by TIME magazine as one of its annual "TIME 100;" Glamour Magazine as one of their Women of the Year; and the Human Rights Campaign, which gave her its Ally for Equality Award. Handler's wide appeal and multi-platform success have been highlighted by publications all over the world.
On September 11th, 2001, Nickelback released the album that would change their lives, Silver Side Up. Neer Perfect Productions has produced an hour-long nationwide radio special celebrating the album's 20th anniversary. It contains new interviews with Chad and Michael Kroeger along with nine songs off the album including "How You Remind Me," "Never Again," "Woke Up This Morning" and "Too Bad."
National Geographic introduces kids to Breaking the News: What's Real, What's Not, and Why the Difference Matters. According to Pew Research Center, as of 2017 approximately two-thirds of people report receiving some — if not all — of their news from social media. In this timely and relevant title, National Geographic Kids shines a light on the history of news to reveal where we started, how far we've come, and the serious impact that misinterpretation and misinformation can have on the world. Vetted by a panel of award-winning journalists and media experts, and packed with fascinating facts and iconic photographs, this ultimate guide to the information age will get kids thinking about their relationship with and responsibility to media. Topics cover a broad range: defining freedom of speech, the journalists' code of ethics, the dangers of propaganda and the future of news.
NEON HIGHWAY BLUES, steering its 11 tracks with the confidence and assuredness of a veteran and the freshness of someone who's still in the process of discovery and refinement -- with the help of famous friends such as Eric Gales, Lance Lopez, Josh Smith and Hoey's 17-year-old son Ian Hoey."I really wanted to make sure this album had a lot of blues on it," says Hoey, who self-produced NEON HIGHWAY BLUES and recorded it at his home studio in New Hampshire. "I kept sticking to the blues and listening to the classic players, all the Kings, Albert King, Freddie King, BB King, and finish with some Burger King. Hoey laughs" tried to get that to be a focus of this record -- and still put some songs for that my long-time, die-hard fans expect; instrumentals and some rockin' Zeppelin type stuff. There's definitely a variety here."Hoey's not kidding. NEON HIGHWAY BLUES kicks off with "Under the Rug," a funky, Jeff Beck style workout with Eric Gales. Up next is the dynamic 6:29 slow blues "Mercy of Love," with Josh Smith, with biting guitar solos, Hoey gets his Texas swing on for "Still Believe in Love" and settles into some roadhouse shuffles on "Your Kind of Love," and "Damned If I Do," is a big, stomping blues rocker with Lance Lopez trading licks. And those majestic instrumentals he mentioned? Check out "Almost Heaven," "Waiting on the Sun" and the cinematic title track, all showcases of virtuosity that complement the grittier fare around them.A very personal highlight for Hoey is "Don't Come Crying," an aching blues track that features one Ian Hoey, then only 16, planting his flag in the "family business." "I'm so blown away my son is actually on the record," Hoey says. "He loves the blues. I said, 'If it turns out good enough, I'll have you on the record, and he did a great job. After it was mixed and I listened to it. I totally forgot where he was playing and where I was playing. It brought tears to my eyes."NEON HIGHWAY BLUES "wasn't a quick record to make," nor was it easy, according to Hoey, and displays the care that came with the time spent on it. "I always say that's why they call it the blues, because it ain't easy," he notes. The album took about a year and a half, he estimates, much of it done during gaps in his heavy touring schedule. "I just kept going in and trying to come up with the right licks or the right lyrics, and some days it just wouldn't come," Hoey recalls. "It was really about staying in there and trying things, abandoning some ideas, going on to new ideas. There was a lot of that on this record. I'm kind of a stickler for making sure I'm happy with it -- even though I had people breathing down my neck to get it done."
This is Play It Forward. Real people. Real stories. The struggle to Play It Forward. Episode 340 with actor John O'Hurley and canine expert David Frei. The National Dog Show Presented by Purina" will be hosted by award-winning TV personality, author and Broadway star John O'Hurley ("Seinfeld," "Dancing with the Stars"), and expert analyst and American Kennel Club-licensed judge David Frei, who is one of America's foremost authorities on the sport. NBC correspondent and sports broadcasting Hall of Famer Mary Carillo will report from backstage and inside the show ring.
New ring. New rules. No holding back. The future of combat sports has arrived with a revolutionary new team sport known as Triad Combat which incorporates boxing and MMA rules in an aggressive, action-packed and fast-paced format. In Triad Combat, professional boxers compete against professional mixed martial arts fighters in a specially designed triangular ring over two-minute rounds. Designed to level the playing ground between boxing and MMA, fighters use crossover gloves and are allowed to hold each other in a clinch and continue to exchange blows (instead of being separated by the referee per boxing rules). Triad Combat makes its debut at Globe Life Stadium in Dallas on November 27 and will also feature a performance from international rock icons Metallica as well as other special guest performances. Among the fighters featured on the debut of Triad Combat include Two-Time UFC Heavyweight World Champion Frank Mir, Two-Time Boxing Heavyweight World Title Challenger Kubrat 'The Cobra' Pulev and former UFC Superstar 'Platinum' Mike Perry. The unique broadcast is expected to shatter all existing Pay-Per-View records and will include special surprises throughout.The producer of Triad Combat is the award-winning visionary and creative force behind American Idol and So You Think You Can Dance (where he also serves as on-screen judge), Nigel Lythgoe. Nigel Lythgoe can let combat sports fans know what they can expect from the premiere of Triad Combat, how it uniquely bridges the gap between boxing and MMA, and how its faster-paced format and musical performances will appeal to a wide variety of fans.
Here we are! The official start of the triple crown of holidays. Hollywood has shown up. Ryan Jay reviews Gucci calling it a fashion drama success. Gaga has proven once again how incredible she is on the theater screen. Then we're off to A Boy Called Christmas. Who was Santa before we all knew him? Maggie Smith is an amazing storyteller. And what about Disney's Encanto? Ryan Jay says 90 seconds into the film you're hooked.
This is Play It Forward. Real people. Real stories. The struggle to Play It Forward. Episode 339 with director Christopher Chacon from Paranormal Activity Next of Kin.The fan-favorite horror film franchise is back, with the new installment PARANORMAL ACTIVITY: NEXT OF KIN, just in time for Halloween. In Paramount+ Original Movie, a documentary filmmaker follows Margot (Emily Bader) as she heads to a secluded Amish community, in the hopes of meeting and learning about her long-lost mother and extended family. Following a string of strange occurrences and discoveries, she soon realizes this community that welcomed them into their home might be hiding something sinister…
After more than a year of stay-at-home orders and quarantines—and just in time for the holidays—National Geographic is bringing back wanderlust with the release of a new photography-driven book: 1,000 Perfect Weekends.Whether you are interested in discovering a new destination or revisiting a familiar location, everyone can agree that it is time again to spark your curiosity to explore.With innovative travel ideas and alluring images, 1,000 Perfect Weekends features a thousand dream escapes, from sunny beach retreats and small-town charmers to mountain getaways and off-the-grid spots, as well as adventures for adrenaline junkies and those looking for a little R&R, from over 40 countries around the world. This inspiring book offers readers the perfect guide to spending 36 to 72 hours in the dreamiest destinations, whether they're seeking a quick weekend escape or tacking on an extension to their longer getaways. Led by Senior Editor Allyson Johnson, and with the support of countless other contributors, the book offers a notable 19 years' worth of weekend exploration.
This is Play It Forward. Real people. Real stories. The struggle to Play It Forward. Episode 338 with Richard Carpenter.The definitive biography of one of the most enduring and endeared recording artists in history-the Carpenters-is told for the first time from the perspective of Richard Carpenter, through more than 100 hours of exclusive interviews and some 200 photographs from Richard's personal archive, many never published. After becoming multimillion-selling, Grammy-winning superstars with their 1970 breakthrough hit "(They Long to Be) Close to You," Richard and Karen Carpenter would win over millions of fans worldwide with a record-breaking string of hits including "We've Only Just Begun," "Top of the World," and "Yesterday Once More." By 1975, success was taking its toll. Years of jam-packed work schedules, including hundreds of concert engagements, proved to be just too much for the Carpenters to keep the hits coming-and, ultimately, to keep the music playing at all. However, Richard and Karen never took their adoring public, or each other, for granted. In Carpenters: The Musical Legacy, Richard Carpenter tells his story for the first time. With candor, heart, and humor, he sheds new light on the Carpenters' trials and triumphs-work that remains the gold standard for melodic pop. This beautifully illustrated definitive biography, with exclusive interviews and never-before-seen photographs, is a must-have for any Carpenters fan.
I'm C.T. When I'm not hosting podcasts I'm in the real world. Everybody has to work. My job is C.S. Customer Service. Solutions, relationships and generating motivation to keep my team pumped and connected to every guest who chose to stop in to pick up a few things or large baskets with everything. This is C.T.C.S. Episode 15 Grumpy Turkey's
Pod Crashing Episode 130 with AJ Daulerio from the podcast Really Good SharesReally Good Shares is a recovery podcast - part interview show, part experimental storytelling collaboration. We talk about recovery from all kinds of things: car crashes, identity crises, drugs, alcohol, ego. Each episode features a Share from a guest about how they got by and musical accompaniment from legendary soul singer Swamp Dogg. Even if you're not in recovery, these stories have something to teach. RGS is based on the recovery newsletter The Small Bow, which host A.J. Daulerio created after he got out of rehab and wanted to hear stories about sobriety, mental health, and spirituality that he couldn't easily find on the internet.Most people equate recovery with redemption - the part where people who've quit drugs or alcohol then tell you how they did it and how good their lives are now - but RGS focuses less on the beginning and ending of rock bottoms, and more about the middle of the journey, making it through the woods. Join A.J. as he speaks with writers, entertainers, social workers, magazine editors, recovering addicts, recovering jerks - people - about how they made it through hard things and got better because of it. Maybe some of this will help you get better too.
"I am not going to stand up to show pride in a flag for a country that oppresses Black people and people of color. To me, this is bigger than football and it would be selfish on my part to look the other way." -- Colin Kaepernick.The powerful new, young adult novel KNEEL by Candace Buford pays homage to Kaepernick's iconic stand for civil rights. Following the wrongful shooting of a young Black man who is killed in the neighborhood, Russell's best friend, the high school team quarterback, is unfairly arrested and suspended from the team. In an effort to seek change, Russell decides to take a knee during the pre-game national anthem. In one instant, he falls from local stardom and becomes a target for hatred. But with his best friend unjustly detained by police, Russell must speak up and risk everything or live in fear.KNEEL explores themes of social activism, racial injustice, toxic masculinity and the crushing pressure on student athletes. Author Candace Buford can discuss the compelling new novel and how the actions of Colin Kaepernick inspired her to tell this story.
This is Play It Forward. Real people. Real stories. The struggle to Play It Forward. Episode 337 with Jason Bailey author of Fun City Cinema.A visual history of a great American city in flux, Fun City Cinema reveals how these classic films and legendary filmmakers took their inspiration from New York City's grittiness and splendor, creating what we can now view as "accidental documentaries" of the city's modes and moods. In addition to the extensively researched and reported text, the book includes both historical photographs and production materials, as well as still frames, behind-the-scenes photos, posters, and original interviews with Noah Baumbach, Larry Clark, Greta Gerwig, Walter Hill, Jerry Schatzberg, Martin Scorsese, Susan Seidelman, Oliver Stone, and Jennifer Westfeldt. Extensive "Now Playing" sidebars spotlight a handful of each decade's additional films of note.
United States