Discover
As For Me And My House
Claim Ownership
Author: Jordan & Milena Ciciotti
Subscribed: 17,310
Played: 86,152
© YEA Networks
Description
Husband and wife duo Jordan and Milena Ciciotti take you on a raw and unfiltered journey through their lives as followers of Jesus and parents of two. Whether they are sharing truth and Biblical wisdom, giving relationship advice, or telling funny stories of their dogs, Samson and Delilah, Jordan and Milena seek to exist as a platform for encouragement, love, and support for all who listen. Support this podcast:
https://anchor.fm/asformeandmyhousepodcast/support
Thank you all for sending your questions to us! We love doing Q and A's frequently as we have new friends join the AFM+MH family all the time. Engaging with you all as much as possible is therapeutic for us and brings more meaning to the content we already enjoy creating. We wish we could take every question, but for time's sake, we took the most frequently asked questions and responded to them in today's show. Here's a quick reference list of the questions we answer:1. How do you deal with conflict in front of your kids?2.You joke about having baby #3, but are you actually ready now or not quite yet?3. How do you keep the spark alive in your marriage?4. What's your take on purity culture?5. What advice do you have for a first time mom?6. How important is it to find friends who are at the same stage of life as you (married, dating, etc)?7. How have you failed and succeeded as parents lately?8. How did Milena handle Jordan being gone for extended periods of time for work (long distance)?9. Would you ever move somewhere warm (like Florida)?10. How do you know if someone is the one God created for you?11. Why did Jordan leave U.S. Secret Service?12. What are your enneagram numbers?13. Do you ever struggle with thoughts of divorce as Christians?14. How do you manage finances in a healthy way as a couple?15. What is one accountability tip?16. What is your favorite thing about each other?17. What are your thoughts on the show, "The Chosen"?18. Are you close with any other Christian influencers?19. Do you have any doubts about sharing too much about your lives online?20. Who comes first in your relationships with your parents, spouse, and kids?A big thank you to our sponsors on today's show!:Better Help: Prioritize your mental health and wellness by getting in touch with a professional counselor who can help walk with you through any season of life with the personalized, confidential, and convenient care you need all at an affordable price. Visit betterhelp.com/myhouse to learn more about how you can take charge of your mental health, and receive 10% off your first month. Simplisafe: Customize your home security system and get a free security camera and a 60 day risk-free trial. Visit simplisafe.com/myhouse to get started today.
Hey‌ ‌friends!‌ ‌We‌ ‌are‌ ‌super‌ ‌excited‌ ‌about‌ ‌this‌ ‌episode‌ ‌because‌ ‌finding‌ ‌and‌ ‌growing‌ ‌in‌ ‌relationship‌ ‌with‌ ‌your‌ ‌spouse‌ ‌is‌ ‌a‌ ‌topic‌ ‌that‌ ‌hits‌ ‌home‌ ‌for‌ ‌us.‌ ‌It‌ ‌is‌ ‌our‌ ‌hope‌ ‌and‌ ‌prayer‌ ‌that‌ ‌you‌ ‌will‌ ‌seek‌ ‌the‌ ‌Lord‌ ‌and‌ ‌be‌ ‌open‌ ‌to‌ ‌the‌ ‌opportunities‌ ‌he‌ ‌presents‌ ‌before‌ ‌you‌ ‌as‌ ‌you‌ ‌ready‌ ‌your‌ ‌heart‌ ‌to‌ ‌serve‌ ‌Him.‌ ‌Be‌ ‌blessed!‌ ‌ ‌Grove‌ ‌Collaborative:‌ Get‌ ‌a‌ ‌FREE‌ ‌gift‌ ‌with‌ ‌your‌ ‌first‌ ‌order‌ ‌of‌ ‌$30‌ ‌or‌ ‌more‌ ‌at‌ ‌grove.co/myhouse‌ ‌ ‌KiwiCo:‌ ‌Get‌ ‌30%‌ ‌off‌ ‌your‌ ‌first‌ ‌month‌ ‌plus‌ ‌FREE‌ ‌shipping‌ ‌on‌ ‌ANY‌ ‌crate‌ ‌line‌ ‌with‌ ‌code‌ ‌"asforme"‌ ‌at‌ ‌‌kiwico.com‌ ‌ ‌Compassion‌ ‌International‌ ‌Be‌ ‌a‌ ‌part‌ ‌of‌ ‌releasing‌ ‌children‌ ‌from‌ ‌poverty‌ ‌in‌ ‌Jesus'‌ ‌name‌ ‌at‌ ‌compassion.com/myhouse‌ ‌ ‌ ‌Follow‌ ‌us‌ ‌on‌ ‌IG:‌ ‌@asformeandmyhousepodcast‌ ‌@milenaciciotti‌ ‌ ‌@jordanciciotti‌ ‌ ‌Subscribe‌ ‌to‌ ‌‌As‌ ‌For‌ ‌Me‌ ‌and‌ ‌My‌ ‌House‌ ‌Podcast‌‌ ‌and‌ ‌‌Milena's‌ ‌Channel‌‌ ‌on‌ ‌YouTube‌ ‌ ‌Join‌ ‌our‌ ‌Facebook‌ ‌Group:‌ ‌‌As‌ ‌For‌ ‌Me‌ ‌and‌ ‌My‌ ‌House‌ ‌Podcast‌ ‌A‌ ‌loving‌ ‌environment‌ ‌to‌ ‌talk‌ ‌all‌ ‌things‌ ‌podcast,‌ ‌share‌ ‌prayer‌ ‌requests‌ ‌and‌ ‌praise‌ ‌reports!‌ ‌This‌ ‌is‌ ‌a‌ ‌place‌ ‌where‌ ‌we‌ ‌can‌ ‌build‌ ‌a‌ ‌community‌ ‌beyond‌ ‌a‌ ‌weekly‌ ‌podcast‌ ‌episode.‌ ‌ ‌Check‌ ‌out‌ ‌our‌ ‌good‌ ‌friends‌ ‌at‌ ‌‌Grace‌ ‌Coffee‌ ‌Co.‌‌ ‌for‌ ‌some‌ ‌awesome‌ ‌coffee‌ ‌plus‌ ‌an‌ ‌even‌ ‌better‌ ‌mission:‌ ‌Grace‌ ‌Coffee‌ ‌aims‌ ‌to‌ ‌fill‌ ‌both‌ ‌the‌ ‌mugs‌ ‌and‌ ‌hearts‌ ‌of‌ ‌people‌ ‌across‌ ‌the‌ ‌globe.‌ ‌Our‌ ‌subscription‌ ‌gives‌ ‌you‌ ‌the‌ ‌benefit‌ ‌of‌ ‌drinking‌ ‌premium,‌ ‌organic‌ ‌fair-trade‌ ‌coffee,‌ ‌while‌ ‌helping‌ ‌rescue‌ ‌a‌ ‌child‌ ‌from‌ ‌extreme‌ ‌poverty.‌ ‌ ‌Verse‌ ‌of‌ ‌the‌ ‌Day:‌ ‌ ‌"Therefore‌ ‌a‌ ‌man‌ ‌shall‌ ‌leave‌ ‌his‌ ‌father‌ ‌and‌ ‌his‌ ‌mother‌ ‌and‌ ‌hold‌ ‌fast‌ ‌to‌ ‌his‌ ‌wife,‌ ‌and‌ ‌they‌ ‌shall‌."‌ ‌-‌ ‌Genesis‌ ‌2:24
Welcome‌ ‌friends!‌ Thank‌ ‌you‌ ‌for‌ ‌being‌ ‌here‌ ‌and‌ ‌spending‌ ‌some‌ ‌time‌ ‌to‌ ‌tune‌ ‌in‌ ‌to‌ ‌this‌ ‌very‌ ‌important‌ ‌episode.‌ This‌ ‌topic‌ ‌has‌ ‌been‌ ‌on‌ ‌our‌ ‌hearts‌ ‌and‌ ‌minds‌ ‌for‌ ‌a‌ ‌while‌ ‌now,‌ ‌and‌ ‌it‌ ‌is‌ ‌our‌ ‌hope‌ ‌that‌ ‌today's‌ ‌episode‌ ‌blesses‌ ‌you.‌ Our‌ ‌goal‌ ‌is‌ ‌to‌ ‌encourage‌ ‌you‌ ‌that‌ ‌regardless‌ ‌of‌ ‌the‌ ‌lies‌ ‌and‌ ‌confusion‌ ‌we‌ ‌face‌ ‌from‌ ‌the‌ ‌world,‌ ‌the‌ ‌flesh,‌ ‌and‌ ‌the‌ ‌devil,‌ ‌we‌ ‌know‌ ‌that‌ ‌we‌ ‌can‌ ‌always‌ ‌trust‌ ‌the‌ ‌Truth‌ ‌of‌ ‌God's‌ ‌Word.‌ ‌May‌ ‌your‌ ‌spirit‌ ‌be‌ ‌refreshed‌ ‌and‌ ‌nourished‌ ‌by‌ ‌consuming‌ ‌time‌ ‌spent‌ ‌in‌ ‌the‌ ‌Bible.‌ ‌Let‌ ‌us‌ ‌know‌ ‌in‌ ‌the‌ ‌comments‌ ‌if‌ ‌you'd‌ ‌like‌ ‌a‌ ‌more‌ ‌in‌ ‌depth‌ ‌approach‌ ‌to‌ ‌‌how‌‌ ‌exactly‌ ‌to‌ ‌spend‌ ‌time‌ ‌in‌ ‌the‌ ‌Scriptures‌ ‌for‌ ‌a‌ ‌future‌ ‌episode.‌ ‌Blessings!‌ ‌ ‌*Special‌ ‌Announcement*‌ ‌-‌ ‌Milena's‌ ‌‌photo‌ ‌preset‌ ‌package‌‌ ‌is‌ ‌50%‌ ‌off‌ ‌for‌ ‌a‌ ‌limited‌ ‌time‌ ‌only‌ ‌when‌ ‌you‌ ‌use‌ ‌code‌ ‌"Milena50"‌ ‌at‌ ‌checkout.‌ ‌ ‌Compassion‌ ‌International‌ ‌Be‌ ‌a‌ ‌part‌ ‌of‌ ‌releasing‌ ‌children‌ ‌from‌ ‌poverty‌ ‌in‌ ‌Jesus'‌ ‌name‌ ‌at‌ ‌compassion.com/myhouse‌ ‌ ‌ ‌Follow‌ ‌us‌ ‌on‌ ‌IG:‌ ‌@asformeandmyhousepodcast‌ ‌@milenaciciotti‌ ‌ ‌@jordanciciotti‌ ‌ ‌Subscribe‌ ‌to‌ ‌‌As‌ ‌For‌ ‌Me‌ ‌and‌ ‌My‌ ‌House‌ ‌Podcast‌‌ ‌and‌ ‌‌Milena's‌ ‌Channel‌‌ ‌on‌ ‌YouTube‌ ‌ ‌Join‌ ‌our‌ ‌Facebook‌ ‌Group:‌ ‌‌As‌ ‌For‌ ‌Me‌ ‌and‌ ‌My‌ ‌House‌ ‌Podcast‌ ‌A‌ ‌loving‌ ‌environment‌ ‌to‌ ‌talk‌ ‌all‌ ‌things‌ ‌podcast,‌ ‌share‌ ‌prayer‌ ‌requests‌ ‌and‌ ‌praise‌ ‌reports!‌ ‌This‌ ‌is‌ ‌a‌ ‌place‌ ‌where‌ ‌we‌ ‌can‌ ‌build‌ ‌a‌ ‌community‌ ‌beyond‌ ‌a‌ ‌weekly‌ ‌podcast‌ ‌episode.‌ ‌ ‌Check‌ ‌out‌ ‌our‌ ‌good‌ ‌friends‌ ‌at‌ ‌‌Grace‌ ‌Coffee‌ ‌Co.‌‌ ‌for‌ ‌some‌ ‌awesome‌ ‌coffee‌ ‌plus‌ ‌an‌ ‌even‌ ‌better‌ ‌mission:‌ ‌Grace‌ ‌Coffee‌ ‌aims‌ ‌to‌ ‌fill‌ ‌both‌ ‌the‌ ‌mugs‌ ‌and‌ ‌hearts‌ ‌of‌ ‌people‌ ‌across‌ ‌the‌ ‌globe.‌ ‌Our‌ ‌subscription‌ ‌gives‌ ‌you‌ ‌the‌ ‌benefit‌ ‌of‌ ‌drinking‌ ‌premium,‌ ‌organic‌ ‌fair-trade‌ ‌coffee,‌ ‌while‌ ‌helping‌ ‌rescue‌ ‌a‌ ‌child‌ ‌from‌ ‌extreme‌ ‌poverty.‌ ‌ ‌Verse‌ ‌of‌ ‌the‌ ‌Day:‌ ‌"My‌ ‌sheep‌ ‌hear‌ ‌my‌ ‌voice,‌ ‌and‌ ‌I‌ ‌know‌ ‌them,‌ ‌and‌ ‌they‌ ‌follow‌ ‌me."‌ ‌-‌ ‌John‌ ‌10:27‌
We had so much fun recounting our engagement night on this episode! Many of you asked for us to share this story for a while, and we hope it meets or exceeds your expectations. If you are currently in a season of engagement, our hope is that you would focus on that special wedding day forthcoming, but more importantly focus on the lifelong covenant of marriage that follows every day after that. May God bless you as you follow His will for your relationship life--we are cheering you on!Compassion InternationalBe a part of releasing children from poverty in Jesus' name at compassion.com/myhouse Follow us on IG:@asformeandmyhousepodcast@milenaciciotti @jordanciciottiSubscribe to As For Me and My House Podcast and Milena's Channel on YouTubeJoin our Facebook Group: As For Me and My House PodcastA loving environment to talk all things podcast, share prayer requests and praise reports! This is a place where we can build a community beyond a weekly podcast episode.Check out our good friends at Grace Coffee Co. for some awesome coffee plus an even better mission:Grace Coffee aims to fill both the mugs and hearts of people across the globe. Our subscription gives you the benefit of drinking premium, organic fair-trade coffee, while helping rescue a child from extreme poverty.Verse of the Day:Ecclesiastes 4:9 (ESV) - "Two are better than one, because they have a good reward for their toil."
Hey friends! Thank you for being here as we share our hearts on some rather important (and debated) philosophies when it comes to disciplining children. We are limited in our direct experience as parents in that our children are very little, but we do have perspective from our childhood that we want to offer as teaching points as well. Our goal is not to tell you what is right and what is wrong, nor how you ought to discipline your own children, but merely to have a discussion and provide our two cents. If we can give you any tools to add to your parenting toolbelt, then our goal will be reached. May God grant you wisdom, patience, and love as you navigate what it means to parent well.Compassion InternationalBe a part of releasing children from poverty in Jesus' name at compassion.com/myhouse Follow us on IG:@asformeandmyhousepodcast@milenaciciotti @jordanciciottiSubscribe to As For Me and My House Podcast and Milena's Channel on YouTubeJoin our Facebook Group: As For Me and My House PodcastA loving environment to talk all things podcast, share prayer requests and praise reports! This is a place where we can build a community beyond a weekly podcast episode.Check out our good friends at Grace Coffee Co. for some awesome coffee plus an even better mission:Grace Coffee aims to fill both the mugs and hearts of people across the globe. Our subscription gives you the benefit of drinking premium, organic fair-trade coffee, while helping rescue a child from extreme poverty.Verse of the Day:"And I am sure of this, that he who began a good work in you will bring it to completion at the day of Jesus Christ." - Philippians 1:6
Thank you all for your questions and perspectives for this episode!  We learned a ton and hope you found our discussion beneficial for you if you've ever walked (or are now walking) in a season of anger, frustration, uncertainty, or worry due to postpartum depression.  It is totally possible and normal for fathers to experience the ripple effects of this also, and their feelings should not be stifled.  Press into the Lord Jesus with your spouse and communicate your hearts to one another during a time of peace and clarity of thought.  May the lessons we learned encourage, empower, equip, and and enable you to better serve and love those in your life who may be wrestling with the whirlwind of postpartum emotions that come with being a new parent.  Lord bless!Compassion InternationalBe a part of releasing children from poverty in Jesus' name at compassion.com/myhouse *When you sponsor a child, you'll receive a free tee shirt from Milena's Lion of Judah Collection while supplies last!  If you're interested in this option, click the above link and a pop up will direct you to more info!Follow us on IG and share us on your IG stories for a chance to win coffee on us this week!@asformeandmyhousepodcast@milenaciciotti @jordanciciottiSubscribe to As For Me and My House Podcast and Milena's Channel on YouTubeJoin our Facebook Group: As For Me and My House PodcastA loving environment to talk all things podcast, share prayer requests and praise reports! This is a place where we can build a community beyond a weekly podcast episode.Check out our good friends at Grace Coffee Co. for some awesome coffee plus an even better mission:Grace Coffee aims to fill both the mugs and hearts of people across the globe. Our subscription gives you the benefit of drinking premium, organic fair-trade coffee, while helping rescue a child from extreme poverty.Verse of the Day:"Now to him who is able to keep you from stumbling and to present you blameless before the presence of his glory with great joy, to the only God, our Savior, through Jesus Christ our Lord, be glory, majesty, dominion, and authority, before all time and now and forever. Amen."- Jude 24-25--- Support this podcast: https://anchor.fm/asformeandmyhousepodcast/support
Hey y'all!  Thanks for being here.  We had a blast with this episode, and as you can imagine, there's a ton we wanted to unpack as we share some of these things that are deeply important to us.  As a disclaimer, if there is something that we say we don't subscribe to, that doesn't mean we absolutely never do it, rather, we openly acknowledge it as wrong and (by God's grace) fight to rid it from our habitual nature.  In other words, we are not wanting to come off as hypocritical, and instead want to echo Paul's wording in Philippians 3:12 - "Not that I have already obtained this or am already perfect, but I press on to make it my own, because Christ Jesus has made me his own."  What we have found to be true in our lives is that when we make the things of God (as revealed to us in His Word) a habit, then we are actually liberated and not restricted by bring Him honor.Compassion InternationalBe a part of releasing children from poverty in Jesus' name at compassion.com/myhouse Follow us on IG and share us on your IG stories for a chance to win coffee on us this week!@asformeandmyhousepodcast@milenaciciotti @jordanciciottiSubscribe to As For Me and My House Podcast and Milena's Channel on YouTubeJoin our Facebook Group: As For Me and My House PodcastA loving environment to talk all things podcast, share prayer requests and praise reports! This is a place where we can build a community beyond a weekly podcast episode.Check out our good friends at Grace Coffee Co. for some awesome coffee plus an even better mission:Grace Coffee aims to fill both the mugs and hearts of people across the globe. Our subscription gives you the benefit of drinking premium, organic fair-trade coffee, while helping rescue a child from extreme poverty.Verse of the Day:"In the morning, O Lord, You will hear my voice; In the morning I will order my prayer to You and eagerly watch." - Psalm 5:3--- You can also make a direct contribution to support this podcast, which will be reinvested in our mission to share the grace and truth of Jesus with our audience here: https://anchor.fm/asformeandmyhousepodcast/support--- Support this podcast: https://anchor.fm/asformeandmyhousepodcast/support
We love doing Q and As if y'all haven't noticed yet. One of the biggest troubles with social media is the distance it creates with people. Hearing from you all and getting to respond to your questions is something that helps us narrow that gap from us to you a little more.  Thanks so much for sending us your questions and sticking around to hear our responses.  May God richly bless you today and always!Questions: 03:17 - When is baby #3 coming? 07:01 - Is Milena restocking her shirts soon AND Any new Merch coming out? 08:46 - Can my husband and I be your Scottish besties? 09:10 - What are the toughest aspects of fatherhood so far for Jordan? 14:06 - Balance between Grace and Legalism? 20:23 - Any advice for Christians who are getting discouraged by what's happening in the world? 25:02 - Would we ever move to California? 26:41 - How do you encourage your spouse to follow the Lord? 29:33 - What's the biggest piece of financial advice to young couples? AND How do you manage money? 35:42 - How to know you want to spend the rest of your lives together/cold feet advice? 43:00 - What's the biggest lesson learned so far in marriage?Compassion InternationalBe a part of releasing children from poverty in Jesus' name at compassion.com/myhouse *We are working on a HUGE initiative with Compassion in Tanzania to raise $1.1M to meet critical needs and ask that you would prayerfully consider donating to care for those in extreme poverty while also bringing the Gospel of Jesus Christ to them.  Check out the above link for more info!Follow us on IG and share us on your IG stories for a chance to win coffee on us this week!@asformeandmyhousepodcast@milenaciciotti @jordanciciottiSubscribe to As For Me and My House Podcast and Milena's Channel on YouTubeJoin our Facebook Group: As For Me and My House PodcastA loving environment to talk all things podcast, share prayer requests and praise reports! This is a place where we can build a community beyond a weekly podcast episode.Check out our good friends at Grace Coffee Co. for some awesome coffee plus an even better mission:Grace Coffee aims to fill both the mugs and hearts of people across the globe. Our subscription gives you the benefit of drinking premium, organic fair-trade coffee, while helping rescue a child from extreme poverty.Verse of the Day:--- You can also make a direct contribution to support this podcast, which will be reinvested in our mission to share the grace and truth of Jesus with our audience here: https://anchor.fm/asformeandmyhousepodcast/support--- Support this podcast: https://anchor.fm/asformeandmyhousepodcast/support
Hey everyone!  So glad you're here!!  On this episode, we wanted to take an honest look at some of the challenges, struggles, and ideologies that our culture is immersed in regarding what it means to be masculine.  In an age of questioning the past traditions in hopes of a better tomorrow, we who follow Jesus ought to be on the cutting edge of conversations that describe the roles, responsibilities, and philosophy of manliness.  In a world that has perverted and even manipulated what it means to be a man, husband, and father, it is our conviction to turn to the Scriptures as our one and only source of Truth in understanding manhood.  While the world forces husbands to be either dominating or pacifying in their marriage, the Bible gives a tertiary option to be a servant-leader.  While the world tells fathers to either straighten up their kids with harsh beatings or simply sit back and let your child parent YOU, the Word of God says to discipline in love, without provoking your children to anger (or trauma).  We only scratch the surface of the ways society has influenced manhood in this episode, but we hope it serves as a starting point for conversations in your own context.  As always, we are so grateful to God for your love and support!  It is mutual on our end, too.  For the glory of God alone! Compassion International Be a part of releasing children from poverty in Jesus' name at compassion.com/myhouse  *We are working on a HUGE initiative with Compassion in Tanzania to raise $1.1M to meet critical needs and ask that you would prayerfully consider donating to care for those in extreme poverty while also bringing the Gospel of Jesus Christ to them.  Check out the above link for more info! Follow us on IG and share us on your IG stories for a chance to win coffee on us this week! @asformeandmyhousepodcast @milenaciciotti  @jordanciciotti Subscribe to As For Me and My House Podcast and Milena's Channel on YouTube Join our Facebook Group: As For Me and My House Podcast A loving environment to talk all things podcast, share prayer requests and praise reports! This is a place where we can build a community beyond a weekly podcast episode. Check out our good friends at Grace Coffee Co. for some awesome coffee plus an even better mission: Grace Coffee aims to fill both the mugs and hearts of people across the globe. Our subscription gives you the benefit of drinking premium, organic fair-trade coffee, while helping rescue a child from extreme poverty. Verse of the Day: "A soft answer turns away wrath, but a harsh word stirs up anger." - Proverbs 15:1 --- You can also make a direct contribution to support this podcast, which will be reinvested in our mission to share the grace and truth of Jesus with our audience here: https://anchor.fm/asformeandmyhousepodcast/support--- Support this podcast: https://anchor.fm/asformeandmyhousepodcast/support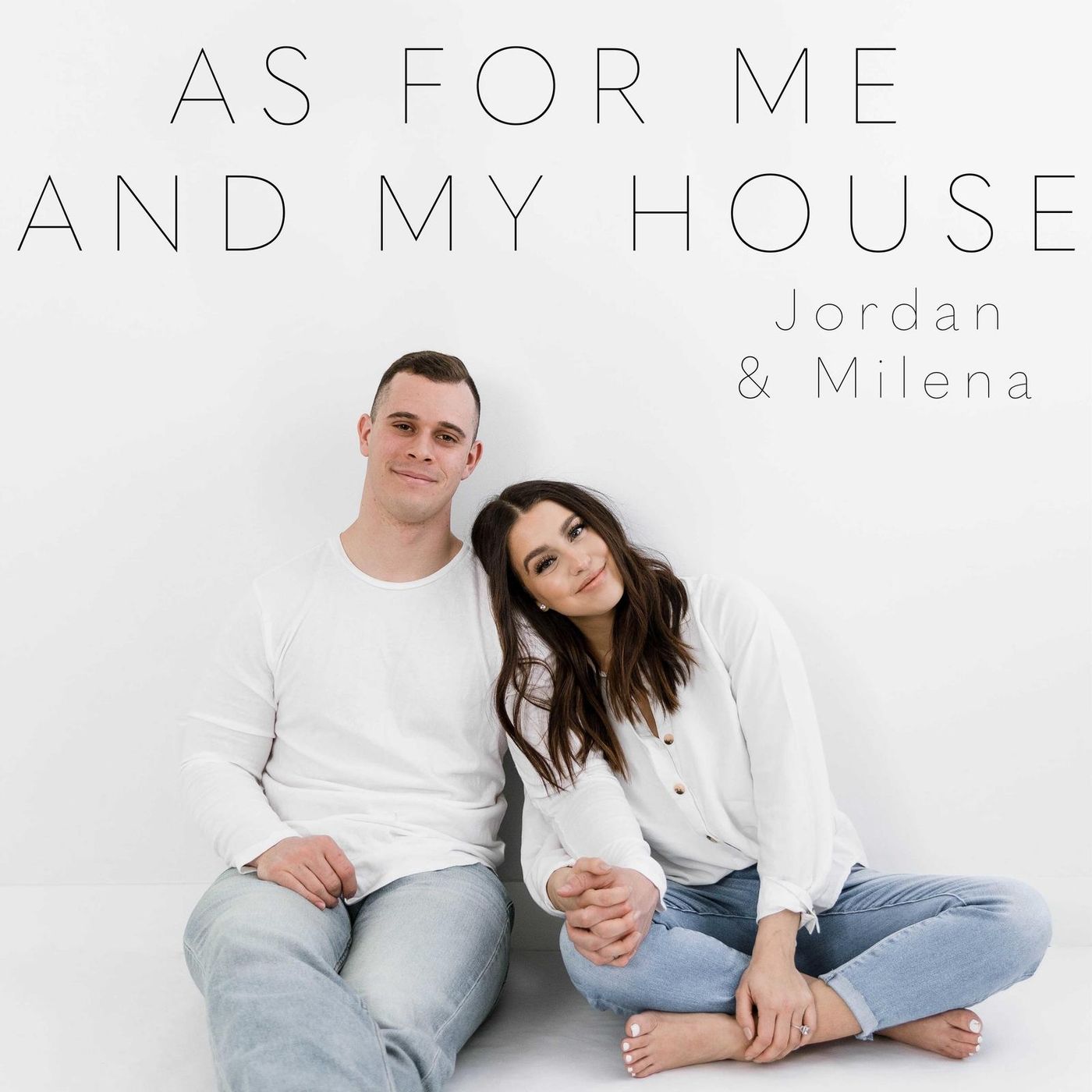 Hey friends!  This episode gets a little juicy as we open up our hearts--our souls--to you in attempt to express the things that convict us to our core.  It is important to understand where we are coming from when we speak of convictions.  We are Bible-believing followers of Jesus and we choose to trust Him instead of the world as our standard of truth.  That foundation is what we are building on and motivated by in our convictions.  The word "conviction" means more than just a feeling or an opinion.  It is a deep-seated passion that remains constant regardless of popular opinion or societal norms.  We pray this blesses you and encourages boldness in your faith.  Lord bless!Compassion InternationalBe a part of releasing children from poverty in Jesus' name at compassion.com/myhouse *We are working on a HUGE initiative with Compassion in Tanzania to raise $1.1M to meet critical needs and ask that you would prayerfully consider donating to care for those in extreme poverty while also bringing the Gospel of Jesus Christ to them.  Check out the above link for more info!Follow us on IG and share us on your IG stories for a chance to win coffee on us this week!@asformeandmyhousepodcast@milenaciciotti @jordanciciottiSubscribe to As For Me and My House Podcast and Milena's Channel on YouTubeJoin our Facebook Group: As For Me and My House PodcastA loving environment to talk all things podcast, share prayer requests and praise reports! This is a place where we can build a community beyond a weekly podcast episode.Check out our good friends at Grace Coffee Co. for some awesome coffee plus an even better mission:Grace Coffee aims to fill both the mugs and hearts of people across the globe. Our subscription gives you the benefit of drinking premium, organic fair-trade coffee, while helping rescue a child from extreme poverty.Verse of the Day:"Do not be conformed to this world, but be transformed by the renewal of your mind, that by testing you may discern what is the will of God, what is good and acceptable and perfect." - Romans 12:2--- You can also make a direct contribution to support this podcast, which will be reinvested in our mission to share the grace and truth of Jesus with our audience here: https://anchor.fm/asformeandmyhousepodcast/support--- Support this podcast: https://anchor.fm/asformeandmyhousepodcast/support
Happy 2021 y'all!  We hope your new year is off to a good start and you are blessed, even in the midst of any adversity you might be facing.  It's our intention this year to press in and seek the Lord now more than ever.  Much of our focus will also be on building and refining our marriage all the more so that we may grow in love and support for each other.  It's our prayer that some of what we are sharing in this episode will encourage you also.  Lord bless!   Compassion International Be a part of releasing children from poverty in Jesus' name at compassion.com/myhouse   *We are working on a HUGE initiative with Compassion in Tanzania to raise $1.1M to meet critical needs and ask that you would prayerfully consider donating to care for those in extreme poverty while also bringing the Gospel of Jesus Christ to them.  Check out the above link for more info!   Follow us on IG and share us on your IG stories for a chance to win coffee on us this week! @asformeandmyhousepodcast @milenaciciotti  @jordanciciotti  Subscribe to As For Me and My House Podcast and Milena's Channel on YouTube  Join our Facebook Group: As For Me and My House Podcast A loving environment to talk all things podcast, share prayer requests and praise reports! This is a place where we can build a community beyond a weekly podcast episode.  Check out our good friends at Grace Coffee Co. for some awesome coffee plus an even better mission: Grace Coffee aims to fill both the mugs and hearts of people across the globe. Our subscription gives you the benefit of drinking premium, organic fair-trade coffee, while helping rescue a child from extreme poverty.  Verse of the Day: "Better is open rebuke than hidden love." - Proverbs 27:5--- Support this podcast: https://anchor.fm/asformeandmyhousepodcast/support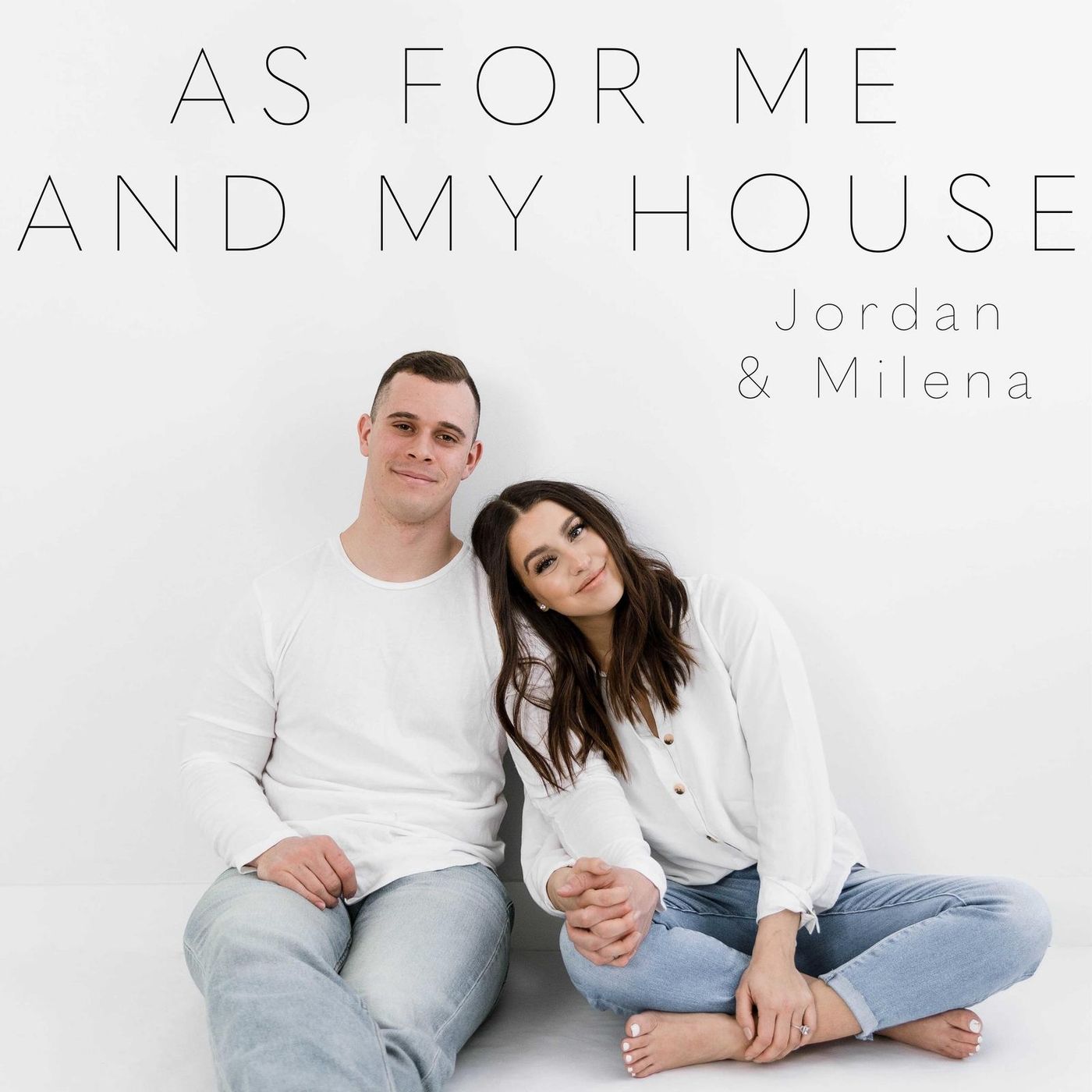 In the age of celebrities, athletes, and social media personalities, influences are all around us.  Even if you don't have a fan base of millions or play a professional sport, you have more influence than you may realize.  Join us on this episode as we talk through what it means to have influence, what the Bible says about influences, and some of the good and bad that comes with it all.  Lord bless you!Compassion InternationalBe a part of releasing children from poverty in Jesus' name at compassion.com/myhouse *We are working on a HUGE initiative with Compassion in Tanzania to raise $1.1M to meet critical needs and ask that you would prayerfully consider donating to care for those in extreme poverty while also bringing the Gospel of Jesus Christ to them.  Check out the above link for more info!Follow us on IG and share us on your IG stories for a chance to win coffee on us this week!@asformeandmyhousepodcast@milenaciciotti @jordanciciottiSubscribe to As For Me and My House Podcast and Milena's Channel on YouTubeJoin our Facebook Group: As For Me and My House PodcastA loving environment to talk all things podcast, share prayer requests and praise reports! This is a place where we can build a community beyond a weekly podcast episode.Check out our good friends at Grace Coffee Co. for some awesome coffee plus an even better mission:Grace Coffee aims to fill both the mugs and hearts of people across the globe. Our subscription gives you the benefit of drinking premium, organic fair-trade coffee, while helping rescue a child from extreme poverty.Verse of the Day: "And when you pray, you must not be like the hypocrites.  For they love to stand and pray in the synagogues and at the street corners, that they may be seen by others.  Truly, I say to you, they have received their reward.  But when you pray, go into your room and shut the door and pray to your Father who is in secret.  And your Father who sees in secret will reward you.  And when you pray, do not heap up empty phrases as the Gentiles do, for they think that they will be heard for their many words.  Do not be like them, for your Father knows what you need before you ask him." - Matthew 6:5-8--- You can also make a direct contribution to support this podcast, which will be reinvested in our mission to share the grace and truth of Jesus with our audience here: https://anchor.fm/asformeandmyhousepodcast/support--- Support this podcast: https://anchor.fm/asformeandmyhousepodcast/support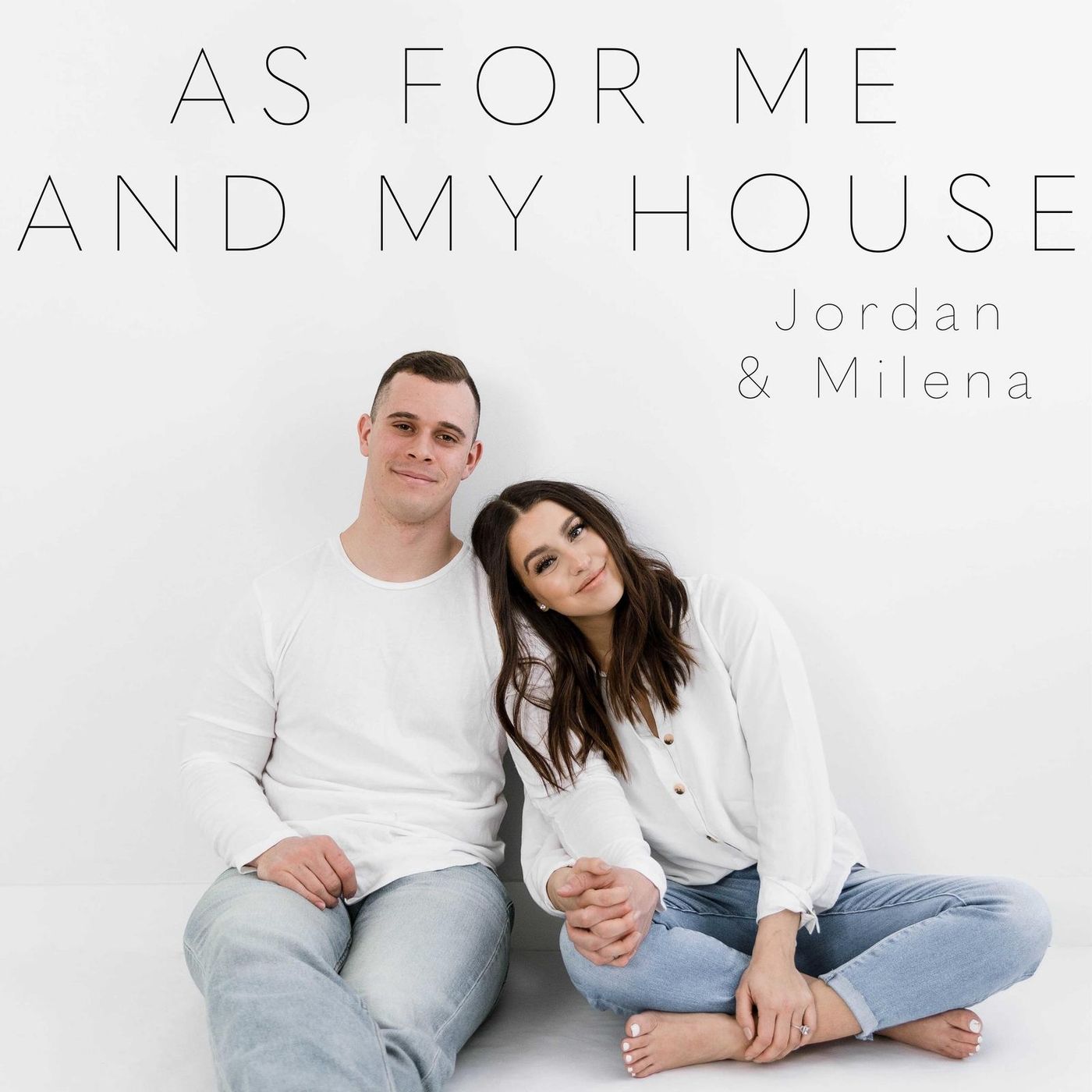 We hope you all had a happy Thanksgiving and had a chance to reflect on all God has given us (even in spite of how crazy 2020 has been).  And speaking of gratitude, we are so thankful for you and that you all are tuning in!  We strive to be intentional in our lives and part of that intentionality is displayed in how we celebrate holidays and make memories as a family.  We want to share some of those habits we've been doing as well as hear from you all on holiday traditions your families hold near and dear.  As we celebrate the Advent season and Christmas right around the corner, we encourage you to seek out how God can use you to be a blessing for others.  Let us know what you thought of our traditions and connect with us below on social media!  GOD BLESS!Compassion InternationalBe a part of releasing children from poverty in Jesus' name at compassion.com/myhouse *We are working on a HUGE initiative with Compassion in Tanzania to raise $1.1M to meet critical needs and ask that you would prayerfully consider donating to care for those in extreme poverty while also bringing the Gospel of Jesus Christ to them.  Check out the above link for more info!Follow us on IG and share us on your IG stories for a chance to win coffee on us this week!@asformeandmyhousepodcast@milenaciciotti @jordanciciottiSubscribe to As For Me and My House Podcast and Milena's Channel on YouTubeJoin our Facebook Group: As For Me and My House PodcastA loving environment to talk all things podcast, share prayer requests and praise reports! This is a place where we can build a community beyond a weekly podcast episode.Check out our good friends at Grace Coffee Co. for some awesome coffee plus an even better mission:Grace Coffee aims to fill both the mugs and hearts of people across the globe. Our subscription gives you the benefit of drinking premium, organic fair-trade coffee, while helping rescue a child from extreme poverty.Verse of the Day:Galatians 6:9-10 - "And let us not grow weary of doing good, for in due season we will reap, if we do not give up.  So then, as we have opportunity, let us do good to everyone, and especially to those who are of the household of faith."Check out BibleGamesCentral.com for family-friendly and fun children's board games that are wholesome and faith-based. You can also find them on Instagram and Facebook at @BibleGamesCentral --plus, with Christmas right around the corner, these make the perfect gifts that are thoughtful and budget-friendly.--- You can also make a direct contribution to support this podcast, which will be reinvested in our mission to share the grace and truth of Jesus with our audience here: https://anchor.fm/asformeandmyhousepodcast/support--- Support this podcast: https://anchor.fm/asformeandmyhousepodcast/support
We had an absolute blast with these questions!  If you are in or soon approaching the newlywed season, we are thrilled for you!  It is one of the most significant and fortifying seasons of your life, with much to sort through, but also much reward.  We hope you are encouraged by this episode and may God grant you peace and wisdom in whichever season of life you are currently experiencing.Compassion InternationalBe a part of releasing children from poverty in Jesus' name at compassion.com/myhouse *We are working on a HUGE initiative with Compassion in Tanzania to raise $1.1M to meet critical needs and ask that you would prayerfully consider donating to care for those in extreme poverty while also bringing the Gospel of Jesus Christ to them.  Check out the above link for more info!Follow us on IG and share us on your IG stories for a chance to win coffee on us this week!@asformeandmyhousepodcast@milenaciciotti @jordanciciottiSubscribe to As For Me and My House Podcast and Milena's Channel on YouTubeJoin our Facebook Group: As For Me and My House PodcastA loving environment to talk all things podcast, share prayer requests and praise reports! This is a place where we can build a community beyond a weekly podcast episode.Check out our good friends at Grace Coffee Co. for some awesome coffee plus an even better mission:Grace Coffee aims to fill both the mugs and hearts of people across the globe. Our subscription gives you the benefit of drinking premium, organic fair-trade coffee, while helping rescue a child from extreme poverty.Verse of the Day:"Do not move the ancient landmark that your fathers have set." - Proverbs 22:28--- You can also make a direct contribution to support this podcast, which will be reinvested in our mission to share the grace and truth of Jesus with our audience here: https://anchor.fm/asformeandmyhousepodcast/support--- Support this podcast: https://anchor.fm/asformeandmyhousepodcast/support
How should Bible-believing followers of Jesus respond to Halloween? Is it a harmless holiday for candy and costumes, or is there a deeper evil and spiritual darkness behind it? Join us and our mentor, Darry, as we discuss some of the origins and meaning behind Halloween and how the spiritual realm plays a role in this holiday. It's our prayer that we would handle this topic with grace and truth, as is our goal with everything. We hope you are encouraged by this episode!Compassion InternationalBe a part of releasing children from poverty in Jesus' name at compassion.com/myhouse  (https://www.compassion.com/sponsor_a_child/?referer=602217)*We are working on a HUGE initiative with Compassion in Tanzania to raise $1.1M to meet critical needs and ask that you would prayerfully consider donating to care for those in extreme poverty while also bringing the Gospel of Jesus Christ to them.  Check out the above link for more info!Follow us on IG and share us on your IG stories for a chance to win coffee on us this week!@asformeandmyhousepodcast (https://www.instagram.com/asformeandmyhousepodcast/?hl=en)@milenaciciotti  (https://www.instagram.com/milenaciciotti/?hl=en)@jordanciciotti (https://www.instagram.com/jordanciciotti/?hl=en)Subscribe to As For Me and My House Podcast (https://www.youtube.com/channel/UCch2cmvxUAqDBslSeRcWPzw) and Milena's Channel (https://www.youtube.com/channel/UCGmDvEa2u0FO5NhH5x2FGZQ) on YouTubeJoin our Facebook Group: As For Me and My House Podcast (https://www.facebook.com/groups/asformeandmyhousepodcast/)A loving environment to talk all things podcast, share prayer requests and praise reports! This is a place where we can build a community beyond a weekly podcast episode.Check out our good friends at Grace Coffee Co. for some awesome coffee plus an even better mission:Grace Coffee aims to fill both the mugs and hearts of people across the globe. Our subscription gives you the benefit of drinking premium, organic fair-trade coffee, while helping rescue a child from extreme poverty. Find out how you can get involved here:  https://gracecoffee.comVerse of the Day:"For it is written, 'As I live, says the Lord, every knee shall bow to me, and every tongue shall confess to God.' So then each of us will give an account of himself to God." - Romans 14:11-12--- Support this podcast: https://anchor.fm/asformeandmyhousepodcast/support
Hey y'all!  On this episode, we share some thoughts on what it means to indoctrinate, teach, guide, and discipline your children.  Coming from the Judeo-Christian worldview, the Bible--God's Word--is our guide and ultimate source of absolute truth.  You may not agree with us, and that is okay--just know if you aren't teaching your child as they grow, someone or something WILL teach them.  Our prayer for ourselves and for you all listening is that God would shape and prepare us for the calling to guide and influence the next generation for His glory and purposes.  Lord bless you!Compassion InternationalBe a part of releasing children from poverty in Jesus' name at compassion.com/myhouse  (https://www.compassion.com/sponsor_a_child/?referer=602217)*We are working on a HUGE initiative with Compassion in Tanzania to raise $1.1M to meet critical needs and ask that you would prayerfully consider donating to care for those in extreme poverty while also bringing the Gospel of Jesus Christ to them.  Check out the above link for more info!Follow us on IG and share us on your IG stories for a chance to win coffee on us this week!@asformeandmyhousepodcast (https://www.instagram.com/asformeandmyhousepodcast/?hl=en)@milenaciciotti  (https://www.instagram.com/milenaciciotti/?hl=en)@jordanciciotti (https://www.instagram.com/jordanciciotti/?hl=en)Subscribe to As For Me and My House Podcast (https://www.youtube.com/channel/UCch2cmvxUAqDBslSeRcWPzw) and Milena's Channel (https://www.youtube.com/channel/UCGmDvEa2u0FO5NhH5x2FGZQ) on YouTube Join our Facebook Group: As For Me and My House Podcast (https://www.facebook.com/groups/asformeandmyhousepodcast/)  A loving environment to talk all things podcast, share prayer requests and praise reports! This is a place where we can build a community beyond a weekly podcast episode.Check out our good friends at Grace Coffee Co. for some awesome coffee plus an even better mission:Grace Coffee aims to fill both the mugs and hearts of people across the globe. Our subscription gives you the benefit of drinking premium, organic fair-trade coffee, while helping rescue a child from extreme poverty. Find out how you can get involved here:  https://gracecoffee.comVerse of the Day:"He must increase and I must decrease." - John 3:30--- Support this podcast: https://anchor.fm/asformeandmyhousepodcast/support
Hey friends!  This week's episode is one requested by popular demand.  Milena made a video a while back sharing all about a Biblical perspective into wifehood in a practical way.  This week, Jordan and Milena both sit down to discuss what it means to follow Jesus in being a husband.  Servant leadership and self-sacrificial love are some of the major themes that come to mind when looking at husbandhood through the lens of the Bible.  We are so grateful for you tuning in! Lord bless you!Compassion InternationalBe a part of releasing children from poverty in Jesus' name at compassion.com/myhouse  (https://www.compassion.com/sponsor_a_child/?referer=602217)*We are working on a HUGE initiative with Compassion in Tanzania to raise $1.1M to meet critical needs and ask that you would prayerfully consider donating to care for those in extreme poverty while also bringing the Gospel of Jesus Christ to them.  Check out the above link for more info!Follow us on IG and share us on your IG stories for a chance to win coffee on us this week!@asformeandmyhousepodcast (https://www.instagram.com/asformeandmyhousepodcast/?hl=en)@milenaciciotti  (https://www.instagram.com/milenaciciotti/?hl=en)@jordanciciotti (https://www.instagram.com/jordanciciotti/?hl=en)Subscribe to As For Me and My House Podcast (https://www.youtube.com/channel/UCch2cmvxUAqDBslSeRcWPzw) and Milena's Channel (https://www.youtube.com/channel/UCGmDvEa2u0FO5NhH5x2FGZQ) on YouTube Join our Facebook Group: As For Me and My House Podcast (https://www.facebook.com/groups/asformeandmyhousepodcast/)  A loving environment to talk all things podcast, share prayer requests and praise reports! This is a place where we can build a community beyond a weekly podcast episodeVerse of the Day:"An excellent wife who can find?  She is far more precious than jewels.  The heart of her husband trusts in her, and he will have no lack of gain.  She does him good, and not harm, all the days of her life."  - Proverbs 31:10-12Sponsors:Simplisafe - Get a free HD camera with your order at Simplisafe.com/MyHouse--- Support this podcast: https://anchor.fm/asformeandmyhousepodcast/support
Hey fam!  This week we take a look at the ways in which God responds to Habakkuk's complaints.  It is fascinating to see that the Lord uses all situations--both good and bad--for his grand purposes.  Our prayer for you is that you would be comforted knowing that regardless of your circumstance, God is still sovereign and in control.  We can trust him with every little detail, because he cares about it all.  Let us know what stood out to you during this two part study on Habakkuk and what the Lord revealed to you!Operation Underground RailroadWe joined the fight against child sex trafficking by supporting collaborative efforts of groups like O.U.R. Rescue.  To find out how you can team up with us, check out the links below:1. Become a Volunteer. If you are interested in being an O.U.R. Volunteer, please fill out the following Application for Employment/Volunteers (https://www.cervistech.com/acts/console.php?console_id=0059&console_type=application&ht=1) . In the volunteer application, you can include any information about yourself and how you would like to get involved.2. Know the Signs Training. We now have an online training that will help you to be aware of the signs of human trafficking. It will take you about an hour to complete. You will find the training here:https://ourrescue.org/training. If you don't have time to take the training, you can print or take a screenshot of this card (https://ourrescue.org/files/1520962787c3053e95748eee0bf54384e8f1dc6d88.pdf) to help you recognize the signs of trafficking.3. Spread the Word. There is so much to learn about O.U.R. and what we do to combat human trafficking! One great way you can help the cause is by spreading the word about the horrible reality of modern-day slavery. You will find us on Facebook (https://www.facebook.com/OURrescue) , Twitter (https://twitter.com/ourrescue) , Instagram (https://www.instagram.com/ourrescue/) , YouTube (https://www.youtube.com/user/OURrescue) , and Pinterest (https://www.pinterest.com/ourrescue/?autologin=true) . In addition, you are now able to view the inspiring new video called Operation Toussaint on Amazon Prime.4. Donate. As with any non-profit organization, we depend exclusively on donations to keep everything running. If you would like to give to the cause in this way, please follow this link: https://my.ourrescue.org/products/DONATE-RECURRING/willyoucometoourrescue.Compassion InternationalBe a part of releasing children from poverty in Jesus' name at compassion.com/myhouse  (https://www.compassion.com/sponsor_a_child/?referer=602217)*We are working on a HUGE initiative with Compassion in the coming weeks.  Stay tuned for updates on how you can get involved even beyond sponsoring children in poverty.Follow us on IG!@asformeandmyhousepodcast (https://www.instagram.com/asformeandmyhousepodcast/?hl=en)@milenaciciotti  (https://www.instagram.com/milenaciciotti/?hl=en)@jordanciciotti (https://www.instagram.com/jordanciciotti/?hl=en)Find all of our notes from this week's episode in our IG stories! And share us on your IG stories for a chance to win coffee on us this week! Subscribe (https://www.youtube.com/channel/UCGmDvEa2u0FO5NhH5x2FGZQ) to Milena's YouTube Channel Join our Facebook Group: As for me and my house podcast (https://www.facebook.com/groups/asformeandmyhousepodcast/)  A loving environment to talk all things podcast, share prayer requests and praise reports! This is a place where we can build a community beyond a weekly podcast episodeSponsors:Simplisafe - Head to Simplisafe.com/myhouse and get a free HD camera with your order!Links/Resources:Bible Hub resource for cross-reference:  www.biblehub.comThru the Bible With J. Vernon McGee:  https://www.ttb.org--- Support this podcast: https://anchor.fm/asformeandmyhousepodcast/support
We are so excited to bring you another Bible study episode (by popular demand).  Our goal is to show you how beneficial it is to study God's Word in its context and then apply those principles to our lives today.  With Habakkuk, it is especially easy to see the timelessness of the Scriptures for our benefit!  We are honored you are joining us and pray this episode blesses you!Resources:Chuck Missler - Audio Commentary on HabakkukTony Evans - The Tony Evans Bible CommentaryJ. Vernon McGee - Thru the Bible CommentaryDavid Wilkerson - Audio Sermon, "I Almost Slipped"Operation Underground RailroadWe joined the fight against child sex trafficking by supporting collaborative efforts of groups like O.U.R. Rescue.  To find out how you can team up with us, check out the links below:1. Become a Volunteer. If you are interested in being an O.U.R. Volunteer, please fill out the following Application for Employment/Volunteers (https://www.cervistech.com/acts/console.php?console_id=0059&console_type=application&ht=1) . In the volunteer application, you can include any information about yourself and how you would like to get involved.2. Know the Signs Training. We now have an online training that will help you to be aware of the signs of human trafficking. It will take you about an hour to complete. You will find the training here:https://ourrescue.org/training. If you don't have time to take the training, you can print or take a screenshot of this card (https://ourrescue.org/files/1520962787c3053e95748eee0bf54384e8f1dc6d88.pdf) to help you recognize the signs of trafficking.3. Spread the Word. There is so much to learn about O.U.R. and what we do to combat human trafficking! One great way you can help the cause is by spreading the word about the horrible reality of modern-day slavery. You will find us on Facebook (https://www.facebook.com/OURrescue) , Twitter (https://twitter.com/ourrescue) , Instagram (https://www.instagram.com/ourrescue/) , YouTube (https://www.youtube.com/user/OURrescue) , and Pinterest (https://www.pinterest.com/ourrescue/?autologin=true) . In addition, you are now able to view the inspiring new video called Operation Toussaint on Amazon Prime.4. Donate. As with any non-profit organization, we depend exclusively on donations to keep everything running. If you would like to give to the cause in this way, please follow this link: https://my.ourrescue.org/products/DONATE-RECURRING/willyoucometoourrescue.Compassion InternationalBe a part of releasing children from poverty in Jesus' name at compassion.com/myhouse  (https://www.compassion.com/sponsor_a_child/?referer=602217)***We are working on a HUGE initiative with Compassion to raise $1.1M to bring relief to those who have been tremendously impacted by covid in Tanzania.  We need your help to continue fundraising for the people of Tanzania as well as the Compassion staff ministering to the children and families.  Check out the link above for more information!Follow us on IG!@asformeandmyhousepodcast (https://www.instagram.com/asformeandmyhousepodcast/?hl=en)@milenaciciotti  (https://www.instagram.com/milenaciciotti/?hl=en)@jordanciciotti (https://www.instagram.com/jordanciciotti/?hl=en)Find all of our notes from this week's episode in our IG stories! And share us on your IG stories for a chance to win coffee on us this week! Subscribe (https://www.youtube.com/channel/UCGmDvEa2u0FO5NhH5x2FGZQ) to Milena's YouTube Channel Join our Facebook Group: As for me and my house podcast (https://www.facebook.com/groups/asformeandmyhousepodcast/)  A loving environment to talk all things podcast, share prayer requests and praise reports! This is a place where we can build a community beyond a weekly podcast episodeSponsors:Skillshare - Get two free months of unlimited premium access at Skillshare.com/HouseSimplisafe - Get free shipping and a 60 day risk-free trial at Simplisafe.com/MyHouse--- Support this podcast: https://anchor.fm/asformeandmyhousepodcast/support
What does it mean to be in poverty?  What do you associate with "being poor"?  There is much Biblical wisdom that addresses not just our physical needs, but our relational and spiritual needs as well.  We can be lacking (impoverished) in many ways, but only Jesus can fulfill us in every way.  We are delighted you are tuning in, and welcome you to partner with us in our calling to bring fulfillment to people's poverty by being the hands and feet of Jesus to the world.Compassion InternationalBe a part of releasing children from poverty in Jesus' name at compassion.com/myhouse  (https://www.compassion.com/sponsor_a_child/?referer=602217)We need your help to reach our goal of raising 1.1 million dollars for the country of Tanzania through Compassion to meet their critical needs due to the impact of covid-19.  With your help and the Lord's intervention, we can continue releasing children and their families from poverty in Jesus' name.Operation Underground RailroadWe joined the fight against child sex trafficking by supporting collaborative efforts of groups like O.U.R. Rescue.  To find out how you can team up with us, check out the links below:1. Become a Volunteer. If you are interested in being an O.U.R. Volunteer, please fill out the following Application for Employment/Volunteers (https://www.cervistech.com/acts/console.php?console_id=0059&console_type=application&ht=1) . In the volunteer application, you can include any information about yourself and how you would like to get involved.2. Know the Signs Training. We now have an online training that will help you to be aware of the signs of human trafficking. It will take you about an hour to complete. You will find the training here:https://ourrescue.org/training. If you don't have time to take the training, you can print or take a screenshot of this card (https://ourrescue.org/files/1520962787c3053e95748eee0bf54384e8f1dc6d88.pdf) to help you recognize the signs of trafficking.3. Spread the Word. There is so much to learn about O.U.R. and what we do to combat human trafficking! One great way you can help the cause is by spreading the word about the horrible reality of modern-day slavery. You will find us on Facebook (https://www.facebook.com/OURrescue) , Twitter (https://twitter.com/ourrescue) , Instagram (https://www.instagram.com/ourrescue/) , YouTube (https://www.youtube.com/user/OURrescue) , and Pinterest (https://www.pinterest.com/ourrescue/?autologin=true) . In addition, you are now able to view the inspiring new video called Operation Toussaint on Amazon Prime.4. Donate. As with any non-profit organization, we depend exclusively on donations to keep everything running. If you would like to give to the cause in this way, please follow this link: https://my.ourrescue.org/products/DONATE-RECURRING/willyoucometoourrescue.Follow us on IG!@asformeandmyhousepodcast (https://www.instagram.com/asformeandmyhousepodcast/?hl=en)@milenaciciotti  (https://www.instagram.com/milenaciciotti/?hl=en)@jordanciciotti (https://www.instagram.com/jordanciciotti/?hl=en)Subscribe (https://www.youtube.com/channel/UCGmDvEa2u0FO5NhH5x2FGZQ) to Milena's YouTube Channel Join our Facebook Group: As for me and my house podcast (https://www.facebook.com/groups/asformeandmyhousepodcast/)  A loving environment to talk all things podcast, share prayer requests and praise reports! This is a place where we can build a community beyond a weekly podcast episodeVerse of the Day:A generous person will prosper; whoever refreshes others will be refreshed. — Proverbs 11:25Sponsors:Simplisafe - Get free shipping and a 60 day risk-free trial at Simplisafe.com/MyHouse--- Support this podcast: https://anchor.fm/asformeandmyhousepodcast/support
United States