Claim Ownership
Author:
Subscribed: 0
Played: 0
Description
This week I chatted with Tiffany & Daniel at the awesome Wish You Were Beer Show and we had Monk Rock from Coastal Fermentory. What a terrific beer! For Illinois Craft Beer Week, I had Anti Hero from Revolution as the Beer In Front, and I also know how to pronounce Illinois! Shoutouts to I Had To Say It & Christina Rose for publicly joining me on Team ELL!  Wish You Were Beer Coastal Fermentory 
This week I talked to Ray Stout the Executive Director of the Illinois Craft Brewers Guild all about Illinois Craft Beer Week! We talked about Beer Under Glass to everything else happening May 13-20.  I also had as the Beer In Front 1899 Blonde ale from Pollyanna.  Illinois Craft Beer Week Pollyanna Brewing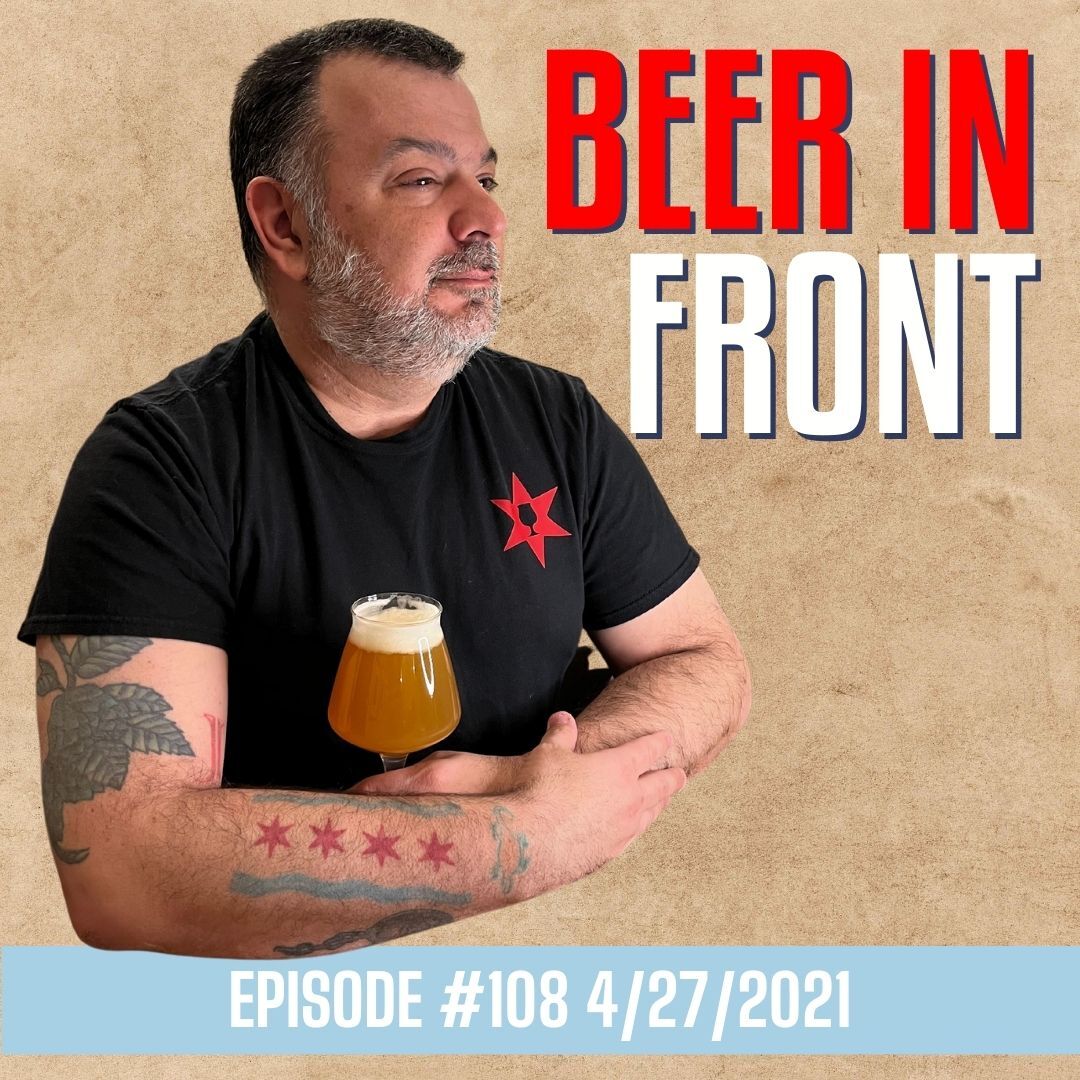 Quick show this week updating my health and discussing some future episodes.  Craft Beer Marketing Awards Wish You Were Beer  
What a fun show this week! Talked to Danny & Nate over at the wonderful Weekly Beer Show and we had a Hopnosis from Firestone Walker. I touched on some beers from 2nd Shift and Virginia Beer as well.  Weekly Beer Show Episode sponsored by Newsly Use the code B1NFR0NT for a free 1 month Premium Subscription.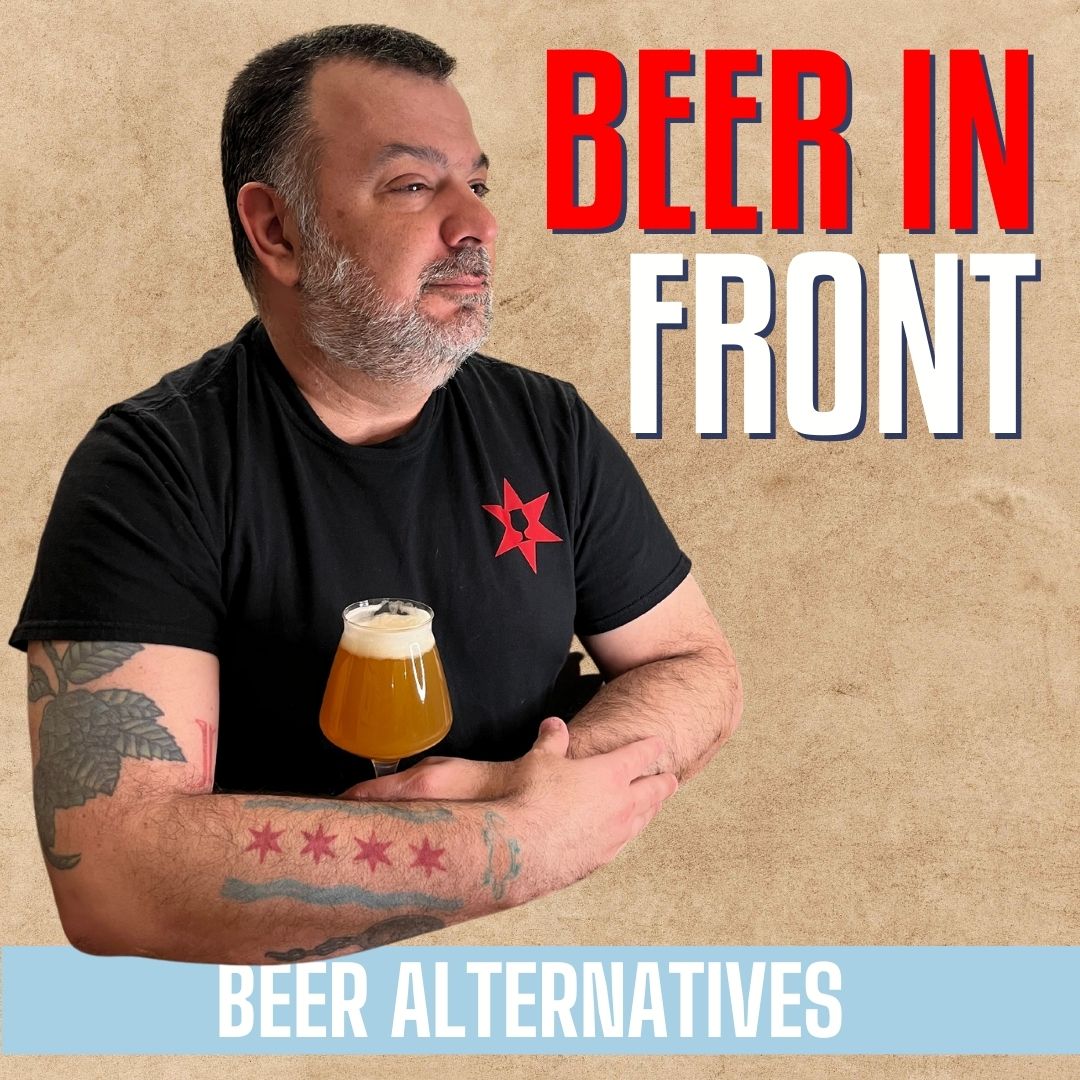 Beer Alternatives
2022-04-0722:36
This week I'm going to try 4 different canned malt/beer alternatives. A Radler, a Seltzer, a Tea, and a Bevy. Plus, the person that stole tap handles from The Green Lady, I have a word for you!  Shoutout to Ta2Squid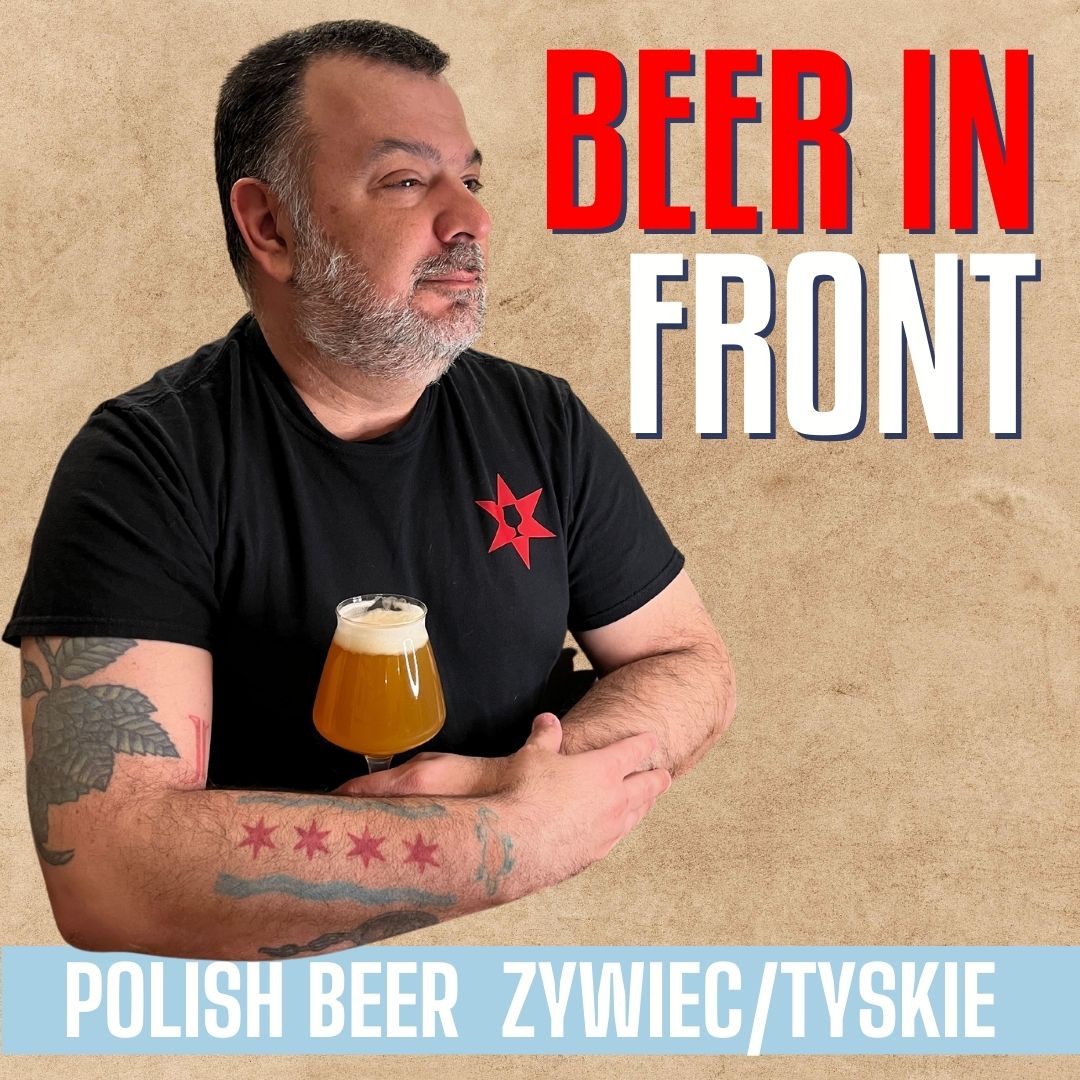 This week I talked to Derrek who hosts the I F*cking Love This Record  Podcast from Poland and we discussed some Polish beers. I'll give updates on my health issues and at the end try out a Nitro Pepsi! I F*cking Love This Record  Promo from Dark Matter Network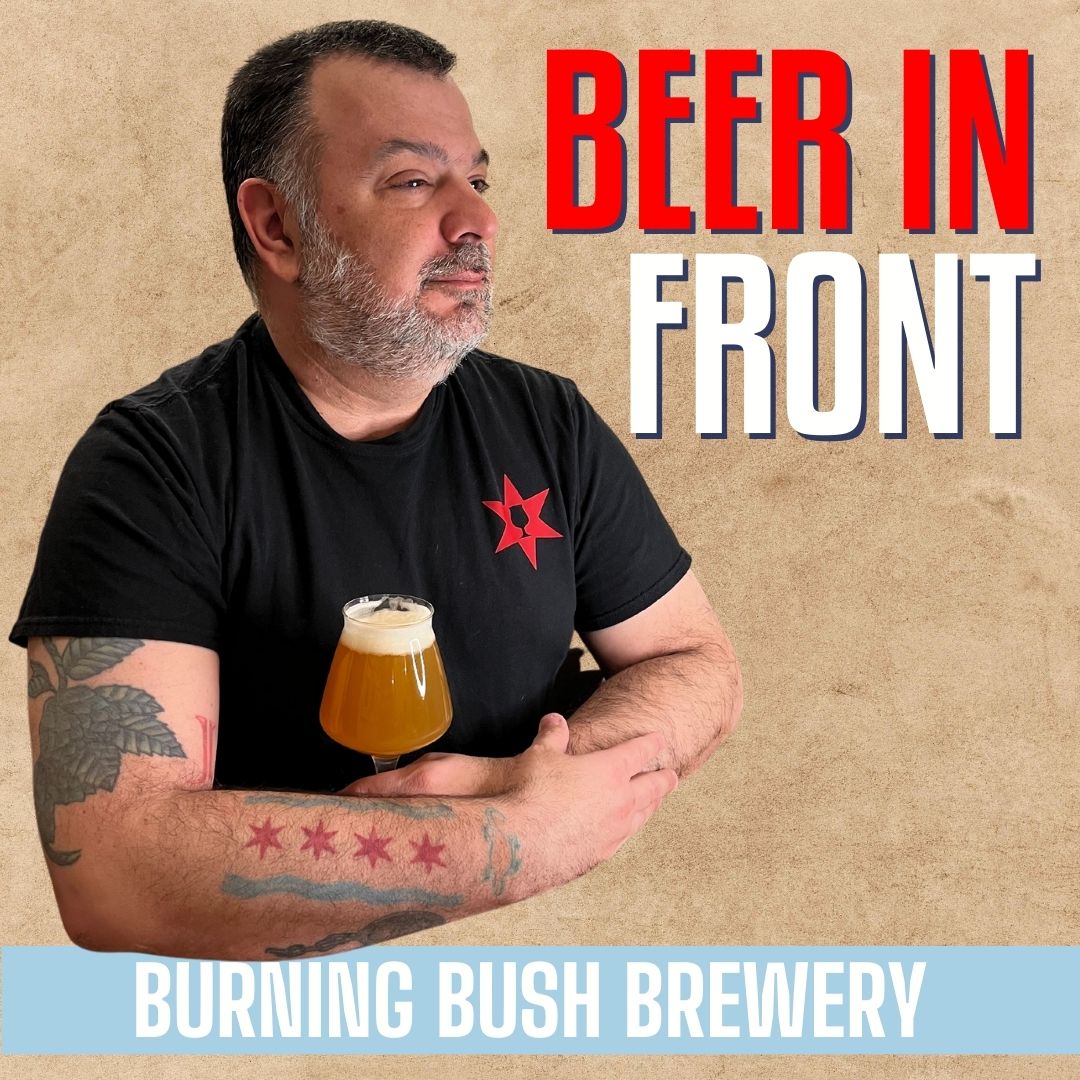 Great show this week! Talked to Brent Raska the owner of Burning Bush Brewery. We discussed opening right before the pandemic and here we are now celebrating their 2nd Anniversary! Burning Bush Brewery Shoutout to the E14 Podcast Sponsored by Hydronique Hydration Purchase Hydronique Hydration on Amazon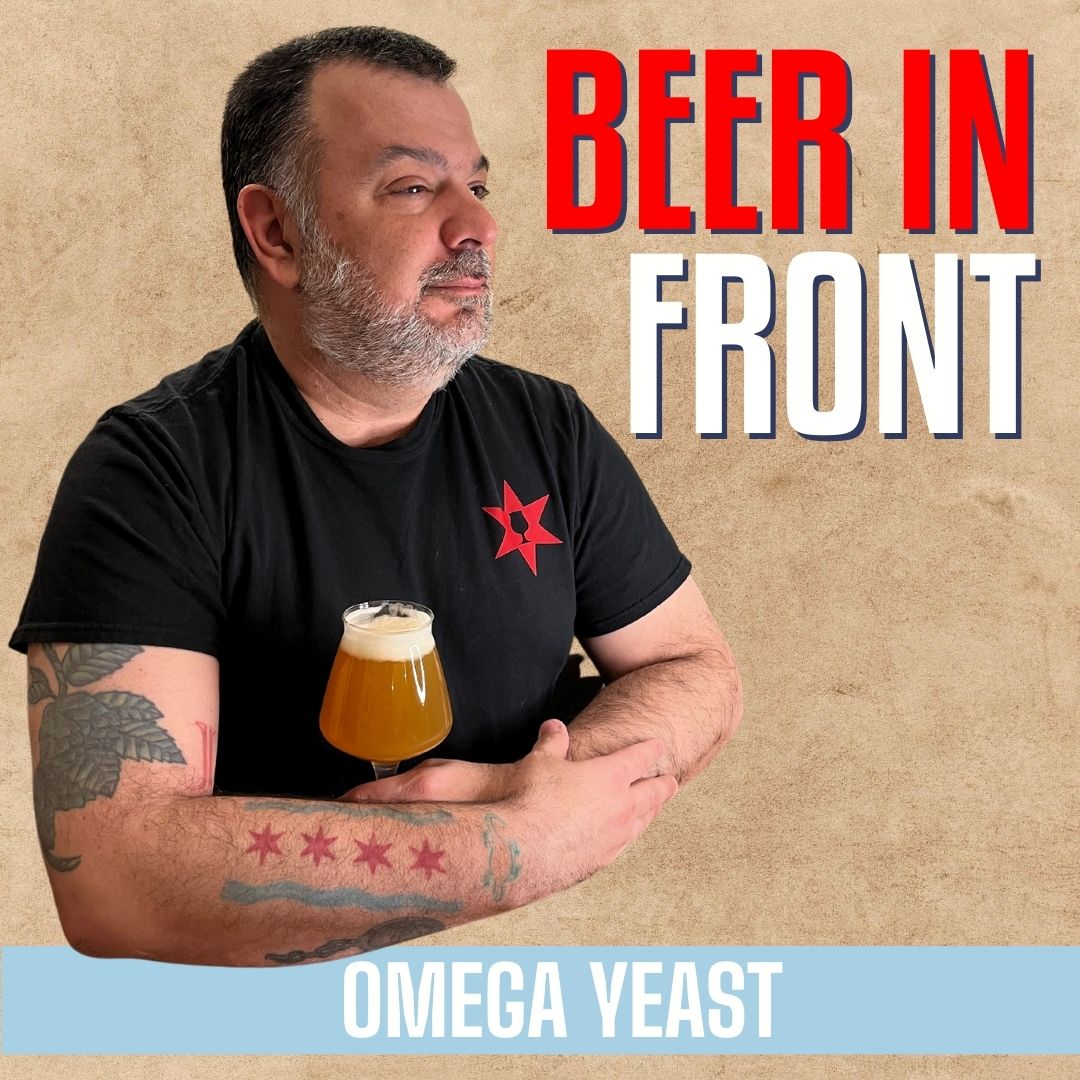 Awesome show this week! Talked with Lance over at Omega Yeast and we discussed the importance of yeast in Craft and Home Brewing. I also enjoyed a beer from a brewery that uses Omega Yeast and had Old Irving's Aglow. I also have news on a benefit for Twisted Hippo hosted by Eris and the Chicago Brewseum African Influence on American Craft Brewing! Omega Yeast Twisted Hippo Benefit Chicago Brewseum  
This week I'm going to discuss a great style of beer Porters! I'll have Deschutes Black Butte as the Beer In Front as well as some local ones. At the very end, I'll have the new Coke Starlight! Shoutout to Records Revisited Promo by 20TIMinutes
On the show this week, I'll discuss IPAs. I had one from Societe Brewing as the Beer In Front, I also had some solid Chicago ones and a Samuel Smith's from England.  Shoutout to Podcast 27 Leave a message on my PodInbox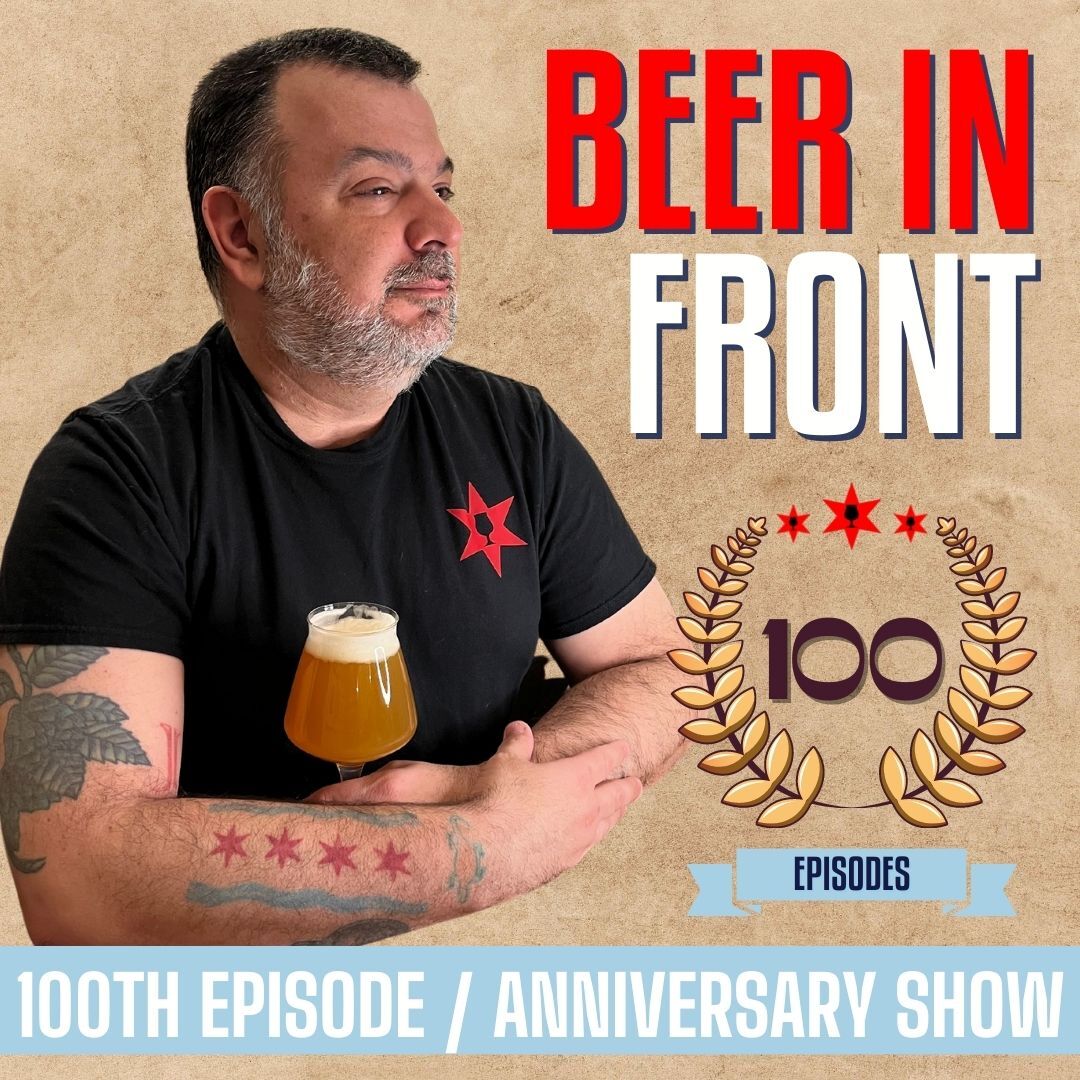 100th Episode/2 Year Anniversary of the Podcast! I'm going back to the beginning having Vienna Lagers this week! Beers from Samuel Adams, Dovetail, and Goldfinger. Twisted Hippo GoFundMe   Sponsored by Euvoia Promo code: WELLNESS for 15% off checkout at https://www.euvoiawellness.com/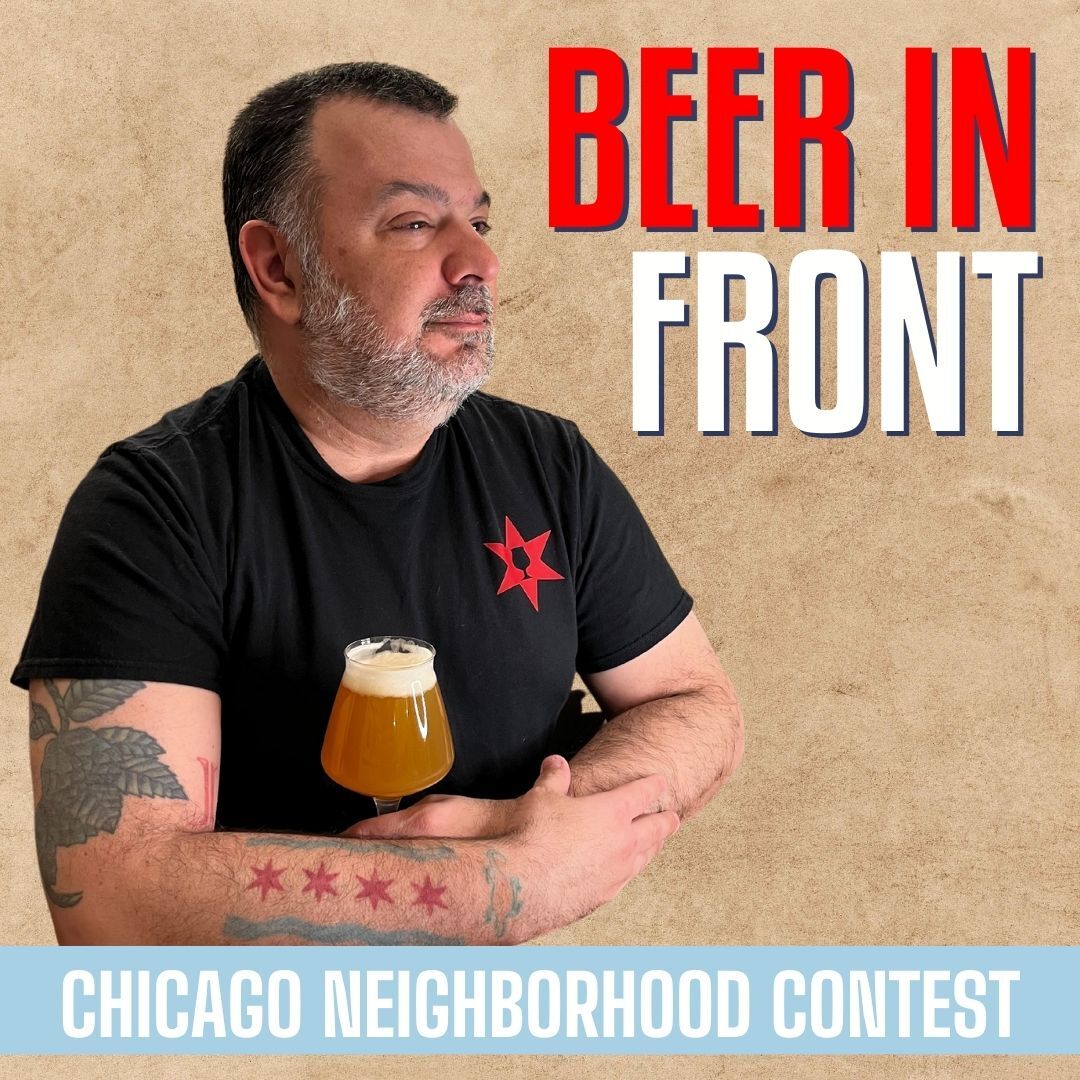 Great show this week! I talked with Artist Steve Shanabruch from Chicago Neighborhoods about his great series. There is also a contest to win a print and a discount code for any purchases! Beers this week from Old Irving, Tarantula Hill, and Burnt City plus the return of Jagoffs!  Chicago Neighborhoods Shoutouts to Records Revisited and Drunk Theory   
This week I tried 2 different Corona beers, the Extra and the Familiar as the Beer In Front. I also had some rock solid offerings from New Belgium, Casa Humilde, and Funkytown! Shoutout to Playlist Wars Beer In Front Discord    
Bell's Hopslam 2022
2022-01-2821:54
This week I'll have the terrific Bell's Hopslam 2022 as the Beer In Front. I'll also talk about beers from Off Color, Haymarket, and Dovetail! Aaron Rodgers is Otto from A Fish Called Wanda as well! Discord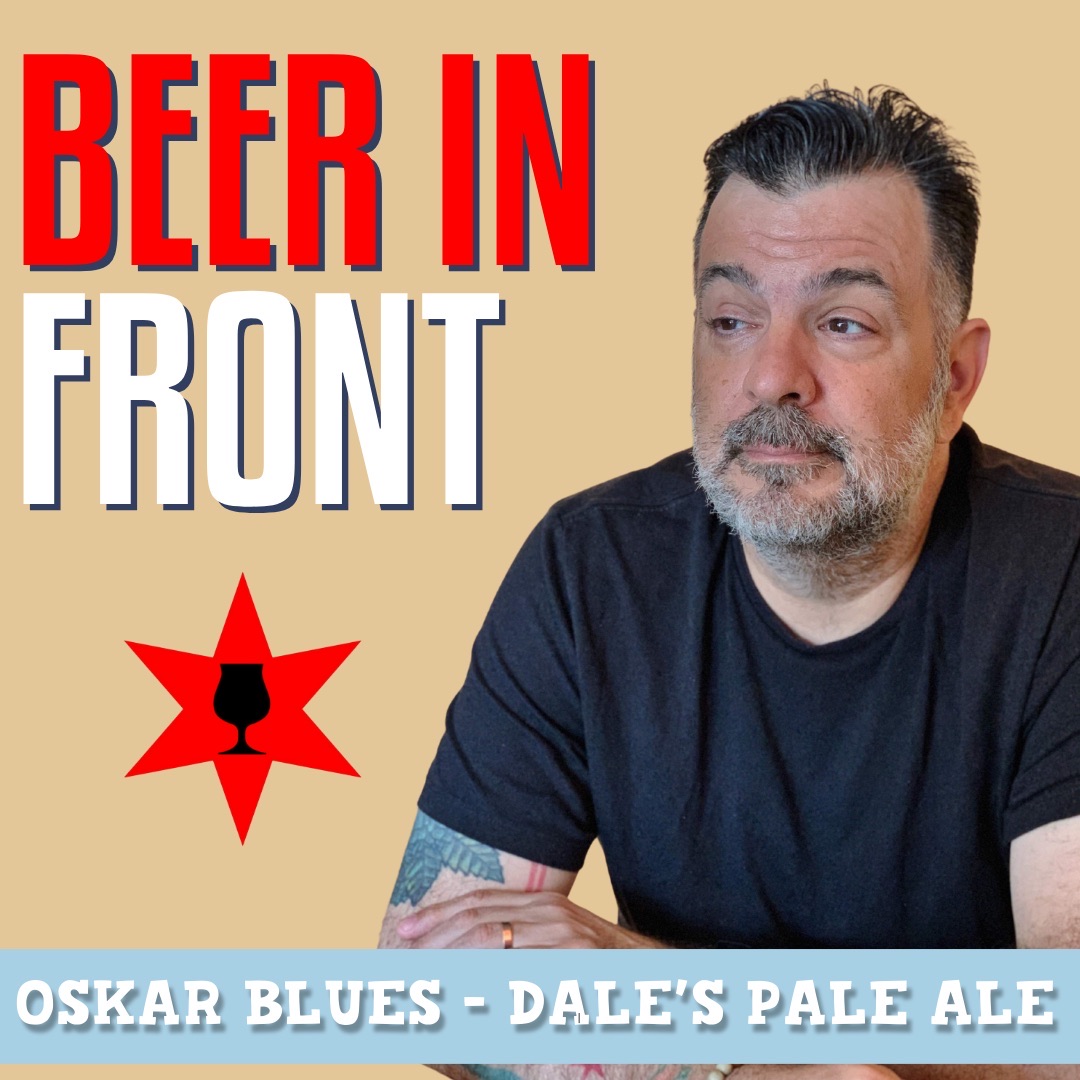 Dale's Pale Ale
2022-01-2019:01
This week I'll feature the classic Dale's Pale Ale as the Beer In Front. Plus there are women arrested for glitter and some guy lost 1.5 inches due to Covid? Beer In Front Discord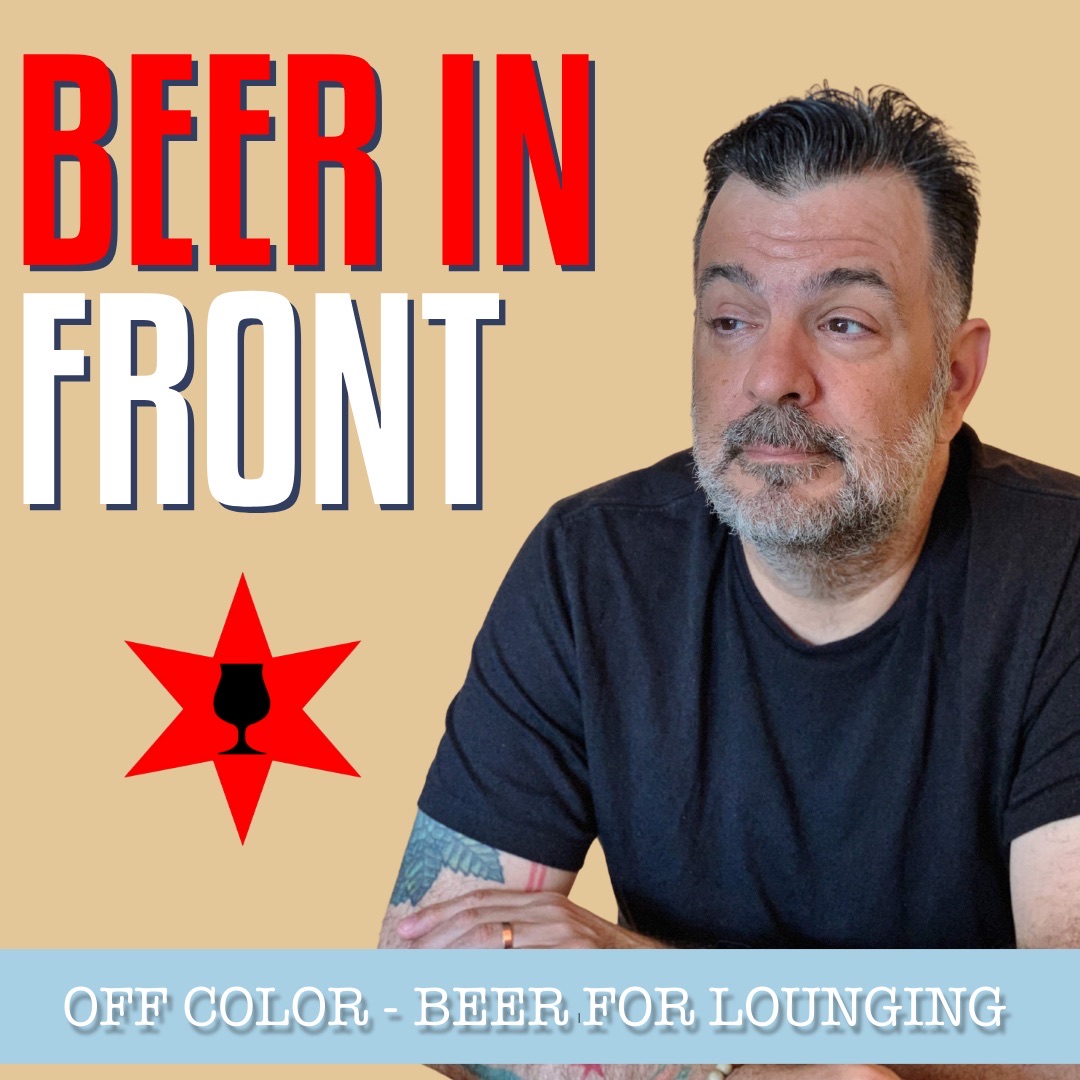 Beer For Lounging
2022-01-1328:28
Solid show this week where I have the wonderful Beer For Lounging from Off Color as the Beer In Front, I also had the Sugar Creek Pilsner from Dovetail and that was fantastic as well! There were plenty of Jagoffs this week and I'm fired up! Sponsored by: Pair.com Join Beer In Front on Discord!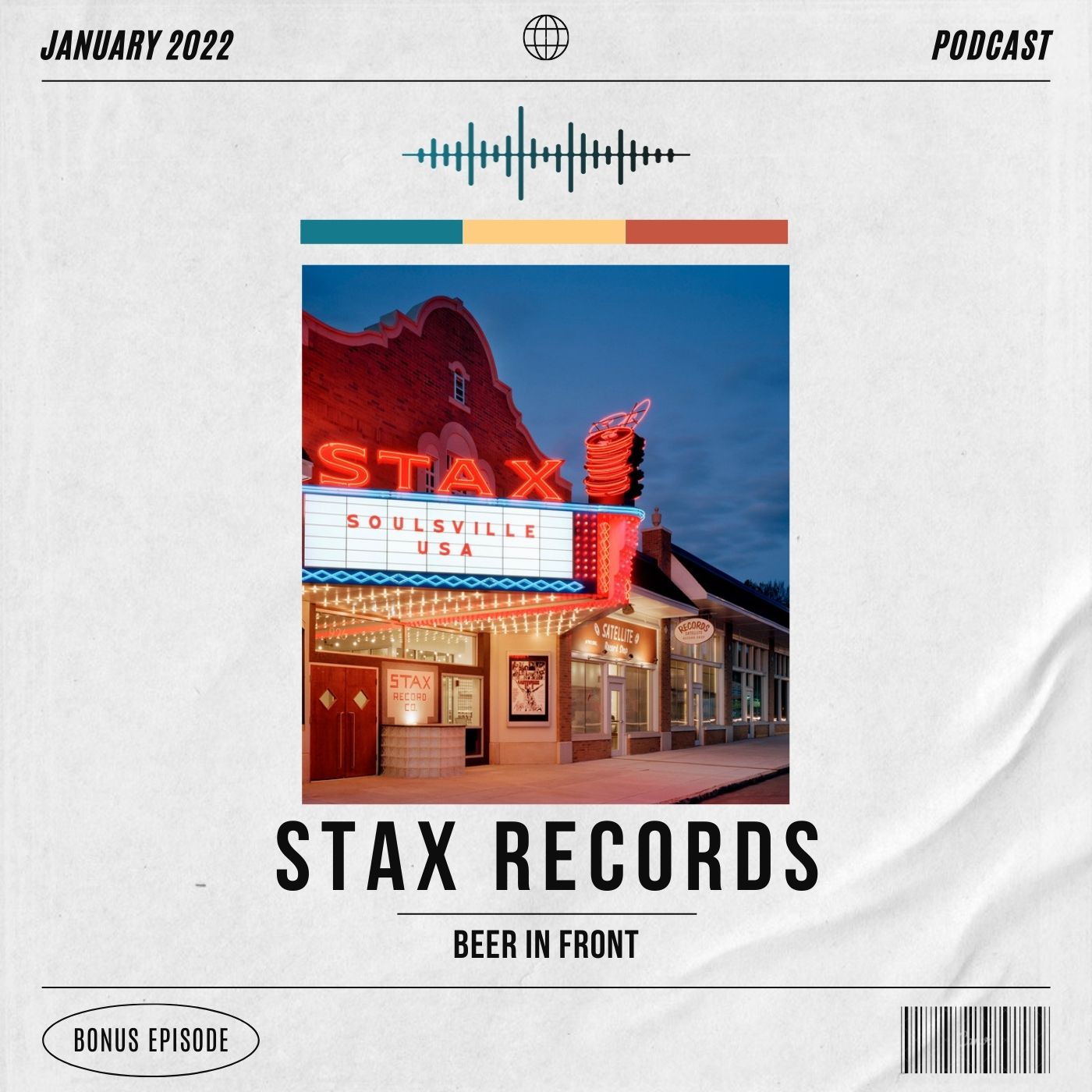 Stax Records
2022-01-0801:19:07
On this special edition, I'll talk Stax Records and its history with Emmy and Grammy Award winner Robert Gordon author of the terrific book Respect Yourself: Stax Records and the Soul Explosion. I'll talk about the label and also include a chat with my friend Grant Agbefe about his feelings on Otis Redding.  Sponsored by pair.com Robert Gordon Order Respect Yourself  
Still feeling the effects of Covid but had a fantastic beer from Austin Beerworks. Had some other beers from Austin and will discuss a few that helped me get better!  Austin Beerworks Flying Dog Tröegs Promo from The Last Comic Shop Podcast
Quick show this week, I'll have a wonderful beer called Okinawa Smoke from Nova Brewing in California. Plus, a surprise towards the end! 
Old Rasputin
2021-12-0927:17
This I'll feature the classic Old Rasputin as the Beer In Front plus there are a plethora of Jagoffs this week! 
United States