Discover
CBS This Morning
Claim Ownership
Author: CBS News Radio
Subscribed: 6,155
Played: 525,421
© 2020 CBS Broadcasting Inc. All Rights Reserved.
Description
Go beyond the weekday broadcast with the daily "CBS This Morning Podcast." Listen to in-depth and insightful conversations with newsmakers, authors, executives, celebrities and CBS News reporters. 
Subscribe to "CBS This Morning - News on the Go," for the all the news you need to know to start your day in less than 17 minutes.
As "Rent" celebrates its 25th anniversary, original cast member Idina Menzel joins CBS News' Vladimir Duthiers to discuss the Tony and Pulitzer Prize winning musical. At 25 years old, it was Menzel's first professional job. She recalls the blissful time she had with her cast-mates. Menzel thinks the show still appeals to audiences today because of the Rent's sense of love and community.
Actress Gina Torres joins CBS News correspondent Errol Barnett to discuss her new role in "9-1-1: Lone Star." She shares how she relates to her character Paramedic Captain Tommy Vega. Torres discusses the stress of balancing motherhood and her career, dealing with rejection and disappointment as an actor and increasing diversity on screen.
Outrage continues to grow as attacks against Asian Americans continue to increase. Benny Luo, the founder and CEO of Nextshark, an online news publication dedicated to Asian American news, joins CBS News senior White House correspondent Weija Jiang to discuss the disturbing trend. Luo explains why victims tend to stay silent and the need for more coverage in order to raise awareness. They also tackle the myth of the "model minority."
British Guyanese actress Golda Rosheuvel, who plays Queen Charlotte in Netflix's "Bridgerton," joins CBS News foreign correspondent Imtiaz Tyab to discuss how the period drama used color conscience casting to re-imagine 1800s England. She shares how facing prejudice early in her own career prompted her to say no to acting roles and why she is optimistic about the future. Rosheuvel says playing the historical character of Queen Charlotee is like "wearing pieces of art" and offers a few hints on what we can expect from season two of "Bridgerton."
A new book examines our nation's racist past by speaking directly to Black Americans whose deaths fueled calls for change. In "Long Time Coming: Reckoning with Race in America," author and Vanderbilt University professor Michael Eric Dyson writes letters to Emmett Till, Eric Garner, Breonna Taylor, Sandra Bland & other "black martyrs." He discusses the fight for racial and social justice with CBS News' chief justice and homeland security correspondent Jeff Pegues.
"CBS This Morning" co-host Anthony Mason talks to country artists Vince Gill, Maren Morris, Ryan Hurd and Rissi Palmer about whether the genre and the country industry is going through a reckoning from top to bottom. Plus, only on "CBS This Morning," Vince Gill plays a brand new, unreleased song he recently wrote about the ongoing fight against racism in America.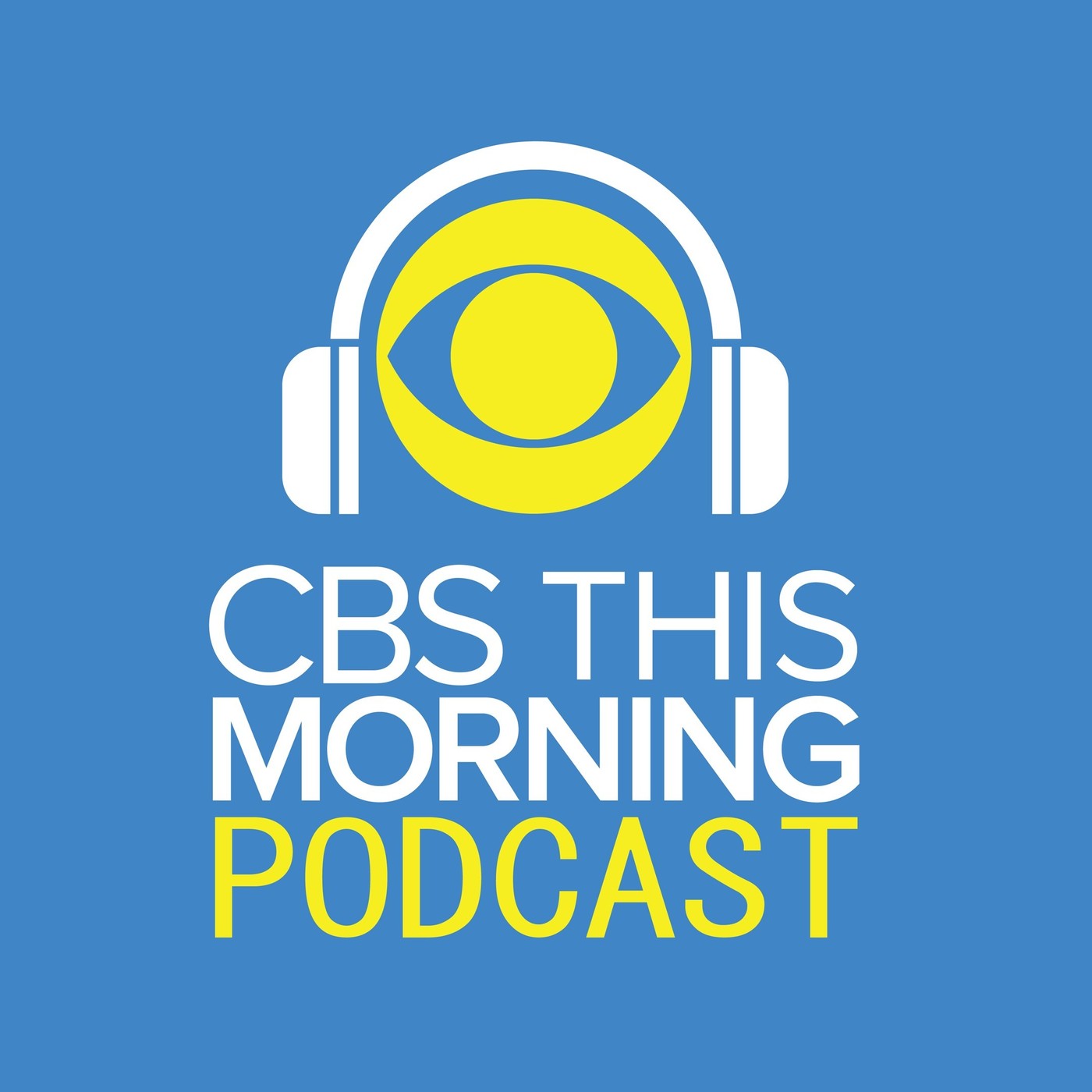 Climate reporter Kendra Pierre-Louis joins CBS News meteorologist and climate specialist Jeff Berardelli to discuss transitioning to a Greener economy, environmental justice and carbon off-sets. They discuss the impact President Joe Biden proposals to combat climate change may have, including returning to the Paris Climate Agreement and rejecting the Keystone Pipeline. Pierre-Louis, who is the author of "Green Washed: Why We Can't Buy Our Way to a Green Planet," explains why we need to prepare for climate migration and improve the country's infrastructure. Pierre-Louis can now be heard on the Gimlet podcast "How to Save the Planet."
Before Bubba Wallace, Bill Lester was the last driver to compete on a regular basis at the top levels of NASCAR – that was in the early 2000s. Lester tells CBS News' Jericka Duncan why he decided to pursue a career in racing in his late 30s after a successful career as an engineer at Hewlett Packard. Lester's new memoir is Winning in Reverse Defying the Odds and Achieving Dreams, which is published by Pegasus, an imprint of Simon and Schuster, a division of ViacomCBS.
Oscar winner Fisher Stevens discusses directing the new Apple TV + film "Palmer" with CBS News' Jamie Wax. He shares how they were able to shoot the film in just 25 days and why the relationship between Justin Timberlake and his young co-star was key. Stevens tells Wax why it was important to create the feeling of a theater company on set, similar to the dynamic on the set of HBO's hit series "Succession" - in which Stevens is currently stars in as a series regular. He also shares his reaction to the blockbuster success of "Tiger King," which he executive produced.
As we continue to mark Black History Month, the great-granddaughter of Ida B. Wells and author of "Ida B. the Queen: The Extraordinary Life and Legacy of Ida B. Wells" Michelle Duster joins CBS News' Adriana Diaz to discuss the life and legacy of the pioneering journalist and anti-lynching crusader.
Slice founder and CEO Ilir Sela joins CBS News' Jill Schlesinger to discuss how the mobile and online ordering and marketing platform serving local pizzerias across the country competes with bigger named competitors like Grubhub and DoorDash. Founded in 2010, Sela shares how he combined his tech background and his family's three-generations of pizza making. He also explains why pizzerias are seeing a surge in business during the coronavirus pandemic. Plus, hear how he got the founders of Seamless to invest in Slice by connecting via Twitter.
As the Tampa Bay Buccaneers and Kansas City Chiefs get ready to face off in Super Bowl LV, CBS Sport's Jim Nantz and Tony Romo join CBS This Morning's Gayle King, Anthony Mason and Tony Dokoupil to preview Sunday's game. Hear why Nantz says the match up between six-time Super Bowl winner Tom Brady and Patrick Mahomes, last year's Super Bowl winner, is a match for the ages. Although Brady is considered the underdog this year, Romo says Brady remains the the greatest quarterback of all time. Nantz and Romo also share how they are preparing for the Big Game on Sunday.
British actor, writer and producer Sacha Baron Cohen starred in two of the most critically-acclaimed films of the past year. He's now received three Golden Globe nominations for his role as political activist Abbie Hoffman in Netflix's "The Trial of the Chicago Seven," for reprising the role of Borat, and as a producer on "Borat Subsequent Moviefilm." He joined "CBS This Morning" co-host Anthony Mason to discuss why he was so determined and driven to make both a Borat sequel and star in Aaron Sorkin's "The Trial of the Chicago Seven."
The director of Netflix's "Disclosure," Sam Feder, joins CBS News' Jamie Wax to discuss the history of transgender representation on screen and the role it has played in society's perception of trans men and women.
Acts of anti-Semitism jumped nearly 124% from 2015 to 2019, according to the ADL. Nazi symbols appearing during the assault on the U.S. Capitol are just the latest example of anti-Semitic incidents. CBS News senior national correspondent Jim Axelrod spoke with the Anti-Defamation League's CEO Jonathan Greenblatt about the recent rise in hatred against Jews.
Moncef Slaoui, the scientific advisor for Operation Warp Speed, looks back at the last eight months of vaccine and therapeutic development to combat the novel coronavirus. Slaoui, the former head of GlaxoSmithKline's vaccines department, tells CBS News chief medical correspondent Dr. Jon LaPook why he's not satisfied with the vaccine rollout. He shares the successes of Operation Warp Speed and lessons learned along the way. Slaoui, who is stepping down from his post, discusses how he's ensuring there is a smooth transition with the Biden administration.
The 233-year old U.S. Constitution provides a 7,500 word blueprint for American life and governance. The inauguration process is detailed in the 20th Amendment. Impeachment is described in Article one, Sections 2 and 3. And the 2020 election results were certified by the states, and counted by Congress, in accordance with Article 2 and the 12th Amendment. CBS News constitutional law expert Jeffrey Rosen joins "CBS This Morning" co-host Tony Dokoupil to discuss how the constitution is used today.
In 2019, Dr. Jill Biden joined "CBS This Morning" co-host Gayle King to discuss her book, "Where the Light Enters: Building a Family, Discovering Myself." Now has the nation's' new First Lady, we revisit Dr. Biden's conversation with King. She shares the family discussion that led President Joe Biden to enter the presidential race, and why she had some hesitancy. First Lady Biden also tells King how she fell in love with Biden and why teaching is an essential part of her life.
Amanda Gorman became the youngest inaugural poet when she delivered her poem "The Hill We Climb" at President Joseph R. Biden Jr.'s inauguration. In 2018, Gorman joined CBS News correspondent Adriana Diaz to discuss her love of poetry and the power of the form. Gorman details for Diaz her technique for writing poetry and how Maya Angelou inspired her to overcome a speech impediment. Plus, why she intents to run for president in 2036. At the time, the twenty-year-old Harvard University junior had just been named National Youth Poet Laureate and had written a special Thanksgiving poem for the "CBS This Morning" broadcast.
As U.S. Senator Kamala Harris prepares to be sworn in as Vice President on January 20th, CBS News' Vladimir Duthiers discusses her life and career with biographer Dan Morain, author of "Kamala's Way: An American Life." Morain shares Harris' key inspirations that helped the Howard University graduate ascend from a prosecutor in Oakland, California to the first female, first Black and first South Asian-American Vice President of the United States.
United States