Discover
Calming Anxiety
Claim Ownership
Author: Martin Hewlett Hypnotherapy
Subscribed: 445
Played: 19,221
© Copyright Martin Hewlett Hypnotherapy
Description
A soft, caring selection of guided meditation and mindfulness sessions to help you unwind, relax and live a happier life. Letting go of stress, anxiety and panic attacks. With gentle background music, a soft, empathic voice, Martin guides you along a path towards taking back control of your life and well being.
So, if you are suffering from insomnia or a lack of confidence I aim to provide you with a way of letting go of the past and being more confident and happier in the future.
Take time out and learn to relax completely.
If you would like to listen to the show without adverts and also as a way of saying thanks to Me and the team for over 200 shows then join us at
https://calminganxietypodcast.supercast.tech
where we have all our regular shows plus extra content including longer sessions, more insomnia guides and monthly question and answers.
Why not join our community at the Calming Anxiety FaceBook Group? Share ideas, how you have changed through using the sessions or ideas for future shows.
https://www.facebook.com/groups/CalmingAnxiety/
Thank you, Martin Hewlett GQHP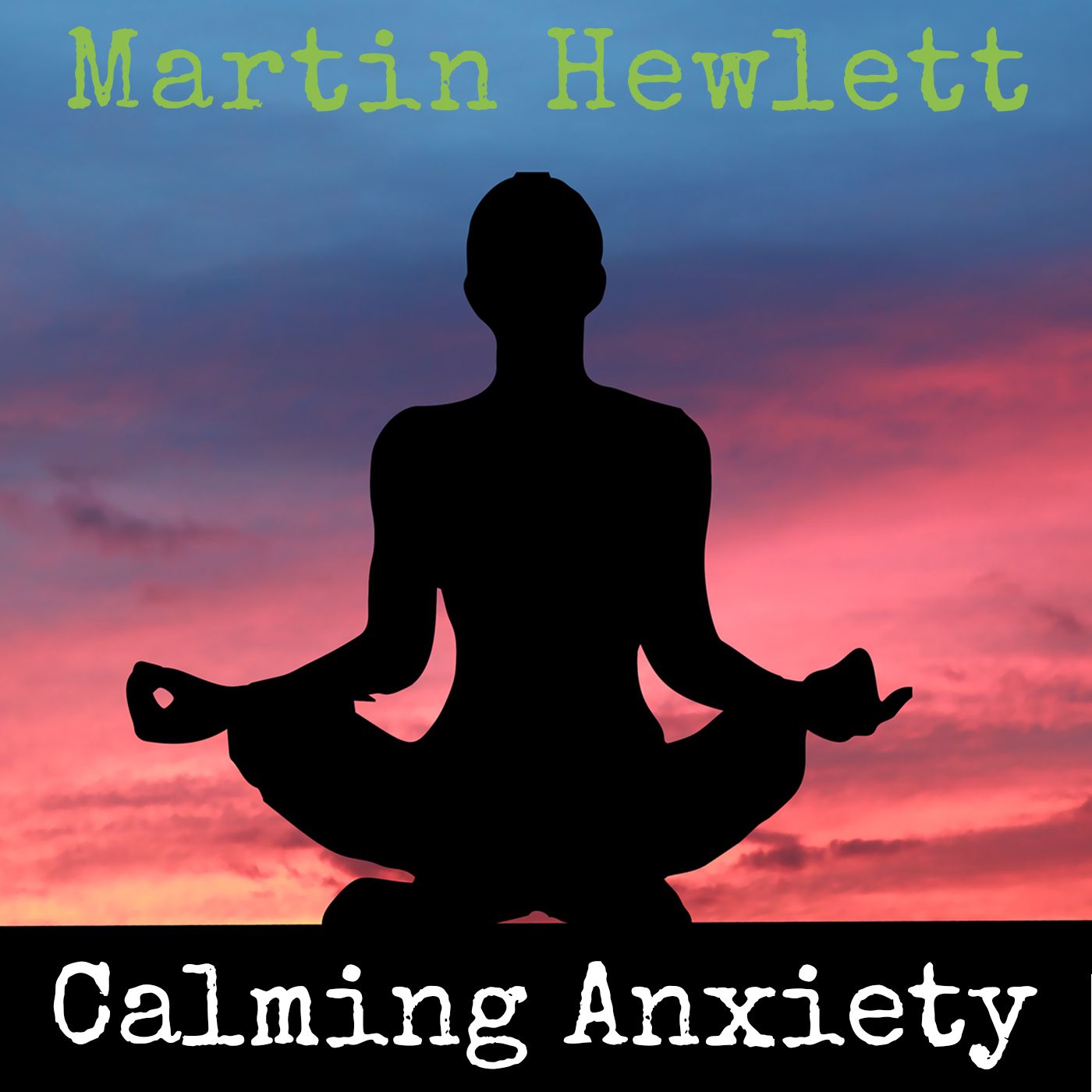 Hello and welcome to Martin Hewlett's Calming Anxiety.If you say something to yourself over and over, enough times, it can become your reality. Stop talking in negatives to yourself, start to talk positively and be who you always wanted to be.Try our "3 minute meditation" on our YouTube channel, a coffee break for the soul - https://youtu.be/Hwu6Iw5aEjAThis is our lovely new visual meditation guide, please do subscribe and like. (it would really help)https://www.youtube.com/watch?v=yMZpos7vRjg&t=56sLet Martin take you into a wonderful state of blissful calm.Join me on ClubHouse - @calminganxiety My chosen charity , just $1 will buy 1 treated anti malaria net. For helping to fight against malaria - https://www.againstmalaria.com/ If you have found benefit from my podcast I do have a "buy me a coffee" page which helps to fund the hosting costs and all the time. :) https://www.buymeacoffee.com/calminganxietyClick here to be first to download the forthcoming Calming Anxiety App - https://upbeat-knitter-1518.ck.page/2239e7aee4If you have an Alexa device at home its now as simple as "Alexa, play the Calming Anxiety Podcast" All your favourite shows (over 300) now even easier to access. Please do think about our members page, a place where we have all your regular shows but advert free and bonus content that I am adding to weekly.For only $5.00 !! (Crazy cheap) you also get bonus content, longer shows for insomnia, deeper relaxation shows and monthly "ask me anything".It would also really help as I can then write more for more people around the world. There is also huge discounts on our future courses. Please click here to join our fan page - https://calminganxietypodcast.supercast.tech/Listen to the show and then leave me a voice message here with your tips... - https://www.speakpipe.com/calminganxietyI am always open to requests and tips as I try to help as many people as possible . My email is calminganxiety@martinhewlett.co.ukIf you feel like you need more help but don't want to see a therapist in person then why not check out our online course - https://courses.martinhewlett.co.uk/courses/banishanxietyIf you have found benefit in any of our podcasts then it would really help if you could subscribe as well to our YouTube Channel - https://www.youtube.com/c/martinhewlett?sub_confirmation=1Finally, if you are ready to learn more about meditation and self hypnosis we have an eBook - Calming Anxiety - A New Way of Thinking. It comes with 5 guided sessions to listen to and shows you how to learn to relax deeply. https://www.martinhewlett.co.uk/resources/ Its free !!!For one on one Zoom hypnotherapy sessions to help with anxiety and insomnia to confidence and coping with bad habits email hypnotherapy@martinhewlett.co.ukand , for our range of T-shirts and hoodies. www.martinhewlett.co.uk/shopand finally, in everything you do, just be kind .All backing tracks composed my Chris Collins at www.indiemusicbox.com
Hello and welcome to Martin Hewlett's Calming Anxiety.Start to work on remembering what you have done right over the past few days rather than dwelling on negatives. Try our "3 minute meditation" on our YouTube channel, a coffee break for the soul - https://youtu.be/Hwu6Iw5aEjAThis is our lovely new visual meditation guide, please do subscribe and like. (it would really help)https://www.youtube.com/watch?v=yMZpos7vRjg&t=56sLet Martin take you into a wonderful state of blissful calm.Join me on ClubHouse - @calminganxiety My chosen charity , just $1 will buy 1 treated anti malaria net. For helping to fight against malaria - https://www.againstmalaria.com/ If you have found benefit from my podcast I do have a "buy me a coffee" page which helps to fund the hosting costs and all the time. :) https://www.buymeacoffee.com/calminganxietyClick here to be first to download the forthcoming Calming Anxiety App - https://upbeat-knitter-1518.ck.page/2239e7aee4If you have an Alexa device at home its now as simple as "Alexa, play the Calming Anxiety Podcast" All your favourite shows (over 300) now even easier to access. Please do think about our members page, a place where we have all your regular shows but advert free and bonus content that I am adding to weekly.For only $5.00 !! (Crazy cheap) you also get bonus content, longer shows for insomnia, deeper relaxation shows and monthly "ask me anything".It would also really help as I can then write more for more people around the world. There is also huge discounts on our future courses. Please click here to join our fan page - https://calminganxietypodcast.supercast.tech/Listen to the show and then leave me a voice message here with your tips... - https://www.speakpipe.com/calminganxietyI am always open to requests and tips as I try to help as many people as possible . My email is calminganxiety@martinhewlett.co.ukIf you feel like you need more help but don't want to see a therapist in person then why not check out our online course - https://courses.martinhewlett.co.uk/courses/banishanxietyIf you have found benefit in any of our podcasts then it would really help if you could subscribe as well to our YouTube Channel - https://www.youtube.com/c/martinhewlett?sub_confirmation=1Finally, if you are ready to learn more about meditation and self hypnosis we have an eBook - Calming Anxiety - A New Way of Thinking. It comes with 5 guided sessions to listen to and shows you how to learn to relax deeply. https://www.martinhewlett.co.uk/resources/ Its free !!!For one on one Zoom hypnotherapy sessions to help with anxiety and insomnia to confidence and coping with bad habits email hypnotherapy@martinhewlett.co.ukand , for our range of T-shirts and hoodies. www.martinhewlett.co.uk/shopand finally, in everything you do, just be kind .All backing tracks composed my Chris Collins at www.indiemusicbox.com
Hello and welcome to Martin Hewlett's Calming Anxiety.Taking responsibility for your own thoughts and actions is crucial to a happy and productive future. Commit to bettering yourself each and every day.Try our "3 minute meditation" on our YouTube channel, a coffee break for the soul - https://youtu.be/Hwu6Iw5aEjAThis is our lovely new visual meditation guide, please do subscribe and like. (it would really help)https://www.youtube.com/watch?v=yMZpos7vRjg&t=56sLet Martin take you into a wonderful state of blissful calm.Join me on ClubHouse - @calminganxiety My chosen charity , just $1 will buy 1 treated anti malaria net. For helping to fight against malaria - https://www.againstmalaria.com/ If you have found benefit from my podcast I do have a "buy me a coffee" page which helps to fund the hosting costs and all the time. :) https://www.buymeacoffee.com/calminganxietyClick here to be first to download the forthcoming Calming Anxiety App - https://upbeat-knitter-1518.ck.page/2239e7aee4If you have an Alexa device at home its now as simple as "Alexa, play the Calming Anxiety Podcast" All your favourite shows (over 300) now even easier to access. Please do think about our members page, a place where we have all your regular shows but advert free and bonus content that I am adding to weekly.For only $5.00 !! (Crazy cheap) you also get bonus content, longer shows for insomnia, deeper relaxation shows and monthly "ask me anything".It would also really help as I can then write more for more people around the world. There is also huge discounts on our future courses. Please click here to join our fan page - https://calminganxietypodcast.supercast.tech/Listen to the show and then leave me a voice message here with your tips... - https://www.speakpipe.com/calminganxietyI am always open to requests and tips as I try to help as many people as possible . My email is calminganxiety@martinhewlett.co.ukIf you feel like you need more help but don't want to see a therapist in person then why not check out our online course - https://courses.martinhewlett.co.uk/courses/banishanxietyIf you have found benefit in any of our podcasts then it would really help if you could subscribe as well to our YouTube Channel - https://www.youtube.com/c/martinhewlett?sub_confirmation=1Finally, if you are ready to learn more about meditation and self hypnosis we have an eBook - Calming Anxiety - A New Way of Thinking. It comes with 5 guided sessions to listen to and shows you how to learn to relax deeply. https://www.martinhewlett.co.uk/resources/ Its free !!!For one on one Zoom hypnotherapy sessions to help with anxiety and insomnia to confidence and coping with bad habits email hypnotherapy@martinhewlett.co.ukand , for our range of T-shirts and hoodies. www.martinhewlett.co.uk/shopand finally, in everything you do, just be kind .All backing tracks composed my Chris Collins at www.indiemusicbox.com
Hello and welcome to Martin Hewlett's Calming Anxiety.Today, its one of my "it does exactly what it says on the tin" days. (its an English joke). "Anxiety has no place in my thoughts" Try our "3 minute meditation" on our YouTube channel, a coffee break for the soul - https://youtu.be/Hwu6Iw5aEjAThis is our lovely new visual meditation guide, please do subscribe and like. (it would really help)https://www.youtube.com/watch?v=yMZpos7vRjg&t=56sLet Martin take you into a wonderful state of blissful calm.Join me on ClubHouse - @calminganxiety My chosen charity , just $1 will buy 1 treated anti malaria net. For helping to fight against malaria - https://www.againstmalaria.com/ If you have found benefit from my podcast I do have a "buy me a coffee" page which helps to fund the hosting costs and all the time. :) https://www.buymeacoffee.com/calminganxietyClick here to be first to download the forthcoming Calming Anxiety App - https://upbeat-knitter-1518.ck.page/2239e7aee4If you have an Alexa device at home its now as simple as "Alexa, play the Calming Anxiety Podcast" All your favourite shows (over 300) now even easier to access. Please do think about our members page, a place where we have all your regular shows but advert free and bonus content that I am adding to weekly.For only $5.00 !! (Crazy cheap) you also get bonus content, longer shows for insomnia, deeper relaxation shows and monthly "ask me anything".It would also really help as I can then write more for more people around the world. There is also huge discounts on our future courses. Please click here to join our fan page - https://calminganxietypodcast.supercast.tech/Listen to the show and then leave me a voice message here with your tips... - https://www.speakpipe.com/calminganxietyI am always open to requests and tips as I try to help as many people as possible . My email is calminganxiety@martinhewlett.co.ukIf you feel like you need more help but don't want to see a therapist in person then why not check out our online course - https://courses.martinhewlett.co.uk/courses/banishanxietyIf you have found benefit in any of our podcasts then it would really help if you could subscribe as well to our YouTube Channel - https://www.youtube.com/c/martinhewlett?sub_confirmation=1Finally, if you are ready to learn more about meditation and self hypnosis we have an eBook - Calming Anxiety - A New Way of Thinking. It comes with 5 guided sessions to listen to and shows you how to learn to relax deeply. https://www.martinhewlett.co.uk/resources/ Its free !!!For one on one Zoom hypnotherapy sessions to help with anxiety and insomnia to confidence and coping with bad habits email hypnotherapy@martinhewlett.co.ukand , for our range of T-shirts and hoodies. www.martinhewlett.co.uk/shopand finally, in everything you do, just be kind .All backing tracks composed my Chris Collins at www.indiemusicbox.com
Hello and welcome to Martin Hewlett's Calming Anxiety.I realised that part of healing is taking responsibility for your thoughts and very individual traits. Try our "3 minute meditation" on our YouTube channel, a coffee break for the soul - https://youtu.be/Hwu6Iw5aEjAThis is our lovely new visual meditation guide, please do subscribe and like. (it would really help)https://www.youtube.com/watch?v=yMZpos7vRjg&t=56sLet Martin take you into a wonderful state of blissful calm.Join me on ClubHouse - @calminganxiety My chosen charity , just $1 will buy 1 treated anti malaria net. For helping to fight against malaria - https://www.againstmalaria.com/ If you have found benefit from my podcast I do have a "buy me a coffee" page which helps to fund the hosting costs and all the time. :) https://www.buymeacoffee.com/calminganxietyClick here to be first to download the forthcoming Calming Anxiety App - https://upbeat-knitter-1518.ck.page/2239e7aee4If you have an Alexa device at home its now as simple as "Alexa, play the Calming Anxiety Podcast" All your favourite shows (over 300) now even easier to access. Please do think about our members page, a place where we have all your regular shows but advert free and bonus content that I am adding to weekly.For only $5.00 !! (Crazy cheap) you also get bonus content, longer shows for insomnia, deeper relaxation shows and monthly "ask me anything".It would also really help as I can then write more for more people around the world. There is also huge discounts on our future courses. Please click here to join our fan page - https://calminganxietypodcast.supercast.tech/Listen to the show and then leave me a voice message here with your tips... - https://www.speakpipe.com/calminganxietyI am always open to requests and tips as I try to help as many people as possible . My email is calminganxiety@martinhewlett.co.ukIf you feel like you need more help but don't want to see a therapist in person then why not check out our online course - https://courses.martinhewlett.co.uk/courses/banishanxietyIf you have found benefit in any of our podcasts then it would really help if you could subscribe as well to our YouTube Channel - https://www.youtube.com/c/martinhewlett?sub_confirmation=1Finally, if you are ready to learn more about meditation and self hypnosis we have an eBook - Calming Anxiety - A New Way of Thinking. It comes with 5 guided sessions to listen to and shows you how to learn to relax deeply. https://www.martinhewlett.co.uk/resources/ Its free !!!For one on one Zoom hypnotherapy sessions to help with anxiety and insomnia to confidence and coping with bad habits email hypnotherapy@martinhewlett.co.ukand , for our range of T-shirts and hoodies. www.martinhewlett.co.uk/shopand finally, in everything you do, just be kind .All backing tracks composed my Chris Collins at www.indiemusicbox.com
Hello and welcome to Martin Hewlett's Calming Anxiety.You really can change your day, your month, your life just by changing your thoughts and how you decide to live your life.Try our "3 minute meditation" on our YouTube channel, a coffee break for the soul - https://youtu.be/Hwu6Iw5aEjAThis is our lovely new visual meditation guide, please do subscribe and like. (it would really help)https://www.youtube.com/watch?v=yMZpos7vRjg&t=56sLet Martin take you into a wonderful state of blissful calm.Join me on ClubHouse - @calminganxiety My chosen charity , just $1 will buy 1 treated anti malaria net. For helping to fight against malaria - https://www.againstmalaria.com/ If you have found benefit from my podcast I do have a "buy me a coffee" page which helps to fund the hosting costs and all the time. :) https://www.buymeacoffee.com/calminganxietyClick here to be first to download the forthcoming Calming Anxiety App - https://upbeat-knitter-1518.ck.page/2239e7aee4If you have an Alexa device at home its now as simple as "Alexa, play the Calming Anxiety Podcast" All your favourite shows (over 300) now even easier to access. Please do think about our members page, a place where we have all your regular shows but advert free and bonus content that I am adding to weekly.For only $5.00 !! (Crazy cheap) you also get bonus content, longer shows for insomnia, deeper relaxation shows and monthly "ask me anything".It would also really help as I can then write more for more people around the world. There is also huge discounts on our future courses. Please click here to join our fan page - https://calminganxietypodcast.supercast.tech/Listen to the show and then leave me a voice message here with your tips... - https://www.speakpipe.com/calminganxietyI am always open to requests and tips as I try to help as many people as possible . My email is calminganxiety@martinhewlett.co.ukIf you feel like you need more help but don't want to see a therapist in person then why not check out our online course - https://courses.martinhewlett.co.uk/courses/banishanxietyIf you have found benefit in any of our podcasts then it would really help if you could subscribe as well to our YouTube Channel - https://www.youtube.com/c/martinhewlett?sub_confirmation=1Finally, if you are ready to learn more about meditation and self hypnosis we have an eBook - Calming Anxiety - A New Way of Thinking. It comes with 5 guided sessions to listen to and shows you how to learn to relax deeply. https://www.martinhewlett.co.uk/resources/ Its free !!!For one on one Zoom hypnotherapy sessions to help with anxiety and insomnia to confidence and coping with bad habits email hypnotherapy@martinhewlett.co.ukand , for our range of T-shirts and hoodies. www.martinhewlett.co.uk/shopand finally, in everything you do, just be kind .All backing tracks composed my Chris Collins at www.indiemusicbox.com
Hello and welcome to Martin Hewlett's Calming Anxiety.You really can change your day, your month, your life just by changing your thoughts and how you decide to live your life.Try our "3 minute meditation" on our YouTube channel, a coffee break for the soul - https://youtu.be/Hwu6Iw5aEjAThis is our lovely new visual meditation guide, please do subscribe and like. (it would really help)https://www.youtube.com/watch?v=yMZpos7vRjg&t=56sLet Martin take you into a wonderful state of blissful calm.Join me on ClubHouse - @calminganxiety My chosen charity , just $1 will buy 1 treated anti malaria net. For helping to fight against malaria - https://www.againstmalaria.com/ If you have found benefit from my podcast I do have a "buy me a coffee" page which helps to fund the hosting costs and all the time. :) https://www.buymeacoffee.com/calminganxietyClick here to be first to download the forthcoming Calming Anxiety App - https://upbeat-knitter-1518.ck.page/2239e7aee4If you have an Alexa device at home its now as simple as "Alexa, play the Calming Anxiety Podcast" All your favourite shows (over 300) now even easier to access. Please do think about our members page, a place where we have all your regular shows but advert free and bonus content that I am adding to weekly.For only $5.00 !! (Crazy cheap) you also get bonus content, longer shows for insomnia, deeper relaxation shows and monthly "ask me anything".It would also really help as I can then write more for more people around the world. There is also huge discounts on our future courses. Please click here to join our fan page - https://calminganxietypodcast.supercast.tech/Listen to the show and then leave me a voice message here with your tips... - https://www.speakpipe.com/calminganxietyI am always open to requests and tips as I try to help as many people as possible . My email is calminganxiety@martinhewlett.co.ukIf you feel like you need more help but don't want to see a therapist in person then why not check out our online course - https://courses.martinhewlett.co.uk/courses/banishanxietyIf you have found benefit in any of our podcasts then it would really help if you could subscribe as well to our YouTube Channel - https://www.youtube.com/c/martinhewlett?sub_confirmation=1Finally, if you are ready to learn more about meditation and self hypnosis we have an eBook - Calming Anxiety - A New Way of Thinking. It comes with 5 guided sessions to listen to and shows you how to learn to relax deeply. https://www.martinhewlett.co.uk/resources/ Its free !!!For one on one Zoom hypnotherapy sessions to help with anxiety and insomnia to confidence and coping with bad habits email hypnotherapy@martinhewlett.co.ukand , for our range of T-shirts and hoodies. www.martinhewlett.co.uk/shopand finally, in everything you do, just be kind .All backing tracks composed my Chris Collins at www.indiemusicbox.com
Hello and welcome to Martin Hewlett's Calming Anxiety.Today it is time to commit to changing to a positive way of seeing life and the World around you. This is a frank chat direct from me to you. Try our "3 minute meditation" on our YouTube channel, a coffee break for the soul - https://youtu.be/Hwu6Iw5aEjAThis is our lovely new visual meditation guide, please do subscribe and like. (it would really help)https://www.youtube.com/watch?v=yMZpos7vRjg&t=56sLet Martin take you into a wonderful state of blissful calm.Join me on ClubHouse - @calminganxiety My chosen charity , just $1 will buy 1 treated anti malaria net. For helping to fight against malaria - https://www.againstmalaria.com/ If you have found benefit from my podcast I do have a "buy me a coffee" page which helps to fund the hosting costs and all the time. :) https://www.buymeacoffee.com/calminganxietyClick here to be first to download the forthcoming Calming Anxiety App - https://upbeat-knitter-1518.ck.page/2239e7aee4If you have an Alexa device at home its now as simple as "Alexa, play the Calming Anxiety Podcast" All your favourite shows (over 300) now even easier to access. Please do think about our members page, a place where we have all your regular shows but advert free and bonus content that I am adding to weekly.For only $5.00 !! (Crazy cheap) you also get bonus content, longer shows for insomnia, deeper relaxation shows and monthly "ask me anything".It would also really help as I can then write more for more people around the world. There is also huge discounts on our future courses. Please click here to join our fan page - https://calminganxietypodcast.supercast.tech/Listen to the show and then leave me a voice message here with your tips... - https://www.speakpipe.com/calminganxietyI am always open to requests and tips as I try to help as many people as possible . My email is calminganxiety@martinhewlett.co.ukIf you feel like you need more help but don't want to see a therapist in person then why not check out our online course - https://courses.martinhewlett.co.uk/courses/banishanxietyIf you have found benefit in any of our podcasts then it would really help if you could subscribe as well to our YouTube Channel - https://www.youtube.com/c/martinhewlett?sub_confirmation=1Finally, if you are ready to learn more about meditation and self hypnosis we have an eBook - Calming Anxiety - A New Way of Thinking. It comes with 5 guided sessions to listen to and shows you how to learn to relax deeply. https://www.martinhewlett.co.uk/resources/ Its free !!!For one on one Zoom hypnotherapy sessions to help with anxiety and insomnia to confidence and coping with bad habits email hypnotherapy@martinhewlett.co.ukand , for our range of T-shirts and hoodies. www.martinhewlett.co.uk/shopand finally, in everything you do, just be kind .All backing tracks composed my Chris Collins at www.indiemusicbox.com
Hello and welcome to Martin Hewlett's Calming Anxiety."I allow myself to heal inside and out" Your mind is so much more capable that you realise at the moment. With positive thinking you can change your health in so many ways. You just need to start. Try our "3 minute meditation" on our YouTube channel, a coffee break for the soul - https://youtu.be/Hwu6Iw5aEjAThis is our lovely new visual meditation guide, please do subscribe and like. (it would really help)https://www.youtube.com/watch?v=yMZpos7vRjg&t=56sLet Martin take you into a wonderful state of blissful calm.Join me on ClubHouse - @calminganxiety My chosen charity , just $1 will buy 1 treated anti malaria net. For helping to fight against malaria - https://www.againstmalaria.com/ If you have found benefit from my podcast I do have a "buy me a coffee" page which helps to fund the hosting costs and all the time. :) https://www.buymeacoffee.com/calminganxietyClick here to be first to download the forthcoming Calming Anxiety App - https://upbeat-knitter-1518.ck.page/2239e7aee4If you have an Alexa device at home its now as simple as "Alexa, play the Calming Anxiety Podcast" All your favourite shows (over 300) now even easier to access. Please do think about our members page, a place where we have all your regular shows but advert free and bonus content that I am adding to weekly.For only $5.00 !! (Crazy cheap) you also get bonus content, longer shows for insomnia, deeper relaxation shows and monthly "ask me anything".It would also really help as I can then write more for more people around the world. There is also huge discounts on our future courses. Please click here to join our fan page - https://calminganxietypodcast.supercast.tech/Listen to the show and then leave me a voice message here with your tips... - https://www.speakpipe.com/calminganxietyI am always open to requests and tips as I try to help as many people as possible . My email is calminganxiety@martinhewlett.co.ukIf you feel like you need more help but don't want to see a therapist in person then why not check out our online course - https://courses.martinhewlett.co.uk/courses/banishanxietyIf you have found benefit in any of our podcasts then it would really help if you could subscribe as well to our YouTube Channel - https://www.youtube.com/c/martinhewlett?sub_confirmation=1Finally, if you are ready to learn more about meditation and self hypnosis we have an eBook - Calming Anxiety - A New Way of Thinking. It comes with 5 guided sessions to listen to and shows you how to learn to relax deeply. https://www.martinhewlett.co.uk/resources/ Its free !!!For one on one Zoom hypnotherapy sessions to help with anxiety and insomnia to confidence and coping with bad habits email hypnotherapy@martinhewlett.co.ukand , for our range of T-shirts and hoodies. www.martinhewlett.co.uk/shopand finally, in everything you do, just be kind .All backing tracks composed my Chris Collins at www.indiemusicbox.com
Hello and welcome to Martin Hewlett's Calming Anxiety.When you learn to value yourself, your thoughts and opinions, you can make changes that once were thought impossible. Take back control over how you see yourself and live the life you always wanted.Try our "3 minute meditation" on our YouTube channel, a coffee break for the soul - https://youtu.be/Hwu6Iw5aEjAThis is our lovely new visual meditation guide, please do subscribe and like. (it would really help)https://www.youtube.com/watch?v=yMZpos7vRjg&t=56sLet Martin take you into a wonderful state of blissful calm.Join me on ClubHouse - @calminganxiety My chosen charity , just $1 will buy 1 treated anti malaria net. For helping to fight against malaria - https://www.againstmalaria.com/ If you have found benefit from my podcast I do have a "buy me a coffee" page which helps to fund the hosting costs and all the time. :) https://www.buymeacoffee.com/calminganxietyClick here to be first to download the forthcoming Calming Anxiety App - https://upbeat-knitter-1518.ck.page/2239e7aee4If you have an Alexa device at home its now as simple as "Alexa, play the Calming Anxiety Podcast" All your favourite shows (over 300) now even easier to access. Please do think about our members page, a place where we have all your regular shows but advert free and bonus content that I am adding to weekly.For only $5.00 !! (Crazy cheap) you also get bonus content, longer shows for insomnia, deeper relaxation shows and monthly "ask me anything".It would also really help as I can then write more for more people around the world. There is also huge discounts on our future courses. Please click here to join our fan page - https://calminganxietypodcast.supercast.tech/Listen to the show and then leave me a voice message here with your tips... - https://www.speakpipe.com/calminganxietyI am always open to requests and tips as I try to help as many people as possible . My email is calminganxiety@martinhewlett.co.ukIf you feel like you need more help but don't want to see a therapist in person then why not check out our online course - https://courses.martinhewlett.co.uk/courses/banishanxietyIf you have found benefit in any of our podcasts then it would really help if you could subscribe as well to our YouTube Channel - https://www.youtube.com/c/martinhewlett?sub_confirmation=1Finally, if you are ready to learn more about meditation and self hypnosis we have an eBook - Calming Anxiety - A New Way of Thinking. It comes with 5 guided sessions to listen to and shows you how to learn to relax deeply. https://www.martinhewlett.co.uk/resources/ Its free !!!For one on one Zoom hypnotherapy sessions to help with anxiety and insomnia to confidence and coping with bad habits email hypnotherapy@martinhewlett.co.ukand , for our range of T-shirts and hoodies. www.martinhewlett.co.uk/shopand finally, in everything you do, just be kind .All backing tracks composed my Chris Collins at www.indiemusicbox.com
Hello and welcome to Martin Hewlett's Calming Anxiety.I am at peace - Simply, to the point and super effective. Let "Calming" be a way of life for you too. It can truly set you free.Yesterday was a special in honour of a dear friend who this weekend has had an awful accident, life changing and very challenging for her and her family. In the link below is a Just Giving page set up by her Doctor to help with her care and rehabilitation. Any donation, no matter how small will help. Thank you. https://gofund.me/41ac50d4Try our "3 minute meditation" on our YouTube channel, a coffee break for the soul - https://youtu.be/Hwu6Iw5aEjAThis is our lovely new visual meditation guide, please do subscribe and like. (it would really help)https://www.youtube.com/watch?v=yMZpos7vRjg&t=56sLet Martin take you into a wonderful state of blissful calm.Join me on ClubHouse - @calminganxiety My chosen charity , just $1 will buy 1 treated anti malaria net. For helping to fight against malaria - https://www.againstmalaria.com/ If you have found benefit from my podcast I do have a "buy me a coffee" page which helps to fund the hosting costs and all the time. :) https://www.buymeacoffee.com/calminganxietyClick here to be first to download the forthcoming Calming Anxiety App - https://upbeat-knitter-1518.ck.page/2239e7aee4If you have an Alexa device at home its now as simple as "Alexa, play the Calming Anxiety Podcast" All your favourite shows (over 300) now even easier to access. Please do think about our members page, a place where we have all your regular shows but advert free and bonus content that I am adding to weekly.For only $5.00 !! (Crazy cheap) you also get bonus content, longer shows for insomnia, deeper relaxation shows and monthly "ask me anything".It would also really help as I can then write more for more people around the world. There is also huge discounts on our future courses. Please click here to join our fan page - https://calminganxietypodcast.supercast.tech/Listen to the show and then leave me a voice message here with your tips... - https://www.speakpipe.com/calminganxietyI am always open to requests and tips as I try to help as many people as possible . My email is calminganxiety@martinhewlett.co.ukIf you feel like you need more help but don't want to see a therapist in person then why not check out our online course - https://courses.martinhewlett.co.uk/courses/banishanxietyIf you have found benefit in any of our podcasts then it would really help if you could subscribe as well to our YouTube Channel - https://www.youtube.com/c/martinhewlett?sub_confirmation=1Finally, if you are ready to learn more about meditation and self hypnosis we have an eBook - Calming Anxiety - A New Way of Thinking. It comes with 5 guided sessions to listen to and shows you how to learn to relax deeply. https://www.martinhewlett.co.uk/resources/ Its free !!!For one on one Zoom hypnotherapy sessions to help with anxiety and insomnia to confidence and coping with bad habits email hypnotherapy@martinhewlett.co.ukand , for our range of T-shirts and hoodies. www.martinhewlett.co.uk/shopand finally, in everything you do, just be kind .All backing tracks composed my Chris Collins at www.indiemusicbox.com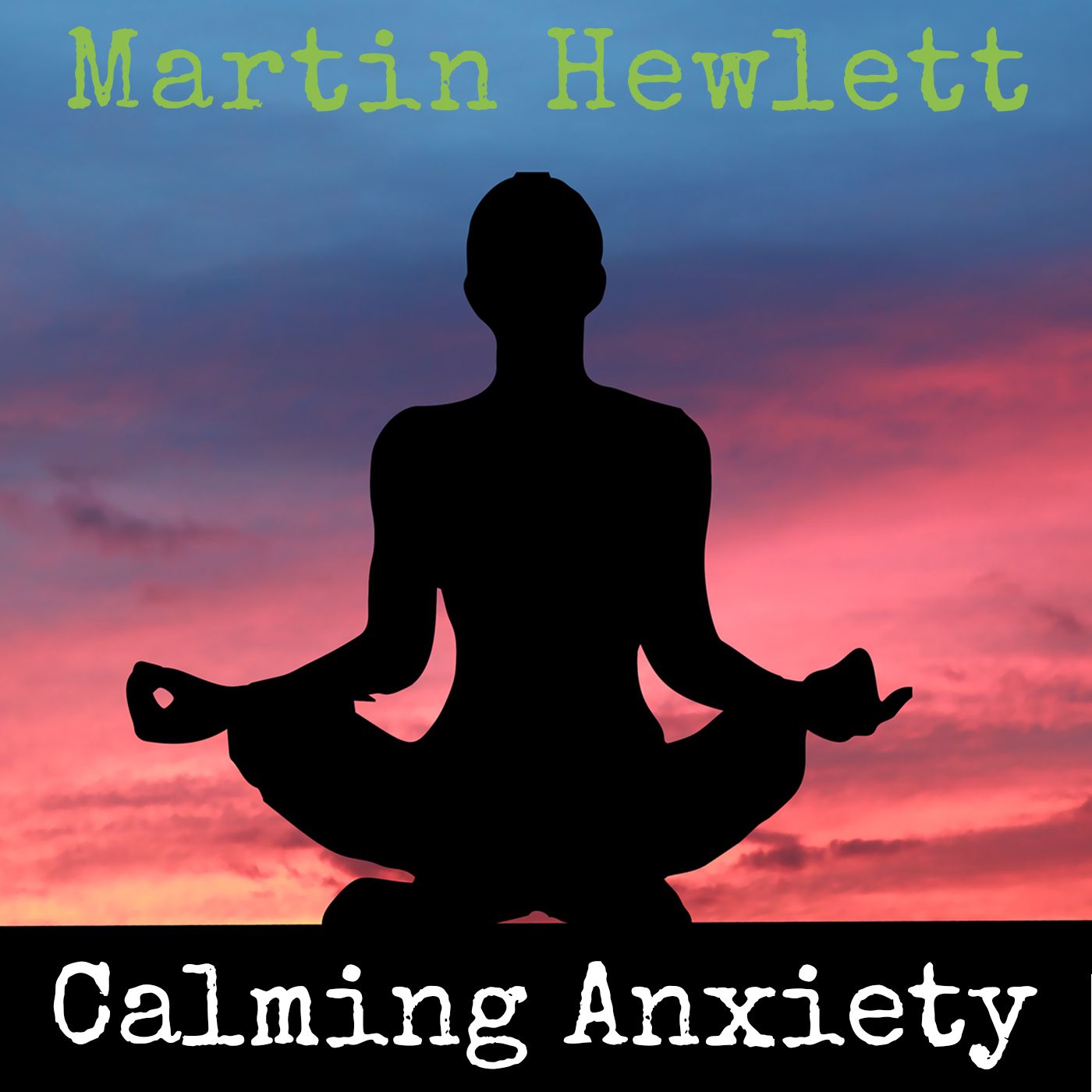 Hello and welcome to Martin Hewlett's Calming Anxiety.Control your fear with relaxed breathing and positive thinking - it really is that easy, its natural and you can use this when and where ever you need that little bit of help.Yesterday was a special in honour of a dear friend who this weekend has had an awful accident, life changing and very challenging for her and her family. In the link below is a Just Giving page set up by her Doctor to help with her care and rehabilitation. Any donation, no matter how small will help. Thank you. https://gofund.me/41ac50d4Try our "3 minute meditation" on our YouTube channel, a coffee break for the soul - https://youtu.be/Hwu6Iw5aEjAThis is our lovely new visual meditation guide, please do subscribe and like. (it would really help)https://www.youtube.com/watch?v=yMZpos7vRjg&t=56sLet Martin take you into a wonderful state of blissful calm.Join me on ClubHouse - @calminganxiety My chosen charity , just $1 will buy 1 treated anti malaria net. For helping to fight against malaria - https://www.againstmalaria.com/ If you have found benefit from my podcast I do have a "buy me a coffee" page which helps to fund the hosting costs and all the time. :) https://www.buymeacoffee.com/calminganxietyClick here to be first to download the forthcoming Calming Anxiety App - https://upbeat-knitter-1518.ck.page/2239e7aee4If you have an Alexa device at home its now as simple as "Alexa, play the Calming Anxiety Podcast" All your favourite shows (over 300) now even easier to access. Please do think about our members page, a place where we have all your regular shows but advert free and bonus content that I am adding to weekly.For only $5.00 !! (Crazy cheap) you also get bonus content, longer shows for insomnia, deeper relaxation shows and monthly "ask me anything".It would also really help as I can then write more for more people around the world. There is also huge discounts on our future courses. Please click here to join our fan page - https://calminganxietypodcast.supercast.tech/Listen to the show and then leave me a voice message here with your tips... - https://www.speakpipe.com/calminganxietyI am always open to requests and tips as I try to help as many people as possible . My email is calminganxiety@martinhewlett.co.ukIf you feel like you need more help but don't want to see a therapist in person then why not check out our online course - https://courses.martinhewlett.co.uk/courses/banishanxietyIf you have found benefit in any of our podcasts then it would really help if you could subscribe as well to our YouTube Channel - https://www.youtube.com/c/martinhewlett?sub_confirmation=1Finally, if you are ready to learn more about meditation and self hypnosis we have an eBook - Calming Anxiety - A New Way of Thinking. It comes with 5 guided sessions to listen to and shows you how to learn to relax deeply. https://www.martinhewlett.co.uk/resources/ Its free !!!For one on one Zoom hypnotherapy sessions to help with anxiety and insomnia to confidence and coping with bad habits email hypnotherapy@martinhewlett.co.ukand , for our range of T-shirts and hoodies. www.martinhewlett.co.uk/shopand finally, in everything you do, just be kind .All backing tracks composed my Chris Collins at www.indiemusicbox.com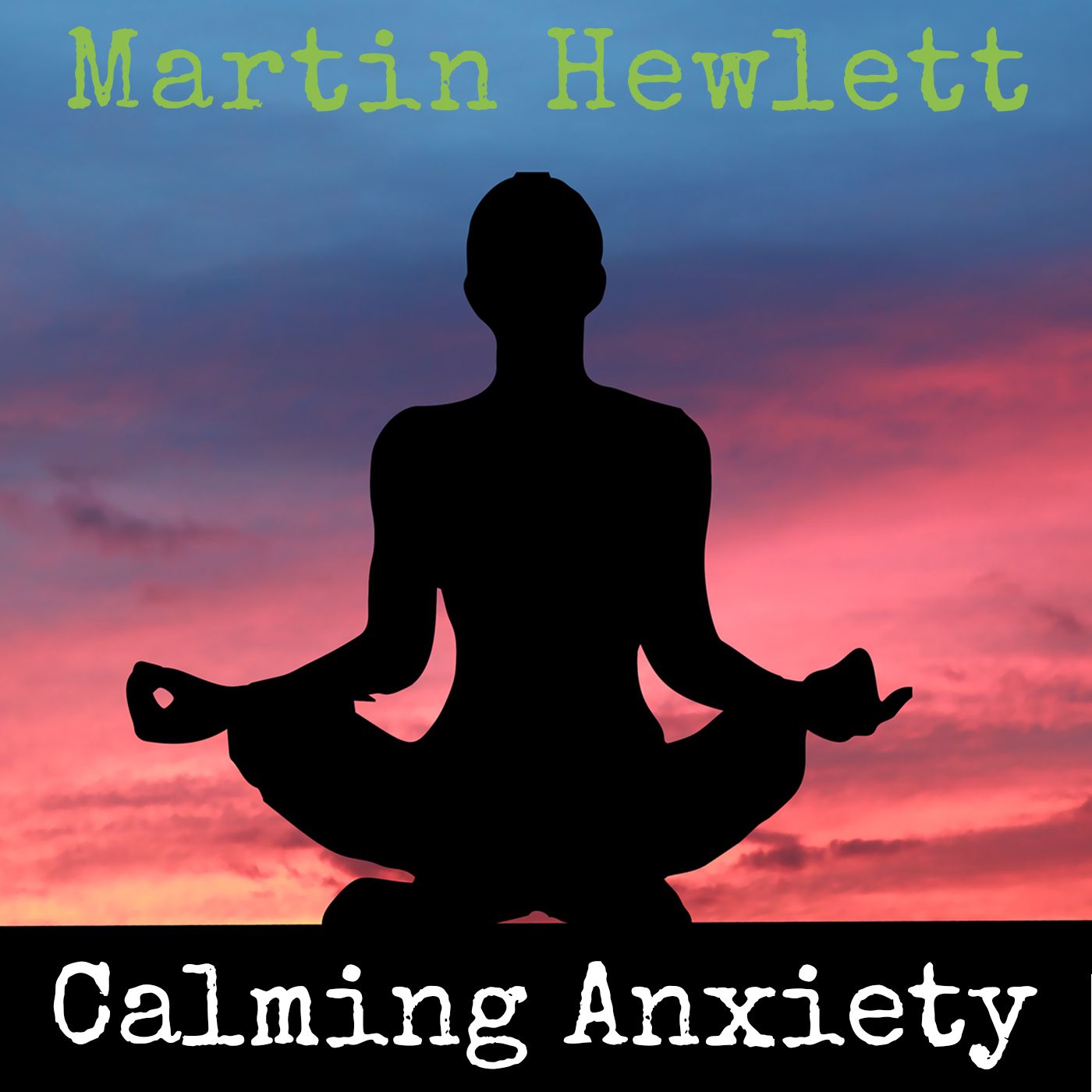 Hello and welcome to Martin Hewlett's Calming Anxiety.Your Positive Future - Take time out for a heart to heart chat in your mind about how amazing you really are.Yesterday was a special in honour of a dear friend who this weekend has had an awful accident, life changing and very challenging for her and her family. In the link below is a Just Giving page set up by her Doctor to help with her care and rehabilitation. Any donation, no matter how small will help. Thank you. https://gofund.me/41ac50d4Try our "3 minute meditation" on our YouTube channel, a coffee break for the soul - https://youtu.be/Hwu6Iw5aEjAThis is our lovely new visual meditation guide, please do subscribe and like. (it would really help)https://www.youtube.com/watch?v=yMZpos7vRjg&t=56sLet Martin take you into a wonderful state of blissful calm.Join me on ClubHouse - @calminganxiety My chosen charity , just $1 will buy 1 treated anti malaria net. For helping to fight against malaria - https://www.againstmalaria.com/ If you have found benefit from my podcast I do have a "buy me a coffee" page which helps to fund the hosting costs and all the time. :) https://www.buymeacoffee.com/calminganxietyClick here to be first to download the forthcoming Calming Anxiety App - https://upbeat-knitter-1518.ck.page/2239e7aee4If you have an Alexa device at home its now as simple as "Alexa, play the Calming Anxiety Podcast" All your favourite shows (over 300) now even easier to access. Please do think about our members page, a place where we have all your regular shows but advert free and bonus content that I am adding to weekly.For only $5.00 !! (Crazy cheap) you also get bonus content, longer shows for insomnia, deeper relaxation shows and monthly "ask me anything".It would also really help as I can then write more for more people around the world. There is also huge discounts on our future courses. Please click here to join our fan page - https://calminganxietypodcast.supercast.tech/Listen to the show and then leave me a voice message here with your tips... - https://www.speakpipe.com/calminganxietyI am always open to requests and tips as I try to help as many people as possible . My email is calminganxiety@martinhewlett.co.ukIf you feel like you need more help but don't want to see a therapist in person then why not check out our online course - https://courses.martinhewlett.co.uk/courses/banishanxietyIf you have found benefit in any of our podcasts then it would really help if you could subscribe as well to our YouTube Channel - https://www.youtube.com/c/martinhewlett?sub_confirmation=1Finally, if you are ready to learn more about meditation and self hypnosis we have an eBook - Calming Anxiety - A New Way of Thinking. It comes with 5 guided sessions to listen to and shows you how to learn to relax deeply. https://www.martinhewlett.co.uk/resources/ Its free !!!For one on one Zoom hypnotherapy sessions to help with anxiety and insomnia to confidence and coping with bad habits email hypnotherapy@martinhewlett.co.ukand , for our range of T-shirts and hoodies. www.martinhewlett.co.uk/shopand finally, in everything you do, just be kind .All backing tracks composed my Chris Collins at www.indiemusicbox.com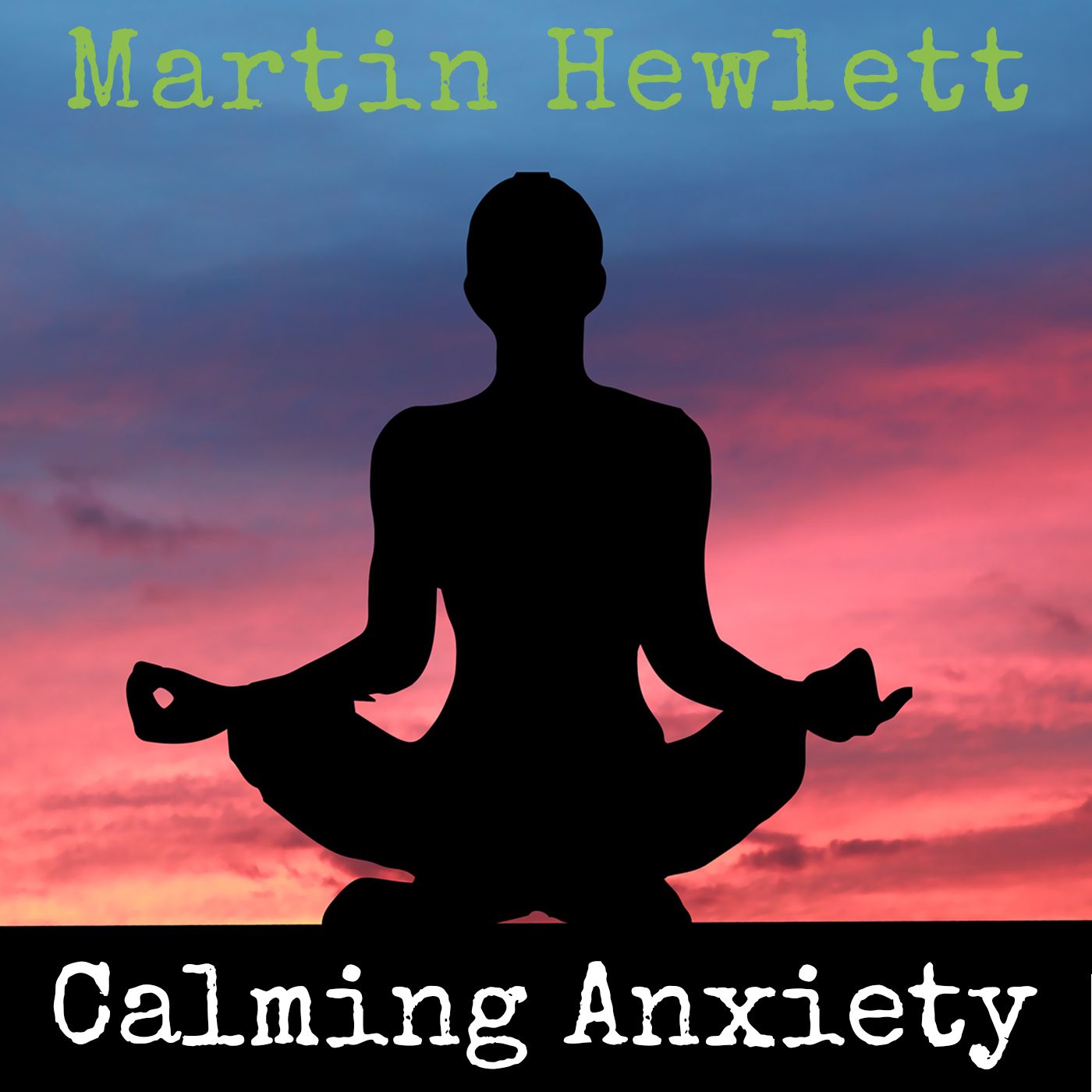 Hello and welcome to Martin Hewlett's Calming Anxiety.You are unique. Simple and effective. Yesterday was a special in honour of a dear friend who this weekend has had an awful accident, life changing and very challenging for her and her family. In the link below is a Just Giving page set up by her Doctor to help with her care and rehabilitation. Any donation, no matter how small will help. Thank you. https://gofund.me/41ac50d4Try our "3 minute meditation" on our YouTube channel, a coffee break for the soul - https://youtu.be/Hwu6Iw5aEjAThis is our lovely new visual meditation guide, please do subscribe and like. (it would really help)https://www.youtube.com/watch?v=yMZpos7vRjg&t=56sLet Martin take you into a wonderful state of blissful calm.Join me on ClubHouse - @calminganxiety My chosen charity , just $1 will buy 1 treated anti malaria net. For helping to fight against malaria - https://www.againstmalaria.com/ If you have found benefit from my podcast I do have a "buy me a coffee" page which helps to fund the hosting costs and all the time. :) https://www.buymeacoffee.com/calminganxietyClick here to be first to download the forthcoming Calming Anxiety App - https://upbeat-knitter-1518.ck.page/2239e7aee4If you have an Alexa device at home its now as simple as "Alexa, play the Calming Anxiety Podcast" All your favourite shows (over 300) now even easier to access. Please do think about our members page, a place where we have all your regular shows but advert free and bonus content that I am adding to weekly.For only $5.00 !! (Crazy cheap) you also get bonus content, longer shows for insomnia, deeper relaxation shows and monthly "ask me anything".It would also really help as I can then write more for more people around the world. There is also huge discounts on our future courses. Please click here to join our fan page - https://calminganxietypodcast.supercast.tech/Listen to the show and then leave me a voice message here with your tips... - https://www.speakpipe.com/calminganxietyI am always open to requests and tips as I try to help as many people as possible . My email is calminganxiety@martinhewlett.co.ukIf you feel like you need more help but don't want to see a therapist in person then why not check out our online course - https://courses.martinhewlett.co.uk/courses/banishanxietyIf you have found benefit in any of our podcasts then it would really help if you could subscribe as well to our YouTube Channel - https://www.youtube.com/c/martinhewlett?sub_confirmation=1Finally, if you are ready to learn more about meditation and self hypnosis we have an eBook - Calming Anxiety - A New Way of Thinking. It comes with 5 guided sessions to listen to and shows you how to learn to relax deeply. https://www.martinhewlett.co.uk/resources/ Its free !!!For one on one Zoom hypnotherapy sessions to help with anxiety and insomnia to confidence and coping with bad habits email hypnotherapy@martinhewlett.co.ukand , for our range of T-shirts and hoodies. www.martinhewlett.co.uk/shopand finally, in everything you do, just be kind .All backing tracks composed my Chris Collins at www.indiemusicbox.com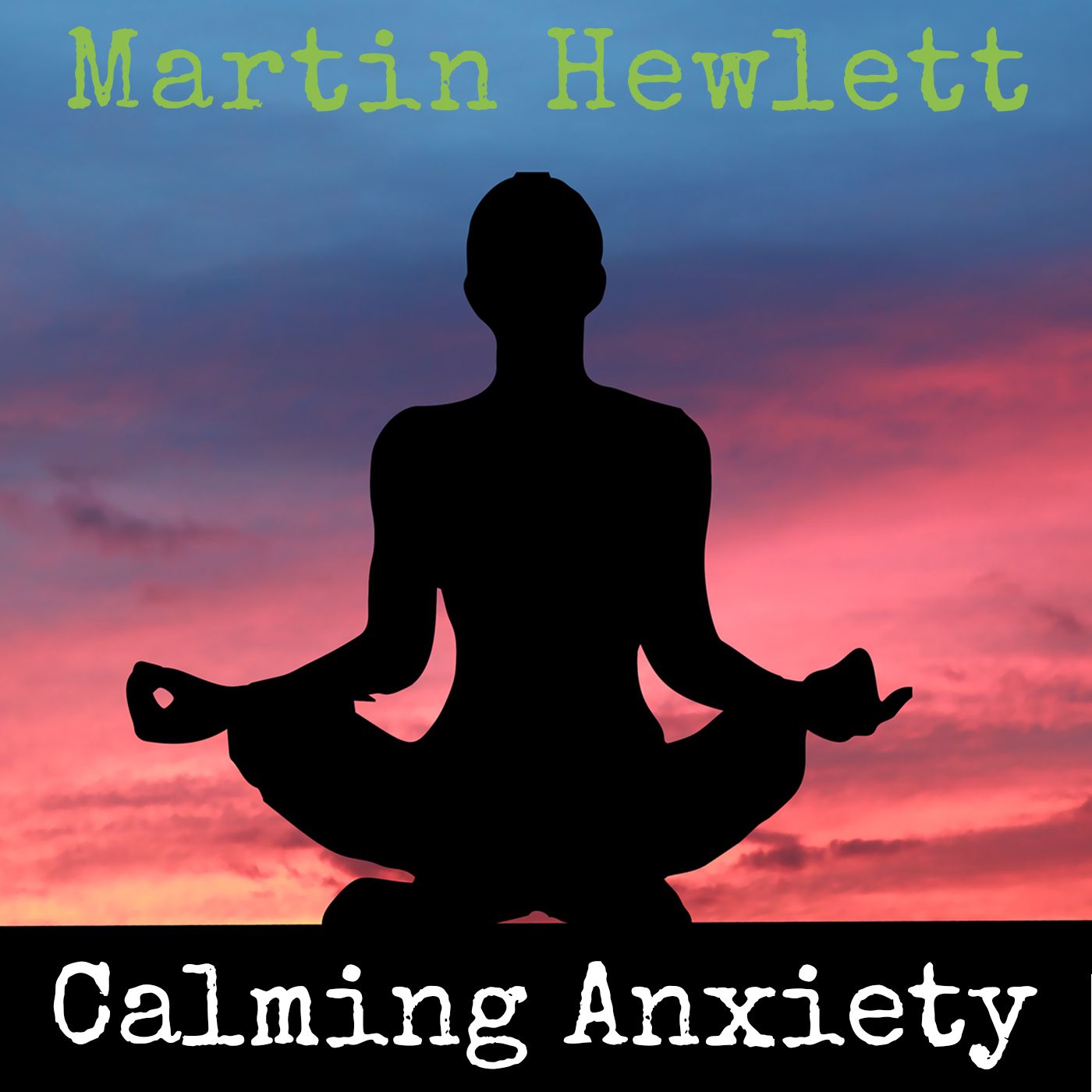 Hello and welcome to Martin Hewlett's Calming Anxiety.Fancy a relaxing way to fall asleep? This session has you covered but do remember to set a timer to switch off the session before 60 minutes so the adverts dont wake you up! Yesterday was a special in honour of a dear friend who this weekend has had an awful accident, life changing and very challenging for her and her family. In the link below is a Just Giving page set up by her Doctor to help with her care and rehabilitation. Any donation, no matter how small will help. Thank you. https://gofund.me/41ac50d4Try our "3 minute meditation" on our YouTube channel, a coffee break for the soul - https://youtu.be/Hwu6Iw5aEjAThis is our lovely new visual meditation guide, please do subscribe and like. (it would really help)https://www.youtube.com/watch?v=yMZpos7vRjg&t=56sLet Martin take you into a wonderful state of blissful calm.Join me on ClubHouse - @calminganxiety My chosen charity , just $1 will buy 1 treated anti malaria net. For helping to fight against malaria - https://www.againstmalaria.com/ If you have found benefit from my podcast I do have a "buy me a coffee" page which helps to fund the hosting costs and all the time. :) https://www.buymeacoffee.com/calminganxietyClick here to be first to download the forthcoming Calming Anxiety App - https://upbeat-knitter-1518.ck.page/2239e7aee4If you have an Alexa device at home its now as simple as "Alexa, play the Calming Anxiety Podcast" All your favourite shows (over 300) now even easier to access. Please do think about our members page, a place where we have all your regular shows but advert free and bonus content that I am adding to weekly.For only $5.00 !! (Crazy cheap) you also get bonus content, longer shows for insomnia, deeper relaxation shows and monthly "ask me anything".It would also really help as I can then write more for more people around the world. There is also huge discounts on our future courses. Please click here to join our fan page - https://calminganxietypodcast.supercast.tech/Listen to the show and then leave me a voice message here with your tips... - https://www.speakpipe.com/calminganxietyI am always open to requests and tips as I try to help as many people as possible . My email is calminganxiety@martinhewlett.co.ukIf you feel like you need more help but don't want to see a therapist in person then why not check out our online course - https://courses.martinhewlett.co.uk/courses/banishanxietyIf you have found benefit in any of our podcasts then it would really help if you could subscribe as well to our YouTube Channel - https://www.youtube.com/c/martinhewlett?sub_confirmation=1Finally, if you are ready to learn more about meditation and self hypnosis we have an eBook - Calming Anxiety - A New Way of Thinking. It comes with 5 guided sessions to listen to and shows you how to learn to relax deeply. https://www.martinhewlett.co.uk/resources/ Its free !!!For one on one Zoom hypnotherapy sessions to help with anxiety and insomnia to confidence and coping with bad habits email hypnotherapy@martinhewlett.co.ukand , for our range of T-shirts and hoodies. www.martinhewlett.co.uk/shopand finally, in everything you do, just be kind .All backing tracks composed my Chris Collins at www.indiemusicbox.com
Hello and welcome to Martin Hewlett's Calming Anxiety.Today is a special in honour of a dear friend who this weekend has had an awful accident, life changing and very challenging for her and her family. In the link below is a Just Giving page set up by her Doctor to help with her care and rehabilitation. Any donation, no matter how small will help. Thank you. https://gofund.me/41ac50d4Try our "3 minute meditation" on our YouTube channel, a coffee break for the soul - https://youtu.be/Hwu6Iw5aEjAThis is our lovely new visual meditation guide, please do subscribe and like. (it would really help)https://www.youtube.com/watch?v=yMZpos7vRjg&t=56sLet Martin take you into a wonderful state of blissful calm.Join me on ClubHouse - @calminganxiety My chosen charity , just $1 will buy 1 treated anti malaria net. For helping to fight against malaria - https://www.againstmalaria.com/ If you have found benefit from my podcast I do have a "buy me a coffee" page which helps to fund the hosting costs and all the time. :) https://www.buymeacoffee.com/calminganxietyClick here to be first to download the forthcoming Calming Anxiety App - https://upbeat-knitter-1518.ck.page/2239e7aee4If you have an Alexa device at home its now as simple as "Alexa, play the Calming Anxiety Podcast" All your favourite shows (over 300) now even easier to access. Please do think about our members page, a place where we have all your regular shows but advert free and bonus content that I am adding to weekly.For only $5.00 !! (Crazy cheap) you also get bonus content, longer shows for insomnia, deeper relaxation shows and monthly "ask me anything".It would also really help as I can then write more for more people around the world. There is also huge discounts on our future courses. Please click here to join our fan page - https://calminganxietypodcast.supercast.tech/Listen to the show and then leave me a voice message here with your tips... - https://www.speakpipe.com/calminganxietyI am always open to requests and tips as I try to help as many people as possible . My email is calminganxiety@martinhewlett.co.ukIf you feel like you need more help but don't want to see a therapist in person then why not check out our online course - https://courses.martinhewlett.co.uk/courses/banishanxietyIf you have found benefit in any of our podcasts then it would really help if you could subscribe as well to our YouTube Channel - https://www.youtube.com/c/martinhewlett?sub_confirmation=1Finally, if you are ready to learn more about meditation and self hypnosis we have an eBook - Calming Anxiety - A New Way of Thinking. It comes with 5 guided sessions to listen to and shows you how to learn to relax deeply. https://www.martinhewlett.co.uk/resources/ Its free !!!For one on one Zoom hypnotherapy sessions to help with anxiety and insomnia to confidence and coping with bad habits email hypnotherapy@martinhewlett.co.ukand , for our range of T-shirts and hoodies. www.martinhewlett.co.uk/shopand finally, in everything you do, just be kind .All backing tracks composed my Chris Collins at www.indiemusicbox.com
Hello and welcome to Martin Hewlett's Calming Anxiety.This week we are starting each day with some super strong affirmations. Words and emotions to guide and help our thoughts through out the day. Today is to the point - " I am in control of my thoughts and reactions" You do have a choice on how you react to any given situation, don't let other people drive your happiness, be in control.Try our "3 minute meditation" on our YouTube channel, a coffee break for the soul - https://youtu.be/Hwu6Iw5aEjAThis is our lovely new visual meditation guide, please do subscribe and like. (it would really help)https://www.youtube.com/watch?v=yMZpos7vRjg&t=56sLet Martin take you into a wonderful state of blissful calm.Join me on ClubHouse - @calminganxiety My chosen charity , just $1 will buy 1 treated anti malaria net. For helping to fight against malaria - https://www.againstmalaria.com/ If you have found benefit from my podcast I do have a "buy me a coffee" page which helps to fund the hosting costs and all the time. :) https://www.buymeacoffee.com/calminganxietyClick here to be first to download the forthcoming Calming Anxiety App - https://upbeat-knitter-1518.ck.page/2239e7aee4If you have an Alexa device at home its now as simple as "Alexa, play the Calming Anxiety Podcast" All your favourite shows (over 300) now even easier to access. Please do think about our members page, a place where we have all your regular shows but advert free and bonus content that I am adding to weekly.For only $5.00 !! (Crazy cheap) you also get bonus content, longer shows for insomnia, deeper relaxation shows and monthly "ask me anything".It would also really help as I can then write more for more people around the world. There is also huge discounts on our future courses. Please click here to join our fan page - https://calminganxietypodcast.supercast.tech/Listen to the show and then leave me a voice message here with your tips... - https://www.speakpipe.com/calminganxietyI am always open to requests and tips as I try to help as many people as possible . My email is calminganxiety@martinhewlett.co.ukIf you feel like you need more help but don't want to see a therapist in person then why not check out our online course - https://courses.martinhewlett.co.uk/courses/banishanxietyIf you have found benefit in any of our podcasts then it would really help if you could subscribe as well to our YouTube Channel - https://www.youtube.com/c/martinhewlett?sub_confirmation=1Finally, if you are ready to learn more about meditation and self hypnosis we have an eBook - Calming Anxiety - A New Way of Thinking. It comes with 5 guided sessions to listen to and shows you how to learn to relax deeply. https://www.martinhewlett.co.uk/resources/ Its free !!!For one on one Zoom hypnotherapy sessions to help with anxiety and insomnia to confidence and coping with bad habits email hypnotherapy@martinhewlett.co.ukand , for our range of T-shirts and hoodies. www.martinhewlett.co.uk/shopand finally, in everything you do, just be kind .All backing tracks composed my Chris Collins at www.indiemusicbox.com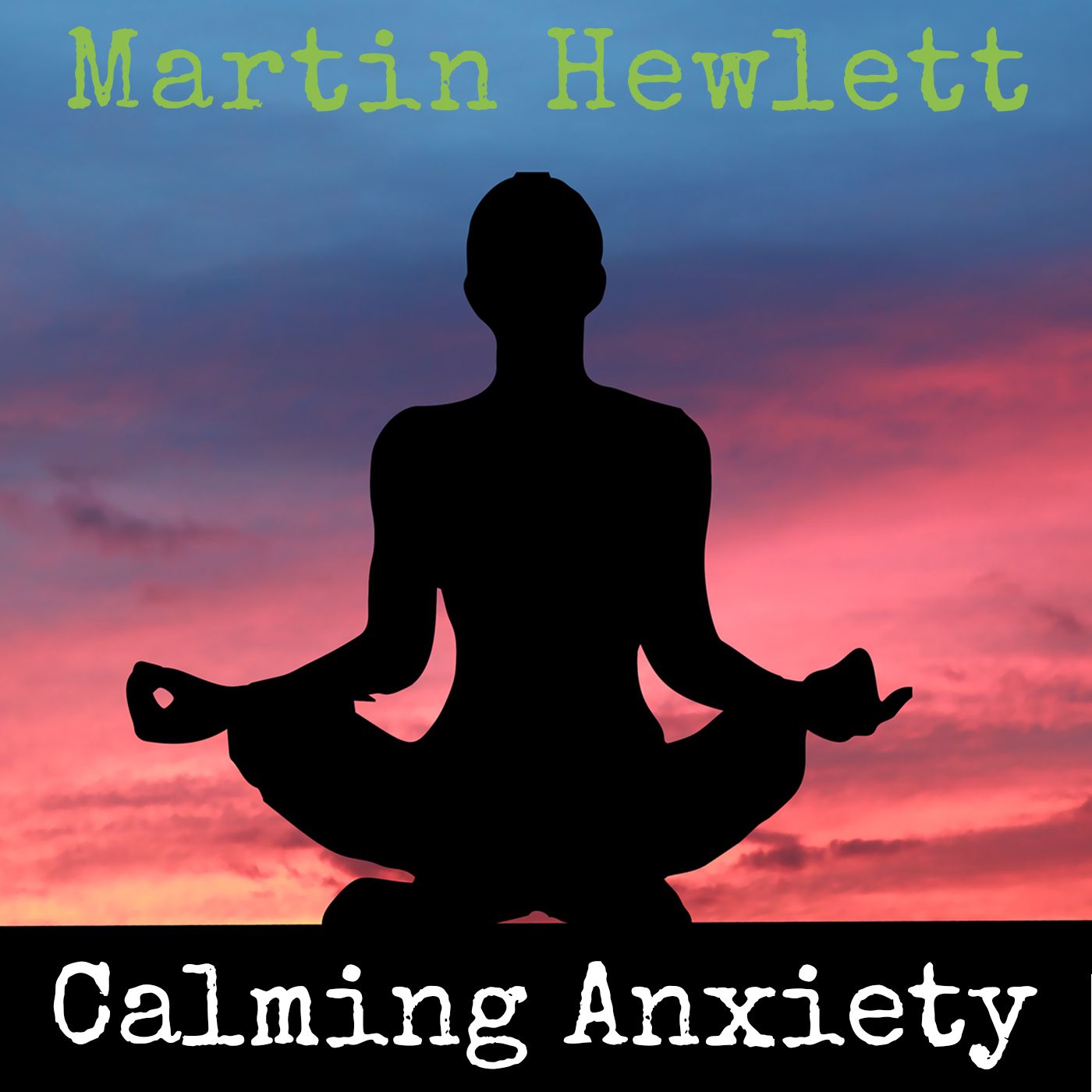 Hello and welcome to Martin Hewlett's Calming Anxiety.This week we are starting each day with some super strong affirmations. Words and emotions to guide and help our thoughts through out the day. Today we start with "I am strong". Try our "3 minute meditation" on our YouTube channel, a coffee break for the soul - https://youtu.be/Hwu6Iw5aEjAThis is our lovely new visual meditation guide, please do subscribe and like. (it would really help)https://www.youtube.com/watch?v=yMZpos7vRjg&t=56sLet Martin take you into a wonderful state of blissful calm.Join me on ClubHouse - @calminganxiety My chosen charity , just $1 will buy 1 treated anti malaria net. For helping to fight against malaria - https://www.againstmalaria.com/ If you have found benefit from my podcast I do have a "buy me a coffee" page which helps to fund the hosting costs and all the time. :) https://www.buymeacoffee.com/calminganxietyClick here to be first to download the forthcoming Calming Anxiety App - https://upbeat-knitter-1518.ck.page/2239e7aee4If you have an Alexa device at home its now as simple as "Alexa, play the Calming Anxiety Podcast" All your favourite shows (over 300) now even easier to access. Please do think about our members page, a place where we have all your regular shows but advert free and bonus content that I am adding to weekly.For only $5.00 !! (Crazy cheap) you also get bonus content, longer shows for insomnia, deeper relaxation shows and monthly "ask me anything".It would also really help as I can then write more for more people around the world. There is also huge discounts on our future courses. Please click here to join our fan page - https://calminganxietypodcast.supercast.tech/Listen to the show and then leave me a voice message here with your tips... - https://www.speakpipe.com/calminganxietyI am always open to requests and tips as I try to help as many people as possible . My email is calminganxiety@martinhewlett.co.ukIf you feel like you need more help but don't want to see a therapist in person then why not check out our online course - https://courses.martinhewlett.co.uk/courses/banishanxietyIf you have found benefit in any of our podcasts then it would really help if you could subscribe as well to our YouTube Channel - https://www.youtube.com/c/martinhewlett?sub_confirmation=1Finally, if you are ready to learn more about meditation and self hypnosis we have an eBook - Calming Anxiety - A New Way of Thinking. It comes with 5 guided sessions to listen to and shows you how to learn to relax deeply. https://www.martinhewlett.co.uk/resources/ Its free !!!For one on one Zoom hypnotherapy sessions to help with anxiety and insomnia to confidence and coping with bad habits email hypnotherapy@martinhewlett.co.ukand , for our range of T-shirts and hoodies. www.martinhewlett.co.uk/shopand finally, in everything you do, just be kind .All backing tracks composed my Chris Collins at www.indiemusicbox.com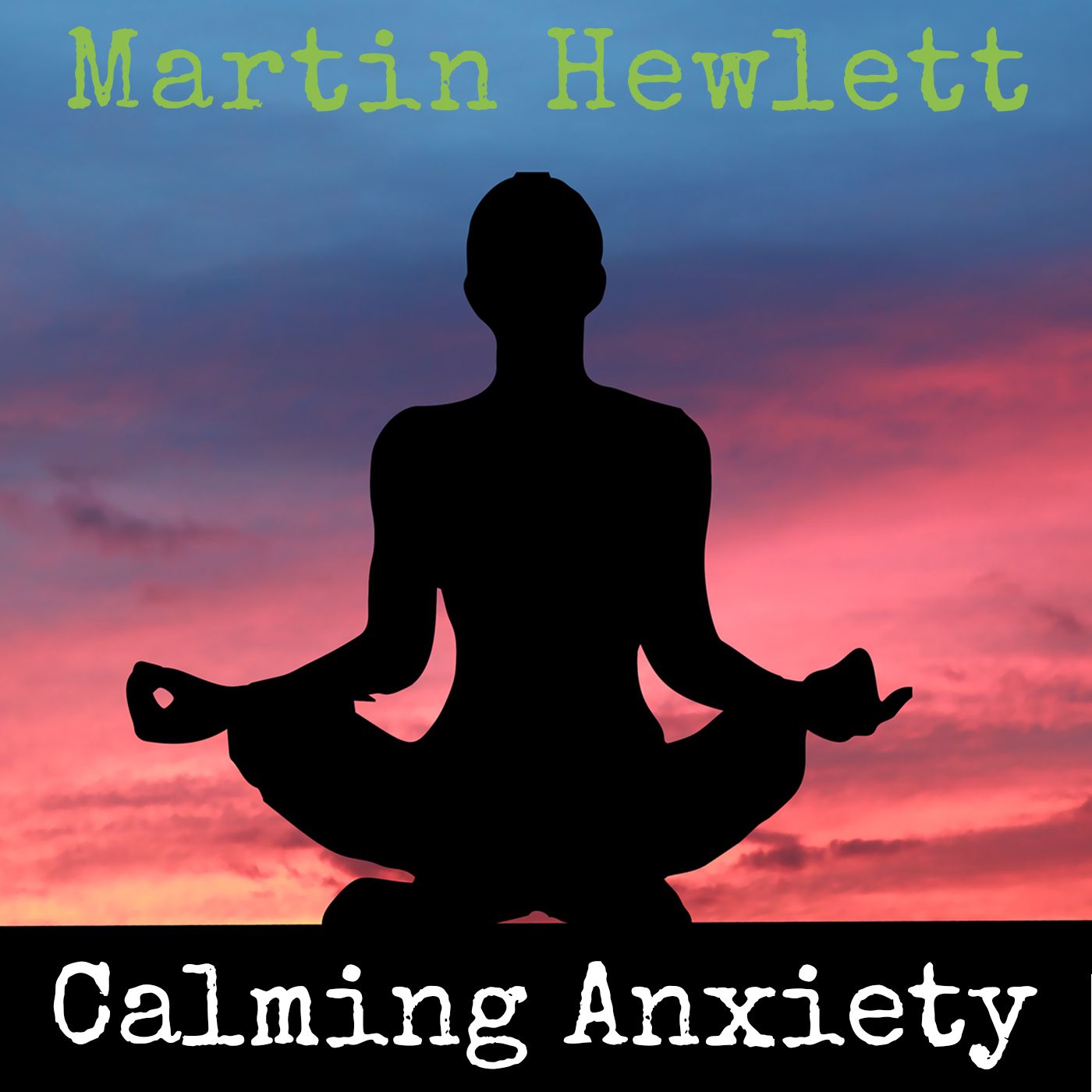 Hello and welcome to Martin Hewlett's Calming Anxiety.Give yourself that mindful break in the day when ever you need it with today's relaxing meditation Try our "3 minute meditation" on our YouTube channel, a coffee break for the soul - https://youtu.be/Hwu6Iw5aEjAThis is our lovely new visual meditation guide, please do subscribe and like. (it would really help)https://www.youtube.com/watch?v=yMZpos7vRjg&t=56sLet Martin take you into a wonderful state of blissful calm.Join me on ClubHouse - @calminganxiety My chosen charity , just $1 will buy 1 treated anti malaria net. For helping to fight against malaria - https://www.againstmalaria.com/ If you have found benefit from my podcast I do have a "buy me a coffee" page which helps to fund the hosting costs and all the time. :) https://www.buymeacoffee.com/calminganxietyClick here to be first to download the forthcoming Calming Anxiety App - https://upbeat-knitter-1518.ck.page/2239e7aee4If you have an Alexa device at home its now as simple as "Alexa, play the Calming Anxiety Podcast" All your favourite shows (over 300) now even easier to access. Please do think about our members page, a place where we have all your regular shows but advert free and bonus content that I am adding to weekly.For only $5.00 !! (Crazy cheap) you also get bonus content, longer shows for insomnia, deeper relaxation shows and monthly "ask me anything".It would also really help as I can then write more for more people around the world. There is also huge discounts on our future courses. Please click here to join our fan page - https://calminganxietypodcast.supercast.tech/Listen to the show and then leave me a voice message here with your tips... - https://www.speakpipe.com/calminganxietyI am always open to requests and tips as I try to help as many people as possible . My email is calminganxiety@martinhewlett.co.ukIf you feel like you need more help but don't want to see a therapist in person then why not check out our online course - https://courses.martinhewlett.co.uk/courses/banishanxietyIf you have found benefit in any of our podcasts then it would really help if you could subscribe as well to our YouTube Channel - https://www.youtube.com/c/martinhewlett?sub_confirmation=1Finally, if you are ready to learn more about meditation and self hypnosis we have an eBook - Calming Anxiety - A New Way of Thinking. It comes with 5 guided sessions to listen to and shows you how to learn to relax deeply. https://www.martinhewlett.co.uk/resources/ Its free !!!For one on one Zoom hypnotherapy sessions to help with anxiety and insomnia to confidence and coping with bad habits email hypnotherapy@martinhewlett.co.ukand , for our range of T-shirts and hoodies. www.martinhewlett.co.uk/shopand finally, in everything you do, just be kind .All backing tracks composed my Chris Collins at www.indiemusicbox.com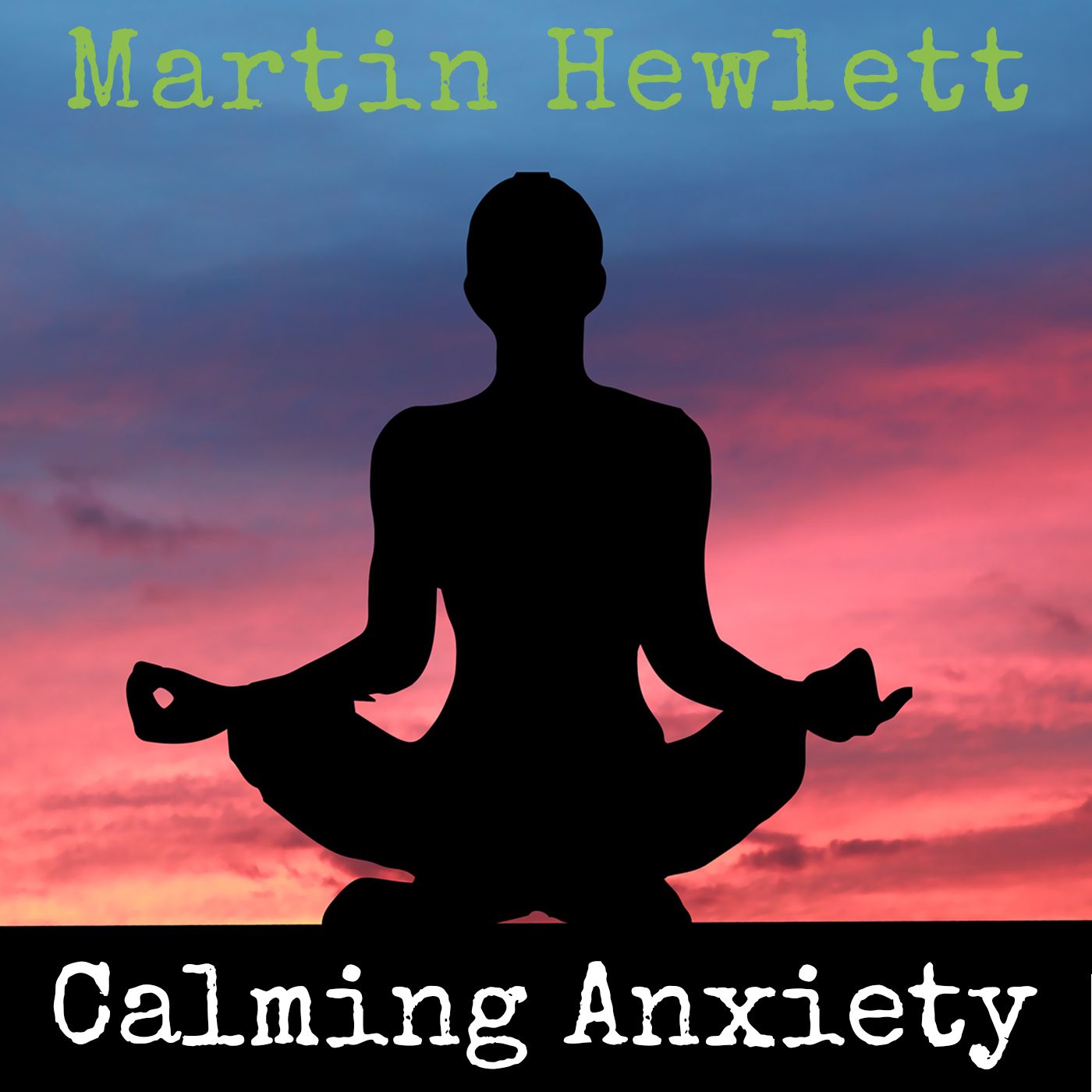 Hello and welcome to Martin Hewlett's Calming Anxiety.If you are struggling with holding on to pain, either emotional or physical then this guided blend of meditation and hypnosis could be just for you.Try our "3 minute meditation" on our YouTube channel, a coffee break for the soul - https://youtu.be/Hwu6Iw5aEjAThis is our lovely new visual meditation guide, please do subscribe and like. (it would really help)https://www.youtube.com/watch?v=yMZpos7vRjg&t=56sLet Martin take you into a wonderful state of blissful calm.Join me on ClubHouse - @calminganxiety My chosen charity , just $1 will buy 1 treated anti malaria net. For helping to fight against malaria - https://www.againstmalaria.com/ If you have found benefit from my podcast I do have a "buy me a coffee" page which helps to fund the hosting costs and all the time. :) https://www.buymeacoffee.com/calminganxietyClick here to be first to download the forthcoming Calming Anxiety App - https://upbeat-knitter-1518.ck.page/2239e7aee4If you have an Alexa device at home its now as simple as "Alexa, play the Calming Anxiety Podcast" All your favourite shows (over 300) now even easier to access. Please do think about our members page, a place where we have all your regular shows but advert free and bonus content that I am adding to weekly.For only $5.00 !! (Crazy cheap) you also get bonus content, longer shows for insomnia, deeper relaxation shows and monthly "ask me anything".It would also really help as I can then write more for more people around the world. There is also huge discounts on our future courses. Please click here to join our fan page - https://calminganxietypodcast.supercast.tech/Listen to the show and then leave me a voice message here with your tips... - https://www.speakpipe.com/calminganxietyI am always open to requests and tips as I try to help as many people as possible . My email is calminganxiety@martinhewlett.co.ukIf you feel like you need more help but don't want to see a therapist in person then why not check out our online course - https://courses.martinhewlett.co.uk/courses/banishanxietyIf you have found benefit in any of our podcasts then it would really help if you could subscribe as well to our YouTube Channel - https://www.youtube.com/c/martinhewlett?sub_confirmation=1Finally, if you are ready to learn more about meditation and self hypnosis we have an eBook - Calming Anxiety - A New Way of Thinking. It comes with 5 guided sessions to listen to and shows you how to learn to relax deeply. https://www.martinhewlett.co.uk/resources/ Its free !!!For one on one Zoom hypnotherapy sessions to help with anxiety and insomnia to confidence and coping with bad habits email hypnotherapy@martinhewlett.co.ukand , for our range of T-shirts and hoodies. www.martinhewlett.co.uk/shopand finally, in everything you do, just be kind .All backing tracks composed my Chris Collins at www.indiemusicbox.com
United States