Discover
Calming Anxiety
Claim Ownership
Author: Martin Hewlett Hypnotherapy
Subscribed: 138
Played: 3,264
© Copyright Martin Hewlett Hypnotherapy
Description
A soft, caring selection of guided hypnotherapy sessions to help you unwind, relax and live a happier life. Letting go of stress, anxiety and panic attacks. With gentle background music, a soft, empathic voice, Martin guides you along a path towards taking back control of your life and well being.
So, if you are suffering from insomnia or a lack of confidence I aim to provide you with a way of letting go of the past and being more confident and happier in the future.
Take time out and learn to relax completely.
If you would like to support the show and help share the benefit of Calming Anxiety to hundreds more people in need then please sign up to our Patreon Page here
https://www.patreon.com/user?u=31640060&fan_landing=true
Why not join our community at the Calming Anxiety FaceBook Group? Share ideas, how you have changed through using the sessions or ideas for future shows.
https://www.facebook.com/groups/CalmingAnxiety/
After some useful feedback about our Insomnia sessions being ruined by the adverts we now have launched a catalogue of 50 of our most popular guided sessions, all on one easy to use USB . They all come in mp3 format that you can use anywhere you need them.
To buy these and set yourself free head on over to our website and get yours now.
https://www.martinhewlett.co.uk/podcasts-down-load-sessions-for-you-to-enjoy/
Thank you, Martin Hewlett GQHP
Welcome to the 3rd in our 5 Minute series. Today, some quick calm for when you need to reset your anxiety levels and take back control. I am always open to requests and tips as I try to help as many people as possible . My email is calminganxiety@martinhewlett.co.ukIf you feel like you need more help but don't want to see a therapist in person then why not check out our online course - https://courses.martinhewlett.co.uk/courses/banishanxietyIf you have found benefit in any of our podcasts then it would really help if you could subscribe as well to our YouTube Channel - https://www.youtube.com/c/martinhewlett?sub_confirmation=1To listen to all our shows in one convenient place - www.calminganxiety.net Finally, if you are ready to learn more about meditation and self hypnosis we have an eBook - Calming Anxiety - A New Way of Thinking. It comes with 5 guided sessions to listen to and shows you how to learn to relax deeply. https://www.martinhewlett.co.uk/resources/
The second session from our 5 minutes of series. A quick pick me up anytime of the day when you need to rebuild your confidence cloak. If you are struggling badly at anytime, do consider contacting the Samaritans or your nearest healthcare provider, Do not suffer alone. For all our podcasts you can access them all at www.calminganxiety.net To request or suggest a show, email me at calminganxiety@martinhewlett.co.ukIt would greatly support our channel if you would subscribe to our YouTube channel as well https://www.youtube.com/c/martinhewlett?sub_confirmation=1If you have decided to take back control over anxiety we now offer a beautiful course online, it really is like having your very own personal hypnotherapist in your pocket, when ever and where ever you need help. For more information - https://calminganxiety.thinkific.com/courses/banishanxietyFor any other enquieries about how hypnotherapy can help you - www.martinhewlett.com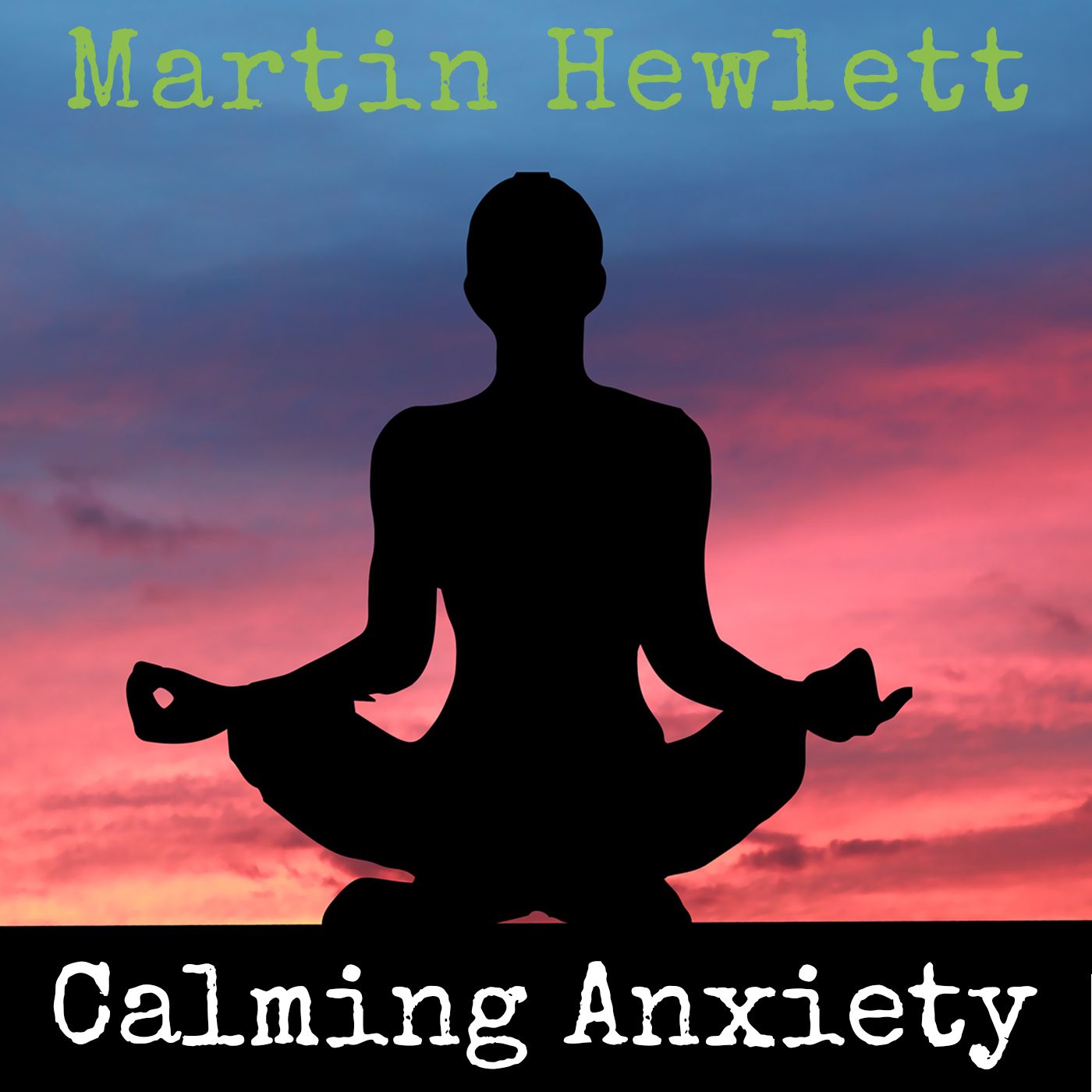 Hi there, we start June 2020 with a new range, the 5 minute guides. Today is 5 minutes relaxation. And, although this session seems longer its only because I got carried away recording the evening bird song in my garden, you can turn it off at 5 minutes if you wish. Don't forget to subscribe so you always get our latest uploads to your podcast player.We also have our new course available, Banish Anxiety - https://calminganxiety.thinkific.com/courses/banishanxietyFor show requests, email me at calminganxiety@martinhewlett.co.ukOur website for all the shows www.calminganxiety.net And.... if youre feeling super supportive, our YouTube channel - https://www.youtube.com/c/martinhewlett?sub_confirmation=1Take care, Martin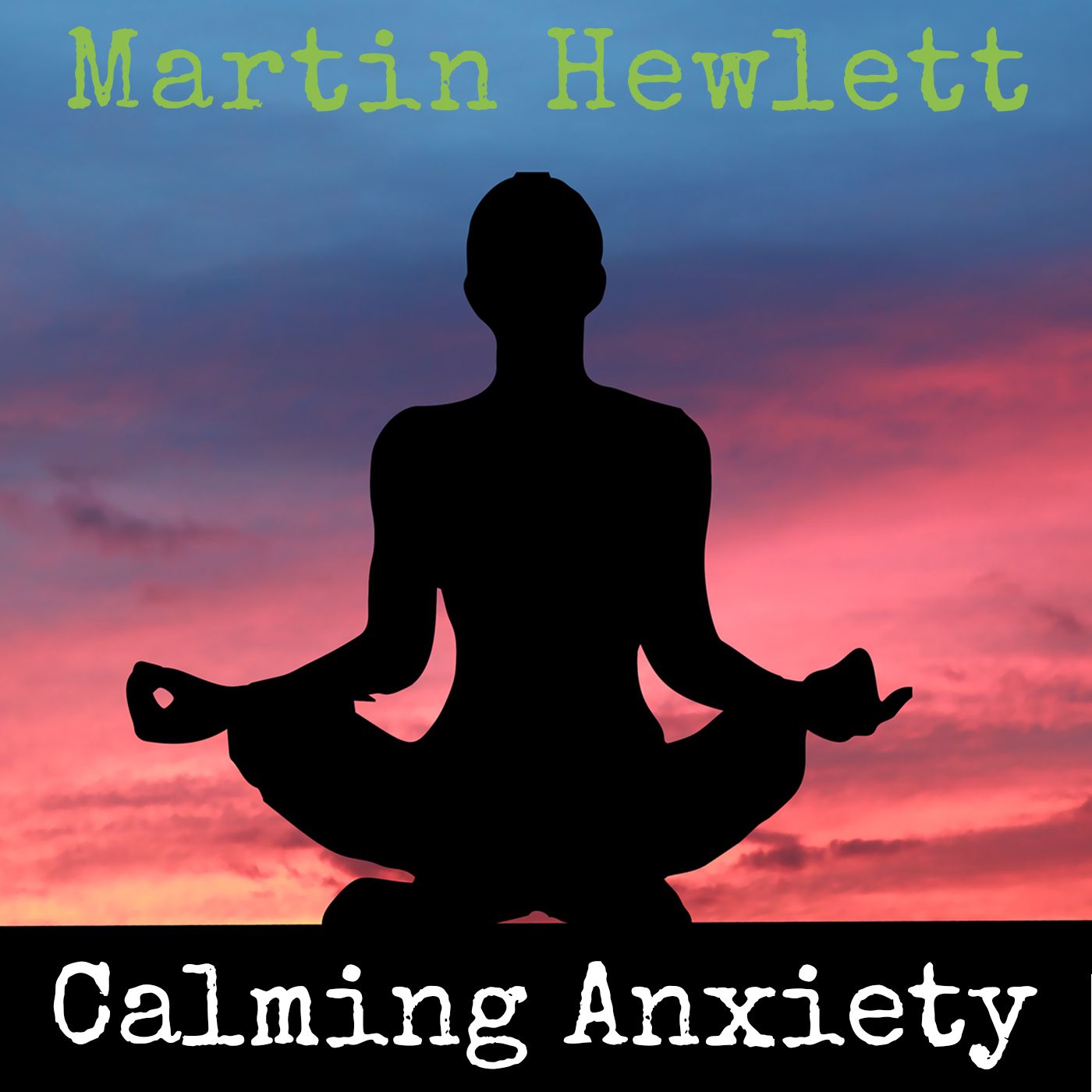 Just a quick update for those interested in setting themselves free from anxiety, panic attacks and negative thoughts. I have written this new course to set you free, like having your very own guide at home when ever you need help. Find out more here (No obligation) https://calminganxiety.thinkific.com/courses/banishanxietyIf you know a friend or colleague who is struggling do share this with them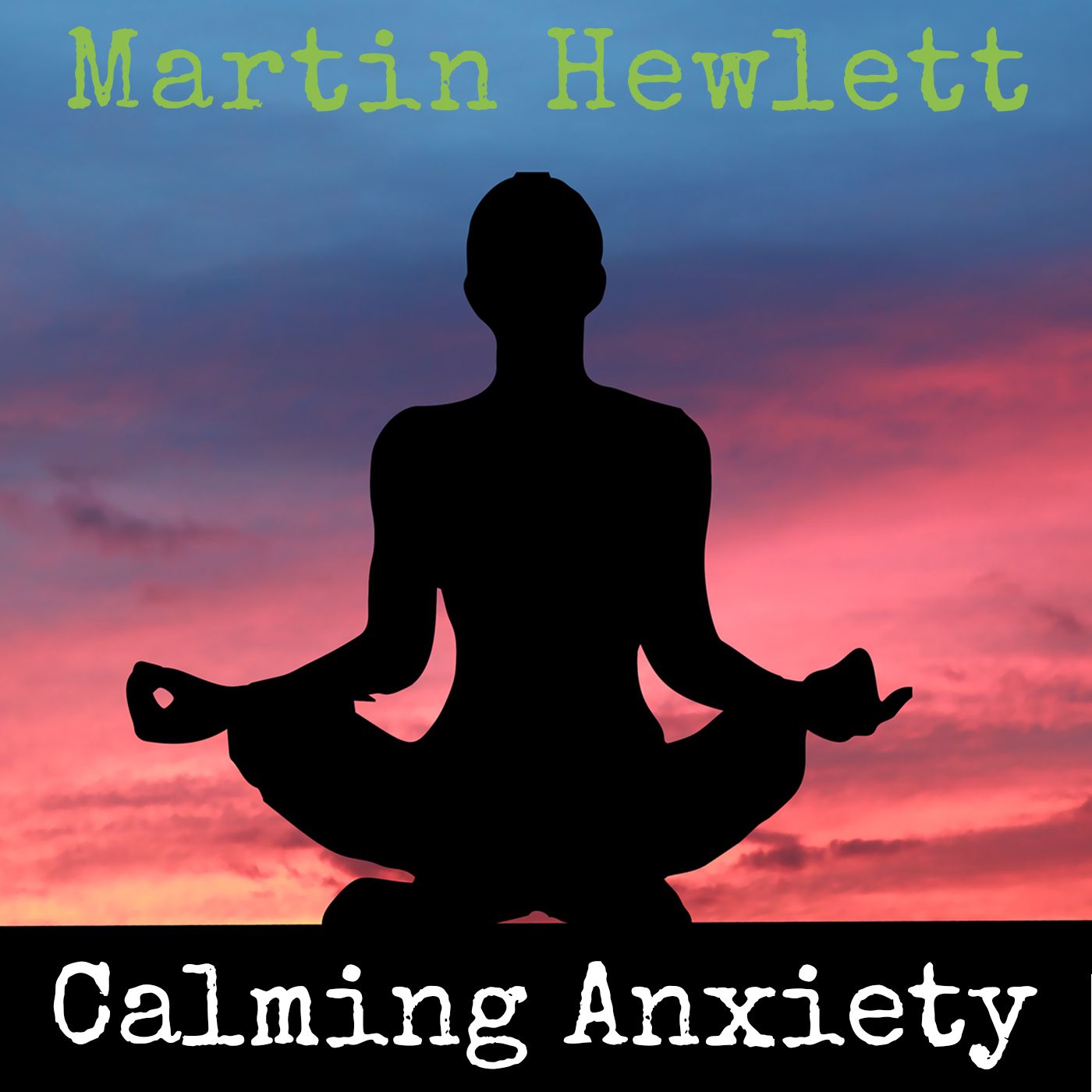 A simple little guide to get you off to sleep. Careful to set a timer for 30 minutes to switch your player off as there are adverts at the end that I have no control over. For a free download of this session with no adverts - https://tinyurl.com/yazmcw9pListen to all our sessions at www.calminganxiety.net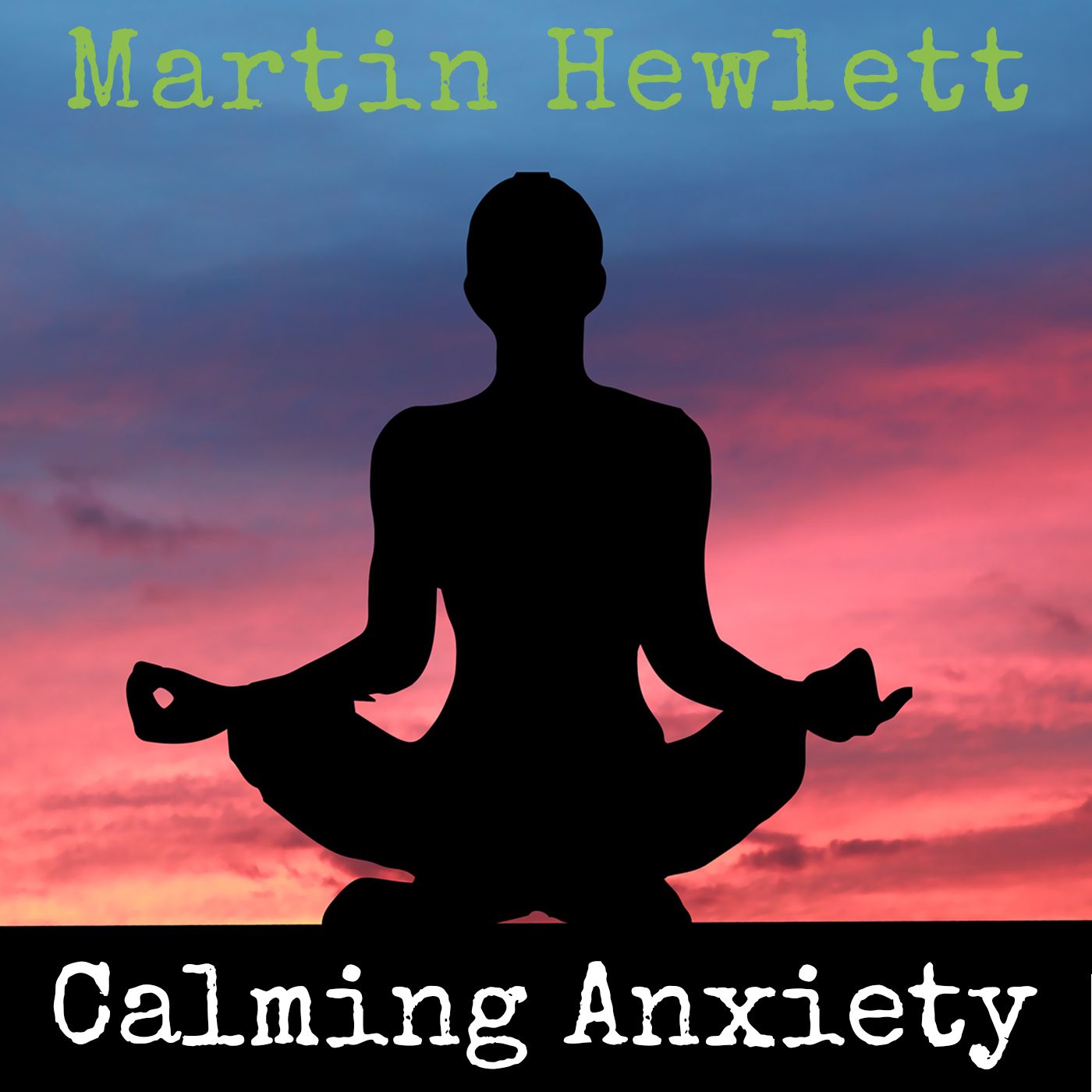 Today, I show you how to retrain how you look at your life, instead of believing you can't change you get to see your life full of hope and change. We always welcome thoughts, tips and requests at calminganxiety@martinhewlett.co.uk www.calminganxiety.net For all your calming needs. Our book and an introduction into self hypnosis and meditation at a rediculously discounted price as its Amazon...!! https://www.amazon.co.uk/Calming-Anxiety-Thinking-control-mind-ebook/dp/B088PQQQKQ/ref=sr_1_1?dchild=1&keywords=calming+anxiety+a+new+way+of+thinking&qid=1589748971&sr=8-1If you need more help do reach out to your local mental health team, samaratans or church. Please subscribe to our YouTube channel as it would really help grow our brand and spread even more help. Our YouTube channel https://www.youtube.com/c/martinhewlett?sub_confirmation=1Come join our FaceBook Group https://www.facebook.com/groups/CalmingAnxiety/If you'd like to support our channel and help us grow, we have a Patreon page where you can get early releases and no adverts. Plus a weekly newsletter with tips and offers https://www.patreon.com/user?u=31640060&fan_landing=true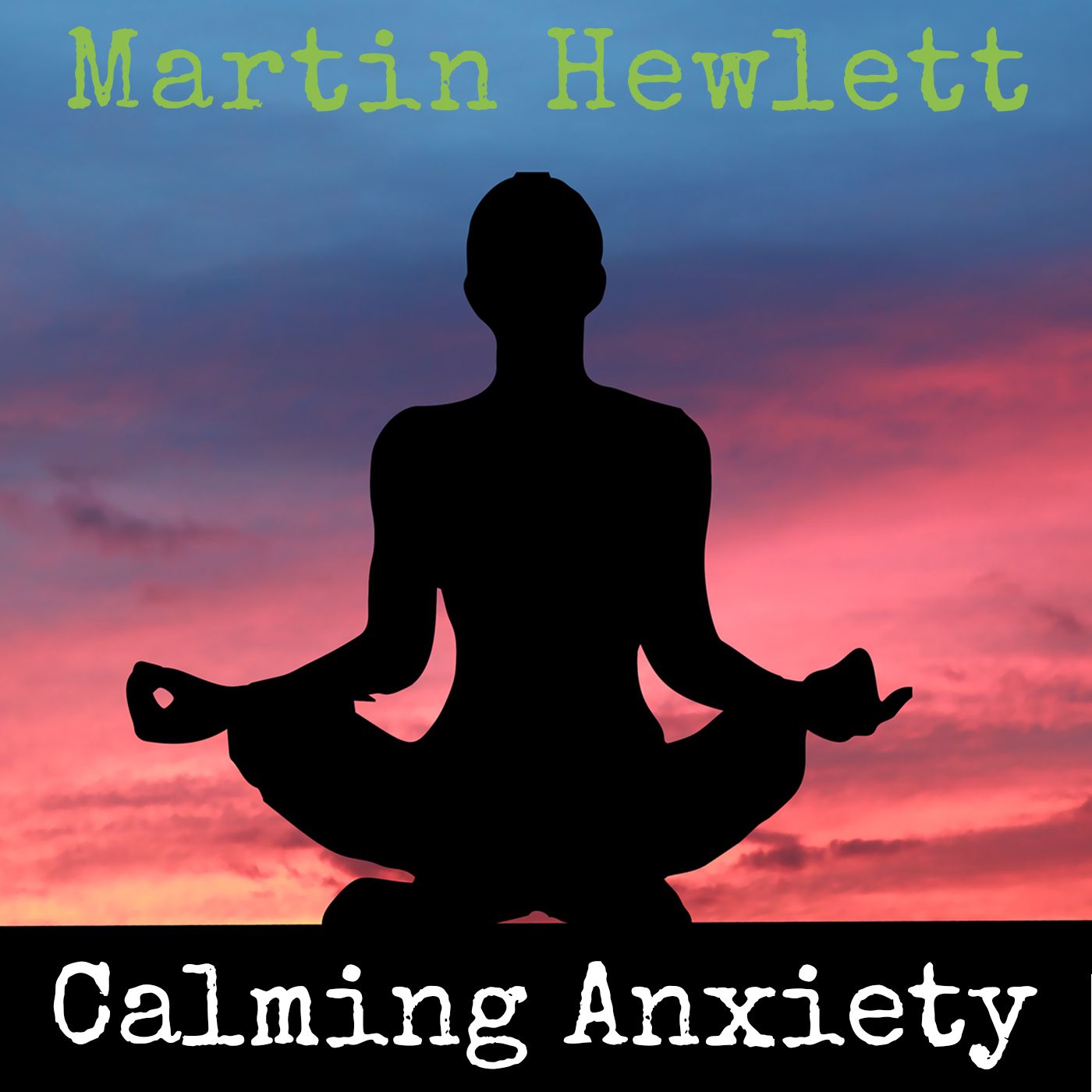 A little guided help to support you in controlling subconcious snacking!! We always welcome thoughts, tips and requests at calminganxiety@martinhewlett.co.uk www.calminganxiety.net For all your calming needs. Our book and an introduction into self hypnosis and meditation at a rediculously discounted price as its Amazon...!! https://www.amazon.co.uk/Calming-Anxiety-Thinking-control-mind-ebook/dp/B088PQQQKQ/ref=sr_1_1?dchild=1&keywords=calming+anxiety+a+new+way+of+thinking&qid=1589748971&sr=8-1If you need more help do reach out to your local mental health team, samaratans or church. Please subscribe to our YouTube channel as it would really help grow our brand and spread even more help. Our YouTube channel https://www.youtube.com/c/martinhewlett?sub_confirmation=1Come join our FaceBook Group https://www.facebook.com/groups/CalmingAnxiety/If you'd like to support our channel and help us grow, we have a Patreon page where you can get early releases and no adverts. Plus a weekly newsletter with tips and offers https://www.patreon.com/user?u=31640060&fan_landing=true
Don't let the anxiety of going back to work or socialising after isolation get to you. With this guided session I show you how to view those anxious thoughts and take back control. We always welcome thoughts, tips and requests at calminganxiety@martinhewlett.co.uk www.calminganxiety.net For all your calming needs. Our book and an introduction into self hypnosis and meditation at a rediculously discounted price as its Amazon...!! https://www.amazon.co.uk/Calming-Anxiety-Thinking-control-mind-ebook/dp/B088PQQQKQ/ref=sr_1_1?dchild=1&keywords=calming+anxiety+a+new+way+of+thinking&qid=1589748971&sr=8-1If you need more help do reach out to your local mental health team, samaratans or church. Please subscribe to our YouTube channel as it would really help grow our brand and spread even more help. Our YouTube channel https://www.youtube.com/c/martinhewlett?sub_confirmation=1Come join our FaceBook Group https://www.facebook.com/groups/CalmingAnxiety/If you'd like to support our channel and help us grow, we have a Patreon page where you can get early releases and no adverts. Plus a weekly newsletter with tips and offers https://www.patreon.com/user?u=31640060&fan_landing=true
Today I ask you, "What would you like?" With so many of us now facing going back to work and back into society there may be a rise in worry and anxiety. Well, this is where you are part of the team. Let me know either by emailing me or PM via our Facebook group. I am ready to help you as best I can. We always welcome thoughts, tips and requests at calminganxiety@martinhewlett.co.uk www.calminganxiety.net For all your calming needs. Our book and an introduction into self hypnosis and meditation at a rediculously discounted price as its Amazon...!! https://www.amazon.co.uk/Calming-Anxiety-Thinking-control-mind-ebook/dp/B088PQQQKQ/ref=sr_1_1?dchild=1&keywords=calming+anxiety+a+new+way+of+thinking&qid=1589748971&sr=8-1If you need more help do reach out to your local mental health team, samaratans or church. Please subscribe to our YouTube channel as it would really help grow our brand and spread even more help. Our YouTube channel https://www.youtube.com/c/martinhewlett?sub_confirmation=1Come join our FaceBook Group https://www.facebook.com/groups/CalmingAnxiety/If you'd like to support our channel and help us grow, we have a Patreon page where you can get early releases and no adverts. Plus a weekly newsletter with tips and offers https://www.patreon.com/user?u=31640060&fan_landing=true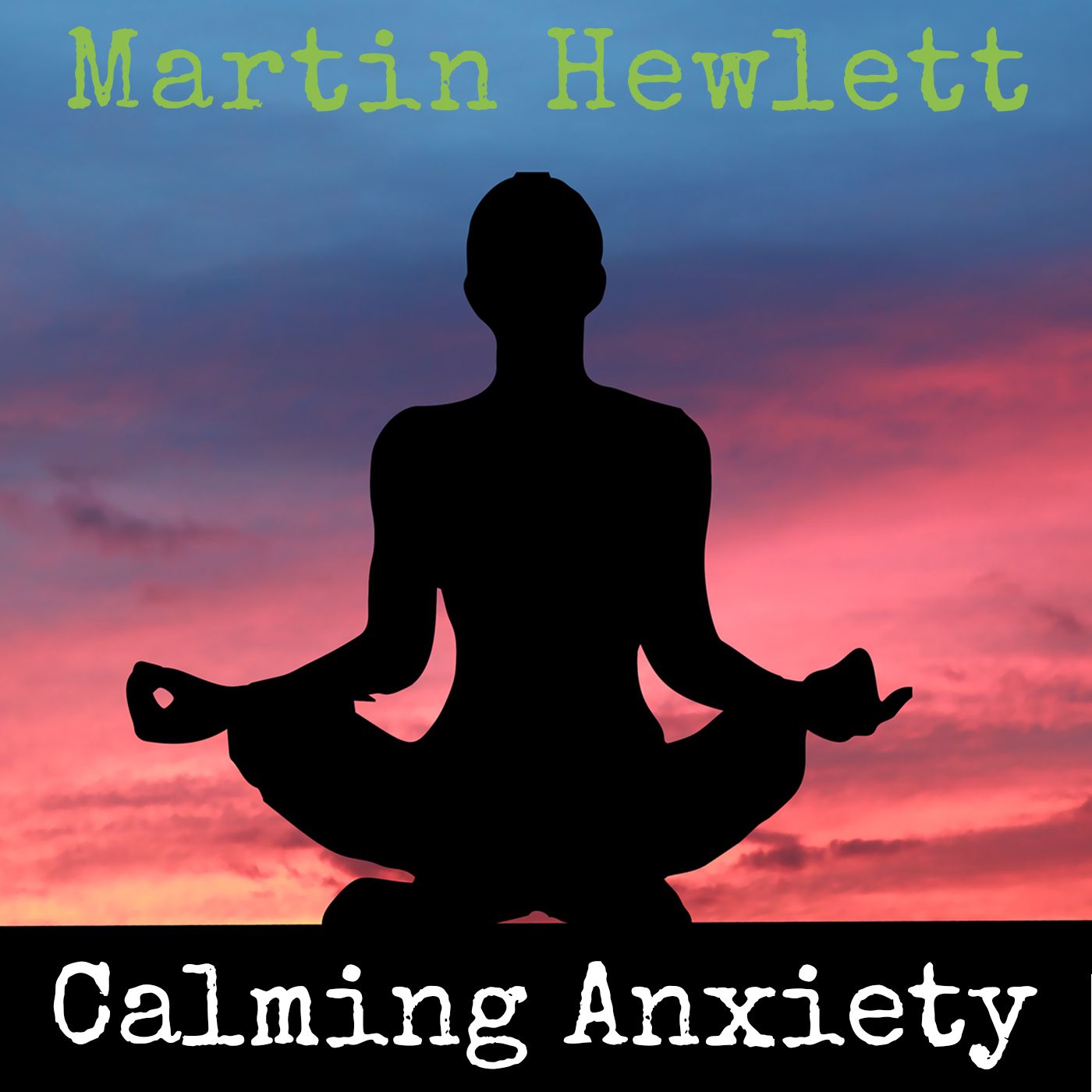 Today we reframe your view of yourself and how you see the world around you. Changing negative perception to a positive frame of mind. Leave those doubts in the past and start to look at the endless possibilities that your world can give you. We always welcome thoughts, tips and requests at calminganxiety@martinhewlett.co.uk www.calminganxiety.net For all your calming needs. Our book and an introduction into self hypnosis and meditation at a rediculously discounted price as its Amazon...!! https://www.amazon.co.uk/Calming-Anxiety-Thinking-control-mind-ebook/dp/B088PQQQKQ/ref=sr_1_1?dchild=1&keywords=calming+anxiety+a+new+way+of+thinking&qid=1589748971&sr=8-1If you need more help do reach out to your local mental health team, samaratans or church. Please subscribe to our YouTube channel as it would really help grow our brand and spread even more help. Our YouTube channel https://www.youtube.com/c/martinhewlett?sub_confirmation=1Come join our FaceBook Group https://www.facebook.com/groups/CalmingAnxiety/If you'd like to support our channel and help us grow, we have a Patreon page where you can get early releases and no adverts. Plus a weekly newsletter with tips and offers https://www.patreon.com/user?u=31640060&fan_landing=true
Leave panic attacks and anxiety behind with these breathing techniques. A simple but incredibly effective technique that you can use where ever and when ever you need it. We always welcome thoughts, tips and requests at calminganxiety@martinhewlett.co.uk www.calminganxiety.net For all your calming needs. Our book and an introduction into self hypnosis and meditation at a rediculously discounted price as its Amazon...!! https://www.amazon.co.uk/Calming-Anxiety-Thinking-control-mind-ebook/dp/B088PQQQKQ/ref=sr_1_1?dchild=1&keywords=calming+anxiety+a+new+way+of+thinking&qid=1589748971&sr=8-1If you need more help do reach out to your local mental health team, samaratans or church. Please subscribe to our YouTube channel as it would really help grow our brand and spread even more help. Our YouTube channel https://www.youtube.com/c/martinhewlett?sub_confirmation=1Come join our FaceBook Group https://www.facebook.com/groups/CalmingAnxiety/If you'd like to support our channel and help us grow, we have a Patreon page where you can get early releases and no adverts. Plus a weekly newsletter with tips and offers https://www.patreon.com/user?u=31640060&fan_landing=true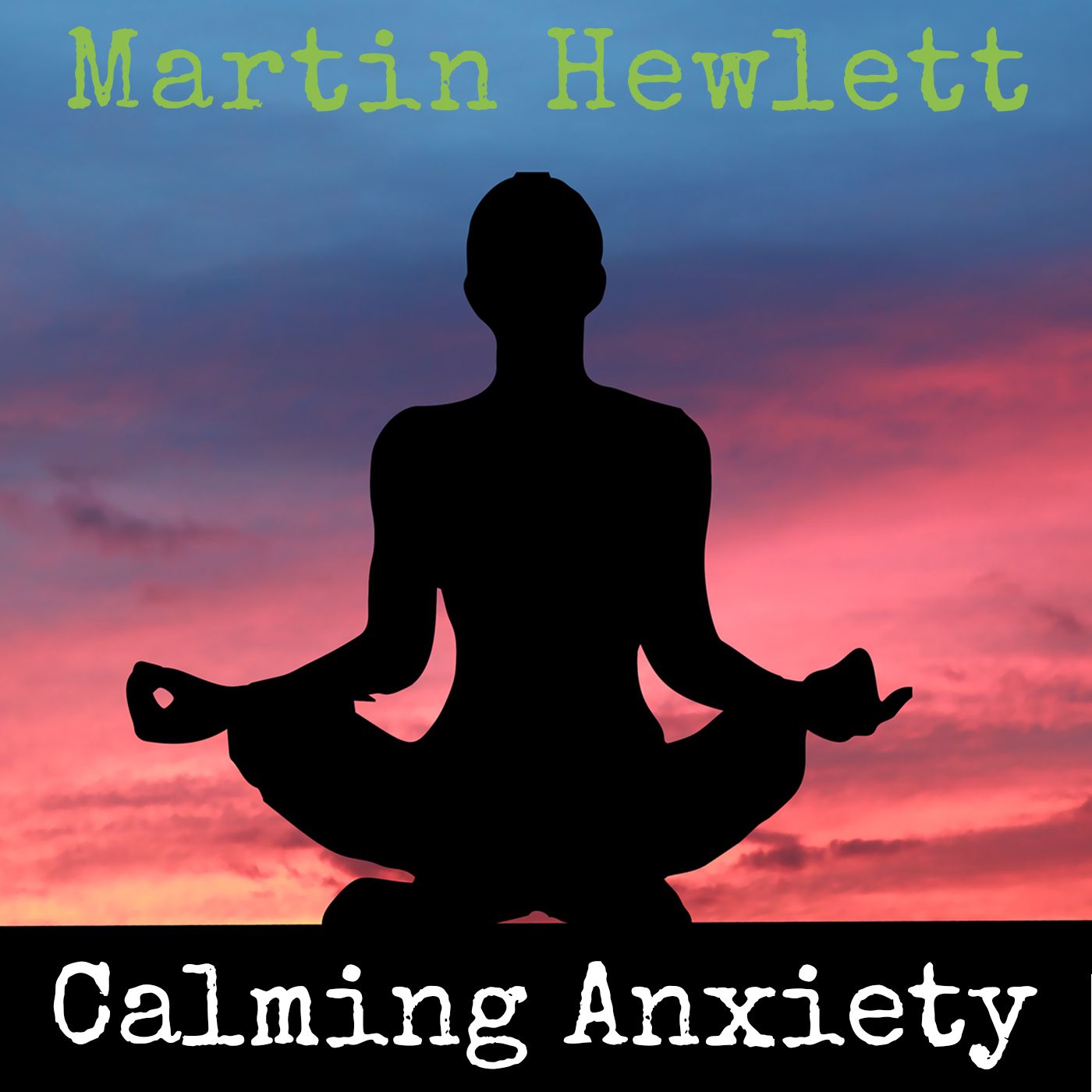 A gentle relaxation from our softly softly range of Calming Anxiety. Helping you let go of stress and take back control. We always welcome thoughts, tips and requests at calminganxiety@martinhewlett.co.uk www.calminganxiety.net For all your calming needs. Our book and an introduction into self hypnosis and meditation at a rediculously discounted price as its Amazon...!! https://www.amazon.co.uk/Calming-Anxiety-Thinking-control-mind-ebook/dp/B088PQQQKQ/ref=sr_1_1?dchild=1&keywords=calming+anxiety+a+new+way+of+thinking&qid=1589748971&sr=8-1If you need more help do reach out to your local mental health team, samaratans or church. Please subscribe to our YouTube channel as it would really help grow our brand and spread even more help. Our YouTube channel https://www.youtube.com/c/martinhewlett?sub_confirmation=1Come join our FaceBook Group https://www.facebook.com/groups/CalmingAnxiety/If you'd like to support our channel and help us grow, we have a Patreon page where you can get early releases and no adverts. Plus a weekly newsletter with tips and offers https://www.patreon.com/user?u=31640060&fan_landing=true
Being held back in life by a traumatic past is never easy. In this session I guide you to say goodbye to the old you and release yourself to a new, brighter future. This session is set to a binaural backing track so best listened to with headphones on if you can.www.calminganxiety.net For all your calming needs. Our book and an introduction into self hypnosis and meditation at a rediculously discounted price as its Amazon...!! https://www.amazon.co.uk/Calming-Anxiety-Thinking-control-mind-ebook/dp/B088PQQQKQ/ref=sr_1_1?dchild=1&keywords=calming+anxiety+a+new+way+of+thinking&qid=1589748971&sr=8-1If you need more help do reach out to your local mental health team, samaratans or church. Our email, suggestions, tips etc calminganxiety@martinhewlett.co.uk Our YouTube channel https://www.youtube.com/c/martinhewlett?sub_confirmation=1Come join our FaceBook Group https://www.facebook.com/groups/CalmingAnxiety/If you'd like to support our channel and help us grow, we have a Patreon page where you can get early releases and no adverts. Plus a weekly newsletter with tips and offers https://www.patreon.com/user?u=31640060&fan_landing=true
Today's show is slightly off script and not planned!! I was having the mother of all migraines and could not read my show notes, so, hopefully you will still love this deep dive into relaxation and regaining control of your own worth. (and understand that we can overcome the little things)I hope the quality is acceptable. www.calminganxiety.net For all your calming needs. Our book and an introduction into self hypnosis and meditation at a rediculously discounted price as its Amazon...!! https://www.amazon.co.uk/Calming-Anxiety-Thinking-control-mind-ebook/dp/B088PQQQKQ/ref=sr_1_1?dchild=1&keywords=calming+anxiety+a+new+way+of+thinking&qid=1589748971&sr=8-1If you need more help do reach out to your local mental health team, samaratans or church. Our email, suggestions, tips etc calminganxiety@martinhewlett.co.uk Our YouTube channel https://www.youtube.com/c/martinhewlett?sub_confirmation=1Come join our FaceBook Group https://www.facebook.com/groups/CalmingAnxiety/If you'd like to support our channel and help us grow, we have a Patreon page where you can get early releases and no adverts. Plus a weekly newsletter with tips and offers https://www.patreon.com/user?u=31640060&fan_landing=true
Today we talk through feelings about the pandemic and planning your future as life changes. A soft reminder of how special and unique you are. I have changed (for the last time!) the number one place for all things Calming Anxiety!! It would really help the show and our growth if you could listen to all our shows here from now on, if you can. Its (drum roll)..... www.calminganxiety.net !!! Ta Da. :) If you need more help do reach out to your local mental health team, samaratans or church. Our email, suggestions, tips etc calminganxiety@martinhewlett.co.uk Our YouTube channel https://www.youtube.com/c/martinhewlett?sub_confirmation=1Come join our FaceBook Group https://www.facebook.com/groups/CalmingAnxiety/If you'd like to support our channel and help us grow, we have a Patreon page where you can get early releases and no adverts. Plus a weekly newsletter with tips and offers https://www.patreon.com/user?u=31640060&fan_landing=true
In todays show I guide you into a relaxed state so that you can work on your negative thought process. It is another wonderfully simple technique with a very powerful result. If you need more help do reach out to your local mental health team, samaratans or church. Our website for more details and our wonderful book www.martinhewlett.co.ukOur email, suggestions, tips etc calminganxiety@martinhewlett.co.uk Our YouTube channel https://www.youtube.com/c/martinhewlett?sub_confirmation=1Come join our FaceBook Group https://www.facebook.com/groups/CalmingAnxiety/If you'd like to support our channel and help us grow, we have a Patreon page where you can get early releases and no adverts. Plus a weekly newsletter with tips and offers https://www.patreon.com/user?u=31640060&fan_landing=trueRandom moment..... while recording this session I had a maternity colony of bats outside my window, they roost in my roof! It was lovely
Today we look at coping with feeling alone during the pandemic. It's awful, that feeling of alone. All I can offer is a way of changing your perspective and giving my heart felt view on possible ways through this. If you need more help do reach out to your local mental health team, samaratans or church. Our website for more details and our wonderful book www.martinhewlett.co.ukOur email, suggestions, tips etc calminganxiety@martinhewlett.co.uk Our YouTube channel https://www.youtube.com/c/martinhewlett?sub_confirmation=1Come join our FaceBook Group https://www.facebook.com/groups/CalmingAnxiety/If you'd like to support our channel and help us grow, we have a Patreon page where you can get early releases and no adverts. Plus a weekly newsletter with tips and offers https://www.patreon.com/user?u=31640060&fan_landing=true
A full bosy relaxation session with positive visualisation to help frame a happier future. This guided meditation session is there to help take away the days stresses and strains and give you a more positive view of shaping your future. If you would like to learn more about the benefits of meditation and self hypnosis then try our latest book, a guide within a guide! It comes with 5 carefully tailoured sessions to show you how. Get yours here - https://gum.co/YZHRQTo join our weekly news letter - https://tinyurl.com/y7gb259eTo support the channel through our Patreon page - https://tinyurl.com/ybxb5yw4For an advert free Insomnia session - https://tinyurl.com/y77x8cuxOur YouTube Channel - https://www.youtube.com/c/martinhewlett?sub_confirmation=1For sessions you'd like to hear - calminganxiety@martinhewlett.co.uk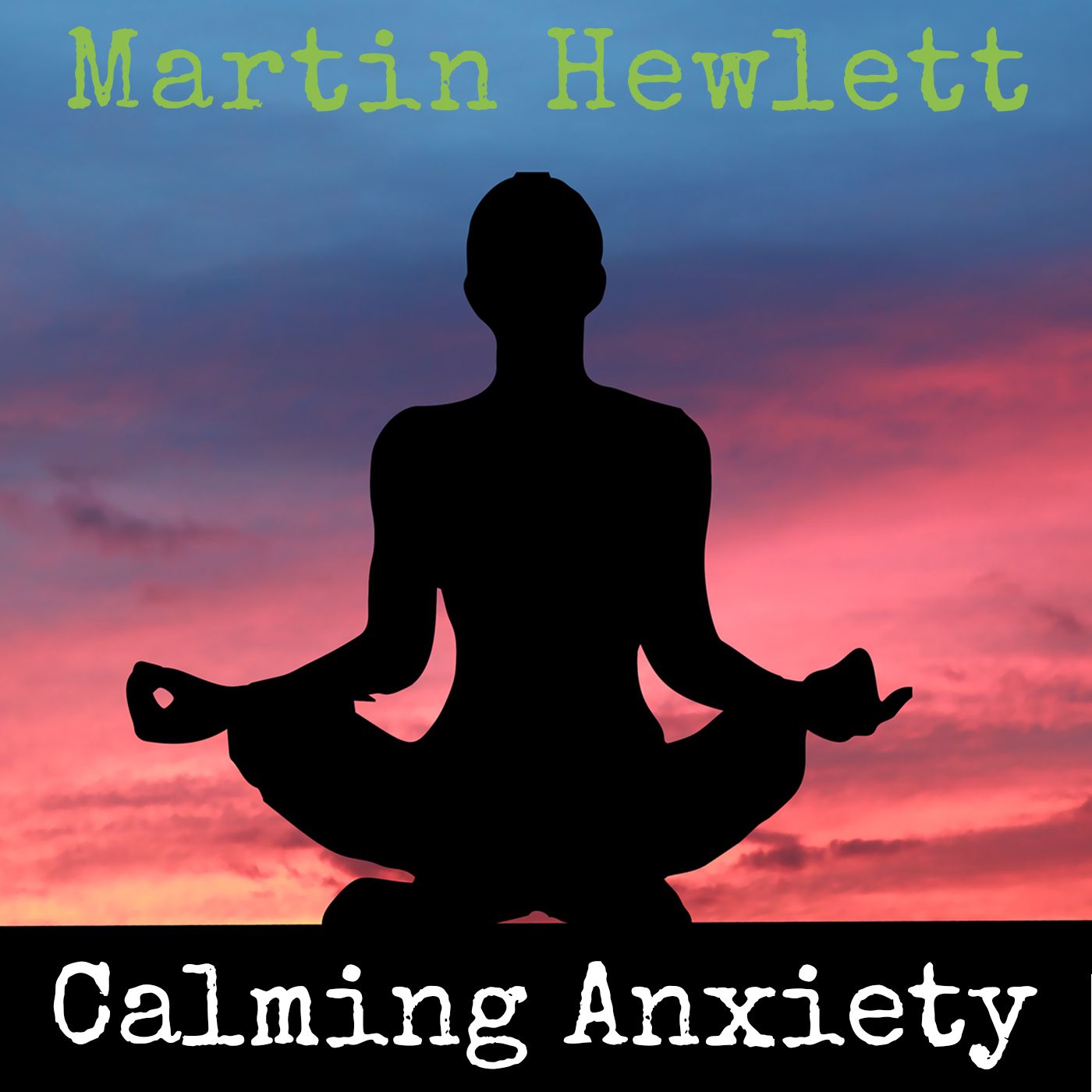 If you are having one of those horrible low days or moments then this is for you. A mindful approach to changing how you view yourself in times of need. If you find our podcast a benefit why not sign up for our weekly newsletter? Tips on controlling anxiety and news about all our sessions plus frequent audio session with no adverts on them !! Email calminganxiety@martinhewlett.co.uk Need a session to help you sleep? Get one here - https://tinyurl.com/y77x8cuxOur website www.martinhewlett.co.uk Our YouTube channel - https://www.youtube.com/c/martinhewlett?sub_confirmation=1To help support the channel - https://www.patreon.com/user?u=31640060&fan_landing=true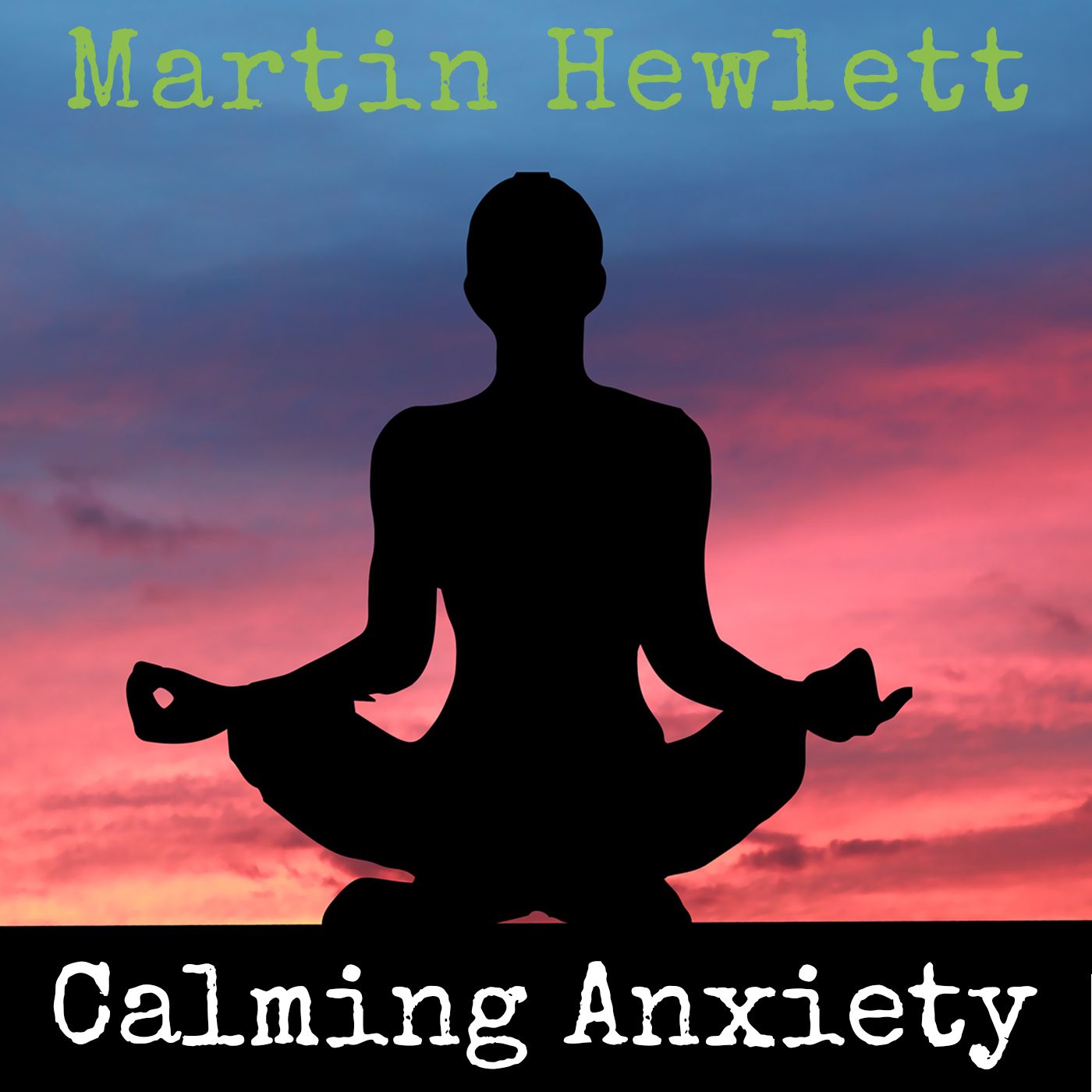 The 100th Calming Anxiety Podcast !!! YAY So, here we are at this momentus moment in the shows history. A huge thank you to all that subscribe and email the show. You have inspired me to continue, you inspired me to write the book and course and now, launching at the end of May, a brand new online course - Bannish Anxiety. A complete self help guide to ridding yourself of anxious thoughts and negative habits. If you would like to be reminded when its out then click here https://tinyurl.com/ycm28luyFor our YouTube channel - https://www.youtube.com/c/martinhewlett?sub_confirmation=1If you would like to support the Calming Anxiety Page through Patreon - https://tinyurl.com/ybxb5yw4Our Website www.martinhewlett.com To contact the show with ideas and reviews - calminganxiety@martinhewlett.co.uk
United States