Discover
Campfire Radio Theater
Claim Ownership
Author: A Haunted Air Audio Drama
Subscribed: 4,678
Played: 83,528
© Copyright 2020 John Ballentine. All rights reserved.
Description
Horror radio rises from the dead! Thrill to the twisted chills of a modern horror anthology, fully dramatized and soundscaped in the tradition of terror classics such as Nightfall and Lights Out! Can you hear the fear?

Latest updates and behind-the-mic info can be found on Facebook @CampfireRadioTheater and Twitter @CampfireRadio

Disclaimer: We cannot be held responsible for hauntings and demonic possessions that occur as a result of listening to this podcast!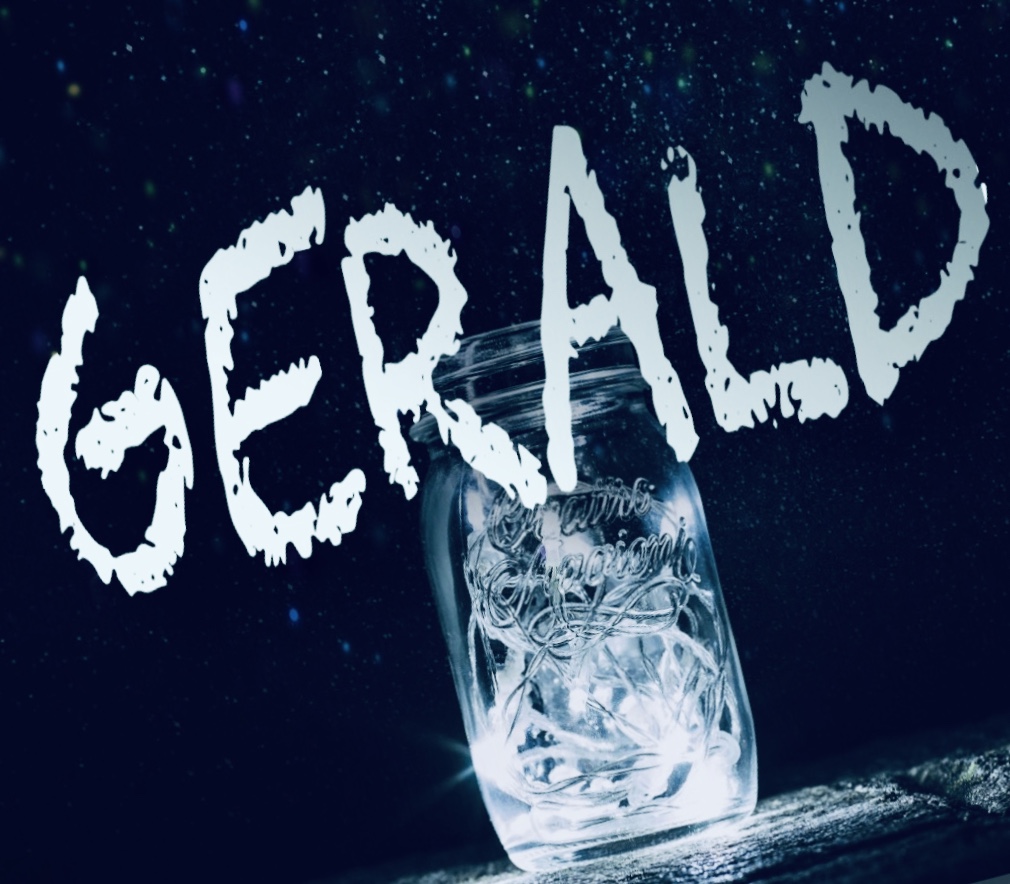 Gerald
2020-11-3038:36
2
Amid an atmosphere of growing hysteria, a small town minister is determined to get to the bottom of a series of unspeakable crimes just as his young son, Gerald, comes under the influence of a not-so imaginary friend. Warning: Contains explicit language and frightening situations. From the audio play by Bill Gray Adapted by John Ballentine Directed and produced by Kevin Hartnell and John Ballentine Cast James Hicklin Rish Outfield Blythe Haynes Jack Kincaid Owen Bevan M J Hartnell Joe Stofko Christina Alfieri Original music score by Kevin Hartnell Running time 38:36 Follow us on Facebook @CampfireRadioTheater and Twitter @CampfireRadio
On October 31st 2019, the taping of a law enforcement reality show went terribly wrong as an unspeakable terror was unleashed on an unsuspecting film crew. The concluding chapter of the legendary Talbert Building Incident. Warning: Contains explicit language and frightening situations. Written, directed and produced by John Ballentine Cast Tanja Milojevic Owen McCuen Mike Fox Linda Wojtowick Erika Sanderson John Bell Blaine Hicklin Original music score by Kevin Hartnell Running time 28:53 Follow us on Facebook @CampfireRadioTheater and Twitter @CampfireRadio
On October 31st 2019, the taping of a law enforcement reality show went terribly wrong as an unspeakable terror was unleashed on an unsuspecting film crew. We have the found footage "lost" tape of the legendary Talbert Building Incident. Warning: Contains explicit language and frightening situations. Written, directed and produced by John Ballentine Cast Tanja Milojevic John Bell Linda Wojtowick Mike Fox Owen McCuen Erika Sanderson John Ballentine Kevin Hartnell Original music score by Kevin Hartnell Running time 34:25 Follow us on Facebook @CampfireRadioTheater and Twitter @CampfireRadio
A young girl and her father continue to flee an insidious cult obsessed with harnessing the uncanny ability she displays for communicating with the dead. Warning: Contains explicit language and frightening situations. Written, directed and produced by John Ballentine Cast Jessica McEvoy Owen Bevan Joe Stofko Rachel Craig Dexter Herron Eva Schneider Original music score by Kevin Hartnell Running Time 30:05 Follow us on Facebook @CampfireRadioTheater and Twitter @CampfireRadio
A spiritual medium recalls harrowing experiences as a young girl traveling cross-country with her trucker father pursued by a mysterious cult. Along the way, they gain allies and enemies, both living and deceased. Warning: Contains explicit language and frightening situations. Written, directed and produced by John Ballentine Cast Jessica McEvoy Owen Bevan Rachel Craig Dexter Herron Julie Hoverson Blythe Haynes Blaine Hicklin Joe Stofko Original music score by Kevin Hartnell Running Time 27:08 Follow us on Facebook @CampfireRadioTheater and Twitter @CampfireRadio
On the run from a bad relationship, Ellen is pursued into a moonlit wilderness by a freakish pale brute forcing her to utilize dormant survival skills in a bloody game of cat and mouse. Warning: Contains explicit language and frightening situations. Based on the short story by Joe R. Lansdale Adapted, produced and directed by John Ballentine Cast Blythe Haynes Jack Kincaid Owen McCuen Tanja Milojevic Sarah Golding Original Music Score by Kevin Hartnell Running Time 34:08 Follow us on Facebook @CampfireRadioTheater and Twitter @CampfireRadio
Blood Puppets
2019-06-0535:18
7
Puppets from a local children's TV show haunt the dreams of an anxiety stressed single mother and seem to foreshadow horrifying events to come. Warning: Contains frightening situations not suitable for younger audiences. Written by Steve Schneider Directed and produced by John Ballentine Cast Diane Gilbert Jessica McEvoy Anya Schneider Erika Sanderson Edward Champion Julie Hoverson Javier Warford Dexter Herron Owen McCuen Music by Michael Hoffman and Kevin McLeod Accordian music by Jackson Parodi Running Time 35:18 Follow us on Facebook @CampfireRadioTheater and Twitter @CampfireRadio
The old house charmed Courtney and Landon from the start. Built in the late 1800s and beautifully renovated, it seemed the perfect place to begin their new life together and forget the mess they had left behind. But they do not know that the house has a secret of its own. Warning: Contains explicit language, frightening situations and adult content not suitable for younger audiences. Written, Directed and Produced by Billy Senese Cast Marin Miller Jesse James Locorriere Jenny Littleton Jessica Morris Brandon Boyd Music by Thomas Nöla LC Pictures The Dead Center Follow us on Facebook @CampfireRadioTheater and Twitter @CampfireRadio
A man investigates an old Texas mansion searching for antiques but soon finds more than he bargained for. Because in this lonely stretch of land, ancient gods walk the earth and their followers have little choice but to obey their twisted demands. Warning: Contains explicit language and frightening situations not suitable for younger audiences. Written by Joe R. Lansdale Adapted for audio by Jerry Stearns Directed by Brian Price Produced by Scott Hickey Joe R. Lansdale Website Great Northern Audio Follow us on Facebook @CampfireRadioTheater and Twitter @CampfireRadio
Intensive Care
2018-07-1636:40
10
Alex wakes in a run-down New England hospital with foggy memories of a car accident and his missing girlfriend, Elizabeth. And – was that a scream in the distance? Unable to decipher mind-bending delusions from reality, Alex soon realizes that his condition is much more critical than he first believed. Production Team:Matthew J Boudreau, Samantha Mason, and Frederick Greenhalgh Written by James Comtois Cast:* Nat Angstrom – Alex* Bernie Horowitz – Mrs. Lee* PG Lorusso – Mr. Bradley* Kristina Balbo – Elizabeth* Dave Marshall – Doctor* Hannah Kramer – Nurse 1* Janice Gardner – Nurse 2* Ashley Brooks – Nurse 3 The Dark Tome The Cleansed Aural Stage Studios
Monster's Game
2017-10-3134:33
10
A young man battling schizophrenic demons from his past, hears a sinister new voice in his earbuds with murderous intentions. Will a blossoming romance with a mysterious neighbor be his salvation or lead down a darker path? Warning: Contains explicit language and frightening situations not suitable for younger audiences. Written by John Ballentine Directed by Steve Schneider Cast Bobby Gaglini Sarah Caitlin Taylor Dexter Herron Tanja Milojevic Edward Champion Matthew Boudreau Sarah Golding Fiona Thraille Original Music Score by Kevin Hartnell Sound Design by Travis Vengroff Overlook Hotel Records 11th Hour Audio Productions The White Vault True Crime Garage Already Gone Podcast Running Time 34:33 Follow us on Facebook @CampfireRadioTheater and Twitter @CampfireRadio
Death and Alchemy
2017-10-0239:14
4
An obsessive doctor unleashes dark elemental forces in a mad quest to resurrect the dead in Victorian London. Warning: Contains graphic content and frightening situations not suitable for younger audiences. Adapted from the short story "The Doctor in the Dungeon" by Patrick Moody Adapted, directed and produced by John Ballentine Cast Owen Bevan Karim Kronfli Erika Sanderson Rish Outfield Robert Cudmore Music by Kevin Hartnell and Alan Howarth "Happy Ukulele" by Scott Holmes https://scottholmesmusic.com/ https://overlookhotelrecords.bandcamp.com https://www.patrick-moody.com/ http://www.owengbevan.com/ https://www.starnow.co.uk/karimkronfli https://m.facebook.com/erikasandersonactor http://www.twilighthistories.com/ Follow us on Facebook @CampfireRadioTheater and Twitter @CampfireRadio
Ravenous
2017-06-1132:32
3
Investigating the disappearance of a colleague, BBC journalist Albert Titus lands the scoop of a lifetime in the Scottish coastal village of Redmayne as he unravels a terrifying mystery perhaps tied to a sinister cannibal clan of legend. Warning: Contains explicit language and frightening situations not suitable for younger audiences. Written, directed and produced by John Ballentine Co-Produced by Kevin Hartnell Cast David Ault Robert Cudmore Matthew McLean Rachel Craig Caitlin Sneddon Jim Balfour Will Snyder Music by Kevin Hartnell Overlook Hotel Records A Scottish Podcast Evil Kitten Productions David Ault, Voiceover Artist Follow us on Facebook @CampfireRadioTheater and Twitter @CampfireRadio Running Time 32:32
Two old friends unearth lost secrets from their youth when they revisit the wooded site of an otherworldly encounter. A 3D binaural audio experience! Headphones/Earbuds recommended! Warning: Contains explicit language and frightening situations not suitable for younger audiences. Written, directed and produced by John Ballentine Co-directed by Blaine Hicklin Cast Blaine Hicklin John Ballentine Patrick Bazile Teresa Ballentine Rick Prewitt  Doug Hogate Jr Music by Kevin Hartnell Overlook Hotel Records Patrick Bazile Voice Talent Paradelphia Radio Follow us on Facebook @CampfireRadioTheater and Twitter @CampfireRadio Running Time 33:09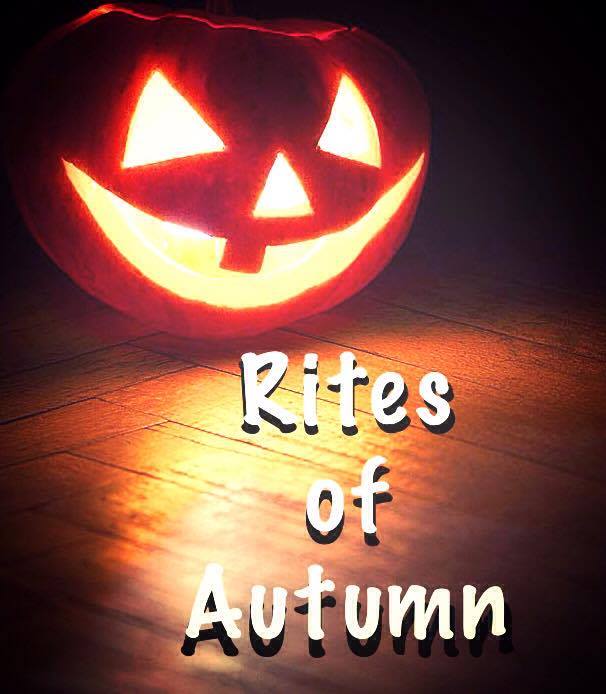 Rites of Autumn
2016-10-2426:02
8
  A young boy spends an autumn afternoon with his grandpa who passes on a few very unique and disturbing Halloween traditions. Written, directed and produced by John Ballentine Cast Joe Stofko James Hicklin Shelby Sessler Tanja Milojevic Rich Wentworth Kevin Hartnell Laurel Hicklin Music by Kevin Hartnell http://overlookhotelrecords.com/ Follow us on Facebook @CampfireRadioTheater and Twitter @CampfireRadio Running Time 26:01 
Woods Ferry
2016-06-0533:31
7
Weekend explorers on a quest for antique treasures stumble upon a lost town at the end of a long dirt road and soon uncover the unspeakable truth behind the decades past evacuation of Woods Ferry. Warning: Contains explicit language and frightening situations not suitable for younger audiences. Written, directed and produced by John Ballentine Cast Blythe Haynes Rish Outfield Steve Schneider Jack Kincaid Blaine Hicklin Joe Stofko Music by Kevin Hartnell http://overlookhotelrecords.com/ Running Time 33:32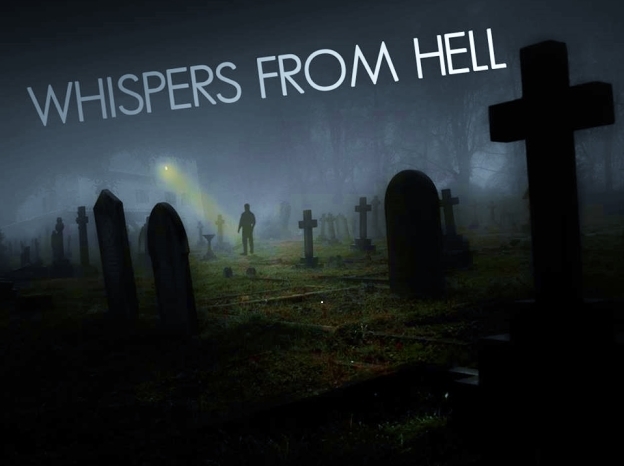 Whispers From Hell
2015-10-2529:00
5
Harmless pranks turn dark as a young woman fears a voyeuristic predator may be stalking her from the shadows of peaceful suburbia where a dreadful secret lies in the cemetery next door.Warning: Contains explicit language and frightening situations not suitable for younger audiences.Written, directed and produced by John BallentineCastRachel ArlingShelby SesslerJohn Patrick MelendezDiane GilbertTanja MilojevicMusic by Kevin Hartnellhttp://overlookhotelrecords.com/Special thanks to Lewis and Sandi Humphries for allowing us to record in their lovely home.Running Time 28:55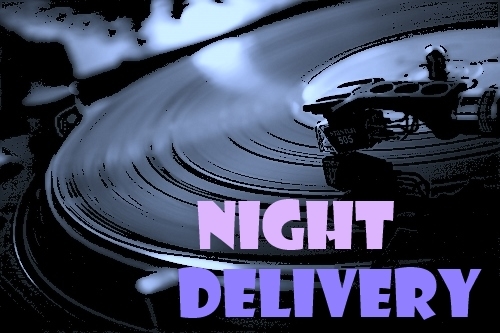 Night Delivery
2015-09-2037:41
6
A rookie late night radio DJ is entangled in the web of a beguiling young beauty in red and devilish reverse rock lyrics as a dark wave of violence sweeps 1980s Atlanta.Warning: Contains explicit language and graphic content not suitable for younger audiences.Written, directed and produced by John BallentineCastRish Outfield           http://dunesteef.com/Blythe HaynesBlaine HicklinJohn BallentineAnitra DeLorenzo    http://www.authorwebservices-xl.net/US/540609/Melissa EnglishKevin HartnellSteve SchneiderMusic by Kevin Hartnellhttp://overlookhotelrecords.com/Orignal Songs by Overlook Hotel Records featuring Joe Bartoldus, Mike Chambers, Andrew May, Mat Williams and Kevin HartnellRunning Time 37:33
A chilling mystery unfolds in 1900 off the Scottish coast as Joseph Moore arrives at the Flannan Island Lighthouse to find it cold and abandoned... its keepers vanished. Will a blood-stained journal reveal a clue to their dark fate or resurrect an ancient long-dead curse?Written, directed and produced by John BallentineU.K. production directed by Matthew McLeanCastRobert CudmoreMatthew McLeanJim BalfourRich Matheson                  http://www.ynrohkeeg.com/Blaine HicklinCaitlin SneddonMusic by Kevin Hartnellhttp://overlookhotelrecords.com/Produced in association with Yap Audio  http://www.yapaudio.co.uk/ http://audiodramaproduction.com/Running Time 33:50
RIP Part II
2014-10-2733:34
4
Once again, we follow the bloody trail of Jack the Ripper and his victims as pub patron Old Jim weaves a grisly tale of London's Victorian Whitechapel and hints at an evil that may still lurk amongst the shadows of the East End.Warning: Contains graphic content not suitable for younger audiences.Written and Directed by Blaine HicklinSeries Produced by John BallentineCastRish Outfield                 http://dunesteef.com/Gerti SteeleAlan Steele                   http://wadealansteele.com/Robert CudmoreWendy Bilton ArbuckleDavid Ault                     http://www.davidault.co.ukSasha BibinCaitlin SneddonScott ZeeMatthew McLeanJim BalfourHelen SykesFred SykesMark HowardMino RasicLaurel HicklinBlaine HicklinMusic by Kevin Hartnellhttp://overlookhotelrecords.com/Vocal arrangements performed by Lisa Greaves TaylorProduced in association with Yap Audio http://www.yapaudio.co.uk/Running Time 33:34
United States