Discover
Carp Chronicles Podcast
Claim Ownership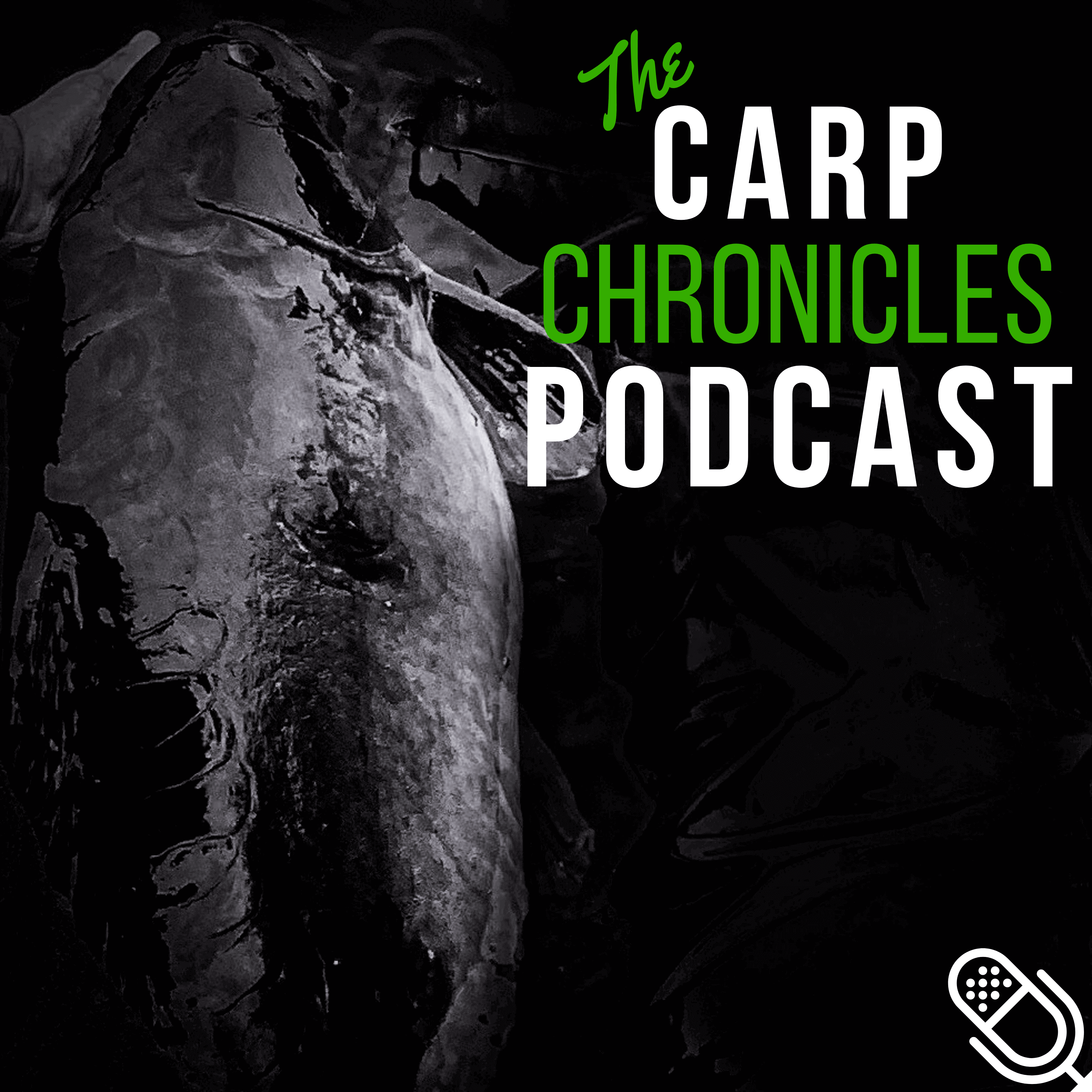 Jason Rider Returns!
2021-06-1302:55:39
Jason returns to discuss his incredible hauling run on his recent trip around France. His captures include some truly incredible , elusive fish. He also answers some of our listener's questions as well as giving his ever-interesting views on bait. Expect many tangents and fascinating subjects as we sit down with a few beers with the awesome Jason Rider...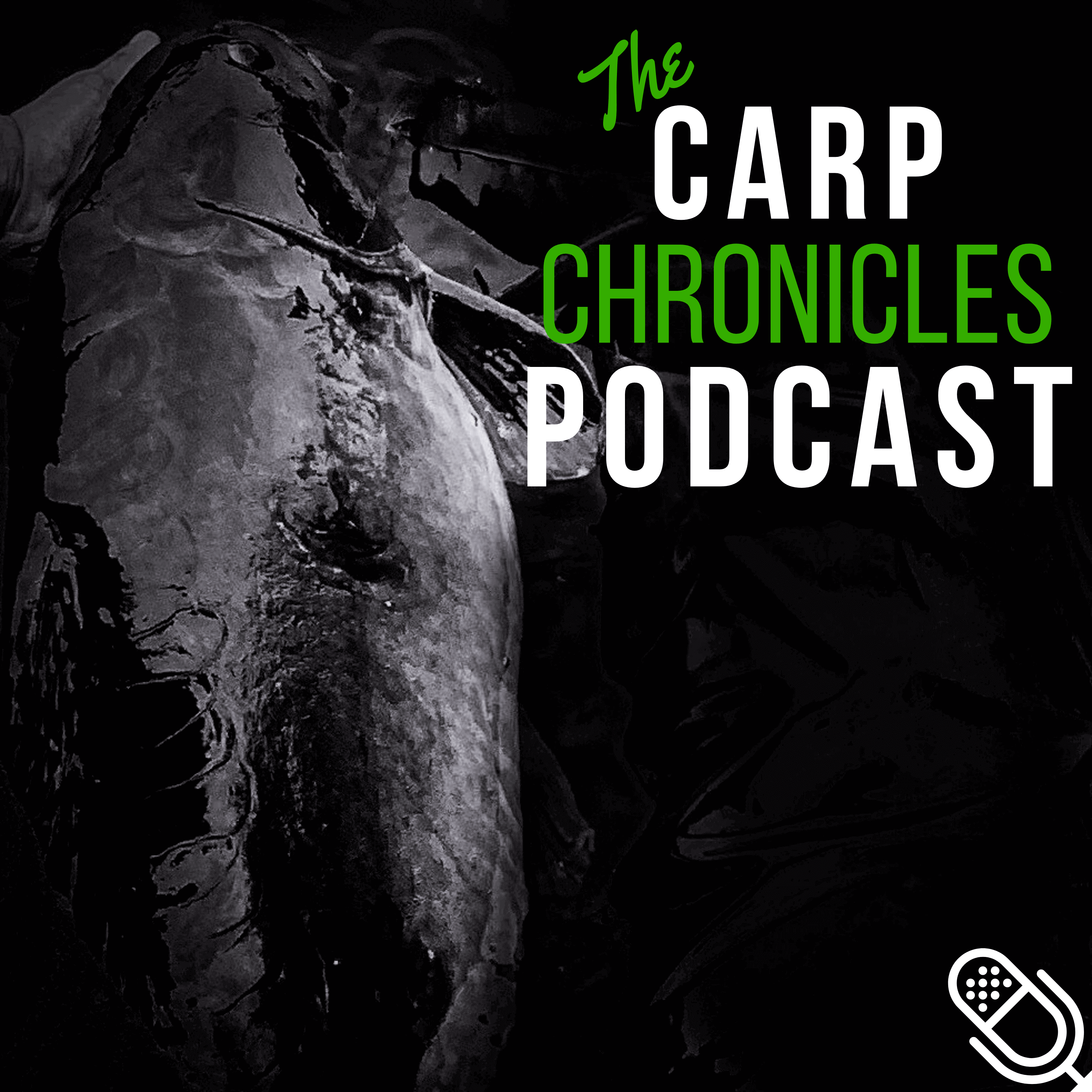 We're Back!
2021-06-0102:25:52
It's been a while but we are back to answer your questions which range from how to tackle new venues to baiting strategies and beyond. We also go over our current hookbait range and upcoming ingredient range. And don't worry, we aren't going anywhere and we have some fantastic episodes coming in the near future! Enjoy...
What an incredible episode we have for you! John Baker joins us to give a masterclass in flavours and carp bait. We cover many topics such as flavour science, what makes a flavour exceptional, flavour compounds, over-rated ingredients, shared recipes with Rod Hutchinson, how the famous scopex and monster crab came about, and so much more! This is an absolute treat for anyone interested in choosing the right bait to catch the carp of your dreams. Sit back and enjoy this very special episode with John Baker...
Bill Cottam joins us to talk about all manner of things involving bait and big carp! We cover classic recipes, big carp boilie formulation, essential oils, flavours, GLM, and so much more. Bill also opens up about his departure from Nutrabaits, which I am sure many of you want to hear. Enjoy...
Part two of the awesome Stephen White interview is here! Expect much more bait talk in the sequel to Stephens enlightening first episode as he talks us through how to formulate bait to single out specific big carp. Enjoy!
BCSG member Stephen White joins us to talk about how he targets huge carp from some of the UK's premier big fish waters including RH Fisheries Acton Burnell and Grenville. Stephen is highly educated on bait and shares some genuinely unique approaches to capturing his target carp. Enjoy...
Sam & Pete discuss their own angling, bait making, their takeaways from recent guests, and release some exciting info! Enjoy...
BP Milling owner Ben Pinniger joins us to talk all things carp science including bite times, natural food sources, carp feed formulation, optimising waters, strains of carp, aquaculture, algae blooms, fish breeding, Sparsholt College, bull seamen, and so much more. This is absolute gold for anyone wanting to understand the life and habits of carp!
Julian is back to take us through the 90's! We discuss many different aspects of his angling life such as nearly getting sued, his bait preferences, writing books, how he tacked his chosen carp venues as well as his time at Nash, Nutrabaits, Fox, and Daiwa. As always, enjoy!
Julian Cundiff takes us on a journey through the 80's and shares how he got into carp fishing, how he went about catching monstrous double-figure carp (and maybe even a 20 or two!), how he was influenced by his surroundings,  who he met along the way and much, much more. Sit back and enjoy a trip down Julian's memory lane...
Dr Patrick Mills talks about amino acids and how to include them in boilies for maximum effect. Patrick covers leak-off rate, attraction, taste, what works and what doesn't work, and much more. First inspired by the writing of Kevin Maddocks, Patrick has gone on to make the study of amino acids his life's work. He has formulated key attractors in baits for several major companies over the years including Richworth and SBS. Enjoy!
Jason is back for part two of his in-depth chat on carp flavours and other aspects of bait making. He also talks about his experiences carp fishing in America and Europe. Enjoy!
In this episode we have the amazing Jason Rider. Jason owns carp bait company The A Bait and has worked in the industry for many years. He has worked alongside Gary Bayes from Nash Bait as well as Bob from RD Cambell who created the legendary tutti frutti! This is part 1 of our chat with Jason, we hope you enjoy listening to it as much as we enjoyed recording it!
Sam & Pete pour themselves a drink and shoot the breeze on fishing, bait, equipment, and more. Enjoy!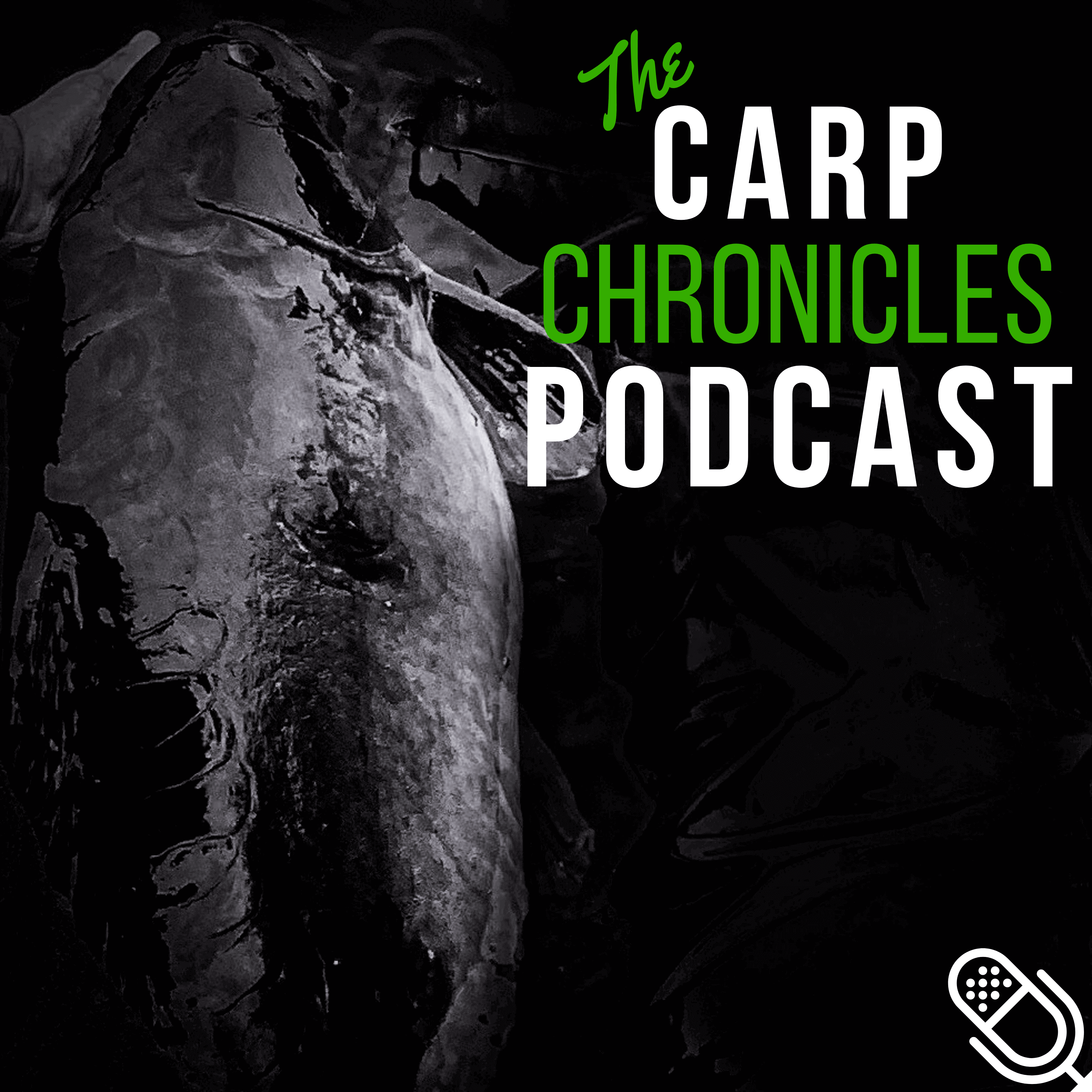 Christmas Special 2020
2020-12-2402:34:52
We reflect on the previous year and basically have a chat about our carp angling. Merry Christmas!
We welcome back Shaun Harrison to discuss all manner of interesting topics such as fishing extreme depths, cooking in the great outdoors, fishing in weed, tackle innovations, bait application, being held at gun-point and much, much more! As always, enjoy...
He's back by extreme demand! We have an absolute monster of a chat with carp bait expert Dean Towey. This episode is crammed full with both carp and bait science. Enjoy!
Sam and Pete relay some of their stories from the past, both spooky and hilarious! Expect some crass boys-talk in this episode!  
What an incredibly important episode we have for you. Joss is the fishery advisor for the UK Wild Otter Trust, former PAG board member, one of only 5 licensed live otter trappers, and a life-long angler. We cover the ins and outs of protecting fish from predation, how to read the subtle signs of an otters presence, the law surrounding protecting a fishery from predation, and so much more. As always, enjoy...
We answer your questions! Tactical edges, seasonal changes, gaining advantages, and much more...
United States