Claim Ownership
Author:
Subscribed: 0
Played: 0
Description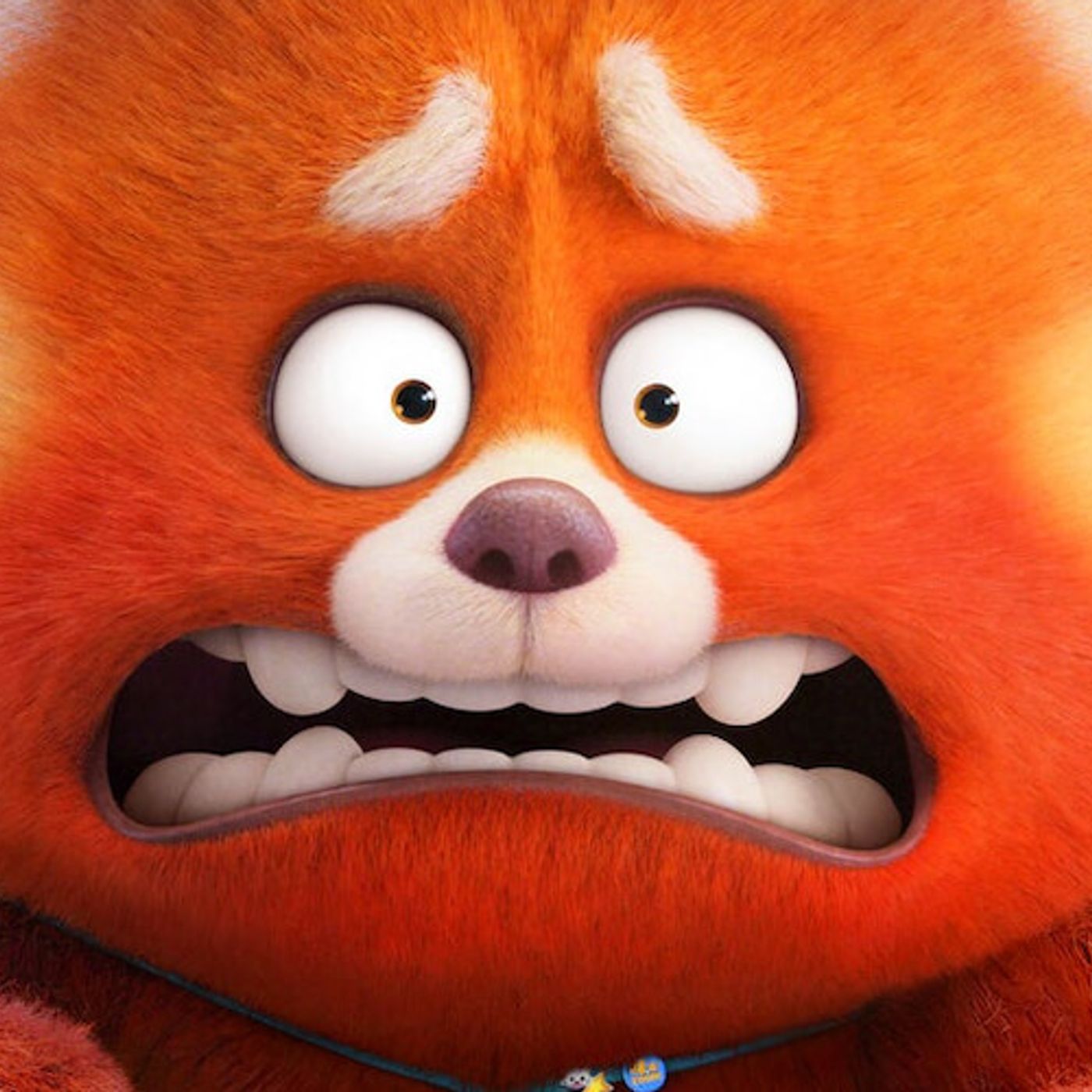 In the world of animation, Toy Story changed everything. With that instant classic in 1995, Pixar ushered in a new era of family entertainment with stunning visuals and and rich themes...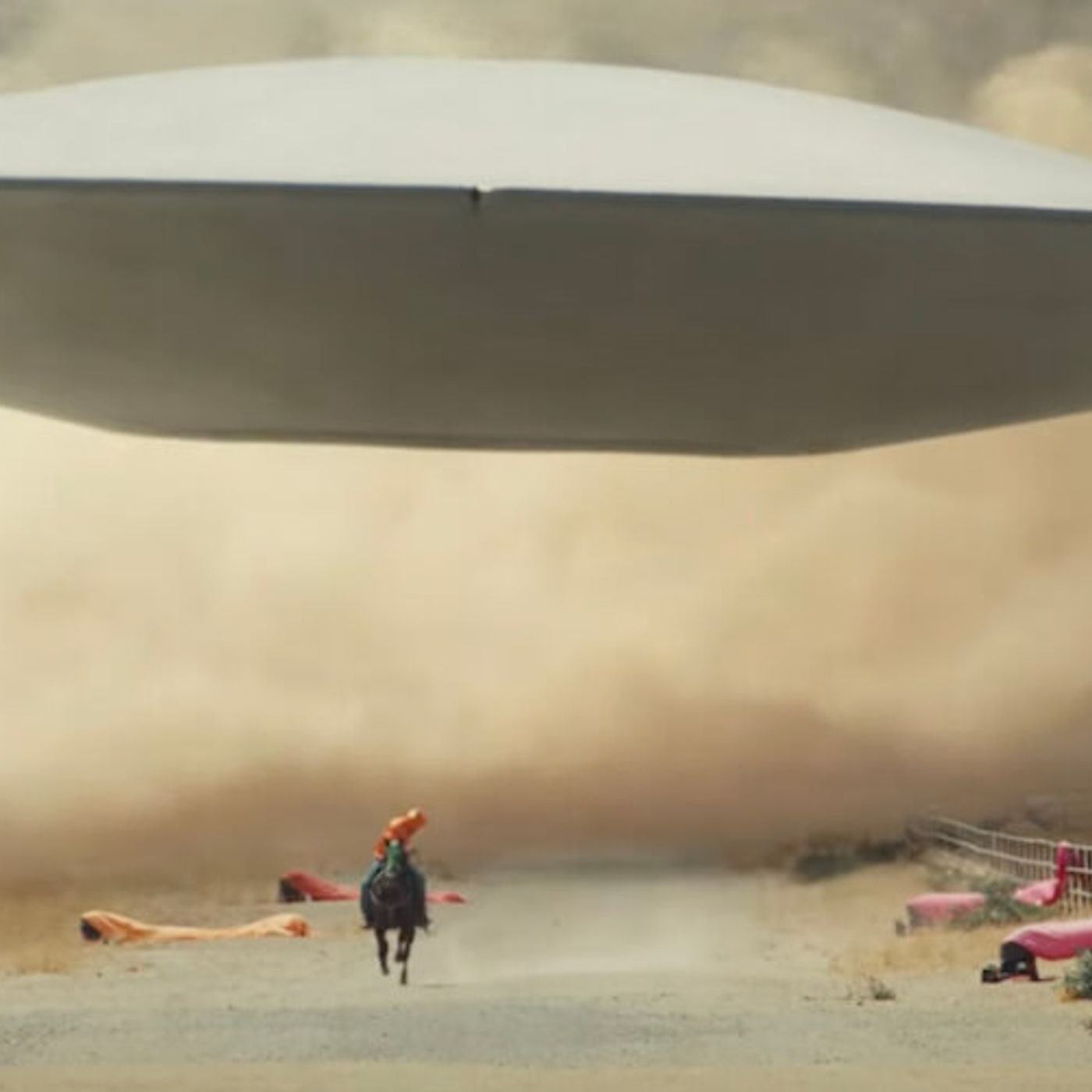 Few names in Hollywood carry with them event status. Jordan Peele is one of them. Ever since the first trailer dropped in February, Nope was marked as the event of...
Tim couldn't be with us this month, but fear not! We found a worthy replacement. After talking about him all year, Dan Baker is finally a guest on the Cinema...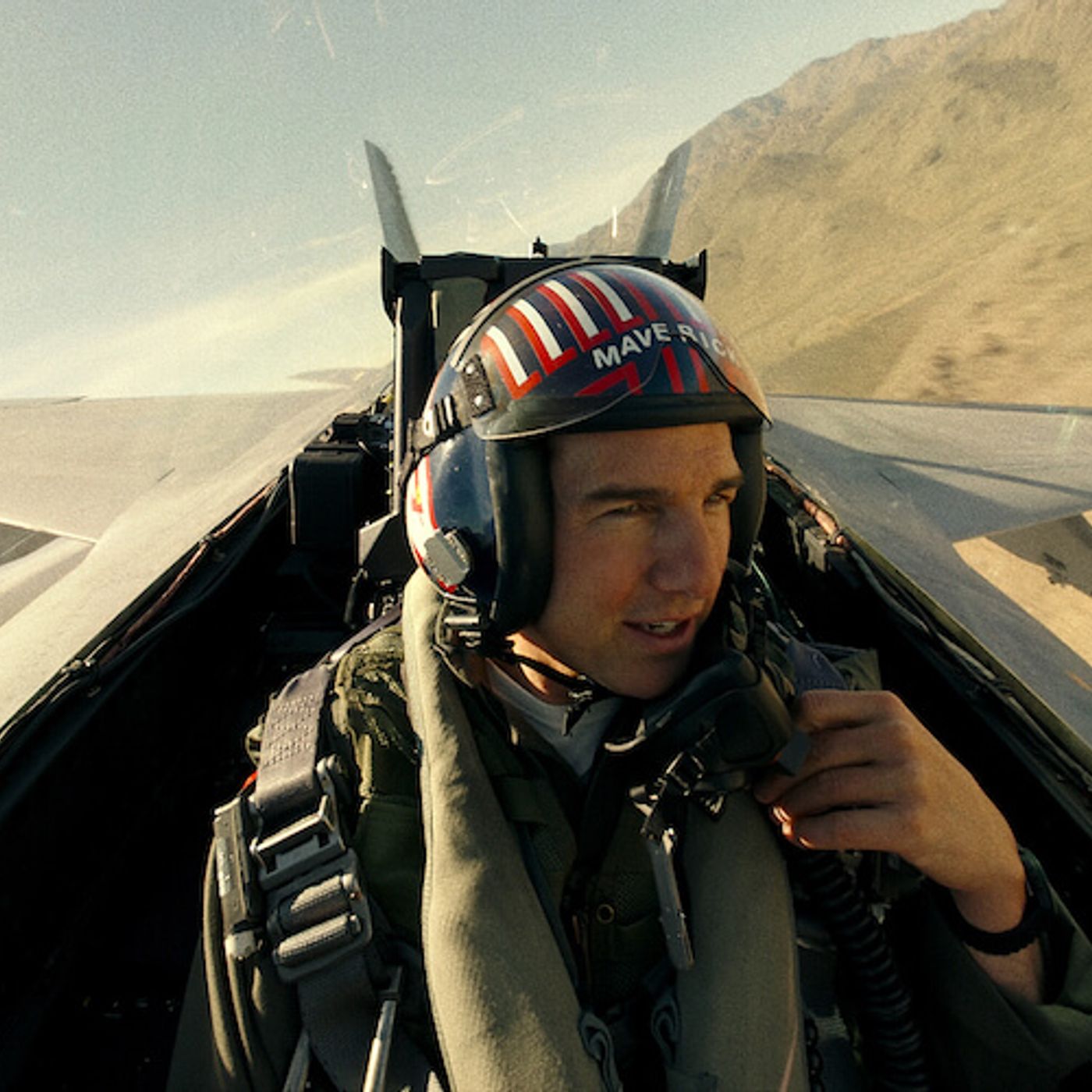 Who thought a sequel to Top Gun would actually be worth watching? Not us. But director Joseph Kosinski had other plans. His sequel to the 1986 original feels like the...
Everyone is familiar with the multiverse thanks to Marvel, but we've never seen it quite like this. Everything Everywhere All at Once offers a fresh take on the concept of multiple...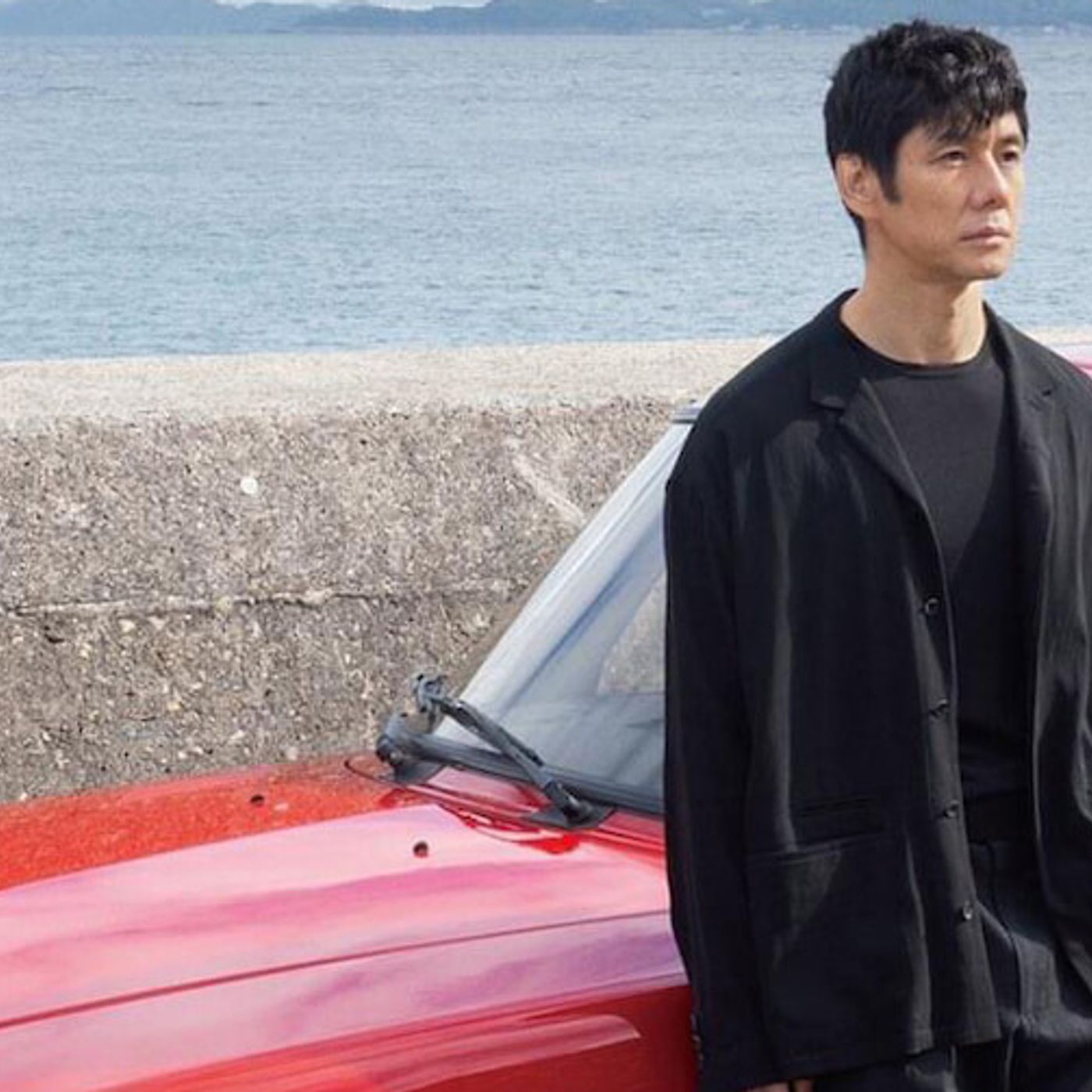 Coda won the highest honor at this year's Oscars, but the academy failed to recognize the true best picture of 2021: Drive My Car. Car did win an Oscar for Best International Feature...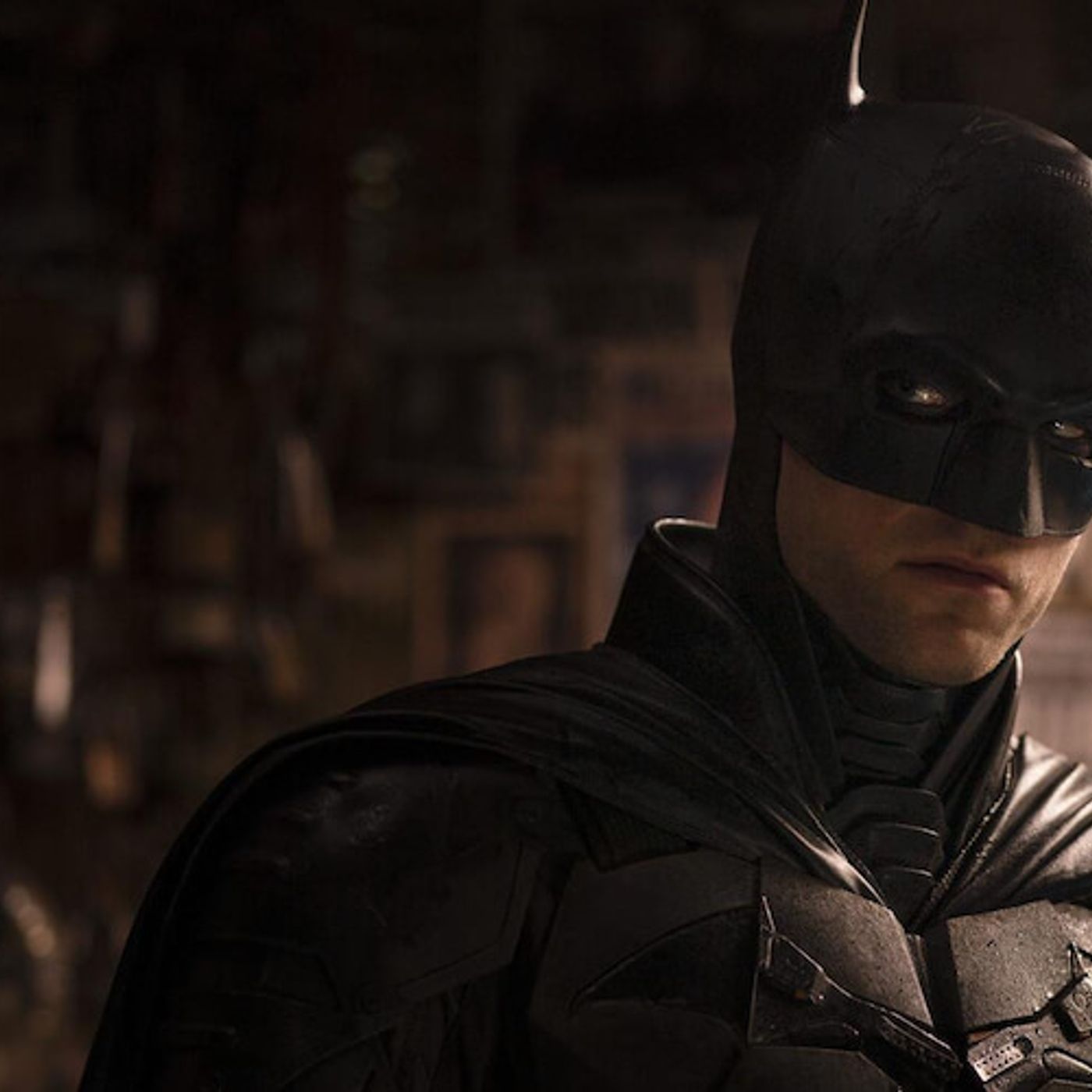 How many times can Batman be rebooted? We know the story. We know the villains. What fresh take could anyone add to the franchise? Enter Matt Reeves, a director with...
Welcome to the first Cinema Faith podcast in two years! Covid changed everything and Cinema Faith was no exception. Our website has been mostly dormant since March of 2020, but...
Christmas movies are overrated. Why not spend the holidays with a film full of sociopaths instead? That was Netflix's gamble when they released Martin Scorsese's latest offering on their streaming platform in December. According to them, 26 million people have streamed the movie to date. Clearly, the gamble paid off.Scorsese has made a lot of features in his 50+ years of filmmaking, but he'll always be best known for his mob movies. The Irishman is the perfect culmination of that legacy. The film is filled with actors that have been with Scorsese from the beginning including Robert De Niro, Joe Pesci, and Harvey Keitel, while even borrowing the Godfather himself: Al Pacino. Based on the book I Heard You Paint Houses, The Irishman tells the story of Frank Sheeran (De Niro), a hit man for mob boss Russell Bufalino (Pesci). Sheeran is assigned to be the go-between for the mob and famous union leader Jimmy Hoffa (Pacino), but their relationship blossoms into a genuine friendship. That proves problematic for Sheeran, however, when Hoffa steps on the wrong toes and becomes the mob's next target. The Irishman is the kind of movie Scorsese could only make this late in his career. All of his signature trademarks are there, but unlike Scorsese's previous mob entries, The Irishman takes the time to explore what happens to a gangster in his final years when all that's left is regret. With five Golden Globes under its belt, the movie is sure to be a major Oscar contender and the perfect highlight reel of Scorsese's legacy.Join Jon and Tim on this month's podcast as they discuss Goodfellas vs. The Godfather, Martin Scorsese's online rant, the problem with Netflix, what makes mob movies interesting, Al Pacino's yelling scenes, Tim's resemblance to Santa Clause, the answer to the stuffing mystery, Robert DeNiro's CGI eyes, Jon's controversial opinion, a defense of It's a Wonderful Life, Jimmy Hoffa as a Christ character, how are choices define us, the inevitability of regret, and what truly matters at the end of our lives.
As protests spring up worldwide and economic populism becomes the defining politic of the moment, it was only a matter of time before a film tapped into the zeitgeist. That film is Parasite. The movie, directed by Bong Joon-Ho, nabbed the Palm d'Or at this year's Cannes Film Festival, opened in wide release across the country, and has already raked in close to $100 million domestically. Not bad for a foreign film with subtitles.Parasite is about a family of four struggling to make ends meet in a cramped South Korean apartment. Through a chance encounter with an old friend, the oldest son of the family, Kim Ki-woo, lands a tutoring gig for a rich family of four across town who are on the opposite end of the ladder socially and economically. Eventually, Kim Ki-woo sees an opportunity worth exploiting. Through a series of events, Kim Ki-woo finds a way to employ every member of his poor family in the household of the rich family, all while acting as if they are complete strangers. From there, the movie takes a variety of twists and turns, encompasses multiple genres, and finally culminates in a shocking climax. Joon-Ho's directing is crisp and precise. Every shot is honed for maximum impact, and every scene is filled with meaning and symbolism. Some stories are powerful enough to transcend language and culture. Parasite is one of them.Join Jon and Tim as they discuss the movies they're thankful for, a defense of cool whip, why Jon hates Star Wars, the lost theater amenity, strangers in loveseats, Tim's favorite parasite, Planes, Trains, and Automobiles, the myth of class dynamism, Jeff Bezos vs. Amazon factory workers, how elites manipulate the masses, why money can buy happiness, and the ways wealth disguises suffering beneath the surface.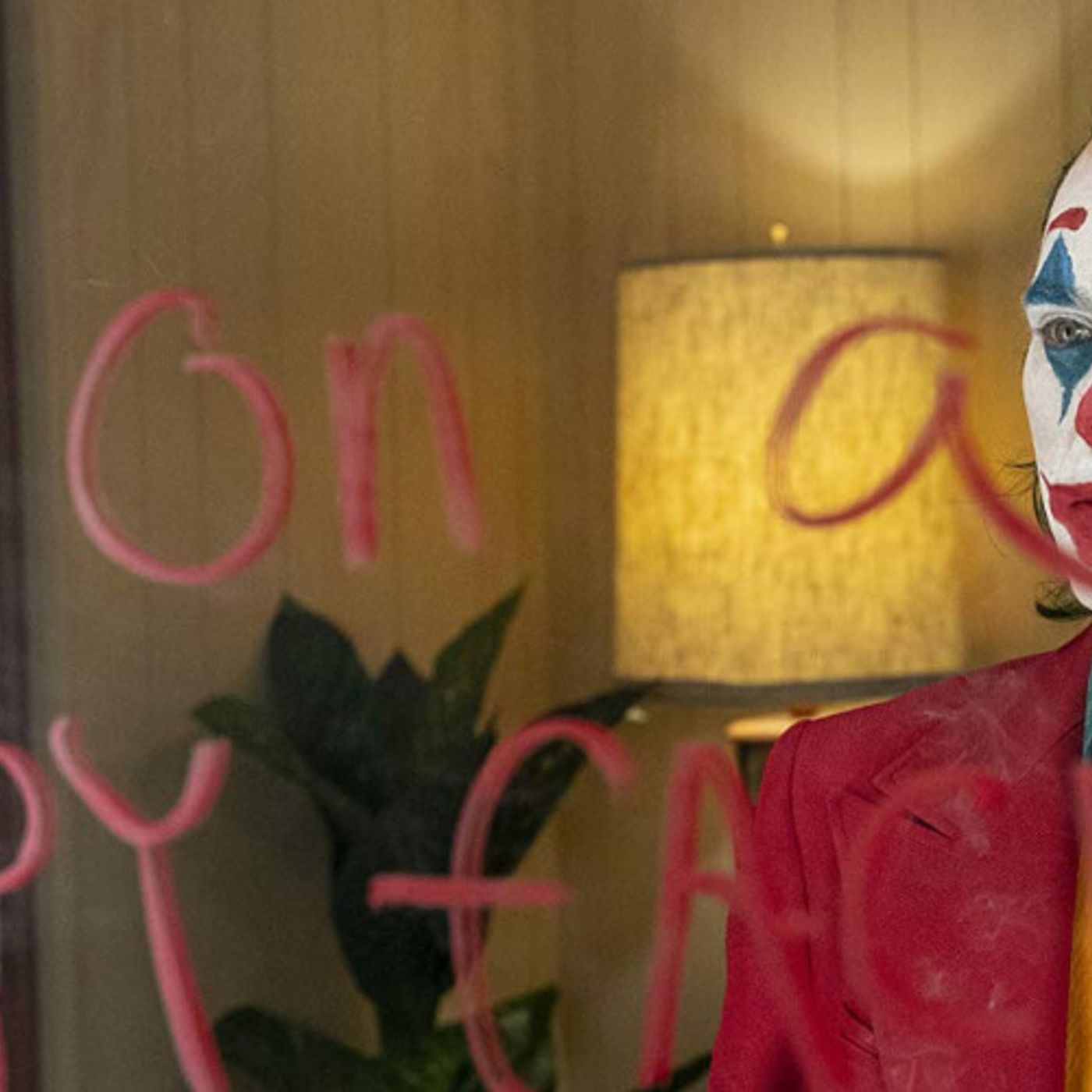 No film in recent memory has been as polarizing as Joker. A scroll through Rotten Tomatoes reveals a spectrum of reactions ranging from the highest praise of the year to anger that the movie was even made. One thing's for sure though: everyone has seen it. Joker is officially the highest-grossing R-rated film of all time bringing in $856.3 million to date. And everyone who's seen it has an opinion. Naturally, the time has come for ours.Joker certainly isn't your average comic book movie. For starters, director Todd Phillips treats the material like a straight-forward psychological drama. Substituting Chicago for Gotham would in no way lessen its impact. For some, that's part of the problem. For others, it's a breath of fresh air. But Joker's ultimate offering is the only thing everyone can agree on: Joaquin Phoenix. In what's sure to net him his fourth Oscar nomination, Phoenix is nothing short of a revelation. He brings a haunting, physical approach to the Joker that manages to stand out even in the shadow of the other infamous portrayals of the villain. The praise for Phoenix is unanimous. And yet, no one can agree on the movie he stars in.Join Jon and Tim as they discuss their reactions to the reactions, the 50th Cinema Faith podcast, Ben Stiller's directing, the Mongolian Grill experience, Joaquin Phoenix's filmography, Jon's man-crushes, the streaming revolution, why Millenials don't appreciate Tim Burton enough, Robert De Niro's read-through, comedy directors doing serious films, Tim's HBO subscription, why we need to talk about mental illness, the duty of citizens in a social contract, banning art, and the way of cruciform love.
Booksmart has been on our radar since its release in May. With a 97% Rotten Tomatoes score, it's one of the best-reviewed films of the year. But now, it's our turn. Does the movie live up to the hype?Booksmart is the directorial debut of actress Olivia Wilde. Whatever faults Wilde brings to her first outing, casting isn't one of them. Kaitlyn Dever and Beanie Feldstein play Amy and Molly, two high school seniors who have made school their sole focus. With their enrollment secured at a prestigious university, they feel superior to their fellow classmates who seemingly care more about partying than homework. But when Amy and Molly learn that the students they looked down on have been accepted to the same elite universities as them, they suddenly realize they may squandered the last four years of their life and vow to cram all of the fun they could have had into one raucous night.Join Jon and Tim as they discuss Ira Glass' good looks, why radiation is scary, coming of age films, Jon's pick for the best movie of all time, why we're better than the New York Times, what "thirsty" means, why comedies just need to be funny, the birth of Joker time, when problems feel like the end of the world, the beauty of the Gospel, the false gods of our culture, the perils of individualism, and the value of loyalty.
The ninth film from Quentin Tarantino is now playing, and it's filled to the brim with everything you love or hate about his movies. When Once Upon a Time In Hollywood was first announced, we admittedly feared the worst. A Tarantino film about the Manson murders? Gulp. But the end result is guaranteed to surprise you.Hollywood is the collision of two different stories and two different eras. The first story follows fictional actor Rick Dalton (Leonardo DiCaprio) and his stunt double Cliff Booth (Brad Pitt) at the tail-end of the 60's coming to grips with the death of the cowboy hero and the birth of 70's counter-culture. The second story chronicles real-life actress Sharon Tate (Margot Robbie) as she follows the trajectory that leads to her real-life murder at the hands of the Manson cult. How do the two tales connect, and what is Tarantino's take on those fateful murders of 1969? The answers are best experienced spoiler-free, but one thing is certain: Hollywood is a welcome return to form for Tarantino after The Hateful Eight. The film is as entertaining as summer movies get with layers of depth to mine underneath the surface. Love him or hate him, a Tarantino film is always worth talking about.Join Jon and Tim as they discuss Brad Pitt's abs, their long hiatus, the controversy surrounding Tarantino, Dakota Fanning's scary comeback, where truth meets fiction, why Tim doesn't like Sandra Oh, why Jon doesn't like Jerry Seinfeld, whether Sharon Tate's portrayal is underwritten, the humble morality of Cliff Booth, the ultimate theological debate of 2019, whether God is a pacifist, and why we crave violent heroes.
Eleven years ago, Iron Man changed comic book movies forever. Not only was the movie great, it was the beginning of a journey through the Marvel Cinematic Universe, with each film offering something new while also being connected to one large story. Avengers: Endgame is the culmination of that 22-film saga. From this point forward, the MCU will never be the same.In many ways, Endgame is the pinnacle of Marvel's achievements. Their signature blend of comedy and adventure are still in place, but the movie also dives into weightier themes. All of the central heroes we've invested in over the years are together and better than ever. And directors Anthony Russo and Joe Russo employ an ingenious plot device that makes the movie both a celebration of the old and an embrace of the new. There's no question that Endgame is a great comic book movie, but is it also a great movie? What began as a normal Cinema Faith podcast became a sprawling discussion on the nature of art itself.Join Jon and Tim as they discuss how to compare art across genres, the Lubezki/Cuarón film no one's heard of, virtual reality movies, how Marvel ruined Jeremy Renner's career, time travel movies, whether The Matrix stands the test of time, how the Marvel heroes differ from Christ, Jon's Game of Thrones rant, why Thanos is right part II, the fine line between cool and ridiculous, the "popular film" Oscar category, Tim's dirty theater experience, the truth about grief and loss, and how to maintain hope in the darkness.
April is too early to be talking about the Oscars, but sometimes a gem comes along that's worthy of the discussion. Director Sebastián Lelio isn't well-known to American audiences. His only English-language feature prior to this year was 2017's Disobedience. But Gloria Bell could be the film that changes all of that for good.Bell is a remake of Lelio's own Spanish-language movie Gloria. Julianne Moore plays the titular character, a divorced 50-something looking for love and meaning wherever she can find it. She spends her days at a dull office job and her nights at a dance club. The latter is where she meets Arnold (John Turturro), a fellow divorcé. But Lelio is after something deeper than a plot-twisting romance. Bell is a character study first and foremost, inhabited by the best performance of Moore's career. Moore has already earned her place in the Best Actress discussion, and it's only April. And yet, this isn't just a performance in search of a movie. Lelio's talent behind the lens and poignant symbolism make Gloria Bell the best movie of 2019 to date.Join Jon and Tim as they discuss Lelio's voyeuristic style, their favorite Julianne Moore movies, the monthly weather report, a super-fan shout out, Jon Turturro's best role, why Tim is a prophet, Christendom's marriage obsession, the latest Netflix original, Jon's Marvel sales pitch, reclaiming the term "life-affirming," the dual natures of Jesus, and why it's better to be alone than inauthentic.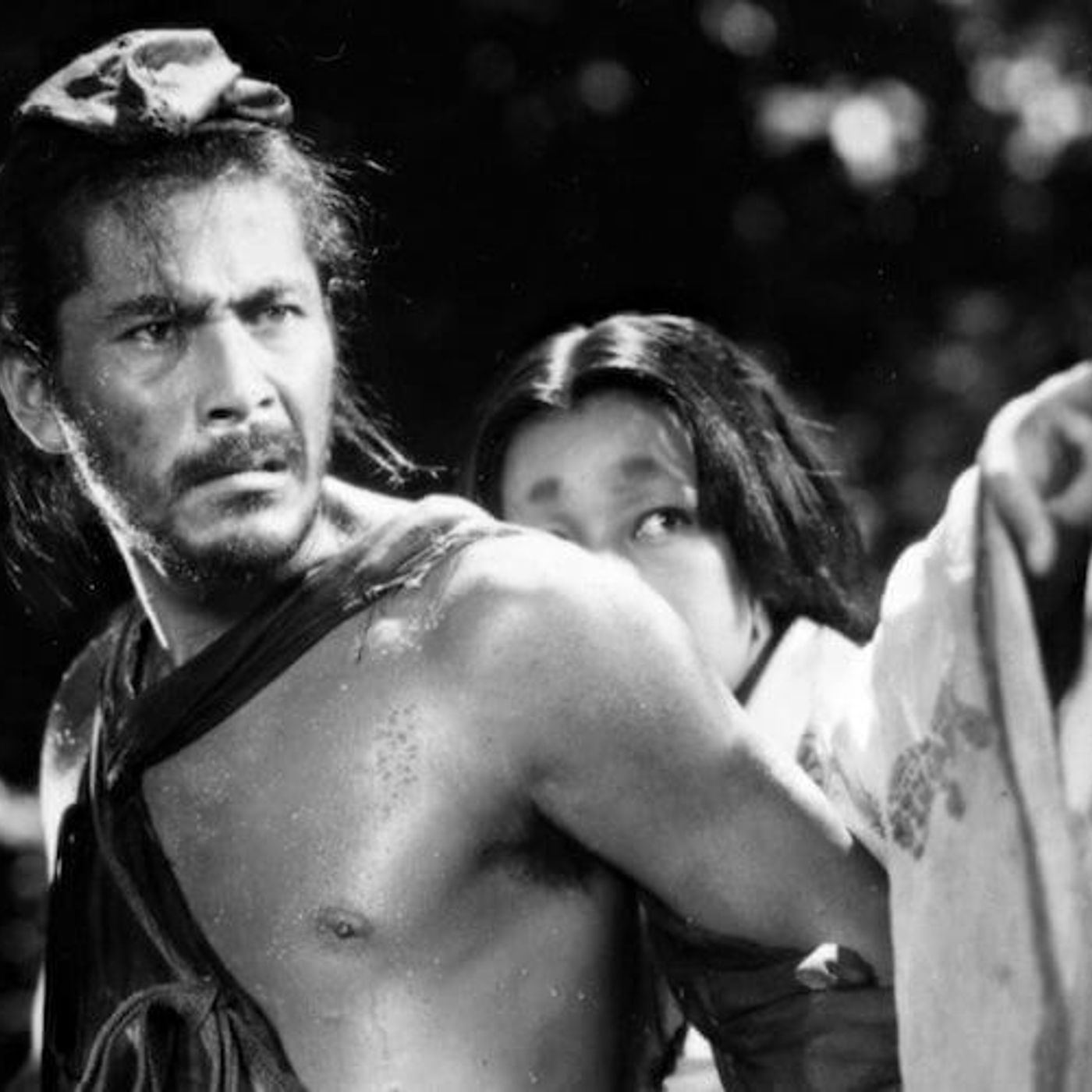 We're back! After taking February off for all things Oscars, Jon and Tim are ready to turn the page on 2018…by talking about a really old movie. Yes, that's right — 2019 will have to wait. It's a dumpster fire in movie theaters right now, so we thought we'd travel back in time to 1950 and visit the work of a master. There are few directors as influential and legendary as Akira Kurosawa, and Rashomon is the perfect introduction to his work for the uninitiated.Rashomon is a Japanese classic which tells four versions of the same story involving a bandit's attack on a married couple. Kurosawa uses the groundbreaking technique of differing narratives to highlight the fickle nature of truth, justice, and human nature. The movie is even more relevant today than when it was released 69 years ago. As we wrestle over facts in our post-truth era and regularly discover the dark side of people we thought we knew, Kurosawa offers us fresh insight and the one thing we need most of all: hope.Join Jon and Tim as they discuss Amy Adams' best performance, Cameron Crowe's fall from grace, why we're living in a golden age of television, highlights from Oscar night, the dynasty of Mexican directors, Jon's confession, the legacy of Akira Kurosawa, the "Rashomon Effect," why we need to take sin seriously, how Rashomon is responsible for Roma's Oscar win, the subjective nature of truth, and whether any of us are truly good.
Barry Jenkins and Damien Chazelle both directed Oscar-nominated movies this year. The last time that happened was in 2017 when Chazelle's La La Land was mistakenly announced as the Best Picture winner only to be supplanted by the true Best Picture winner — Jenkins' Moonlight. The debacle was a distraction from what should have been Jenkins' sole moment in the spotlight. Moonlight was indeed the best film of 2016. Now, Jenkins is back with a follow-up: If Beale Street Could Talk. Beale Street is an adaptation of the book by James Baldwin released in 1974. The film centers around a wrongfully incarcerated man named Fonnie (Stephan James) and his pregnant fiancée Tish (Kiki Layne) as they desperately try to prove Fonnie's innocence and reclaim their family. The story takes place in the early 70's, but its themes of racism, discrimination, and injustice are just as relevant today. Jenkins employs the same powerful visual style that made Moonlight a masterpiece. This, combined with outstanding acting across the board (including Regina King in an Oscar-nominated performance), makes Beale Street one of the best films of the year.Join Jon and Tim as they discuss the strangest Golden Globes ever, where not to get barbecue in Memphis, what Jenkins gets right about relationships, the most haunting scene of 2018, another voiceover rant, the long forgotten Look Who's Talking Too, the Amazon-Disney One World Government, why moving to France is tempting, the key scene that almost got cut, how cinematography enhances intimacy, why stories work better than arguments, the injustice of mass incarceration, and whether black folks can have a normal life in America.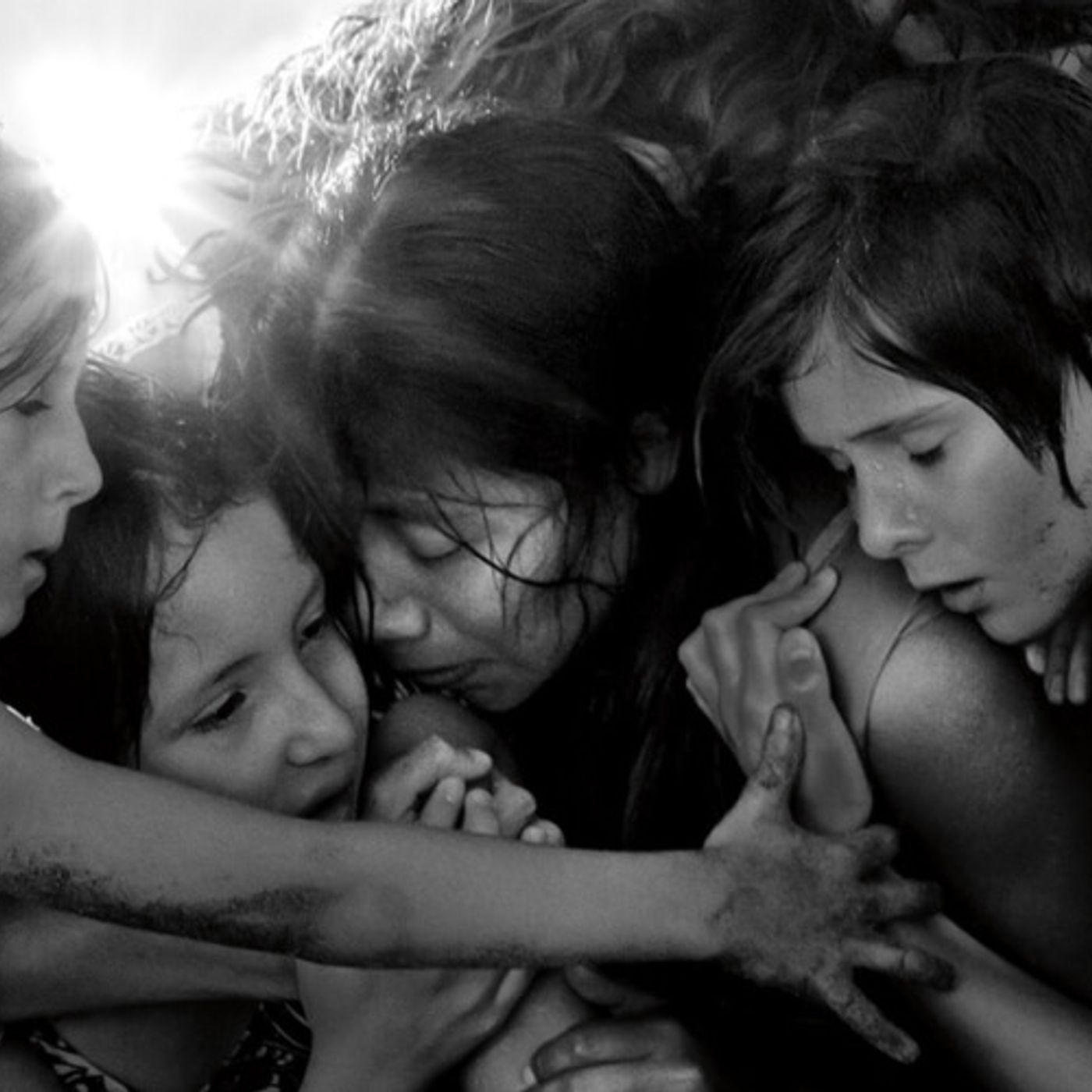 It's that time of the year again. Lights are glowing. Music is going. Food is flowing. That's right — it's Oscar season! The festive holiday where we live in movie theaters because all the best films of the year appear over the course of three months. However, Netflix might be changing that. The platform that redefined TV as we know it just released their primary Oscar contender in theaters and streaming simultaneously. So rather than make yet another trip to the theater, you can watch this Oscar favorite from the comfort of your living room. But if you do, you'll be missing out on the most beautiful big screen experience of 2018.The movie is Roma — the latest from director Alfonzo Cuarón. Cuarón won over film buffs with his 2001 indie Y Tu Mamá También. And yet, he's also known for mainstream fare like A Little Princess, Harry Potter and the Prisoner of Azkaban, and Gravity. But Roma could be his best film to date. It's certainly his most personal. Cuarón constructed the movie primarily from memories of his own childhood growing up with upper class privilege in Mexico City while being taken care of every day by a lower class maid. The film centers around a re-creation of that maid named Cleo (played by first-time actress Yalitza Aparicio) and the unsung life she led. From a visual standpoint, the movie is stunning. Every shot is a work of art. But it's the subtlety and authenticity of Cleo's journey that lends Roma its true power, and it's why we'll be talking about it come Oscar night on February 24th.Join Jon and Tim as they discuss why it's okay to feel good about Christmas, Cuarón's filmography, sex as a personal journey, Michelangelo's Pietà, when dialogue is more effective than special effects, Christmas Eve movie picks, why Y Tu Mamá También is more than a threesome with someone's mom, Jon's Time magazine subscription, what book to film adaptations get wrong, why eating out with kids is always a mistake, Robert McKee on story, the importance of the first scene, God's favorite people, the strength of the powerless, and whether Roma is a true masterpiece.
Our audio equipment failed us in October, but we're back and better than ever. Welcome to our first double feature podcast! That's right, this month you get two movies for the price of one.Starting things off is First Man. After launching two masterpieces into the universe with Whiplash and La La Land, director Damien Chazelle is back with a film about Neil Armstrong's infamous walk on the moon. But First Man is so much more than a biopic. Chazelle re-teams with Ryan Gosling for an untold take on the Armstrong story that is far more about his small step than the giant leap for mankind. Once again, Chazelle employs a masterclass in writing, cinematography, directing, and music to create a spellbinding journey into the vastness of space.Next up is the documentary Free Solo about climber Alex Honnold who enjoys summiting mountains with no safety equipment in sight. Directors Jimmy Chin and Elizabeth Chai Vasarhelyi follow Honnold as he attempts one of the most dangerous free solo climbs in history: El Capitan at Yosemite National Park. What possesses a man to put his life on the line to climb a mountain? Perhaps it's the same thing that drove Neil Armstrong to the moon.Join Jon and Tim as they discuss the lost October podcast, what we'll be doing in heaven, the terror of space, Jon's latest man-crush, re-writing history, a Mission: Impossible 2 reference, Yoko Ono, why Tim podcasts in a bathrobe, Free Solo vs. Won't You Be My Neighbor?, a shout out from a fan, how cinematography creates intimacy, and the price of greatness.
Who is Nicolas Cage? Oscar-winning actor? Charming leading man? The king of rage? The answer of course is all of the above. His nearly four decade career has run the gamut. He's been acclaimed and panned. He's made hits and straight-to-DVD misses. But through it all, Cage is still making movies and we're still talking about him.Cage's latest is the strangest film of the year so far. Writer/Director Panos Cosmatos has an affinity for the grindhouse style of filmmaking. Mandy feels like it was teleported from the 70's and dropped into a projector for the midnight movie crowd. Cage stars as Red, a simple man who lives in the mountains with his wife Mandy (Andrea Riseborough), until a Satanic cult invades his home and sets him on a path of violent vengeance. Mandy is a bizarre exploitation film that highlights the best and worst of Cage's career.Join Jon and Tim as they discuss Ozark vs. Breaking Bad, grindhouse movies, Nicolas Cage's filmography, why Mandy's aesthetic is groundbreaking, Jon's DC Talk reference, VOD Cage Rage, inappropriate laughter, a Birdman rant, financial advice for celebrities, the dog poop cookie analogy, why demons need motorcycles, and what makes a movie worth watching.
United States