Discover
Communication Matters: The NCA Podcast
Communication Matters: The NCA Podcast
Author: National Communication Association
Subscribed: 14
Played: 222
© Copyright 2019 All rights reserved.
Description
Communication Matters: The NCA Podcast is the podcast of the National Communication Association. Recorded from our National Office in Washington, DC, and hosted by NCA Executive Director Trevor Parry-Giles, the podcast discusses emerging scholarship, established theory, and new applications, all exploring just how much Communication Matters—in our classrooms, in our communities, and in our world.
Hear from Deanna Dannels, Kory Floyd, Shiv Ganesh, and Ronald Jackson II about their experiences as current or past editors of NCA journals and their thoughts on the challenges facing academic publishing.
Hear from José G. Izaguirre III and Alicia Massie about their experiences as graduate employee labor organizers and the effect that the COVID-19 pandemic may have on graduate employee organizing.
Hear from Professor Leah Litman about the essay, "Muted Justice," that examines how much time each of the Supreme Court justices was given to ask questions during May's oral arguments that were made over the phone because of the coronavirus pandemic.
Hear from Professor Dianne Bystrom, Professor Kristan Poirot, Professor Belinda Stillion Southard, and Ella Stillion Southard on the 19th Amendment and on women's issues today.
Hear from E. Michele Ramsey, co-author of the new book Major Decisions: College, Career, and the Case for the Humanities. Major Decisions argues that the humanities equip today's students with the skills and knowledge they need to succeed in their careers and also prepare them to think about the big questions facing our world and our democracy.
Hear from co-editors Rachel Alicia Griffin and Jonathan P. Rossing about a special issue of NCA's Journal Review of Communication, which focused on the 2018 Disney and Marvel film Black Panther. 
Hear from Dr. Mary Gould about the Alliance for Higher Education in Prison's work, the importance of promoting postsecondary education in prison, and the relevance of Communication research and teaching to expanding higher education programs in prisons.
Hear from three university administrators Professors Vanessa B. Beasley, Marnel Niles Goins, and Shawn T. Wahl on how colleges and universities have dealt with the pandemic as we simultaneously look forward to what's likely to happen in the fall.
Hear from Amanda Nell Edgar and Andre E. Johnson, authors of the book The Struggle over Black Lives Matter and All Lives Matter, which examines the personal experiences of Black Lives Matter and All Lives Matter activists in Memphis, Tennessee.
Hear from Dr. Robin Means Coleman, the author of Horror Noire: Blacks in American Horror Films from the 1890s to Present, a book that was made into an award-winning documentary film in 2019.
Co-editors Shaunak Sastry and Srividya Ramasubramanian discuss a special issue of NCA's Journal of International and Intercultural Communication, "The subcontinent speaks: Intercultural communication perspectives from/on South Asia."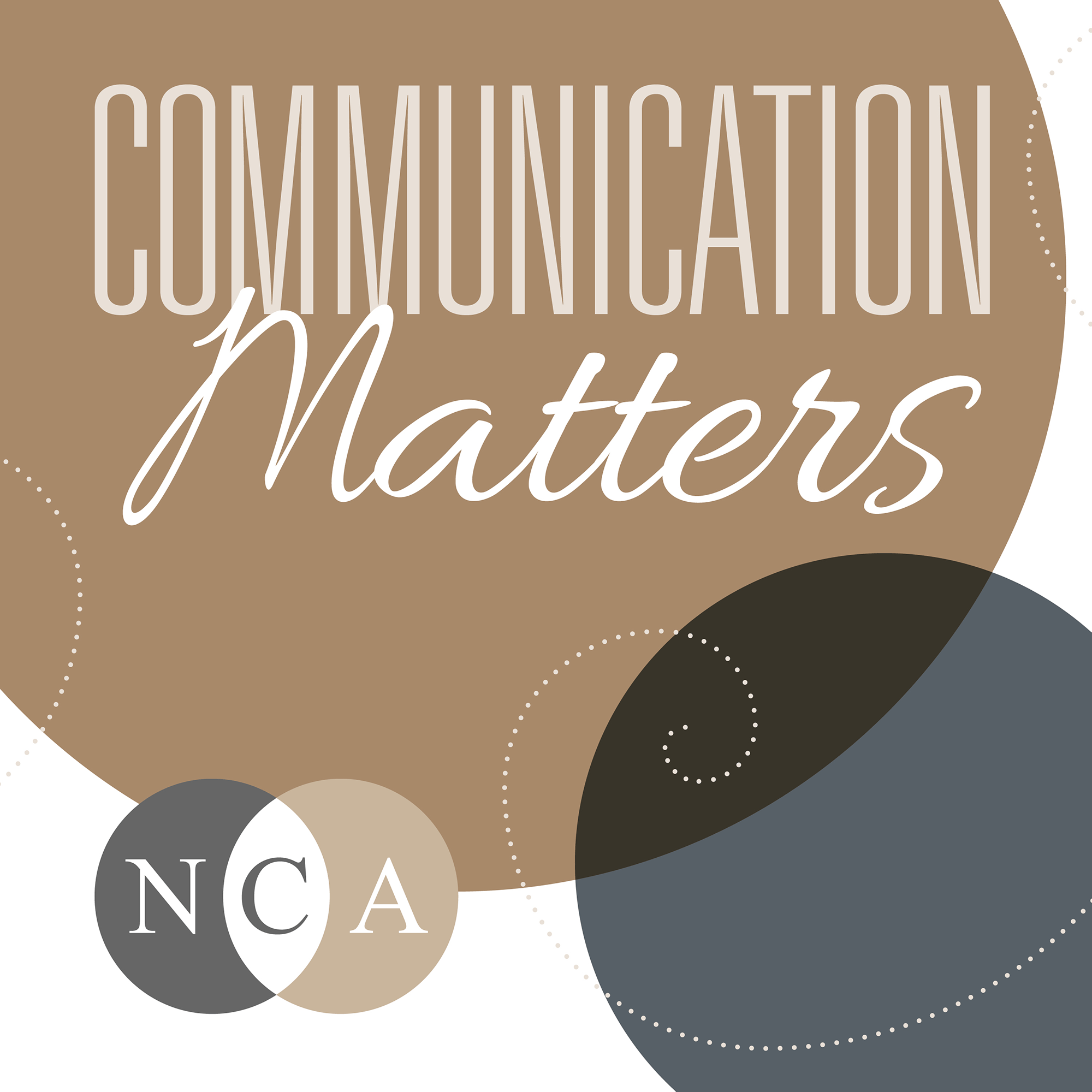 Hear from Professors Megan K. Schraedley and Marianne LeGreco, two of the authors of "Food (in)security communication: a Journal of Applied Communication Research forum addressing current challenges and future possibilities," about research on communication and food (in)security.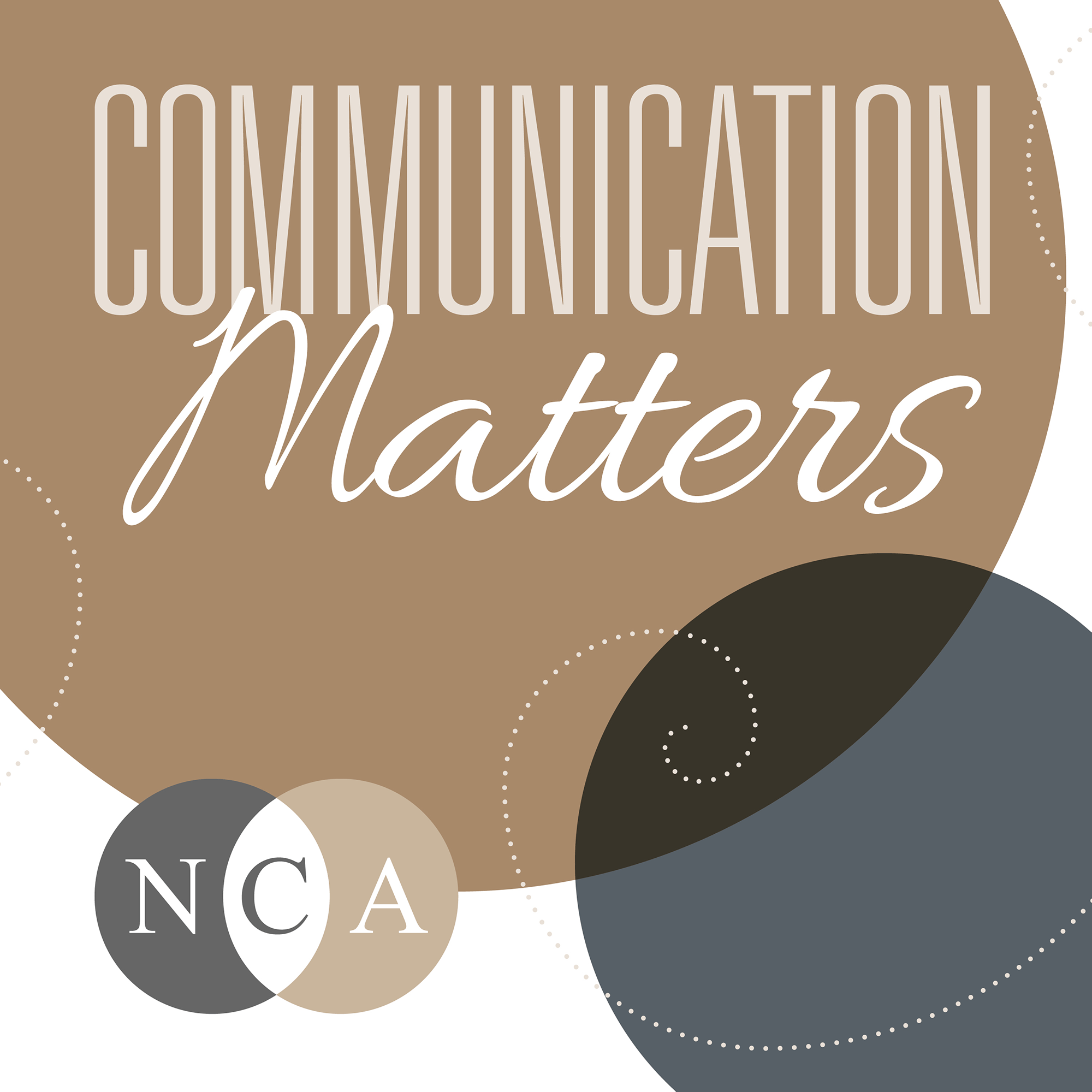 Hear from Robert B. Townsend, Director of the Humanities Indicators Project and Director of the American Academy of Arts & Sciences Washington Office, about the latest Indicators and some of the trends in the humanities.
A discussion of NCA's newest division, the Communication and Military Division, how Communication scholarship can help us understand Memorial Day, and more. 
Hear from Dr. Connolly about ACLS and some recent ACLS initiatives centered on diversity, equity, and inclusion, and more.
Expert panelists will address the use of political communication in our elections and explore the effects it has on public opinion in an NCA public program recorded as a podcast.
Hear from Thomas K. Nakayama, Professor of Communication Studies at Northeastern University. Dr. Nakayama was named an NCA Distinguished Scholar at the 105th NCA Annual Convention last November.
Hear from Professors John Gastil and Katherine R. Knobloch as they discuss their new book, Hope for Democracy: How Citizens Can Bring Reason Back into Politics, focused on political communication.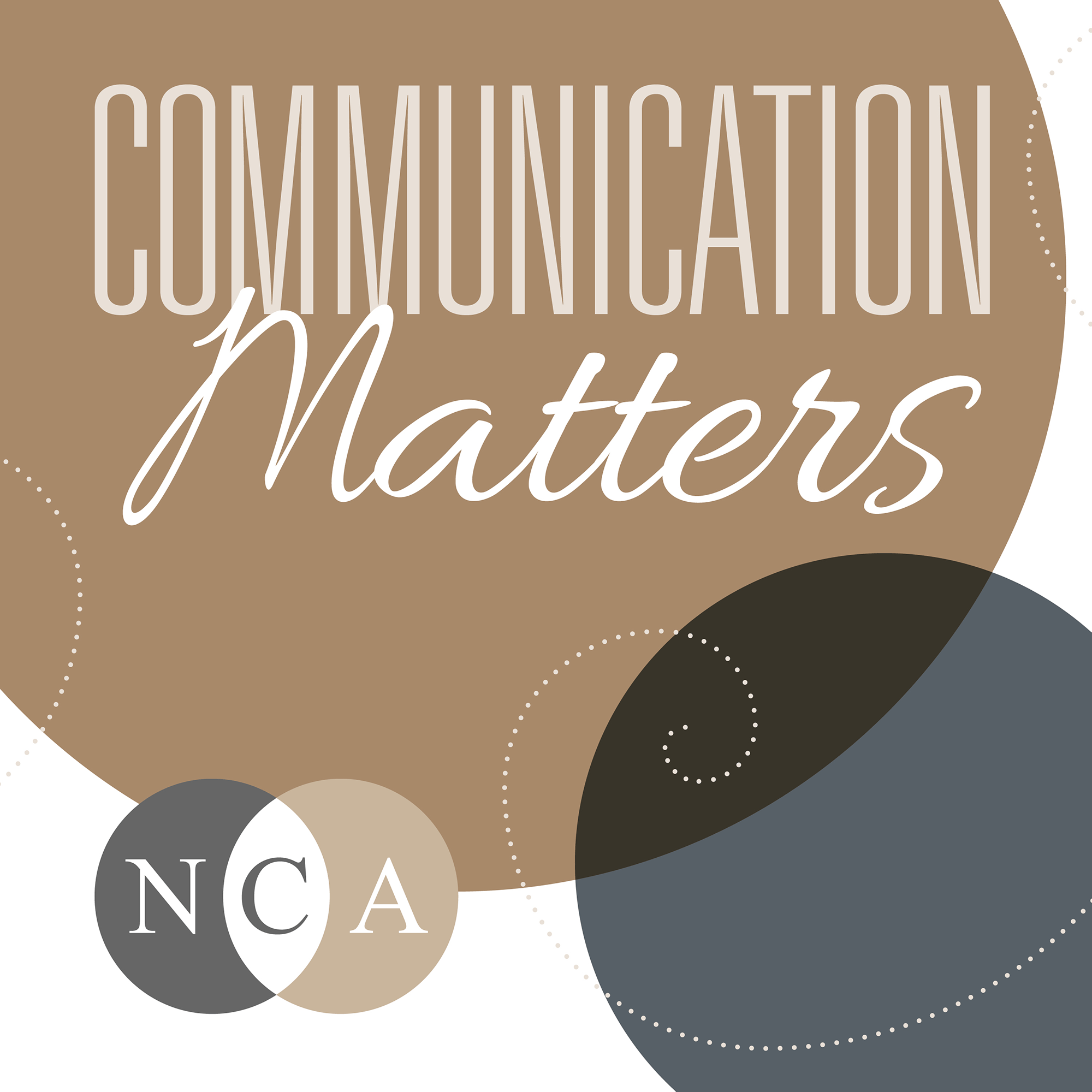 Hear from Professor Matthew Seeger about best practices in crisis communication and how government communication about the COVID-19 virus could improve and Professor Jennifer Ho on xenophobic stereotypes and COVID-19.
Hear from the new Chair of NCA's Research Council, Charles Morris III. Dr. Morris is a Professor of and the Chair of the Department of Communication and Rhetorical Studies at Syracuse University.
United States