Discover
Curio Podcast
Claim Ownership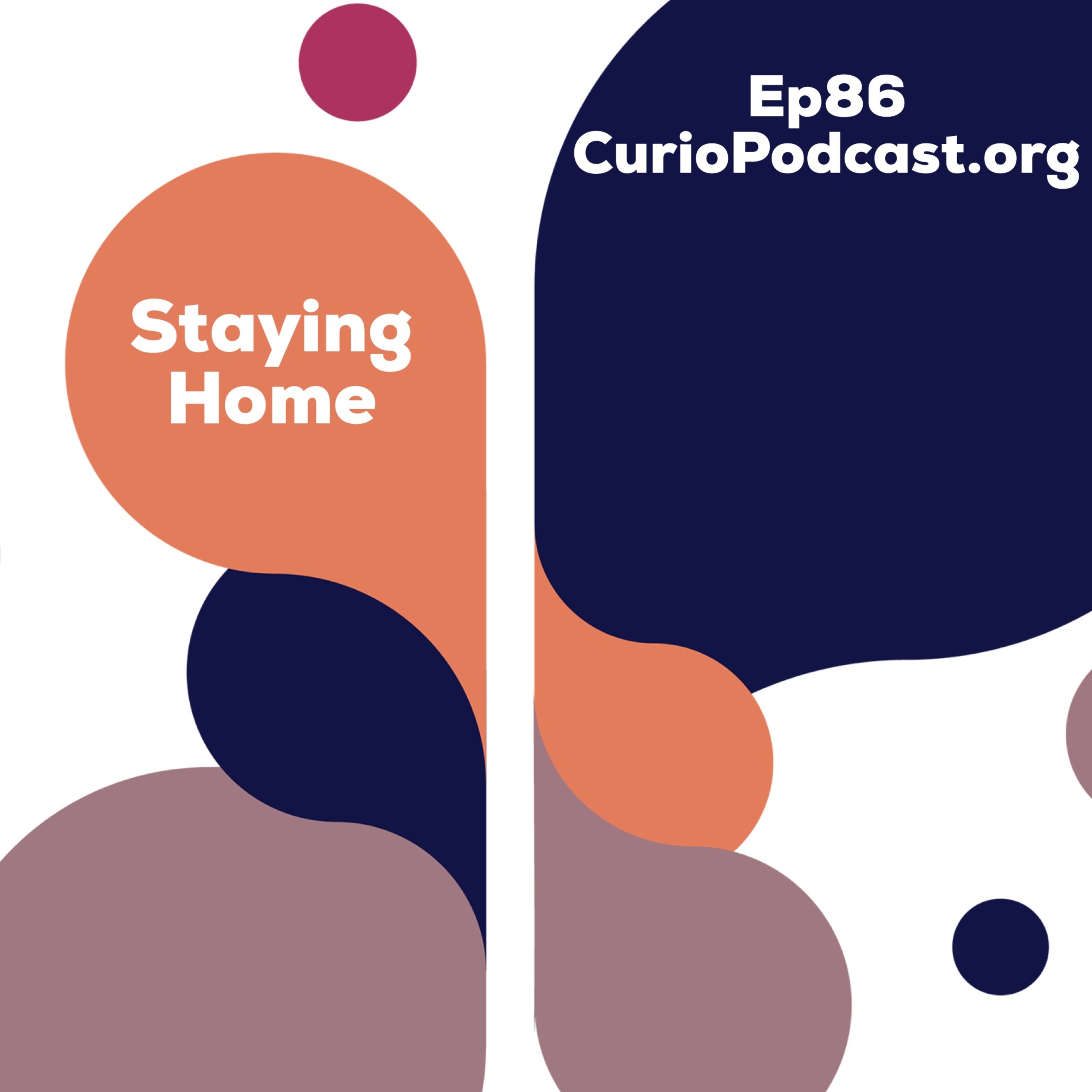 Kim and Cass have a quick catch up over Skype, while they're both sheltering in place.
It's St. Patrick's Day and the bars are closed. Kim and Cass get together (safely, washed hands) to play Bad Libs, drink Guinness, and list off fun things to do while you're social distancing yourselves. Ep85 curiopodcast.org
Requiem for a campaign. We grieve the loss of Elizabeth Warren's candidacy and talk about Covid-19. With drinks.
Various clips from around our nation's capital from your favorite middle-aged ladies, who probably shouldn't have stayed in a hostel with a bunch of drunk French youngins.
Susan Collins. She's smashed bananas and mashed potato pond scum, floating around the swamp; sometimes to the right, sometimes to the left, sometimes to the middle, wherever the great winds of campaign donors blow her. Is she a spineless waffler or just another greedy GOP Protozoa working the system like a tick gorging on the vile blood of super PACs? Ep82
Billy Cheesy-Knees Barr. His official title is United States Attorney General but he's not acting like it, he's acting like Trump's personal lawyer. Tonight we muck our way though the latest attacks on our justice system.
The Obamas won an Oscar and we imagine how Trump would react with a Curio-Style Bad Libs. We also play Who Said It - Joey Tribbiani from Friends or Rudy Giuliani?! Nanny joins us for fun and drinks!
A Curio state of the union, with wine. Curiopodcast.org ep79
So, if you've been impregnated with satan's baby recently, you're probably pretty pissed at Paula White. She's called on god to expel your fetus! Ep78 curiopodcast.org
A chat about day one of Trump's impeachment trial. With drinks.
Have you ever wondered how trends, ideas, behaviors spread through society? We talk about The Hundredth Monkey, The Woozle Effect, The Tipping Point and more. Ep76
A sort of year end review with wine. Our friend Lou joins us as we throw a uterus around and learn that Kim's cousin is a world famous photographer and she never told Cass. Ep75
Ep74 Kim and Cass attend the Los Angeles rally the night before the impeachment vote. Clips from speakers include Katie Hill, Alyssa Milano, Rob Reiner, and Rev. James Lawson.
Protest
2019-12-1159:23
We talk about successful protests through history, current activist movements, and things we all can do to make the world a better place. Know your rights! CurioPodcast.org
Game night! Tonight we play Who Said It and Bad Libs with some despicable republican personalities. It's funny and sad. But what are we supposed to do, revel in the angst or laugh a bit? In this episode we choose laughter.
In episode 71 we get grateful. The how and why, health benefits, societal benefits, and some personal stories. Blog at curiopodcast.org
Salvaging American Democracy From the Dimwitted Narcissists at the Edge of the Earth. We invent a new drink called a Masha, in honor of the amazing Marie Yovanovitch and talk thru the week that was...
So. Many. Superstitions. From black cats to sneeze salutations, we are steeped in them for good or bad - or maybe just for fun. Most of the superstitions we share are bits of ancient lore passed down to us from our parents who learned them from their parents who's grandparents learned them from their parents who, well, you get it.
Awe, sounds so romantic, huh? A ménage a trois of evil functionality. It works for the greedy and depraved but everyone else gets screwed.
Nanny joins us as we try to figure out the biology and psychology of fear. Show notes at CurioPodcast.org
United States