Discover
DRIVE with Mike & Peter - Cars & Hustle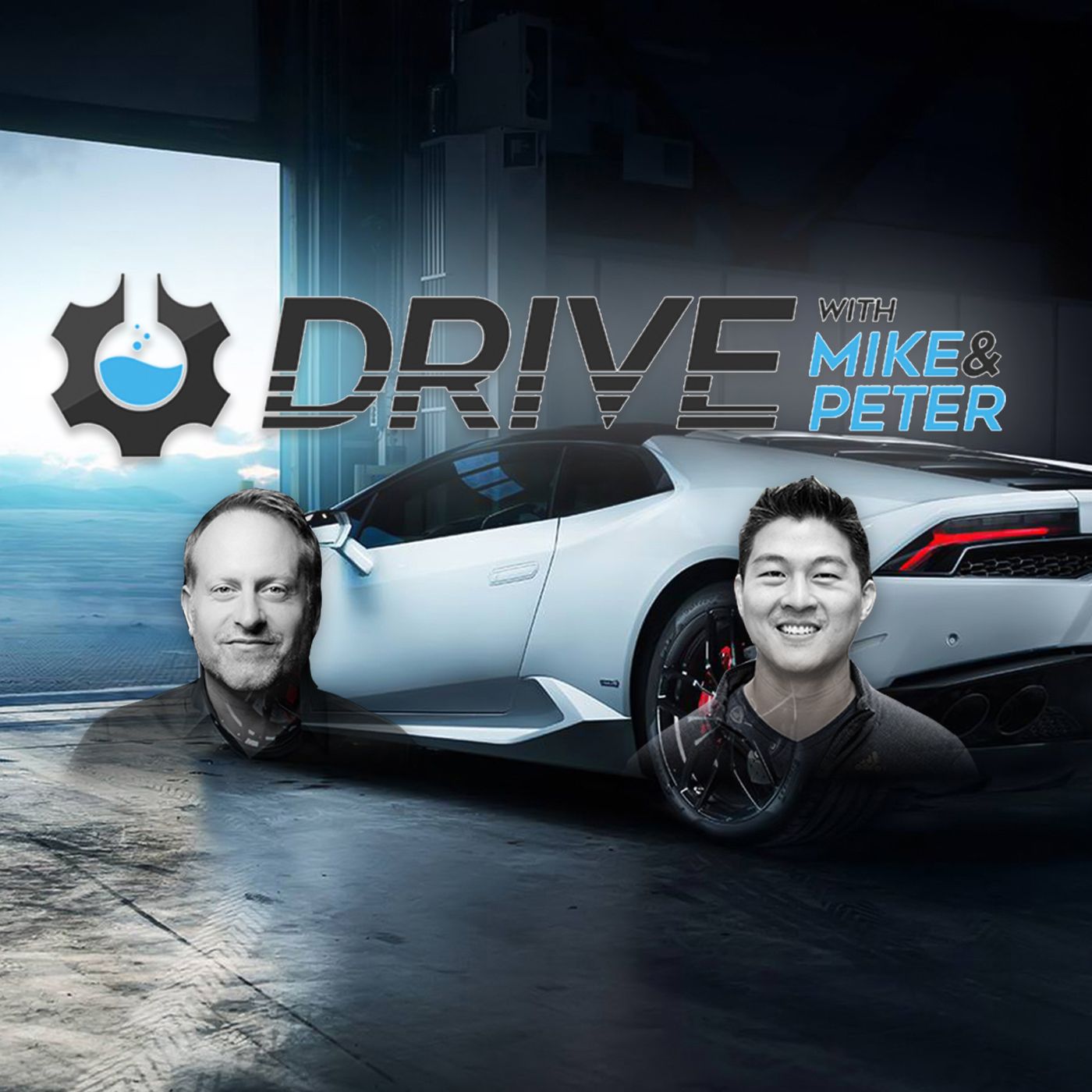 Claim Ownership
DRIVE with Mike & Peter - Cars & Hustle
Author: DRIVE with Mike & Peter
Subscribed: 2
Played: 7
© Copyright DRIVE with Mike & Peter
Description
We're driven and authentic.
We've found that an authentic-driven life is not just fulfilling, it also ensures long-term success.

We want to share our lives with you and model a life worth DOing.

Join us and begin YOUR journey towards a life of true freedom and reward…with purpose.

We're in this together.
Join the DRIVE Community.
Understand 3 powerful things about self-programming that can help you grow and grow big!
Why is the speed of execution so important? - We give you 3 reasons to listen!
Should Mike buy the new 2020 Corvette Stingray? Is it a supercar killer?
*HEADPHONE USERS BEWARE! LOUD NOISES!!! YOU'VE BEEN WARNED!*** Yes. We did it. We took a lamborghini and put flamethrowers on it. And now we're burning stuff.
Looks like the goonz squad got caught by a cop. - We talk about how we've improved.
Wow. Is an LS swap even possible? - Get rid of those time vampires! REMOVE YOUR LINKEDIN!
Yes it's true. DDE guys wrecked Mikes lamborghini huracan performante spyder!
Even the best fighters in the world know that belief is not enough. We must take the disciplines to the next level if we want to win. We must DO MORE!
Peter explains the cure for any type of mood in the world. You can succeed too if you do this!
Mike is still on vacation but that doesn't mean he doesn't show up. We model what it takes to win!
You must daily discipline yourself to program yourself to success. We show you how! Even on vacation!
Listening to us every day is actually really good for your health. Period.
Focus today on the bigger picture. Don't let the pebbles and rocks get in your way!
Taking a chill approach to Monday, we remind ourselves of why we need to recharge our batteries!
Ed Bolian of VINwiki tells us his story of success! Hard work!
We're reminded of how fast we've been able to move in the business and what we've created so far. It really is amazing!
Happy 4th of July! Be addicted to giving and growing! They go hand in hand!
It's taken us 41 episodes... but we've finally found out what we want to be when we grow up: DRIVEN authentic guys who show you the drive-lifestyle and invite you in and do life with you. Every. single. day.
There is something deep inside of you that needs to awaken... it's your ability to choose!
Happy fourth of july week my friends. Let it sit... let it sink in.... it's time to make the change!
United States