Discover
Dan Snow's History Hit
Claim Ownership
Author: History Hit
Subscribed: 48,485
Played: 3,503,586
© History Hit
Description
History! The most exciting and important things that have ever happened on the planet! Featuring reports from the weird and wonderful places around the world where history has been made and interviews with some of the best historians writing today. Dan also covers some of the major anniversaries as they pass by and explores the deep history behind today's headlines - giving you the context to understand what is going on today.
Sometimes referred to as the world's oldest profession sex workers have been part of human society for as long as recorded history, but how have societies viewed them through the ages? In the episode, Dan is joined by Dr Kate Lister to find out how the treatment of sex workers has changed, whether the Victorians were really prudes, what you might find in a Roman brothel, fleshy thighs and how conditions for sex workers could be improved today. Dr Kate Lister is a lecturer in the School of Arts and Communication at Leeds Trinity University. Kate primarily researches the literary history of sex work and curates the online research project, Whores of Yore, an interdisciplinary digital archive for the study of historical sexuality. Her new book Harlots, Whores & Hackabouts: A History of Sex for Sale is published in October.  Warning! This episode contains adult themes and may not be suitable for younger listeners.  See acast.com/privacy for privacy and opt-out information.
In August 2021 the Taliban swept to power in Afghanistan for the second time capturing Kabul and ousting the American backed regime, but where do they come from and what does their return to power mean for the region? To find out more about the history of the Taliban and the impact of them re-conquering Afghanistan Dan is joined by Pakistani journalist and author Ahmed Rashid. Ahmed was the first journalist to meet the Taliban in 1994 and has spent much of his career writing about them and their rise to power. He brings his unique perspective about this much-feared group and to the podcast and explores with Dan their history, path to victory, governing style and the implications of their takeover both for the people of Afghanistan and for neighbouring countries.  See acast.com/privacy for privacy and opt-out information.
The title of Caesar has echoed down the ages as the pinnacle of absolute power and perhaps even tyranny. A single man at the head of a nation or empire with untouchable power. But how powerful were they really and why are they seen as an example to follow when many of the men who became Caesar met a bloody end? Dan is joined by the legendary classicist Mary Beard to explore the history of the first twelve Caesars. They discuss how these autocratic rulers have been portrayed throughout history, how the Roman Empire was really ruled and how their legacy still lives with us today.  See acast.com/privacy for privacy and opt-out information.
During World War One the 369th Infantry Regiment of the US Army gained a fearsome reputation. One of the most effective fighting units they spent more time in the frontline and suffered more casualties than any other American regiment. Given the nickname Men of Bronze by the French and the Hell-fighters by the Germans they were feared and respected in equal measure. The men of the 369th preferred, at the time, to be called the Black Rattlers and what set them apart from other units was that they were one of the first African-American regiments to serve with the American Expeditionary Forces. As African-Americans, these brave men were often denied the respect they deserved at home as America went through a period of intense racism and racial upheaval. In fact, it was only in August 2021 that the regiment was recognised for its extraordinary service when it was finally awarded the Congressional Gold Medal. Dan is joined by James Taub Public Program Specialist at The National WWI Museum and Memorial in Kansas to explore the history of the Harlem Hellfighters. They discuss the racism black soldiers experience in the US Army at the time, the experiences of the Hellfighters in Europe, their reputation as fearsome soldiers and the cultural impact they had in France.  See acast.com/privacy for privacy and opt-out information.
A. C. Grayling is one of the foremost minds of his generation and his new book explores some of the biggest questions that face humanity. What do we know, how do we know it and what is left to find out? In this wide-ranging conversation, he and Dan attempt to tackle some of these important questions. They discuss the incredible progress humanity has made in the last century, how history informs and helps us understand our world and how much there is still to learn about our ancient past and beyond.  See acast.com/privacy for privacy and opt-out information.
King Henry VIII was deeply religious and started out as a staunch supporter of the Pope and the Roman Catholic church. But everything changed when Henry's need to produce a male successor led to his wanting to divorce Catherine of Aragon and marry Anne Boleyn. In this first of an occasional series of Explainer podcasts, Professor Suzannah Lipscomb offers everything you ever wanted to know about one of the most famous and far-reaching episodes in British history.  See acast.com/privacy for privacy and opt-out information.
As the Nazi war machine rampaged across Europe it did not just take territory and resources from its conquests but also many thousands of pieces of art and other antiquities. Stolen from both galleries and individual victims of Nazi crimes allied troops discovered hidden caches of priceless artworks throughout Europe. As the war had proceeded it had been recognised that these cultural treasures needed protection from the fighting and where necessary rescuing and returning to their rightful owners. This job fell the men and women of the Monuments, Fine Arts, and Archives program (MFAA) often known as "Monuments Men". Around 400 strong this team of dedicated art historians and museum staff risked their lives on the frontlines in order to save some of the world's most precious cultural heritage.  To help tell the story of these brave men and women Dan is joined by Robert Edsel founder of the Monuments Men Foundation. Robert guides us through the formation of the MFAA, its role during and after the war and the ongoing going work by his foundation to continue their legacy and reunite works of art that remain missing with their rightful owners. In the second half of the podcast, Dan speaks to Eric 'Randy' Schoenberg an American lawyer and genealogist, based in Los Angeles, California, specializing in legal cases related to the recovery of looted or stolen artworks, particularly those by the Nazi regime during the Holocaust. Randy successfully sued the Austrian government on behalf of his client Maria Altmann and reclaiming five Gustav Klimt paintings that had been taken during the war. He talks about how he came to specialize in this aspect of the law, the case itself and the impact the return of the paintings had on both Maria's family and him.   See acast.com/privacy for privacy and opt-out information.
15 September marks Battle of Britain Day when the Luftwaffe sought a final decisive final battle over the skies of Britain with the RAF. In a day of costly fighting, nearly 60 German aircraft were shot down and over 100 aircrew lost. From this point onwards the Luftwaffe, unable to sustain such heavy casualties, would only attack at night and it became clear to German High Command that air superiority over Britain was out of reach. Two days later Hitler indefinitely postponed Operation Sealion the planned invasion of the British Isles effectively ending the invasion threat. To mark this anniversary we have gone back into our archive and dug out a very special podcast with Wing Commander Thomas Neil. Tom, who sadly passed away in 2018, was one of the few to whom so many owed so much, and he talks to Dan about his experiences in the Battle of Britain.  See acast.com/privacy for privacy and opt-out information.
In September 1952 Mahmood Hussein Mattan became the last to be hanged at Cardiff Prison, but Mahmood had in fact been framed by the police and 45 years later his conviction was quashed. Mahmood had been a merchant seaman who had ended up settling in Cardiff and marrying a Welsh woman called Laura Williams. They lived in the Tiger Bay district of Cardiff and had three children but in 1950 had separated. Mahmood had had a number of encounters with the police and had committed some minor offences such as small thefts. His vocal distrust of the police had made him unpopular with the local force though and when Lily Volpert, a Cardiff shopkeeper, was found murdered and her shop robbed they quickly turned to Mahmood. Despite a lack of any firm evidence linking him to the crime, he became the prime suspect. Poorly represented in court and facing a hostile jury he was convicted in July 1952 and sentenced to be hanged. The sentence was carried out three months later, but the case never truly went away. His family kept the fight alive for 45 years until 1998 when his case was the first to be reviewed by the newly created Criminal Cases Review Commission. His conviction was quickly quashed and his families fight for justice was finally over. To discuss Mahmood's case author Nadifa Mohamed joins Dan for this episode of the podcast. Her novel The Fortune Men, which has been longlisted for the Booker Prize, is based on the case and she immersed herself in the case, Mahmoud's life and the history of Cardiff's multicultural Tiger Bay area to bring this story of injustice to life.  See acast.com/privacy for privacy and opt-out information.
Ragnor Lothbrook is a legendary Viking figure who straddled the line between myth and reality. His adventures and deeds appear in the Viking sagas, but there is little hard evidence for his existence and according to the different sagas he dies on multiple different occasions and in a variety of grisly ways. His sons including Ivar the Boneless, Halfdan Ragnarsson, Björn Ironside, Ubbe and Sigurd Snake-in-the-Eye are undoubtedly real historical figures and themselves lived extraordinary lives. Was Ragnar really their father though or were these men trying to harness the power of legend by claiming descent from this great figure? To help explore that question Dan is joined by historian and author Justin Pollard. Amongst many other exciting projects, Justin was the historical advisor on the hit show Vikings which brought the story of Ragnar Lothbrok into the popular consciousness. Just and Dan discuss what evidence there is for the existence of Ragnar Lothbrok, the lives of his sons and how he goes about creating historical drama.  See acast.com/privacy for privacy and opt-out information.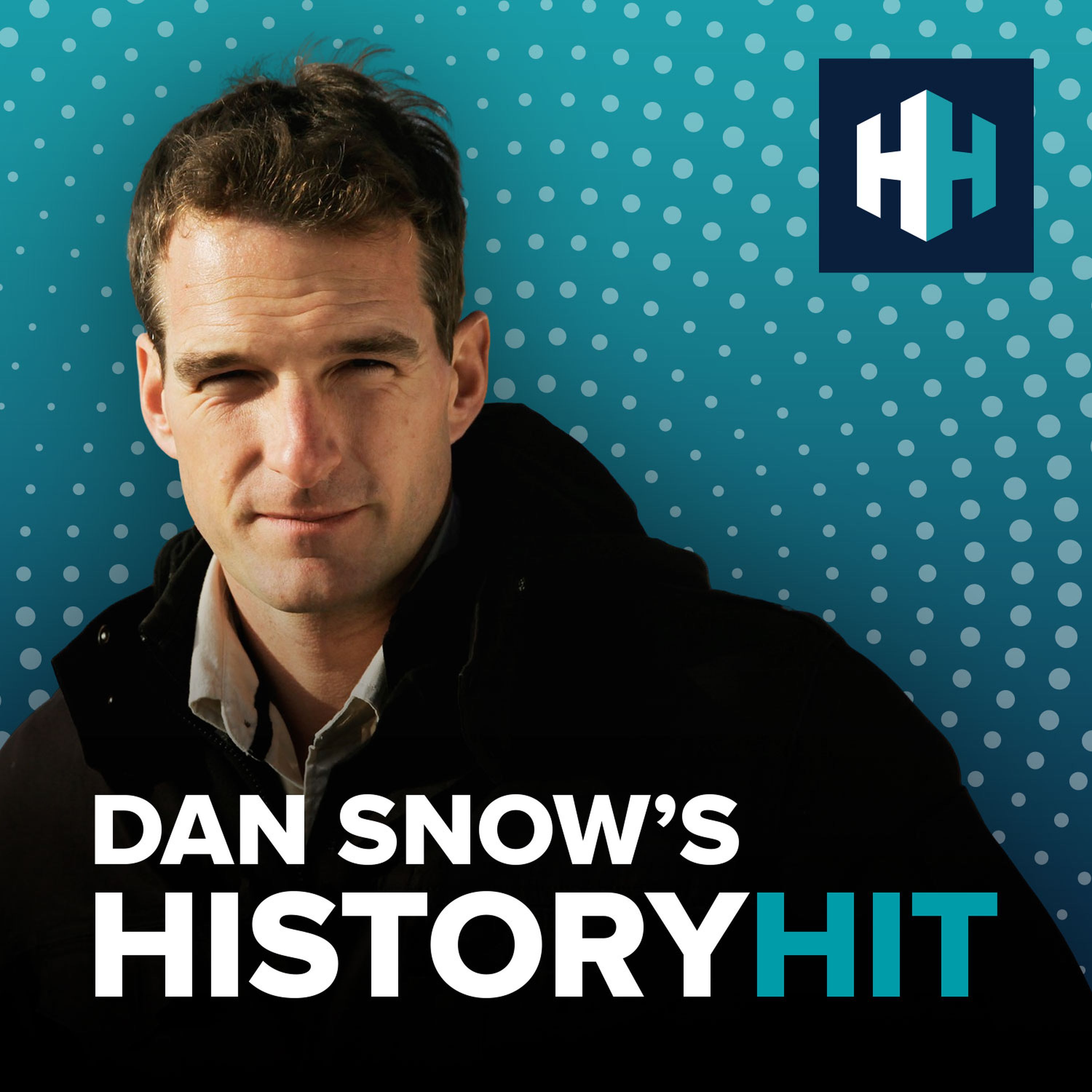 The tragic events of 9/11 left thousands dead and injured and the impact of that loss is still being felt twenty years later by the families. It was also a day of extraordinary escapes as thousands more fled the twin towers after the planes hit. In this podcast, we both remember those people who died and also hear an extraordinary story of survival.  Dan is first joined by Jonathan Egan who lost his father, Michael, and aunt, Christine, during the attacks on 9/11. Whilst Jonathan is a New Yorker his father and aunt were from Hull, England. Michael and Christine were on the 100th floor of the South Tower when the plane struck and as his aunt attempted to escape his father made one last phone call home to say goodbye to his family. Jonathan tells Dan about his memories of that terrible day, how he dealt with his loss and the impact it has had on him and his family. Secondly, in an extract from our sibling podcast, Warfare Joe Dittmar shares with James his story of surviving 9/11. On the morning of 11 September 2001, he was in a meeting on the 105th floor of the South Tower of the World Trade Center when the plane struck. He was one of the only people to escape the tower from above the point of impact after locating the only remaining intact stairwell. Listen to the full interview with Joe here.  See acast.com/privacy for privacy and opt-out information.
On the morning of September 11th, 2001 terrorists flew planes into both the World Trade Centre towers in New York and the Pentagon in Washington with a further plane crashing in Pennsylvania as the passengers onboard attempted to wrest control of the aircraft from the hijackers. This atrocity utterly changed the world leaving thousands dead and injured and launched the War on Terror.  Many people can remember where they were on that fateful day and for some, it was on the frontline of the attack. Thomas Von Essen was one of those people. A career firefighter in September 2001 he was the commissioner for the New York Fire Department. As commissioner, He played a key role in helping the city's fire chiefs attempt to coordinate their response to the planes hitting the towers. Although thousands sadly perished that day, thousands more were rescued by the selfless heroism of New York's firefighters and emergency services personnel. But, many of those emergency responders paid the ultimate price for their bravery. Tom and Dan speak about his memories of that morning, the pain of losing so many friends and colleagues, the pride he has in the commitment shown by his men and how some have turned the legacy of 9/11 into a cause for good.  See acast.com/privacy for privacy and opt-out information.
Between September 1940 and May 1941, the German Luftwaffe relentlessly pounded British cities with bombs in an attempt to force the British to surrender. Ultimately whilst killing thousands and causing extensive damage the bombing offensive failed. The morale of the British public was largely undimmed and war production was never seriously impacted. The Blitz has become a key part of the British national psyche with many celebrating the 'Blitz spirit' with people coming together and helping one another during the crisis. But, as with much of history, the reality was much messier and complex. Spivs and looters profited from the chaos, people explored new ideas and sexualities, and there were new opportunities for women. In this interview taken from our archive, Joshua Levine author of The Secret History of the Blitz discusses the myths and realities of the Blitz and the social and political changes it brought about.  See acast.com/privacy for privacy and opt-out information.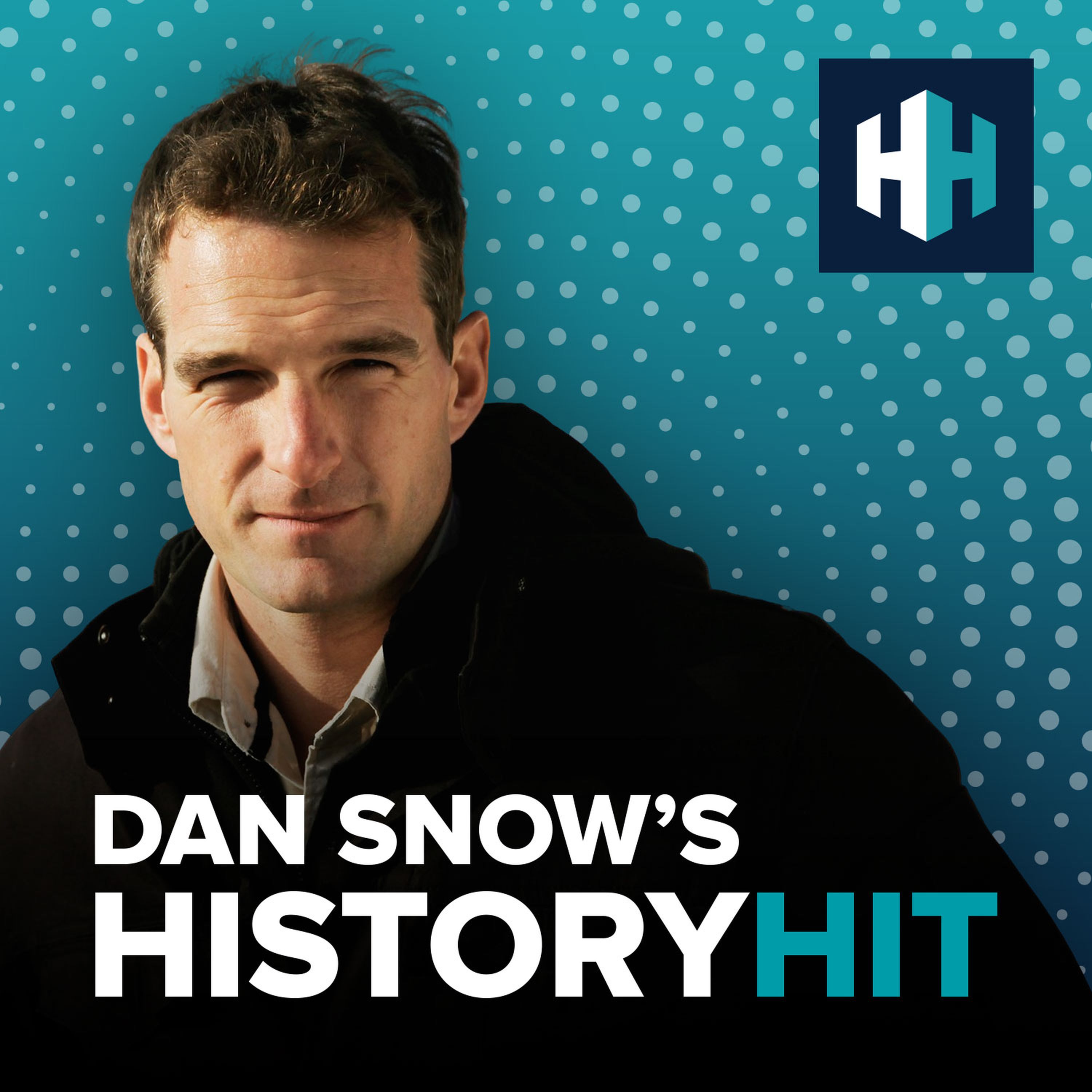 America's Secret President
2021-09-0926:46
1
In October 1919 President Woodrow Wilson suffered a massive stroke leaving him paralyzed and partially blind. In the face of this crisis of leadership the First Lady, Edith Wilson stepped in to conceal the extent of his illness. Edith acted as his gatekeeper deciding whom Woodrow Wilson saw, what material he read and even taking decisions on his behalf and firing people. Her influence was so great that some people have described her as America's secret first female President. To help tell Edith's story and explore why she did what she did Dan is joined by Gonzalo Cordova and Travis Helwig. Gonzalo and Travis are the writers of the fantastic new narrative podcast Edith! from Crooked Media and QCODE. They discuss how they came to write the show, having to blur the lines between fact and fiction, the many intrigues that surrounded Edith Wilson and whether she really was the first female President.   See acast.com/privacy for privacy and opt-out information.
With the release of the nuclear submarine TV series, Vigil, Dr Nick Ritchie, Senior Lecturer at the University of York and the UK's leading expert on Trident, joins James for this episode of our sibling podcast Warfare. Nick gives us a step-by-step history on the multilayered missile system, which is said to act as deterrence. Earlier this year, Boris Johnson's government agreed to increase the amount of nuclear weapons in the UK by around 40%, and it's still unknown where the warheads would be stored if Scotland secure a second referendum and vote to leave the union. Hear why the UK first got nuclear weapons, whether they actually work as a deterrence, and find out the many challenges which lie ahead. Nick's book, A Nuclear Weapons-Free World?: Britain, Trident and the Challenges Ahead, is available now.  See acast.com/privacy for privacy and opt-out information.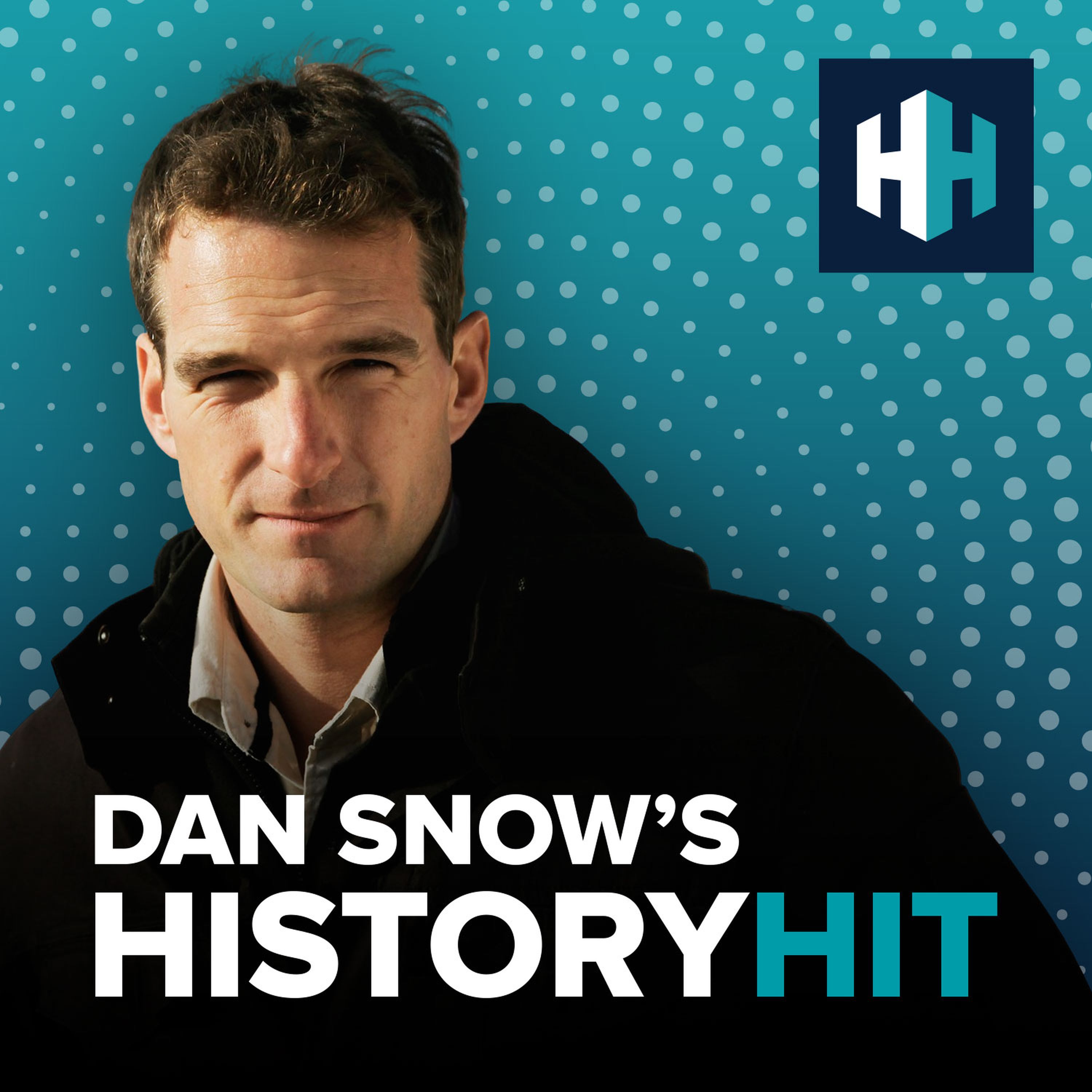 The Normans
2021-09-0724:14
2
The Norman conquest of England in 1066 was one of the great milestones of English history but there were in fact many Norman invasions and their influence reached from Northern Europe through the Mediterranean and into the Middle East and North Africa. They were a phenomenon emerging in the tenth century but had disappeared by the middle of the thirteenth century. In the brief period though their influence was massive creating new kingdoms, re-shaping societies and leaving behind impressive architectural, linguistic and cultural influences. In this episode, Dan speaks to historian Trevor Rowley author of The Normans: The Conquest of Christendom about their origins, how and why they spread so far, what their legacy is and why their influence was so short-lived.  See acast.com/privacy for privacy and opt-out information.
Do the 21st Century and the Middle Ages really share that much in common? Climate change, pandemics, technological disruption, interconnected global trade and networks may all seem like modern phenomena but according to historian and author Dan Jones, they were very part of the Middles Ages as well. Examining a millennium of history Dan Jones guides History Hit's Dan Snow through a re-examination of the Middle Ages challenging the Eurocentric view of the period and questioning whether historians and history can ever be truly objective.  See acast.com/privacy for privacy and opt-out information.
Churchill is one of the great figures of history and this totemic figure is often cited as one of the greatest British figures of all time. However, whilst his achievement during the dark days of the Second World War is unquestionable, much of the rest of his career had much more to do with failure than success. Geoffrey Wheatcroft, journalist and author of Churchill's Shadow: An Astonishing Life and a Dangerous Legacy, joins Dan for this episode of the podcast. They discuss Geoffrey's radical reappraisal of Churchill's life and work and the myth that continues to shape our view of one of the most complex figures of the 20th Century.  See acast.com/privacy for privacy and opt-out information.
Over 55,500 men died flying with Bomber Command during World War Two; more than the number who serve in the Royal Air Force today. Flying at night over occupied Europe and battling German night fighters, anti-aircraft fire and mid-air collisions, they showed astonishing courage and resilience in the face of what often seemed to be insurmountable odds. On 25 July 1943, Flight Lieutenant Stevens flew in one of the deadliest bombing raids on Essen. The moment he returned home, he made a recording of himself reliving the events of that night. Here, for the first time, we bring together the voice of the 21-year-old and his present-day 96-year-old self, conversing across the years. With original recordings interwoven with a fascinating interview, Dan presents a vivid insight into the life and bravery of this remarkable man and the extraordinary men he flew with.  See acast.com/privacy for privacy and opt-out information.
On September 1 1939 Nazi Germany invaded Poland followed two days later by France and the United Kingdom declaring war on Germany and beginning the Second World War. This was the opening act in what would be the most devastating clash in human history. By its end Europe and much of Asia lay in ruins, tens of millions of people had been killed, wounded or displaced and the world order had been irrevocably altered. But, how did it start? In this episode, Dan delivers one of his monologues on how and why the Second World War came about. He examines both the immediate triggers and the big substructural forces that impelled humanity into another devastating conflict that continues to shape our world today.  See acast.com/privacy for privacy and opt-out information.
United States