Discover
Dead End Hip Hop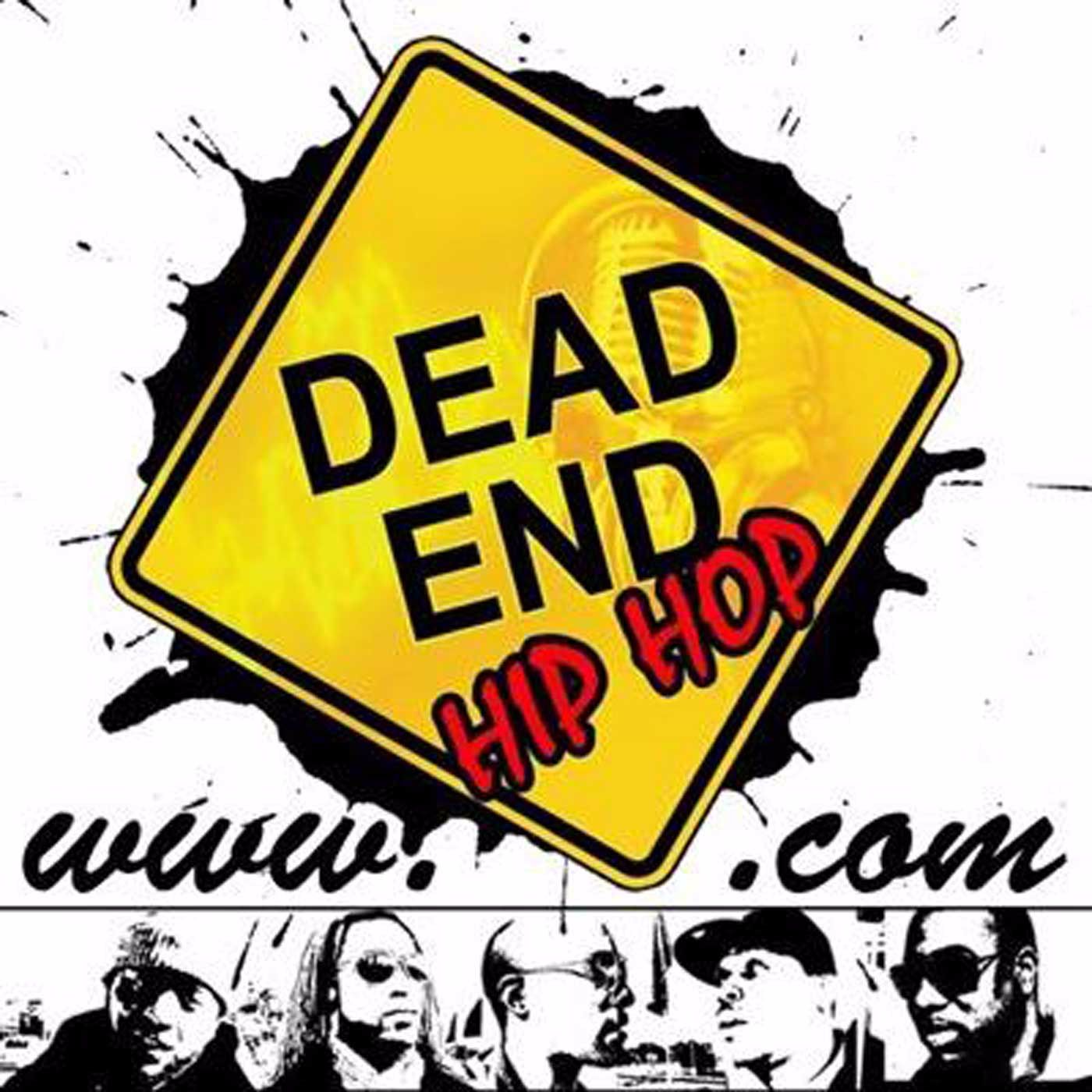 Claim Ownership
Dead End Hip Hop
Author: Dead End Hip Hop
Subscribed: 1,718
Played: 2,187
© All rights reserved
Description
Dead End is a media company focused on providing coverage of hip-hop and conversations surrounding the culture. With over 101K subscribers, DEHH continues to build a community of hip hop thinkers and activists.

Dead End Hip Hop Conversations is a weekly YouTube show that explores and discusses today's hip-hop presence and its future – raw and uncut. These lively conversations are taking YouTube by storm! The full cast includes: Ken ("Kinge"), Myke ("C-Town"), Brandon "B"( B from the D), Rafael ("Feefo"), Sophie and Rod of Modest Media.

Thanks for watching and subscribe to Dead End Hip Hop on YouTube! No politics. No BS.
Subscribe here: Apple Podcast & Google Podcasts: http://bit.ly/DeadEndHipHopPodcast Spotify: http://bit.ly/DeadEndHipHopSpotify Discord: https://discordapp.com/invite/h4rWrQz Reddit: https://www.reddit.com/r/DEHH/
https://www.youtube.com/watch?v=PyPrIYlj6y4
L'Orange & Solemn Brigham are Marlowe. Producer L'Orange links with emcee Solemn Brigham to put out this self-title project Marlowe. It was released via Mello Music Group back in July. Here is our review of the new collaborative project by Marlow (Solemn Brigham and L'Orange). Let us know what you think in the comment section. SUBSCRIBE to get the latest Dead End Hip Hop content: https://www.youtube.com/subscription_... Dead End Hip Hop Patreon: https://www.patreon.com/deadendhiphop
Lil Wayne - Carter III Classic Album Review: https://www.patreon.com/posts/lil-wayne-tha-22026284 Lil Wayne's Carter V has been one of the most anticipated albums in the last few years. Carter V is Lil Wayne's twelfth studio album. The album has features from XXXTentacion, Travis Scott, Nicki Minaj, Kendrick Lamar, Sosamann, Reginae Carter, Snoop Dogg, and more. Lil Wayne's Carter V was held up in a label dispute with Birdman dating back to 2014 and it was finally resolved in 2018 when Wayne was released from his Cash Money contract in June. Here is our album review of Lil Wayne's Carter V. SUBSCRIBE to get the latest Dead End Hip Hop content: https://www.youtube.com/subscription_center?add_user=deadendhiphop Dead End Hip Hop Patreon: https://www.patreon.com/deadendhiphop
Noname is back with brand new music after two years. Room 25 is Noname's debut album and explores her move from Chicago to Los Angeles. The album explores her losing her virginity at age 25. The album was produced entirely by Phoelix. Room 25 has features from Ravyn Lenae, Smino, Saba, Phoelix, and more. NoName 'Telefone' Mixtape Review: https://www.youtube.com/watch?v=4Wgax... SUBSCRIBE to get the latest Dead End Hip Hop content: https://www.youtube.com/subscription_... Dead End Hip Hop Patreon: https://www.patreon.com/deadendhiphop
https://www.youtube.com/watch?v=NGPiJBI4PO4
https://www.youtube.com/watch?v=DrMyZUddtho
https://www.youtube.com/watch?v=NF41b5TXh8Y
https://www.youtube.com/watch?v=i56NNUDIA6U
We know this came out in like 2000, sorry we took so long to get to it...lol S/O to Taryn Andrews who nominated this album and won! The entire DEHH thanks you for your contributions. If you're interested in nominating albums to be reviewed, please do so by pledging at the $25 level or higher. You'll have 10 days starting at the beginning of the month to pick a classic album to be listed in a voting poll for the month. SUBSCRIBE to get the latest Dead End Hip Hop content: https://www.youtube.com/subscription_... Dead End Hip Hop Patreon: https://www.patreon.com/deadendhiphop
YG 'Stay Dangerous' is the third studio album. It was release back on August 3, 2018 on 4Hunnid Records. The album has features from 2 Chainz, ASAP Rocky, Ty Dolla Sign, Quavo, Mozzy, Jay 305, Big Sean, YoungBoy Never Broke Again and Nicki Minaj. SUBSCRIBE to get the latest Dead End Hip Hop content: https://www.youtube.com/subscription_...   Dead End Hip Hop Patreon: https://www.patreon.com/deadendhiphop
https://www.youtube.com/watch?v=PbZMbitr0sw
https://www.youtube.com/watch?v=GhGzdv53k3Q
https://www.youtube.com/watch?v=2fYKkhEBTBk
https://www.youtube.com/watch?v=yM_aCHb-VTw
https://www.youtube.com/watch?v=BojhChZ4vrE
https://www.youtube.com/watch?v=2shvfF7OtEA
https://www.youtube.com/watch?v=_ySDKvZNay0
https://www.youtube.com/watch?v=xPFE8C3tFXk
https://www.youtube.com/watch?v=SBSIXxmjeqo
United States