Discover
Death, Sex & Money
Claim Ownership
Author: WNYC Studios
Subscribed: 88,134
Played: 711,662
© WNYC
Description
Death, Sex & Money is a podcast about the big questions and hard choices that are often left out of polite conversation. Host Anna Sale talks to celebrities you've heard of—and to regular people you haven't—about the Big Stuff: relationships, money, family, work and making it all count while we're here.
WNYC Studios is a listener-supported producer of other leading podcasts including Radiolab, Snap Judgment, On the Media, Nancy, Death, Sex & Money, Here's the Thing with Alec Baldwin and many others.
© WNYC Studios
We're thinking about race and friendship on the show this week. Yesterday, we brought you stories about the moments when race became a flashpoint in your friendships. And today, we're excited to share a partner episode from NPR's Code Switch podcast—it includes expert perspectives on why our friend groups tend to be made up of people who look like us, and advice for their listeners about the uncomfortable racial dynamics they've encountered in their own friendships.  If you missed our episode featuring your stories about the moments race became a flashpoint in a friendship—and what happened next—head over to deathsexmoney.org/friendship. While you're there, take our survey to think more closely about how race plays into your own friendships, and learn how your responses compare to national averages.
A text message gone wrong. A bachelorette party exclusion. A racist comment during the 2016 debates. When we asked you all about moments when race became a flashpoint in your friendships, we heard about awkward, funny, and deeply painful moments. "The fact that she could drop me so easily really stung," one listener, Ashley, told us about a childhood friendship that suddenly ended because her friend's parents didn't want her "hanging out with black kids." Another listener, who we're calling Kathleen, wrote in about the regret she felt about not confronting an ex-friend who posted a racist comment on Facebook. "I don't know if I could have changed her mind," she told us. "But at least [I could have] let her know that what I thought was so wrong about what she was saying, instead of just quietly clicking 'unfriend.'"  Today, we're sharing your stories about how race, identity, and racism have impacted your friendships. And listen to the episode from our partners at the NPR podcast Code Switch, featuring expert advice on navigating those flashpoint moments around race—and explaining why it's so hard to make, and maintain, cross-racial friendships. Take our survey about race and friendship here. Afterward, see how other people answered the survey questions, and get our list of recommended reading on race and friendship.  Click here to read a transcript of the episode.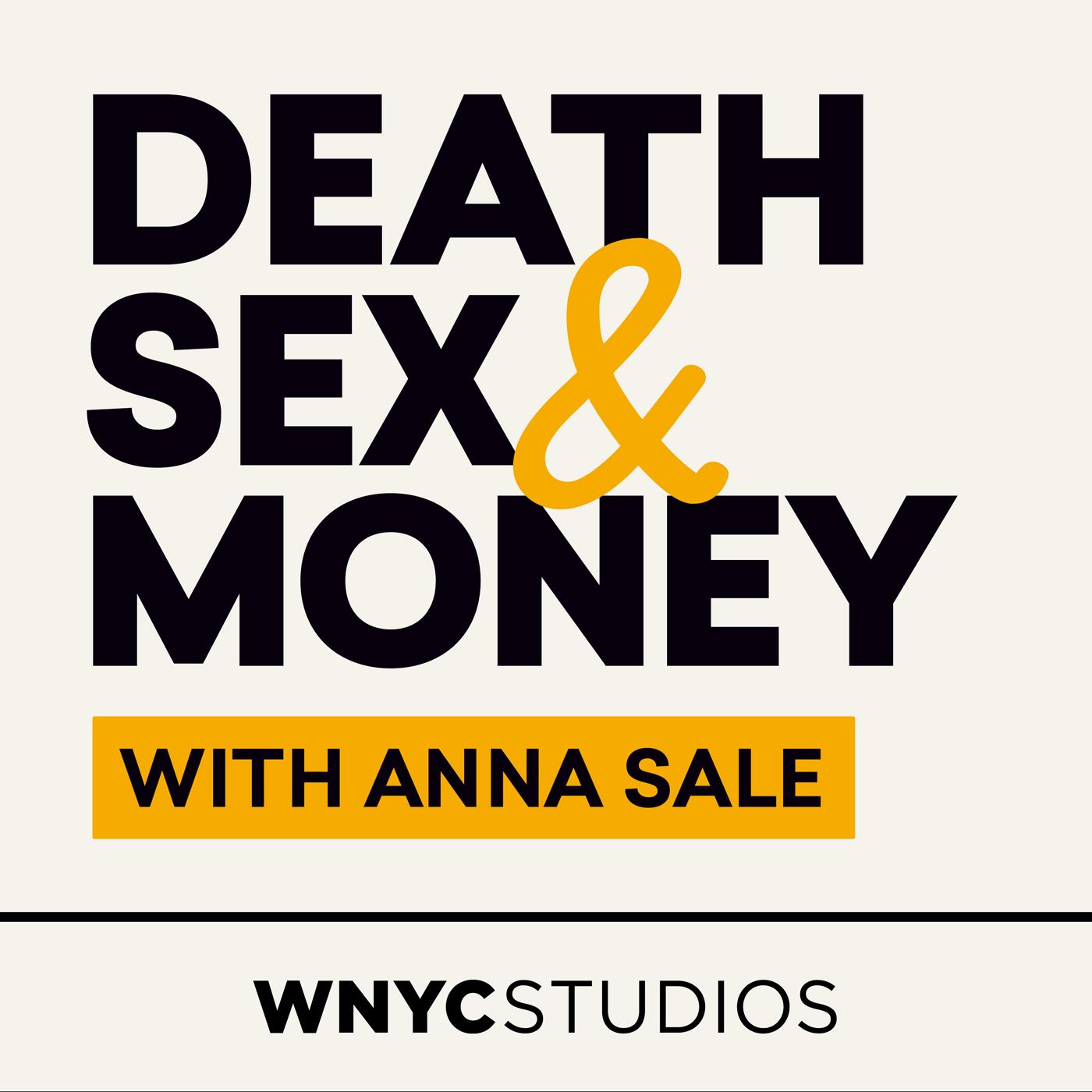 Inside Planned Parenthood
2020-01-0800:28:35
7
The first thing that greets you when you step off the elevator at the Planned Parenthood in Brooklyn is a metal detector. "I didn't necessarily expect it," a first-time patient told me. "But as soon as I saw it I was like, 'Oh yeah, that's right, that makes sense.'"  Many Planned Parenthood clinics across the country rely on security measures like these. The services provided by these clinics—specifically, abortions—have long been at the center of a raging political debate in the U.S. But it's not very often that we hear from the people who rely on these clinics for health care.  Over a number of days in late 2015 and early 2016, we collected interviews at the Planned Parenthood clinic in downtown Brooklyn. Patients volunteered to talk with us while they were waiting for their appointments. They were there for STI tests, pap smears, birth control prescriptions—no one seeking an abortion talked with me on the days we were there. But for many of the people I met, abortion was an important part of their history with Planned Parenthood.  "Here it was just very reassuring," a patient named Sarah, who was at the clinic for her annual exam, told me about her abortion three years ago at Planned Parenthood. "No one wants to do it, but life, you know, happens." We also talked with some of the abortion protesters who stand outside the clinic every Saturday, rain or shine. And I interviewed several staff members and volunteers at Planned Parenthood—like Rhea, who greets patients as they walk in the door downstairs. "If you're wondering if this is the right choice and you're there and you've made the appointment and you've been thinking and you're like, crossing the line...somebody being a jerk to you could totally just melt you down," she told me. "Or, somebody with a smile and somebody who holds your hand, could just make you feel calm and make you feel good. At a time where maybe you don't feel good."    We originally released this episode in 2016. Since then, there's been a big change in how Planned Parenthood pays for that care. The Trump administration banned clinics from receiving Title X federal funding--money that covers things like STI treatment, cancer screenings and contraception for low-income patients, if those clinics also provide abortion counseling (with a few narrow exceptions). In response, Planned Parenthood stopped taking those funds altogether.
When I talked to writer Saeed Jones, he told me about his late mother, Carol Sweet-Jones, and how she always made New Year's "determinations"—not "resolutions." He recently wrote about the differences between the two in an essay called We Are A Determined Household, and about what he learned from years of watching his mom "summon her determination like clockwork." This week, Saeed reads that essay for us. And we want to hear your New Years determinations, too! Record a voice memo telling us what you want from 2020, and send it to us at deathsexmoney@wnyc.org. We'll share them back with the entire Death, Sex & Money community soon, so we can all get a little inspiration from each other. Want more Saeed? Subscribe to his newsletter, The Intelligence of Honey, where this essay was originally published. And be sure to check out his memoir, "How We Fight For Our Lives," which was one of our favorite books of 2019.  
We put 46 episodes of Death, Sex & Money in your podcast feeds in 2019. We talked together about everything from STIs and drinking to stillbirth and big workplace transitions. Today, the team gathers together to share our favorite on- and off-the-air moments from the year that was, from the tape that stuck with us...to getting stuck in tapings.  We're able to do the work we do because of your support! If you want to help our show grow in 2020, please consider supporting Death, Sex & Money with a donation. The first 250 people to give at any amount during the month of December will receive a limited-edition Maternity Leave Lineup poster, signed by Anna. Thank you!  
In 1994, musician Liz Phair was 27, fresh off the runaway success of her albums Exile In Guyville and Whipsmart, and on on the cover of Rolling Stone under the headline "A Rock And Roll Star Is Born." And she was miserable. In her new book, Horror Stories, she writes about the uncertainty and the restlessness of that time in her life. And in our conversation, she tells me that her decision to then get married and "retreat into domesticity" at that point seems, in hindsight, like an overcorrection. "I was trying to pull back into a self that I recognized," she says. "And I just pulled back too far." Today, she tells me about cheating in that marriage as a way of finding herself again, and how years later, finding herself on the other side of a betrayal helped her feel like the karmic score had been settled. Thanks to Random House for making a chapter of Liz's memoir Horror Stories available for us to share with you. Click here to read it. We've also built a Spotify playlist of our favorite Liz Phair songs. You can find it here. "Customer Experience" excerpted from Horror Stories by Liz Phair Copyright © 2019 by Liz Phair. Excerpted by permission of Random House. All rights reserved. No part of this excerpt may be reproduced or reprinted without permission in writing from the publisher.
The Heart Mountain Pilgrimage⁠ is an annual reunion for Japanese Americans who were imprisoned at Heart Mountain, a WWII incarceration camp in Wyoming, and their families. "I haven't been back here since we used to live here," a woman named Esther Abe told me, as we got off a bus together outside the museum that now stands on the grounds. "Something happened that I didn't expect. I saw that Heart Mountain, and I kind of choked up."  The people at this gathering who once lived here are now in their 80s and 90s⁠, but they were young children during their time at Heart Mountain. "It sounds idiotic, but as a kid, there was no fear," another former incarceree Shig Yabu told me. "We didn't think about all the barbed wires. We wanted excitement." I heard about a range of emotional experiences when I talked with the descendants of former incarcerees—including anger. "I have been angry and I probably still am," said Shirley Ann Higuchi, whose parents were both imprisoned at Heart Mountain. Shirley told me how she learned new details about her mother's experience at Heart Mountain after she died in 2005. "I think the Japanese culture is very complicated. I think there's sort of something there where you need permission to speak, or need permission to talk out on things," she told me. "I think in reality [my mother] was angrier than I was, but she just suppressed it and managed it differently."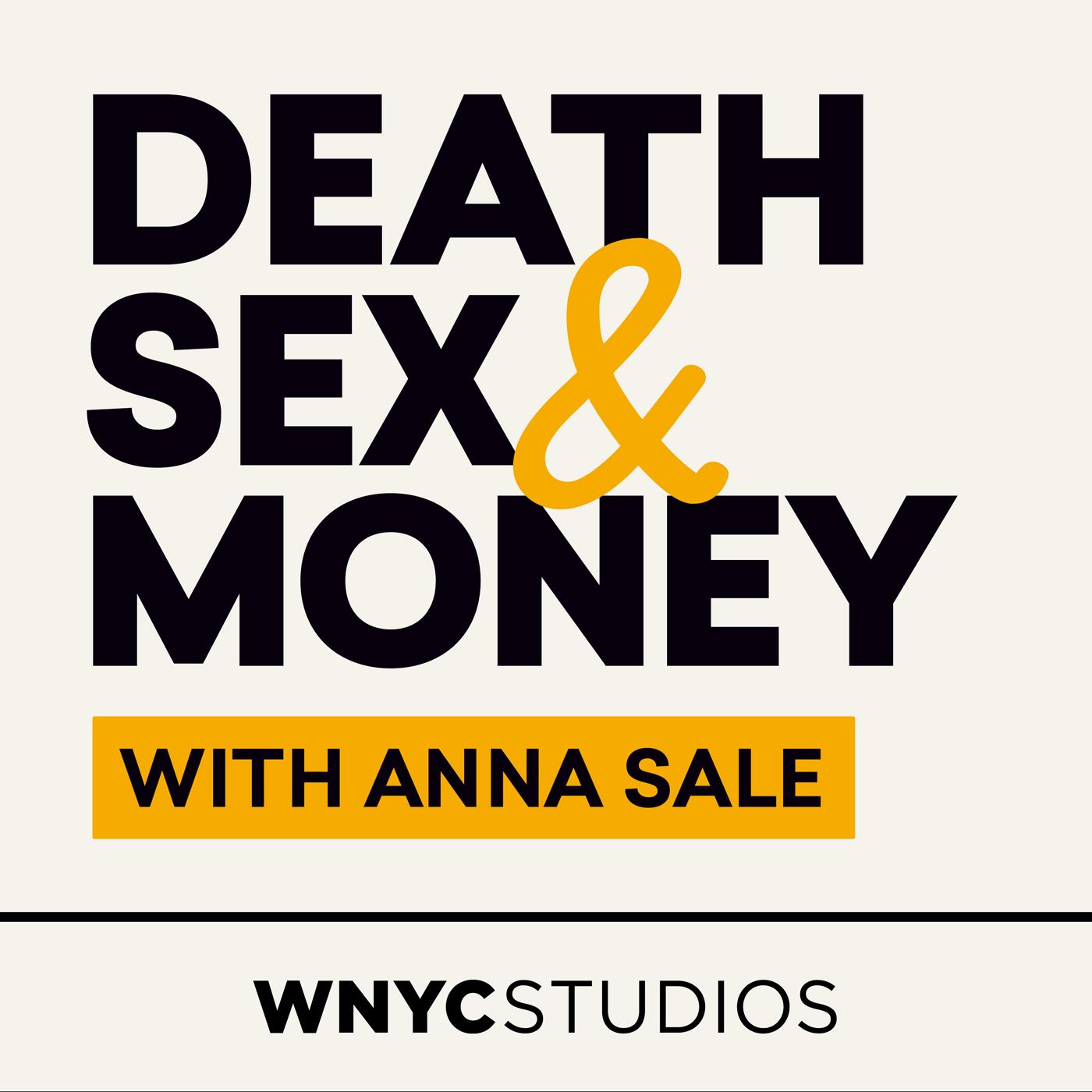 Cheating Happens
2019-12-0400:42:48
12
People cheat. But they don't often talk about the aftermath, and how they and their partners decide what comes next. When I asked you to send in your stories about infidelity, I heard from so many of you. Listener Sasha* told us about how she suspected that her partner of five years was having an affair -- and later, after they broke up, discovered that he had been been posting online ads for casual sex throughout their relationship. Andy in Connecticut remembered being a 12-year-old trying to convince his father not to cheat on a girlfriend. Joe* in Texas talked about having a relationship with a married woman as a single man, and the feeling of being a sideshow to the main event. Listener Chrystal* began her email to us about the cheating in her relationship: "Spoiler alert: we made it."  Numbers about cheating vary from study to study, but indicate that 20 to 40 percent of straight married men and 20 to 25 percent of straight married women venture outside their marriages. When Dan Savage joined us on the show in 2014, he put that number even higher, at 50 percent of women and men in long-term relationships.  In this episode, you'll hear from men and women who've cheated and been cheated on. Nobody's proud of it. But we learned that when a secret affair is revealed, it's a moment for us to finally and fully be honest about what was missing from a relationship, and what's worth saving. *Name changed for privacy reasons 
I recently joined writer Anne Lamott on stage in San Francisco at the Reimagine End of Life festival. Anne's written a lot over her 40-year career about death and grief, as well as about addiction, recovery, and parenthood. We talked about what it means to be sensitive, how to sit with someone in hospice, and whether Anne was thinking about death when she recently decided to marry for the first time at age 65.
Hasan Minhaj started doing stand-up sets during college, drawn to comedy by its "radical honesty." "I remember seeing Chris Rock's [special] Never Scared, and I remember him talking about George W. Bush, politics," he told me. "I worked at Safeway at the time...bagging groceries and stuff. Like, I can't talk about this at Safeway, I'll get fired. And that is what I loved about it." But as Hasan was experimenting with being radically honest on stage about everything from his family to his political beliefs, he says he was being less honest in his personal life. After moving to Los Angeles post-graduation, he says he started lying to his parents, and to his then-girlfriend, Beena, about a lot of things. Even though he's worked to repair those relationships, Hasan says it can still be tricky to navigate honesty, both on stage and off. On his Netflix show, Patriot Act, Hasan has taken on controversial topics like the elections in India or the Crown Prince of Saudi Arabia's involvement in the death of journalist Jamal Khashoggi. But sharing his honest opinions on stage can come with serious personal ramifications. "I have a duty to my loved ones and to my family too," he told me. "And figuring out that has been the new challenge for me."
I've learned a lot about the Bay Area from Uber drivers since I moved here a few years ago. Some of them are relatively new arrivals, like me, but others have watched the region change dramatically over the last few years. When I'm stuck in a car with a stranger at the wheel, I've been surprised by how personal conversations can get.  So in 2017, producer Katie Bishop and I took our microphones and recording gear along on a bunch of Uber rides all around the Bay Area. The company has been in the news a lot, but we set out to learn more about the drivers and what keeps them on the road. We talked about money, competition from other drivers and how they spend their long hours driving and waiting for rides. They also told us about domestic violence, grave plot sales, and the long ripples of the financial crisis. And we heard why one Pakistani driver has decided it's better to not talk to his passengers. Today, we're bringing you those conversations again.
When Angela first started working at a debt collection agency, she says she barely understood what her job was. "I was so completely awestruck that people didn't pay their bills," she told me. "I thought this was going to be really easy. Honestly, I don't even know how I kept the job the first couple of weeks."  It wasn't easy. But Angela finally did start getting consumers to pay, and worked her way up in the industry. And then, 15 years into her career, she and several colleagues were sued for illegal debt collection practices by the Federal Trade Commission and the New York State Attorney General. Angela eventually settled, and as part of the agreement was banned from the industry for life and ordered to pay $4.4 million⁠. She says she's not sure she'll ever pay that off.  Now, Angela also has medical debt that's gone to collections. At first, she says she would pick up the phone when collectors called, just to critique them. "Now I just block the number and move on," she told me. "I will eventually get them paid off and until I can, there is no point in wasting their time."  If you're getting calls from debt collectors who you think might be breaking the law, find out how to contact your state's consumer protection office here. 
Kate Pickert was 35 years old when she was diagnosed with breast cancer. A longtime healthcare policy reporter, she understood a lot about medicine and the healthcare industry. But even with all that insight, Kate wasn't prepared for what the experience of being a cancer patient could be like. So, she started researching⁠—and found that the book she wanted to read, about the history of breast cancer and the way we treat it, wasn't out there. "The fact that this book didn't exist and women didn't know this story is like...something went wrong," Kate told me. So she decided to write it, and included some of her own experiences too. The resulting book is called Radical: The Science, Culture and History of Breast Cancer in America. Kate talked with me about the choices—both expected and unexpected—that she made to maintain a sense of normalcy in her life during her treatment, including not telling her young daughter about her illness, and paying extra to keep her hair. And we talk about the trauma of her shock at her initial diagnosis—and why she still thinks about her breast cancer coming back at least once a day.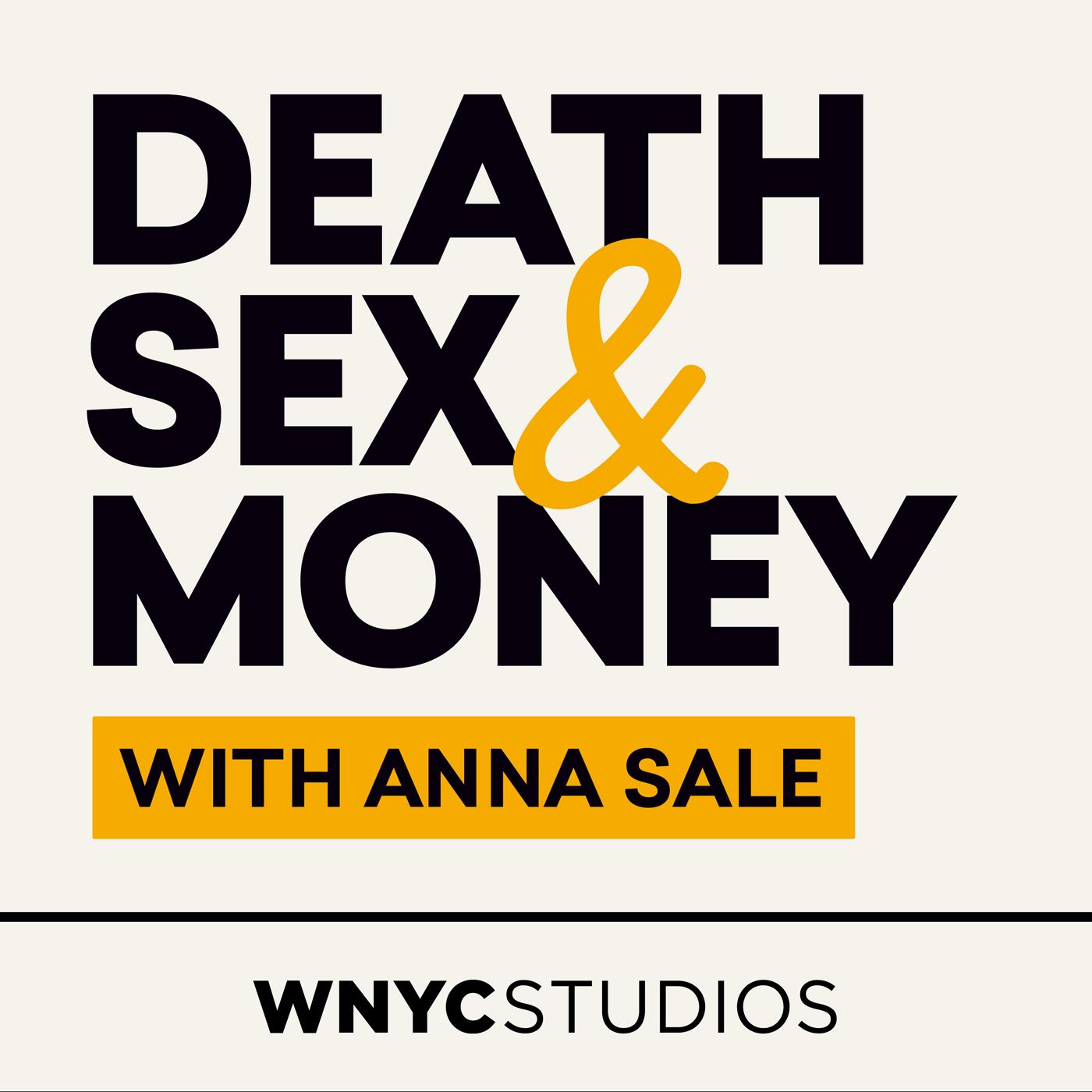 Scattered: The Camp
2019-10-2300:29:19
7
About a year ago, we put out an episode that was actually a pilot of another show, by comedian Chris Garcia. It was his story about grieving his father's death from Alzheimer's, along with a conversation he had with fellow comedian Karen Kilgariff about her mother's death from Alzheimer's. We called that episode "Alzheimer's and the World's Saddest Comedy Club."  At the time, we asked for your feedback about the pilot. And thanks in part to your enthusiastic response, that pilot has become a new podcast from WNYC Studios. The new show is called Scattered. In it, Chris explores his father's illness and death, but he also goes deeper into his father's Cuban roots, a history Chris can no longer ask his father about.  So we wanted to share some of that new show with you. This is episode two, called The Camp, where you'll hear about Chris's father's life before he left Cuba, when he was forced to work in a labor camp because he wanted to leave for the U.S. 
Saeed Jones' mother, Carol Sweet-Jones, died in 2011—six years after he came out to her over the phone from his college dorm room in Kentucky. They were close, but when Saeed walked into her hospital room the day after she had the heart attack that would end her life, he says he barely recognized her. "My mom was always very - she was very beautiful. She was elegant, chic," he told me. "And that was not the woman I saw in that bed." Saeed was raised by his mother in Texas, where he recognized early that he was gay, but was afraid to be open about it. He writes about the complicated and sometimes lonely sexual experiences he had with other men during his teenage years in his new memoir, How We Fight For Our Lives—and about dealing with the aftermath of his mom's death as an only child. I talked with him from Columbus, Ohio, where he recently moved, and even more recently turned on his dating apps. 
A few years ago, Betsy Mayotte stumbled upon the student loan subreddit—a section on Reddit where users ask each other questions about student loan debt. "I can't afford to pay. What should I do? I'm in default. What should I do? I'm trying to see if I qualify for forgiveness program, my servicer told me this, is this right?," Betsy remembers reading. "It took me aback that these borrowers⁠—and a lot of them⁠—were so desperate for help that they were willing to ask strangers on the internet that they had no idea what their credentials were."  At the time, Betsy was working at American Student Assistance⁠, a non-profit guarantor for the federal student loan system. But after recognizing that borrowers desperately need advice about managing their student loans—and can't always turn to their loan servicers for reliable help—she left and started a non-profit called TISLA, or The Institute for Student Loan Advisors. In addition to advocating for student loan reform, she now spends much of her time answering individual borrowers' emailed questions. "I've had to make myself close down my email at night and not open it until I've done human being things in the morning, like take a shower," she laughs.  We also shared with Betsy some of the questions we received from you about student loan debt. Hear her take on whether Public Service Loan Forgiveness program is going away, how to track down all of your loans, and what to do if think you're being scammed. 
Nathan realized he couldn't pay his rent and his monthly student loan payments. Beth* collapsed in tears while doing yoga because she couldn't stop worrying about money. Jordan set a calendar reminder to force herself to finally make her first payment.  In 2017, hundreds of you wrote in to tell us about how you're feeling about student loans, especially the mix of frustration and shame you feel about it. But we also heard stories of turning points—when something changed that redefined your relationship with your student loans.  For Beth, that meant radically changing her spending and allotting close to half of her taxable income toward student loan payments. Nathan converted a van into a mobile apartment to save on rent while he chips away at his $200,000 debt. And Jordan, after first telling me how she's dodged her student loans for two years, finally set up regular monthly payments.  "It started becoming something that was consequential but inconsequential at the same time. Something that can be controlled and doesn't control me," a listener named Krista said about finally getting help managing her student debt. "That was a huge revelation." Go to deathsexmoney.org/studentloans for more stories and to see how your debt compares to national statistics and to other Death, Sex & Money listeners.
It's something that I think about—in some way—every single day. When we asked you back in 2017 to tell us your stories about how student loans are impacting your life, we were overwhelmed by your responses. We heard about years of incremental payments and the thrill of getting to a zero balance, but also about delayed weddings, tensions with your parents over your shared debt, and fading hopes of ever buying a home or saving for retirement. The student loan crisis has only compounded since our initial call for listener responses. Students who graduated with a bachelor's degree last year averaged about $29,200 in student loan debt, an average about 2% higher than 2017 graduates. And that debt is fundamentally reshaping how you think about the value of education and the milestones of adulthood. "You sort of feel lost and like you totally screwed up somehow because you just couldn't figure it out," a listener named Dena said about struggling to make loan payments ten years after college. "And the rest of the world is making money and paying their bills and there's this subculture of individuals who are book smart and world stupid."  "I don't know how else to put it except that I almost made it," a listener named Sharif said. He put himself through school with loans to became a chemical engineer, but feels embarrassed by his six-figure debt and never talks about it. "I felt like a total, complete idiot that I put myself in this position."  For some of you, that embarrassment has become denial. "I just didn't pay," Jordan Gibbs told me about receiving her first student loan statement. "Like, I just felt like, how can you expect me to start paying you $700 a month? Which is just a crazy number. I can't even afford to pay rent."  Today we listen back to stories about how the tough choices we make to afford an education are having unexpected effects, long after graduation. Go to deathsexmoney.org/studentloans for more stories and to see how your debt compares to national statistics and to other Death, Sex & Money listeners. And look out for part two of this series for stories about how some of you stopped feeling stuck and started taking control of your student loans. 
When writer E. Jean Carroll first arrived in New York City in the early 1980s, she says she was "a nobody from nowhere." Even so, she headed straight for Elaine's, the legendary restaurant on the Upper East Side where writers, celebrities and other power brokers gathered—and she says she always felt like she belonged there. Over the course of her long career, she became known first for her incisive profile interviews and investigative pieces, and then later for her particular brand of tough-love advice, which she's doled out in her Elle magazine advice column for the past 26 years. But in the past few months, her name has been in the news for a different reason: she accused the president, among many other men, of sexual assault in her latest book, What Do We Need Men For. I spoke with her about the years she spent learning to brush past those traumas, the parts of those coping strategies she says have continued to be helpful, and why she now says she doesn't want to live like a "chin-up girl" anymore. 
Douglas, Wyoming, natives Vickie and Sissy Goodwin got married in 1968. It was around the time they started their lives together that Vickie learned of a secret Sissy had been harboring since childhood—a preference for feminine clothing and cross-dressing in private. When Sissy decided to start wearing skirts, dresses and frills in public a few years into their marriage, Vickie struggled to accept it. And the couple quickly learned that Sissy's self-acceptance came with an often violent public backlash, both at home in Douglas and elsewhere. We visited Vickie and Sissy at their home, for a conversation about masculinity, resiliency and staying married for 50 years.  Vickie and Sissy Goodwin at their home in Douglas, Wyoming (Katie Bishop)   The World's Largest Jackalope in Douglas, Wyoming (Flickr/Ken Mickles)  
United States