Claim Ownership
Author:
Subscribed: 0
Played: 0
Description
Here we are again: Just weeks before the federal pause on student loans is set to expire, with indications that the pause will be extended, and hints at debt forgiveness, but no concrete course of action as of recording this episode in early August. With so much uncertainty, we decided to invite our favorite expert on the topic, Betsy Mayotte, president of The Institute of Student Loan Advisors, to take some of your questions. Maybe not surprisingly, we got a lot of them. Some of you dreaded budgeting back in loan payments after the pause ends (for that Betsy suggests trying a loan simulator), and many of you had questions about Public Student Loan Forgiveness (PSLF), and whether the changes the Biden administration made to the program are here to stay. Betsy says, "I have researched the Higher Education Act back to the seventies, and Congress has never, ever retroactively removed a benefit from existing student loans. There is practically as close to zero of a risk of PSLF going away." If you have a question that was not answered in this episode, you can contact Betsy by going to her website where you can also find all sorts of helpful resources, like a guide to forgiveness, and where to start when thinking about a repayment plan.       
In the weeks leading up to and after the decision in Dobbs v. Jackson, which ended almost 50 years of the constitutional right to abortion in the United States, we asked you to tell us how you're feeling, and how you're thinking and talking about family planning and access to reproductive care. Some of you told us about your anger, your fears, and we also heard stories about difficult conversations with loved ones, or a sense of clarity about the options in front of you. And as the post-Roe landscape continues to shift state by state, we wanted to hear from someone in Mississippi, the state at the center of this landmark Supreme Court case. "There's no getting around that the impact is on everyone," said Laurie Bertram Roberts, co-founder and executive director of the Mississippi Reproductive Freedom Fund. I spoke with Laurie about the ways this moment was expected, how their work has changed post-Roe, and why they feel both rage⁠—and a sense of hope⁠—about what's to come.
It can sometimes feel like alcohol—whether you're drinking it or not—is an intrinsic element of navigating adulthood. After all, over 70 percent of American adults drink. We take drinking so much for granted that we often fail to really engage with the role it's playing in our lives. "It's been a piece of everything since we've turned 21, or 18," a listener named Cari told us. "We've always had a drink or been drinking when we've been at parties. And it's so funny that I'm 34, and that is a worry: that if I weren't drinking, maybe the party would move to someone else's house." We asked you to share your experiences with alcohol—why you drink or don't, the strategies you use to manage your consumption, and what alcohol brings you besides a buzz. And we learned that our feelings about alcohol are much more complicated than we tend to acknowledge.  If you or someone you know is struggling with alcohol or seeking more information about alcohol consumption, check out these resources.
When we called Jacob Lawson, a 23-year-old Starbucks worker from Utah, he was on his way to another Starbucks store in Idaho to help them start a union. "It's not too far from Utah. It's 150 miles, but I've driven further to help a store unionize," he told us.  By now, you've probably heard that the Starbucks union is having a moment. Since the first store successfully voted to form a union in 2021, more than 175 stores in 30 states have followed suit. The reasons for the union's success are varied — support from the established union, Workers United, and small store sizes make getting a majority vote simpler — but the Starbucks unionizing drive is also extremely collaborative, made up of mostly young people who talk to each other from stores across the country and share tips. For this episode, we invited a few of these workers to tell us what their experience has been like. I met Jacob Lawson, 20-year-old Laila Dalton from Phoenix, Arizona, and 33-year-old Benjamin South from Ithaca, New York over Zoom. When we talked on a Friday in early June, they were all experiencing different turns in the unionizing story, some victories, some defeats, and some very real consequences of going up against a multi-billion dollar company.  
On July 16, 2022, the National Suicide Prevention Lifeline becomes a 3-digit number: 988. This switch means that many local call centers across the country are preparing for a higher volume of calls. And for someone in crisis, it means a lot to hear someone on the line who knows the community they're calling from. In Wyoming, that sort of knowledge can be helpful, and also a deterrent to accessing mental health services. "We're very rural. Everybody knows your business," Karen Sylvester told me. She's the director of training and fundraising for the Wyoming Lifeline, one of two new call centers in the state that began operating in 2020. "And so when it comes to somebody struggling, the last place that they want to have their car parked is outside the mental health office. So that everybody in town can whisper or try to decide what they think is going on with so-and-so." Wyoming had the highest suicide rate per capita in the US in 2020, and while that impacts people across all demographics, white men 25 and older account for most of the deaths by suicide in the state. I talk to suicide prevention advocates, as well as a suicide attempt survivor, about the changes ahead in the state.
When actress Niecy Nash and R&B singer-songwriter Jessica Betts first met in 2015, they struck up a deep friendship. So when they began to fall in love a few years later, they were both caught off-guard. Niecy was newly divorced and had never been in a relationship with a woman before, and Jessica didn't think she could find love again. But they took the plunge, and when they announced their relationship and marriage publicly in the summer of 2020, they didn't expect the outpouring of love and support. Almost two years into their marriage, they're still learning about each other's habits and quirks, and are just as in love and hot for each other as ever. They joined me from their Los Angeles home to tell me about their love story, how they learned to live together during the pandemic, their faith, and the surprising ways their age difference shows up in their marriage.   Want to hear more Niecy? Listen to our 2017 episode, "Life in Our 20s: Advice from Niecy Nash, Alia Shawkat & Terri Coleman," or my 2015 interview with her for NPR's Fresh Air.
When Nan Bauer-Maglin was 60 years old, her husband left her for his 25-year-old student. "I thought about suicide. You know, there's a great feeling of rejection especially if you're older," she told me. "You just feel ugly and invisible and sad and quite gray." Nan wrote a book inspired by their breakup and called it Cut Loose. "First I was gonna call it 'Dumped.' But that's so negative," she told me. "Cut Loose is also about freedom." Nan is one of hundreds of listeners who shared their breakup stories with us, after we asked for them last year. And she's not the only one who mentioned a potent mix of rejection, liberation, and confusion at the end of a relationship. A listener named Drew remembers when his boyfriend went on a trip, left his dog at Drew's house, and never came back. Thomas*, who got married right out of college, is 25 and unsure of what his life will look like after his impending divorce. Mia sent in a voice memo about leaving her boyfriend behind, and struggling with the decision years later. Identical twins Matthew and Peter Slutsky realized they needed to break up after years of living parallel lives: attending the same college, working the same jobs, living with their families in the same neighborhood. Creating some distance was part of growing up, but that doesn't mean it wasn't hurtful. In your breakup stories, you also described how hard it can be to know when it's over. Steve* knows he's not happy right now, but isn't sure if the problem is him or his long-term boyfriend. "I love him and I don't want to hurt him," he told me. "This just seems like kind of a way to wipe the slate clean and start over." Sometimes, though, breaking up can also feel like a long overdue exhale. Beth, a listener in Philadelphia, recalls the day when she was riding her bike on her commute and choked out the words, "I don't want to be married!" She was divorced within a year, and looking back now, wishes she hadn't waited so long to be honest about her feelings. Whether you're in the middle of a breakup or you've been through one in the past, check out breakupsurvival.guide, a website our listener Emily Theis built from your best suggestions about what to read, watch, listen to and do after a split. *Name changed for privacy reasons We're re-airing this episode from 2017. Listen to the end for some relationship and life updates. 
One of the first things Mary Gundel told us about her childhood was that the Florida foster care system left her with a persistent sense that she was invisible. "Nobody cared, nobody wanted me," she said. Pregnant at 16, then again at 18, and with a third child diagnosed with autism a little while after that, Mary and her husband worked many low wage jobs on opposite schedules so someone could always be home with the kids. But despite feeling unseen, Mary told me story after story about how she changed the lives of her coworkers and loved ones, from taking in a friend's kid, to staying late at the register when a coworker called out, no questions asked. These sorts of stories might have stayed confined to Mary's small Tampa network had she not become an overnight TikTok celebrity. Her viral moment? A 6-part series documenting her day-to-day frustrations managing a Dollar General, one of America's largest convenience stores, where she worked for three and half years. We talked about what led her to speak out about working conditions on social media, getting fired, and igniting a national workers' movement. Invisible no more, Mary concedes, "They're listening to me now!"  
When Tony Award-winning actor and playwright Harvey Fierstein was growing up in New York City in the 60s, he was surrounded by the beginnings of the gay rights movement, and protest art and avant-garde theater was the norm. "I didn't know that being gay was sad until I got out into the world and they told me that," he said in our interview. "All the gay people I know are really kind of happy." And writing from that lens has informed his work ever since. In his new memoir, I Was Better Last Night, Harvey shares the six year journey to get his breakthrough play, Torch Song Trilogy, on Broadway, and shares other behind the scenes stories from hit Broadway plays like Hairspray, Fiddler on the Roof, and La Cage aux Folles. He also told me about his relationship with his younger brother turned business manager, why he's happily single and sober, and how he thinks he'll be remembered.
At the beginning of the calendar year, when Omicron was surging across much of the country, we asked those of you that are educators to tell us what led to your profession in the midst of another difficult pandemic school year, and how you were coping with it all. You told us about burnout, navigating confusing and changing rules about safety and politics in the classroom, feeling undervalued as workers, and why some of you were leaving education altogether. As the end of the school year approached, I followed up with four teachers in school districts across the country, from a middle school librarian in rural Wyoming, to a teacher navigating their first year of in-person teaching in New York. They told me about how the year has gone, the effects on their personal life, and what they're most excited about for this summer.
Journalist Maria Hinojosa and the staffs of Futuro Media and PRX recently won the 2022 Pulitzer Prize in Audio Reporting for the podcast "Suave." For Maria, winning this accolade took years of hard work. Maria is best known as the host of the public radio program Latino USA, a role she's occupied for over 25 years. But before then, she had to navigate newsrooms at CBS, NPR, CNN, and PBS at a time where she was often the first and the only Latina journalist there. As she wrote in her memoir, Once I Was You, that meant having to walk with confidence and believing in her work when, she says, her mostly white colleagues didn't. But, as Maria told me when we spoke back in 2020, the confidence she built while working in media didn't totally translate to other parts of her life. "You know, my marriage almost broke up because of my ego," she said. And as her career became more successful, she told me about the times she says she didn't prioritize her husband and her kids, about the crisis point that led her to reevaluate her role in her relationship and as a mother, and about how, these days, she is practicing listening and self-love. Plus, I catch up with Maria and she tells me about the significance of the award for her.
If you're like me, you might have a hard time getting to the end of articles that predict climate catastrophe. You might put a lot of faith in technology to save us, and you certainly don't want to think about an unsafe climate future for any young children in your life. If you're more like my guest for this episode, Britt Wray, you may have had periods of time where you can't stop thinking about climate catastrophe, times when your climate anxiety became so unbearable you couldn't function. Britt's new book is all about our emotional reactions to climate change. She says, "these abilities to sit with the emotions and allow them to be there is actually really crucial to climate action at all." We met for a hike through the Santa Cruz mountains and we talked about how she emerged from debilitating climate dread, and how she grappled with the question of whether or not to have a child. "In the end the decision to not have a child felt like a commitment to fear. And then on the flip side, deciding to have a child felt like a commitment to joy." A photo from my hike with Britt Wray in the Santa Cruz Mountains Do you want to lessen your climate anxiety while also helping the planet? Britt says, "It's a crucial step to find community with others who can stand in the fire with you, who get it, who will mirror and validate the concerns and will never say you're overreacting." Here are some resources she suggests: The Good Grief Network, modeled off of a 12-step program, hosts in-person meetings around climate anxiety and climate action. Conceivable Future hosts parties for people to talk about family planning in a warming world, and The All We Can Save Project offers a how-to guide on starting your own community talking group. Subscribe to Britt Wray's news letter Gen Dread, which is all about staying sane in the climate crisis.  Britt Wray is a Human and Planetary Health Fellow at Stanford University and author of the new book Generation Dread: Finding Purpose in an Age of Climate Crisis  
Back in 2021, we asked you to tell us about the hard conversations you were struggling to have in honor of the release of my book, Let's Talk About Hard Things. One of the people I talked to was a listener named Fey. Fey is 27 and lives in Maryland, and she has a degenerative eye condition. Eventually, she will probably lose her eyesight completely. She'd written us an email about her "tricky sense of disability identity."  As Fey's sight worsens, she struggles to know how and when to open up to people in her life about it—friends, dates, coworkers. Over the course of several conversations in the last year, I talked with Fey about how and when to disclose her disability, gaining independence, and relying on others. Plus, she gets a pep talk from a fellow visually impaired Nigerian American, EDM singer Lachi. Come sing along with me at a special sing-a-long karaoke party in honor of the paperback release of Let's Talk About Hard Things. We'll drink, talk and SING about hard things in NYC on May 6, at 7pm at The Greene Space. You can email us any time to share your stories at deathsexmoney@wnyc.org.   
Anna talks with her WNYC colleague Nancy Solomon about her new podcast, Dead End: A New Jersey Political Murder Mystery. New Jersey politics is not for the faint of heart. But the brutal killing of John and Joyce Sheridan, a prominent couple with personal ties to three governors, shocks even the most cynical operatives. The mystery surrounding the crime sends their son on a quest for truth. Dead End is a story of crime and corruption at the highest levels of society in the Garden State. EVENT: Come sing along with me at a special sing-a-long karaoke party in honor of the paperback release of my book, Let's Talk About Hard Things. We'll drink, talk and SING about hard things.  In San Francisco: on May 3rd, at 6:30pm at Manny's. Tickets HERE.  In NYC: On May 6, at 7pm at The Greene Space. Tickets HERE.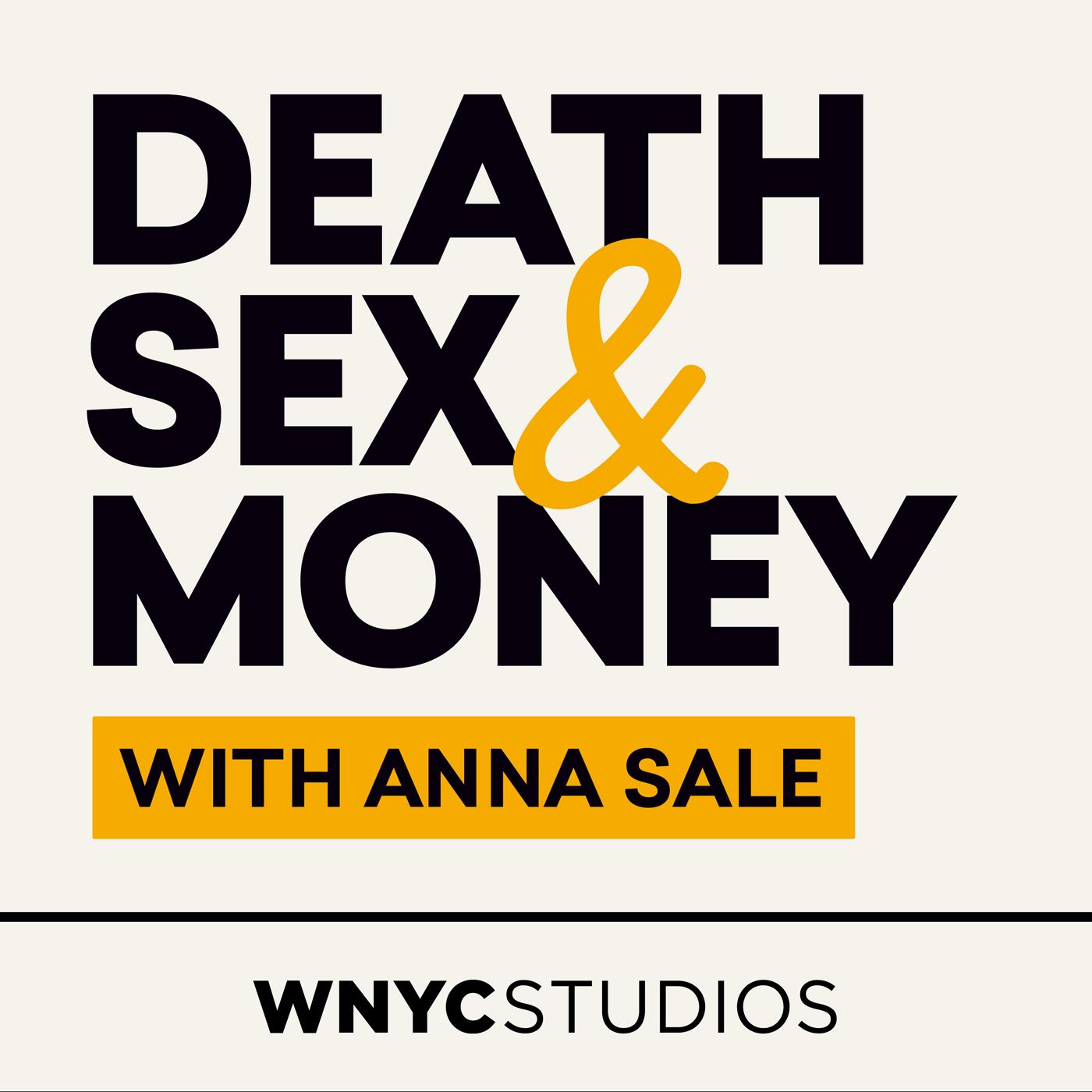 Siblinghood
2022-04-2746:33
8
For all the things we share with our brothers and sisters -- parents, genes, a childhood -- most of us have also wondered at one point or another how we could possibly be related to our siblings. As we grow up, it can be hard to update those relationships that were forged so long ago. You were children together; it can be hard to act like adults together. More than 200 of you reached out to tell me your sibling stories. I heard from Alix, whose twin sister, Katie, has cerebral palsy. "Every time I reach another milestone in my adult life," she said, "it feels like something that [Katie] can't ever get to." Mike told me about sobering up at 50—and losing the thing that brought him and his drinking buddy brother together. Paul* reflected on why he feels angry at his big sister, whom he used to look up to. Consuello debated whether or not to let her younger brother come and live with her, after she found out he was homeless. And Megan* opened up about the brother she decided didn't exist anymore, 30 years ago. We also heard from people without siblings -- like Sabrina, who cared for her mom when she got sick last year. And, I called up my four sisters, all at once, in four separate time zones. *Name changed This episode first aired in 2015. Listen to updates from most of the siblings here.  EVENT: Come sing along with me at a special sing-a-long karaoke party in honor of the paperback release of my book, Let's Talk About Hard Things. We'll drink, talk and SING about hard things. In San Francisco: on May 3rd, at 6:30pm at Manny's. In NYC: On May 6, at 7pm at The Greene Space.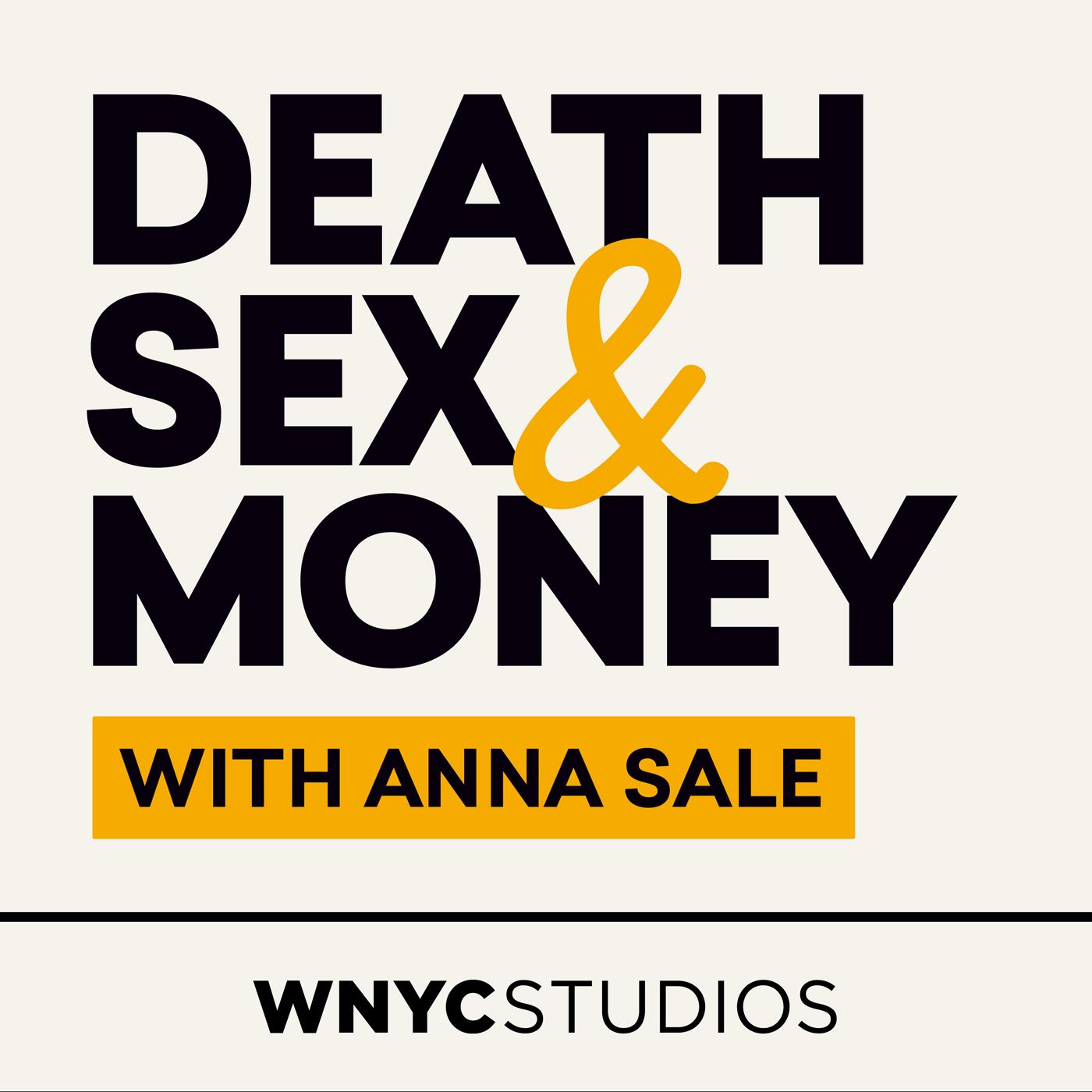 Hard: Softening Expectations
2022-04-1334:16
1
Carson Tueller became paralyzed from the chest down after an accident in 2013. "I absolutely know that there is a sense of loss and grieving that comes when you lose physical function," he told Death, Sex, & Money, our colleagues at WNYC. "If you could previously have an erection and have penetrative sex with your partner in a really fulfilling way and you can't anymore, the grief and the loss from that is totally legitimate." However, Carson adds, "that doesn't have to mean that something's wrong with you. It just means it's time to learn how to have sex differently."  In this final part of DSM's series Hard, we hear from Viagra users past and present whose ideas about sex have shifted—from being a goal-oriented pursuit to one that is much more about pleasure and acceptance.  This is the third episode of a three-part series. Listen to the first episode—about the impact of ED and Viagra on relationships—here, and the second episode—about the surprising origin story of the drug—here. 
When Dr. Irwin Goldstein started his career in urology in the 1970s, he remembers asking his mentor—an early pioneer in penile implant surgeries—"How the hell does an erection occur in the first place?" His answer: 'We have absolutely no idea,'" Dr. Goldstein recalls. "So I said, okay, well, this is what I'm doing."  In this second episode of our three-part series, Hard, we dive into the medical and scientific advancements that led up to Viagra's FDA approval in 1998. From an unforgettable conference presentation...to an overnight drug study where an unexpected side effect kept popping up...we hear about the strange twists and turns that eventually led to a little blue pill, from some of the people who were there along the way. Plus, we explore the intentionality around the early marketing of Viagra—when former Senate Majority Leader Bob Dole encouraged men to summon the bravery to talk to their doctors—and we hear how that message has shifted over the years. This is the second episode of a three-part series. Listen to the first episode, about the impact of ED and Viagra on relationships, here. And look out for our episode next week, where we meet people for whom Viagra sparked deeper exploration about the meaning of good sex.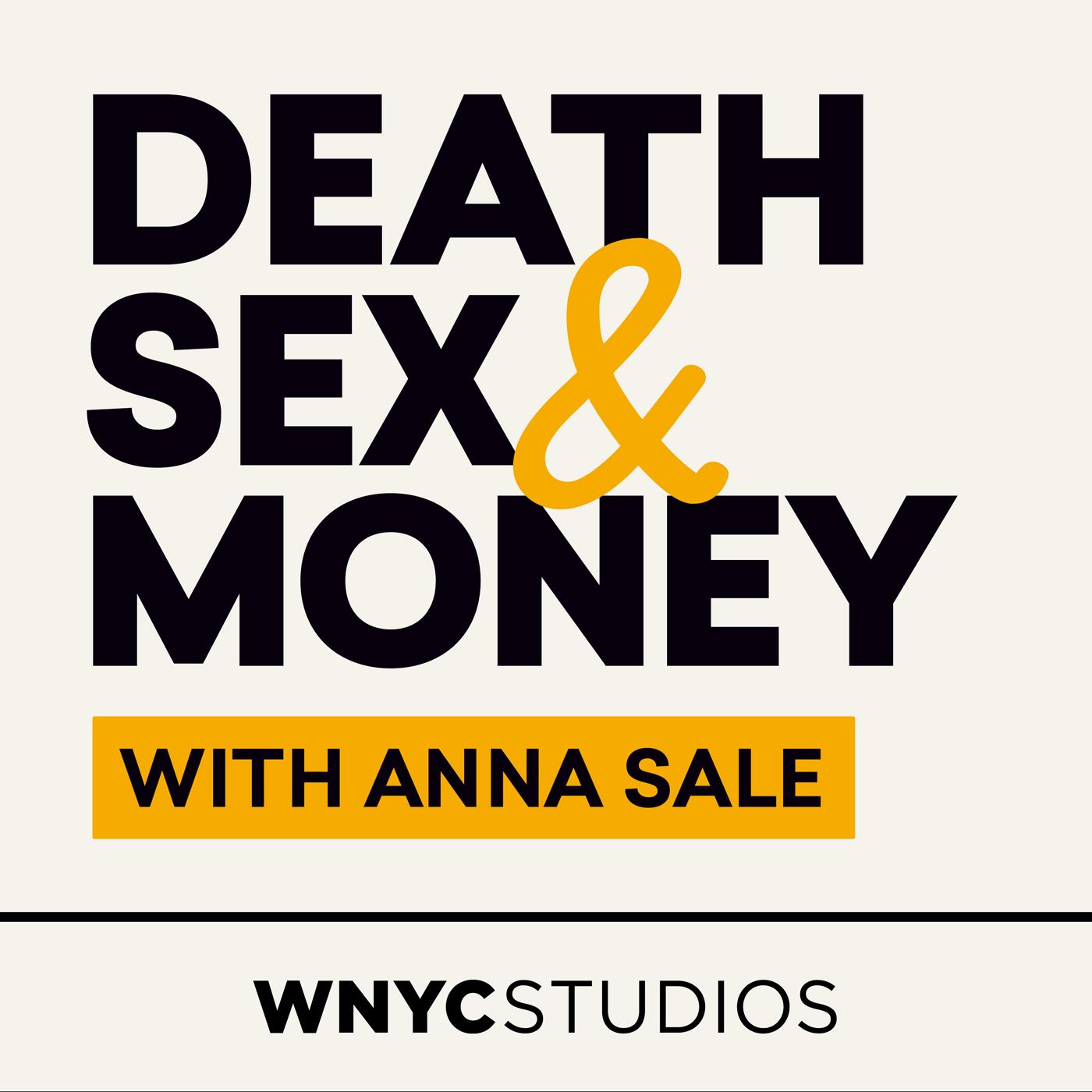 Hard: Erectile Disappointment
2022-03-3032:55
12
Bob first started experiencing erectile dysfunction in his 50s. "The erections wouldn't last," he told me, "and that became kind of a frustration." Bob and his wife, Joanne, tried asking their doctors for help—but it was the mid-1990s, and medical interventions were limited. "I think back then [ED] was kind of looked upon as, you're getting older and this is going to happen and there's nothing you can do about it type thing," Bob told me. "That's life, guy!" A lot has changed since then. In 1998, Viagra was approved by the FDA, suddenly opening up new sexual possibilities for people like Bob and Joanne. The drug also sparked a very public conversation about erectile dysfunction—one that, despite beginning earnestly, quickly veered toward late-night punchlines. "There's just so many memes and so much pop culture reference in a joking manner," a woman we're calling Louise told me, whose husband has prostate cancer-related ED. "[Viagra is] for the couple, it's for the marriage, the relationship, the partnership. It isn't just about a guy getting a boner."  And while millions of Viagra prescriptions have been written during its almost 25 years of existence, for some, Viagra has not been the quick fix they hoped it would be. A listener named Brandon takes medication for depression and anxiety, and found that for him, erections when taking Viagra are "very much a roll of the dice." Yet in a world where ED drugs are readily available—he feels a lot of pressure to perform. "This oversexualized culture doesn't say anything about having sex and not being able to get an erection as being okay," he told me. "It's very much big hard dicks flying everywhere."  This is the first episode of a three-part series. Look out for our episode next week where we go back in time to tell the story of how medicine, science, money and marketing collided to create a Viagra explosion. 
At the start of this year, two-time Pulitzer Prize winning playwright Lynn Nottage achieved a feat. Three of her works—Clyde's, the musical MJ, and an opera adaptation of her play Intimate Apparel—were playing on New York City stages simultaneously. But three decades ago, during the height of the AIDS and crack epidemics, Lynn almost stopped writing plays for good. "I was watching many of my classmates and my professors get sick and die or succumb to drug addiction," she told me about her time at drama school. "And it was really hard to stay focused on writing and figure out, well, why am I writing? And what is it that I want to write about when there's so much trauma?" Lynn grew up in Brooklyn, where she now lives in her childhood home. She spoke with me from her living room about how bombing a test in college led her to theater, how quitting her day job and cashing in her 401(k) helped her return to it, and how she shares "marriage miles" with her filmmaker husband.
We recently asked you to tell us about the decisions weighing on you about your romantic lives. The strangeness of the past two years has impacted all of our relationships—in both negative and positive ways—yet in this time of not-normalcy, it can feel especially hard to make decisions that bring big change into our lives.  So, we gathered a panel to help you sort through it all: Foreverland author and "Ask Polly" columnist Heather Havrilesky, Gawker editor and co-host of the podcast Straightiolab George Civeris, and Tuck Woodstock, host of the podcast Gender Reveal. Listen as Heather, George, and Tuck give advice to listeners contemplating long-distance relationships, coming to terms with betrayal, navigating the fallout of a throuple, and more.
United States