Discover
Discovering The Jewish Jesus Audio Podcast
Discovering The Jewish Jesus Audio Podcast
Author: Discovering the Jewish Jesus
Subscribed: 110
Played: 2,152
© Copyright 2019 All rights reserved.
Description
Discovering the Jewish Jesus' mission is to equip the Body of Christ, mobilize the Church, and help evangelize the world. Rabbi Kirt Schneider, host of an international television show, has committed his life to a passionate pursuit of Jesus and to being used by God for His purpose. Rabbi Schneider brings revelation on how the Old and New Testaments are integrated, teaching personal application that builds faith, changes lives, and instills a greater awareness of God's love.
Episode 1 of 3: Did you know that the world was blessed because Jesus' people rejected Him? In today's episode, Rabbi speaks about the blessing that has been released to the world through the Jewish people and how we can fulfill our deepest desires through the Spirit.
"After you have suffered for a little while, the God of all grace, who called you to His eternal glory in Christ, will Himself perfect, confirm, strengthen and establish you." - 1 Peter 5:10
As Rabbi Schneider declares the Word to the people of Nakuru Kenya, the Gospel takes root. Witness heart-felt change in the minsters of the land, and see miracles and salvation at the evening outreach events: fruit that will remain.
"The steadfast of mind You will keep in perfect peace, Because he trusts in You." - Isaiah 26:3
What does it take to be satisfied in life? Rabbi Schneider teaches a group of pastors in Kiev, Ukraine about the satisfying love God has for us in the Song of Songs. God wants to partner with you!
"For our struggle is not against flesh and blood, but against the rulers, against the powers, against the world forces of this darkness, against the spiritual forces of wickedness in the heavenly places." - Ephesians 6:12
Will we choose to live a life that consumes the things of the world or will we pursue the newness of life that comes from the living God? In this episode, Rabbi explains how to fulfill our souls deepest yearnings and how we can be the person God created us to be.
"And the peace of God, which surpasses all comprehension, will guard your hearts and your minds in Christ Jesus." - Philippians 4:7
Now more than ever, people are rejecting the exclusive claim of Jesus and turning to political correctness. Will you follow Jesus even when it means breaking away from what's culturally correct? Join Rabbi in today's episode to learn how you can prevent yourself from becoming a casualty of deception.
"Be anxious for nothing, but in everything by prayer and supplication with thanksgiving let your requests be made known to God." - Philippians 4:6 
God uses powerful imagery by calling those who know Him to be His bride. What exactly does being the Bride of Christ mean and how do we walk in this calling? In today's episode, Rabbi explores how we can unlock a deeper intimacy with the Bridegroom, Jesus.
"Thus says the LORD of hosts, 'In those days ten men from all the nations will grasp the garment of a Jew, saying', 'Let us go with you, for we have heard that God is with you.'" - Zechariah 8:23    
Often times, we view prophecies as only being fulfilled once. Join Rabbi in this episode to understand typo-logical prophecies and how God uses people even when they don't know they are prophesying.
"The LORD restored the fortunes of Job when he prayed for his friends, and the LORD increased all that Job had twofold." Job 42:10
The Hebrew Bible offers a multitude of ways to defend your faith and stand steadfast in God's Word. Join Rabbi Schneider in this episode to become fully confident and convinced that the scriptures point and bring us to Messiah Jesus.
"Even though I walk through the valley of the shadow of death, I fear no evil, for You are with me; Your rod and Your staff, they comfort me."  -Psalm 23:4
Are you ready to gain even more confidence that Yeshua is the Messiah? Join Rabbi as he begins the second season of this revelatory series and understand how Yeshua fills Israel's history up with meaning.
"Father, forgive them; for they do not know what they are doing." -Luke 23:34
Are you in control of your spirit? Do you know what it takes to walk in freedom from the frustrations of life? In today's episode, explore God's promises to you as revealed in Psalm 103, and learn how you can strengthen your inner man to walk in glory daily.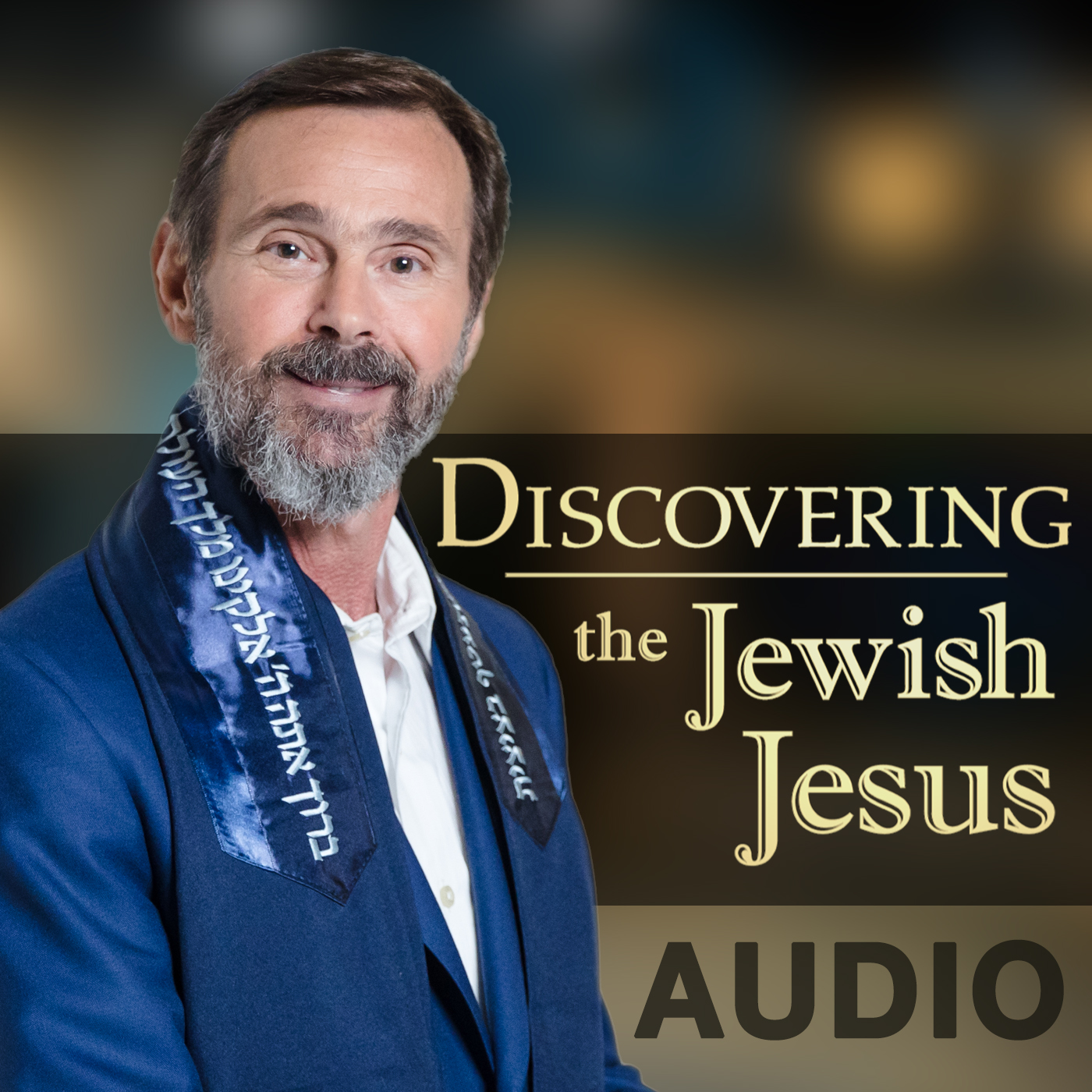 "No temptation has overtaken you but such as is common to man; and God is faithful, who will not allow you to be tempted beyond what you are able, but with the temptation will provide the way of escape also, so that you will be able to endure it."  -1 Corinthians 10:13
United States