Discover
Dropped Culture
Claim Ownership
Dropped Culture
Author: Dropped Culture
Subscribed: 3
Played: 315
© Copyright Dropped Culture
Description
Dropped Culture is the comedy podcast where Daniel, Brock A.K.A. Garth, & Mitchediah LongBottom picks up the pieces of pop culture that you forgot or missed, shines them up real nice, & crams them in your earholes every Monday & Thursday!
THX 1138, the film that was way ahead of it's time. George Lucas turned a short award winning student film and expanded it into a disturbing vision of the future. Robot policemen, heavy doses of state prescribed pills, machines that master your alone time, and a jail that is encased in pure white show us where we could be headed. Or are we already there?
What if in the 1970s, it was uncovered that there was clone of Adolph Hitler?What if there were 94 of them?This is the question posed from The Boys from Brazil, a 1978 science fiction film and Dan and Brock bring you the answer with a Dropped Culture spin!Experience:Nazi Hunters!Science!Murder!More Science!Conspiracy!High School Level Radio Engineering!You (yes, you!) can hit up the fellas at:droppedculture.comdroppedculturepodcast@gmail.com@droppedculture on Instagram, Facebook and TwitterGood day!I said, Good Day!
In this episode, Brock and Dan reach deep in the annals of DC's achives to bring you a tale or two that they give the Dropped Culture treatment and serve up for your listening pleasure.Getting elbow deep in those annals, the fellas pulled out Kevin Smith and Walt Flanagan's Batman Cacophony and Timothy Truman's Hawkworld.So sit back, hit that play buttom and enjoy the show!You can hit up the guys over at www.droppedculture.com or drop them a line at droppedculturepodcast@gmail.com.Need instant gratification? Hit them up on the socials (Twitter/ Facebook/ Instagram)!
Hey gang!Like the titular character of this episode, this episode was found trapped in ice!Unlike the good Captain, who was frozen anywhere from 20 to 70 years (depending on the timeline), this episode has been lost since Christmas. So you can keep these yuletide wishes in a box until next holiday season or pull them out whenever you really need them!In this episode, Brock and Dan get into the film adaptations of the Star-Spangled Avenger, Captain America! From Reb Brown to Chris Evans and every descendant of a literary master in between, the guys cover them all!So hit that play button and jump into battle!When Captain America throws his mighty shield......Hit the fellas up over at droppedculture.com or drop an email to droppedculturepodcast@gmail.com!You can also catch them on the socials: @droppedculture on Facebook, Twitter, Instagram and Youtube!Peace!
From the guys that brought you the Thankskilling and Spacegiving specials from years past comes the Smashgiving Celebration!The fellas dive deep into the movies that shaped their fevorite green giant (and not the one that peddles vegetables)!From Lou Ferrigno and Bill Bixby to Mark Ruffalo and all the iterations in between , Brock and Dan not only discuss each movie and its cast but also choose their ultimate Hulk castings!As always, thanks for listening and have a Happy Thanksgiving!You can talk to the guys over at:www.droppedculture.com droppedpodcast@gmail.com or on the socials @droppedculture on Twitter, Facebook and Instagram.
44 years in the making. 13 movies. Countless interpretations. Myth making. What else is there to say about the Halloween movies. Starting with one of the greatest directors of all time John Carpenter, and Hollywood royalty Jamie Lee Curtis, Halloween movies has been there for my generations whole lives. We have seen the great(Halloween 1978, Halloween 2019) not so great (Michael Myers vs. Ant Man, Halloween Resurrection) the ones that divided us fans (Rob Zombie Halloweens) and perhaps one of the only sequels in any franchises history to not feature the main characters (Halloween 3, bitchin' by the way). How do you end something so special to so many people, something tremendously influential? That's what The Dropped Culture Podcast covers on this special episode! Let us know what you think of Halloween Ends at droppedculture.com or anywhere you get your podcast needs! Happy Halloween!
This week Dan and Brock get down to the nitty gritty with Cyborg! Gibson Rickenbacker is a hired fighter living in a plague-ravaged apocalyptic America where a plague has infested most of the United States and the rest of the world. In New York City, Gibson encounters a woman named Pearl Prophet. Pearl reveals to Gibson that she is a cyborg who is carrying vital-information for a group of scientists in Atlanta who are working on a cure to the plague and Pearl hires Gibson to escort her back to Atlanta. But Pearl is kidnapped by "Pirates" a murderous gang led by Fender Tremolo, who wants the cure for themselves and they decide to take Pearl to Atlanta themselves. Gibson, joined by a young woman named Nady Simmons, goes in pursuit of Fender and his gang, as Gibson sets out to rescue Pearl, stop Fender and his gang from reaching Atlanta and defeat Fender who slaughtered Gibson's family.
Batman has alternate versions of himself and we talk about which ones that we like the most. Mitch joins Dan and Brock today to Live, Laugh, and Love! Break out the wine and chocolate because Manopause is real!
The first Dropped Culture movie of season 4! Leviathan! Peter Weller gives a tour de force performance as a man forgotten by his parents in their underwater home on their way to Paris for a vacation. Alone with his best friend Winston from ghostbusters, they fend off a fishy Daniel Stern trying to break in and steal all of his parents porno mags! Hilarity ensues as the cast of Beverly Hills Cop comes to the rescue! Like what you hear? Leave us a like, a comment, or subscribe. You have the power! droppedculture.com
Today we are playing our episode about Trick or Treat from last Halloween completely backwards!!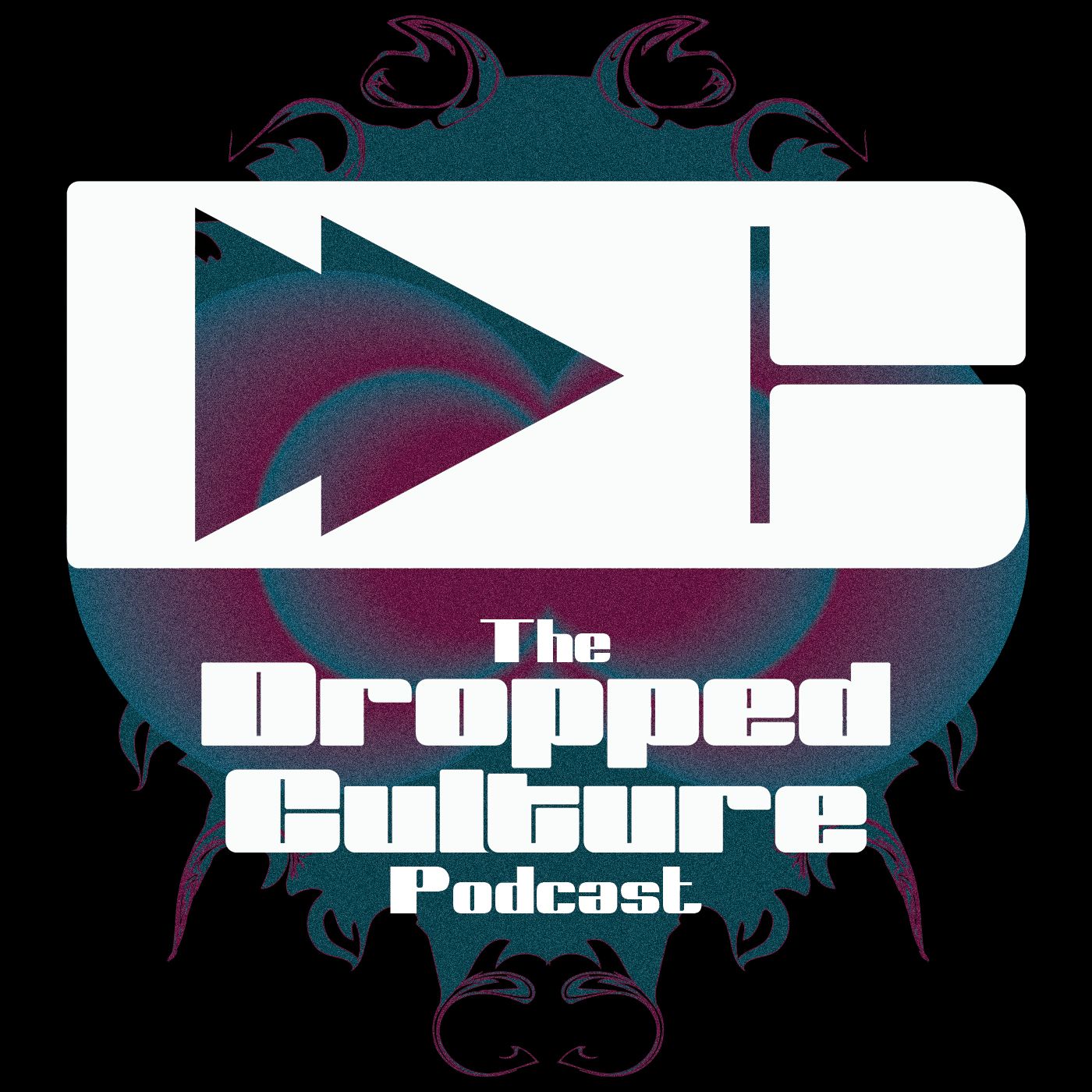 Arena (1989)
2022-06-3001:02:59
This time, on Dropped Culture Z, Brock and Dan are really in a pickle... They chose this movie and one of them absolutely loves this movie for the exact same reasons the other one hates it! Who will say its great? vs who is obviously correct and worries about the other ones mental status? I have no idea. why do you always expect me to have all the answers? that seems like it would be a narcissistic trait but who am i to judge
What's better than the 70's? The 80's!! This is Brock and Dan's Top Five Records of the 1980's! What are your favorite albums of the 80's? Let us know at droppedculture.com, or those social media places where comments are allowed!
What's better than the 70's? The 80's!! This is Brock and Dan's Top Five Records of the 1980's! What are your favorite albums of the 80's? Let us know at droppedculture.com, or those social media places where comments are allowed!
It's that time again! This week we present our top 5 albums of the 1970's. Need we say more?What are your favorite 1970's albums? Let us know at droppedculture.com or anywhere you can search Dropped Culture!
Hello everyone! Harambe here with another installment of The Dropped Culture Podcast! This week Dan and Brock talk through their favorite albums of the 1960's! That's right, the rise of the counter culture decade, free love, great music, and most importantly, great music. The music of the 60's expanded our consciousness, opened the doors of perception and changed the way we think a guitar is played. Sit back and relax my friends as we take you on a magical mystery tour!Like what you hear? visit us on droppedculture.comor any of the socials!
Brock and Dan are back at it again!This week, they answer the hard hitting questions that you're used to, like what is your G.I. Joe name?Along with all that they also bring you some movie and show recommendations and reviews while also mixing in some news!You can get in on the conversation over at www.droppedculture.com, by sending an email to droppedculturepodcast@gmail.com, or by commenting on your favorite platform!Thank for listening!
This week, the fellas are covering one more nuclear war movie (ya know, because 4 wasn't enough). So jump in your Volvo(the safest place to be during a nuclear attack), turn those speakers up, hit play and let's get into The War Game!www.droppedculture.comdroppedculturepodcast@gmail.com
Hey gang!Last November, the fellas did a Thankskilling Special where they covered a few realistic movies about nuclear attacks. With the unfortunate events taking place in the Ukraine and the current geopolitical climate, these shows have gathered more viewership in recent months. While Dan and Brock hate the circumstances, they have found a silver lining with some insightful conversations and a few recommendations for adjacent movies from our listeners.Which brings us to The Day the Earth Caught Fire. While not a traditional nuclear holocaust movie, this film pulls on history and paints a new picture on how atomic/nuclear weapons can take out humanity!Thank you for the recommendation, RSEFX!Never leave atomic bombs where children can reach them.As always, you can check out our website: www.droppedculture.com and message us directly there.If social media's your gig, you can hit us up on Twitter: @DroppedCulture or on Facebook and Instagram: @droppedculturepodcast!If none of those are great options for you, you can send us an old fashioned email to:droppedculturepodcast@gmail.com.Thanks for the listen!
United States