Claim Ownership
Author:
Subscribed: 0
Played: 0
Description
This week, the fellas are covering one more nuclear war movie (ya know, because 4 wasn't enough). So jump in your Volvo(the safest place to be during a nuclear attack), turn those speakers up, hit play and let's get into The War Game!www.droppedculture.comdroppedculturepodcast@gmail.com
It's time!In this episode, the fellas ask the big questions!What if they were in charge of programming for a television channel? What is the best board game of all time?Is there really a Dawson's Creek?Is there a topical cream that will clear this up?You'll get the answer to most of these questions and more on this Quickcast!P.S.Brock and Dan also bring you some movie and tv reviews and recommendations along with a fair bit of news P.P.S.Hit the guys up over at www.droppedculture.com or by dropping them a line over at dtoppedculturepodcast@gmail.com!You can also throw out a comment over on YouTube, Facebook, Instagram, and Twitter!P.P.P.S.Thanks for listening!
Hey gang!Last November, the fellas did a Thankskilling Special where they covered a few realistic movies about nuclear attacks. With the unfortunate events taking place in the Ukraine and the current geopolitical climate, these shows have gathered more viewership in recent months. While Dan and Brock hate the circumstances, they have found a silver lining with some insightful conversations and a few recommendations for adjacent movies from our listeners.Which brings us to The Day the Earth Caught Fire. While not a traditional nuclear holocaust movie, this film pulls on history and paints a new picture on how atomic/nuclear weapons can take out humanity!Thank you for the recommendation, RSEFX!Never leave atomic bombs where children can reach them.As always, you can check out our website: www.droppedculture.com and message us directly there.If social media's your gig, you can hit us up on Twitter: @DroppedCulture or on Facebook and Instagram: @droppedculturepodcast!If none of those are great options for you, you can send us an old fashioned email to:droppedculturepodcast@gmail.com.Thanks for the listen!
This week, Brock and Dan bring you their continued coverage of Moon Knight, circus nightmares, the state of the DC movie and television universe, the Depp v Heard court drama and Brock shares a recent VHS haul! Oh and, as always, there is a bit of news and recommendations!Check the fellas out over at www.droppedculture.com or send them a message over at droppedculturepodcast@gmail.com! If you're feeling in the giving mood, drop the show a rating and/or review on your favorite podcast platform! This helps pout the show immensely and is greatly appreciated!As always, thanks for listening!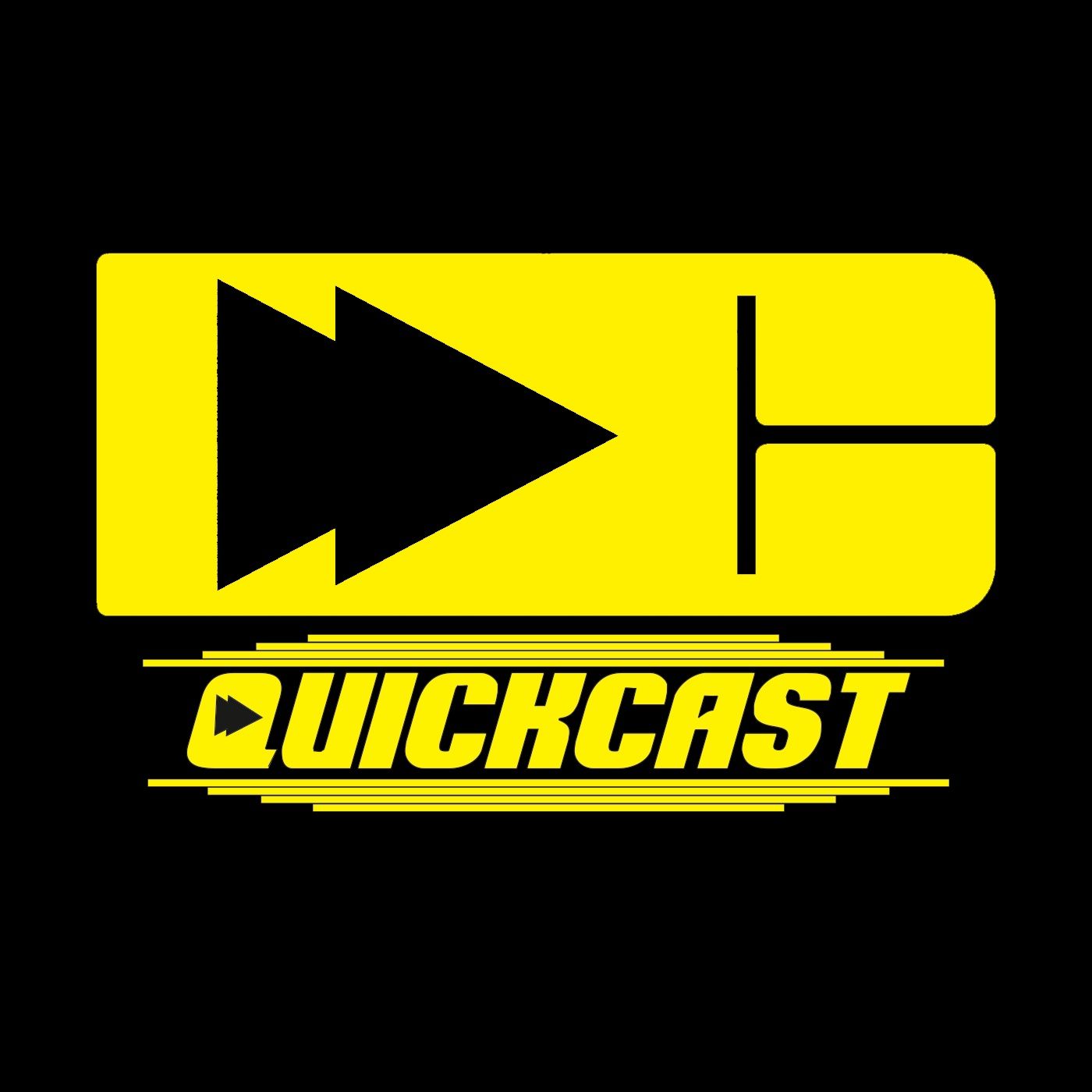 The fellas are back with a follow up to last week's show but this time they're breaking bad!This week, Dan and Brock discuss their Top 5 underused and underappreciated super villains!From deep cuts to disparaged icons, the guys make their cases for these bastions of bad to get more of a spotlight from their respective companies.Let us know your Top 5 over at www.droppedculture.com or by dropping an email to droppedculturepodcast@gmail.com!If you're feeling a bit more social, you can also catch up with the fellas over on Facebook, Twitter, and Instagram.Thanks for listening!
This week, the fellas bring you their Top 5 B List and below heroes! These are the heroes that Brock and Dan feel need some more love, whether in comics, movies, or even a tv show!There is sure to be some deep cuts and some solid story ideas!So hit that play button already!Let us know your Top 5 over at www.droppedculture.com!You can also catch them on the socials or drop them a line over droppedculturepodcast@gmail.com.Thanks for listening!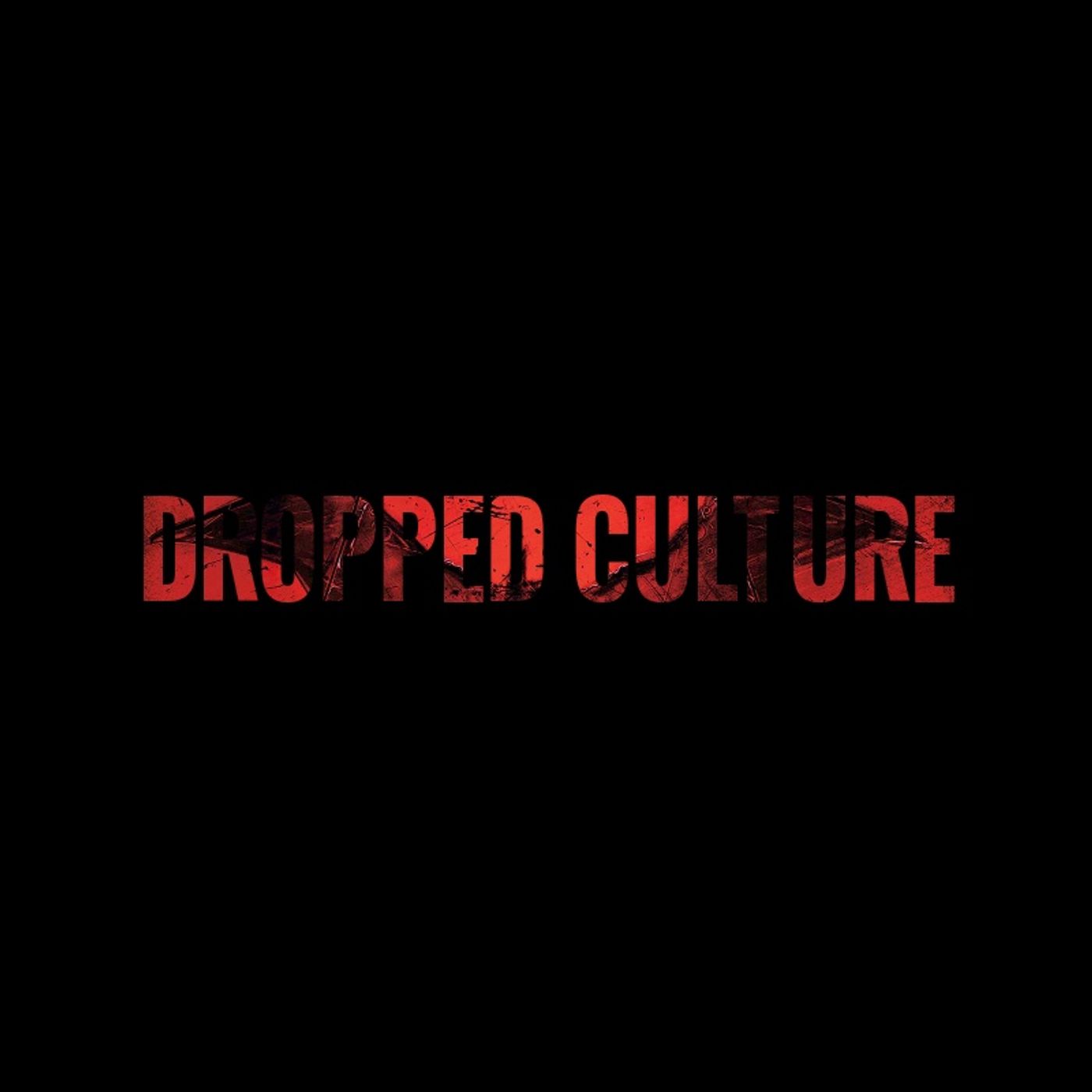 While usually the fellas bring you content from the nooks and crannies of the far ends of the pop culture universe, this week brings an episode of a different flavor!This week, Brock and Dan get into The Batman! Warning: There will be spoilers! There will be opinions! And you can bet your Bat Underoos, there will be digressions!Why don't you come with us? Get into some trouble?Okay, Vengeance, hit that play button and let's dance the Batusi!You can catch up with the guys over at www.droppedculture.com, drop them an email at droppedculturepodcast@gmail.com or get socially awkward on the Twitter, Facebook and Instagram!Thanks for listening!
What if you could take two characters, one from the DC Universe and one from the Marvel Universe, and combine them? Who would you pick? Your favorites or possibly some unknown heroes? That is what Dan and Brock did for this episode! We love doing these versions of What If? and the sandbox we play in is fantastic! Listen on dear listeners as we take you to............The Dropped Culture Amalgam Universe! If you have a combo you would like to share let us know a droppedculturepodcast@gmail.com or head on over to droppedculture.com and hit us up! We also have those social media sites too. Dropped Culture is the place to be this year!
Welcome to the Spring 2022 Finale of Dropped Cultures World famous "Droppin' Deuces" This week it is all about another contender for the worst sequel ever made........Caddyshack II!!!??!?!?!? Is it the worst? I think the last 3 Deuces' we did were right on par with this one! Brock and Dan get up in this one! Jackie Mason stars and the wannabe Rodney Dangerfield while Chevy Chase and Dan Aykroyd chase the greenbacks! It is truly a horrible movie......Just like we like!If you like what you hear leave a like, comment, our subscribe to us on your favorite platform! Visit droppedculture.com and Menards for all your dropped culture needs!Make mine Dropped Culture!
Hello fellow Dropped Culture enthusiasts! The Droppin' Deuces New Run for the 2022 season is getting close to an end! You literally have to shower after watching our next deuce "Amityville II: The Possession" Still not as bad a Highlander 2 but literally this movie is like winning the horror movie jackpot. It's 2 movies in one that rips off every great horror movie before it. Not in the cheesy way like the comedy parody movies because the cast and crew honestly thought it was serious. I mean come on, this movie has the magnificent Burt Young in it transferring his Rocky role to a 42 year old father. Same actor, same character, different movie....... Nonetheless we finished it and several bottles of whiskey, and hot showers, we have cleaned to movie off of us. Tag your it!Remember get all of your dropped culture needs in one place www.droppedculture.comExcelsior!
Jeez! We had to flush at least six times to get through this deuce. This newest Dropping' Deuces, Highlander II The Quickening, is perhaps the worst movie ever. For real. It does live up to the hype though. Actors cashing paychecks, buying land, drinking all night, constant script changes, and at least one death. Highlander was awesome but this one pretty much erases any trace of the original movie except for the principle characters! At one time Brock did have some sort of liking for this movie but not any more. Of course there are several versions of this movie available to stream and somehow we got the directors cut. Supposedly the Renegade version is way better but we doubt it. Brock had the VHS copy in his study. So listen on true believers and don't forget to double flush this deuce. If you can get through the actual movie and tell us how Ramirez got his Katana back before the raid and how Connor got it to defeat the baddie, we will send you a dropped culture sticker and a bag of hard candies free!If you like our content and us personally why don't you subscribe or finger the socials for dropped culture!Menard's and www.droppedculture.com is where you will find all of your Dropped Culture needs! Just look for the spatulas and we are right there!
You heard it right, kids!Welcome to your regularly scheduled Droppin' Deuces Extravaganza!!! (balloons, confetti! Yay!)In this new run, we are not only bringing you four direct sequels but maybe four of the worst rated sequels in the history of movies!But....Is there gold in them thar hills?Could some of these movies actually be.....dare we say.....good?Come along on the journey and find out!Let's get started with Exorcist II: The Heretic, a movie nobody wanted or asked for but we watched anyway!We are in places; here are some of them: www.droppedculture.com, droppedculturepodcast@gmail.com, Twitter, Instagram, Facebook, others.You can go to those places and tell us what you think of the movie or guess what the next deuce will be or tell us what movie/subject/that you would like us to cover or just say hi, ya know.That's all. You can press play now.Thanks for listening!
What happens when you give a comedic acting and writing superstar 40 million dollars and little oversight to direct his first movie that he wrote and is also playing multiple roles in?Apparently, Warner Brothers also wanted the answer to this question.What they got was the tale of a skeezy and mostly unlikable socialite, a beautiful lawyer, Brazillionaires, a 106 year old vengeance seeking justice of the peace, giant mutant babies, Mr. Bonestripper, and John Candy in drag!So jump onboard, strap in and keep your hands and arms inside the ride at all times!You may be surprised by the results!Wanna talk about it?Hit the fellas up on www.droppedculture.com or drop them an email at droppedculturepodcast@gmail.com!You can also catch them on Facebook, Twitter and Instagram!Thanks for listening!!!
Hated by the Japanese government, banned in Germany and unreleased in the U.S. for over a decade!No, not the Dropped Culture Podcast (maybe?).This week, the fellas jump into the 2000 cult film, Battle Royale!This is probably the most violent film that Brock and Dan have covered (with the possible exception of Return of the Killer Tomatoes)!So let's get after it! You can do it, Shuya!Let us know your thoughts on the movie or give us some feedback on the show over at www.droppedculture.com or send us an email over droppedculturepodcast@gmail.com!Thanks for listening!
Welcome back to one of the most in-famous shows of all time!This week, Brock and Dan get into The Ice Pirates, a 1984 space comedy that features swashbuckling space adventure, a jive talkin' robot pimp, a princess, a multiple Super Bowl winning Goonie, and space herpes!Oh and that's just a taste of what you're about to learn in this episode! Thoughts about this movie or the show?You can let the fellas know over at www.droppedculture.com or by sending an email over to droppedculturepodcast@gmail.com.If you're feeling social, you can also catch them on Instagram, Twitter and Facebook!Thanks for listening!
Glad you could make it.Grab a chair and belly up to the Dropped Culture bar.2021 was another rough year but the fellas discuss some bright spots!Join Dan and Brock as they bring in the new year by sharing a few of their favorite things from the last!You can let the guys know your favorite things from 2021 at www.droppedculture.com or droppedculturepodcast@gmail.com.You can also see what's up over on Instagram, Twitter, and Facebook.As always, thanks for listening!
As the celebration of all things Woo continues, Dan and Brock jump into the 1989 film, The Killer!A tale of two warriors on the opposite sides of the law, a killer with a conscious and a police officer with a vendetta. Randy!!!!What happens when Mickey Mouse and Dumbo team up to fight a greater evil?Hit that play button and find out!Happy Holidays!Check in with the fellas over at droppedculture.com or over on Facebook, Twitter, and Instagram!You can even send a good old fashioned email to droppedculturepodcast@gmail.com!Want to give us a present? Just drop us a rating and review on your favorite podcast platform!Thanks for listening!
Part 2 of our Hong Kong Holiday! John Woo is a master of action cinema! Hard Boiled stars Chow Yun Fat the baddest of the bad shooting as a cop with ultimate skills and superb kills! Is he good? Is he bad? He is a bad ass! This was the last movie John Woo did in Hong Kong before he went to bring his gun fu style to America! If you like what you hear please leave a like comment or subscribe and visit us at www.droppedculture.com!
United States