Discover
The Fastest Show in Sports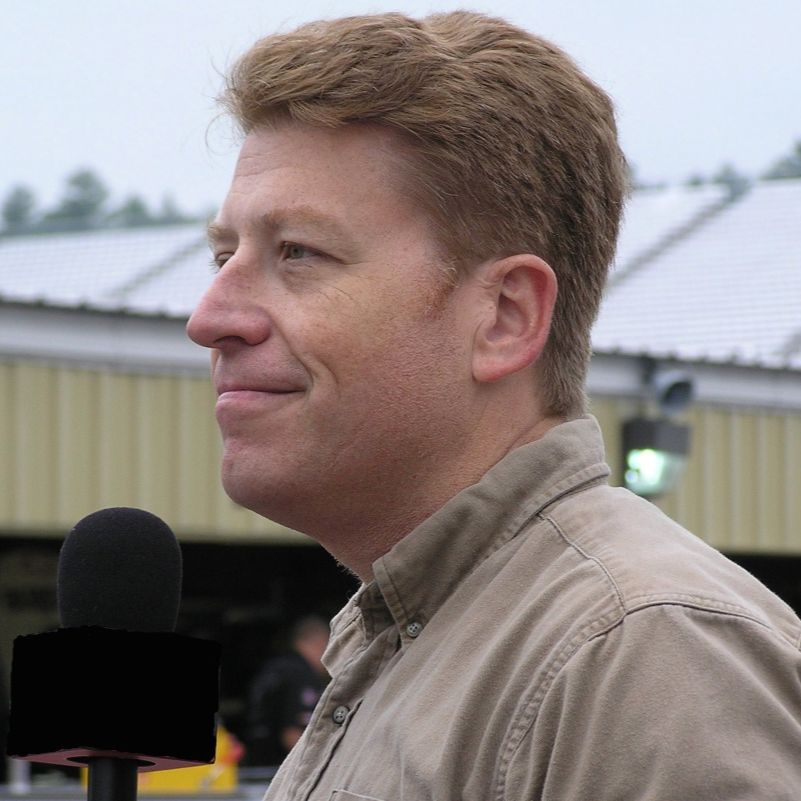 The Fastest Show in Sports
Author: Ed Berliner
Subscribed: 1
Played: 4
© All rights reserved
Description
Give us 20 minutes, we'll give you sports talk that's smart, entertaining, doesn't insult your intelligence and features people who honestly cover the games and know them from the inside out. We're delivering what no other sports talk program would ever dare to cover. Hosted by Emmy Award winning sportscaster Ed Berliner.
NFL Commissioner Roger Goodell has issued his annual "State of the League" prior to Super Bowl LI and was taken apart on the myriad of serious issues facing this game. From his lackluster reasoning in avoiding a New England Patriots home game, to what can only be seen as waning interest from fans, pending lawsuits, OTC medication abuse by the Atlanta Falcons, concussions coverups and much more, Goodell is exposed as anything but a leader and a League heading for some major change in the coming years. Join Host Ed Berliner and former player agent Joe Casale for the original "Outside the Lines" on this edition of "The Fastest Show in Sports".
Nothing Johnny Manziel does or says anymore will surprise anyone. Following his latest juvenile stunt tweeting President Donald Trump, it's obvious he's no closer to being back in the NFL than a used jockstrap. However, his continuing clown show could be the perfect teaching aid for parents of young athletes and the players themselves. Host Ed Berliner is joined by noted sports psychologist Dr. Andrew Jacobs for a trip inside the mind of Manziel. Bring a safety helmet, because this ride will be rocky and honest in the latest edition of "The Fastest Show in Sports".
Once upon a time, Host Ed Berliner had a chance to work with one of the great sportstalk voices of All-Time at a cable network called "NewSport", which was in itself a legendary place to entertain the masses. Let's reminisce about the network that to this day remains something special and talk Chicago sports, the disaster that is the Bears, why fans are so angry and recall "The Great Anchor Desk Rain Storm" with the legendary Chet Coppock.
Jiggs McDonald is now in his 50th season calling NHL games and remains one of the truly great signature play-by-play voices in this and any sport. Join Host Ed Berliner, who grew up as a fan of the NY Islanders listening to McDonald's distinctive pipes, as they talk some memories but mostly focus on his take on the NHL today and one significant thing the League could be doing to grow the sport with every game. Drop the biscuit and let's get to this special episode of "The Fastest Show in Sports".
College Football does NOT need expanded playoffs, and the only reason for it is NCAA greed, greedy TV networks, and a misguided desire to make it more like the NFL. Host Ed Berliner is joined by attorney and former player agent Joe Casale expose not only whey the current format works, but why the players MUST one day unionize and seek their share of a multi-million dollar payout.
Colin Kaepernick's actions and comments about Fidel Castro have left us with really only one question: Do we as sports fans want our athletes to be socially conscious in seeking to change the world or even one person at a time, OR would we prefer they just shut their mouths, stay out of intelligent conversations and just play the damn game??? Join Host Ed Berliner and sportsradio talker Dan Jacobs from "The Final Verdict" at Mile High Sports Radio in Denver as they dare to pose questions and situations other broadcast sports hosts wouldn't dare even consider.
Why are so many sports fans so damned angry so often? Plenty of good reasons, but let's start with the so-called sports experts, analysts and commentators on sports talk radio and places such as ESPN and FOX who believe it's their job to piss you off and get you screaming. And you better believe it's all about ratings. Join Host Ed Berliner and veteran NFL columnist Russell Baxter as they spit out a truth plenty of their peers will be angry at but need to hear. So do the fans.
Events of the past few years and especially the past few months point to an inescapable conclusion: We will never again be able to separate sports from politics. We need to understand our games are now forever intertwined with political causes. Is is really that cut and dried? Join Host Ed Berliner as "The Fastest Show In Sports" welcomes veteran reporter Viv Bernstein in for a revealing and controversial conversation.
NASCAR has finally put a fork in it's once golden goose. The motorsport that once called itself the 5th "major league sport" in America is on the decline and will never recover it's former glory. Host Ed Berliner is joined by veteran motorsports reporter Ron Fleshman to tear into the numerous and greedy mistakes made by NASCAR that has once again made it a fringe sport.
Did LeBron James knee jerk in alluding to Phil Jackson being a racist? Did the NY Knicks Head Coach go too far in using the word "posse" or is this just another example of people making words create the intent they're seeking? Join Host Ed Berliner and veteran sports radio talker Bob Frantz from ESPN Radio Toledo as they discuss the power of words when it comes to sports and society.
Let's get real, shall we? The NFL can claim all they want they're making it a "safer game", but hard core fans won't stand for the type of change that would alter the sport. Join Host Ed Berliner as he digs deep with veteran NFL reporter & writer at "The Shutdown Corner" at Yahoo Sports, Shalise Manza Young, for some uncomfortable truths.
The mixed messages being sent by the NFL to it's female fans have taken a toll, and the League has a rare chance to flip the script. Syndicated commentator,NY Times bestselling author and respected financial investor Carol Roth pinpoints exactly the issues the NFL needs to be addressing, and how it all ties into the psychology of the fan and hero worship. Join Ed Berliner for another timely episode of "The Fastest Show in Sports".
Do we really need another fight between Manny Pacquiao and Floyd Mayweather? Where is the young and captivating talent that can make boxing relevant again? Join Host Ed Berliner as he gets into the ring with former NYS Athletic Commissioner, veteran boxing analyst and SiriusXM Host Randy Gordon to dive into the sport's future. Lace up the gloves for another edition of "The Fastest Show In Sports".
There are excellent reasons why no one wants to work with HOF'er Eric Lindros, and his statement about not letting his kids play the game because of concussion chances is laughable. Plus, are the Boston Bruins on the verge of firing Claude Julien?, and 2 rules the NHL MUST enact to make the game better. Host Ed Berliner is joined by ESPN Hockey Analyst Jimmy Murphy for this and much more as we skate to another episode of "The Fastest Show in Sports".
Fair to say there is at the moment no NFL franchise more hated than the New England Patriots. What's it like to cheer for the most despised team in the NFL? Veteran ESPN Radio reporter Kevin Winter, a native New Englander, digs into the psyche and has a message for every single hater. Join Ed Berliner for another rollicking episode of "The Fastest Show In Sports".
Ready for a Cowboys-Patriots Super Bowl? On this episode of "The Fastest Show in Sports", Ed Berliner kicks to the NFL with Larry Weisman of "Twistity.com" and dig into who is really to blame for so many penalties, undisciplined players or the NFL bent on killing any and all competition...are we seeing the last years of great QB's such as Rodgers and Brees?...and where did this Oakland Raiders team come from? Snap the ball. Let's get down to business.
After the Chicago Cubs FINALLY won another World Series, the greatest question remains: WHY did it take them so long? Hal Bock is one of the great veteran sportswriters who covered 30 Fall Classics, and his latest book written earlier this year almost dared the Cubs to break the skid. Join Ed Berliner as he asks that question and a lot more to the author of "The Last Chicago Cubs Dynasty: Before the Curse". A must listen for cubs and baseball fans everywhere.
Former NL Rookie Pitcher of the Year John D'Acquisto joins Ed Berliner and knows which 2016 World Series Manager is outsmarting the other and why, what MLB has to do to get back on track, and preview his new book "Fastball John". Kick back for another episode of "The Fastest Show in Sports"
Former Cubs/current Atlanta Braves PBP announcer Chip Caray joins Ed Berliner for a revealing look at what it was like to be there for Game 7, if these Cubs are made for the long haul, was Joe Maddon lucky instead of good, and the steps MLB MUST take to ensure baseball regains it's footing as "America's Pastime". Go yard and start the debates in this episode of "The Fastest Show in Sports".
Why does the NFL continue to show women they're OK with sexual violence? Is NASCAR on a deep slide to becoming irrelevant? And the legend of Roberto Duran, the original "Hands of Stone". Ed Berliner is joined by "firestarter" sports columnist George Diaz from the Orlando Sentinel for an episode that raises plenty of new questions.
United States