Discover
Emerging Infectious Diseases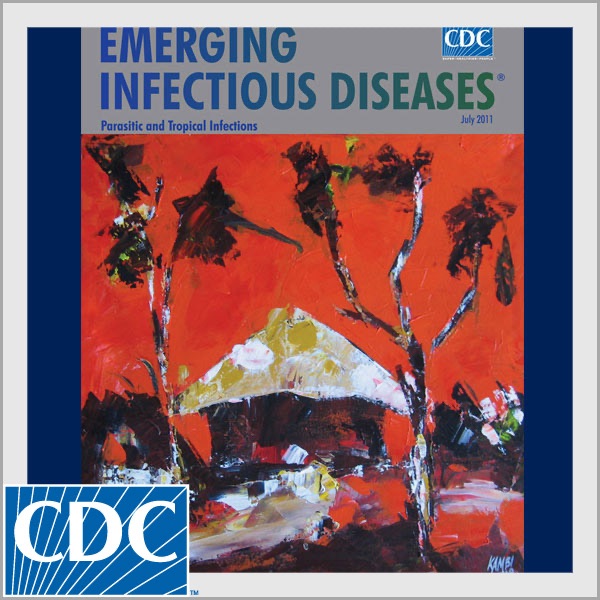 Claim Ownership
Dr. Bruno Lopes, a postdoctoral research fellow at the University of Aberdeen, discusses an antimicrobial-resistant strain of Campylobacter jejuni in poultry.
Meredith VanAcker, a PhD candidate in the Department of Ecology, Evolution, and Environmental Biology at Columbia University, discusses how city parks impact your chances of getting Lyme disease.
Dr. Thomas Geisbert, a professor in the Department of Microbiology and Immunology at the University of Texas Medical Branch, discusses a vaccine to protect against Nipah virus disease.

Global Health Security
2019-07-1800:16:48
1
Dr. Jordan Tappero, a CDC senior advisor on global health, discusses the state of global health security.
Dr. Megan Niederwerder, an assistant professor of virology at Kansas State University, discusses her article about how pigs can get African swine fever by what they eat or drink.
Dr. Joacim Rocklöv, a professor in the Department of Public Health and Clinical Medicine at Umeå University in Sweden, discusses using big data to monitor a 2017 outbreak of Chikungunya in Europe.
Byron Breedlove, managing editor of Emerging Infectious Diseases, discusses the June 2019 EID cover artwork, which is a painting by Goya.
Dr. Marie de Perio, a physician and an infectious disease expert with the National Institute for Occupational Safety and Health, discusses her article about how infectious diseases can spread in the workplace.
Dr. Joshua Daniels, a bacteriologist and associate professor of diagnostic bacteriology at Colorado State University's Veterinary Diagnostic Laboratory, discusses an unusual case of pneumonic plague in a dog.
Dr. Matthew Kuehnert, medical director for MTF Biologics, the nation's largest tissue bank, discusses how rabbit fever was spread to three patients who received organ transplants.
United States