Discover
FOX Sports Live with Jay & Dan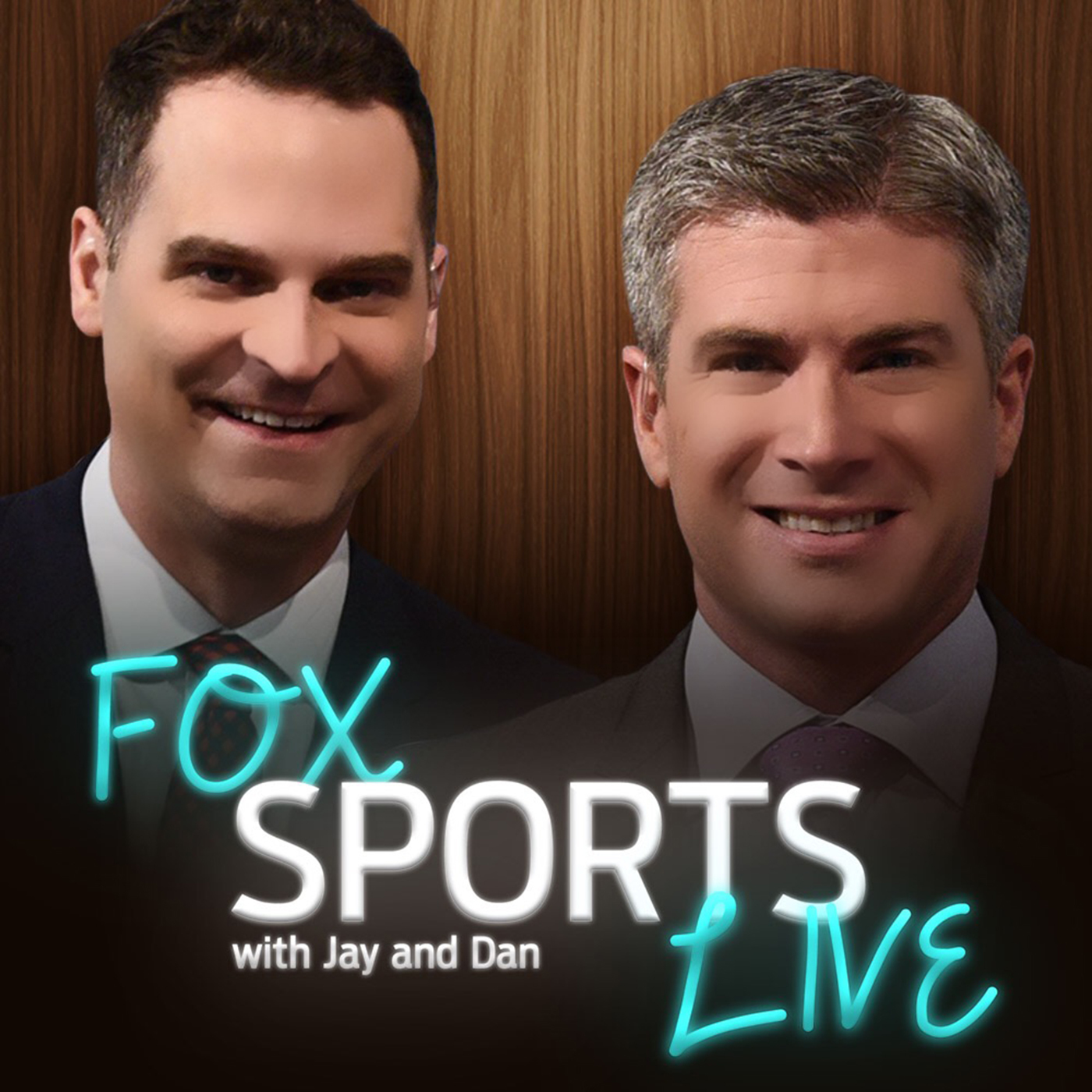 Claim Ownership
Jay and Dan welcome Jeremy Roenick to the show! We were also lucky to have Robert Kraft show us his new promo for his new pill, Kraftcedrin. It's a pill if you suffer from hating on the Patriots.
Jay and Dan tackle today's biggest news stories and today's biggest news story was Magic Johnson taking over operations for the Lakers. The guys also spin the wheel of Lebron.
Jay and Dan tackle the the news that DeMarcus Cousins is headed to New Orleans to team up with his former Wildcat teammate, Anthony Davis, in a trade that shook the NBA.
Jay and Dan welcome Canadian snowboarder, Mark McMorris to the show! The boys reconnect with McMorris for the first time since the 2014 Sochi Olympics. Jay and Dan play "Real or Fake" snowboarding tricks with McMorris.
Jay and Dan welcome Jim Jackson to the show! The guys talk about college basketball with March Madness right around the corner and Charles Oakley's status with the Knicks.
Jay and Dan talk about 40 year old athletes. Today is Jaromir Jagr's 45th birthday and he's still lacing them up, while Tom Brady said he wants to play until he's 45. Brady is also going to have a movie made about the Patriots season.
Jay and Dan are bringing all the love to the show on this Valentine's Day. The boys talk Mayweather/McGregor fight, Danny Amendola the next supermodel, and Tony Romo's plan to be a DJ when he retires.
The guys have an exclusive clip of the Westminster Dog Show and Jay and Dan talk about James Dolan and The Patriots trademarking "Blitz for Six".
The guys discuss the Westminster Dog Show, Prince Fielder's new cooking show, cheerleaders getting dropped, and the Charles Oakley saga.
The guys welcome Nick Wright back to the show and the guys discuss Charles Oakley and the Knicks situation.
United States