Discover
Family Bible Church Oak Harbor
Claim Ownership
If we genuinely believe who Jesus is. when we are motivated by intense need Great Faith comes naturally.
Rightly knowing and serving God is a matter of the heart!
When Jesus invites us to join him (to "come"), the setting may be intimidating, but the outcome will be great!
Matthew's goal in this profiling is to convince his readers that Jesus is the Messiah and completely worthy of our trust.
Jesus is the means to a clear conscience.
We do not have to be controlled by negative biases!
Accepting the Kingdom promise is the Sleep Well At Night (S.W.A.N.) investment for the soul.
Today's Kingdom living is worth whatever it costs!!!
He [Jesus] wants us to live in the here and now guided by our knowledge of what the Kingdom will become in the then and there!
This parable is a general overview of the fact of the mixture of good and evil being constantly present until the end of the age and the importance of godly discernment!
Parables are a means to giving more truth to the sincere and obscuring the truth from the insincere.
Responding to the Gospel is a matter of the cultivation of our hearts
How much family resemblance is there between us and Jesus?
We do not just take a leap of faith; we have something greater for the foundation of our commitment to Jesus Christ!
Resisting the ministry of the Holy Spirit is the most dangerous step that can be taken in this life!
Jesus had a very clear understanding of how he was to conduct himself in all situations, do we possess the same knowledge?
Responding to Jesus (Matt. 11-13)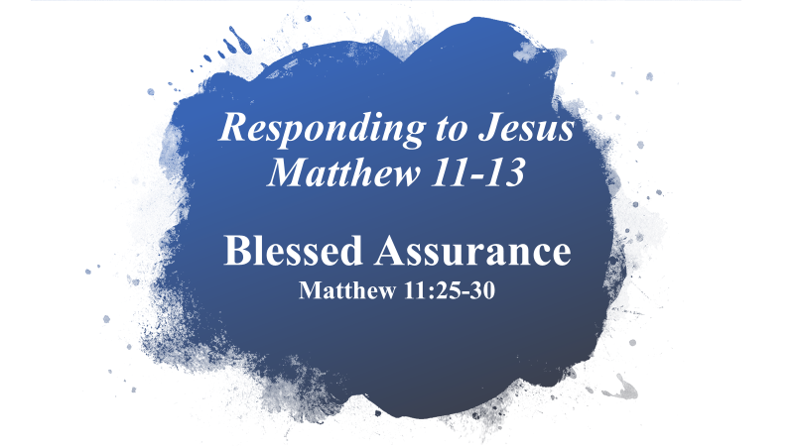 In the middle of hardship, Jesus said "Do life my way and you will find rest… you will find peace!"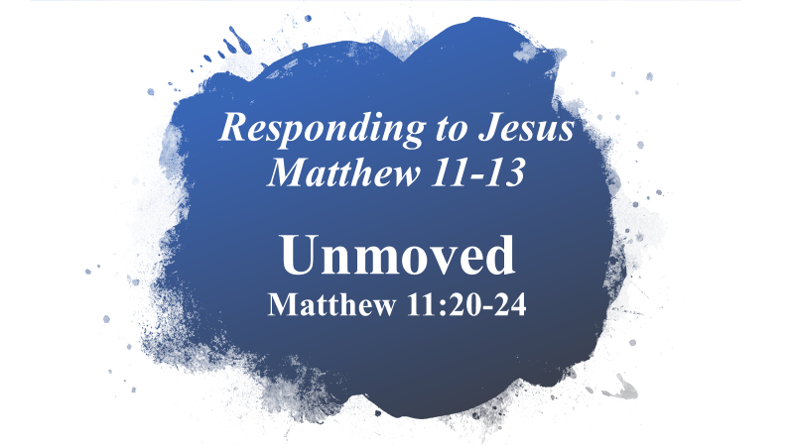 It is very serious to ignore the work of God in our life.
Do we believe that, whatever it is, God's got it covered? If so, "As you go, proclaim this message: 'The kingdom of heaven is near.'"
United States