Discover
Fireside Mystery Theatre
Claim Ownership
Author: Fireside Mystery Productions
Subscribed: 5,330
Played: 202,811
© Copyright Fireside Mystery Productions
Description
Fireside Mystery Theatre is original audio drama performed and recorded live. We're styled in the fashion of old-time radio theatre with a decidedly modern macabre sensibility!
We perform once a month at The Slipper Room in NYC with a full cast, a live, improvised score, and musical acts that complement our anthology of stories.
Join host Ms. Ali Silva and with her amazing company of actors and musicians for this varied series of thrilling and chilling tales!
Also from Fireside Mystery Productions: The Midnight Reading, a special recurring series of dramatic readings of lost classics from the world of macabre fiction that have inspired our show.
For more information, merchandise and upcoming live shows visit our website.
http://www.firesidemysterytheatre.com
Connect with us! @firesidemystery
https://twitter.com/firesidemystery
A carrier delivers a ticking box to an isolated mansion. What could go wrong?"The Carrier" is the third installment in our pandemic series, 1918/2020, original audio plays inspired by the past and present. Cast featured in this episode: Chris Woolsey as C.W.C. Woolsey James Kleinmann as the 1918 CarrierEirik Davey-Gislason as the 2020 Carrier Ali Silva as the Mad Genius "The Carrier" written by Lizz Leiser & Ricardo Delgado "PLOGs" written by Lizz Leiser & Chris Woolsey Directed by Ali Silva Produced by Gustavo Rodriguez & Ali Silva Music by Nico Sleator Production operations: Lizz Leiser Social media: Kacie Laforest Production coordinator: Faith Johnson Theme music by Jason Graves Audio production & sound design: Ali Silva Assistant sound design: Ricardo Delgado Additional music (Artlist): Suspended Souls by Michele Nobler Copyright 2021 Fireside Mystery Productions Our internet haven: https://firesidemysterytheatre.com Fan our flames with your support at https://patreon.com/firesidemysterytheatre Swag! Masks, hoodies & what-not! http://tee.pub/lic/firesidemystery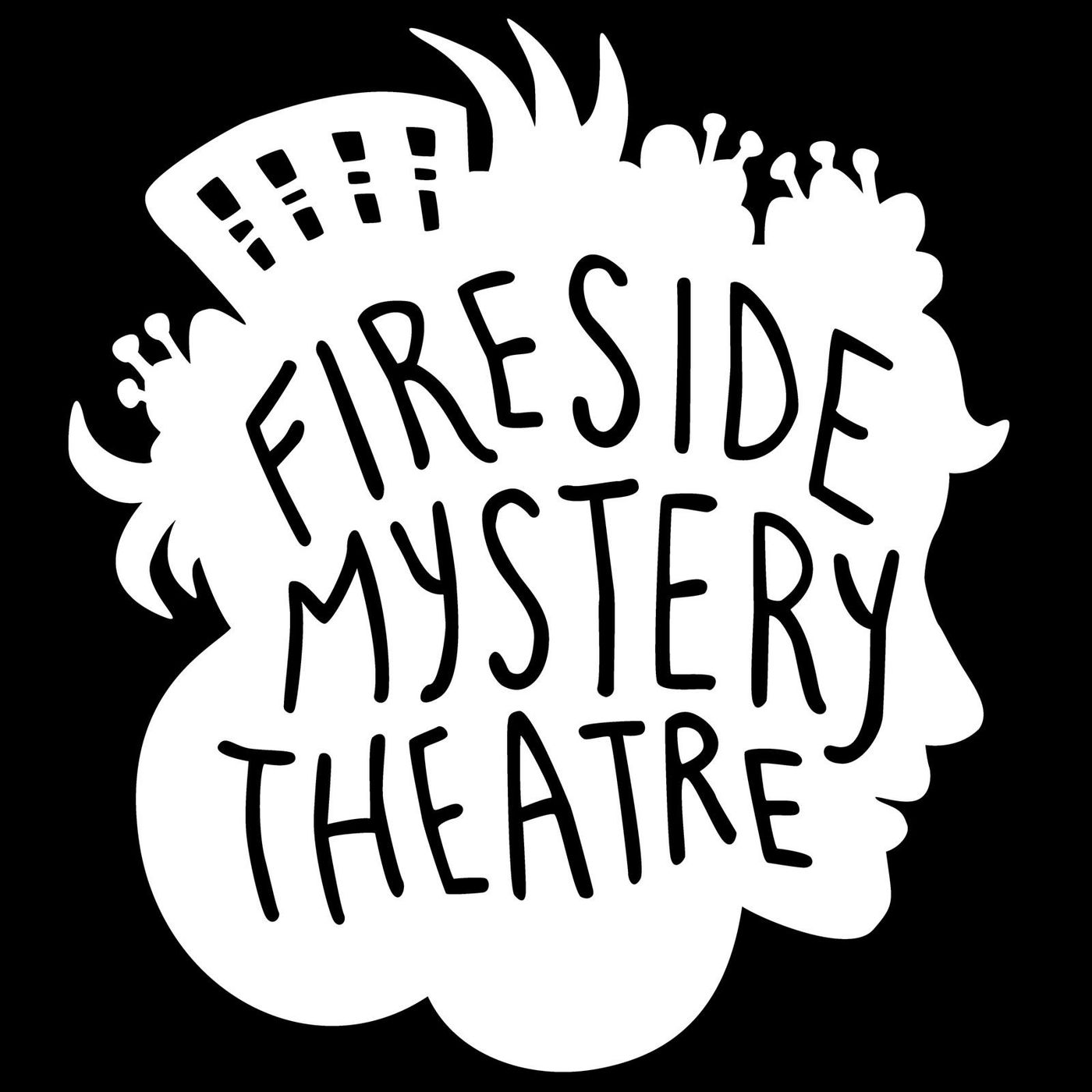 53.2 1918/2020: "Lovesick"
2021-04-2533:09
1
The tales of two pairs of lovers separated by time and history reveal a haunting parallel. "Lovesick" is the second installment of our pandemic series, 1918/2020, original audio plays inspired by the past and present. Cast featured in this episode: Chris Woolsey as C.W.C. Woolsey Rebecca Kopec as Elsie Ali Silva as Jackie Kacie Laforest as Ashley Alain Laforest as Kyle "Lovesick" written by Gabriella Miyares "PLOGs" written by Lizz Leiser & Chris Woolsey Directed by Ali Silva with Gustavo Rodriguez Produced by Gustavo Rodriguez & Ali Silva PLOGs music by Nico Sleator Production operations: Lizz Leiser Social media: Kacie Laforest Production coordinator: Faith Johnson Theme music by Jason Graves Audio production & sound design: Ali Silva Assistant sound design: Ricardo Delgado Additional music (Artlist): Yulia Waltz, Alon Peretz Wieniawski Romance (from Concerto d-minor Op.22), Jascha Heifetz, 1918 Vibrating Visions, Alon Peretz Cherry Pie Rag, O.P. Baron Blueberry Smoker, O.P. Baron Meeting an Old Friend, Borrtex Drowned Synthesis, Jon Gegelman Lazy Evening by My Honeybunch, O.P. Baron Memory and Forgetting, Spearfisher 2020—Instrumental Version, IamDayLight Zen Flow, Spearfisher Copyright 2021 Fireside Mystery Productions Our internet haven: https://firesidemysterytheatre.com Fan our flames with your support at https://patreon.com/firesidemysterytheatre Swag! Masks, hoodies & what-not! http://tee.pub/lic/firesidemystery
Three poems by Fireside Mystery Theatre's resident poet, Dr. David Linton: "Dear Grandma" "The Virtual Feast" "A Digital Girl" Written & performed by David Linton Audio recording engineered by Matt Straub Produced by Ali Silva for Fireside Mystery Productions Music: Moon Waltz (1st Movement) by Francesco D'Andrea Black Cat Soiree by Bob Hart Ziggy Secret by LMOP FMT theme by Jason Graves Copyright 2021 Fireside Mystery Productions Our internet haven: https://firesidemysterytheatre.com Fan our flames with your support at https://patreon.com/firesidemysterytheatre Swag! Masks, hoodies & what-not! http://tee.pub/lic/firesidemystery
An old watering hole is the unsettling setting for a grisly tale of two pandemics. "The Tunnel" is the first installment of our latest series, 1918/2020, original audio plays inspired by the past and present. Cast featured in this episode: Chris Woolsey as C.W.C. Woolsey Michael Pate as Jerry Mary Murphy as Joelle Ali Silva as Barbara "The Tavern" written by Silbin Sandovar "PLOGs" written by Lizz Leiser & Chris Woolsey Directed by Gustavo Rodriguez & Ali Silva Produced by Gustavo Rodriguez & Ali Silva Music by Nico Sleator Additional music: "Temptation Rag" by Henry Lodge (piano roll) Production operations: Lizz Leiser Social media: Kacie Laforest Production coordinator: Faith Johnson Theme music by Jason Graves Audio production & sound design: Ali Silva Copyright 2021 Fireside Mystery Productions Our internet haven: https://firesidemysterytheatre.com Fan our flames with your support at https://patreon.com/firesidemysterytheatre Swag! Masks, hoodies & what-not! http://tee.pub/lic/firesidemystery
Difficult times intensify for the Schnell ride-sharing company. Troubled CEO Frederick Albans searches in desperation for an exit strategy. "The Tunnel" is the sordid conclusion to our four-part series, The Ride Sharers. It was taped live on stage in NYC in December 2018. Cast featured in this episode: James Kleinmann as Frederick Albans Ali Silva as Ms. Sevens Alain Laforest as Jackson Ames James Rieser as Vernon Ames Mary Murphy as Lara Georges Eirik Davey-Gislason as Chuck Georges David Linton as Billy Breeze Michael Pate as The Cop Kacie Laforest as Barb, The Traffic Cop Song: "Going My Way," by Jimmy Van Heusen & Johnny Burke Performed by Martina DaSilva with Brad Whiteley Poem: "Roll, Roll, Roll" Written and performed by David Linton Audio play by Silbin Sandovar Directed by Holly Payne-Strange Produced by Gustavo Rodriguez & Ali Silva Musical score improvised by Brad Whiteley Sound effects designer & engineer: Greg Russ Technical director at The Slipper Room: Johnny Goddard Theme music by Jason Graves Audio post-production: Ali Silva Copyright 2021 Fireside Mystery Productions Our internet haven: https://firesidemysterytheatre.com Fan our flames with your support at https://patreon.com/firesidemysterytheatre Swag! Masks, hoodies & what-not!http://tee.pub/lic/firesidemystery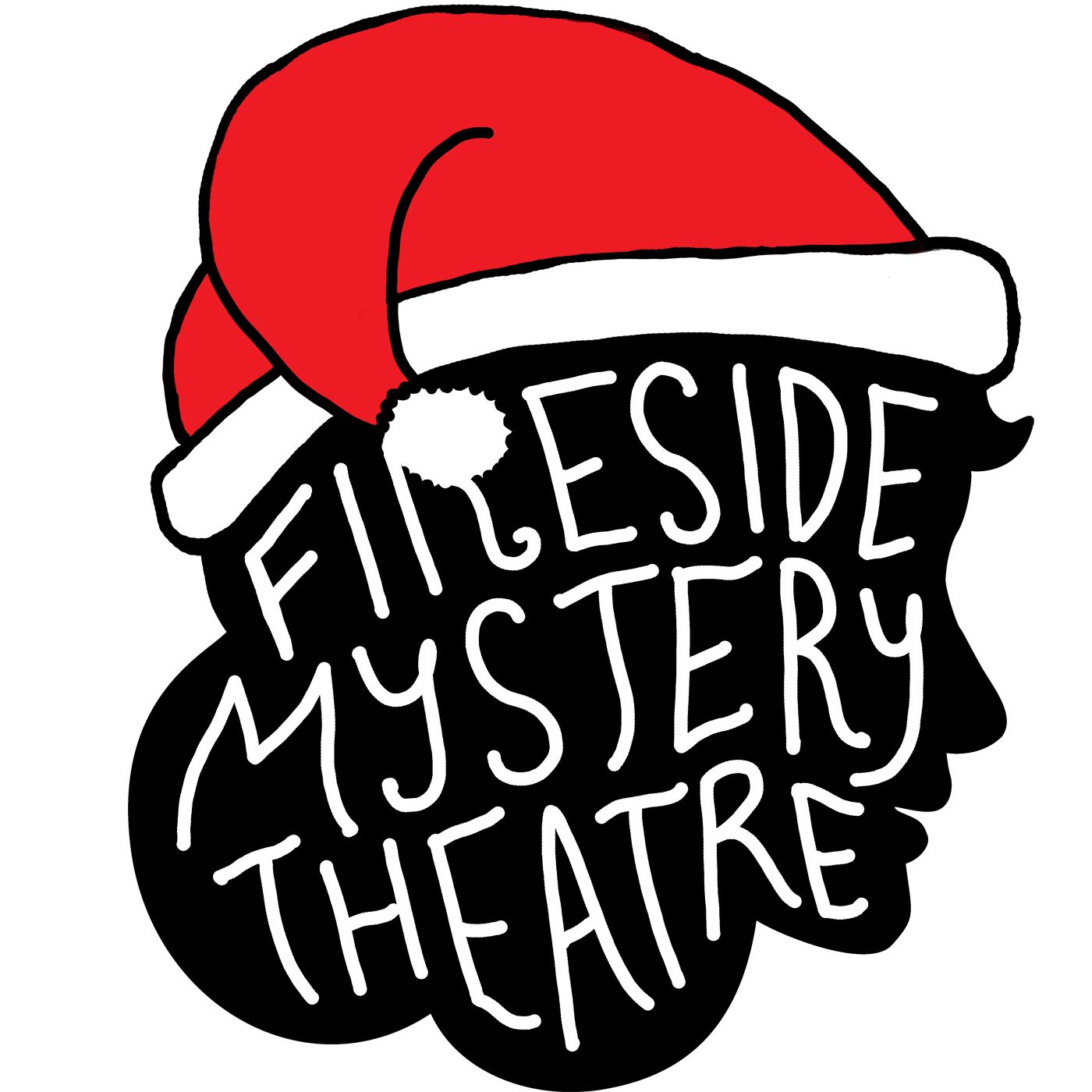 Here's a delightful little stocking stuffer for our dear listeners. It was recorded live in NYC on 11/17/19. "Holiday Reflections" Written & performed by David LintonMusic by Nico Sleator With much gratitude and love,Fireside Mystery TheatreAudio post-production: Ali Silva Copyright 2020 Fireside Mystery Productions https://firesidemysterytheatre.com Fan our flames with your support at https://patreon.com/firesidemysterytheatre Masks! Hoodies! Other swag! http://tee.pub/lic/firesidemystery
Workers at a charity shop scheme to cherry-pick the best donated items for themselves. "The Donation Center" is one of our Holiday Haunts we unearthed from our vault of previously unreleased episodes. It was recorded live in NYC on 11/17/19. We wish all of our listeners a very happy and healthy holiday and new year! The cast featured in this episode: James Scully as Pete Kacie Laforest as Carly David Linton as Mr. Tillman Ali Silva as Sheriff Downey Alain Laforest as Deputy Floyd James Rieser as Captain Reeves Eirik Davey-Gislason as Reverend Lowe James Kleinmann as Councilman Merriman Audio play written by Silbin Sandovar Directed by Holly Payne-Strange Song: "Come Join Our Army" (Salvation Army Song) by William James Pearson performed by Caitlin McKechney accompanied by Nico Sleator Produced by Gustavo Rodriguez & Ali Silva Musical score improvised by Nico Sleator Sound effects designer & engineer: Greg Russ Technical director at The Slipper Room: Johnny Goddard Production Assistant: Evan SachsTheme music by Jason Graves Audio post-production: Ali Silva Copyright 2020 Fireside Mystery Productions https://firesidemysterytheatre.com Fan our flames with your support at https://patreon.com/firesidemysterytheatre Masks! Hoodies! Other swag! http://tee.pub/lic/firesidemystery
A surly driver for the Schnell ride-sharing company acquires a brand new sense of direction."Anywhere You Want to Go" is the third of our four-part series, The Ride Sharers. It was taped live on stage in NYC in December 2018. This episode is sponsored by Brooklinen.com! Cozy into some buttery-soft sheets this winter!Get 10% off your first order plus free shipping with promo code FIRESIDE at checkout! Cast featured in this episode: Eirik Davey-Gislason as Philip Michael Pate as Tony David Linton as The Disgruntled Passenger James Kleinmann as Frederick Albans James Rieser as Vernon Ames Alain Laforest as Jackson Ames Ali Silva as Susan Weems Kacie Laforest as Barb, The Traffic Cop Mary Murphy as RUTH, voice of the GPS Song: "Big Yellow Taxi," by Joni Mitchell Performed by Martina DaSilva with Brad Whiteley Special musical guest: Tom Shaner with his own composition, "Careless Driver" http://blog.tomshaner.com Audio play by Silbin Sandovar Directed by Holly Payne-Strange Produced by Gustavo Rodriguez & Ali Silva Musical score improvised by Brad Whiteley Sound effects designer & engineer: Greg Russ Technical director at The Slipper Room: Johnny Goddard Theme music by Jason Graves Audio post-production: Ali Silva Copyright 2020 Fireside Mystery Productions Our internet haven: https://firesidemysterytheatre.com Fan our flames with your support at https://patreon.com/firesidemysterytheatre Swag! Masks, hoodies & what-not!http://tee.pub/lic/firesidemystery
A powerful, hard-nosed businesswoman gets more than she bargained for when she decides to try the Schnell ride-sharing app. "Schnell's Bells" is the second of our four-part series, The Ride Sharers. It was taped live on stage in NYC in December 2018. This episode is sponsored by Brooklinen.com! Get 20% off plus free shipping with promo code FIRESIDE at checkout! Cast featured in this episode: Ali Silva as Evelyn James Rieser as Rob Crandall Michael Pate as Jacob James Kleinmann as Frederick Albans Alain Laforest as The Future Kacie Laforest as The Past David Linton as The Present Eirik Davey-Gislason as Timmy Crandall Mary Murphy as Mona Crandall Song: "The Passenger," by Iggy Pop and Ricky Gardiner Performed by Martina DaSilva with Brad Whiteley Audio play by Courtenay Gillean Cholovich Directed by Holly Payne-Strange Produced by Gustavo Rodriguez & Ali Silva Musical score improvised by Brad Whiteley Sound effects designer & engineer: Greg Russ Technical director at The Slipper Room: Johnny Goddard Theme music by Jason Graves Audio post-production: Ali Silva Copyright 2020 Fireside Mystery Productions Our internet haven: https://firesidemysterytheatre.com Fan our flames with your support at https://patreon.com/firesidemysterytheatre Swag! Masks, hoodies & what-not!http://tee.pub/lic/firesidemystery
From our dusty vault of unreleased content: an all-new series! Murder, suicide, and treachery follow the rise of Schnell, a sleek new ride-sharing app. "The Disrupters" is the first of a delightfully dark four-part series, The Ride Sharers. It was taped live on stage in NYC in December 2018. TW: suicideCast featured in this episode: David Linton as Harold Gustavo Rodriguez as Bob Eirik Davey-Gislason as Steven, the radio talk show host James Kleinmann as Frederick Albans Kacie Laforest as Tory Mary Murphy as Myra Michael Pate as Isaac Alain Laforest as Jackson Ames James Rieser as Vernon Ames Ali Silva as The Narrator Audio play by Silbin Sandovar Directed by Holly Payne-Strange Produced by Gustavo Rodriguez & Ali Silva Musical score improvised by Brad Whiteley Sound effects designer & engineer: Greg Russ Technical director at The Slipper Room: Johnny Goddard Theme music by Jason Graves Audio post-production: Ali Silva Copyright 2020 Fireside Mystery Productions Our internet haven: https://firesidemysterytheatre.com Fan our flames with your support at https://patreon.com/firesidemysterytheatre Swag! Masks, hoodies & what-not!http://tee.pub/lic/firesidemystery
A frightening tale of the supernatural is revealed through an exchange of letters between two society women in this story by the eminent Victorian author Rhoda Broughton. The Midnight Reading is a special series of dramatic readings of lost classics from the world of macabre fiction that have inspired our show, Fireside Mystery Theatre. We hope to encourage you, dear listeners, to embrace the joy of books and to build your own collection of dark literature. Support your local bookstore! Hosted by James Rieser "The Truth, the Whole Truth, and Nothing but The Truth" by Rhoda Broughton — read and performed by Ali Silva Created and produced by Gustavo Rodriguez & Ali Silva for Fireside Mystery Productions Written by Silbin Sandovar Post-production audio by Ali Silva Theme music by Martina DaSilva Audio recording engineered by Wayne Silver at The Ice Plant Studio in New York City Music (royalty-free): Johannes Brahms Symphony No. 2 in D major, Movement 4, Op. 73 Frédéric Chopin — Allegro de concert, Op. 46 in A Major Beethoven Sonata — No. 1 in F Minor, Op. 2 No. 1 - III. Menuetto Allegretto Performed by Daniel Veesey Franz Schubert — Piano Sonata No. 21 in B-Flat Major, D 960 - II. Andante sostenuto Performed by Paul Pitman Frédéric Chopin — Prelude Op. 28, No.6 Performed by Kyle Healey Wolfgang Amadeus Mozart — String Quartet No. 19 in C Major, K. 465 Copyright 2020 Fireside Mystery Productions Support what we do! Become an FMT Patreon Patron. https://www.firesidemysterytheatre.com @firesidemystery
A woman discovers an unconventional method to overcome infertility. TW: miscarriage, pregnancy loss"The Cabbage Patch Kid" is the final episode (finally released!) from an earlier series cultivated on a little plot of land that was our 2019/2020 season premiere, In the Garden. It may be hard to remember because last year seems like decades ago. Well, this show was recorded live in NYC on 9/29/19. The cast featured in this episode: James Rieser as Don Eirik Davey-Gislason as Chris Michael Pate as Richard Kacie Laforest as Eva James Kleinmann as Warren Lock Mary Murphy as Clarissa Ali Silva as Tommy David Linton as Mr. Edwards Alain Laforest as Mr. Edwards, Sr. Audio play written by Courtenay Gillean Cholovich Directed by Holly Payne-Strange Song: "Spanish Harlem" by Jerry Leiber & Phil Spector performed by Martina DaSilva accompanied by Nico Sleator Poem:"The Flower Girls" written and performed by David LintonProduced by Gustavo Rodriguez & Ali Silva Musical score improvised by Nico Sleator Sound effects designer & engineer: Andrew Hammond Technical director at The Slipper Room: Johnny Goddard Theme music by Jason Graves Audio post-production: Ali Silva Copyright 2020 Fireside Mystery Productions Our internet haven: https://firesidemysterytheatre.com Fan our flames with your support at https://patreon.com/firesidemysterytheatre Swag! Masks, hoodies & such!http://tee.pub/lic/firesidemystery
Our final destination in this All Aboard! series is a chilling tale of secrets, negotiations, and hidden truths. In the lush smoking lounge, we find a cloaked figure who whispers, "What's the worst thing you've ever done?" The answer will be revealed … once the smoke clears. All Aboard! was recorded live in NYC on January 26, 2020. Cast: Ali Silva as Peggy Dufrain and Margaret Devoe Kacie Laforest as Mrs. Norma Wells David Linton as Mr. Herbert Wells Matt Roper as The Tall Man Alain Laforest as Farmer Dufrain James Scully as Duncan Brown Mary Murphy as Marjorie Rosemary Birmingham Bing-hampton James Rieser and Michael Pate as our Train Waitstaff Rebecca Kopec as Josephine Devoe Song: "I Miss a Lot of Trains" by Tom T. Hall performed by Martina DaSilva accompanied by Dan Crowley Poem: "All Aboard" written and performed by David Linton Audio play written by Lizz Leiser Directed by Holly Payne-Strange Produced by Gustavo Rodriguez & Ali Silva Musical score improvised by Dan Crowley Sound effects design: Greg Russ & Ali Silva Live show sound engineer: Evan Sachs Technical director at The Slipper Room: Johnny Goddard Theme music by Jason Graves Audio post-production: Ali Silva Copyright 2020 Fireside Mystery Productions Live show info, social links, and more: https://firesidemysterytheatre.com Fuel the fires of our engines with your support at https://patreon.com/firesidemysterytheatre Swag! (and masks!) http://tee.pub/lic/firesidemystery
Care to admire the magnificent North American scenery from the vantage of "The Observation Car"? In part three of our cross-country train journey, we meet a famous mentalist whose uncanny powers certainly liven the landscape. All Aboard! was recorded live in NYC on January 26, 2020. Cast: Mary Murphy as Mrs. Bessie Fisk James Rieser as Senator Gerald Fisk Michael Pate as Elisha Ali Silva as Mildred Seaford Kacie Laforest as Rebecca Hallsey David Linton as Dale Druthers Rebecca Kopec as Kaye Libnik Alain Laforest as Herbert Libnik Matt Roper as Professor Clef James Scully as the Conductor Musical Medley: Felix Slim performs his own composition, "Chantelle Rag," and "Mystery Train" by Junior Parker & Sam Phillips Learn more about this amazing artist at http://felixslim.comAudio play written by Silbin Sandovar Directed by Holly Payne-Strange Produced by Gustavo Rodriguez & Ali Silva Musical score improvised by Dan Crowley Sound effects design: Greg Russ & Ali Silva Live show sound engineer: Evan Sachs Technical director at The Slipper Room: Johnny Goddard Theme music by Jason Graves Audio post-production: Ali Silva Copyright 2020 Fireside Mystery Productions Live show info, social links, and more: https://firesidemysterytheatre.com Fuel the fires of our engines with your support at https://patreon.com/firesidemysterytheatre Swag! (and masks!) http://tee.pub/lic/firesidemystery
In part two of our cross-country locomotive odyssey, we find ourselves coursing the vast American landscape with an adult libation in hand in "The Bar Car." You better believe this setting is plush and glamorous; the cocktails sophisticated. A cozy spot to relax in style. However, a few rampageous passengers have other ideas. All Aboard! was recorded live in NYC on January 26, 2020. Cast: Matt Roper as Shamus the Bartender Michael Pate as Cornelius "Chip" Rutherford Vandersmith III, Esquire James Reiser as Preston Mansfield Astor Cooke, Jr. James Scully as Sterling Johnson Whitney-White Alain Laforest as Private Joseph Laveau Kacie Laforest as Lucille Mary Murphy as Chloe Ali Silva as Alma David Linton as the Train Porter Song: "Engine Engine #9" by Roger Miller performed by Martina DaSilva accompanied by Dan Crowley Audio play written by Lizz Leiser & Kacie Laforest Directed by Holly Payne-Strange Produced by Gustavo Rodriguez & Ali Silva Musical score improvised by Dan Crowley Additional music by Felix Slim Sound effects design: Greg Russ & Ali Silva Live show sound engineer: Evan Sachs Technical director at The Slipper Room: Johnny Goddard Theme music by Jason Graves Audio post-production: Ali Silva Copyright 2020 Fireside Mystery Productions Live show info, social links, and more: https://firesidemysterytheatre.com Fuel the fires of our engines with your support at https://patreon.com/firesidemysterytheatre Swag! (and masks!) http://tee.pub/lic/firesidemystery
We apologize for the delay and appreciate your patience, but our train is now ready to leave the station. Please have your tickets ready. All Aboard! Join us for a cross-country locomotive journey as romantic as you can imagine — with just a touch of the diabolical in every car. We begin our journey in "The Sleeper Car" where espionage and intrigue take the top bunk. Settle in for the ride! All Aboard! was recorded live in NYC on January 26, 2020. Cast: Matt Roper as Max Rebecca Kopec as Helen Kacie Laforest as Jean Alain Laforest as Paul James Rieser as Frank James Scully as Eddie the Porter Ali Silva as Ethel David Linton as Harry Mary Murphy as Eva Michael Pate as Bob the Policeman Audio play written by Gabriella Miyares Directed by Holly Payne-Strange Produced by Gustavo Rodriguez & Ali Silva Musical score improvised by Dan Crowley Additional music by Felix Slim Sound effects design: Greg Russ & Ali Silva Live show sound engineer: Evan Sachs Technical director at The Slipper Room: Johnny Goddard Theme music by Jason Graves Audio post-production: Ali Silva Copyright 2020 Fireside Mystery Productions Live show info, links, and more: https://firesidemysterytheatre.com Fuel the fires of our engines with your support at https://patreon.com/firesidemysterytheatre Swag! (and masks!) http://tee.pub/lic/firesidemystery
The dark of night shrouds the face of a stranger in a lifeboat as he floats a few yards from a couple of becalmed sailors at sea. Across the still waters, he shares his eerie tale in a story by William Hope Hodgson. The Midnight Reading is a special series of dramatic readings of lost classics from the world of macabre fiction that have inspired our show, Fireside Mystery Theatre. We hope to encourage you, dear listeners, to embrace the joy of books and to build your own collection of dark literature. Hosted by Ali Silva "The Voice in The Night" by William Hope Hodgson — read and performed by James Rieser Music:"Sad Romance" by Ji Pyeongkeyon, Jackson Alexander Parodi"Sally Brown," Traditional Sea Shanty Created and produced by Gustavo Rodriguez & Ali Silva for Fireside Mystery Productions Written by Silbin Sandovar Post-production audio by Ali Silva Theme music by Martina DaSilva Audio recording engineered by Wayne Silver at The Ice Plant Studio in New York City Copyright 2020 Fireside Mystery Productions Support what we do! Become an FMT Patreon Patron. https://www.patreon.com/firesidemysterytheatre https://www.firesidemysterytheatre.com @firesidemystery
An obsession with organically grown foods drives a couple toward a gruesome fate in this story by the English poet and novelist Robert Graves. The Midnight Reading is a special series of dramatic readings of lost classics from the world of macabre fiction that have inspired our show, Fireside Mystery Theatre. We hope to encourage you, dear listeners, to embrace the joy of books and to build your own collection of dark literature. Hosted by Ali Silva "Earth to Earth" by Robert Graves — read and performed by Mary Murphy Music: Teddy Stauffer — Hurry Home (1939) Emilie Mayer — String Quartet in E minor Created and produced by Gustavo Rodriguez & Ali Silva for Fireside Mystery Productions Written by Silbin Sandovar Post-production audio by Ali Silva Theme music by Martina DaSilva Audio recording engineered by Wayne Silver at The Ice Plant Studio in New York City Copyright 2020 Fireside Mystery Productions Support what we do! Become an FMT Patreon Patron. https://www.patreon.com/firesidemysterytheatre https://www.firesidemysterytheatre.com @firesidemystery
We all well know that our resident fortune teller Anita has her finger on the spectral pulse. But did you know that even *The New York Times* is highlighting a topic that Anita has been mumbling about to herself for months?!Here for your ears: Anita the soothsayer shares some sage solutions for managing isolation with unexpected spectral houseguests.Stay safe! We love you!NYT article:https://nyti.ms/2XAYBDVIf you are able to support your favorite indie creators, we'd be ever so grateful!https://patreon.com/firesidemysterytheatre
The long-awaited part two of the nightmare fuel that is the story of Belle Gunness. Be sure you've caught up with episode 50.2 "The Murder of Belle Gunness." Then settle in and get up close and personal with her alleged murderer, Ray Lamphere, as his interrogation reveals the darkest chapter of this wildly true tale. "The Interrogation of Ray Lamphere" is the final installment from our first ever true-crime series. She's a Killer Queen was recorded live in NYC on 2/23/20. The cast featured in this episode: James Rieser as Sheriff Smutzer David Linton as Deputy Cobb Eirik Davey-Gislason as Ray Lamphere Ali Silva as Belle Gunness Rebecca Kopec as Myrtle Kacie Laforest as Liza James Kleinmann as Asle Helgelien and Andrew Helgelien Mary Murphy as Mrs. Lugendorf James Scully as Joe Maxon Song: "The Ballad of Belle Gunness" by T.J. McFarland performed by Martina DaSilva accompanied by Nico Slater Poem: "It's Her Turn" written and performed by David Linton accompanied by Nico Sleator Audio play written by Lizz Leiser and Kacie Laforest Directed by Holly Payne-Strange Produced by Gustavo Rodriguez & Ali Silva Musical score improvised by Nico Sleator Sound effects design: Greg Russ, Ricardo Delgado, Ali Silva, & Dan Naglia Live show sound engineers: Evan Sachs & Ricardo Delgado Technical director at The Slipper Room: Johnny Goddard Theme music by Jason Graves Audio post-production: Ali Silva Production manager: Lizz Leiser Copyright 2020 Fireside Mystery Productions Live show info, links, and more: https://firesidemysterytheatre.com Fan our flames with your support at https://patreon.com/firesidemysterytheatre Swag! http://tee.pub/lic/firesidemystery
United States