Discover
Good One: A Podcast About Jokes
Claim Ownership
Good One: A Podcast About Jokes
Author: HeadGum / Vulture
Subscribed: 3,110
Played: 101,887
© HeadGum / Vulture
Description
Good One: A Podcast About Jokes is a podcast about - well - jokes, and the people who tell them. Each week, a comedian will play one of their jokes and then break it down with Vulture.com Senior Editor Jesse David Fox.
Danny McBride walks Jesse through the opening scene of his new HBO series The Righteous Gemstones. Along the way, they also touch on the first scenes of his other series and films, including Eastbound & Down, The Foot Fist Way, and Vice Principals.Danny talks about where he wanted to go after Vice Principals ended, as well as the research that went into creating a show about Christian megachurches and superstar preachers. Jesse also asks Danny about how he constructs his antiheroes, and the different ways he utilizes the writers rooms on each of his projects.Also included: dick symbolism.The Righteous Gemstones premieres August 18th on HBO.Follow Danny on Instagram.
This week we're looking at the greatest joke of all: death. More specifically, the twenty-two deaths that occur over the course of the Netflix series Russian Doll.Jesse talks to Leslye Headland, the show's co-creator, writer and director, about the protagonist Nadia's (Natasha Lyonne) journey episode-by-episode, and the significance behind each death she experiences. The show uses death to explore overcoming trauma and self-destructive behaviors under a deeply dark yet comedic veil.Just a heads-up, this episode's going to spoil the entire plot of the show. So if you haven't seen it yet, we're recommending you go watch the show now.Also included: Natasha Lyonne says "cockroach" funny.Follow Leslye on social media.You can watch Vulture's supercut of all of Russian Doll's death scenes here.Watch Russian Doll on Netflix.
Jesse speaks to Amy Sherman-Palladino and Daniel Palladino, the creators and co-writers of the tv-show The Marvelous Mrs. Maisel.Despite the titular Mrs. Maisel being a fictional comedian, Jesse wants to know where she might draw her material from, and how she might write and perform comedy within the context of the show. Jesse asks Amy and Daniel about Mrs. Maisel's creation, and how they go about writing and pulling off a realistic standup performance.Also included: the parallels between Mrs. Maisel and Breaking Bad.Watch The Marvelous Mrs. Maisel on Prime Video.
Comedian, writer and actor Emily Heller talks to Jesse about a joke from both her album Pasta and her Comedy Central standup special Ice Thickeners. Despite being recorded about six months apart, her delivery and wording is almost exactly the same in each version.Jesse and Emily go over her meticulousness and handling of tropes, as well as the writing retreats she employs to develop new material. Ultimately, the two get around to discussing how Emily actually hasn't done stand-up for some time due to her work in writing for television--namely HBO's Barry.Also included: riding hairy shoulders to the moon.Follow Emily on Twitter and watch her special Ice Thickeners on YouTube or Comedy Central.
Jesse once again dives into the world of Late Night television, hosting another panel of writers at NeueHouse in Los Angeles.While the writers answer Jesse's questions about their starts in Late Night and their daily routines, a good chunk of the conversation involves the guests grilling one another on how their shows function, comparing their processes for pitching, writing and producing.Jesse asks the writers how they maintain their individual voices when writing for their respective hosts, what it's like to write in the current political climate, and for advice for aspiring writers.Also included: Jesse once again needs to know what Late Night writers eat for lunch.This panel includes:Jessie Gaskell (Conan)Matt Gunn (Real Time with Bill Maher)Jocelyn Richard (I Love You, America with Sarah Silverman)Danny Ricker (Jimmy Kimmel Live!)Jenny Yang (Busy Tonight with Busy Phillipps)
Comedian, actor, and impressionist James Adomian talks to Jesse about a joke from his first album Low Hangin Fruit about the gay villain archetype portrayed in Disney films, and many other forms of media. James recounts how the joke snowballed from one impression to many, and eventually became his closer. James also reflects on gay comedy and where it stands today, and how he balances gay material within the context of his entire set.Listen to James on his podcast The Underculture.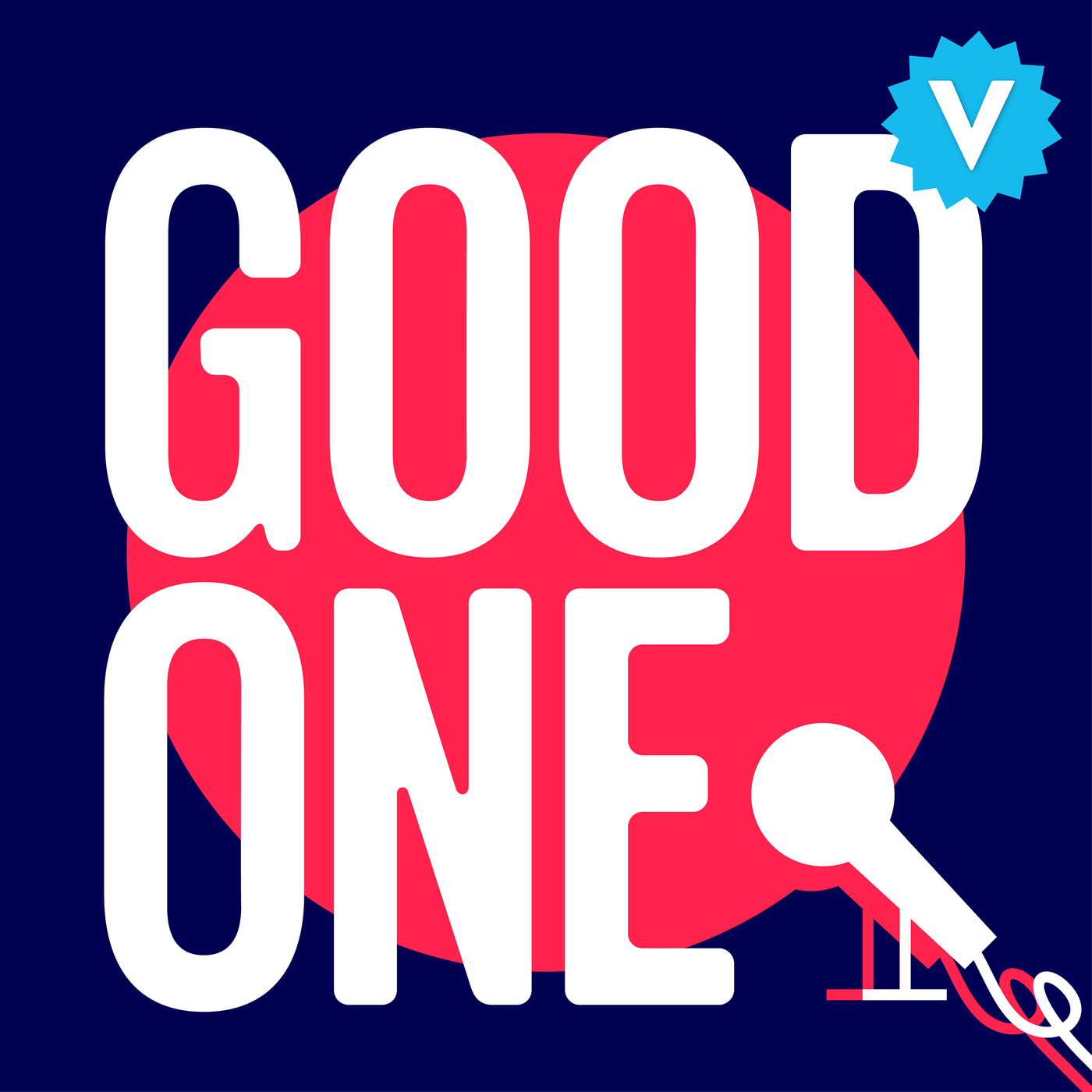 Amanda Seales's Catcalling
2019-07-0801:01:45
1
Amanda Seales does a lot. Besides being an actress, poet, musician, DJ, lecturer and activist, she's also a great comedian.Jesse and Amanda talk about her natural progression into comedy after being a prominent figure in all other forms of media, and a joke about catcalling from her 2019 HBO special I Be Knowin'.While the joke itself stems directly from Amanda's experience, it took shape after her appearance on a CNN panel in which a white male panelist asserted that catcalling is a compliment. Jesse looks at the differences between the joke as it appears on her special and the version in her Late Night with Seth Meyers appearance, highlighting Amanda's ability to adjust her material on the fly.Follow Amanda on Twitter, and catch her on her Smart Funny & Black Tour this summer, and checkAlso included: Amanda's first-ever time performing comedy on-stage.
Join Jesse as he interviews Anthony Jeselnik in front of an audience at Clusterfest in San Francisco. While the interview is based around a specific joke from Anthony's latest special Fire in the Maternity Ward, Jesse walks Anthony through his past jokes that deal with the same subject matter. The two also touch on Anthony's persona and regard (or disregard) for his audience, as well as the unanticipated changes he's made to his act due to current events.Also included: a very large audience applauds in an adjacent auditorium, and it's definitely not because John Mulaney is onstage in said auditorium.
Daniel "Desus Nice" Baker and Joel "The Kid Mero" Martinez make up the Bronx-born comedy duo Deus & Mero.The two met in high school and reconnected on Twitter. From 2013-2014 they cohosted their podcast Desus vs Mero, then went on to appear on MTV's Guy Code in 2015. Around the same time they launched their current podcast Bodega Boys, which propelled them towards their own TV show, first on VICE and most recently on Showtime.Jesse charts their careers to understand what sets them apart from other Late Night television personalities, examining their roots as well as how their definition of authenticity affects their comedy.Also included: puns.Follow Desus & Mero on Twitter and watch them on Showtime, Mondays and Thursdays at 11PM.
Jesse talks to a panel of writers from NYC's Late Night TV shows. Recorded in front of an audience in conjunction with 92Y Talks, the guests guide Jesse through a day in the life of a Late Night TV writer. The group shares how they got started, their career landmarks, and advice for aspiring comedy writers. Also included: what Late Night writers eat for lunch.The panel includes:Ziwe Fumudoh (Desus & Mero, The Rundown with Robin Thede)Josh Gondelman (Desus & Mero, Last Week Tonight with John Oliver)Jenny Hagel (Late Night with Seth Meyers, White Guy Talk Show)Kat Radley (The Daily Show with Trevor Noah)Nicole Silverberg (Full Frontal with Samantha Bee)Kate Sidley (The Late Show with Stephen Colbert)  Rebecca Shaw (The Tonight Show Starring Jimmy Fallon)
United States