Discover
Grit and Bear It Podcast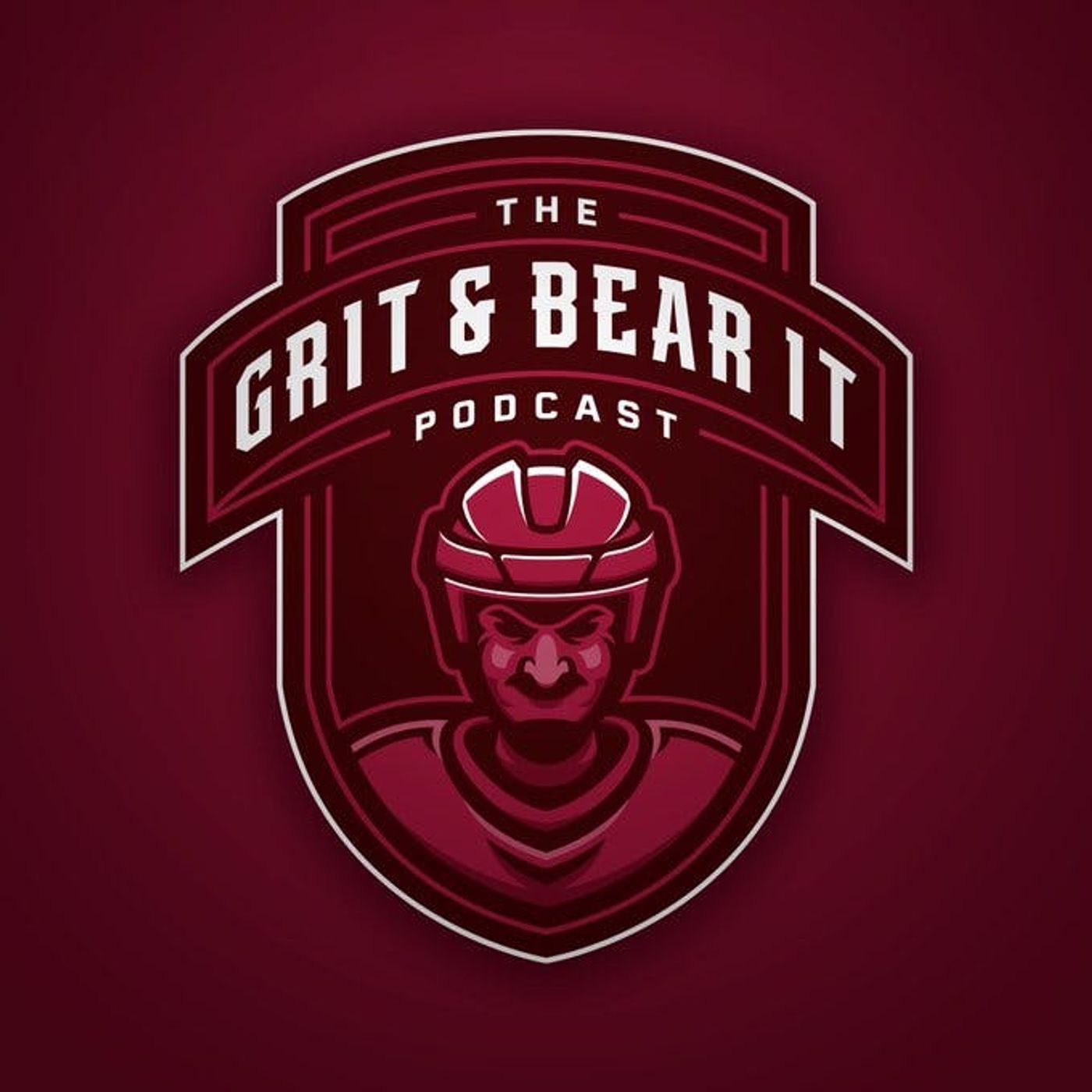 Claim Ownership
Grit and Bear It Podcast
Author: Belly Up Media Network 🎙
Subscribed: 5
Played: 96
© Copyright Belly Up Media Network 🎙
Description
A Hershey Bears Hockey Podcast, for fans, created by a super-fan. We talk Hershey Bears, Washington Capitals and hockey news that matters to me. I bring in guests from the AHL, NHL and other hockey pod-casters to talk about the hockey world.
On this week's show, we are back from a holiday weekend, which saw the Bears tackle a North East road trip. The Bears traveled to Springfield then double dipped on Hartford.
This bonus episode its Tales from The Road, my adventures in Sin city, Las Vegas, Nevada.Casinos, gambling, Golden Knights, and much more!
On this week's episode, I AM BACK FROM LAS VEGAS! And boy, do I have some hockey to catch up on, six games to recap; some happened while I was in Vegas, and some happened while I was on an airplane. Either way, take a listen as we head into the holiday weekend.
It's time for the Friday Faceoff Bears news and Dc RecallsA Rant about Ticket pricesThen its the Friday Faceoff
On this week's episode:Tales from the Road: WBS 2022My recap of my first roadie in over three years to WBS and the return rematch that following Sunday.Also, we take a look around the AHL Atlantic division.
Its the Friday Faceoff #4, on this week's show:Capitals' injury woes and callupsAnd then its the Friday faceoff!
This week's show, it's Hershey's first three games in 3 days, first is a Friday in Hartford. Then, I recap a pair of rival games at home vs. Pens and Phantoms. Go Bears!
It's time for another edition of the Friday Faceoff! My rant on Caps on Connor McMichael Marting Has sent downand then The Friday Faceoff!
On this week's show, we discuss the Bears' first road trip of the year, featuring a pair of games against the Charlotte Checkers. How did the Bears do in NC? Could the boys get a win in the concrete biscuit? Tune in.
It's the Friday faceoff, where we break down the weekend AHL action and give you the latest Hershey Bears news.beck gets recalled,Panic with Bears fans and RR 2.0
This weeks show its opening night for the 2022/23 season, and we were there. Hershey opened with a pair of games, first against the Utica Comets on Saturday, then against the Phantoms as the Hate on 78 continues.
It's the return of the Friday Faceoff, where we go through all of this weekend's AHL hockey action. It's week #1 of the AHL season, and we have season openers, new teams, and old rivalries rekindled.
On this week's show, we talk about Preseason hockey in Hershey, with a Wed matinee game, Saturday night hockey, and back to GC on Sunday.
On this week's show, we have NHL (Preseason) Hockey to talk about, I recap Caps vs. Sabres with TALES FROM THE ROAD: DC mixed in as well. Also, I give my thoughts on the preseason so far, all leading up to Bears training camp this week.
On this week's show, Corey Swartz of FPH joins me to talk bout the Atlantic Division. Will Springfield repeat, can Hershey regain the Calder Cup, who will rise, and who will fall this season?
The Grit and Bear It Podcast are back for our 3rd season; I talk about the Bears' offseason, from signings to retirement and new coaches. I give my thought on Cpas rookie camp, AHL news, and notes, plus questions from Hershey Bears nation.
This week's show welcomes a friend of the podcast, the sports Youtuber himself, Urinating Tree. We run down the NHL and give our thoughts on the upcoming season and the NHL at large.
This week's show is an extraordinary episode, A Retrospective of the 09/10 Hershey Bears Calder Cup winning squad, regular season dominant, close game, and a fun rewind through the last Hershey Bears Cup winning team
It's the final Game over as we reach the mountain top with the Stanley Cup Champions, Colorado Avalanche; how did they do it, and what is the future for the Blue and Burgundy?
On this week's show, Hershey Bears PxP and friend of the podcast Zach Fisch joins me as we discuss various subjects. His thoughts on last season, the recent signings of Sam Anas, Teddy Bear Toss 2023 and more.
United States