Discover
Hidden Brain
Claim Ownership
Hungry, Hungry Hippocampus
2019-11-1100:28:04
14
Anyone who's tried (and failed) to follow a diet knows that food is more than fuel. This week, we revisit our 2018 episode about the psychology behind what we eat, what we spit out, and when we come back for more.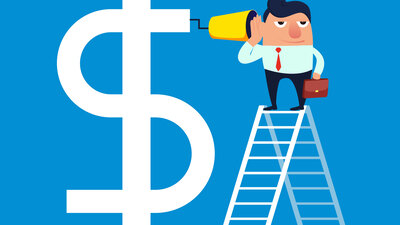 The Talk Market
2019-11-0400:37:22
34
Can we affect the rise and fall of the economy? This week on Hidden Brain, we talk with Nobel Prize-winning economist Robert Shiller about the powerful ways in which stories and psychology shape our economic lives. He argues that narratives affect not just the purchases we make as individuals, but the fate of our entire economic system.
BS Jobs
2019-10-2800:45:46
66
Have you ever had a job where you had to stop and ask yourself: what am I doing here? If I quit tomorrow, would anyone even notice? This week on Hidden Brain, we revisit our 2018 conversation with anthropologist David Graeber about the rise of what he calls "bullsh*t jobs," and how these positions affect the people who hold them.
The Monkey Marketplace
2019-10-2100:49:40
44
What makes the mind of a human different from that of other animals? Psychologist Laurie Santos says we can't know the answer to that question if we only study humans. This week, we turn to Laurie's work with monkeys to understand which parts of human behavior are distinct, and which we share with other species.
Boys get the message at a young age: don't show your feelings. Don't rely on anyone. This week, we bring you a favorite 2018 episode about misguided notions of masculinity in the United States. We explore how these notions create stressed-out romantic relationships, physical health problems, and a growing epidemic of loneliness. Plus, we consider how we might begin to tell a different story about what it means to be a man.
Turn on the news or look at Twitter, and it's likely you'll be bombarded by outrage. Many people have come to believe that the only way to spark change is to incite anger. This week on Hidden Brain, how outrage is hijacking our conversations, our communities, and our minds.
Baby Talk
2019-09-3000:30:59
64
Babies are speaking to us all the time, but most of us have no clue what they're saying. To researchers, though, the babbling of babies is knowable, predictable, and best of all, teachable to us non-experts. This week, we revisit our May 2018 primer on how to decipher the secret language of babies and young children.
Last week, we spoke with psychologist Sheldon Solomon about the fear of death and how it shapes our actions. This week, we pivot from psychology and politics to religion and history as we explore how people have tried to resolve these fears. We talk with philosopher Stephen Cave about the ways we assure ourselves that death is not really the end.
Death may be inescapable, but we do our best to avoid thinking about it. Psychologist Sheldon Solomon says we're not very successful though. This week on Hidden Brain, we confront how death anxiety courses through our actions, even when we don't realize it.
Social media sites offer quick and easy ways to share ideas, crack jokes, find old friends. They can make us feel part of something big and wonderful and fast-moving. But the things we post don't go away. And they can come back to haunt us. This week, we explore how one teenager's social media posts destroyed a golden opportunity he'd worked for all his life.
United States