Discover
I Am The Cute One: A Nostalgia Podcast
Claim Ownership
I Am The Cute One: A Nostalgia Podcast
Author: The Dipp
Subscribed: 5
Played: 34
© Copyright The Dipp
Description
Welcome to The Cute One: A Nostalgia Podcast, from The Dipp.

Love the early aughts but can't find yourself caring about Olsen parties or mysteries? Have we got some good news for you!

In a three part mini series, Chelsea and Donny are highlighting some of their favorite films from their most formative years! LiLo, Hilary Duff, Amanda Bynes - the gang's all here as Donny & Chelsea discuss 'Freaky Friday,' 'A Cinderella Story,' and 'She's the Man' with some of the funniest pop culture podcasters and content creators they know.

Has Chelsea seen any of these movies? Probably not, but that's okay. Donny is here to educate.

They'll laugh, they'll spill some little known knowledge on these classics, and let's face it - they'll talk about themselves. A lot.

And, of course, they'll never stop asking... who is the cute one?

Follow us on social media! Chelsea: @ohnobravo, Donny: @realdonnywood, The Dipp: @thedipp
Noor from "The Reality Is" podcast joins Donny and Chelsea to recap "The Princess Diaries," but before they get to the movie, the hosts try to bully their guest into telling them they look like celebrities (that they don't look like). Together, they try to get to the bottom of the Anne Hathaway hatred of the mid-2000s (it's the pixie cut, right?) Donny shares his most traumatizing memory that leaves him blushing, and Chelsea admits that she knows she'd be a great cult leader. Chelsea is reminded repeatedly in this episode that Donny is a boy, but they bond over their time doing morning announcements in middle school. This episode is brought to you by Alyssa Milano (but she doesn't know it).Follow Us on Social Media!The Dipp: @thedippChelsea: @ohnobravoDonny: @realdonnywood
Chelsea, Donny and this week's guest, Annabelle DeSisto of "Adderall & Compliments," may not have been able to find a pair of Levi's that fit all three of them, but they did find time to talk for an hour about the longest movie with no plot: "Sisterhood of the Traveling Pants." And just like that, the group realizes that this movie is just "Sex and the City" for tweens, so they debate which character is which (there's only one right answer). Chelsea admits a life-long secret and her most toxic trait, and not one to be outdone, Donny confesses which pop culture phenomenon he somehow missed out on. Then, Chelsea tells a story about her magical backpack that she thinks Donny and Annabelle will be charmed by, but instead they're disgusted and creeped out. Finally, Bailey's stint in the hospital reminds Donny of the best Punk'd episode of all time (tied only with Ellen Pompeo threatening to murder a waitress for flirting with her boyfriend). TW: assault and childhood deathFollow Us on Social Media!The Dipp: @thedippChelsea: @ohnobravoDonny: @realdonnywood
"Josie and the Pussycats is the best movie ever," (Mr. Moviephone voice) and co-host of "I'm Sorry," Kiki Monique (@thetalkofshame) is here to break it down with Chelsea and Donny. Having the host of a podcast about apologies seems to be a good decision for this episode when Donny decides to break out an impression he's been working on since 2001. Then, they discuss some insane casting choices, try to get to the bottom of why a movie with so much to say could flop so badly, and debate whether or not the band would have been popular in real life. Also, Chelsea better brush her teeth to get back on Archie Comics' good side because she tells a chilling tale about McDonald's that they definitely would not approve of.Follow Us on Social Media!The Dipp: @thedippChelsea: @ohnobravoDonny: @realdonnywood
Just like Donny and Chelsea trick their guests into thinking they're recapping a movie while forcing them to listen to tales of their childhood, Amanda Bynes tricks Channing Tatum (and an entire boarding school) into thinking she's a boy so she can beat her ex-boyfriend in a soccer game. Lucy (@lucyontheground) joins the hosts of "I Am The Cute One" to break down "She's The Man," and she has them on a close watch to make sure they're dishing - not dissing - one of her favorite movies. Lucy wows the duo with her Amanda Bynes impression, Chelsea shares a tale about her worst roommate, and Donny wishes he could go to the multiverse where Amanda's career is thriving and she's suffering in silence. Also, Donny broke up a marriage. #spiderman
Ryan Bailey of "So Bad It's Good With Ryan Bailey" joins Donny and Chelsea to chat about Lindsay Lohan's greatest work: "Freaky Friday." Donny shares stories of casting that never came to pass (justice for Michelle Trachtenberg/Annette Benning) while Chelsea shares more stories about how much of a monster she was in her teens. Then, the hosts bond over being sociopaths. Donny needs some work on segues, but he does his best, as the group discusses who they'd switch bodies with, Chad Michael Murray's Jodie Foster haircut, if they ever got detention, and the worst punishment they ever received (Ryan DIDN'T watch porn, but Donny did - and wanted his dad to watch, too). Also, Ryan Bailey does a John Travolta impression. No, John Travolta is not in this movie. You're in for a wild ride.Follow Us on Social Media:The Dipp: @thedippChelsea: @ohnobravoDonny: @donnyhadfieldsmith
The party continues as Chelsea & Donny begin their sensible rebrand by covering the 2004 hit, "A Cinderella Story" with co-hosts of "Beyond the Blinds" podcast, Kelli and Troy. The hosts stay true to their brand of tormenting their guests (see also: Danielle Prescod; season 2, episode 9) as it is revealed quickly that Kelli's arch nemeses (nemesi?) are Hilary Duff AND Chad Michael Murray, the two stars of this movie. Chelsea tries to make it up to her by spilling some CMM that she has collected over the years. Donny & Chelsea find their Halloween costumes for next year (it's not the lackluster Cinderella dress), and the group discusses the infamous "Laugh out loud" texting scene in addition to the joys of AOL chat rooms (shout out to Blair, 16/f/LA!)Follow Us on Social Media:The Dipp: @thedippChelsea: @ohnobravoDonny: @donnyhadfieldsmith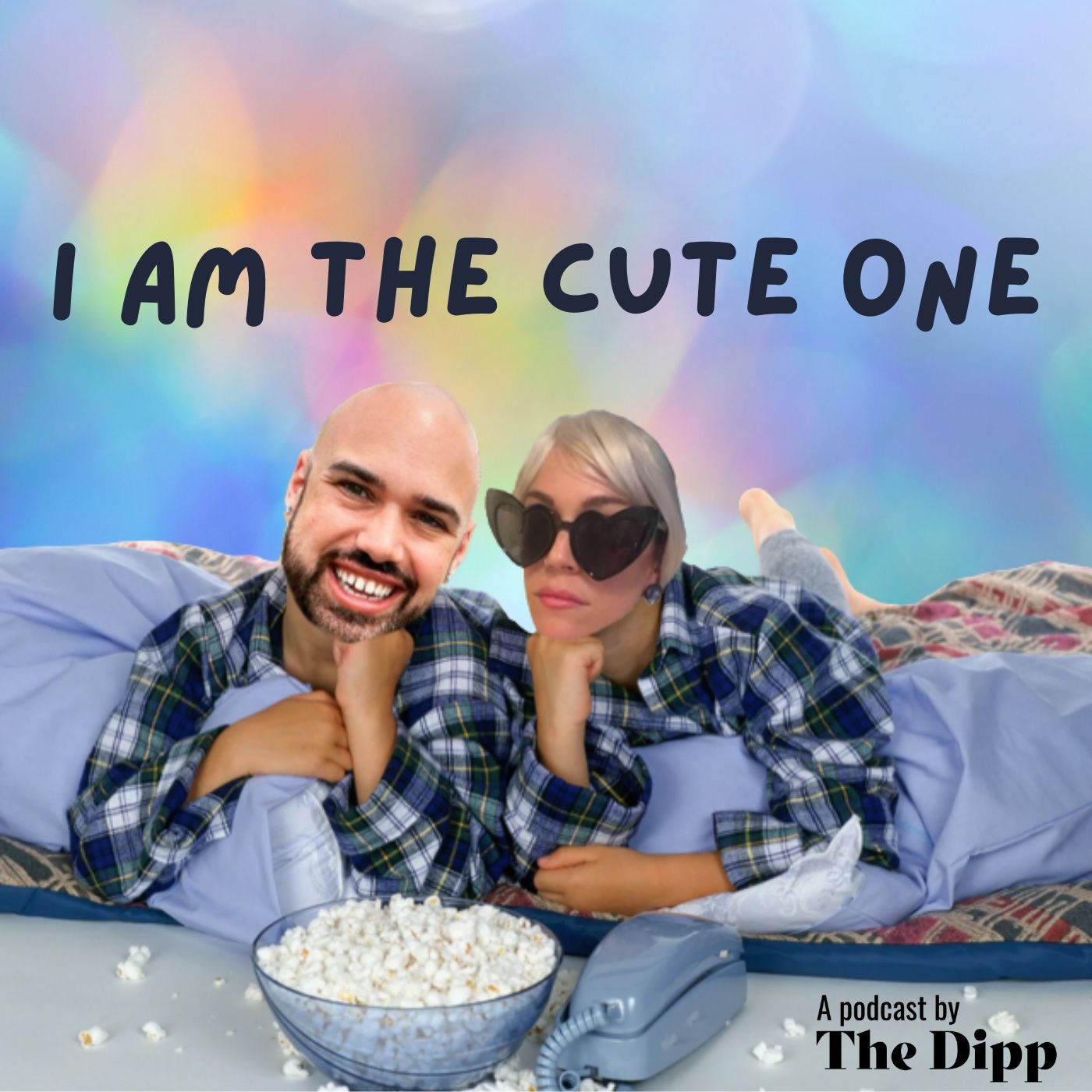 Love the early aughts but can't find yourself caring about Olsen parties or mysteries? Have we got some good news for you! Coming soon, a mini series highlighting some of our favorite films from our most formative years! LiLo, Hilary Duff, Amanda Bynes - the gang's all here as Donny & Chelsea discuss 'Freaky Friday,' 'A Cinderella Story,' and 'She's the Man' with some of the funniest pop culture podcasters and content creators they know.Has Chelsea seen any of these movies? Probably not, but that's okay. Donny is here to educate. They'll laugh, they'll spill some little known knowledge on these classics, and let's face it - they'll talk about themselves. A lot.Subscribe today and check back Sunday, December 12 for an all new season!
Donny and Chelsea celebrate the season 2 finale the only obvious way: with Mary-Kate and Ashley's School Dance Party! Long gone are the days of matching overalls and a cheesy theme song because the girls have gone through puberty and have come out boy crazy and with executive producer credits. They're introduced to the series' most dastardly (and only?) villain, Betsy, who seems more likely to be a "Pretty Little Liars" character than in a movie musical about a school dance. Then, in between A LOT of character work that the hosts dabble in, a wasted B-plot about the ballot box get Chelsea and Donny talking about the school dances of their past and they compare notes on what superlatives they won in the yearbook (two each)! Also, Donny casually recalls the time one of his teachers almost choked during a lunch time competition.Follow Us on Social Media!The Dipp: @thedippChelsea: @ohnobravoDonny: @donnyhadfieldsmith
If there's one thing Mary-Kate and Ashley are known for, it's fashion; and if there's one thing Chelsea and Donny are known for, it's chaos. Let's combine the two as Donny and Chelsea cover Mary-Kate and Ashley's Fashion Party! Host of 'More Than This' and author of 'Token Black Girl,' Danielle Prescod joins the hosts for a pre-teen palooza where they ditch their friends at the library and discuss their favorite fads of their childhood. Also, it becomes alarmingly clear Danielle was blindsided, tricked, and bamboozled, and was not aware the mess in which she signed up for. Surprise! Follow us on social media!The Dipp: @thedippDonny: @donnyhadfieldsmithChelsea: @ohnobravo
Chelsea and Donny are joined by host of "Exposed: Dragged Out," Joseph Shepherd, this week for Mary-Kate & Ashley's Ballet Party! The trio dance their dreams all the way to New York City where they see Lady Liberty (on a billboard) and attend a New York ballet! They also make time to do a production of 'Swan Lake' in Central Park for some perverts and interrupt some actual ballet employees from doing their jobs. And they do it all with sore feet!Follow Us on Social Media!Chelsea: @ohnobravoDonny: @realdonnywoodThe Dipp: @thedipp
Whether you're a horse girl or a girly girl, you're invited to Mary-Kate & Ashley's Campout Party! This week, host of "Les Deux You Remember This," Dara Laine joins Chelsea and Donny for an unsupervised camping trip! They'll pack their bare necessities (Do we need it? Is it cool?) and head to the great outdoors, where Chelsea shares a horrific story about one of the most jarring days of her life - her engagement! Then, we get the closest to an M. Night twist that this series has ever given us. So, come on, come on, come on!
Come as you are to Mary-Kate & Ashley's Costume Party! This episode, Donny and Chelsea are joined by the host of 'Everyone's Business But Mine,' Karry Berry! They'll travel (to the future?) to the 50s, try to figure out how old the twins' parents are, and discuss how Mary-Kate picked the short end of the stick by being the sporty twin. Then, they'll put on their best costumes (Donny and Kara will probably just Pooh Bear it while Chelsea will terrorize her local church in full devil attire) to attend the twins' party. Groovy, baby!Follow Us on Social Media!Chelsea: @ohnobravoDonny: @realdonnywoodThe Dipp: @thedipp
Chelsea and Donny are taking a break from the twins' greatest parties to celebrate Halloween with Samantha Bush (@bravohistorian), host of the "Hot Off the Mess" and "Shortcomings" podcasts. They stir up Sam's childhood trauma by forcing her to watch the surprisingly scary 'Double, Double, Toil and Trouble' and discuss their favorite Halloween memories (Chelsea's doesn't include digging food out of garbage cans, but it comes close!) Then, Donny admits the character that he can't help but lust over, and it's NOT Robert Downey Jr. Can the trio recap this truly wild movie faster than the twins can save their aunt from the mirror she's trapped in? Maybe not, but they'll certainly try. Happy Halloween!
You're invited to join Chelsea and Donny at Mary-Kate & Ashley's Christmas Party, and they're bringing Steve (@facesbybravo) with them! They'll be eating sweet cookies, staring at Santa's package, and going skiing (not the kind you think) before hanging out with 'Aquamarine' star, Sara Paxton! Plus, Chelsea joins forces with conservatives everywhere to fight the war on Christmas, and Donny continues his quest to destroy his own reputation. Merry Christmas!Follow Us on Social Media!Chelsea: @ohnobravoDonny: @realdonnywoodThe Dipp: @thedipp
You're invited to Mary-Kate & Ashley's poorly planned birthday party! Mani Marcus (@mixingwithmani) joins Chelsea and Donny this week to reminisce about some of their favorite memories from growing up in the 90s, While the Olsen twins decide between a piñata party or a makeover party, Chelsea shares a story about cracking open an X-rated piñata at an inopportune time. Meanwhile, Donny opens up about his days of being a high school bully. Then, Mani possibly sends Chelsea to the unemployment line as she tries to steal her spot as Donny's co-host. Happy birthday!Follow us on social media!Chelsea: @ohnobravoDonny: @realdonnywoodThe Dipp: @thedipp
This week, Chelsea and Donny head to the Mall of America, where they meet up with Katie Maloney-Schwartz (@musickillskate) of 'Vanderpump Rules' to cover Mary-Kate & Ashley's Mall Party! Katie starts the conversation by informing the hosts of the time she met (one of) the twins in a parking lot, and then the group heads over to the food court to find some boys to do laundry with and grandfathers to lie to. Then, the trio gets insightful about some of their worst haircuts. Follow us on social media!Chelsea: @ohnobravoDonny: @realdonnywoodThe Dipp: @thedipp
Aloha! Chelsea and Donny are headed to Hawaii with the twins for a Hawaiian beach party (but NOT a vacation), and they're bringing Hannah Brown with them! They discuss their favorite family trips, and Chelsea mentions (one of) the times she broke her nose because... why not? Then, Donny shares a story about a witch trial gone wrong on his family vacation. They also weigh the pros and cons of being a beach person vs. a pool person (spoiler alert: there's no pros to being a beach person.) All of this and more in "You're Invited to Mary-Kate and Ashley's Hawaiian Beach Party!"The "You're Invited!" series is available in full on iTunes if you want to watch along!Follow us on social media!Chelsea: @ohnobravoDonny: @realdonnywoodThe Dipp: @thedipp
You're Invited to listen to Chelsea and Donny talk about watching Mary-Kate and Ashley movies, and this season, they're starting with "You're Invited to Mary-Kate & Ashley's Sleepover Party!" The hosts recap the episode and rate the musical numbers, but also make plenty of time to discuss their favorite topic: themselves! Donny works through some childhood trauma by telling stories about losing his only friend at summer camp while Chelsea shares a tale about getting hit by a car after bombing a talent show. Then, the hosts end the episode by naming the "party pooper" and the "life of the party" of the episode. So, pack your sleeping bag, bring your favorite Columbia House CDs, but DON'T call your mom to pick you up in the middle of the night because Chelsea is already busy doing that!The "You're Invited!" series is available in full on iTunes if you want to watch along!Follow us on social media!Chelsea: @ohnobravoDonny: @realdonnywoodThe Dipp: @thedipp
Welcome to 'I Am The Cute One: A Mary-Kate & Ashley' Podcast, a production from The Dipp. Co-hosts Donny and Chelsea are packing their sleeping backs, stepping into the makeover machine, and helping themselves to a second slice of p-i-z-z-a. This season, they are RSVP'ing yes to the twins' biggest parties as they cover 'You're Invited to Mary-Kate & Ashley's!' Join them as they bring on their favorite party animals including Katie Maloney-Schwartz of 'Vanderpump Rules' and Stephen from 'But Now We Said It' to ask the important questions like: Which twin is that? Where are their parents? And, once and for all... who is the cute one?Follow us on social media! Chelsea: @ohnobravo, Donny: @realdonnywood, The Dipp: @thedipp
Chelsea and Donny have collected clues, followed the trail, and learned some things about themselves along the way, and in the series finale of "The Adventures of Mary-Kate and Ashley," the twins travel to the edge of the world to help some full-blown freaks with a UFO sighting. When the mystery turns out to hit shockingly close to some current events, Donny and Chelsea wonder if the Olsen twins are like the Simpsons - should we be watching these movies in order to predict the future? Then, Donny shares his first attempt at activism and when the twins (one of which is now randomly freckle-faced) find themselves at a navy base, Chelsea gets political. With the day saved by the Olsen twins and the US Navy, Chelsea and Donny solve their biggest mystery yet: what they'll be covering during season 2 of "I Am The Cute One." All of this and so much more in the season one finale, "The Case of the United States Navy Adventure!"Follow us on social media!Chelsea: @ohnobravo Donny: @realdonnywoodThe Dipp: @thedipp
United States