Discover
In the Stacks with Barry & LaToya
In the Stacks with Barry & LaToya
Author: Barry Reese & LaToya Davidson-Perez
Subscribed: 0
Played: 10
℗ & © 2010-2019
Description
In the Stacks with Barry & LaToya started as a loosely library-related show when the hosts worked together at a public library. It now further showcases the viewpoints of Barry Reese and LaToya Davidson-Perez on life, news, entertainment, books, and other topics. Each show features a little bit of everything.
LaToya makes us start the show late because her food wasn't delivered in time, prompting Barry to threaten to record the show without her. She tells him to go ahead, knowing he was just bluffing. Talk turns to the advances in eye care, a very expensive trip to the dentist, Barry's nearing completion of writing another novel, movies (of course), Netflix, entertainment, and Barry's true calling.
The show starts on an upbeat tone and then drifts to the hard-hitting issues of the day, gun control and race relations. Barry talks about being a surprise role model to kids whose lives are nothing like his childhood. LaToya shares a secret about being of a lighter hue. While there are some uplifting elements, including Barry's Yoo-hoo obsession, this episode puts it all out there.
The hosts are exhausted. Barry's started the new school year, and LaToya drank an energy drink several days ago that is still impacting her cognition. Once Upon a Time in Hollywood is the fairy tale that Barry thinks you should see and they discuss why LaToya will likely choose Apple Music over Spotify. Like an old couple, they bicker back and forth. Who would have thought that Barry would be the one who wants attention while LaToya is the one who says he's too clingy.
Barry gets a new hand-me-down headset from LaToya and he's not happy. We get a Roxie update and LaToya has issues with USPS. The hosts go down the movie and television rabbit hole and LaToya admits to watching over 70 television shows. We're excited by Disney+ but can't decide how we feel about the Cats movie trailer. Oh, and there's a brief discussion about God. It's a little bit of an alphabet soup type of episode.
Tonight's show almost didn't happen because Barry claimed packing for a trip took precedence over recording at the show's regular time. Hopped up on caffeine LaToya unintentionally leads the conversation until Barry puts her in her place. After all, it's In the Stacks with Barry & LaToya, not the LaToya Show. Talk turns to entertainment and "train wreck" television, yep, "rowdy, gonna get a little unruly." Barry's very guilty pleasure is Love Island. And while it's been ages since her days of watching Toddlers & Tiaras, LaToya spills the beans on her mother's addiction to crime television and 90 Day Fiancé. Talk eventually turns to more serious topics, including Barry's new perspective now that he's a high school teacher in a rural town.
LaToya talks about talking too much. Barry makes sure he's a part of the conversation. It all results in a show that's longer than they'd both anticipated. New recording software is used, but it's clear that they both need to use headsets and to stop talking over each other. Breathe. The two chat about recent movies seen, social media, growing older, appropriate compliments men can give to women, black people culture, testing the dating waters and pseudonyms. Meet Beyonce, Miles, Gwen, Voldemort, Natasha, and Roxy! We're sure there's more, but you should listen for yourself. Pardon our technical difficulties; we're just getting back on the horse!
It's been almost 5 years since their last show. Barry and LaToya reconnect in classic style. Do they still have the magic?! Catch up with your favorite podcasters on what has happened in their lives.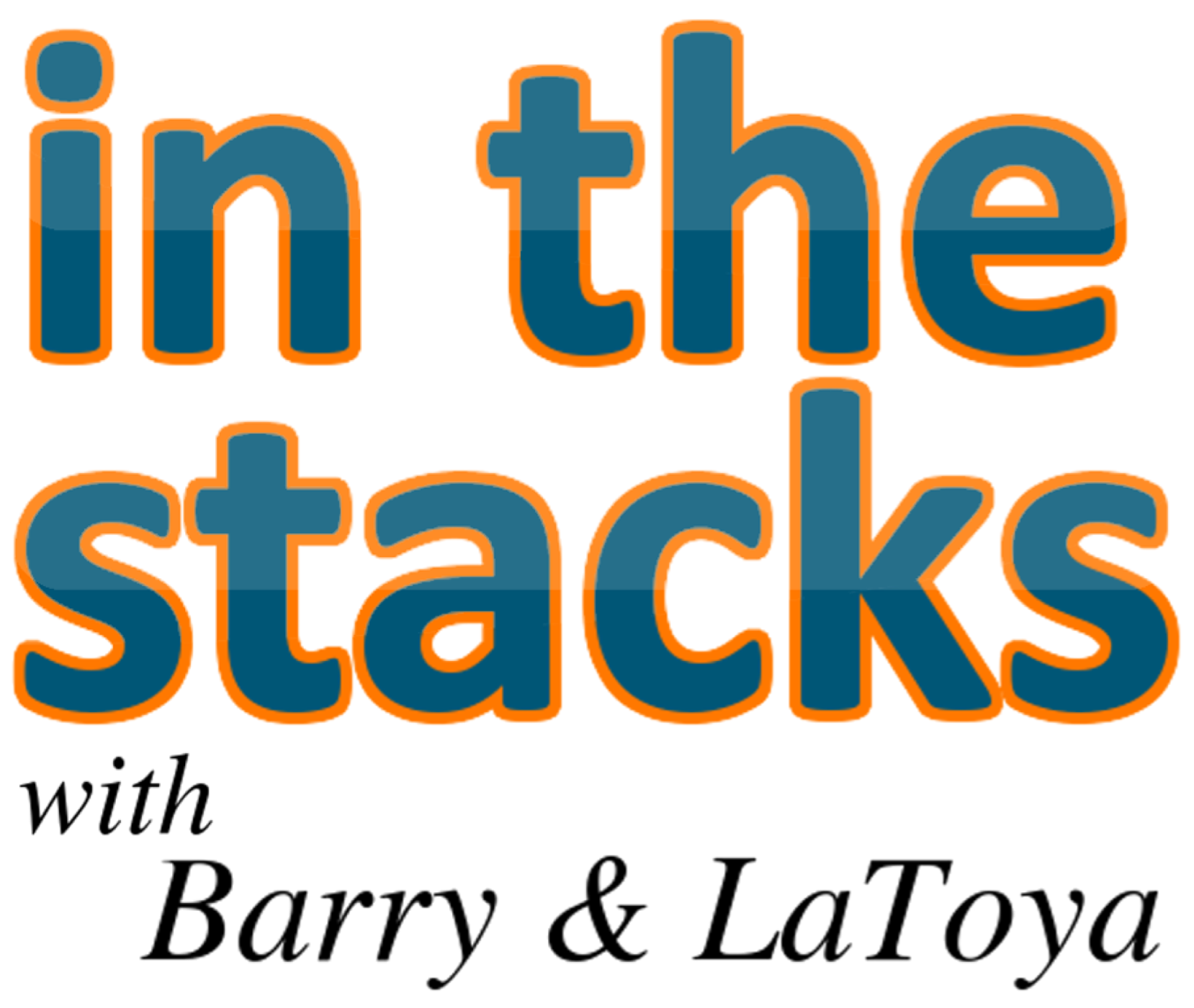 It's been over a year since they last recorded a show. Find out what they've been up to.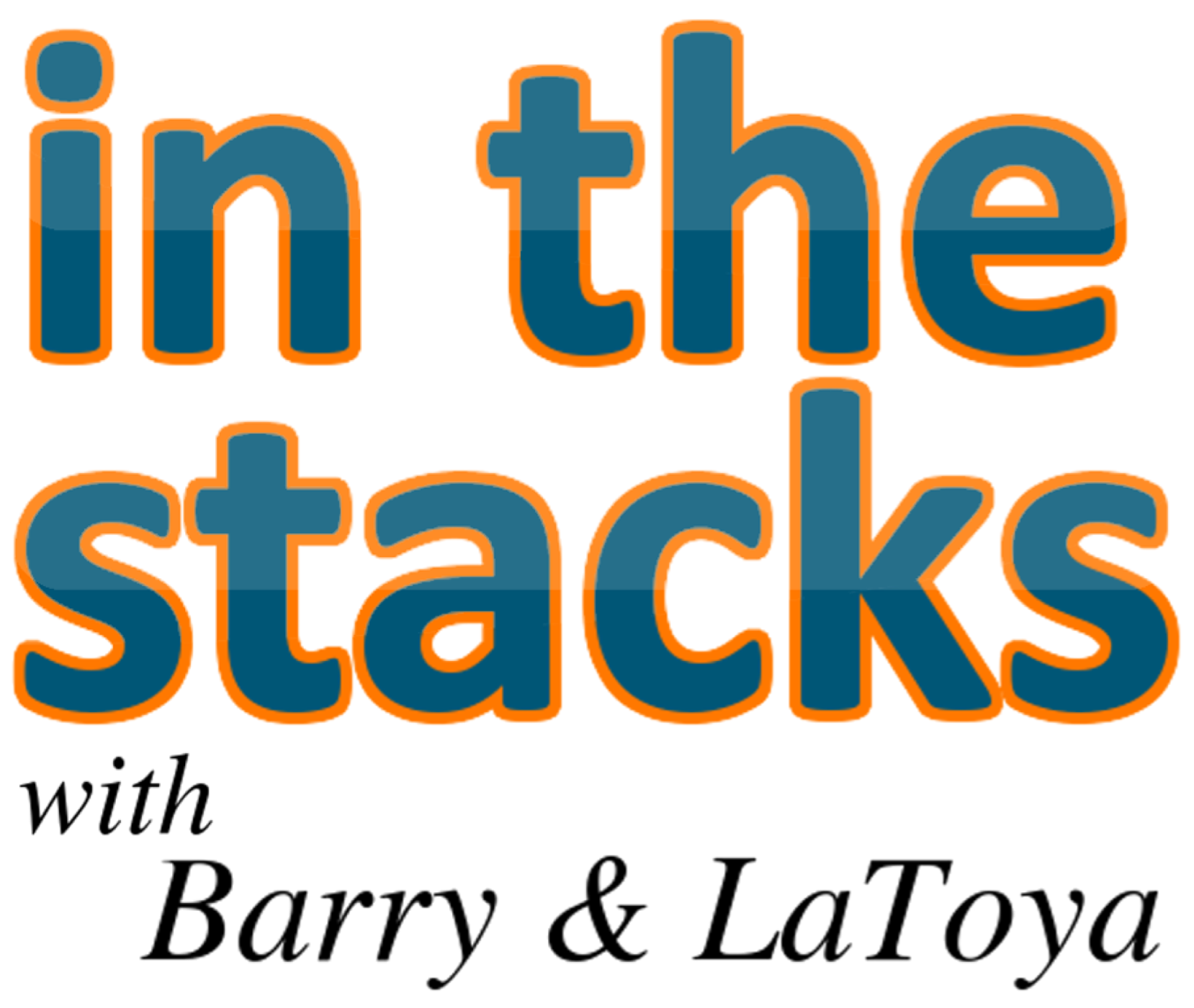 The day and the episode is a bit bleak so naturally, there's talk about the recent Game of Thrones Red Wedding episode. Additionally, Barry and LaToya talk about some of their favorite shows and the importance of libraries.
It's a woe is me kind of time for LaToya. Most of the show is spent with her discussing her dismal financial outlook. Alms for the poor.
United States