Discover
Johnjay & Rich On Demand
Claim Ownership
Author: iHeartRadio
Subscribed: 6,472
Played: 434,624
© Copyright iHeartRadio
Description
The Johnjay & Rich Show is a non-stop blend of pop culture, music news and events, and relationship advice, in addition to appearances by a wide range of music artists, newsmakers and celebrities. The show is a special brand of "reality radio," where you're able to interact with the crew from morning to night via every form of social media - Instagram, Snapchat, Twitter, Facebook, email and text messaging. There is never a dull moment for this show with dating segments such as "Second Date Update," "Hump Day, Dump Day" and "War Of The Roses," as well as daily pop culture stories from our entertainment expert, Kyle Unfug!
TODAY ON THE SHOW: We want to know what you WEREN'T self-conscious about UNTIL someone pointed it out on social media! 2nd DATE UPDATE! Suzette's Scopes on holding grudges! The MEME GAME! Delaney hasn't finished a book, but reviews it anyway! PLUS, soMUCHmore!!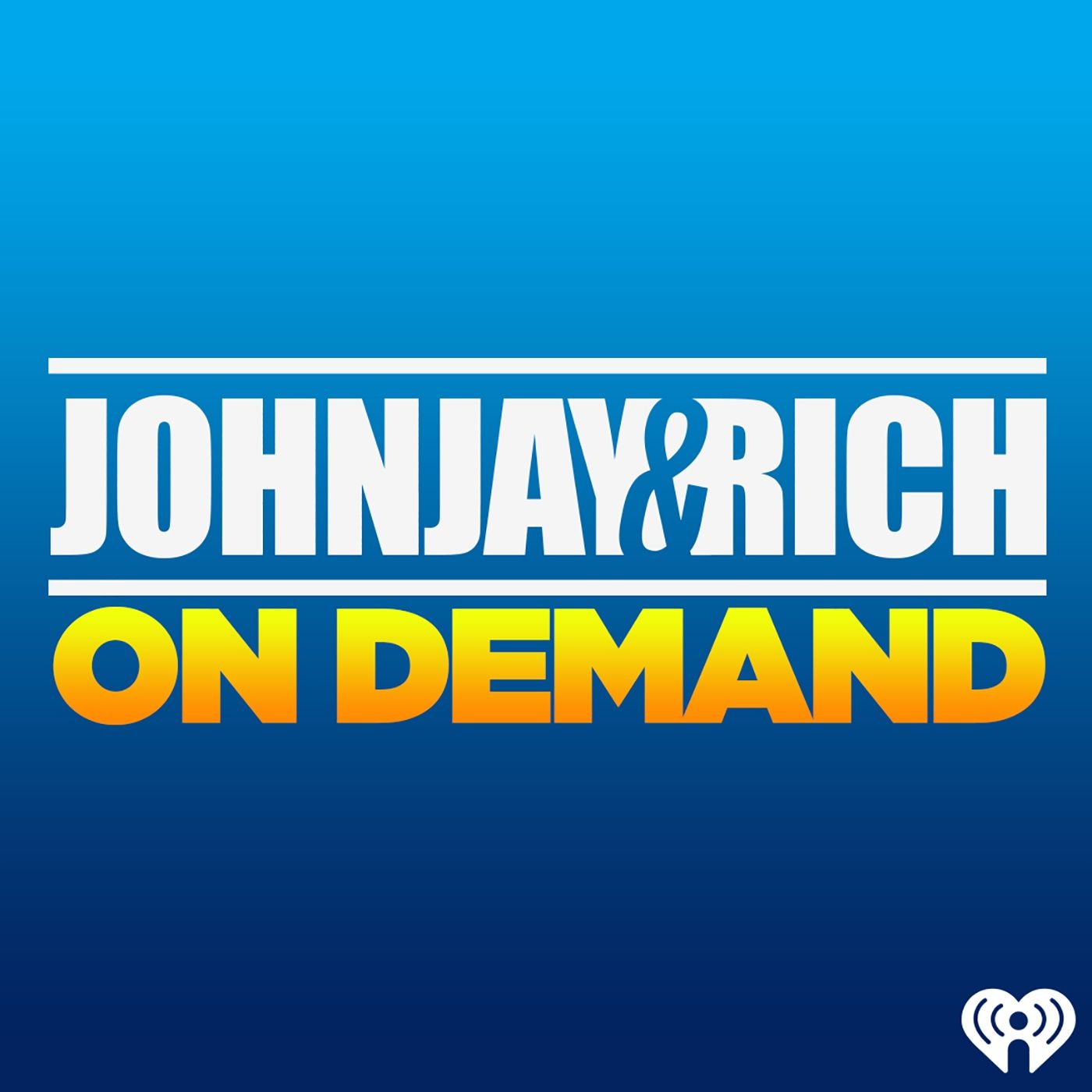 Gavin and Tina met on Bumble. That means SHE was the one that reached out to him. They went out for pizza and talked all night. HE says, that at the end of the night, she said yes to another date. Then he asked her out on Monday...and Tuesday... and she doesn't seem super interested. What happened?? We're going to find out!
Management may not take Johnjay's recommendations any more. TODAY ON THE SHOW: Did you miss us? We're back from vacation! HASH IT OUT! Suzette goes VIRAL! We want to know how YOU'RE doing with kids going back to school! 5 SECOND RULE and so.MUCH.more!!
Bailey and Keegan are roommates. Bailey's BF stays over...a lot. But that isn't the issue. The issue is that Bailey and her boyfriend have a problem with how Keegan dresses in the apartment...
Kyle is having some sleeping issues at home, Suzette has a big thing happening with her in-laws, and Johnjay can't read anything he writes.
Kyle has quite the experience when she gets a vitamin drip but Johnjay has some medical issues of his own...
In another edition of "Pitch it on the Podcast," Grant came up with a game that is sure to make you feel uncomfortable.
Kyle tells us about how someone in her family really let her have it about some bad breath earlier this week.
Johnjay's son Dutch and his friend Gavin take over the studio to talk about all of the things going on in their life. Plus, some special guests pop by!You can find our After Words channel on iHeartRadio, iTunes, or anywhere you get your podcasts!
(That said, I also want to move to Iceland so Zac Efron can be my neighbor.) TODAY ON THE SHOW: Johnjay has a prediction! NEW MUSIC FRIDAY! We want to know your self-surgeries! 2nd DATE UPDATE and soMUCHmore!!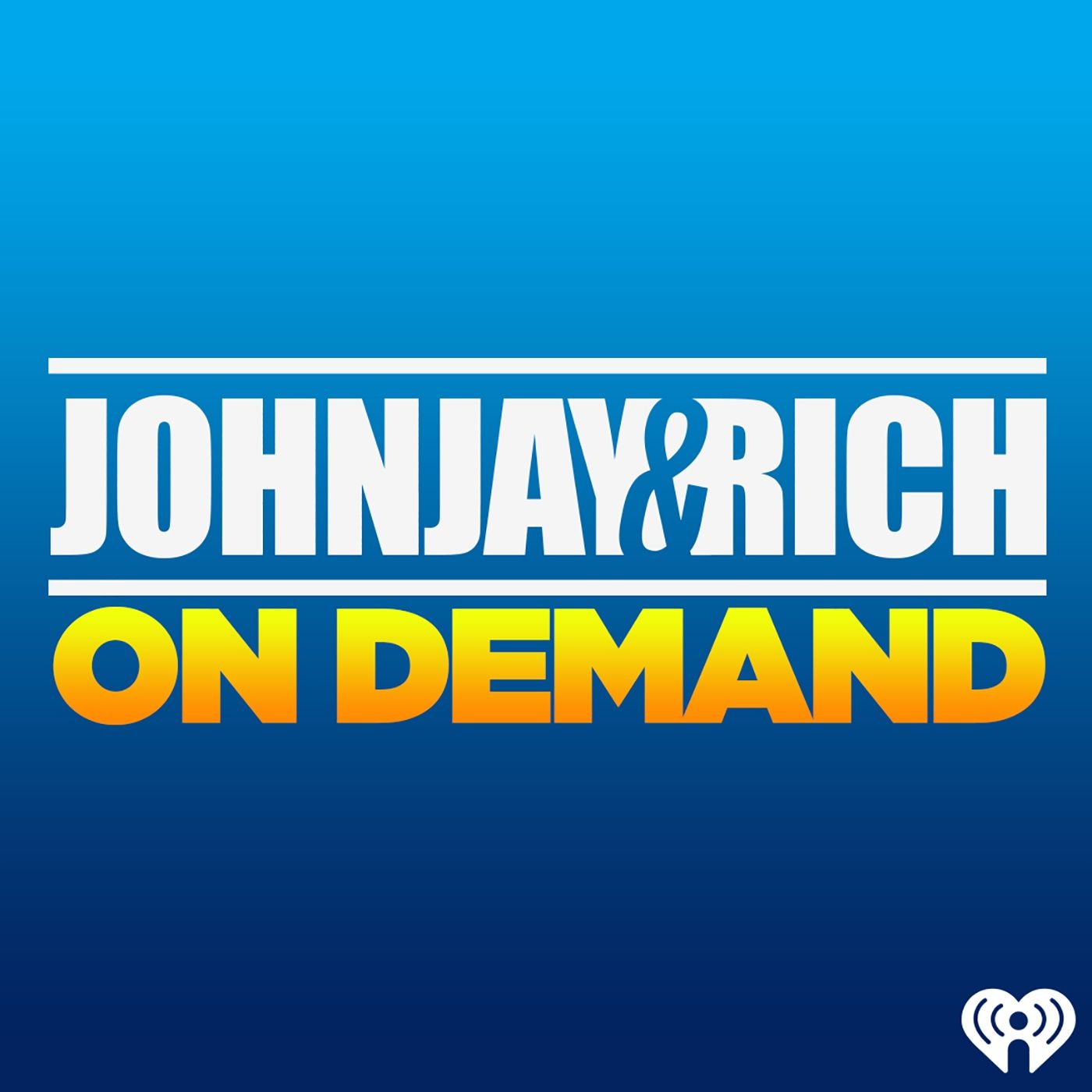 Kirk and Danielle have been friends for a super long time. Now, he's been into her for almost as long. She broke up with her boyfriend and told Kirk to come over. JUST. TO. HOOK. UP. She was very clear. Four days later, he reached out to see if she wanted to go out again. He did NOT get the response he wanted......
Johnjay is convinced that he had COVID-19 at the end of last year and he STILL doesn't have his sense of smell! He got an antibodies test last week and the RESULTS ARE IN!! TODAY ON THE SHOW: Suzette's friend gets injured! WAR OF THE ROSES! a special #LOVEUP moment! ADD TRIVIA and so much more!!
Sophia and JB met on Tinder in October. They've been hooking up since then and became "official" after Christmas. Now, since quarantine, they really haven't been able to see each other. She's suspicious about what he's been up to because one of her friends sent her some questionable screenshots...
Yes, that's a John Denver reference. No, I do not regret it. TODAY ON THE SHOW: Johnjay has to take a flight and is getting increasingly nervous about it! HUMPDAY DUMPDAY! We're putting Grant's drum skills to the test! Kyle gets FREAKED out! Joey's STREAMING WARS and so much more!!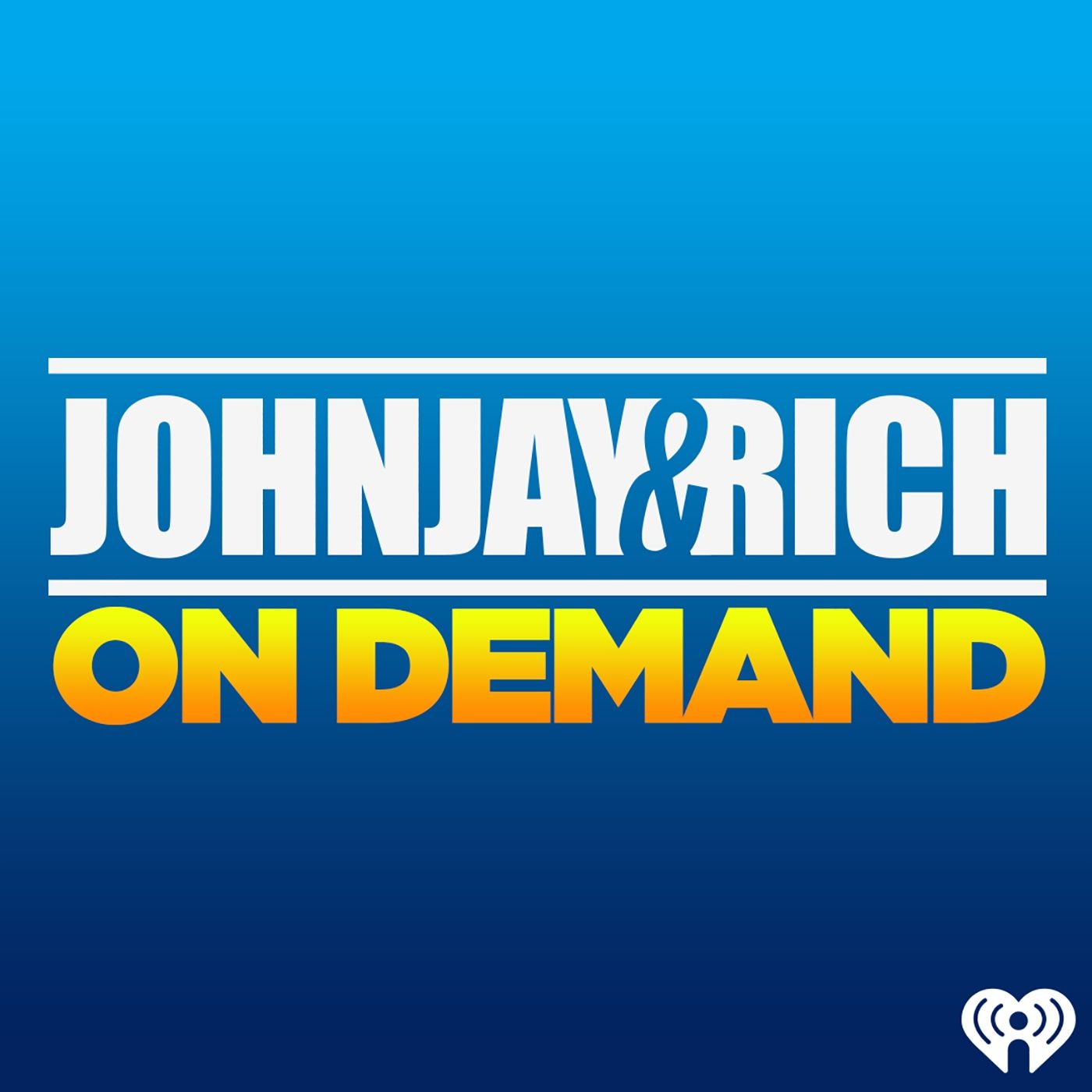 Sarah broke up with Porter two weeks ago after they'd been quarantined together since March. He said they had spent basically 90+% of their time together and had been dating for eight months! She ended it because....why? She said that she "just needs space" and hasn't responded to him since! We're going to find out if there's another reason!
Kyle has an issue working from home for her TV job! We want to know what YOU'RE #workfromhome struggles are!! TODAY ON THE SHOW: Does Suzette live with an alcoholic ghost? 2nd DATE UPDATE! We talk to Leanna about sending kids back to school! REMEMBER THE TIME and SO.much.MORE!!!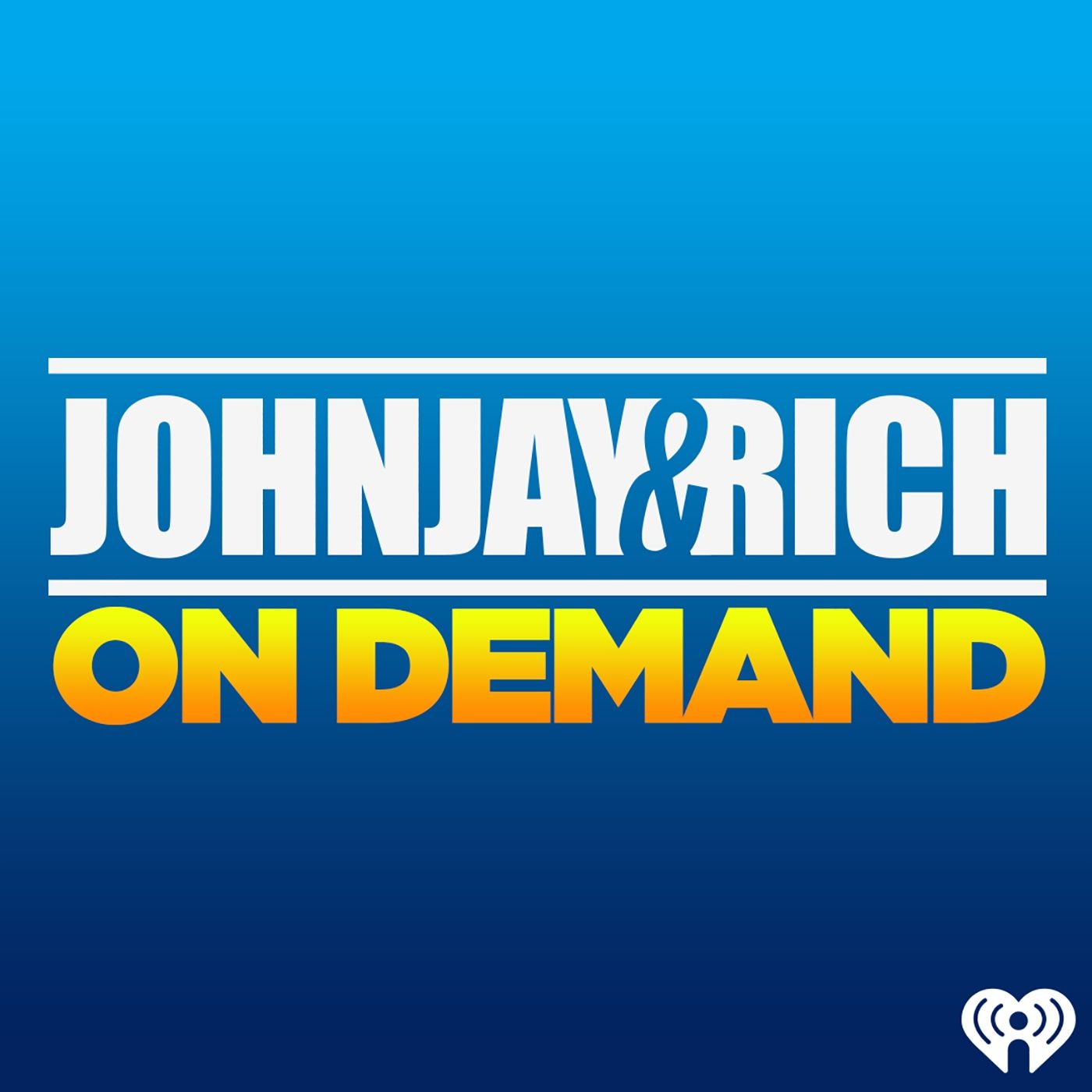 Garrett and Erica met on Bumble and agreed to go on a date. The day before the date, Garrett thought it would be cute to FaceTime beforehand. So, that's what they did. They FaceTime'd for 15 minutes and right after they hung up, Erica cancelled their date. Obviously, there was something in the FaceTime she didn't like, but he doesn't know what it was! We're going to find out!
And that's how you win! TODAY ON THE SHOW: Johnjay's have a bet to pay off! MISSED CONNECTIONS! Suzette does (and also doesn't) want to do something on TikTok! Kyle's daughter has a school update! SUZETTE'S SCOPES, POP 10, and SOmuchMORE!!
Zach and Jenna met on a video game they both play! He's gotten to know her pretty well. In fact, they started playing other games together as well. Recently, though, Jenna has been AWOL! Zach isn't necessarily interested in anything romantic, but he's worried about whether or not she's okay! So, he contacted Producer Bill to see if he could find her!
With the Governors Press Conference yesterday, we brought back Dr. Andrew Carroll to update us on new restrictions, extended restrictions, school openings, and answers all our other questions as well!
United States