Discover
Jordan Klepper Fingers the Conspiracy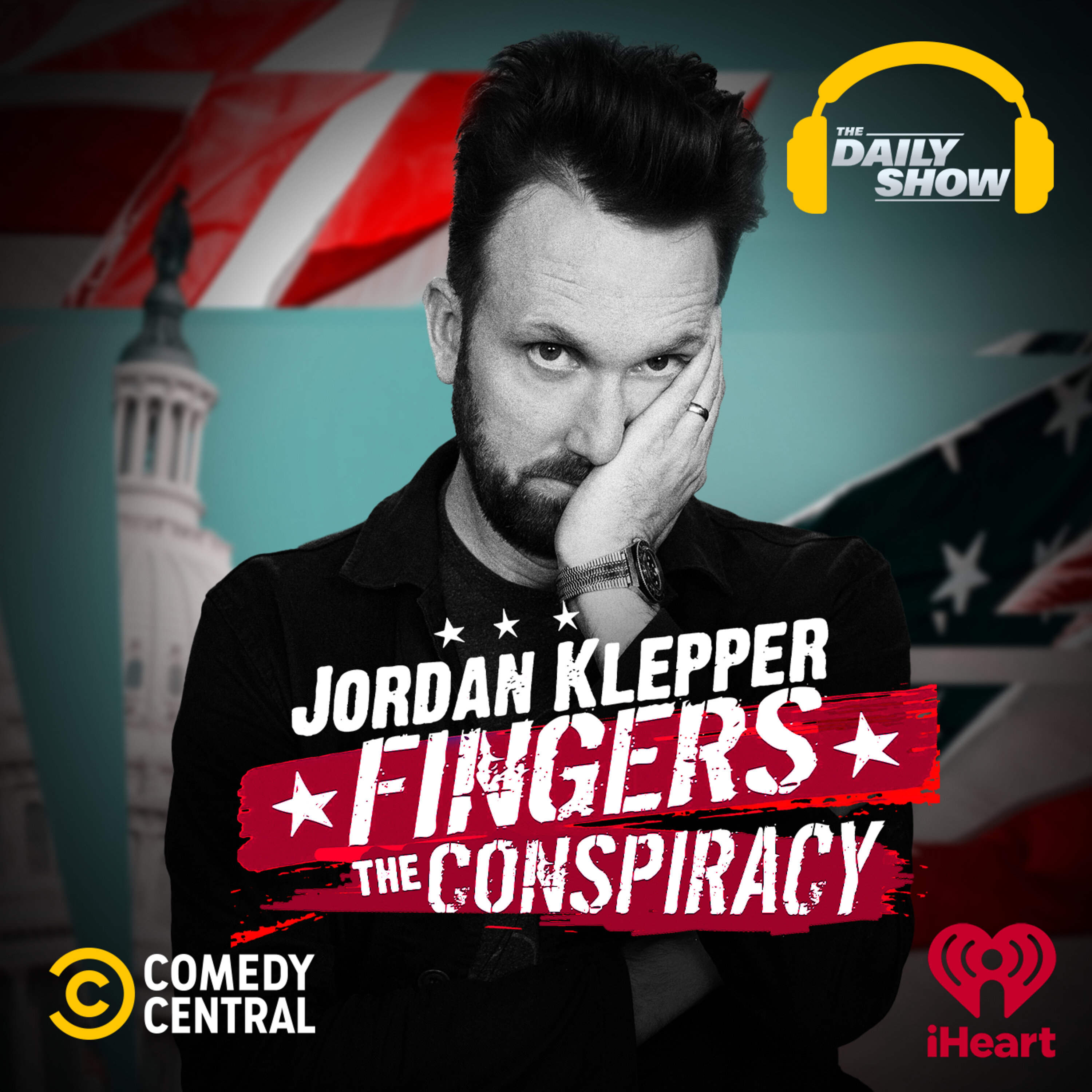 Claim Ownership
Jordan Klepper Fingers the Conspiracy
Author: Comedy Central & iHeartPodcasts
Subscribed: 4,295
Played: 39,874
© 2023 iHeartPodcasts
Description
On his adventures into MAGA country, Jordan Klepper encounters some of the more imaginative, conspiratorial minds America has to offer. In "Jordan Klepper Fingers the Conspiracy," a new, six-episode limited podcast series, Jordan steps off the trail to dig deep into some of the wildest theories he's heard, and trace their origins with journalists, experts, and anyone who might have a lead on when JFK Jr. is coming back. The podcast offers an opportunity to better understand some of the most extravagant stories Americans tell themselves.
Stop the Steal: It's the rallying cry of Trump supporters and election deniers who believe the 2020 election was stolen from them. In the final episode of Jordan Klepper Fingers the Conspiracy, Jordan dives into a theory about Italian satellites that led to a Biden win and the crack team that is working to set the record straight: an unidentified lawyer, a real estate agent, and Donald Trump's second wife, Marla Maples. Jordan breaks down the details with investigative journalist Eric Levai, Pennsylvania Attorney General and Governor-Elect Josh Shapiro, and Supreme Court expert Dahlia Lithwick, who explains the Supreme Court cases that are currently being heard about voting rights, and what's at stake.  See omnystudio.com/listener for privacy information.
Hunter Biden's Laptop
2022-12-0701:20:48
6
It's been a Fox News obsession for almost two years now: Hunter Biden's laptop. But now that Republicans have retaken the House, Rep. James Comer and the House Oversight Committee are prepared to launch a full investigation into the laptop…except no one seems to know where the laptop is. In this episode, Jordan sits down with Deputy Director of Rapid Response from Media Matters For America, Andrew Lawrence, who breaks down the beginnings of this conspiracy theory. Jordan is later joined by Rep. Gerry Connolly (D-VA) from the House Oversight Committee who discusses his approach to the upcoming investigation. Later, journalist, author, and former MSNBC host Tiffany Cross offers her ideas on how the media should be fairly and accurately covering this case. See omnystudio.com/listener for privacy information.
If Donald Trump is still allegedly the president, does that also mean he's in charge of the military? According to MAGA rally goers, yes. Jordan Klepper dives deeper into conspiracy theories surrounding the military with Paul Szoldra, the editor of The Ruck, a weekly newsletter focused on defense and national security. They discuss theories like Jade Helm, how servicemembers react to conspiracy theories, and how high-ranking officials like General Michael Flynn abuse their credibility to spread them. They are joined by Dr. Amy Cooter of Middlebury College who breaks down her research on militia groups like the Oath Keepers, the overlap between members and veterans, and how militias approach "defending" their country.    More of Dr. Amy Cooter's work: https://www.middlebury.edu/institute/academics/centers-initiatives/ctec    More from Paul Szoldra: https://www.theruck.news/See omnystudio.com/listener for privacy information.
Jordan Klepper has heard a lot of 9/11 conspiracy theories, including this shiny emerald: Osama bin Laden was a CIA operative named Tim Ossman. Together with Dr. Joan Donovan, research director of Harvard's Shorenstein Center on Media, Politics and Public Policy, Jordan unpacks how the early days of the internet and social media have shaped 9/11 conspiracy theories that are still appearing two decades later. They are joined by veteran and filmmaker Korey Rowe, who co-produced "Loose Change," one of the first viral conspiracy theory films on 9/11. They discuss the legacy of the film, how the right has weaponized conspiracy theories for political gain, and what conversations we should be having about the role of the media.See omnystudio.com/listener for privacy information.
It's one of the weirder things Jordan Klepper has heard at Trump rallies: Democrats are drinking the blood of children to get their daily adrenochrome fix. What is adrenochrome, and how did Hillary Clinton get involved? Jordan sits down with Matt Gertz, Senior Fellow for Media Matters for America and Elise Wang, an assistant professor at California State University, Fullerton. Together, they unravel this conspiracy theory that begins in the Middle Ages, pops up in the 2016 election, and makes its way to the non-existent basement of a Washington D.C. pizza shop. See omnystudio.com/listener for privacy information.
Is JFK Jr. still alive? Daily Show contributor and podcast host Jordan Klepper digs deep into this conspiracy theory that's circulating at Trump rallies and the larger MAGA world. Where did this idea come from? Where is it going? Jordan sits down with journalist and author Will Sommer and political scientist and conspiracy theory expert Joseph Uscinski to trace the JFK Jr. myth back to its QAnon origins.See omnystudio.com/listener for privacy information.
Is JFK Jr. still alive? Who actually IS the Deep State? Was Osama bin Laden a CIA operative named Tim?  In this all-new, limited-series podcast from The Daily Show, Jordan Klepper unpacks some of the most… imaginative conspiracy theories he's heard in his seven years covering Trump rallies. He chats with experts, journalists, and psychologists to understand how these theories spread,  and what they mean for American democracy. All new episodes are every Wednesday. Listen to new episodes starting November 9th, and watch the Klepper Fingers the Conspiracy special on Comedy Central and Paramount+.See omnystudio.com/listener for privacy information.
Daily Show correspondent Roy Wood Jr. gives listeners an inside look at The Daily Show with Trevor Noah. Hear how correspondents, writers, and producers of the Emmy-winning series use comedy to tackle a variety of complex topics and discuss where these issues stand today. On this episode, Roy is joined by Daily Show writers X Mayo and Ashton Womack for a wide-ranging and deeply personal discussion about mental health, the Black church, the Black Lives Matter protests of 2020, and more. Hear a new episode of Beyond the Scenes every Tuesday wherever you get your podcasts. Learn more about your ad choices. Visit megaphone.fm/adchoices
Daily Show correspondent Roy Wood Jr. is exploring the entertaining world of employment in his new podcast, 'Roy's Job Fair.' Whether you need a job, hate your job, or need some job tips. We all need to put food on the table. In this episode, Roy talks with an ex-McDonald's worker who avoided robbers. A non-profit is hiring and reminds Roy of his terrible prostate exam, and an exec from Waffle House finally answers the question of whether or not they actually watch the Waffle House Fight videos. Finally, Black/White Peopleologist Rod4Short joins the show to discuss the Scammer of the week. Hear a new episode of Roy's Job Fair every Wednesday wherever you get your podcasts. Learn more about your ad choices. Visit megaphone.fm/adchoices
Introducing The Daily Show Podcast Universe, a five-episode miniseries, each episode a parody of a popular podcast or podcast genre. Subscribe HERE or search for "The Daily Show Podcast Universe" to hear them all. In this episode listen to These American Lies, hosted by Desi Lydic and Michael Kosta, where they explore President Trump's claim that 3-5 million people voted illegally in the 2016 presidential election. It's sure to be the talk of your next Upper West Side dinner party.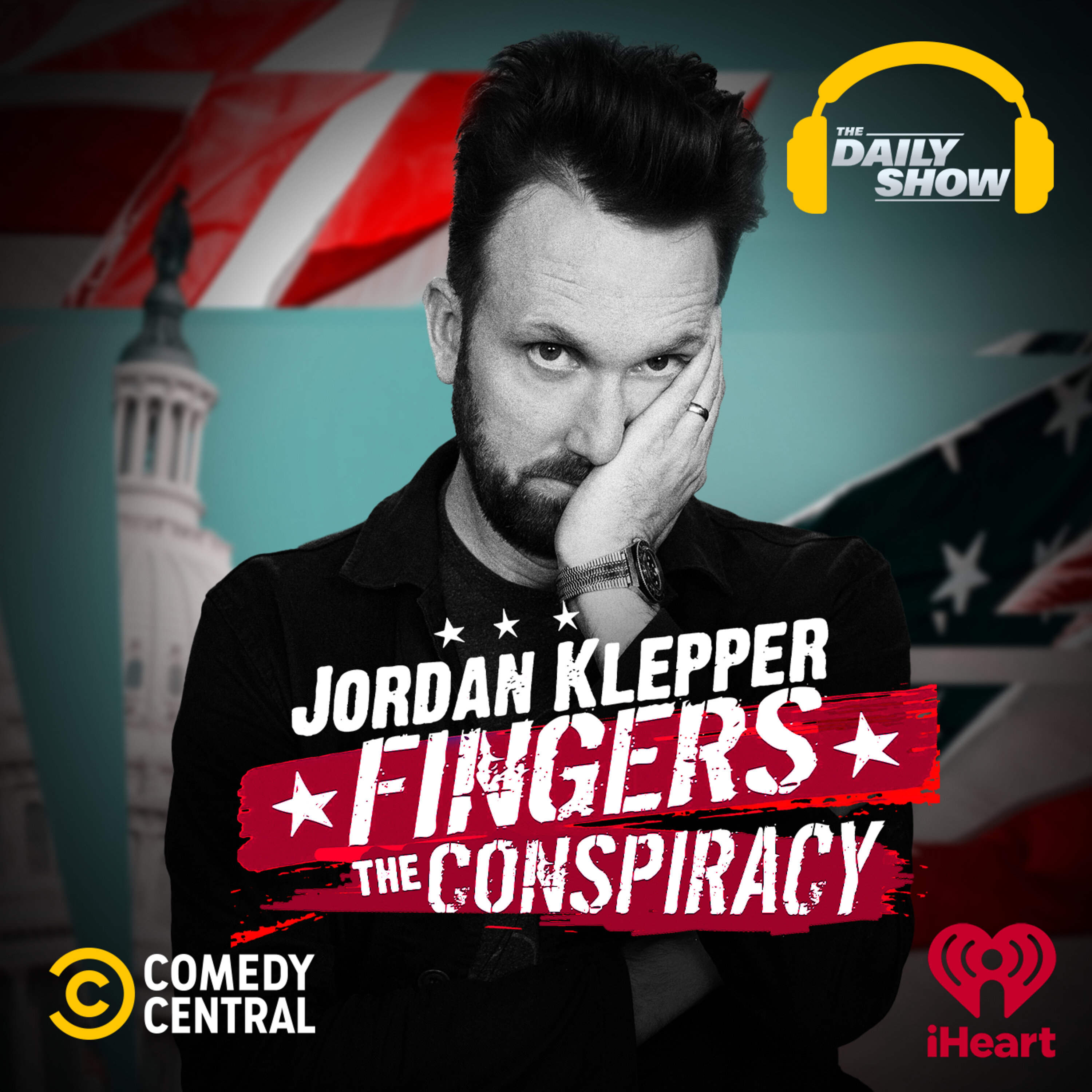 Introducing Klepper
2019-04-1401:19
3
Coming soon: The Klepper podcast, a companion to the "Klepper" series airing Thursdays on Comedy Central starting May 9.  Go behind the scenes with Jordan Klepper as he heads to the front lines of American activism -- from the Louisiana bayou to a wrestling ring in Texas with veterans suffering from PTSD to the Fulton County Jail.
United States