Claim Ownership
Author:
Subscribed: 0
Played: 0
Description
Oct. 7-13: KDA's Peter Oppelt explains the election process for the state's commodity commissions.
Barb Depew with the Kansas State Department of Education shares soy's uses in Child Nutrition Programs for Farm to School Month in October.
Sept. 23-29: Loretta Shull of Olathe Northwest High School talks about the Kansas Soybeans as a Food Family and Consumer Science Program.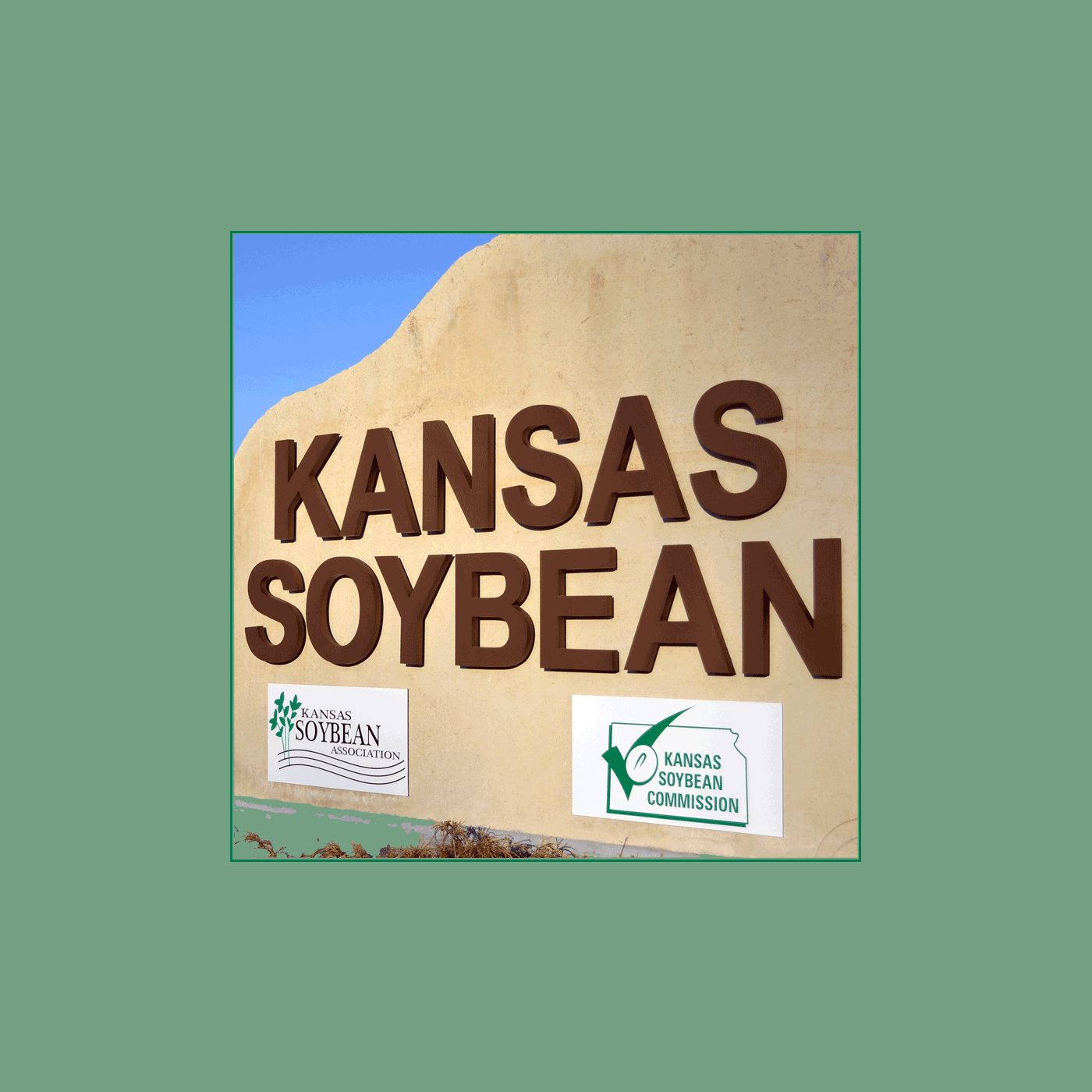 Sept. 16-22: Dan Neenan of NECAS shares details about National Farm Safety and Health Week.
September 9-15: Sarah Lancaster, K-State Assistant Professor & Weed Scientist shares about the Kansas Soybean Yield and Value Contest for 2020.
September 2-8: Leo Budy discusses his involvement in the KU Biodiesel Initiative and his role as a co-chair for the Next Generation Scientists for Biodiesel.
August 26-September 1: Kerry Wefald serves as the Marketing Director for the Kansas Department of Ag and gives an update on the recent Kansas Ag Growth summit.
August 19-25: Bob Haselwood, Berryton, serves as Chairman for the Kansas Soybean Commission gives an update on the recent meeting and their upcoming Request for Proposals process.
Shelby Berens, Holland, Michigan, discusses her experience as an intern working on behalf of Kansas soybean farmers. Berens is a K-State student majoring in Ag Communications and Journalism.
Sage Collins, Chanute, discusses her role as a summer intern with Kansas Soybean. Collins is a K-State student majoring in Ag Economics & Global Food Systems Leadership & a minor in Non Profit Leadership.
LaVell Winsor, Grantville, provides an update on what CommonGround Kansas volunteers have been up to.
July 22-28: Rosalind Leeck of the U.S. Soybean Export Council discusses how USMCA taking effect impacts soybean farmers.
July 15-21: Charles Atkinson, KSA board member and ASA representative, announces deadlines for the Conservation Legacy Awards and Corteva Young Leader program.
July 8-14: Cate Newberg shares about the Soybean Research Information Network website, which houses user-friendly research articles.
July 1-7: David White of the Kansas Bankers Association shares agriculture finance resources.
June 24-30: Kansas Soybean Commissioner and United Soybean Board member Kurt Maurath, Oakley, covers Take Action and pest management.
June 17-23: Steve Swaffar with No-till on the Plains announces the cover crop cost-share collaboration with Country Crock.
June 10-16: KWO's Earl Lewis shares the impacts of harmful algal blooms from phosphorus runoff and the Milford RCPP.
June 3-9: Nathan Holz of Wamego FFA shares his experiences winning the FFA Proficiency Award for Fiber and Oil Crop Production.
United States