Claim Ownership
Author:
Subscribed: 0
Played: 0
Description
Host Dylan C takes the listener on an educational ride down the winding tunnel of whales throughout history
The knight announces his first step into the professional world of literature with a very special book that is heavily inspired by the works of Herman Melville.
The incredible and climactic stand-alone story of the Town-Ho is brought to life by the knight. Host Dylan C (Steelkilt) is joined by friend Jack Luna (Mr. Radney) and younger brother (Captain) for an episode of revenge, horror, and a run-in with the famous and most dangerous white whale, Moby Dick. Which character will lose their life to the jaws of the whale?
Take an in depth listen to these chapters, brought to life with voices and music! The crew views a mysterious spout nightly, and they come across another Nantucket whaling ship. They are met with odd events. Starbuck finds Ahab asleep in a terrible upright pose, and Ishmael is at a loss, and a haunting story plagues the crew regarding the white whale.
We meet a striking character, and the entire crew including our friends Queequeg and Ishmael lower away in the chase of a pod of sperm whales. We hear an exciting whale chase scene, as the small boat is broken, leaving Ishmael and crew floating in the open sea. Will they make it back to the Pequod?
Knight Reader shares wonderful music and an inspirational piece about mental health. We hear from Steph and John of the GetLit Podcast, and hear from readers around the world about books that inspired them towards physical action, or impacted their life in a positive manner. Books included in the episode include The Kissing Hand by Audrey Penn, The Diary of Anne Frank, Night by Elie Wiesel, Harry Potter Franchise by J.K. Rowling, Knowledge is power-A logical meaning of Life by Sei Lebese, Where the Crawdads Sing by Delia Owens, Zen and the Art of Motorcycle Maintenance by Robert M. Pirsig, The Alchemist by Paolo Coelho, Cherry Ames series by julie cambpell and helen wells, The Power of One by Bryce Courtenay, The Whitest Flower by Brendan Graham, and A Fine Balance by Rohinton Mistry.
We hear some exciting scenes, as well as some interesting insights into the present themes and background information. The ghostly color white is described, noises are heard below deck in the pequod, and our first whale is spotted. Listen for a wealth of knowledge and fun voices and music.
Listeners voted Knight Reader into the 6th spot in Podmags Top 50 podcasts by Dads! To thank you, me and young knight Andy thank our listeners and offer food for thought, as well as an emotional villanelle poem written by host Dylan C
Ishmael tells the crew the story of Ahab losing his leg, as they listen on intently. We learn more about the twisted mind of Ahab. Please vote for Knight Reader and Dylan C for top podcasts by Dads at https://podcastmagazine.com/dads/
A great lengthy episode full of voices and music, where we hear Ahabs thoughts after turning the crew, and the young man Pip is struck by a true fear of realizing his potential fate. You can also hear and learn more about host of Knight Reader, Dylan C
Knight Reader shares a personal poem about parenting and brotherliness. We hear from Marta Spirk, host of the Empowered Woman Podcast, about what books have influenced her career choices and lifestyle. We hear from other readers from around the world about books that have pushed them towards physical action, and discuss topics such as mental health, handicaps, dealing with political upheaval, how to grow when you feel stifled, learning to read, and much more!
The Knight reads an emotional poem about a dying sea bird he recently encountered, we hear from Jack Luna of Dark Topic/Crime Machine, and ask readers from around the world what books have influenced them. Titles discussed include Usher's Passing by Robert R. Mccammon, The Power of Intention by Dar. Wayne W. Dyer, Last and First Men by Olaf Stapledon, Flowers for Algernon by Daniel Keyes,  Pharaoh's Pump by Edward Kunkel, Quiet by Susan Cain, and All the Bright Places by Jennifer Niven.
A huge episode, opening with an ode to Herman Melville. Knight Reader brings the Quarter Deck scene to life with voices, compositions, deep insights, and so much more! Jump aboard the Pequod! Ahab turns his crew, and crushes Starbucks spirit, a doubloon is offered to whoever capture the White Whale
The three first mates sit in fear of Ahab at the cabin table, and Ishmael stands look out at the t'gallant mast. An episode of deep reflection.
I make some announcements, we take a deep look into Stubbs run in with Ahab, and it ain't pretty. I discuss inspiration, our drive to create as humans, and how we connect to ancient societies.
We honory Herman Melville on his 200th birthday, and speak of his wonderful works.
We hear from Taylor Proctor of the Happiness Abound Podcastabout what books inspired her towards her career and lifestyle. Some poetry written by my listeners, a eulogy for a woman who inspired me, and cool insights into the world of literature. This episode also features Charlie (thebookboy), Isabel (thatweirdbookgirl), Piper (PiperPicksTV) Liam mayclem (Foodie Chap) and more.
We meet the Knights and Squires, and Captain Ahab is finally revealed. The Knight Reader discusses the topic of inspiration and Melvilles' goals as an author
Ishmael and Queequeg depart on the pequod, and Ishmael says goodbye to Nantucket. A mysterious prophecy is getting the better of him, though.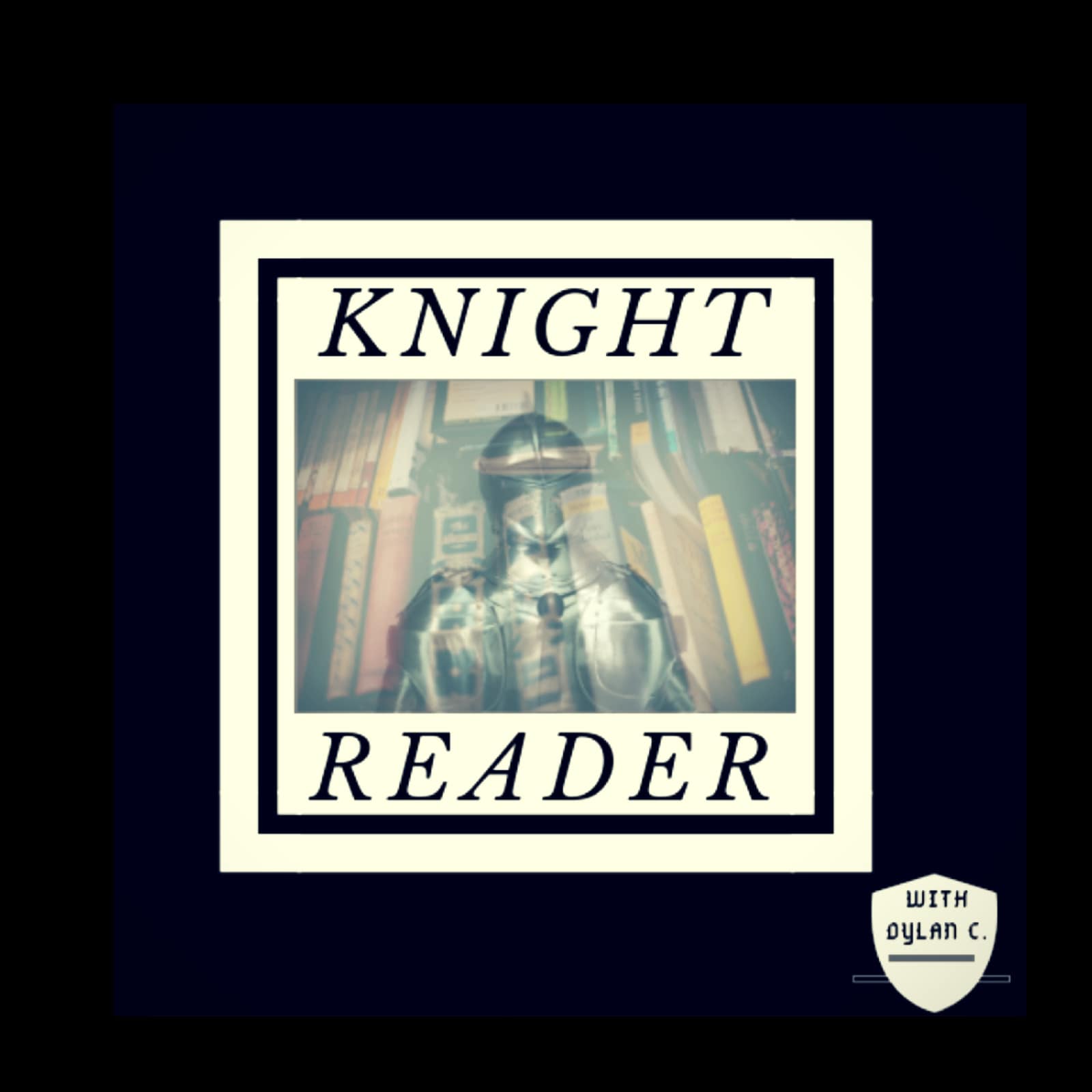 What book moved you as a child or young adult? Did it change your outlook on the world or life, or reading in general? I ask Knight Readers from around the world what book has impacted them. A special episode that differs from our regular format.
United States