Discover
LIKEtoKNOW.it Influencer Radio
Claim Ownership
LIKEtoKNOW.it Influencer Radio
Author: Amber Venz Box
Subscribed: 71
Played: 8,696
Description
In 2011, Amber Venz Box and her co-founder, Baxter Box, began pioneering what today is known as the influencer industry. Their company, rewardStyle, is the largest influencer platform in the world, with 250 employees across 7 offices, empowering 45,000 influencers worldwide to provide for themselves and their families through their unique abilities to create content and connect with online audiences.
For as many influencers featured in this podcast, there are tens of thousands more all over the world who have unique journeys that they share in the LIKEtoKNOW.it app every day and millions more who are just embarking on this path. Together, these influencers have created a new industry—and a new way to look at careers and entrepreneurship—while providing us, their followers, with a new way of curating a beautiful life that is more convenient, accessible, authentic, and inviting than ever before.
In listening to this podcast, we hope you find your people—the ones with backgrounds, circumstances, and dreams just like you— and that their stories empower you on your journey.
Download the LIKEtoKNOW.it app on Google Play and the App Store.
In the midst of New York Fashion Week, Amber Venz Box sits down with one of the influencer OGs, Danielle Bernstein—the founder and face behind We Wore What. Her 2.2M followers are fiercely loyal, and rightfully obsessed with the incredibly inventive looks she puts together. At age 25, she was named on the Forbes "30 Under 30" list, which was just the beginning of her accomplishments. Listen in as she shares who she is, what she's learned, and even a sneak peak from her upcoming book!Follow Danielle Bernstein @weworewhat by downloading the LIKEtoKNOW.it App for Apple or Google Play: https://www.liketoknow.it/weworewhat For information regarding your data privacy, visit acast.com/privacy
It's safe to say Camila Coutinho is a household in Brazil (and beyond). As one of the world's biggest influencers, Camila has been in the blogging game for 10 years now via her site, Garotas Estúpidas, and has captivated an Instagram following of over 2 million. She excels in her international modeling career, has made it on the "Forbes 30 under 30" list, and continues to blow the industry away with her various ventures and creative outlets. Listen in as she shares her past, present, and outlook on the future!Follow Camila Coutinho @camilacoutinho by downloading the LIKEtoKNOW.it App for Apple or Google Play: https://www.liketoknow.it/camilacoutinho For information regarding your data privacy, visit acast.com/privacy
Once upon a time, four successful female influencers noticed that the influencer space was missing a piece of inclusivity and decided to join forces—thus, Influencing in Color was born! Built by Nikki, Meghan, Shay, and Brandy, Influencing in Color has become a platform that inspires, enlightens, and provides a positive (and gorgeous) digital destination for everyone, with a focus on women of color. It's not just content, it's a movement. Listen in as they share their adventure!Follow Influencing in Color @influencingincolor by downloading the LIKEtoKNOW.it App for Apple or Google Play: https://www.liketoknow.it/influencingincolor For information regarding your data privacy, visit acast.com/privacy
From the wildly successful digital world of Happily Grey, Mary Lawless Lee's style and content has taken on a life of it's own—it walks, talks, stands, and most importantly, exudes the idea that joy, creativity, and excitement to be found in the happily grey moments of everyday life. Mary's journey started in a small, rural town in East Texas and has taken her to places she never would've imagined. Listen in as she gets mic'ed up with Amber Venz Box to tell all!Follow Mary @happilygrey by downloading the LIKEtoKNOW.it App for Apple or Google Play: https://www.liketoknow.it/happilygrey For information regarding your data privacy, visit acast.com/privacy
She's a "jane of all trades" and if you know her, you love her. Louise Roe spun her passions for writing, interviewing, and style into multiple roles, including TV host, author, red carpet correspondent, and content creator for her fashion and lifestyle blog, Front Roe. She was even a Royal Wedding reporter in 2011 ('nuff said). Recorded during the fabulous whirlwind that is NYFW, listen in as Louise shares her story!Follow Louise @louiseroe by downloading the LIKEtoKNOW.it App for Apple or Google Play: https://www.liketoknow.it/louiseroe For information regarding your data privacy, visit acast.com/privacy
Wendy Nguyen is an entrepreneur, influencer, justice advocate, and the NYC-based creative force behind Wendy's Lookbook. Not only is she known for her amazing style, but Wendy is praised by the masses for her transparent vocalism around sensitive topics such as struggles with abuse, PTSD, and the foster care system. Press play for her incredible story of resilience and hope, and how she passes both onto others. For information regarding your data privacy, visit acast.com/privacy
The ultimate cool girl, Tessa Barton found the perfect intersection between musician, photographer, and world renowned content creator. Known as Tezza in the digital world, she's trademarked her iconic, retro aesthetic and has graciously shared her techniques with others via her photo editing app and best selling book InstaStory. Tune into her episode of LIKEtoKNOW.it Influencer Radio to hear how her years behind the camera and passion for composition was the driving force of her transition into influence. For information regarding your data privacy, visit acast.com/privacy
Rachel Parcell's story is proof that you don't have to live in New York or LA to build a wildly successful fashion brand and flourish as an influencer. On this episode, the brains and beauty behind the Pink Peonies brand discusses how her upbringing and values play a major role in how she does business, her mentorship with stylist and TV personality Tan France, and she shares some very exclusive news for what's next. Press play to hear it all.Follow Rachel @rachparcell on the LIKEtoKNOW.it App here: https://www.liketoknow.it/rachparcellEpisode featuring music by Dallas artist, LEV For information regarding your data privacy, visit acast.com/privacy
She wasn't crowned "The Queen of Confidence" for nothing. In launching her multiple digital spaces, Callie Thorpe puts her quick-witted humor and vibrant fashion sense toward a greater good—to challenge women everywhere to love the bodies they live in, regardless of shape or size. A role model, campaigner, and trailblazer, this year's LIKEtoKNOW.it Voice Of Influence Award Winner and all-around fierce female's story is nothing short of inspiring. Tune in to her LIKEtoKNOW.it Influencer Radio episode today!Follow Callie @calliethorpe on the LIKEtoKNOW.it App here: https://ltk.app.link/gZbFUkZqIYEpisode featuring music by Dallas artist, LEVFor information regarding your data privacy, visit acast.com/privacy For information regarding your data privacy, visit acast.com/privacy
With a light and feminine fashion sense and the loveliest of personalities to match, Josie Fear (or Fashion Mumblr, as her nom de plume goes) swiftly has become one of the UK's most well-known influencers. Growing up in the English countryside without much access to retail, Josie spent her days with a magazine in hand, making her own jewellery, and telling her classmate's fortunes. After breaking into the fashion industry at one of the country's leading luxury brands, Josie now resides and publishes from London. Listen to her LIKEtoKNOW.it Influencer Radio episode today!Follow Josie @josieldn on the LIKEtoKNOW.it App here: https://ltk.app.link/b8AhYq2qIYEpisode featuring music by Dallas artist, LEVFor information regarding your data privacy, visit acast.com/privacy For information regarding your data privacy, visit acast.com/privacy
Repeat after Lorna: Breathe it all in, luxe it all out. Working previously as an air hostess, Lorna of Lornaluxe took the world by storm when Instagram was still new, and she was looking for a big career change. Now, with over 800,000 social followers, we'd say she succeeded in just that. Although her days as an air hostess are over, Lorna still maintains a "sky's the limit" outlook on style, personal growth, and her booming career as a LIKEtoKNOW.it influencer.Follow Lorna @lornaluxe on the LIKEtoKNOW.it App here: https://ltk.app.link/lAuwptUqIYEpisode featuring music by Dallas artist, LEVFor information regarding your data privacy, visit acast.com/privacy For information regarding your data privacy, visit acast.com/privacy
Launching over 7 years ago as one of the OG influencers in the U.K., it's been a successful ride for Lydia Elise Millen. Listen in to her episode of "Summer Abroad with LIKEtoKNOW.it Influencer Radio" as Lydia sits down with Amber to dish the details on her youth and Uni days, meeting her husband on Instagram, and how her site has morphed into the go-to digital lifestyle destination that's charming enough to bring out the girly-girl in all of us. Be sure to visit Lydia's YouTube channel for more behind-the-scenes glimpses into her life! Follow Lydia @lydiaemillen on the LIKEtoKNOW.it App here: https://ltk.app.link/5cRG1jarIYEpisode featuring music by Dallas artist, LEVFor information regarding your data privacy, visit acast.com/privacy For information regarding your data privacy, visit acast.com/privacy
Kathleen Barnes has impeccable style, yes. But more than that, this Southern bell is known for her ability to open up and divulge in a way that makes everyone feel like she's their longtime best friend. From sharing the not-so-glamorous moments of being married to a medical resident to staying authentic for her audience, Kathleen is full of real world wisdom. Listen to her LIKEtoKNOW.it Influencer Radio episode today!Follow Kathleen @kathleen_barnes by downloading the LIKEtoKNOW.it App for Apple or Google PlayEpisode featuring music by Dallas artist, LEV For information regarding your data privacy, visit acast.com/privacy
After meeting at a networking event, Erica of Fashioned Chic and Lucy of Lucy's Whims became fast friends. With each of them working to pursue full-time careers as stylists and influencers, the pair act as each other's photographer, travel companion, and support system. Listen to their LIKEtoKNOW.it Influencer Radio episode to hear how these two inspirational women from San Diego got started, keep going and, most importantly, continuously empower each other.Follow Erica @fashionedchicstyling and Lucy @lucyswhims by downloading the LIKEtoKNOW.it App for Apple or Google PlayEpisode featuring music by Dallas artist, LEV For information regarding your data privacy, visit acast.com/privacy
Christine Andrew isn't just the blogger behind Hello Fashion Blog. She's also the founder of Shop Hello Fashion brand, known for their "Wifey" and "Mom Life is the Best Life" tees. Listen in to her episode as Christine chats about who she was before Hello Fashion Blog, how much the industry has changed since, and how she's continuously turned rejection into opportunity and built her brand. Tune in to LIKEtoKNOW.it Influencer Radio to hear it from her, and check out her "How To Grow Your Instagram" e-book while you're at it!Follow Christine @hellofashionblog by downloading the LIKEtoKNOW.it App for Apple or Google PlayEpisode featuring music by Dallas artist, LEV For information regarding your data privacy, visit acast.com/privacy
Growing up in West Africa, heading to college at the age of 16, and practicing law cultivated an incredibly unique worldview for Cynthia Andrew of Simply Cyn. Not only is her story of balance an inspiration example to many, but this New York-based influencer's bright aesthetic and gorgeous travel content sets her apart in the industry. Tune into her LIKEtoKNOW.it Influencer Radio episode on Apple Podcasts to hear a different story from a different perspective.Follow Cynthia @simplycyn by downloading the LIKEtoKNOW.it App for Apple or Google PlayEpisode featuring music by Dallas artist, LEV For information regarding your data privacy, visit acast.com/privacy
Self-love and body positivity are synonymous with Sassy Red Lipstick. Sarah Tripp, the woman behind the handle, started her journey as an advertising major and evolved her own brand into a platform for all women. Together, her and her husband turned business partner Robbie, have scaled their business into a body positive empire. Tune into Sarah's LIKEtoKNOW.it Influencer Radio episode today to hear all about her journey and how to build a successful business with your spouse.Follow Sarah @sassyredlipstick by downloading the LIKEtoKNOW.it App for Apple or Google PlayEpisode featuring music by Dallas artist, LEV For information regarding your data privacy, visit acast.com/privacy
We have an equation for you. One corporate accountant + a love of fashion x a passion to do what you love = Ashley Torres of Everyday Pursuits. After passing the CPA and starting her career in the accounting industry, Ashley longed for more. Her original blog, Pursuit of Shoes, started as a creative outlet, but evolved into Everyday Pursuits—a brand that she now works on full-time. Passion + hard work pays off, and Ashley solved that math problem a while ago.Follow Ashley @everydaypursuits by downloading the LIKEtoKNOW.it App for Apple or Google PlayEpisode featuring music by Dallas artist, LEV For information regarding your data privacy, visit acast.com/privacy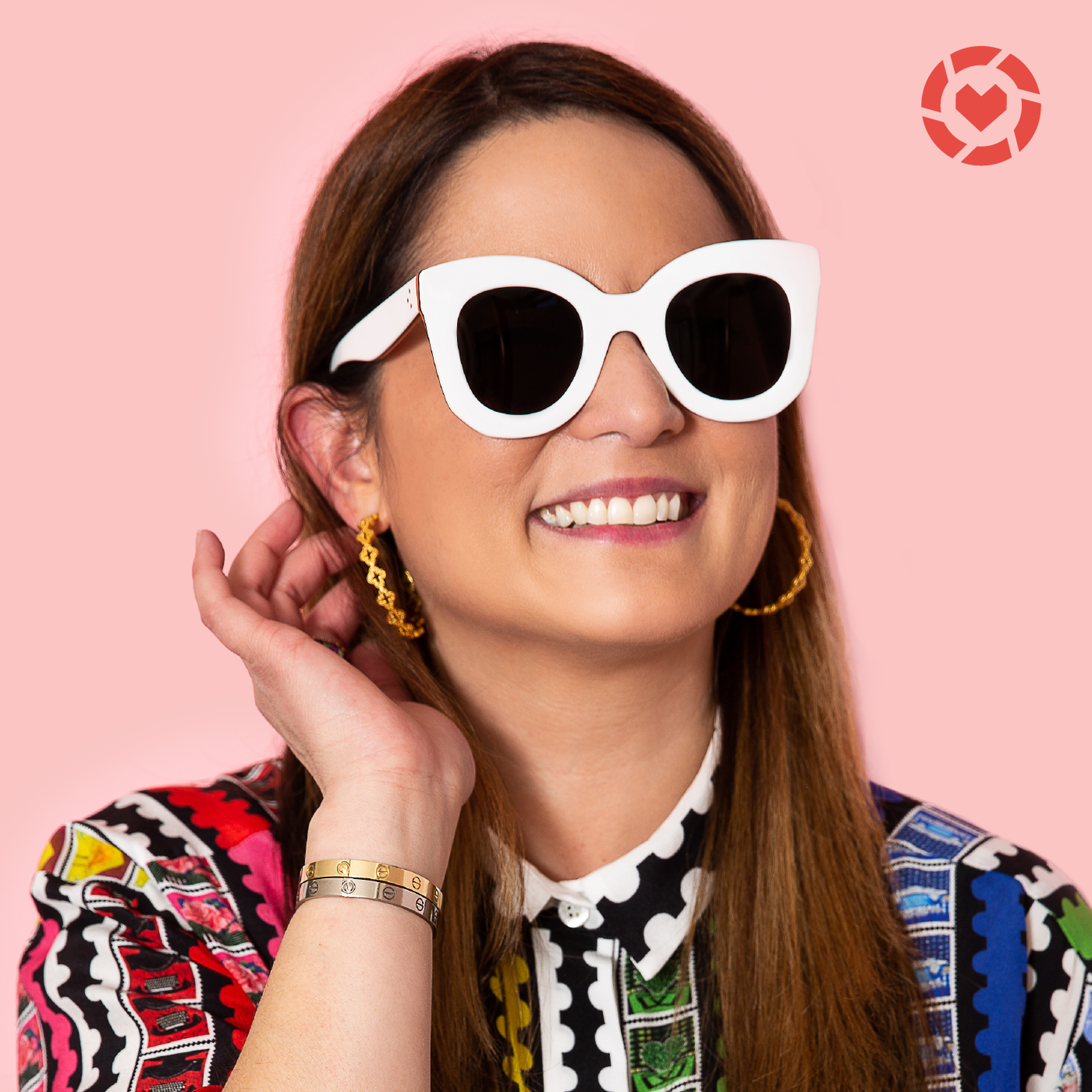 By day, she's the Senior Vice President of a Chicago-based PR Firm, but by night, Jenn is best known for her bright, eccentric, and creative imagery (like, wearing a ballgown while standing in a United Airlines jet engine eccentric). Jenn has cracked the code on pushing creative limits all while keeping it professional.Follow Jenn @jenniferlake by downloading the LIKEtoKNOW.it App for Apple or Google PlayEpisode featuring music by Dallas artist, LEV For information regarding your data privacy, visit acast.com/privacy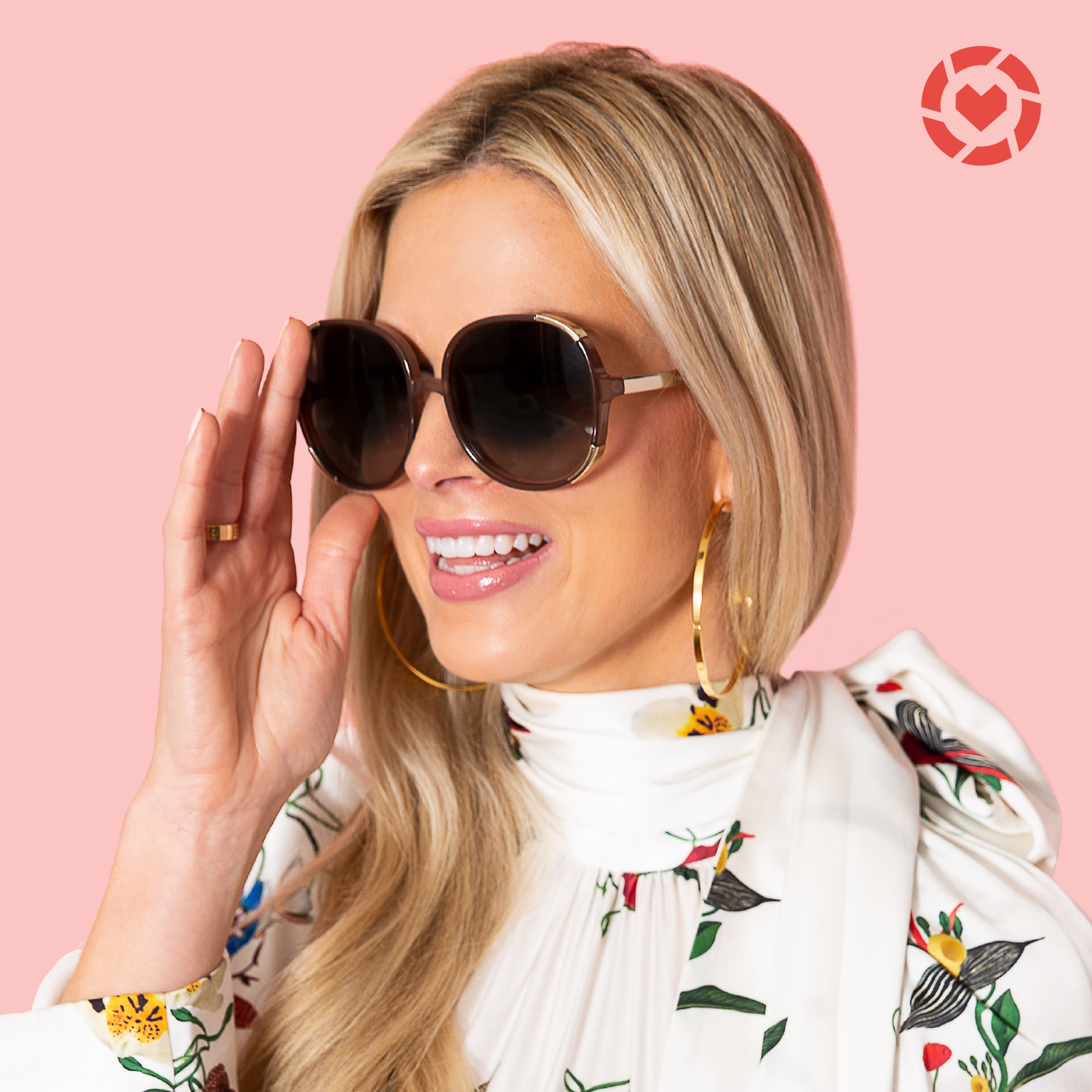 When Jamie O'Banion set out to create the GloPRO (an at-home microneedling tool), her biggest drive was to provide truth behind the beauty. Tune into her episode this Wednesday on LIKEtoKNOW.it Influencer Radio to hear how she not only accomplished that goal, but built her own beauty empire.Follow @jamieobanion by downloading the LIKEtoKNOW.it App for Apple or Google PlayEpisode featuring music by Dallas artist, LEV For information regarding your data privacy, visit acast.com/privacy
United States