Discover
Linux Action News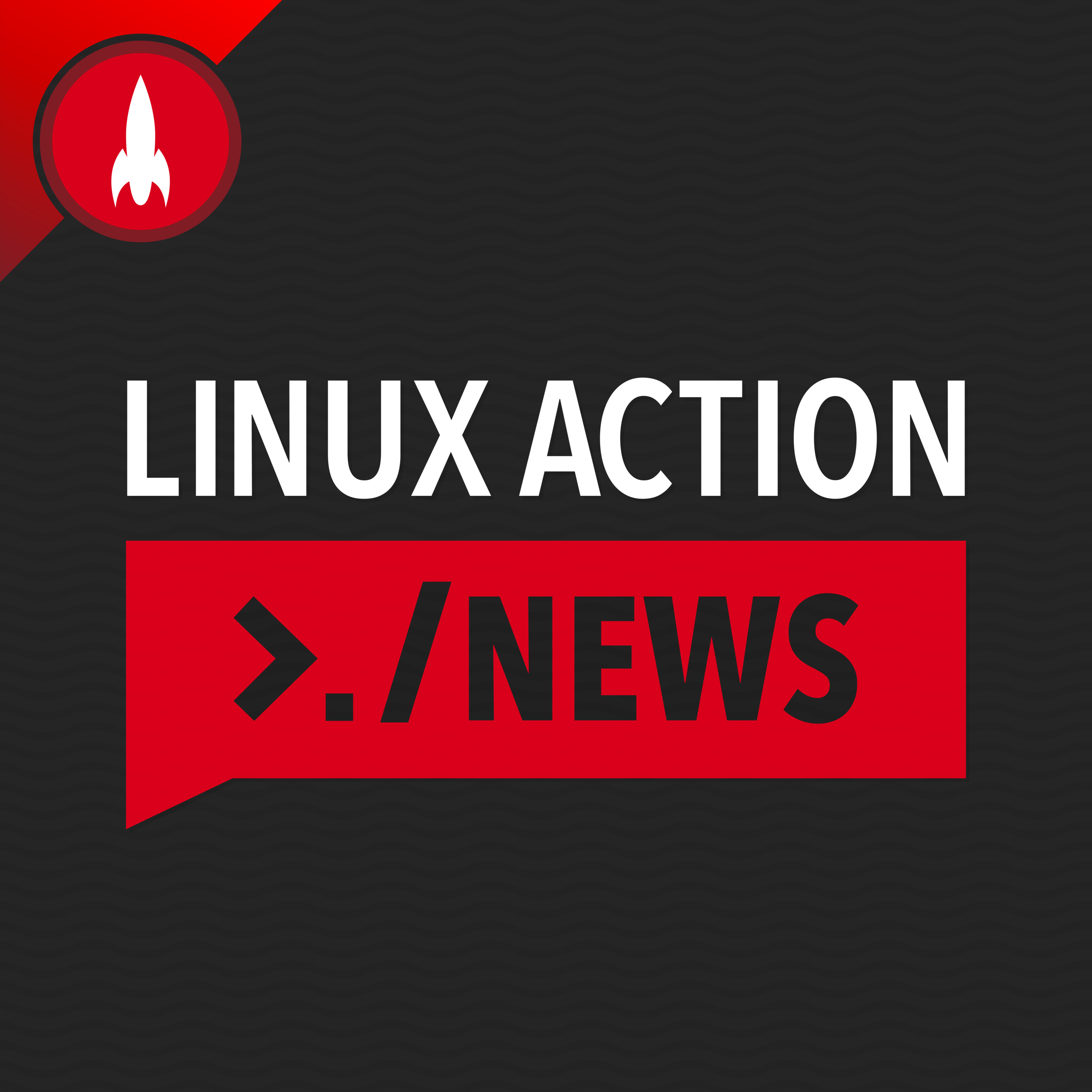 Claim Ownership
How the recent XFS bug was squashed, insights into why Microsoft built their own Linux from scratch, and recent attacks on Archive.org.
Microsoft's new Linux server distro, Red Hat Summit 2023 highlights, big changes at CodeWeavers, and Podman catches up to Docker Desktop.
Bcachefs hits a major milestone, how the Red Hat cuts impact Fedora, Plasma 6 plans, and the software update bricking EV batteries.
We get you up to speed on two serious flaws, Linux's recent gaming loss, Ubuntu doubling down on RISC-V, and news from the Open Source Summit North America.
The results from the recent HDR Hackfest, Mozilla's new acquisition, and the concerning crack down on free software encryption.
What we know about the Red Hat layoffs, highlights of Linux 6.3, and Canonical's bold claim in Ubuntu 23.04.
What we like about Fedora 38, why the Rust foundation is in hot water, and more.
A classic gadget gets a Linux-powered new lease on life, the next project getting Rusty, great news for Btrfs users, and more.
A fresh take on open-source funding, Fedora's plan for better encryption out of the box, and our impressions of the latest Ubuntu Beta.
What we're liking about GNOME 44, how Microsoft's Linux distro is trying to attract more users, and we bust a CentOS myth.
Nextcloud moves to the front of the pack with their new release, a moment to appreciate curl, and Amazon goes all in with Fedora. Special Guest: Brent Gervais.
Docker's open-source crackdown, the Wayland regression solved this week, and why ipmitool's repo has been locked.
Nextcloud's big new customer, some last-minute surprises in GNOME 44, and Flathub's ambitious plans for 2023.
FFmpeg gets new superpowers, Plasma's switch to Qt6 gets official; what you need to know. Plus we round up the top features coming to Linux 6.3.
Our favorite features in Linux 6.2, the Hollywood tool getting open-sourced, and a systemd update you need to know about.
Some Git flaws you need to know about, we reflect on 10 years of Steam on Linux, and then dive into the much anticipated Plasma 5.27.
We round up some news from FOSDEM 2023, update a 21-year-old project, and the Fedora fix that's been a few releases in the making.
A lot happened in the free desktop world this week, we cover the impressive releases, changes, and surprises.
An Ubuntu expiration date approaches, openSUSE has a new handy solution, and the container security issue that remains unfixed.
A high-profile Linux kernel network flaw, we put JFS on a death watch, and break down the controversial Firefox update this week.
United States