Discover
Linux Action News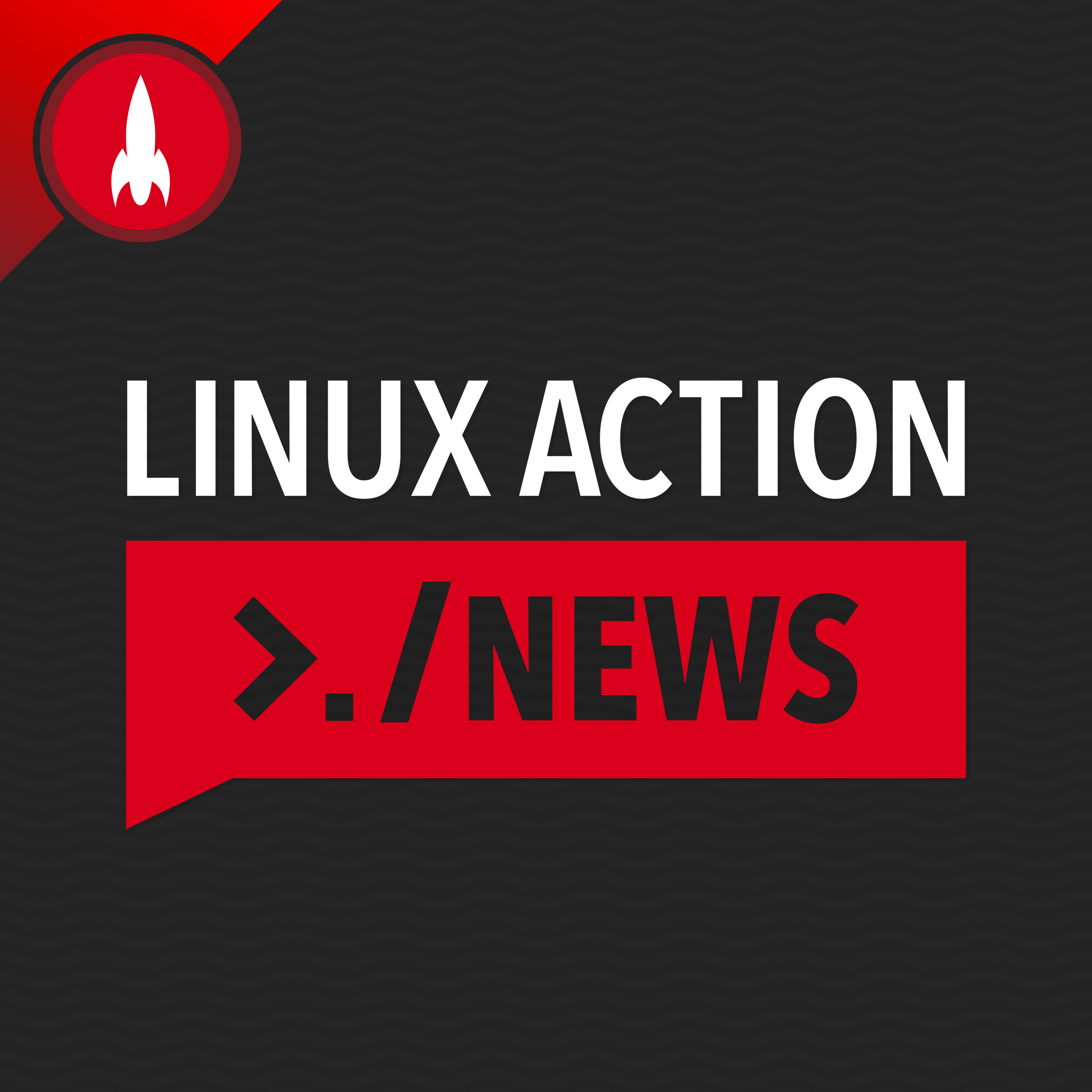 Claim Ownership
Linux's résumé got a nice boost this week; why Google is paying for more kernel development, and how CloudLinux might be pulling ahead of the CentOS pack. Plus, our thoughts on Steam possibly coming to ChromeOS and the game-changing feature coming to ZFS.
The premier Linux desktops get some futuristic new features, and we break down the seven-year-old vulnerability in your Linux box revealed this week. Plus the critical kernel feature that lacks funding, and our take on helloSystem, a FreeBSD-based macOS alternative.
An old Linux distro gets a new trick, and all Linux users get a few excellent quality of life updates. Plus, the new initiative that has Apple, Google, and Microsoft all working together.
Our reaction to the new Freenode developments, and Audacity's latest shock to the community. Plus Pwned Passwords goes open source, the public release of Fuchsia, and Valve's rumored Linux handheld.
Our take on the Freenode exodus, Linux Apps going public in Chrome OS, and Red Hat's desktop hiring spree. Plus the new Firefox security features in beta, great news for F-Droid, and Apple transfers CUPS to a new home.
Our reaction to System76's Launch keyboard, Google's new Fuchsia contributor that's a big name, and the repairable Linux Laptop with a few new tricks.
We start you off with the headlines that matter this week, then share our thoughts on Audacity's new owners proposing user tracking.
A spicy mix of distro news, including Rocky Linux's first milestone release, and our follow-up on the University of Minnesota's kernel ban. Plus a major step in Apple M1 GPU support.
The University of Minnesota has been banned from the Linux kernel. We'll share the history, the context, and where things stand now around the controversial research that led to the ban. Plus Ubuntu 21.04 is out, and we try WSL's new GUI Linux app support.
The major shift in the Linux landscape this week that was hardly noticed, and our thoughts on COSMIC from System76. Plus Google adds its weight behind Rust in the Linux Kernel, and the new security features landing in WSL2.
Don't buy that M1-powered Apple machine just yet, solving Wayland-driven fragmentation, and why Firefox is about to get an upgrade on Linux. Plus the imminent problem KDE solved this week, and more.
The first CentOS clone is out, but it's the second part of their announcement that might be the most important. Plus our reaction to SCO reigniting their decades-long fight with IBM and Red Hat, and the big news in GTK-land you might have missed.
GNOME 40 is out and we chat with the project's Executive Director about the technical and visual improvements in the new release. Plus the facts around RMS's return to the FSF board, and our analysis of the situation. Special Guest: Neil McGovern.
Mobile Linux OSes are looking better than ever this week, a new effort to keep legacy applications running on Linux, and the signals indicating a Fuchsia release is nigh. Plus a PSA for GNOME users, and a recently improved tool for the Raspberry Pi. Special Guest: Dalton Durst.
The A-Team assembled to make open source more trustworthy, why we might be about to find out how much SUSE is worth, and some essential project updates.
Canonical reveals long-term Ubuntu plans that you might have missed, and the "double ungood" warning from Linus this week.
Red Hat is still in damage control mode, a new hacker laptop called Framework makes bold promises, and what Google is spending money on in the Linux kernel. Plus why we've recently switched back to Firefox, and more.
We share some exclusive details about the Linux-powered gear that just landed on Mars, and the open-source frameworks that make it possible. Plus a major new feature coming to a Linux distro near you.
Microsoft and Ubuntu's relationship is under a new spotlight this week. Plus our rundown of the feature-packed 5.11 release, a Fuchsia surprise, exciting hardware news, and more.
The story behind a Microsoft repo shipping in Raspberry Pi OS, Canonical updates a special version of Ubuntu, and a couple of milestones the Linux world hit this week.
United States