Claim Ownership
Author:
Subscribed: 0
Played: 0
Description
Dr. LaTonya, Gina, and Stephanie Bertram, a mindset coach, discuss how to change your thinking to change your results, as well as the CTFAR mindset model and more!
Dr. LaTonya, Gina, and lupus advocate, Gabrielle Davis, discuss the struggle with lupus and what it takes to persevere and maintain hope through it all.
Dr. LaTonya, Gina, Mr. Bias, and special guest Dion Langley discuss the ups and downs of lupus, and how the lack of awareness in men with lupus is dealt with personally.
Dr. LaTonya shows-off some of the best moments of the past season including personal struggles, healthcare professionals, and overcoming grief!
Dr. LaTonya, Gina, and LaTonya's sister Nacole, discuss the 5 stages of grief after Dr. LaTonya was diagnosed with lupus.
Dr. LaTonya and Gina discuss the importance of having a support system, and how to find them.
Todd Wesson from Vitalogy Wellness joins in the conversation of re-booting your energy and vitality.
Tamika Moseley, author of "Healing from God's Medicine Cabinet", joins in on the discussion of herbs and natural ways to heal.
Cheryl Etheredge joins in a conversation about her experiences and tips for lupus along with sharing about her lupus smile box.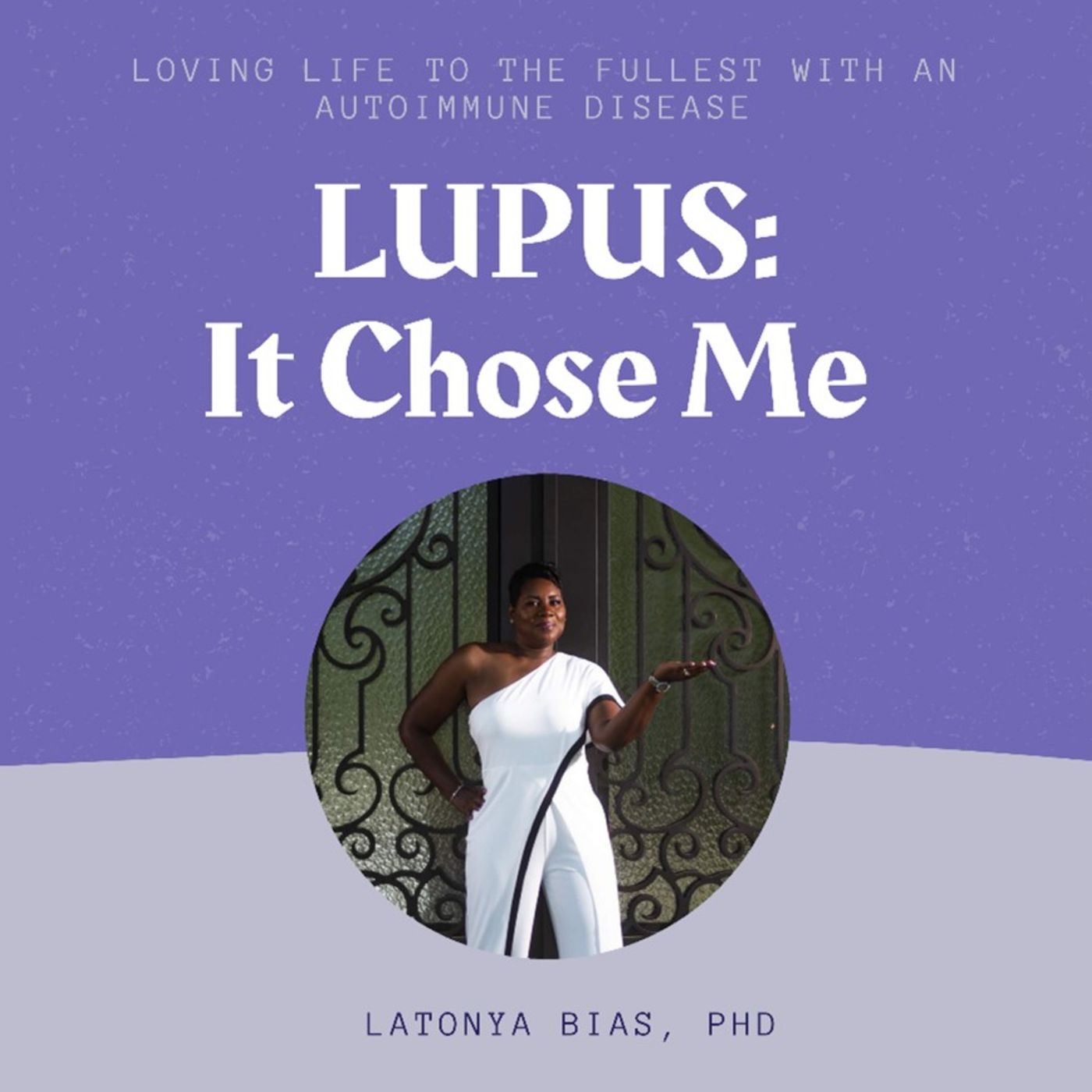 Learn tips to deal with stress when battling lupus!
Our speical guest will take us through her life on how she copes, her diagnoses, her strenght, and her greatest challenges being active in the military.
May is lupus awareness month and we want to educate you on what cause lupus, factors that may increase your risk so join us as we bring awarness this month.
Today's episode is about "What is Lupus". It is important for you to understand what lupus is, so if you were just diagnoised or have had an autoimmune diesease for years this episode is for you. Links:WHAT IS LUPUSLupus: It Chose Me Admin - Fireside
Links:Lupus: It Chose Me Admin - Fireside
Receiving an autoimmune disease diagnosis is frightening, overwhelming and life changing. LaTonya Bias, PhD experienced these emotions when she was first diagnosed with lupus over 20 years ago. Although lupus chose her, she has learned to adapt to lupus while living her life to the fullest! Links:LUPUS IT CHOSE ME INTRODUCTIONLupus: It Chose Me Admin - Fireside
United States