Discover
Merry Little Podcast of MyMerryChristmas.com
Our annual anniversaries episode of the Merry Little Podcast celebrates Christmas Cowboys and several iconic elements of the season celebrating a Christmas birthday of sorts. Our friend Glen Warren of the Seasons Eatings Podcast sets down his ladle for a look into the legend and life of Gene Autry, the original crooner of Rudolph the Red-Nosed Reindeer and author of a variety of legendary Christmas hits. This episode also celebrates the 75th anniversary of both The Christmas Song by Nat King Cole and It's a Wonderful Life. What would Christmas be without them? Other milestones enjoying a Christmas birthday this year are Christmas albums from Elvis and Kenny Rogers and – can you believe it? – it's the 10th year anniversary Michael Buble's Christmas.
The future of Christmas present is definitely on the minds of many as we head into the New Year. What just happened? How do we explain the Christmas we just experienced? Try as we might to predict ahead of time what Christmas 2020 would be like we still have been flooded with feedback about the Christmas we all just went through. For many of us, it was a Christmas unlike any other in our lifetime. But – it's not like history has not recorded a Christmas like this. In this episode we look back to the Christmas of 1943 – a dark, unexpected, unusual and isolated Christmas that saw many separated from their families for the first time. Framed by Bing Crosby's classic, "I'll Be Home for Christmas", the lessons of Christmas 1943 are learned through not only the sacrifices of those in our family past but also of those from every side who found a way for their humanity to command in a time of war. We share the incredible story of a real combat mission flown over Germany on December 20th, 1943 when an American B-17 bomber commanded by Lt. Charles Brown was shredded by German air defenses and 15 German fighters. The tells the impressions of German Pilot Franz Stigler who couldn't believe the American plane was in the air. His choices were stark: he could shoot them down and win Germany's highest wartime honor for aviators or he could risk court martial and certain execution by allowing the B-17 to escape to safety. It was a story not only of Christmas 1943 but one that took 50 years to resolve when Lt. Brown met Franz Stigler in the 1990s. The lessons of humanity a there for us to learn from every Christmas. We also share a simple story of a loss we suffered on the Merry Forums – and how the discovery of our simple community taught a grieving daughter a new level of love from her Mother who spent so many years with us online. This thoughtful episode contemplates but does not predict the Christmas coming to us next. Instead it projects what Christmas can be — if we can only remember what it is all really about.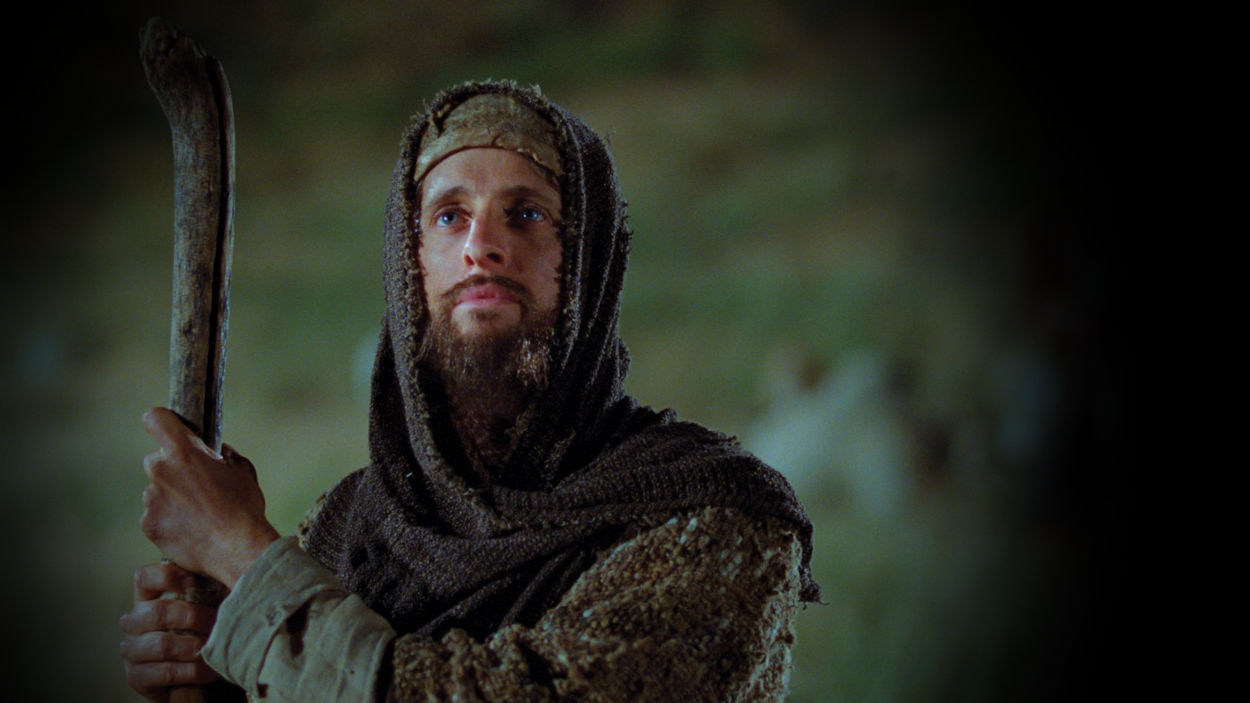 Shepherds and Angels are forever a part of the Christmas story. But why? And what things can we learn from them? In this exploration of a different angle on the Nativity story we ask a lot of questions. The idea is not to cast doubt. It is to celebrate clear facts — surprising things about the shepherds and angels that you may not know. In this merry episode we discuss the part that shepherds in particular played in the story. They were a curious choice for being key witnesses to the most heralded event in human history. Scholars do not agree about who they exactly were and what they may have known before that night of angelic manifestation. But there is a lesson to be learned by what they saw and how they reacted to it. Angels too are an interesting element of the Christmas story. For many people, angels are a fact of everyday life. Why are there angels? What is their purpose? Why did so many involved in the story of Christmas see angels? This is a celebration as well of beautiful Christmas music, including: This Holy Night — https://www.youtube.com/watch?v=ds7aH69y29I by Broken Bow Music | Amazon I Wonder as I Wander — https://www.youtube.com/watch?v=g1hMgD613Lo Tabernacle Choir God Rest Ye Merry, Gentlemen — https://www.youtube.com/watch?v=yCoy7URHuY4 Madilyn Paige & Her Sisters Angels from the Realms of Glory — https://www.youtube.com/watch?v=PrLoWt2tfqg The Piano Guys & Cast of Thousands
In this episode we celebrate Thanksgiving and Christmas together with a mix of old and new. Thanksgiving — that All-American holiday of festive foods married with historical debates — get a look through the lens of pandemic past. We explore the Thanksgiving of 1918 and how it was the same and how it was different. This conversation comes as a backdrop to modern-day calls to abolish Thanksgiving by The New York Times and The Atlantic. While we agree some liberties have been taken with the history of Thanksgiving we have to take a real-world look at what Puritans and Native Americans really have to do with the Thanksgiving we really celebrate. But highlighting this episode even more is the fact that Thanksgiving, as always, sets the Christmas stage and helps build the delicious anticipation we all get in Santa Claus. Our merry little Thanksgiving Gobble Contest has yielded some festive results that we shared include the laughter of my 5 year old grandson who grabbed the microphone to tell me a Christmas tale that happened in my home just last Christmas. Mind you, I've never heard this story before — and it is, as all Santa stories are — a legendary thing. And that led to the debut of our first edition of our reading of A Visit from St. Nicholas – the Merry Forums sponsored event we call the Twas the Night Before Christmas Read-a-thon. This is an activity we have talked about for years that we have finally made a reality. And it is a little production sure to produce a smile and loads of Christmas spirit. We also share some more new music. A new song from Robyn Scott titled I Saw Santa Last Night brings a party feel to this episode. Song Details: Title:  I Saw Santa Last Night Artist:  Robyn Scott Writers:  Robyn Scott & Brian Dolph Length:  2:54 BPM:  100 ISRC:  CA8ZW1900001 Social Media Links Facebook: https://www.facebook.com/Robynscottsingscountry Instagram: https://www.instagram.com/country.singer.robyn.scott/ Twitter: https://twitter.com/RobynScottsings I Saw Santa Last Night – Links: Spotify: http://bit.ly/RS_Santa_Spotify iTunes: http://bit.ly/RS_Santa_iTunes Apple Music: http://bit.ly/RS_Santa_AppleMusic Amazon: http://bit.ly/RS_Santa_Amazon Google Play: http://bit.ly/RS_Santa_GooglePlay YouTube:http://bit.ly/RS_Santa_GooglePlay
New Christmas music in 2020 is like everything else related to 2020: very different. In fact, we would say there is more heart to the music this year and nothing showcases that better than the good work of the artists and musicians whose songs we feature in this traditional episode of the Merry Little Podcast. Each year we try to do this. To share new music of Christmas is to share Christmas better than almost anything else. We purposely steer clear of the mainstream and the known in this episode to feature those emerging artists who give their all to Christmas in their art. That's what makes this episode powerful and that's what makes it fun. Here is the new Christmas music we're featuring this time around: Home for the Holidays – Sudden Flying Website: https://SuddenFlying.com YouTube – https://www.youtube.com/watch?v=ZfaeSS2T4F0 Purchase: https://distrokid.com/hyperfollow/suddenlyflying/home-for-the-holidays-feat-christopher-weeks When This is Over – Harper Denhard Website: http://www.harperdenhard.com/ Apple Music: https://music.apple.com/us/album/songs-of-hope-and-light-ep/1537645239 YouTube: https://www.youtube.com/playlist?list=PLoLIjsHby9rqwv-MaznQYqH1CIBPLQr1f Spotify: https://open.spotify.com/album/5nPeuoMiz9QS8RnoC2MZqJ?si=BkmIOWUMQ2Oju_6TKc3AZw Christmas Time is Here – Amanda King Website: https://amandaking.com YouTube – https://www.youtube.com/watch?v=FfM713j4uE8 I Heard the Bells on Christmas Day – Jim Brickman Website: https://jimbrickman.com YouTube: https://www.youtube.com/user/thejimbrickmanmusic/videos The Gingerbread Man – Jack Tempchin Website: https://jacktempchin.com YouTube – https://www.youtube.com/watch?v=POZfVo0Kv9k Darkness Won't Prevail – Tim Bowen, Eternal Friends Music WebSite: https://eternalfriendsmusic.com YouTube: https://www.youtube.com/watch?v=hNCiCFN0k-4 Home for Christmas – Performed by Rachel Warren YouTube: https://youtu.be/ggQnkqfC15E Sheet Music Plus: https://www.sheetmusicplus.com/title/home-for-christmas-digital-sheet-music/21802722 I Wonder What You Got for Me — Leah Belle Faser Website: https://www.leahbellefaser.com Album preview: https://ffm.to/crossing-hermis-bridge Let It Snow – — Luke McMaster Website: https://lukemcmaster.com YouTube: https://www.youtube.com/watch?v=6_sAr2mGBsU Christmas Kielbasa – Mike Schneider Band Website: https://www.mikeschneiderband.com/christmas Facebook: www.facebook.com/mikeschneiderband YouTube: www.youtube.com/mikeschneiderband Follow That Star – Joanna Jones Instagram: https://www.instagram.com/johannalynjones/?hl=en YouTube: https://www.youtube.com/playlist?list=PLDrA1j48lspaWcU9VKHC2N4LqnZyiTA9q
Let it Be Christmas – despite what 2020 has become. That is the theme and the message of this merry episode of the Merry Little Podcast that is filled with music. We take a look back at our thoughts of Christmas just months ago and the predictions we made last spring about what this Christmas will be like. It's here now — so how are we dealing with it? We have some pretty serious issues, not the least of which is the unexpected mental toll this year has taken on many. Are you feeling it? Have you lost that loving feeling when it comes to Christmas? Many have and we're taking that topic head on. For some the thought to let it be Christmas is difficult to put the head around in a year like this. Where can we turn for inspiration? We take a look back in history with two very different stories. We discuss George Washington's Christmas at Valley Forge and how Christmas saved things for him when the Continental Congress could help him not at all. The lessons of General Washington are a ponderous thing for those of us struggling to find the Christmas we believe in. We also tell the story of Archie Roosevelt, son of President Theodore Roosevelt. This one is a little more light-hearted but its lessons are the same: that we need and even crave the love, warmth and security of a Christmas well-celebrated and that we will go far to get it. Christmas for many this year — and Thanksgiving too, for that matter – is one many are having to reach far for. How is that done? While we do not claim to have the answers we do have some suggestions. It is something we can work on together. And for many, it is something we can over come together. Please join us at the Merry Forums of My Merry Christmas, where we have ideas of plenty about the virtual Christmas and the things we can do together to let it be Christmas.
This was our Christmas tree hunt as a family in 1972. The could very likely be the Christmas of one of the stories shared in this episode. Family history in Christmas is something everyone has. In fact, the stories of family at Christmas can possibly be the most cherished family memories we possess. In this merry episode of the Merry Little Podcast we take it to a very personal level when it comes to Christmas history as we discuss the sharing and retention of our family Christmas stories. We have all been there when it comes to these things. We'll sit around at or after the funeral of a loved one and we'll tell their stories. Each life is unique, so these stories in simple and great ways carry supreme value not because they may be unusual but because they involved people we love. How much more special is that when you combine the stories of family with the celebration of Christmas? ~ Family History is a Thing ~ The pursuit of family history is one of the most popular Internet hobbies online. FamilySearch.org claims more than 200 million visits a year as they continue to add billions of new records online of ancestral research value. Across the globe as millions work to find their roots through hard data of names of people, places and dates of life transitions there is one component that can hardly been indexed and cataloged and searched online: personal stories. I'm no different than anyone else. This episode is as much about creating a family record of a few of our simple Christmas stories as it is a means of creating a podcast for you, Merry Listeners. These podcasts, after all, are a personal archive me and some day, after I'm pushing up daisies, they will no doubt be of value to people who might call me their ancestor. So this is an episode of personal history — of Christmas celebrated. What can you do to preserve your family stories of Christmas? After all, not everyone has a podcast, right? ~ How to Get Family History in Christmas Recorded ~ Of course there are many ways. But the hardest part does not seem to be the creative effort it requires. It's actually just the time and effort to just make a record. Here are a few suggestions: 1. Use the season to create the record. When family is gathered "roll tape!", as they say. Set up the video camera or flip on the phone and just start talking. 2. Give family history as a gift. It can be as simple as a frame picture or photo album to copies of an old journal. These personal gifts tend to not only be long-remembered and cherished but they also spur good discussion and memory sharing in families. 3. Involve the young and the old. Storytelling is an art that has never gone out of fashion. Add that element to your holiday meals and gatherings. There are a billion ideas out there. But the honest truth is that once you share and create records they tend to take on a life of their own. We just need to get them started.
Classic Christmas movies are those that get watched year after year. We all have our favorites. And we all have those that maybe we can do without. In this merry episode we take on some truth-telling about some classic Christmas movies that everyone knows and most like but movies that nonetheless really suck. Is such a thing possible? We think so and yes we go there. Lest you think I'm just a Christmas movie Grinch consider that complaining about Christmas movies is something of an art on the Internet. There are a lot of people out there who cannot stand certain Christmas movies. I know it's shocking. When it comes to bad Christmas movies most publications play it safe and make lists of B-grade Christmas movies like this one. Not us. We go there — to the Christmas big leagues. We're talking genuine Grade-A top flight CLASSIC Christmas movies that suck. It is an interesting thing to think about. Christmas movies are really like no other kind of movies. There will always be diversity of opinion when it comes to any movie, Christmas or otherwise. But like hanging stockings or drinking eggnog, there is a tradition of having to endure replays of the same bad Christmas "classics" year after year. We note in this episode about the growing trend of Christmas podcasting and how many new podcasts are out there. The great majority of them pursue movies as their topic. But would any of them really take on this topic? Movies are a sacred cow of Christmas that we think needs some tipping. For many of this old Christmas films we grew up with them. As kids, maybe we did not know they were bad. I can recall seeing A Christmas Story with my family when I was a teenager. We all thought it was a great movie, especially because it was a movie we saw with my Dad in a theater – a rare event. Even more rare was that he enjoyed it so much. We thought he was taking us because it appealed to us. We were surprised — and I think he was surprised — at how much he laughed at it. Of course, my father was a child of the 1940s. It makes sense it would connect with him. Imagine my shock years later when discussing that movie with a friend. She was a young school teacher at the time. When I brought the movie up she immediately frowned. "That's a terrible movie," she said. "No child should ever see on a screen an image of Santa sticking his boot in a child's face." It never occurred to me that was a bad scene or that it would affect someone. But I saw her point. Movies in general are things we will never agree on. But Christmas movies, for whatever reason, seem to get a pass in many ways. In this episode we take a look a Christmas movies that play every year that should have been forgotten long ago. Will we bring up one of your favs? Do be shy in commenting what you feel — that is what makes this discussion always so interesting.
This special episode marks our 10th anniversary of the Merry Podcast. What better way to celebrate International Podcast Day? Given the harshness of our times  in 2020 we thought the best way to celebrate this milestone would be to take a look back at some of the best moments of the Christmas community online. In other words, we're not making this episode about us – it's about YOU! If you're down, weary, worried, concerned, fed-up, or depressed this episode is for you. You will smile. You may laugh a little. You could even shed a tear. But you'll feel better. You WILL feel the Christmas Spirit. In this episode we get another great conversation with Ballcoach, one of our cherished members of the Merry Forums of MyMerryChristmas.com. He delivers once again a great conversation that's all Christmas – showcasing in no small measure just what Christmas community online means. Then we take a look back at Merry Podcast history. The world has changed a lot in just a decade – and so has the Merry Podcast. We discuss some special podcast contributions that have come from our members, including a great Christmas memory surrounding one of the classic songs of Christmas. And speaking of music, there's plenty in this episode to enjoy that will uplift and inspire. We take a look as well at the community efforts of Santa's Sleigh – our coordinated little crowd-sourced outreach to folks in need. Can it really be 10 years already? Look at the Christmases we have had!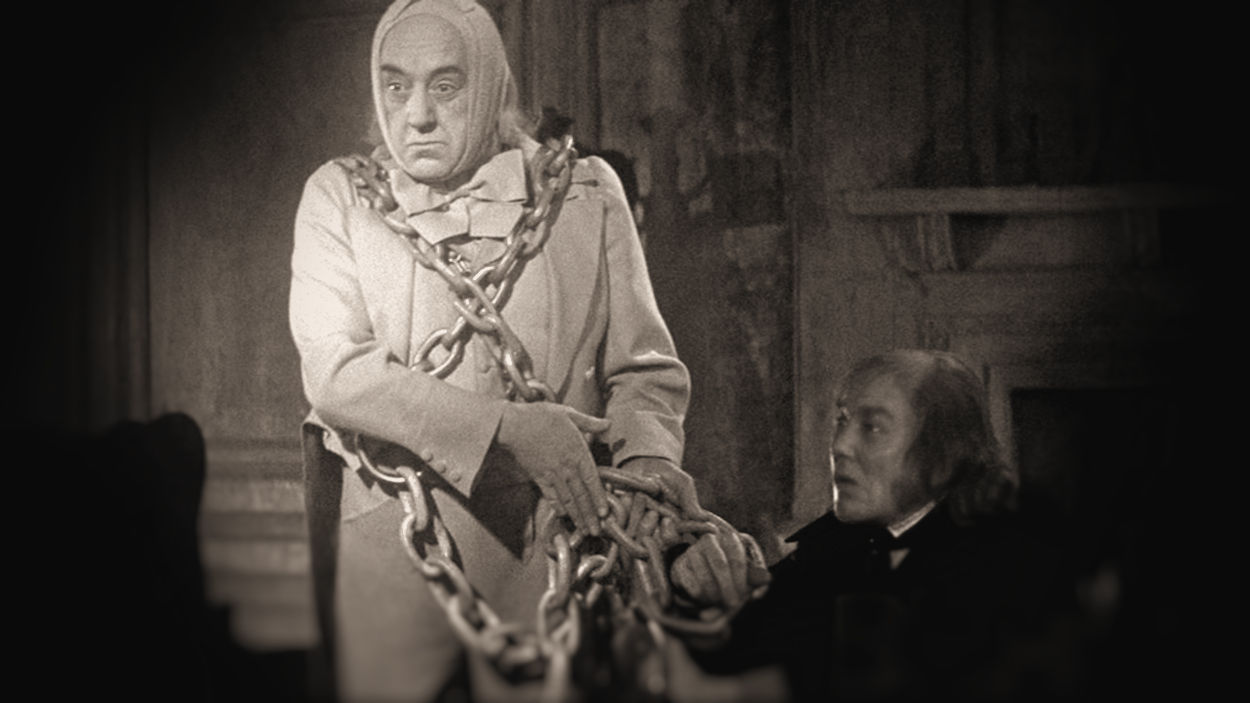 Scrooge is the most recognizable character in the history of Christmas, second only to Santa Claus. The mere mention of his name immediately brings to mind images that are both good and bad. His story – A Christmas Carol – is known around the world, in multiple languages, and in nearly every corner of the world. Every year, it is a story told and retold on stages large and small. It is a story read and re-read by Christmas fans everywhere. Charles Dickens did not invent Christmas but he did invite Scrooge, a difficult man who reflects all of us more than he contrasts with us. In fact, the long we study Ebenezer Scrooge the more we begin to see all that we share in common with him. Who played him best? Was it Alastair Sim? Was it Michael Caine? Was it Patrick Stewart? We found that the better the Jacob Marley, the better the Scrooge. In fact, we delve a little into the necessity of having the right Marley and how he makes Scrooge that much more interesting. In this new episode of the Merry Little Podcast we examine Scrooge and the many performances given to us of Scrooge on film. We discuss his creation and just what his character means to those of love Christmas. We are also introduced to the first new Christmas music of the 2020 season. You hear the first new offering from Jim Brickman, a great new Christmas original titled Winter Waltz: We are also fortunate enough to have a sneak peek at a new album by Luke McMaster and his new song, Christmas Present:
Our series on the Victorian Christmas concludes with an in-depth look at the stuff of Christmas – the décor, the music, the food and the celebration. We also get a good look at the fads, which include the runaway tradition of Christmas cards that, for some, got a bit out of hand. The dialogue, the poetry and the debates of Christmas cards are discussed as part of an exploration of the relationships between men and women – and they their gift giving differed during the late 19th century. We also share the unforgotten classical Christmas music of the Santa Claus Christmas Symphony, a masterpiece written before Jingle Bells in the early 1850s and we explain why it hasn't achieved the well-known status of other Christmas music of the time. You can hear this great piece of music via this video: The Victorian Era closes with the well-known story of Virginia O'Hanlon and her query "Is there really a Santa Claus?" You know that story. But what you might not know is why she could have posed the question in the first place. We explore the blow back that developed late in the 1890s not only to the idea of Santa Claus but also to the idea of the Christmas tree, Christmas decorating and holiday gift giving. No discussion of this time would be complete without exploring the food of the time and we cover the big items of Christmas turkey, cookies, eggnog…and rum. Images of Christmas during the 1880s and 1890s:
The Victorian Christmas is named after England's Queen Victoria. Victoria very famously and quite unexpectedly became Queen around the age of 18 or so. She was young, pretty and different compared to England's royalty of the past. Her coronation took the world by storm and was big news, especially in America. She was an iconic figure during an expansive time. But did she really do anything for Christmas? Modern historians on both sides of the Atlantic credit Victoria and her German husband, Prince Albert, for influencing Christmas in the 19th Century. Biography.com, Wikipedia, History.com, the BBC and Victoriana Magazine are all examples of credible publications making such claims. In this shocking episode we have to debunk that and expose the truth that when it came to Christmas England's Queen Victoria and Prince Albert actually contributed little. Victoria's story was pushed by an American woman's magazine who used a London newspaper's image of Victoria's Christmas and changed it. The magazine "Americanized" the Royal family shown in the picture. Here are the pictures side-by-side: Is this 19th century "fake news"? Can you spot the differences? Did the new image actually mean anything? How many people of 1850 actually saw the picture? And more importantly did the image inspire Americans to actually go out and bring Christmas trees into their home? This episode explores what actually happened with the evolution of the Christmas tree in America – and what really drove it. We take a look at Christmas ornaments of the time — and how they differed between the UK and the US. This episode tells the story of the Little Match Girl, the Holly and the Ivy, and the "rugged individualism" of American Christmas decorations and Christmas Eve traditions. Exposed as well is yet another version of the Christmas pickle story and just what stocking stuffers during the 19th century looked like. And, back by popular demand, is another salute to the American Christmas tradition of pumpkin, including a classic American story of General Ulysses S. Grant that you just have to hear. In all, this is a surprising episode of the Christmas stuff of the Victorian Christmas. And there's more yet to come! Sponsor of this episode:
The Victorian Christmas had it all. In this episode, it takes a dark turn thanks to the powerful lessons brought on by the American Civil War. Is it wrong to say this is an important episode? Candidly, I tell you few episodes have affected me as emotionally as this one did. It was necessary to dig deep into journals and letters from this time period. What they went through, how they felt and what they said is frankly haunting. Christmas was, up to the time of the war, a more joyous time. For these years, what happened with the war turned Christmas into a sobering, reflective time for everyone. Nobody was immune and all had to endure Christmases that were frankly painful for what they missed. But Christmas was also a heartfelt teacher during these years. Their lessons are ones we simply cannot ignore. Nobody teaches us more about the tragedy of the times and the meaning of Christmas — and Thanksgiving — than the singular and surprising figure of Abraham Lincoln. We explore Lincoln's personal Christmas history like few have ever done. While it is not noted at all by most historians we give Lincoln his due not because he was a huge fan of Christmas but because he understood the joy and the pain of Christmas to nearly every generation around him. He saw it — and he reacted to it in brilliant, significant ways. Lincoln partnered with a much younger but infinitely talented man named Thomas Nast. The Victorian Christmas would be marked by the imprint of Santa's image that Nast left behind. Though Lincoln's tenure was brief his impact on both Thanksgiving and Christmas should never be forgotten. He helped shape what we call today the American Christmas. The Civil War was also a huge turning point in technology. We explore all of that in this episode. How trains changed mass transportation — and Christmas. And how what was bought for Christmas shifted so quickly after the power of industries adjusted to post-war life. We learn that Christmas turned from the homemade to the store-bought largely due to the advances brought on by the war. We explore how the war left emotional scars that are still felt today. We dig into the numbers of the Civil War. And we break it all down to a very personal level, as well. If you listen to only one episode in this series about the Victorian Christmas, make it this one. That's how important it is.
The Victorian Christmas is defined by many diverse things over a 60-year period of the 19th century. In this episode of the Merry Little Podcast we explore the struggle the media had in defining the very face of Christmas during the Victorian Era – Santa Claus. Moore's poem, A Visit from St. Nicholas, made very clear who Santa was and what he looked like. But from the start of the century to the end, Santa evolved into two really different looking men — thanks to the media, to product producers and merchants who all laid claim to him. This episode explains why and how that happened. We also delve into Christmas for the American slave, the song O Little Town of Bethlehem, and we share the names of great Christmas influencers of the century that we don't hear much about any more – namely the writers Edgar Allan Poe and Henry Wadsworth Longfellow. This episode also touches on the emerging 19th century trend in recognizing Thanksgiving as an official holiday. Although Thanksgiving had enjoyed better than 200 years of celebration in the United States it really came together with Christmas in the mid-19th century as part of one very meaningful season for Victorian celebrants. Thanksgiving, too, brought its share of superstars to the 19th century Christmas table. This episode happily features the brilliant work of Toms Mucenieks with his song titled Jingle Bells: Sad Christmas. See his links at: YouTube: https://www.youtube.com/watch?v=Xc2HRnNnK8o Instagram: https://www.instagram.com/toms.mucenieks/ Facebook: https://www.facebook.com/toms.mucenieks2 Twitter: https://twitter.com/toms_mucenieks Episode sponsor – Christmas Hall of Fame:
The Victorian Christmas is a complex thing. In this merry episode we pull back the layers to expose great music, great events and great traditions of the time. Not surprisingly much of it has survived and it influences our Christmas today. For example, one of the great traditions of the era was sleigh rides. This was another holdover tradition from the 18th century but one that seemed to gain steam and attention in the quickly evolving media in the 19th century. That tradition gave rise to music associated with sleigh rides, most notably the song Jingle Bells. We explore the history of Jingle Bells and dispel the myth that the song only became popular after the advent of sound recordings. That's just not true. The song was a hit out the gate and it quickly became a favorite of Christmas. We explain how that is true and why it matters in this episode. Curious enough, so much of the music of the Victorian Christmas was centered at Church. Even the very secular song of Jingle Bells debuted in a church. Churches were central to the celebration of Christmas in the 19th century. We explore why that is true and why it is important. Dovetailing with all these religious and cultural things of the 19th century was the overarching theme of the Magi. The Magi were a popular theme in song, in worship, in art, in stage plays and especially music. All of these is discussed in depth. There is a lot to learn about this time in Christmas history. And we're not done yet. Part three discusses the rockstars of the 19th century and how all of them had ties to Christmas. We're pleased to feature the music of the Gardiner Sisters in this episode and we're grateful for their gracious contribution. Please visit them at this link to hear more of their music. We are grateful as well for our sponsor of this episode, Magic Christmas Ornament.
In this special edition of the Merry Little Podcast we get a little personal. We often get asked about the Merry Forums and what makes it so special. This episode gives you a look into that world. Added in 2004, the Merry Forums has been a gathering place for people online to celebrate Christmas together. In this episode one member of our forum family, BallCoach is what he goes by, asked if part of Christmas in July he could include a few personal conversations between him and other forum members. That's clue #1 about the Christmas community online. Folks are always stepping up — always contributing in creative ways. I didn't have a thing to do with this at all — other than putting it up here. In this conversation BallCoach talks with BradMac, a man we affectionately have dubbed Da Mayor of MyMerryChristmas. What you are going to hear is pure Christmas between two guys who have known each other for years yet have never met in person. It's all Christmas. I guarantee you'll smile, you'll laugh — you may even shed a tear as they do what everyone on the Merry Forums does best: they share Christmas. Thanks to BallCoach and BradMac for sharing this with us. This is the first in what we hope are several conversations that BallCoach has for Christmas in July.
The Victorian Christmas is one of curiosity for a lot of people today. It is a time in Christmas history with a very long reach. It influences today in everything from music to decorating in the modern Christmas. But what exactly is the Victorian Christmas? It is a time so big in Christmas history that we just can't get it all into this episode. This is part one. In this episode we explore how Christmas in Germany of the 18th century gave rise to Christmas in the Victorian Era. And yes, we take a long gander at Queen Victoria. The Queen, along with contemporary Charles Dickens, gets a lot of credit for the craze of the 19th century Christmas. We have to myth-bust that a bit. Yes, Victoria deserves some credit for popularizing things like Christmas trees and Christmas cards. But the truth is that as a child the young Princess Victoria enjoyed a royal Christmas. And so much of what she experienced before she became Queen carried over to when she raised her children under the spot light royalty. It should be noted more for what the Victorian Christmas did NOT do for Christmas that many people think that it did. It did NOT give us Christmas trees. It did not give us Christmas greetings. It did not all of a sudden cause Christmas to be celebrated around the world. What it did do is pour gasoline on the secular celebration of Christmas. Christmas accelerated in style and influence during the Victorian Era and that's the story. It's too big of a story to tell in just one episode. In putting this together we would point you to some past episodes where we have talked about elements of the Victorian Christmas: Giving Dickens the Dickens Celebrating 200 Years of Silent Night The Wildly Popular Custom of Christmas Greetings The Deeper Meaning of Christmas Ornaments The Legend of the Christmas Stocking We would point you to the following features at MyMerryChristmas.com, too: – A Christmas Story of 1887 – Mourning Dickens and Recognizing Christmas – A Prediction of Christmas Future from 1896 – Santa Claus of the 19th Century – A Christmas Social Media Post from 1818 – The Ghost Story of Mistletoe
Christmas 1920 was a transformative time. The war was over and the deadly pandemic had subsided. Life could finally return to normal. In this merry episode we take a long look at this epic Christmas of Tinker Toys, Prohibition, Lincoln Logs, Raggedy Ann, and getting a new car for Christmas. We also discuss a bit about researching Christmas and the value of having newspaper records now available. This look back at Christmas history also includes a tangent about Christmas of 1870 when Congress declared Christmas a national holiday. While we found little in the news archives that talked about that event we did find plenty of 150-year old Christmas opinion that we want to share. Also discussed is the 19th century fad of mistletoe. First a poem and later a very popular song known as the Mistletoe Bough is explored. It is a ghost story of Christmas most people do not know about. And finally we explore the tradition of Thanksgiving Day parades, which began in 1920, but not with Macy's in New York City. That leads as well to a discussion of stores in 1920 — and their connection to stories in 2020. This is a fascinating trip down Christmas memory lane.
Christmas of Puritans and Pilgrims is the stuff of legends. Unfortunately, most get what is real about the Puritan Christmas wrong because they believe the media and lazy historians. This article, for example, is a good example of the bad history that out there. It is a mix of truth and just stupid assumption. It doesn't help that old images like this are floating around to support their conclusion that Christmas just didn't happen in New England: The very same publications that provide that image also provide the proof that Christmas was celebrated in New England and it had been since the arrival of the Mayflower. Consider this: the Mayflower arrived in 1620. The so-called ban didn't happen until 1659 — nearly 40 years later. What gives? If they had to ban it then Christmas was a problem, right? If they had to ban Christmas, then it had to have been NOT banned for those 39 years, correct? So what's the story? What Christmas a thing for Puritans? And what about the pilgrims? What is the difference between a Puritan and a Pilgrim? Did those who were NOT Puritans in America celebrate Christmas? In this episode we answer all these questions. We think you will walk away not only with a better understanding of both Puritans and Pilgrims but of the history of Christmas itself. If you are American there are good odds that you are descended from someone who came as a Pilgrim in 1607 or as a Puritan in 1620. It is one of the great and positive trends of this weird year of 2020 — the 400th anniversary of the arrival of the Mayflower. Many are finding out just where their roots are in relation to this great and historic event. If you want to understand those ancestors, then come to know their Christmas. It explains a lot about them all as people.
Predictions for Christmas 2020 could ultimately prove to be an impossible task. Who foresaw what 2020 has been so far? The mess that has been made of the world by way of Coronavirus and civil unrest no doubt means many things for Christmas. In this episode we take on that heavy topic and hopefully address some issues that perhaps folks just aren't talking about yet. We believe this Christmas will be far different than any other this century — including the Christmas of 2001, when Christmas fell in the shadow of 9/11. That Christmas was greatly impacted by world events. Christmas 2020 will likely be even more so affected. It will be, despite the news of June 2020, a Christmas in Crisis. Take, for example, just the issue of Christmas trees. Have you any idea how expensive they might be this year? Artificial trees come from China. The vast majority of them ship from China in the months of February and March. What was China doing in February and March 2020? Well, the were not shipping Christmas trees. Real trees are grown locally for nearly every country in the world. But will those growers have survived the economic fall out of both Coronavirus and race riots? (Not to mention the naturally occurring disasters such as droughts). Will folks be able to get Christmas trees in 2020? It's a real question — a question among dozens about Christmas this year. Will we be able to attend Christmas concerts? Will Christmas lights be available to buy? Meat is already in supply — what about my Christmas turkey? Will planes be flying? Which stores are no longer bankrupt or looted? What about Santa? Will he wear a mask? These are the questions of Christmas 2020 — and more. What does Coronavirus mean for Christmas?
United States