Discover
Money On Tap
Author: Seth Krussman & Ben Brayshaw
Subscribed: 3
Played: 3
© Copyright Seth Krussman & Ben Brayshaw
Description
3D Investing! On a weekly basis "Money on Tap" airs live in New England and is rebroadcast multiple times, as well as available on podcast. Our goal is to educate and debate the current relevant financial issues facing today's investors.
On this episode of Money on Tap, Ben and Seth recap the pros and cons of 401(k)s as the tax rates are changing annually. For some, 401(k)s are becoming outdated and there may be smarter options out there for saving money in order to retire comfortably. In an easy-to-understand way, the co-hosts of Money on Tap explain what each option looks like and what the ideal choice is for savers nowadays. Rest assured that there is an option out there for everyone, and Money on Tap desires to help each person get the best out of their financial choices. Ben Brayshaw and Seth Krussman are partners of Brayshaw Financial Group. Having questions about retirement and financial planning is normal, and the Brayshaw Financial Group is here to help! Reach out to Ben and Seth at 855-226-8551, or info@yourmoneyontap.com.
Money on Tap provides an in-depth look at the best way to manage your finances as you get closer and closer to retirement. Hosted by Ben Brayshaw and Seth Krussman This podcast is chock full of information regarding managing money, being smart with finances, and a beginner's guide to stocks. This hour-long podcast is an easy listen and a great way to learn more about how to be smart with your finances. On this episode of Money on Tap, Ben and Seth take a deep dive into the stock market world. S&P 500, Tesla, and indexes are just a few of the buzz words you will hear mentioned today. Although this subject can be daunting, the co-hosts of Money on Tap break each facet down into understandable terms. Furthermore, a lot of investors are not exactly sure where their money is actually going when they choose to invest in stocks. Learning about stock indexes and how they play into investing is a key part of this episode of Money on Tap. This ensures that both the beginner and advanced stock market follower can glean helpful tips from Money on Tap while not being too overwhelmed by the enormity of it all. Ben Brayshaw and Seth Krussman are partners of Brayshaw Financial Group. Having questions about taxes and financial planning is normal, and the Brayshaw Financial Group is here to help! Reach out to Ben and Seth at 855-226-8551, or info@yourmoneyontap.com.
If you have a cell phone or a cell phone number, you can benefit from today's episode. There is no denying that the pandemic has altered our economy, but that is not the only monetary issue that comes with that. Tax scams are everywhere and the guys take you through 9 scams that you need to watch out for in 2020. Learn how to protect yourself today!
In today's show, Ben and Seth tackle a beast that has been a rising concern for the average worker today: Social Security. Everyone is affected by it and needs to know more about how it can impact your financial decisions as you get older. Will it be here in the years to come? From the fears we have now to understanding the future, the guys breakdown Social Security here!
In today's show, Ben and Seth break down the history behind the stock market and just how it can benefit you as a new or returning investor. Is the stock market for me? Why am I not seeing the returns that others may have received over the years? If you've got questions and the stock market as always seemed like a mystery, this episode will unveil those answers for your potential at financial growth! Join us today on Money on Tap!
There is an abundance of activity going on right now, but today's show is all about taking it back to basics. How can you make the right personal finance decision today that will set you up for the next 10 years? Are you in the position to make investment choices based on your current finances? What will we do if the coronavirus returns? All of these questions are answered with these 12 tips that can be used a model for your stock market investing practices.
If you're struggling with the idea of retiring, especially during this financial crisis, this is another great episode for for you. Today, Seth and Ben go through detailed steps that can guide your retirement decision making in this fluctuating market. Money in the News breaks down the truth revolving around a touch-and-go market and how you can manage your investment decisions. Check out how these tips fit in with our "new normal" right here on Money on Tap!
Are you thinking about or currently handling estate settlements? Our guest speaker for today, Marisol Goodman Attorney at Law, is here to help! Specializing in estate planning, estate/ trust administrations and cooperation formation, she goes in detail about the best way to manage your finances, changes in documentation processes and navigating through the courts of the estate world. Are you ready to learn about making the most of your estate? Keep listening!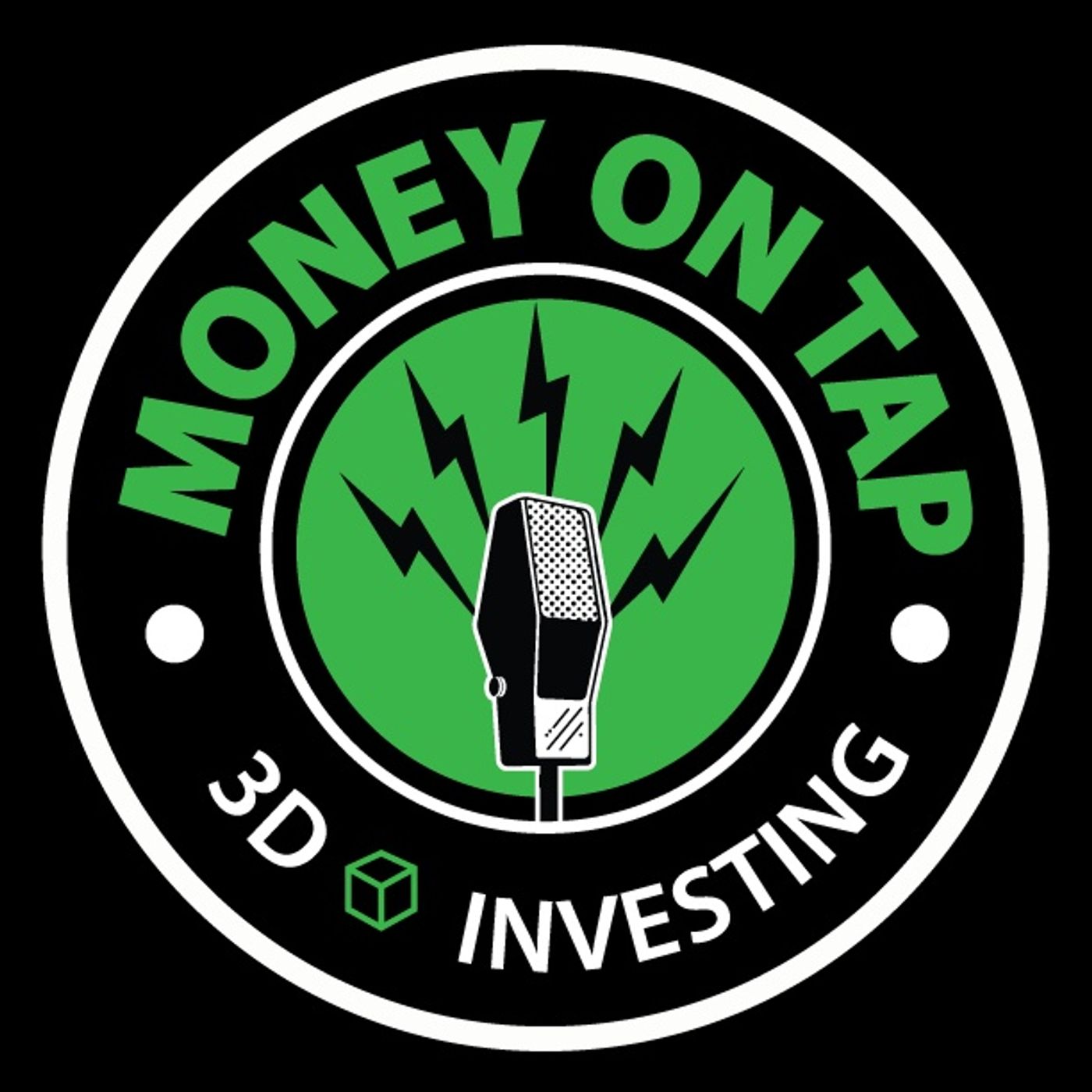 Summary- All first time, long term or considering investors are going to enjoy today's episode. Before the guys dive into today's topic, Ben and Seth go over Money in the News. They review how Warren Buffet is changing his rules, examine movements of the Dow and discuss the effects this quarantine has had on the economy. The main topic of today's episode is about tax loss harvesting. What is it really, is it even worth it and how can it benefit your investment portfolio? Join us for Money on Tap!
"To yield or not to yield, that is the question!" Since the COVID-19 pandemic occurred, questions about our economy or different ways to make money are circling. Today on Money on Tap, the guys are diving into the tax benefits of real estate. While it is considered to be an aggressive market, it can also be a segue into producing passive income. Listen in today on how you can use one of your largest investments to help you build a secure financial future for your family!
Are you wondering what levers you can pull? We have come up with 10 ways you can invest right now to corner the market and build an evergreen strategy.
The Market has changed a lot since 2019. What opportunities do you need to address and how can you turn lemons into lemonade. #smartmoneymoves
Take some time to read positive headlines and see where we are investing to lead us out of the Covid-19 dive.
Join Sean O'Hara president at Pacer ETF Distributors for an engaging timely discussion about tactical asset management and how this tax efficient vehicle can help protect and support your goals through better portfolio diversification.
Listen now to this recent live radio update on covid-19 by Ben and Seth hosts of Money On Tap and planners with Brayshaw Financial Group, LLC Money On Tap
Covid-19 has a lot of fear behind it. We are looking at the numbers, cutting through the noise, bring a plan and understanding to what you can do for your investments today, protecting and maximizing your returns.
Why risk something as significant as your retirement, your happiness or your goals? Risk takes many forms and has several benefits along with potential unforeseen consequences. How can you improve your position and take advantage of the inherent risk surrounding you and avoid some unnecessary risk you may not need in your plan? This is what's on tap today. Learn all you can and stay financially healthy and free.
We are breaking down the pros and cons of Robo Advisors today. Learn how you can take advantage and pull this piece of fintech into your plan.
Generations educate the next generation whether we like it or not. What have we learned? How can we help our next generation become financially literate and engaged in good financial practice?
Robo Advisor services are popping up everywhere. This technology is nothing new to the financial planning world but has now started to take off in the broader consumer market. How does this fit in to your goals and help you create a better financial solution?
United States