Discover
Mouse and Weens
Mouse and Weens
Author: Joelle Kohn and Julianne Eggold
Subscribed: 22
Played: 415
© Copyright Joelle Kohn
Description
Hollywood vs Housewife sisters fascinated by how people think. A fun conversational podcast with heart. With interviews & stories, we cover relationships, sex, music, film biz, family, parenting. Our goal is to put laughter & joy back into the world!
E81 - After catching up with how our summer quarantine single-lives vs mom-lives are going, we jump into an insightful conversation with Jennifer Campbell Martin, a 20-year middle school teacher in Long Beach, California. We get an educator's point of view of what going back to school might look like, and are interested to hear about what the plans might be. Virtual learning vs on-campus? Will kids wear masks? How will schools do class time and rotations? Where will they eat lunch? Are teachers as anxious as parents? There are so many factors to consider, so we break it all down bit by bit. This is a fun, lighthearted but poignant conversation that will get all the gears moving as we get closer to back-to-school. What to do?!This episode is sponsored by www.HomeschoolBuyersCo-op.orgSign up with referral code WEENS to get up to 90% off handpicked educational materials!Song Credit: "Robot Kids" by Julianne Eggold, guitar by Dan MahonyPodcast shoutout: Unpredictably UsAll information and links will be in our show notes on www.mouseandweens.comPlease follow us on Instagram, Twitter, Facebook @mouseandweensBehind the scenes info on our private Facebook GroupYou can hear this episode ad-free on www.patreon.com/mouseandweens
E80 - What do you get when you mix Game of Thrones, burlesque dancing, goat farming, a million facts, and a bolt of lightning? You get Moxie LaBouche, one of our most interesting guests yet! Jump in to learn about the genesis of her Your Brain on Facts podcast and newly released book by the same name, her advice for writing and podcast editing, and thoughts on George R.R. Martin, The Last Airbender, and other nerd culture. We get into the coolest discussions about spontaneous human combustion, well-traveled corpses, spotted hyena sex, and echolocation. Then after a deep dive into the stories of identical twins with psychic connections and secret twin languages, we learn about creepy death dolls, and parasitic twins having heads with two faces! You will fill up your brain and be as fascinated by Moxie as we were, someone who can even make mud interesting!Your Brain on Facts podcast, available on all podplayersBuy the book!Your Brain on Facts: Things You Didn't Know, Things You Thought You Knew, and Things You Never Knew You Never Knew on www.YourBrainOnFacts.com/book at your local bookstore or on AmazonFollow Moxie onwww.YourBrainOnFacts.comInstagram & Facebook @yourbrainonfactsTwitter @brainonfactspodAll information and links will be in our show notes on www.mouseandweens.comPlease follow us on Instagram, Twitter, Facebook @mouseandweensBehind the scenes info on our private Facebook GroupYou can hear this episode ad-free on www.patreon.com/mouseandweens
E79 - We're sitting down with some friends to talk, listen, discuss and hear thoughts on racism, black lives matter, George Floyd, and what we can do in our lives and families to work toward a solution. Our guests in order of speaking are:(1) Ahmed Hassan, a long-time friend, landscape professional in northern California, best known for being the original host and co-creator of HGTV DIY Networks' Yard Crashers. You can find and follow him on www.ahmedhassan.tv(2) Angelo Moore, an LA artist, poet, musician best known as the lead singer of Fishbone. He is also Dr Madd Vibe with The Brand New Step, Project NFidelikah, and tours worldwide with Celebrating David Bowie. You can be a part of his amazingly creative, outlandish and thoughtful world by following his show on www.patreon.com/AngeloMoore(3) Marlene Bell is an educational change maker and entrepreneur. A UC Davis grad, she taught for 27 years, became a diversity trainer and union organizer for the California Teachers Association, then their Assistant Executive Director in charge of more than half of the state. She developed curriculum in algebra for underrepresented children and is proud of her father's legacy as the first African American optometrist on the US west coast in 1939 and founder of VSP. Marlene is now retired, a property manager of her building in Oakland, and runs a walnut farm along with her husband. You can visit her website at www.bellranch.net(4) Michele Harper, an amazing force in the creative and healing spaces, worked her way up in the beauty, design, and fashion industries with iconic companies like Bergdorf Goodman, Sax Fifth Ave, Barneys New York. She is the first African American woman to be founder and director of an internationally acclaimed high fashion hosiery company 'Look From London' and now lives in LA and is a clinical hypnotherapist and aesthetician, working in sound and energy healing, reiki and color therapy. You can find Michele at www.breathefocushypnosis.com and usually somewhere in Angelo's orbit because they are significant others!Information and a transcription of this episode can be found in our show notes on mouseandweens.com and the video version on our YouTube channel. We'd love your feedback so consider rating and reviewing us on Apple Podcasts or Podchaser. Also please share and tell your friends because that is the best way we can grow! Follow us on all the socials @mouseandweens where we have been posting donation sites and causes that we believe in. Our private Facebook group has behind the scenes photos and our Patreon has commercial-free episodes, full unedited episode videos, outtakes, swag, and more bonus content, so we hope you become part of the family and join us there!Music credits: "Wanna Be White (But I Can't)" by Project NFidelikahUsed with permission from Angelo Moore, copyright Kobalt AWAL Digital Limited on behalf of Rat Pak Records; BMI - Broadcast Music Inc., ASCAP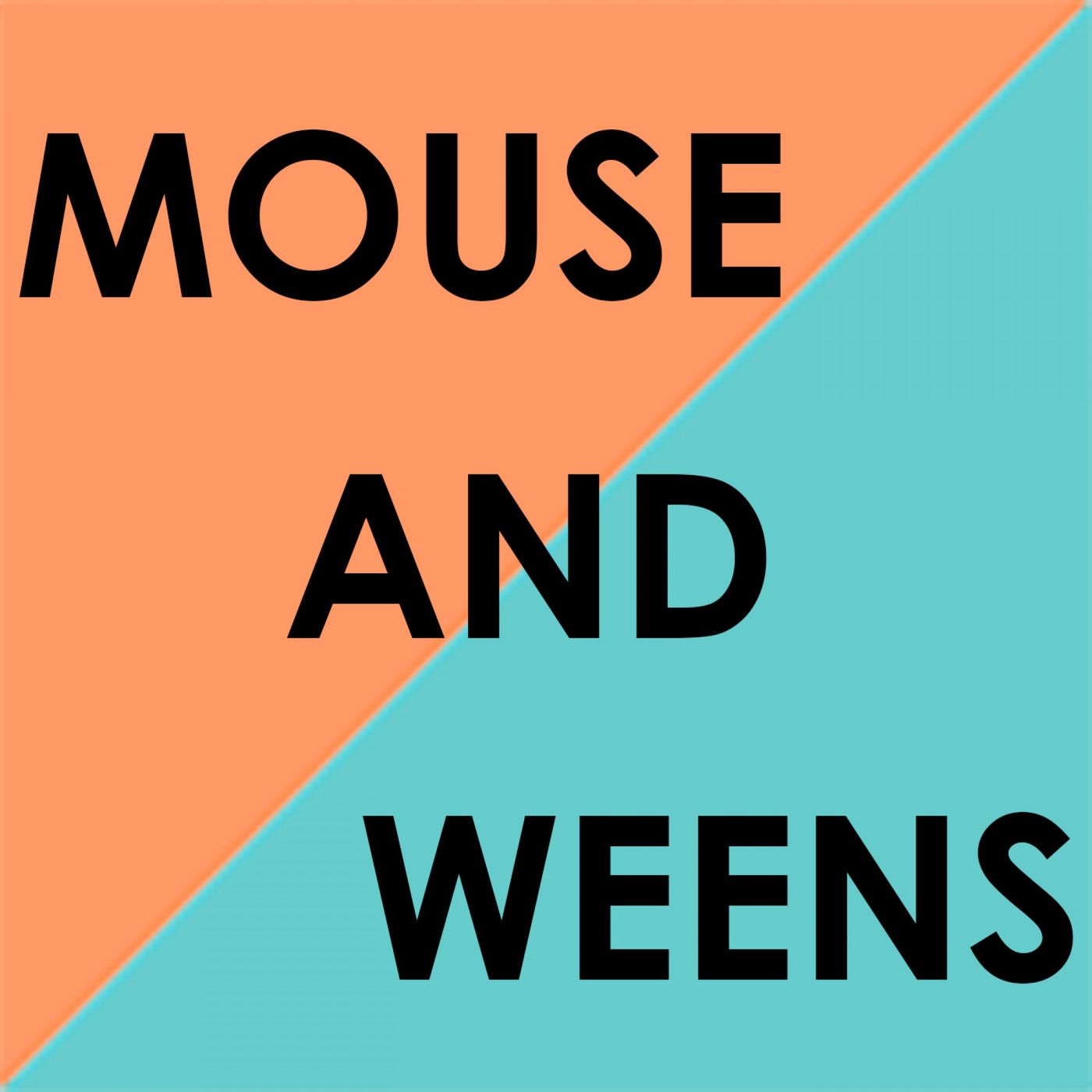 E78 - We remember chunks of early childhood stories, but is it all lore based on old photos? Who was this woman Dolores Raskob we used to call our godmother? How was she connected to the Empire State Building construction? Rockefellers? DuPonts? Astors? FDR? Is it true Joelle saved Julianne's life? Why was Weens always crying in pictures? We go right to the horse's mouth and call on our mom to clarify! And being sisters, we can't help but battle to find out who was the favorite daughter. Listen, learn, and laugh with us...or at us!Promo: Assorted Goods podcastSong Credit: "Diamonds Don't Shine" by Julianne Eggold. Slide guitar Gabe Feenberg
E77 – Well, Joelle's well broke and we hear about the stress as she watches her property's plants slowly die, a special kind of torture for a gardener! And Julianne catches us up on her frustrating hair moment and hasty Corona cut.  We segue into talking about HAIR during quarantine and the special problems we are all facing – roots, greys, colors and cuts! We interview our good friend Carla Reynolds, a local hairdresser with some thoughts, tips, and tricks during this do-it-yourself time. Should we use boxed color? Try new colors while at home? How can we deal with these roots growing out? How are hairdressers feeling about going back to work? Trimming  kids' hair? After some more awful 90's references (apparently we're stuck), we pivot again into what is fondly called Culture Corner. We have two fun clips with Julianne's friends: Matthew Stevens reads us a very hip poem of his, and Chris Osmundson gives us a book recommendation complete with character voices! Hear the grand finale song as Julianne sings us out with "The Magic Store" that you may remember from The Muppet Movie.Thank you all for listening and we hope you will consider supporting Meals on Wheels, providing food and well-checks for seniors in need.Promo: I Shake My HeadSpecial thanks to: Unpredictably Us podcast and patron Dana!Song Credit: "The Magic Store" cover by Julianne Eggold and Joelle Reluctant KohnMouseAndWeens.com | Instagram | Twitter | Facebook | YouTube | Patreon VIP
E76 – Meet Ahmad 'Ahmed' Hassan, DIY Network's original host of Yard Crashers. He and Julianne have been friends since they were teens in northern California, and you won't believe what he originally thought of Weens! Ahmad, also spelled Ahmed for television, tells us about his rocky start and how he turned his life around and became educated in horticulture. We hear his path getting discovered by HGTV and DIY Network, ultimately hosting gardening and landscaping shows The Dirt On…, Blog Cabin, Turf War, and his signature Yard Crashers which inspired multiple spin offs! We get some inside scoop about the background of his career, of how the show worked behind the scenes, his public work as a celebrity spokesperson, and owning his own thriving landscaping business. Ahmad answers some listener gardening questions about grubs, succulents, eucalyptus, tight jeans!, and tells us about the quirky eco-friendly way he has been bathing lately! This dynamic man is a standup dad, friend, and family member with interesting thoughts on religion and being raised a black man in America. His passion for integrity and hard work is apparent, and we know you will enjoy listening and getting to know Ahmad Hassan!Video version available on YouTubeYou can follow Ahmad for articles, updates, events and to contact his Ahmad Hassan Landscape Services on* www.ahmedhassan.tv Website* @ahmedhassan4tv Instagram* @ahmadandahmed Twitter* @celebritylandscaper Facebook* @northerncalifornialandscaping FacebookPodcast Promo: Nerdy B*tchesLeave reviews for us & your favorite podcasts on Podchaser, the imdb of podcasts! For each review written, they will donate 25 cents to the Meals on Wheels COVID-19 Response Fund!Song Credit: "Love of My Friends" by Julianne Eggold, available on JulianneEggold.comMouseAndWeens.com | Instagram | Twitter | Facebook | YouTube | Patreon Bonuses
E75 – Meet Laura Haver, a life coach, writer and athlete. As a mom herself, and the creative playful talent behind Chasing Havers, she gives us practical advice on getting through these homebound, tumultuous times. We talk about distractions, mental overwhelm, and meltdowns, and learn how we can get back on the happiness track with some straightforward steps. Find out about her sanity checklist and daily hacks to help organize our chaotic lives. And take part in her fun challenge called #WeWriteTheStory2020 which through games and play, creates connection and mental shifts toward happiness. Whether you're a parent like Mouse looking for support and structure, or feeling indecisive like Weens with interests or career, you can use what Laura offers to get you centered and onto that path forward. We're excited for you to hear this episode and to spread positivity. It is contagious!* Video version of this episode on YouTube* @chasinghavers on Instagram with #WeWriteTheStory2020 to show your daily fun and games during this time!* www.chasinghavers.com for articles, games, coaching. Sign up on Laura's site for a free sanity checklist and discovery call. Special for listeners! Contact Laura and apply to beta-test exclusive games for her upcoming book!* Take the personality strengths quiz at www.viacharacter.org* Leave reviews for us & your favorite podcasts on Podchaser, the imdb of podcasts! For each review written, they will donate 25 cents to the Meals on Wheels COVID-19 Response Fund!Podcast Promo: Mama Never Told Us!Song Credit: "Love of My Friends" by Julianne Eggold, available on JulianneEggold.comMouseAndWeens.com | Instagram | Twitter | Facebook | Patreon Bonuses
E74 – We celebrate Mouse and mom's birthday by going to the Hollywood hills to visit a good witch, Patti Negri, author and psychic medium to the stars…and to us! Patti shares her personal journey of how she learned to embrace her gifts of communicating with the dead from a very early age. She reveals some spiritual encounters on tv shows clearing ghosts from famous houses, channeling celebrities like Michael Jackson, and conjuring serial killers like that of the Black Dahlia. Then we get down and dirty with our own personal tarot readings and contacting our dead loved ones. Mouse gets a special bathtub spell to connect to her inner child, Weens discovers that her new love is waiting in a corner, and mom talks to her mother who reveals something very personal and vulnerable. Patti facilitates some very spooky-cool and extremely insightful connections to ourselves and to our loved ones who have passed on. And at the end of the episode Mouse gets unsettling news regarding our dead father and the lies that were told. Where will we go from here?  Patti gives some great tips on how to tap into your own psychic abilities, how to deal with imbalance and stress, and how to work toward happiness, all outlined in her book Old World Magick for the Modern World. Come on this journey with us as Patti lifts the veil between the world of the living and the world of the dead, and allows us all to peek in. You will be on the edge of your seat!* Follow and schedule Patti: www.pattinegri.com* Purchase the book: Old World Magick for the Modern World: Tips, Tricks, and Techniques to Balance, Empower, and Create a Life You Love.Podcast Promo: Naptime NancySong Credit: "Bad Mama (Good Witch)" by Julianne EggoldMouseAndWeens.com | Instagram | Twitter | Facebook | Behind the Scenes | Unedited Episode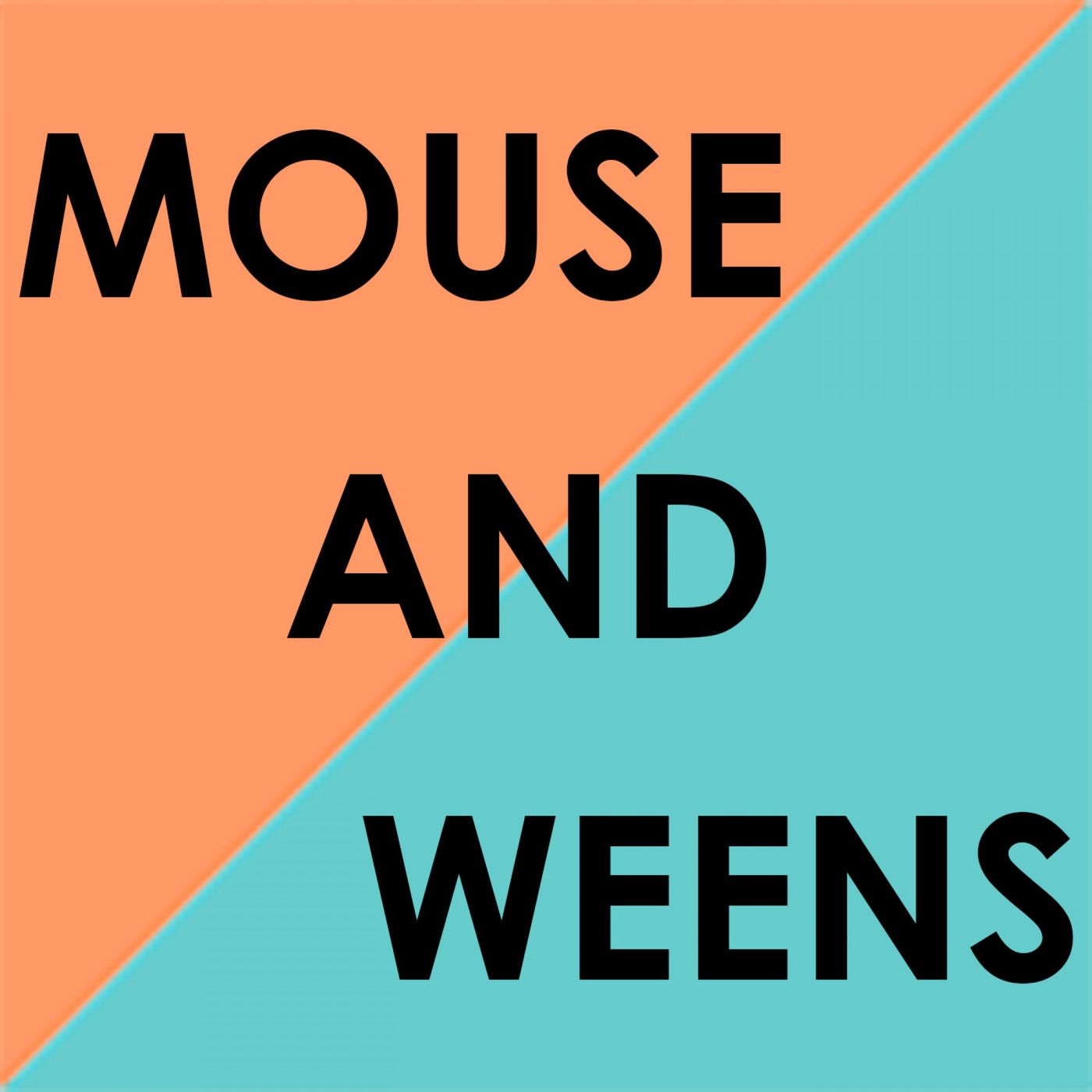 Costa Corona Birthday
2020-03-2658:27
E73 – Costa Rica during the coronavirus outbreak? Weens finally safely returned home and talks all about her gorgeous but dicey girls trip. Even though there is a lot of laughing in this episode, we get into our feelings as we talk about how everything is going in our two very different lives. Weens is happy doing a solo quarantine in artistic solitude, while Mouse is juggling a full family household and attempting homeschooling with lots of unknowns. There are fun stories, dumb jokes, some tears, and a few nice takeaways. And being Mouse's and mom's birthday, Weens writes a special custom song to celebrate this weird year! Joelle's pals also add some nice sentiments, so listen until the end! Hope everyone is hanging in there and we hope to bring you some solace and smiles.Podcast Promo: Book of LiesSong Credit "What A Day" by Julianne EggoldMouseAndWeens.com | Instagram | Twitter |  Facebook | Behind the Scenes | Patreon Bonus Episodes
E72 – Imagine falling in love on a dating website, becoming involved in a long-distance relationship, and after finally meeting face to face, realizing that you have been catfished by a criminal and are in serious danger? This happened to teacher, author, and podcaster Jules Hannaford. After escaping, she documented this harrowing true crime story with a book and a successful 9-episode podcast called "Fool Me Twice". We sit down with Jules to find out more in-depth details about her incredible story, learning some exclusive new details of her case never released before! We talk about her feelings around this relationship while she was at the height of it and what happened in the aftermath. Find out why Jules, later burdened with shame, chose to share her story, and learn some important takeaways on how to avoid romance scams and what to do if you find yourself in too deep with a con artist, scammer, or catfisher. We are proud to help deliver this story and to call Jules a friend. Please visit her website to support all her endeavors and join our Facebook Group for more behind the scenes discussions. Thank you!* Jules Hannaford's podcast and book "Fool Me Twice" on www.foolmetwicepod.com* You can also find Jules hosting "Hong Kong Confidential" wherever you listen to podcasts* Video version of this episode on YouTubeSong Credit: "Chocolate Eyes" acoustic, written by Julianne Eggold, performed by Dan MahonyMouseAndWeens.com | Instagram | Twitter |  Facebook | Behind the Scenes | Patreon Bonus Episodes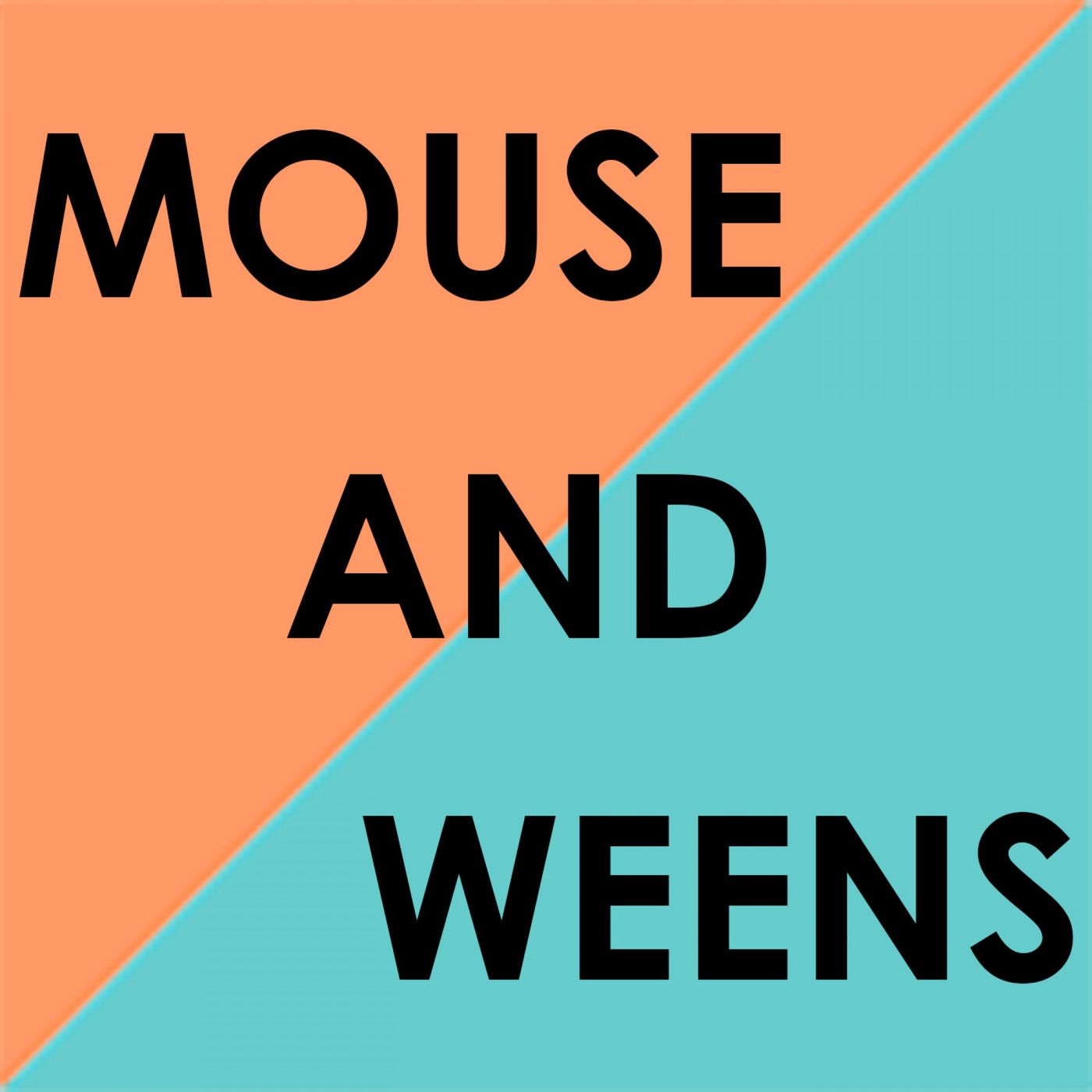 Awkward and Embarrassed
2020-02-2945:16
E71 – It's easy to be awkward if you're an Eggold sister,  we have come to find out. Hear the latest completely mortifying story that happened to Julianne at work. Is it a tall girl thing because of extra long limbs? Or is it just us? Joelle is famous for waving when people look away, and we are both guilty of just generally being big dorks. We call on our friends to help us commiserate and hear some of their stories too, most involving underwear! Then we make official our segment "Celebrity Stories That Go Nowhere", underlining that awkwardness is rampant around stars! We end with a must-hear tutorial about handshakes, fist bumps, and that elusive cheek kiss. Tune in and join the fun by writing to us with your awkward and embarrassing stories! mouseandweens@gmail.com or DM on all the social media platforms @mouseandweensPodcast Promo: Unpredictably UsSong Credit: "Hallelujah I Love Her So" cover by The Coffee Shop TrioWebsite | Instagram | Twitter |  Facebook | Behind the Scenes | Patreon Bonus Episodes
E70 – This is Part 2 of Paul Shaw's interview with Julianne. Hear the other side of his career beyond solely surrogate partner and intimacy coach as discussed in Episode 69. He is a male dominatrix, or dom, and explains his life as a sensual professional working in an all-female Los Angeles dungeon. THIS EPISODE IS ONLY AVAILABLE ON PATREON. You might be surprised to learn about the psychology and empowerment behind the world of BDSM. Mr. Shaw takes his job seriously, making sure to understand his client's background and goals, and takes great pride in his care and communication. You will hear stories of some of his clients and understand why the world of kinks and fetishes can be one of healing and therapy.https://www.patreon.com/mouseandweensSong credit: "Love Is A Mess" by Julianne EggoldPaul Shaw: www.mrshaw.top and  www.surrogatepartner.careWebsite | Gear | Instagram | Twitter |  Facebook | Behind the Scenes
E69 – Julianne meets Paul Shaw and discusses his fascinating life as an intimacy coach and surrogate partner for those needing to work through overcoming sexual barriers. He is a former born again Christian, but now gives people physical sessions for their intimate issues, their empowerment, and their self-love. Hear stories about clients with disabilities that he has worked with, and what he has to say about human sexuality, psychology, relationships, and healing. This is a powerful episode in which we learn about sex and anatomy, with one of Paul's goals being to teach men, women, and couples how to communicate and have better more meaningful sex.At A Glance:1:00 – Introduction4:30 – Definition of sex surrogate partner7:00 – His background14:00 – Clientele22:00 – In your head, into your body (pro tip #1)25:30 – Insecurities, being in the moment (pro tip #2)28:00 – Religion & purpose29:30 – Exploring (pro tip #3)30:00 – Vulva v. vagina (pro tip #4)30:15 – Tantric sex32:00 – G-spot, labia33:15 – Labiaplasty, porn35:30 – Orgasm, patriarchy36:45 – Classes for men38:15 – Intimacy coaching, trauma41:00 – Touch and somatic therapy43:30 – Settling down, girlfriend44:30 – ConclusionSong credit: "Love Is A Mess" by Julianne EggoldPaul Shaw: www.surrogatepartner.carePart 2 of this Episode on Patreon.com/mouseandweensWebsite | Email | Gear | Instagram | Twitter |  Facebook | Behind the Scenes
E68 – Today is a little indulgent as we talk about singing talent within our family. What can I say? A proud mom, an auntie, and a grandma are all involved! You'll hear Charlotte's sweet little voice singing James Taylor, and a conversation with our mom, Joyce Carter, on how she came to be a music major with a full scholarship to the University of Arizona. Find out our connections with Linda Ronstadt and Bing Crosby, and hear our grandparents' WWII love story! We finish by discussing parenting with takeaways for me to connect my kids to nature and to spend more quality time with them nurturing their talents and gifts.At A Glance:0:00-4:30 Los Angeles vs San Diego, back to work at The Rookie4:30-6:02 Lexicon of sixties, fashion of twenties7:05-10:01 Snowbirds, horses, theater camp, tucking kids in at night10:01-11:57 Charlotte singing, Weens wants to momageer11:57-13:14 Kids personalities, nature vs nurture, shyness13:14-15:39 Interview with Mom:  musical family in the 1950s15:39-19:00 Childhood in Texas, church choir, in family quartet19:00-23:05 Tucson Arizona All State Choir, University of Arizona scholarship life23:05-26:36 The Linda Ronstadt story. Did mom miss fame by staying in school and having babies?26:36-29:02 How to get a shy child comfortable singing29:02-33:11 Grandma's and Grandpa's WWII love story33:11-37:36 The Bing Crosby story37:36-43:11 Parenting in digital age, back to nature, quality time, nurture talent43:11-45:17 Conclusion and Charlotte singing James TaylorPodcast Promo: Boobies & NoobiesSong credit: "Fire and Rain" cover by Charlotte KohnContact, support & join Mouse and WeensWebsite | Email | Patreon Bonuses | Gear | Instagram | Facebook | Behind the Scenes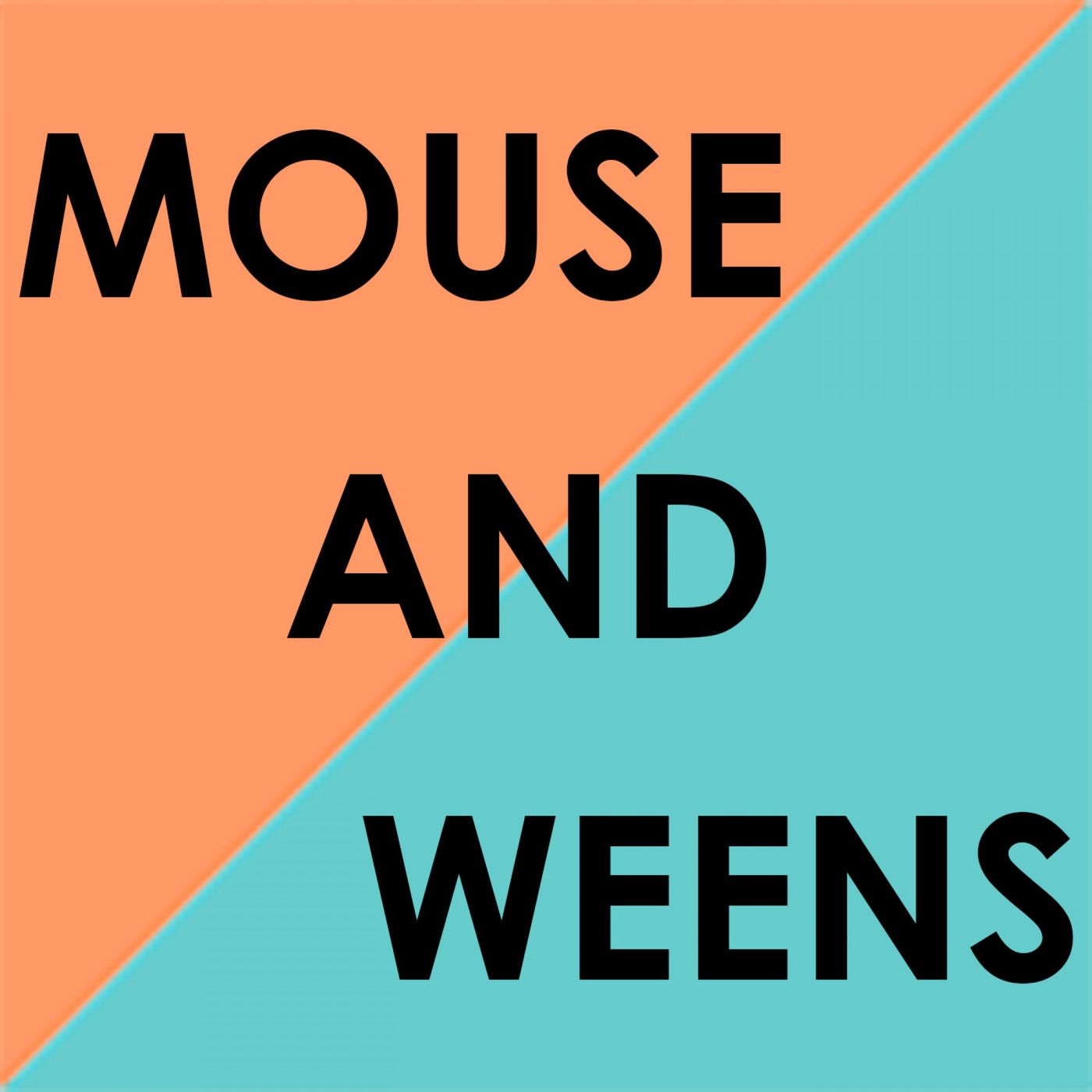 Well Good Morning!
2020-01-1350:33
E67 – Hop on the 2020 sister train and follow our thoughts as we talk through Mouse's suburban optimism and Weens' city pessimism, while discussing traffic, Mr. Rogers, true crime, and the homeless. Our eyes were opened by Julianne's interview with a Los Angeles Police Department officer, who had a lot of information and thoughtful perspectives on the homeless problem in LA and the day to day issues that the LAPD deals with. Then we have some parenting discussions about Mouse's boys about male role models, teasing and gender jokes, internet safety, and sexual health. Fun fact: did you know Joelle was a sex educator in college and was on the news talking about HPV? Now, don't be fooled by the heavy topics. This episode is laden with ridiculousness and funny stories. Look out for brisk red sweaters, bearded ice skaters, drunk tarot card readers, caped rollerskaters in g-strings, condom banana totems, and a guy named Rare. Come hang out with us and be part of the fam! Visit Patreon for bonus funny outtakes from this episode!At A Glance:0:00-1:49 Donate to homeless a/o trafficked youth CovenantHouseCalifornia.org1:49-5:48 Catching up, LA, freeway, red sweaters5:48-9:33 True crime, optimism, Dirty John9:36-15:43 Skating stories15:43-21:13 Fascinating people on the street21:13-26:51 Trying to help homeless27:12-38:33 Interview with LAPD about homeless38:33-41:33 Weekend recap, Marc Maron, Black Crystal Wolf Kids41:33-44:24 Raising boys, role models, internet safety44:24-48:00 Sex educationThanks to our podcast pals: Best Forevers, Fataliteas, Cult of Domesticity, Not A Safe Space, Quick and Dirty Romance, Her American Story, Couples Talking Couples, Feminists Without MystiqueSong credit: "Beautiful Girl" by Julianne Eggold available on www.julianneeggold.com/art-of-freelanceContact, support & join Mouse and WeensWebsite | Email | Patreon Bonuses | Gear | Instagram | Facebook | Behind the Scenes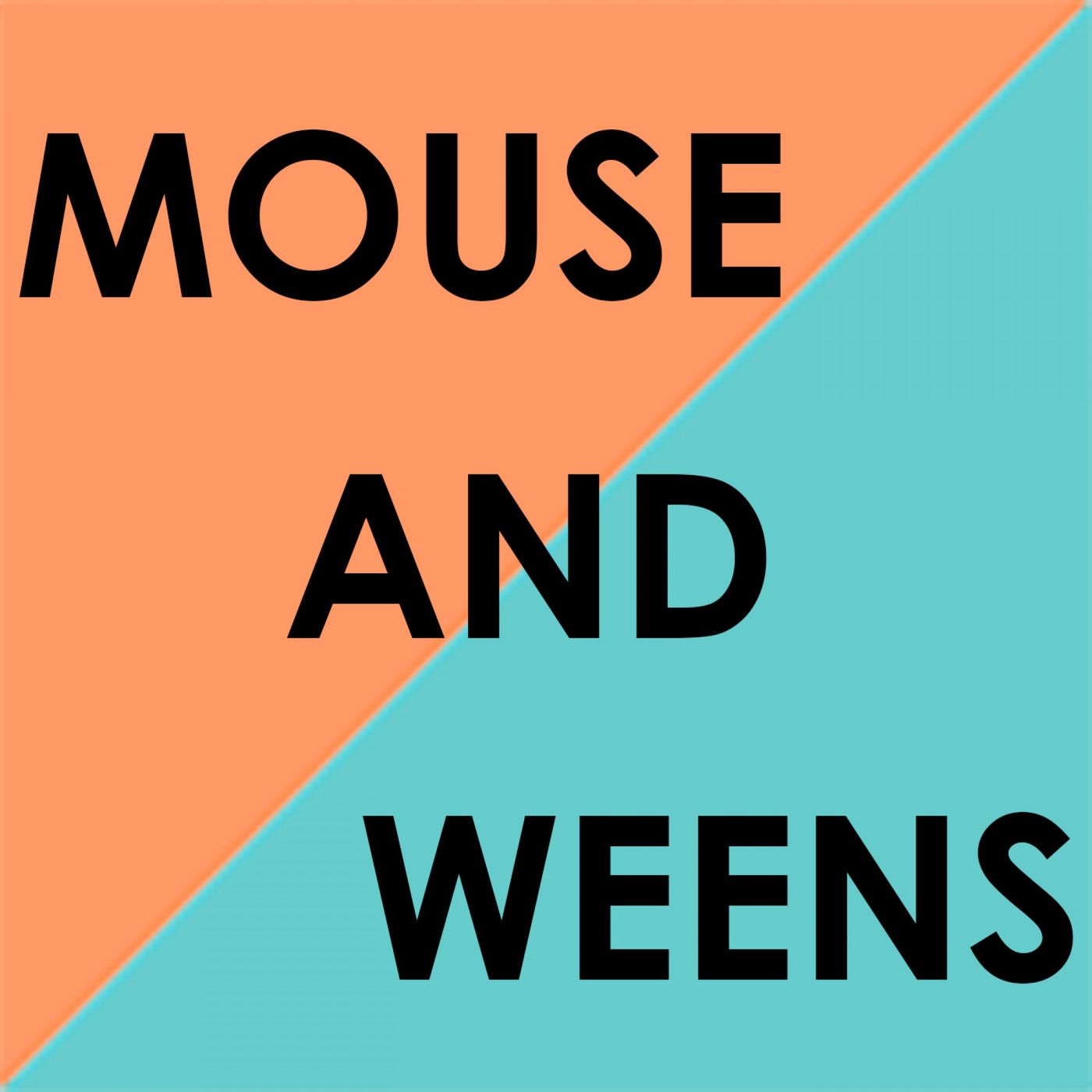 New Years Resolutions
2019-12-3145:01
E66 – Most people want to start the upcoming year fresh with a clean slate, a healthier mindset, and with new goals to reach. But more often than not, people's new year's resolutions fail. Why and what are we doing wrong? What can we do differently to finally hit our goals this year? We are no experts, so we decided to do some research after setting up our traveling recording studio in Idaho. Patent lawyer David, also Mouse's husband, came in to talk to us about his thoughts on New Year's resolutions and we ended up connecting the dots between his goal-setting nature and how he built his successful intellectual property law firm ten years ago.  Then we snagged a drive-by interview with our brother Chad, a program manager at Microsoft, to hear how business theories can be applied in the new year. And our mom even joins the chat! We agree on most points, but argue over a couple of them as we read off a thorough list on how to set and keep a New Year's Resolution. Hear about our own goals and what we think will work for us. Let us know what yours are too!Song credit: "Chocolate Eyes" (acoustic) Written by Julianne Eggold, performed by Dan MahonySponsor: Tickettyboo Hot ChocolateContact, Support & Join Mouse and Weens:Website | Email | VIP Patreon | Gear | Instagram | Facebook Public | Facebook Behind the Scenes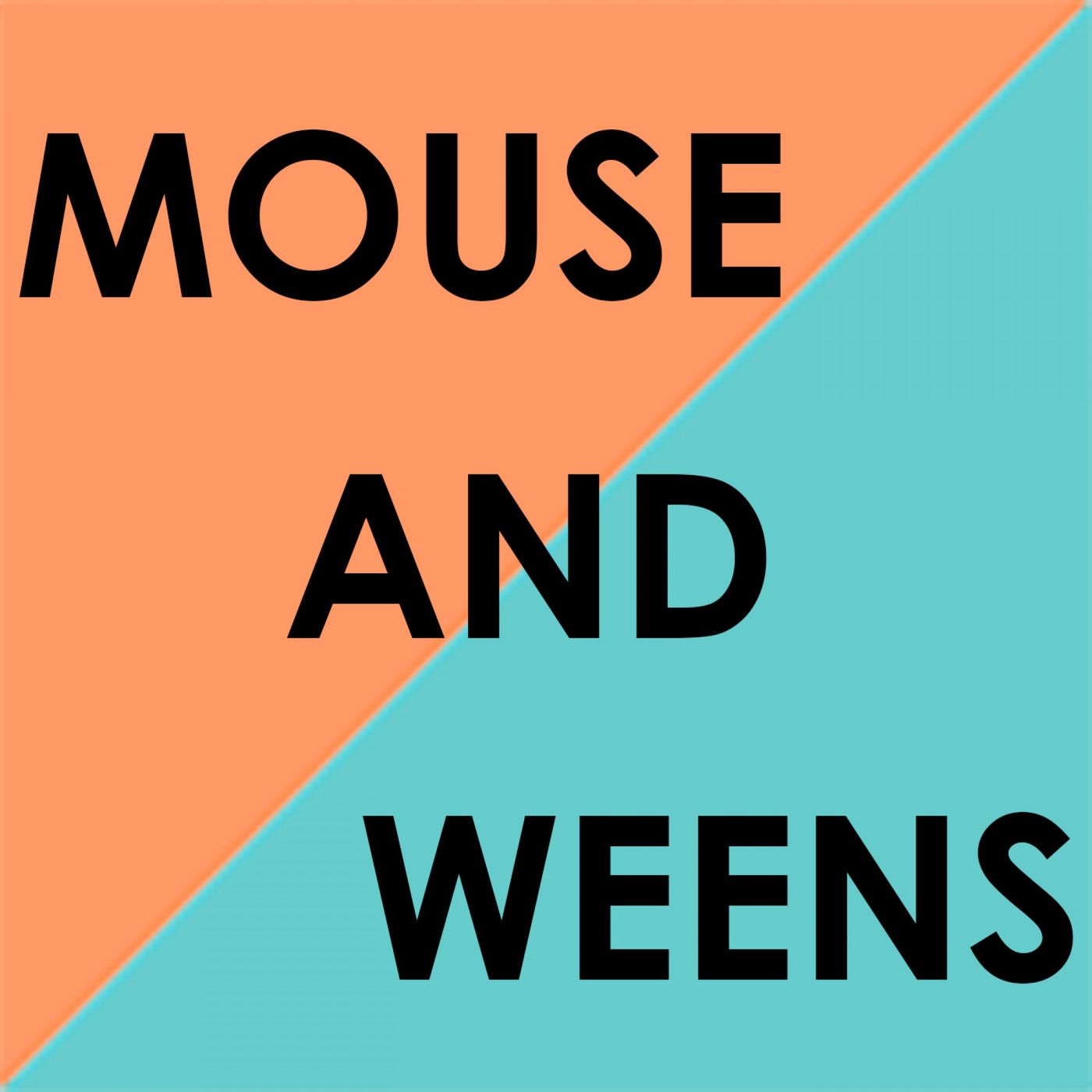 Ski-Doos and Ski-Don'ts
2019-12-3054:17
E65 – It's Christmas Eve and it's our two-year anniversary, so we go back to where it all began in our mom's basement in Idaho! She even pops in for a bit – a throwback to episode 1 – and we recount childhood holiday stories, getting nostalgic about the elf on the shelf and dad dressed as santa. So much fun but so many lies! We catch up and compare our LA and San Diego parties. And we tell our latest crazy family story about going snowmobiling in West Yellowstone, where we crashed and got stuck in the snow for hours. Did we survive? Or did we freeze to death, only to thaw out and be discovered in the Springtime like so many other victims? You'll have to listen to find out!Mentioned in this episode:* Jim Eggold at https://jimeggold.com our uncle and mentalist!* The Coffee Shop Trio (Matt Politano keyboard, Matt Cory bass, and Steve Ferrone drums)* Holiday card love from Lady Pod Squad podcasts: Cutscenes and Cupcakes, Shelf Love Podcast, Spoop Hour, The Phoenix Nest, Boobies & Noobies, The Geekly, Brook Reading, NRI WomanBe a member on Patreon to receive special content and prizes!Comments on this episode? Stories? Questions? Advice?Call 858-206-8746 or mouseandweens@gmail.com We'd love your input!Facebook Group| Facebook Page | Instagram | Twitter | Ko-Fi | PatreonSong Credit: "Hallelujah I Love Her So" cover by The Coffee Shop Trio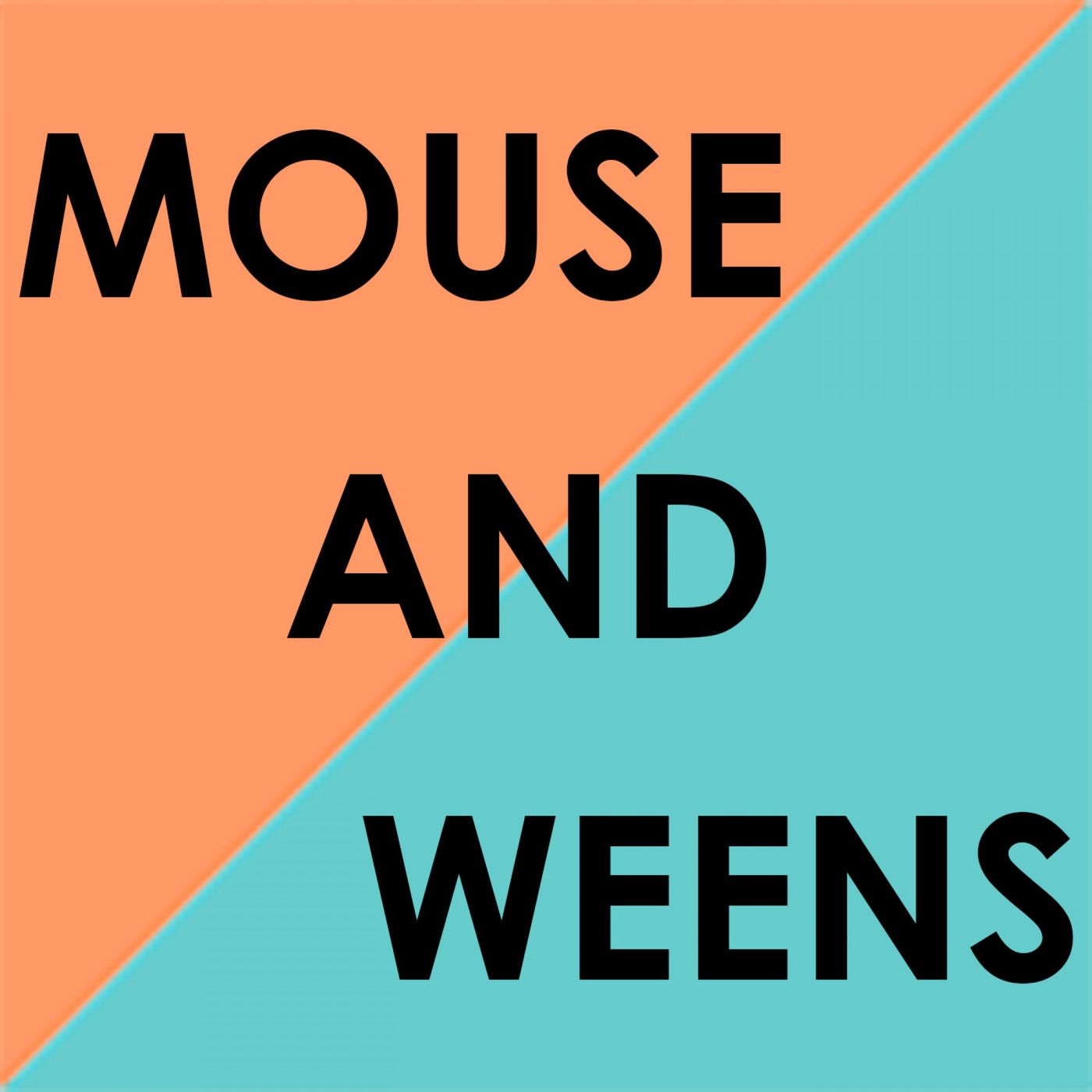 Sex and Love
2019-11-1851:02
E64 – Let's talk about sex. Addicted to love. We put ourselves in the hot seat and discuss role playing in relationships, hear from a couple girlfriends about their fantasies, and talk about spicing up a marriage. When it comes to single life, why do some women pick dirt bag guys? Learn about sex and love addiction and its connection to parenting. The little sister teaches the big sister a lot about attachment theory in this one, amidst lots of laughter and anatomy jokes, especially in our closing song. We just can't help ourselves. We get real with our love lives and it gets real uncomfortable!Song credit: "Synonyms of Sex" by Julianne Eggold and Joelle KohnPromo: #NoOffense ShowBe a member on Patreon to receive special content and prizes!Comments on this episode? Stories? Questions? Advice?Call 858-206-9971 or mouseandweens@gmail.com We'd love your input!Facebook Group| Facebook Page | Instagram | Twitter | Ko-Fi | Patreon
E63 – Weens hosts Mouse and family for a day at her work at Warner Brothers Studios to tour behind the scenes and meet Nathan Fillion! We give the play by play of everything from tv show sets we walked around on, to the prop rooms, to the costume warehouse, to the scene we watched get shot, to the conversation we had with the star of The Rookie.  Hear Joelle's review of the family friendly Magic Castle Hotel, the adventures on Hollywood Boulevard, and some of the secret sights on the backlot. We discuss the special effect props the kids encountered on location and the demystification of the big screen. Weens interviews co-worker Bruce Sharpp and we learn how this electrical rigging gaffer balances family life and showbiz. If you're a fan of Harry Potter, DC Universe, Wonder Woman, Aquaman, Friends, The Big Bang Theory, Fuller House, Young Sheldon, Chuck Lorre, Lucifer, True Blood, Batman, or The Rookie, be sure to listen and follow our social media to see all of the movies and pictures we will post!Song credit: "Toy Piano Love" by Julianne EggoldPromo: The Cutaways PodcastBe a member on Patreon to receive special contentQuestions or advice to 858-206-9971 or mouseandweens@gmail.com We'd love your input!Facebook Group| Facebook Page | Instagram | Twitter | Ko-Fi | Patreon
E62 – Mouse recaps her girls' trip wine tasting in Mexico with friends but feels guilty being gone three weekends in a row. Meet Joelle's friends and find out if her husband is really okay with all this time away or resentful? Are the kids feeling abandoned thinking mom is selfish? How do you take female friends from acquaintances to besties and how do you keep those friendships going over the years? We go over reasons why we need our mom's nights out and the science behind having girlfriends. We will post study references in our Show Notes. Hear the statistics on how much moms really work and how much free time they have to themselves. No wonder we need our time away! Then we read a controversial article about why some mothers don't want girl time. Is it healthier to focus more on your husband or is it codependency? Joelle feels judged by this "blessed" woman who shoulds her, but maybe it's insecurity and she needs to hear it? Weens does a great job giving advice as a non-mom and talks kids' independence, giving up some control, and raises the future question of how much you should talk dirty in front of your kids. This is a good one for all of us striving to get balance with parenting anxiety. Please take a listen and rate/review on Apple Podcasts to let us know what you think! Thank you!Song credit: "The Mouse and Weens Thank You Song" by Julianne Eggold and Joelle KohnVideo of this episode on www.mouseandweens.com and YouTubeNew! We are on Patreon! Please become a member and receive special content.Write or call in at 858-206-9971 or mouseandweens@gmail.com We would love your input!Facebook Group| Facebook Page | Instagram | Twitter | Ko-Fi | Patreon
United States