Discover
NFL: The Dave Dameshek Football Program
Claim Ownership
NFL: The Dave Dameshek Football Program
Author: NFL
Subscribed: 3,514
Played: 144,227
© All Rights Reserved
Description
Dave Dameshek sets his gaze on the NFL landscape to analyze, celebrate and - when necessary - offer improvements to America's true national pastime from a true fan's perspective. Dave is frequently joined by players, as well as his NFL Network regulars to talk about the game of football and perhaps more importantly, the game called life. On this podcast, nothing is off-limits... Except some stuff.
Dave Dameshek heads to Los Angeles Chargers training camp in Costa Mesa but first was in Studio 66 with Eddie Spaghetti! Shek adds another team to his no playoffs for you list - sorry Cincinnati Bengals (15:35). First up from Chargers camp we hear from defensive end Joey Bosa (21:34). Next Chargers player we sit down with is wide receiver Mike Williams (29:11). Finally, we round out the LA Chargers interviews with first round selection Jerry Tillery from Notre Dame (40:24).
Dave Dameshek is joined in Studio 66 by Handsome Hank to answer the big questions across the NFL this week. Shek starts off the show telling Hank why he disliked school (5:05) and his trip to Harry Potter World at Universal Studios (10:23). Next up the duo gets into the Fresh Takes segment (13:03) by answering the "Big 3" questions of the week involving Antonio Brown, the Baltimore Ravens and Jimmy G vs Mitch Trubisky? Then, Shek and Hank along with Eddie Spaghetti gave teams that were not making the 2019 NFL playoffs (45:20). Lastly, Hank gives us his U.K. player update (1:01:08).
Dave Dameshek is joined in Studio 66 by Maurice Jones-Drew before Week 2 of the preseason begins! The duo kibitzes about MJD's short summer vacation and what's happening in Dallas with Dak Prescott's contract demands (8:45). Next, Shek asks Maurice if he agrees with the Jaguars placing him 4th all-time on their list of the franchise's best players (21:15). Lastly, Shek and Eddie Spaghetti recap MJD's visit and pick their own surprise team for 2019 (27:38).
Dave Dameshek is first joined in Studio 66 by our old pal, Maurice Jones-Drew! MJD gives us his take on the Antonio Brown helmet scenario (3:38) and a surprise team he thinks could be a contender this season (10:50). Next up, Handsome Hank returns (15:50) from his England vacation to dive into a bunch of topics including Shek's wedding (18:40), grossest things in sports (33:10) and what needs to happen to make the perfect NFL season (48:48).
Dave Dameshek is joined in Studio 66 by digital wall of fame member - Shaun O'Hara! The guys kibitz about a bunch of football topics including why Shaun wore number 60 (4:55), Ryan Kalil coming out of retirement (6:50), why the Eagles are a dominant team (29:00), how Eli Manning looks in training camp (33:15) and can Odell Beckham coexist with Baker Mayfield (49:40)? Shek and Shaun also got into who will have the better 2019 season between Saquon Barkley and Le'Veon Bell (14:43) as well as Antonio Brown's strange exit from Pittsburgh (52:00).
Dave Dameshek is joined in Studio 66 by Matt "Money" Smith who finally makes his return! The guys kibitz about a wide number of topics including who Shek's kids should root for between the Steelers and Chargers (12:55), Eddie Spaghetti getting a mohawk (14:50), the worst tattoos you could possibly get (18:15) and Michael Thomas' contract (44:55). Shek and Money also got into Melvin Gordon and Zeke Elliot's contract situation during the Zaxby's Fresh Takes segment (25:40). We round out the show with some voicemails from Kent Brown's mom (51:14) sandwiched by a Chris Harrison story (53:20).
Dave Dameshek leaves Studio 66 and heads to the University of California Irvine for Los Angeles Rams training camp! We first hear from newly acquired veteran safety Eric Weddle who kibitzes about joining a new team and playing with someone as dominant as Aaron Donald (5:07). Then, we hear from legendary defensive coordinator, Wade Phillips, who chats about his father Bum Phillips and how to recover from that SB LIII loss vs the Patriots (14:46).
Dave Dameshek is joined in Studio 66 by one of the newest members of the NFL Media team - Andrew Hawkins! Hawk kibitzes with Shek about his training camp experiences living with A.J. Green (13:50), why the slot receiver became important (9:05) and how it was being near Bill Belichick (18:50). Then, the guys got into the NFL's Top 100 list involving Baker Mayfield vs Jared Goff vs Sam Darnold (36:40). Finally as Hawk exited the studio, Marc Sessler joined to talk more Browns including which historic Browns player would he add to their 2019 roster (46:45).
Dave Dameshek is joined in Studio 66 by Cole Wright for a brand new DDFP! The guys start out joking about how their workouts have been lately (14:05) followed by some running back talk as Ezekiel Elliott and Melvin Gordon prepare to holdout from camp (18:50). Next, Shek, Cole and Spaghetti add a past player to each of NFC teams roster to help improve them (26:00). Lastly, the group looks back on the career of Mark Sanchez and how we'd view him differently if he brought one of those AFC championship Jets teams to the Super Bowl (1:13:47).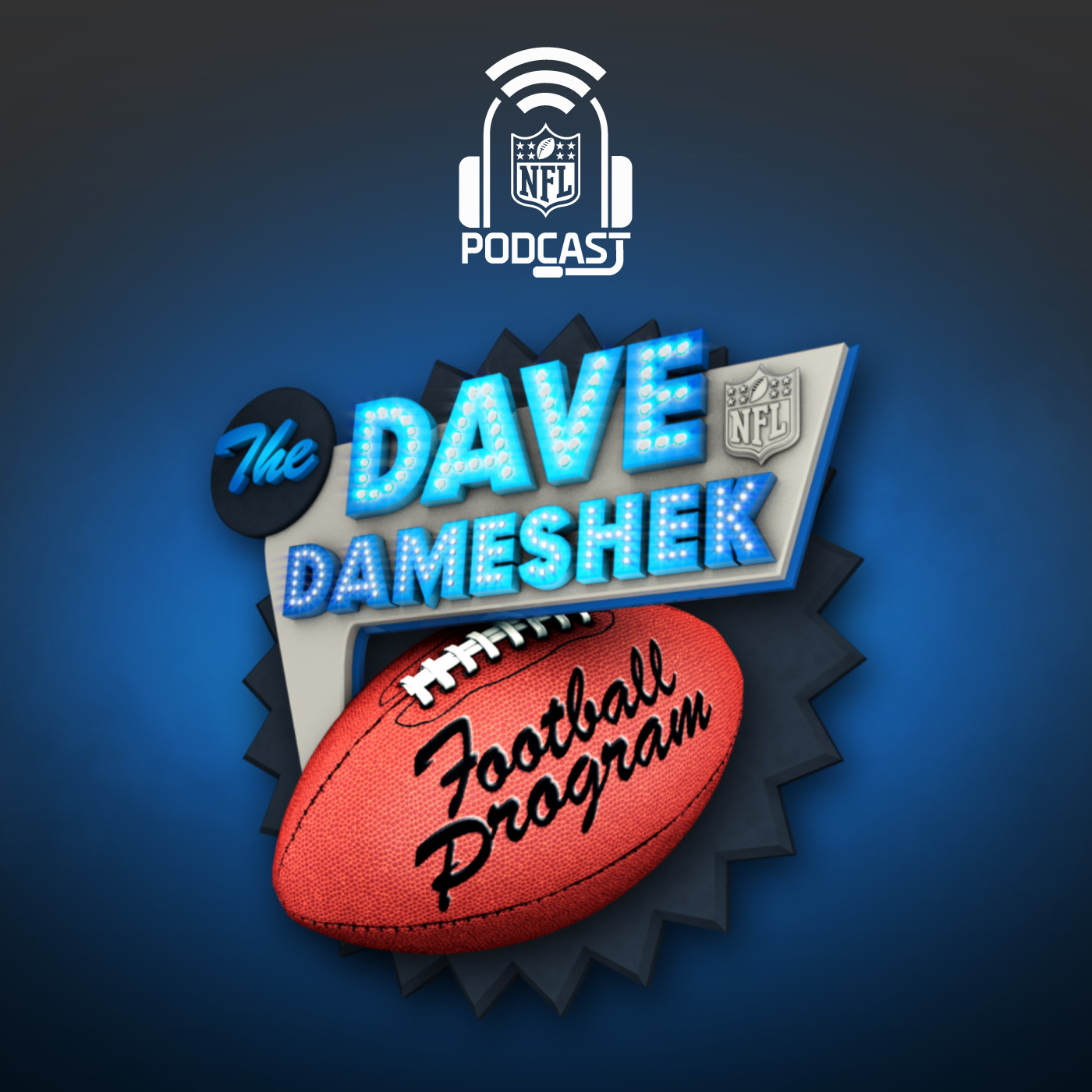 Dave Dameshek leaves Studio 66 to visit the new and improved Stage 5 to welcome the great Joe Manganiello. The two native Pittsburgh-ers hit on a wide range of topics including - Joe's new movie Bottom of the Ninth (6:45), Ben Roethelisberger's pass to Santonio Holmes in SBXLIII (26:35), his worst Steelers memories (22:50), how he got into acting after being a high school phenom athlete (10:25), and what it was like filming Trueblood and Magic Mike (40:20). And of course, Shek wouldn't let Joe leave without touching the 10 foot pole (46:15).
United States