Claim Ownership
Author:
Subscribed: 0
Played: 0
Description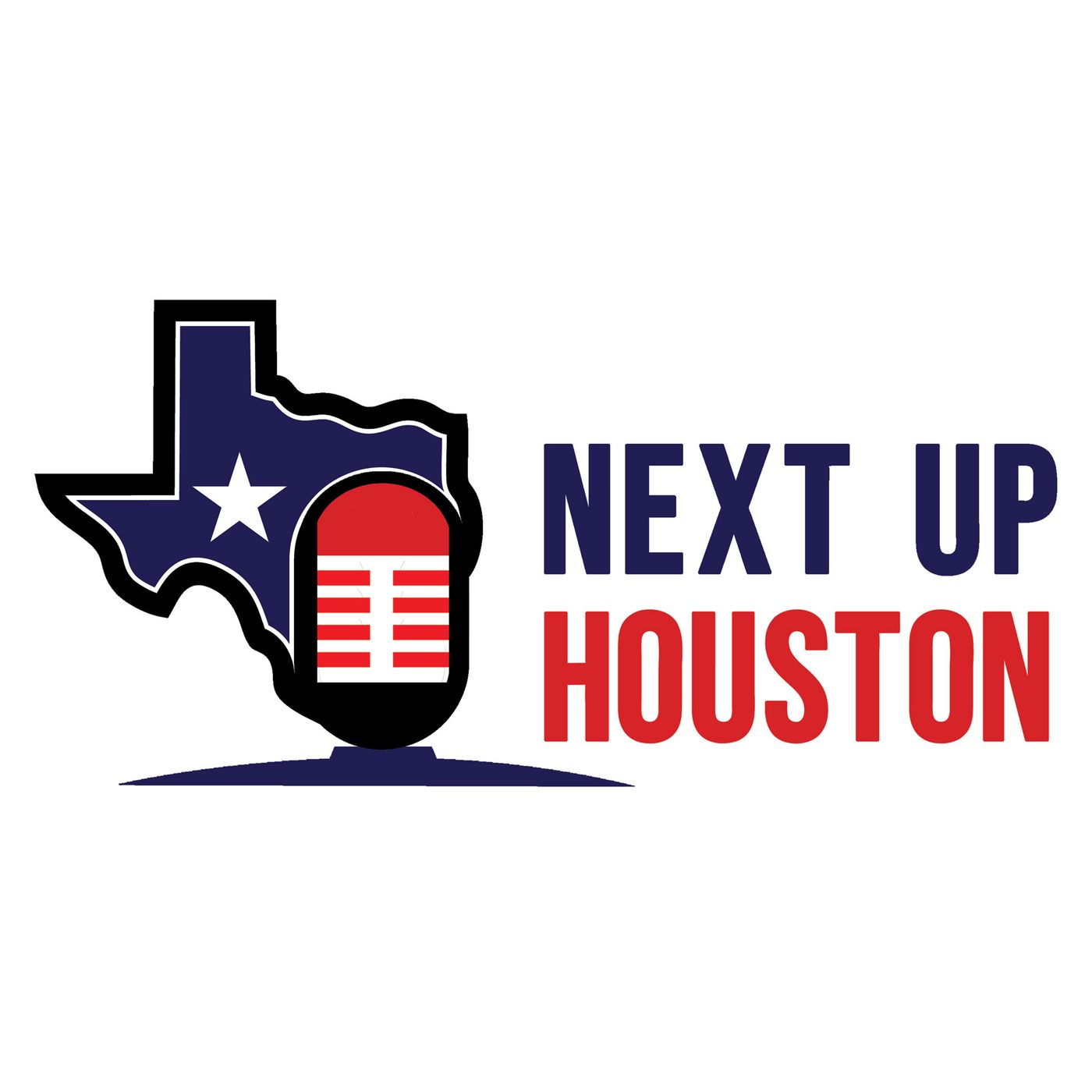 Host Dr. Christel Bastida interviews two guests regarding their startups. First, Bastida speaks with Ish Singh of FedTech. Second, she talks with Steve Jimenez of Rootd.
Danny Milliken, director of education and programs at the Houston Botanic Garden, joins the show to discuss UH basketball, government, and gardening.
Next Up Houston welcomes James Beard Award-Winning Executive Chef Robert Del Grande. He shares his story of following love to Houston, putting Houston on the map as a food city, and cooking with other famous Chefs like Julia Child and Wolfgang Puck.
We talk with Houston City Council Member Michael Kubosh about a scandal at the Houston Airport System, with HFD Sr. Capt. Ryan Lee about new lawsuits involving fire gear causing cancer, and with Texas country music artist Patrick B. Ray who shares his story and music.
Today on Next Up Houston, Host Jason Rowe speaks with Attorney Eric Dick about what to do if you suffered damage from the freeze, City Council Member Michael Kubosh about the crime wave in Harris County and which judges are to blame, and with Tony Salas of the Greater Houston Trucking Association about convoys in the U.S. and Canada.
Today on Next Up Houston, Host Jason Rowe welcomes renowned Houston Chef Chris Shepherd about his Underbelly food concepts, life as a Chef, and his Southern Smoke foundation benefitting the hospitality industry. We also talk with cowboy Tex Christopher about the rodeo life in anticipation of the return of the Houston Livestock Show and Rodeo!
Reviewing the years top stories and welcoming back Matthew Marchetti, Crowd Source Rescue. As well as the Houston music scene with Art Baez of Shady Acres Saloon.
Joining Jason Rowe for this Christmas celebration is Pastor Gregg Matte of Houston's First Ba[ptist Church, Bishop Italo Dell'Oro of the Archdiocese of Galveston-Houston, and Santa!
Former Harris County District Clerk Chris Daniel and updates on Supreme Court cases challenging Roe v. Wade.
Attorney Jason Rowe speaks with Judge Angela Graves-Harrington about Adoption Day. Rowe also talks with Attorney Troy McKinney about the Kyle Rittenhouse trial.
Councilmember Michael Kubosh and candidate for Harris County Judge Randy Kubosh join Attorney Jason Rowe and Dr. Christel Bastida to discuss Houston politics.
Council Member Greg Travis talks about his next steps, Hector Giron shares his work honoring WW2 Vets, and Jazz legend Eric Harland returns to Houston.
Commissioner Ramsey joins the show to discuss redistricting. Matt Wiltshire guest co-hosts.
Sharing an afternoon, discussing the life and times of Houston author, lawyer, father, and grandfather, Russell Little.
Women Leaders in Government and Business with Sue Lovell, Abbey Lee and Karen de Amat.
A special episode honoring those lost on 9/11, with Guest Co-Host HPFFA President Marty Lancton, and stories of honor, service, sacrifice, and remembrance from Wesley Hunt and David Ryan.
A special Labor Day weekend show featuring HPFFA President Marty Lancton and updates on Houston's Fire Fighters disputes with the City, and a story of entrepreneurship from Small Business Owner and brick mason Benjamin Guajardo.
From Refugee to Chef, with a Houston Chef who is Turning Up the Heat, Jennifer Sebassigari
Simone Biles, Best Restaurants and Cheap Dates
United States