Discover
Not Your Father's Movies
Not Your Father's Movies
Author: Not Your Father's Movies
Subscribed: 7
Played: 410
© Copyright 2020 All rights reserved.
Description
Not Your Father's Movies is a podcast where we discuss "dad movies"! Those time-honored classics we loved watching with our fathers, and those classics we want to watch with our own kids. Every week, we break down another entry in the "dad canon," to discover what exactly constitutes a "dad movie," and if the movie we are discussing belongs in the Hall of Fame!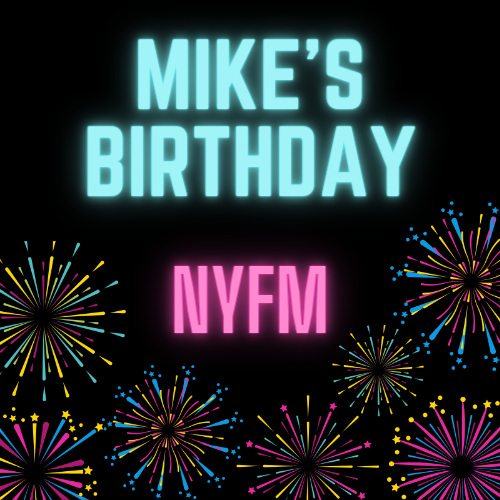 Mike's Birthday!
2021-10-1801:53:35
HAPPY BIRTHDAY MIKE!   We have come all the way around here at Not Your Father's Movies, with the third dad-father getting his birthday episode. And, as a surprise to everybody, Mike has chosen ZOMBIES as his birthday topic! Jesse had movies he remembers with his dad, Vito had the beauty of choreography, and Mike has chosen those brain eating beasts that defy logic but also get under our skin: the Undead!   We are principally discussing 28 Days Later, Shaun of the Dead, and Train to Busan, although we avoid major spoilers for all of those, and we branch out into a larger discussion in general. Are these Zombie movies DAD movies? What is so interesting and engaging about them? What's the philosophy, besides watching the undead get wrecked?    Listen to us answer all this and more!   Find us at www.nyfmovies.com, email us at notyourfathersmovies@gmail.com and find our socials HERE
Featured Guests: Letteney and Dom   Come listen to some dads and friends all be the opposite of quiet in this episode as we talk about 2 Quiet 2 Place.   Listen 2 Jesse, Mike, Letteney, and Dom argue about this movie! Some of us really like it, some of us don't really care about it 2 much. Vito is once again not able 2 join us because he was 2 loud and got eaten.   We talk about so many things! Is this family stupid? Why are they doing anything they are doing? Just how dad is this movie? What does it mean 2 be a dad if you don't have kids anymore?! Also, Radioshack?    Time 2 turn down that volume and get 2 listening or else you get eaten like Vito.    Email us with your thoughts or corrections or requests at notyourfathersmovies@gmail.com, our website at NYFMovies , and our socials at our linktree
Featured Guests: Letteney and Dom   Come join us this week for a very quiet podcast in which we whisper all our thoughts....   Kidding! We'd all totally be dead in the apocalypse. Just like Vito, who unfortunately was unable to join us for this episode. Way to go man.    BUT, starting out our new HALLOWEEN-themed series we're talking about A Quiet Place, from 2018. Jim Halpert's - sorry, John Krazinski's - first foray into horror alongside his real life wife, Emily Blunt, was a surprising success in the box office and a really fascinating new entry in the apocalypse-horror genre; and more importantly, showed dads everywhere that only in an apocalypse will they finally have silence.   What do you think, is this the daddest dad movie that ever dadded? YOU MAY THINK YES, but does everyone?   Now SHHH!! Find a partner, share your headphones, and motion at strangers to listen to our episode! Whatever you do though, don't make a sound...   Find us at www.nyfmovies.com, email us at notyourfathersmovies@gmail.com and find our socials HERE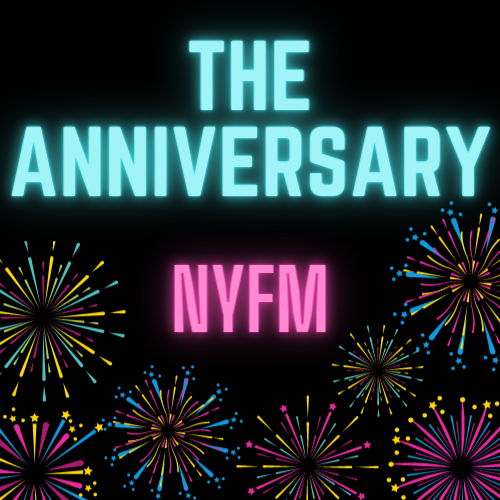 NYFM ANNIVERSARY!
2021-09-2703:33:21
We have been talking about dad movies for a whole year! Woohoo!   Come celebrate! The hosts spend a few minutes talking about the show and the past year, then we have guests from past episodes! All here to talk about dad movies. Their conversations are all time stamped below. We have: Lis, Letteney, Sirr, David, Brotha Dave, Chris, Max, and Dom   QUESTION 1: The question we've all been waiting for. WHAT. IS. A. DAD. MOVIE? Jesse & Lis: 22.53 Jesse & Letteney: 24.32 Vito & SIRR: 31.24 Vito & David: 35.23 Mike & Brotha Dave: 39.57 Mike & Chris: 45.19 Vito & Max: 57.31 Vito & Dom: 1.13.51   What movies do you associate most with your father? What do you hope your kids will associate with you? Jesse & Lis: Mom Movie: 1.21.20 Jesse & Letteny: 1.25.13 Vito & Sirr: 1.28.28 Vito & SPCAC: 1.35.55 Mike & Brotha Dave: 1.45.00 Mike & Chris:  1.56.35 Vito & Max - 2.10.08 Vito & Dom - 2.21.28   What movie that you've seen in the last couple of years qualifies as a dad movie - and, if you could choose any movie to do an episode on, what would it be? Jesse & Lis:   2.31.04 Jesse & Letteny: 2.34.01 Vito & Sirr: 2.38.46 Vito & David W: 2.45.33 Mike & Dave: 2.48.41 Mike & Chris: 2.56.41 Vito & Max: 3.02.39 Vito & Dom: 3.04.38   This is a LONG episode and as there tends to be, we had some Epic Tangents - and we can't just throw them away! We know that's the real reason you're here so STAY TUNED for the end of the episode to find out...  WHAT NYFM GOT WRONG IS THE DARK KNIGHT ANY GOOD WHAT MOVIES WILL LAST??? and much more.   Thank you, dear listener, for listening. We're so excited for what the next year will bring.
Featured Guest: Isak   Surprise! We have one more MODERN WESTERN for you all! It's Tombstone from 1993 and we are joined by one of the movie's biggest fans: Isak!   Unfortunately, although Isak gets to come on and talk to all of us about his love for Tombstone, Mike was not able to join us this week. We soldier on without him though, hitching up our horses and bringing hell with us as we chase down the myths and legends of the West.   Join us on our final episode of MODERN WESTERNS and tell us what you think by emailing us at notyourfathersmovies@gmail.com, visiting our website at nyfmovies.com and visiting all of our socials HERE
WELCOME TO OUR 50TH EPISODE!!!   Featured: Letteney!   Returning to the well of Jesse's Birthday episode, we are covering 2007's 3:10 To Yuma! Jesse had a fantastic story to tell about this movie in that episode, and you should go listen to it, because unfortunately he is not here for this recording.   We talk about revisionist westerns, we talk Russell Crowe vs Christian Bale, we even talk about who is the most dad actor!   This one was very special for us as we get to cover yet another movie from 2007 that touched us all in a big way. We hope you enjoy listening.    WE. ARE. TAKING. YOU. TO. CONTENTION!!!   Find us at www.nyfmovies.com, email us at notyourfathersmovies@gmail.com and find our socials HERE
For our NEW RELEASE episode for the month of August, we are reviewing THE GREEN KNIGHT which came out in the last weekend of July!   Don't ask, we didn't pick the date it came out, we only knew we had to do it.   This episode is a first for us, as we all felt very strongly about how to read and interpret the events in this strange retelling of the classic Arthurian legend. We felt so strongly, we even end up shouting, pounding, and generally wrecking the studio. What can we say: great art changes those who see it. We hope that, despite the debating, we are still fun to listen to!   Visit us at NYFMovies.com , email us at notyourfathersmovies@gmail.com or visit all of our socials and interact with us HERE   Don't forget to like, subscribe, and rate us on whatever platform you listen to us on. We really appreciate it!
Featured Guest: Letteney   Happy Birthday Vito!   Following Jesse's wild and wonderful Bday episode back in February, Vito's birthday is up next.    You want to know what he picked, don't you?   You want to know what's in this episode, what has Vito been thinking about for the last six months in preparation for this episode?   What could he have possibly picked?   Just listen.   Answer our question to you all at notyourfathersmovies@gmail.com or our SOCIALS or visit our website at NYFMovies.com
Featured Guest: Letteney   For our final episode in our DETECTIVE series, we are so excited to cover KNIVES OUT! It blew our socks off when we saw it in theaters, and now 2 years later, it still has the power to awe us.   We talk about what role luck plays in being a detective, what the inevitability of truth means. Who has the best look? Is Benoit Blanc a better detective than Sherlock Holmes? Is Rian Johnson one of the most truly gifted filmmakers working today?   We answer all these and more as we dive headfirst, knives out and beaks bloody!   Email us at notyourfathersmovies@gmail.com and visit our website at www.nyfmovies.com and find all our social media links HERE.
Guest: Sirr from My Movie Fix Podcast   Is everyone ready for a nap? I know I am! What could possibly be more dad than a nap right? Well, here at NYFM we've got the biggest movie about naps: 1946's The Big Sleep!   This third movie in our Detective Series brings us the gritty noir, the dark characters, the unexpected witty romance, wit, befuddlement, confusion, uncertainty, puzzlement, stupefaction, and heaps of perplexity. Who killed whom? What is the crime? What happens? We aren't sure, but Sirr is guesting with us and he has the key and is here to light the way.    Also, listen as someone actually gets murdered on this very podcast.    Fun awaits!   Also, be sure to check out Sirr's podcast My Movie Fix and browse his awesome cutting boards at https://sirrsfurniture.com/   Email us at notyourfathersmovies@gmail.com   Visit our website at nyfmovies.com   And find our socials here
Here we are with a NEW RELEASE! We have finally decided to cover a Marvel movie! It is our first and we are very excited to talk about BLACK WIDOW. The MCU is difficult for all of us in terms of how much time and conversation we devote to it, but this is a worthy entry.   The fights are thrilling, the women are liberated, the cars blow up!   LET FREEDOM RING!   Kidding aside, we hope you enjoy this conversation! It was a blast to have and we did enjoy the movie, despite having some reservations about the overall message of it.   Email us at notyourfathersmovies@gmail.com   Visit our website at nyfmovies.com   And find our socials here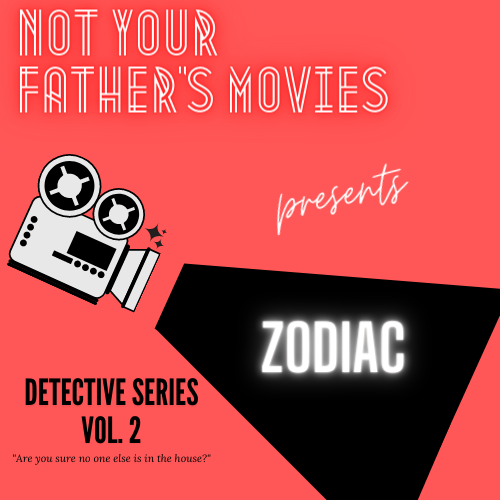 DETECTIVES: Zodiac (2007)
2021-07-1901:46:49
Guest: Henry from Comic Sauce Podcast   Hello everybody and welcome to our second episode in our DETECTIVE series! Here we are exploring those movies about detectives that defined who we are and what we liked.    Zodiac belongs to one of the greatest years of movies, and our excitement to talk about it was only heightened by having Henry from the Comic Sauce Podcast on to join us! It was a defining film for Vito and a perennial favorite. Who was the real Zodiac? Who else was suspected? Did it involve day-old hot dogs? Join us to hear more!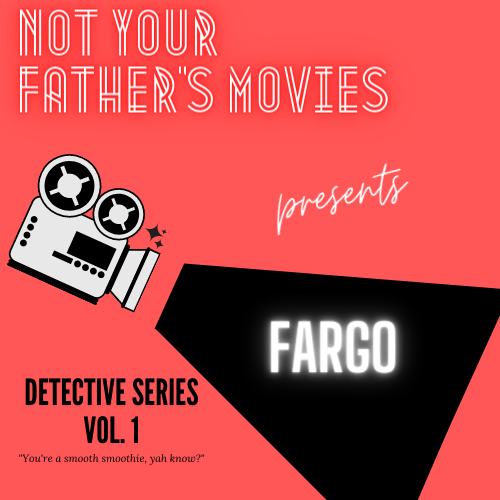 DETECTIVES: Fargo (1996)
2021-07-1201:54:05
Featured Guest: Phil   Hello everyone and welcome to our new series: DETECTIVES! What is more "Dad" than movies about detectives: good guys tracking bad guys to bring them to justice?   In this series, we have chosen four of our favorite DETECTIVE movies and the first is Fargo from 1996 and even though it came out when we were all young, it looms large in our hearts. Come hear if we think it's a Dad movie; do we think it works as a good detective movie? Is Marge Gunderson the best person ever? Who is the Chaos Agent? What was Phil's first car (the head gasket was apparently BROKEN).   If you like what you hear email us at notyourfathersmovies@gmail.com, check out our social media pages here and visit our website at NYFMovies.com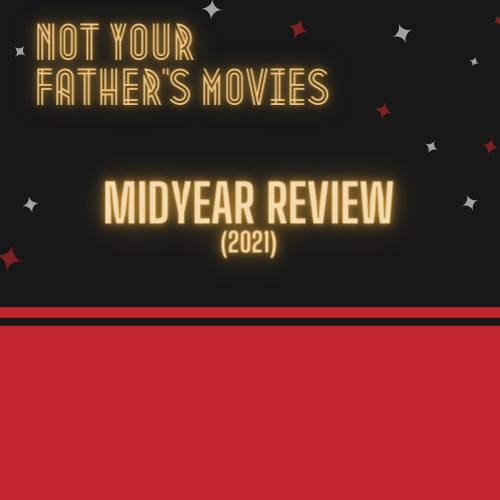 Hey everybody, this week we have a special episode. Jesse is out sick, and Mike and Vito needed to come up with an episode to do together. So we decided to pull back the curtain on the New Release episodes, which will be happening every month on the last weekend. We unveil every New Release movie that we will be covering every month through the end of the year, just in case anybody wanted to keep up with us.   We start with a nice wrap-up of the year so far, the movies we covered and the ones we missed. Listen back to our episodes covering THE LITTLE THINGS, NOMADLAND, GODZILLA VS. KONG, the ACADEMY AWARDS, ARMY OF THE DEAD, and IN THE HEIGHTS.   But we missed stuff like RAYA AND THE LAST DRAGON, LUCA, F9- THE FURIOUS SAGA, A QUIET PLACE II, THE CONJURING: THE DEVIL MADE ME DO IT. What did we miss you enjoyed?   If you want to know what new releases we are covering, you gotta listen to the episode! Find us at nyfmovies.com or email us at notyourfathersmovies@gmail.com  
Okay, everybody, we are tackling Lin Manuel-Miranda's new movie, based on his old musical, IN THE HEIGHTS!   It's got our hopes and dreams and love and it's got Piragua, it's got the Nina-Benny-Usnavi-Vanessa everybody had been demanding since the musical swept the Tony's and since the movie has swept HBO Max and theaters.   It's hot outside and we are all wondering about ambition and destiny and whether or not the coffee is light and sweet.   Hit us up at NYFMovies, notyourfathersmovies@gmail.com or our linktree
Happy Father's Day to all you dads out there! And Happy Father's Day to us! To celebrate, we have the most dad movie we can possibly think of. Not only is the movie universally revered, but we here at NYFM all give this movie a unanimous 5 stars. Also, can you think of a dad movie more dad than this? Because we definitely can't.  Join us as we discuss the family empire. The corruption of Michael (Yes, that Michael). The power and family of Vito (no, the other Vito). We also heap tons of praise on this movie and all discuss our favorite scenes in depth. This podcast has a lot of murder, drama, mob violence, scheming, and intense talking. The movie we are talking about also has all those things, so it really worked out. If that sounds even vaguely interesting or if you just love The Godfather, then give this a listen!
SPECIAL GUESTS: LETTENEY and DAVID from Seriously Pointless Conversations about Culture Matey's, did ya know that the Pirates of the Caribbean series has 5 movies in it? The last two, On Stranger Tides and Dead Men Tell No Tales, are roundly drubbed here. Why two movies in one episode, ya might ask? Well, because these movies are terrible. So terrible, that we couldn't bear the thought of having to dedicate one whole episode on each of them. We discuss how much we don't like these movies, ARRGGHH. We discuss how much they make us hurt inside. How much we despise good music because of these poor souls. We also discuss the series as a whole! Our favorite Jack Sparrow, our favorite villain, and our favorite movies in the series are some topics we debate, ya know, in a friendly fashion! Even if these movies are terrible, this episode is one of our favorites because all us scallywags had so much fun doing it. So strap in and listen to an ol' fashion poop slingin' fest!
Ahoy, mateys! Set sail with us on a voyage to the end of the world to rescue witty Jack! It's At World's End!   On this third voyage, the pirates unite under the call of the Brethren Court to raise Jack, free Calypso, foil East India Trading Company, lick brains, marry Will and Elizabeth, and set sail again as the franchise starts anew.   At least, so was their plan.   Were they successful? Did they do all these characters justice? What was the year 2007 like? How many actual franchises began that year?!   For all these questions and more, listen to the scuttlebutt this NYFM crew trade back and forth over grog. Find our other episodes at NYFMovies.com and our socials HERE and reach out to us at notyourfathersmovies@gmail.com
GUEST: Dom!   It's a NEW RELEASE! And, it is Army of the Dead, now available on Netflix everywhere!   It's a zombie-heist-action-thriller. Sort of. We disagree maybe with every single one of those descriptions of this movie. Also, is it good? Did we have any fun at all? Who is Zack Snyder really? Why does he make this kind of movie and are dad's his chief demographic? We talk about all of that and more including all of our top 3 ZOMBIE MOVIES!   On a bittersweet note, Dom is leaving the shores of southern California to Atlanta, Georgia to make his way in the film industry. We are sad to see him go, but excited for his future. As he begins to make movies, we all wait in the wings to see what he can create. Stay tuned for the Adventures of Dom in the film world!   As always, find us at www.nyfmovies.com and email us at notyourfathersmovies@gmail.com and find all our socials HERE
GUEST: Brett    Pull yourselves up by your bootstraps, you twice-cursed landlubbers! This here is the second episode in our franchise series covering THE PIRATES OF THE CARIBBEAN.   Joined are we by Brett, former co-host with Vito of the Carport Filmcast, as he sets sail with us to find Dead Man's Chest! As former shipmates, Brett and Vito go back aways and they finally come together on a new pod after 4 years apart.    The second entry into the franchise is a tricky one, maybe over long and maybe too gross? Aye, but excellent and amazing (says Vito) and stilted (says Jesse) leaving Mike the sailor in the middle. Come listen to our tales of nostalgia, and our attempts at breaking down this confusing yarn.   Thanks for stopping by! Find our other episodes at NYFMovies.com, email us at notyourfathersmovies@gmail.com and find our linktree with our all socials here
United States