Discover
Oprah's SuperSoul Conversations
Claim Ownership
Oprah's SuperSoul Conversations
Author: Oprah
Subscribed: 301,785
Played: 2,346,897
© All rights reserved.
Description
Awaken, discover and connect to the deeper meaning of the world around you with SuperSoul. Hear Oprah's personal selection of her interviews with thought-leaders, best-selling authors, spiritual luminaries, as well as health and wellness experts. All designed to light you up, guide you through life's big questions and help bring you one step closer to your best self.
In a live appearance at UCLA's Royce Hall, author, entrepreneur and award-winning web host Marie Forleo explains why she believes everything in life is what she calls "figureoutable." Marie wonders, "Why do some people struggle while others find a way to thrive, often despite the most challenging circumstances?" In exploring the answer, Marie shares the valuable life lessons her mother taught her about how to handle life's inevitable problems. Marie also believes our attitude, spirit and tenacity can affect the outcome of any challenge that comes our way.
New York Times best-selling author, columnist and political commentator David Brooks discusses his new book, The Second Mountain: The Quest for a Moral Life. David explains there are two metaphorical mountains we must climb to live a moral life. He describes the "first mountain" life, which is self-centered, vs. the "second mountain" life, which is others-centered. David provides insight into how our culture operates from a "first mountain" perspective, by shaping us to be individualistic, but says it is the community approach to life where joy can be found. David also shares how his own suffering led him to discover a deeper spiritual and connected life.
In a live appearance at UCLA's Royce Hall, New York Times best-selling author Glennon Doyle asks what would happen if we stopped being afraid of our pain. The founder of the online community Momastery and president of the nonprofit organization Together Rising, Glennon takes us on what she calls the "journey of the warrior," explaining there is no easy way out when it comes to life's challenges. "The willingness to dwell in our discomfort and truly listen is how we turn our pain into power," she says.
In a live appearance at UCLA's Royce Hall, clinical psychologist, parenting expert, and New York Times best-selling author Dr. Shefali Tsabary teaches us how to let go of traditional ways of thinking in order to become the essence of who we truly are. She explains how our essential "selfhood" is stripped from us, piece-by-piece, as we grow into adulthood. Dr. Shefali also makes a plea for what she calls "a case against parenting."
In a live appearance at UCLA's Royce Hall, spiritual adviser, activist and New York Times best-selling author Marianne Williamson explains how, through relationships, we can transcend worldly concerns and achieve a greater sense of spiritual enlightenment. She shares what she believes is the most powerful thought you can have and why it will benefit all your relationships. Marianne also offers a powerful metaphor to explain how we're all connected to each other and to the universe.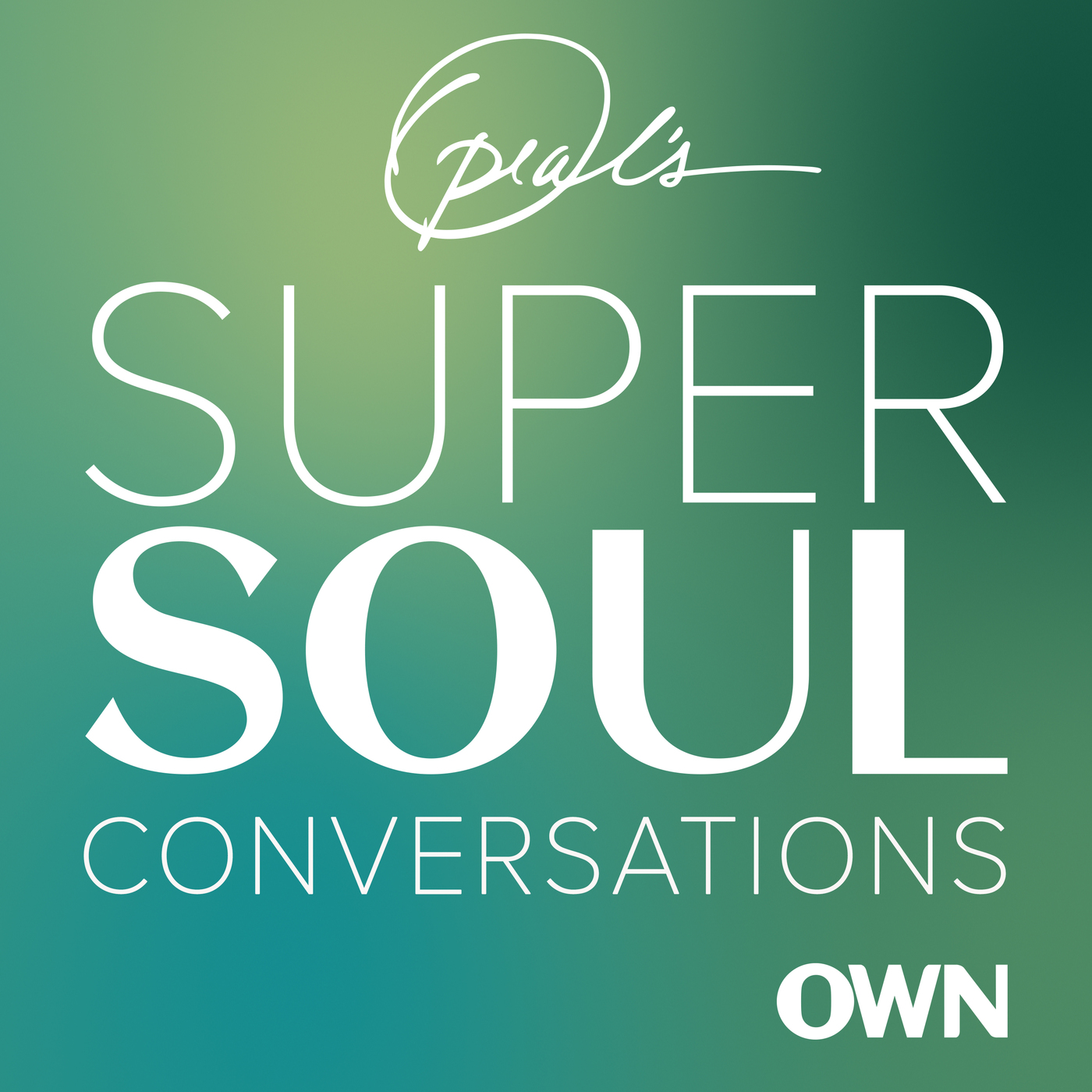 Tara Westover: Educated
2019-05-0601:08:22
2
New York Times best-selling author Tara Westover discusses her memoir, "Educated." Tara describes what it was like growing up in the remote Idaho mountains as the daughter of survivalist Mormons. She explains her family was so isolated from mainstream society that there was no one to ensure the children received an education, and no one to intervene when Tara's older brother became violent. Tara did not attend school or see doctors, and had minimal interaction with the outside world for 17 years. Despite this unorthodox upbringing, Tara taught herself enough mathematics and grammar to earn acceptance into Brigham Young University. Her quest for knowledge transformed her, taking her to Cambridge University, where she earned her Ph.D. in history. This coming-of-age story of courage serves as an inspiring reminder to anyone looking to find their own, unique voice. This conversation was recorded in front of an audience aboard the O Magazine Holland America Girls Getaway Cruise.
In a live appearance at UCLA's Royce Hall, author, spiritual teacher and intuitive Caroline Myss shares a powerful exercise that demonstrates why healing doesn't begin in the mind, but deep within the soul. Caroline also explains how to know when something is incongruent in your life and how to fix it. Caroline is a five-time New York Times best-selling author and internationally renowned speaker in the fields of human consciousness, spirituality, mysticism, health and the science of medical intuition.
Philanthropist and co-chair of the Bill & Melinda Gates Foundation, Melinda Gates discusses her new book, "The Moment of Lift: How Empowering Women Changes the World." Believing that all lives have equal value, Melinda and her husband, Bill Gates, have donated more than $50 billion to improving equity, health and education in the United States and around the world. Through her work at the foundation over the last 15 years, Melinda has seen firsthand that empowering women and girls can bring transformational improvements in the health and prosperity of families, communities and societies. "How can we summon a moment of lift for human beings?" Melinda asks. "And especially for women because when you lift up women, you lift up humanity." 
New York Times best-selling author Elizabeth Gilbert is known for following her passion, but says she no longer advises others to do the same. Instead, Elizabeth makes the case to follow your curiosity. Elizabeth says she believes the word "passion" can trigger feelings of stress and pressure, and doesn't even know if she believes in following it anymore. "At some point in your life, you were told, 'Chase your passion,'" she says. "Not everyone knows how to answer that command."
In a live appearance at UCLA's Royce Hall, New York Times best-selling author, pastor and podcaster Rob Bell raises profound questions about being alive. Rob explains how our attitude can actually turn back the hands of time and reveal to us what he calls "the joys of growing younger." Rob also shares that his prayers are far from poetic. "They're actually straight forward and sound more like, 'You take it,'" he says. Rob explains how these prayers have led to some of his biggest revelations. 
United States