Claim Ownership
Author:
Subscribed: 0
Played: 0
Description
Jack Blanchard speaks to some of the key U.K. players involved in the passage of the Maastricht Treaty and ponders whether this was the moment which set Britain on the path to Brexit.Former British diplomat John Kerr recalls the epic all-night negotiations in Holland, including a session where he hid under a table to offer secret advice to Prime Minister John Major. Treasury Minister Francis Maude tells how he was dispatched to sign the treaty by his then-boss, Chancellor Norman Lamont, who seemingly did not want his own name enshrined upon the document.Rebel MPs Iain Duncan Smith and Bill Cash recall the heated debates in parliament which then followed, with Tory Euroskeptics working hand in glove with opposition Labour MPs led by shadow Europe minister George Robertson, who also appears on the podcast.Former Tory whip Andrew Mitchell recalls the Major government's valiant but ultimately abortive attempts to push the rebel MPs back into line. And Cambridge University's Professor Catherine Barnard explains the wider significance of the Maastricht Treaty and its impact upon Britain, 30 years on. See acast.com/privacy for privacy and opt-out information.
As Russia's illegal invasion of Ukraine continues, Jack Blanchard speaks to diplomats, nuclear experts and historians about how we can best hope to avoid the conflict escalating into full-blown nuclear war. Former Foreign Office head Sir Simon Fraser and former NATO Policy Chief Fabrice Pothier analyse Western policy toward Russia since the end of the Cold War, and explain how they believe the current crisis is likely to play out. The Russian Cold War historian Professor Sergey Radchenko provides some historical context, detailing moments during the 20th Century when tensions between the Soviet Union and the U.S. almost spilled over into direct conflict — and how disaster was ultimately averted. And the Norwegian academic Dr Kristin Ven Bruusgaard, an expert on Russian nuclear strategy, explains the circumstances in which Russian President Vladimir Putin might actually reach for the nuclear button, and how he might yet be deterred from doing so. See acast.com/privacy for privacy and opt-out information.
This week Jack Blanchard heads north to Manchester to talk music, football, history and politics with Mayor Andy Burnham. In his favored city centre bar, Burnham — currently the favorite to succeed Keir Starmer as Labour leader — talks about his childhood growing up on the outskirts of the city, and how Manchester's legendary music scene inspired him to Cambridge University. He discusses the highs and the lows of his 20-year career in Westminster, and the struggle he faced even as a senior minister to get the Whitehall machine delivering for the North. He also runs the rule over Starmer's performance as Labour leader so far, and admits his own fears for the future as Vladimir Putin's war in Ukraine spirals further and further out of control. See acast.com/privacy for privacy and opt-out information.
As Vladimir Putin's brutal invasion of Ukraine plunges Russia's relations with the West into crisis, Jack Blanchard talks to the historian and former U.K. Foreign Secretary David Owen about the turbulent history of the Anglo-Russian relationship.Lord Owen charts the many ups and downs of the 19th and 20th centuries, a period through which Britain and Russia fought side by side in three major wars while also coming close to outright conflict on multiple occasions. He recalls his first visit to Moscow as foreign secretary at the height of the Cold War, and his subsequent run-ins with Presidents Boris Yeltsin and Vladimir Putin while working as an EU diplomat and as a businessman. And he offers a damning verdict on Putin's latest act of aggression, with a chilling warning too of what it might mean for the months ahead. See acast.com/privacy for privacy and opt-out information.
This week Jack Blanchard heads to Plymouth to meet Johnny Mercer, the ex-soldier who as a Tory MP has proved one of the government's fiercest critics. They go sight-seeing, take shelter from a winter storm in various pubs and cafes, and even head to the coast for an ill-advised February dip in the sea. Through the course of the day, Johnny discusses his military career, his disenchantment with the Westminster system, and his campaign to improve the lives of Britain's military veterans.  See acast.com/privacy for privacy and opt-out information.
With questions swirling about Boris Johnson's future, Jack Blanchard looks into the murky world of leadership challenges and asks what it's like to topple a prime minister.Former Aussie PM Malcolm Turnbull recalls the internal coup which ended his premiership in 2018 — and explains why he'd deposed his own party leader, Tony Abbott, in 2015. Tory backbench rebel Mark Francois and Theresa May's Chief of Staff Gavin Barwell recall the plot which ended her premiership in 2019 and changed the course of Brexit. Margaret Thatcher's Private Secretary Caroline Slocock shares her memories of the plot against Britain's first female leader in 1990, and the atmosphere in Downing Street as it became clear her reign was over. And journalist and author Steve Richards explores other great leadership challenges of recent years, including Gordon Brown's war of attrition against Tony Blair and John Major's epic 1990s battle with the Tory Euroskeptics. See acast.com/privacy for privacy and opt-out information.
As Boris Johnson publishes his much-delayed plan to "Level Up" the country, Jack Blanchard explores the long history of the North/South divide in England and the efforts of past governments to narrow the gap.Author and former FT journalist Brian Groom explains how the North/South divide stretches back centuries, and how prime ministers of all parties have been trying to support the North for at least 100 years. Former Deputy PM Michael Heseltine recalls the regeneration schemes he led in the 1980s and 1990s which made him a household name, and the factors he believes made them such a success. John Prescott's former deputy Richard Caborn explains New Labour's radically different approach to the problem, with large public sector bodies set up in 1999 to drive growth in every region. And Nick Clegg's former director of strategy, Polly Mackenzie, sets out why David Cameron's Coalition government tore it all up and started again in 2010. See acast.com/privacy for privacy and opt-out information.
As the "party-gate" controversy rocks Boris Johnson's premiership, Jack Blanchard takes a look at the history and the nature of political scandals.Former Chief Whip Andrew Mitchell, who was forced to resign over the so-called "Plebgate" affair in 2012, reveals what it's like to be at the centre of a bruising political controversy, and how he got his life back on track afterwards. Top political journalists Pippa Crerar and Christopher Hope — who helped break the Dominic Cummings and MPs' expenses scandals respectively — explain what it's like to uncover a major political story, and their disbelief at learning how senior political figures are sometimes prepared to act. And the author and ex-Washington Post journalist Michael Dobbs analyzes the greatest political scandal of them all — Watergate — with the help of thousands of hours of newly-released audio tapes of President Richard M. Nixon.Andrew Mitchell's memoir "Beyond a Fringe: Tales from a Reformed Establishment Lackey," and Michael Dobbs' new book "King Richard — Nixon and Watergate: An American Tragedy," are both available now. See acast.com/privacy for privacy and opt-out information.
As another eventful year in U.K. politics draws to a close, Jack Blanchard is joined by 10 special guests to predict the big stories we'll be talking about in 2022.Conservative Home's Editor Paul Goodman considers what the year ahead may have in store for Boris Johnson, while the New Statesman's Political Editor Stephen Bush reads the runes for a newly-emboldened Keir Starmer.Resolution Foundation boss Torsten Bell warns of economic problems looming in the spring of 2022, while FT columnist and author Anjana Ahuja predicts how the next stages of the pandemic will play out. Polling expert Robert Hayward and Irish Times columnist Newton Emerson look ahead to the May local elections in Great Britain and Northern Ireland respectively, while POLITICO journalists Rym Momtaz and Ryan Lizza preview the French presidential election in May and the U.S. mid-terms in November.Finally, Professor Rana Mitter of Oxford University previews the Chinese Communist Party's 20th party congress, while the Guardian's David Conn considers the political storm raging around the 2022 men's football World Cup in Qatar. See acast.com/privacy for privacy and opt-out information.
As Hong Kong goes to the polls for a highly controversial election, Jack Blanchard is joined by politicians, historians and diplomats to reflect on 200 years of U.K.-China relations.Tory peer Chris Patten, the last U.K. governor of Hong Kong, explains the optimism he felt when the city was handed back to China in 1997 — and his anger at Beijing's recent clampdown. Pro-Beijing Hong Kong legislator Regina Ip gives the opposing view, claiming China has every right to quash pro-democracy movements if deemed illegal.Professor Rana Mitter of Oxford University and Professor Steve Tsang of SOAS explain the historical forces that have shaped U.K.-China relations since the early 19th century. While former U.K. diplomat Peter Ricketts sets out how British policy toward China has evolved over recent decades, and Commons foreign affairs committee chairman Tom Tugendhat explains why his backbench grouping of Tory MPs has been piling pressure on the U.K. government to take a harder line. See acast.com/privacy for privacy and opt-out information.
In a special anniversary episode, Jack Blanchard looks back at the seminal general election of December 2019, with help from experts and insiders from all the main campaign teams.Tory campaign chief Isaac Levido reveals the secrets behind Boris Johnson's slick election-winning machine, including the all-important "Get Brexit Done" slogan. Jeremy Corbyn's policy supremo Andrew Fisher rues the unforced errors and the impossible circumstances which led the Labour Party to its worst defeat in years. The Brexit Party's Gawain Towler and Lib Dem peer Dorothy Thornhill reveal the wildly contrasting fortunes of the minor parties in 2019. And political scientist Professor Rob Ford of Manchester University explains the findings of his team's major new study of the election — and why Boris Johnson's landslide victory could easily have been far bigger. See acast.com/privacy for privacy and opt-out information.
This week Jack Blanchard ventures out of the studio to meet Mayor Sadiq Khan on the streets of south London.Khan takes us back to his old stomping ground of Tooting as he recalls his childhood, one of eight kids in a working-class family of Pakistani origin. Khan visits his old secondary school, where he learned how to study — and how to fight — and then the Islamic Centre where he prays today. They discuss his favorite movies, his favorite sports stars, and the racism he experienced as a young man. And they visit one of his favorite curryhouses for chai masala, pakoras and an in-depth conversation about how cities like London will need to change in a post-pandemic world. See acast.com/privacy for privacy and opt-out information.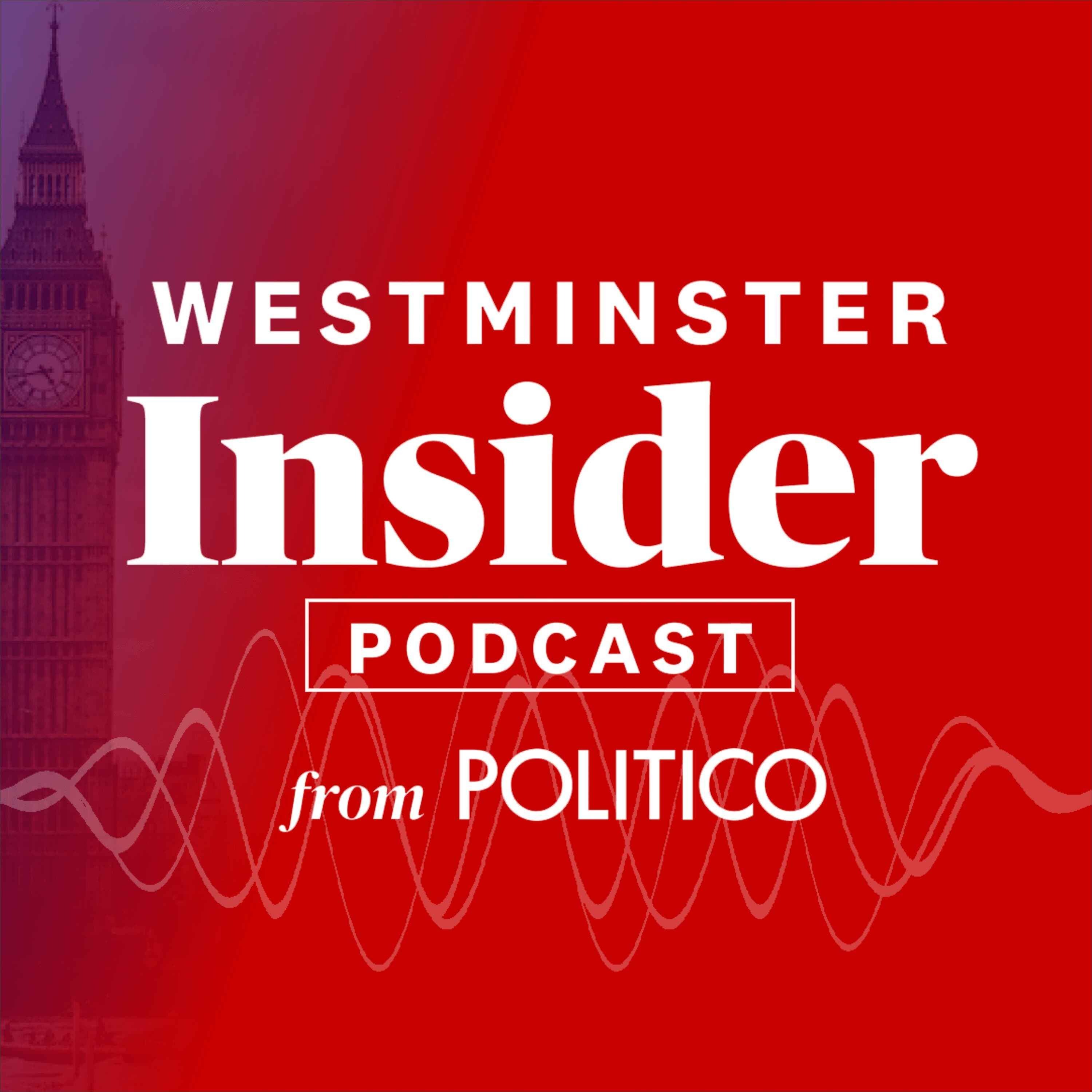 Westminster — like much of the world — was caught napping by the deadly new coronavirus which emerged from China in 2019. This week Jack Blanchard speaks to experts from around the world to consider what we can do now to better prepare for the next pandemic, and avoid a similar catastrophe next time round.Professor Julia Gog of Cambridge University explains how different types of virus spread in different ways, and the sorts of intervention we might need in response. Former U.K. Health Secretary Jeremy Hunt warns of the dangers of Whitehall groupthink, while Dr Jason Wang of Stanford University sets out the lessons we can learn from east Asian countries like Taiwan and South Korea. Richard Hatchett of the Coalition for Epidemic Preparedness Innovations (CEPI) explains how vaccine deployment and distribution can be sped up, while Professor Kevin Esvelt of MIT and Nicole Stephenson of Metabiota stress the best approach of all is to tackle emerging threats at source. See acast.com/privacy for privacy and opt-out information.
This week Jack explores whether Britain's provincial towns — like the town he grew up in and many places he has lived since — have been "left behind" as the economy has evolved over recent years.Wigan MP and Shadow Foreign Secretary Lisa Nandy explains why she famously put towns at the heart of her political philosophy, and how she believes places like Wigan can be transformed in the decades to come. Mansfield MP and local council leader Ben Bradley considers the shifting political forces that helped make him Mansfield's first ever Conservative MP in 2017.FT journalist Sebastian Payne discusses his eye-opening road trip through numerous small and medium-sized towns in the north of England last year which resulted in his book, "Broken Heartlands."Academics Professor Henry Overman and Professor Will Jennings mull the demographic and economic changes which have created such disparities between different urban areas, and what we might do to address them. And the Centre for Cities think-tank's Paul Swinney warns Britain's largest metropolitan areas must not be neglected amid the increasing government focus on smaller towns. See acast.com/privacy for privacy and opt-out information.
This week Jack picks through the long and turbulent relationship between the government and the BBC, and asks why these two great pillars of British public life can't seem to get along.Veteran BBC Radio 4 presenter and author Edward Stourton and BBC historian Professor Jean Seaton discuss the checkered history of government/BBC relations, from the 1926 General Strike right through to the modern day — via World War II, the Falklands and Iraq. Former Culture Secretary John Whittingdale and Jeremy Corbyn's former aide James Schneider offer critiques from the Right and the Left, each suggesting the Beeb struggles with ideas it sees as outside the mainstream.And the BBC's current Executive Editor for Politics, Katy Searle, offers a firm defense of the corporation's approach — and reveals the angry 6 a.m. phone calls she frequently receives from Downing Street. See acast.com/privacy for privacy and opt-out information.
As the COP26 summit continues in Glasgow, Jack Blanchard looks back at the history of climate change, from the dramatic shifts at the end of the Ice Age to the political rows of the modern era.Anthropologist Professor Brian Fagan takes us back to pre-historic, ancient and medieval periods to assess how past human societies coped with a changing climate. In more recent history, Margaret Thatcher's Political Secretary John Whittingdale explains why the Tory PM was among the first world leaders to campaign for a global deal on cutting greenhouse gases.Former Labour leader — and ex-climate change secretary — Ed Miliband discusses his experiences of pushing Britain's first climate laws through parliament, and of panicking in his underpants at the COP15 summit in Copenhagen. Author Richard Black and Tory MP Steve Baker discuss the thinking behind those opposed to radical action on the climate.And Boris Johnson's COP26 Spokeswoman Allegra Stratton rings in from Glasgow with an update on the progress — or lack of it — so far. See acast.com/privacy for privacy and opt-out information.
As Britain's political parties finish their annual conferences, Jack Blanchard invites a selection of top speechwriters from both sides of the Atlantic to consider what makes a great political speech.Tony Blair's former chief speechwriter, Philip Collins, talks us through the techniques he used when penning Keir Starmer's leader's speech at this year's Labour Party conference. David Cameron's former chief speechwriter, Ameet Gill, recalls several of the ex- PM's greatest hits, including the 2007 "no notes" party conference speech which helped avert a snap general election. Ed Miliband's former speechwriter, stand-up comedian Ayesha Hazarika, explains the importance of humor in political discourse. And U.S. Vice President Al Gore's former speechwriter, Bob Lehrman, offers a trans-Atlantic view of how the greatest political speeches are structured. See acast.com/privacy for privacy and opt-out information.
This week Jack Blanchard sits down with Lee Cain, who spent three years at Boris Johnson's side as his spin doctor and closest aide.In his first major interview since leaving Downing Street, Cain recalls Johnson's extraordinary journey from U.K. foreign secretary, to backbench rebel, to all-powerful prime minister with a commanding majority in parliament. Cain reveals Johnson's campaign secrets and lifts the lid on the all-important Cabinet resignation in 2018 which helped propel him into power.And he recalls the highs and the lows of the 18 months that followed, from a landslide general election victory to a catastrophic pandemic response which saw 130,000 Britons die — and left Johnson himself fighting for his life. See acast.com/privacy for privacy and opt-out information.
As Germany goes to the polls for an historic election this weekend, Jack Blanchard looks back at some of the great pre- and post-war German chancellors and the impact they've had on Europe and on Britain.Sir Christopher Clark, emeritus professor of history at Cambridge University, and Anglo-German historian Katja Hoyer discuss Otto von Bismarck and his role in creating a powerful new German nation, as well as his less-celebrated successors who helped lead Europe into catastrophic war. Timothy Garton Ash, professor of European Studies at Oxford University, recalls the great post-war chancellors who rebuilt and eventually reunified Germany, from Konrad Adenauer through to Helmut Kohl.And POLITICO's own Matthew Karnitschnig and former Downing Street aide Daniel Korski discuss Angela Merkel's legacy — and her role in Britain's departure from the EU — as she prepares to step down after almost 16 years as chancellor. See acast.com/privacy for privacy and opt-out information.
As Michael Gove is appointed Britain's new housing secretary, Jack Blanchard investigates the crisis gripping the sector and asks why Britain seems forever unable or unwilling to build enough homes.He speaks to three former ministers about their efforts to solve the crisis — including Gove's friend and ex-flatmate Nick Boles, who admits his radical planning reforms of 2013 were a failure. Tony Blair's housing minister Nick Raynsford insists New Labour were right to focus on improving social housing rather than building millions of new properties, but says a mass construction program is now needed. And Theresa May's housing minister — and latterly, chief of staff — Gavin Barwell admits her government became too bogged down in Brexit to push through radical reforms. Meanwhile Dr Gemma Burgess of Cambridge University offers her expert opinion on why homes are so expensive, and the Manchester Evening News' Jennifer Williams offers a view from the North. See acast.com/privacy for privacy and opt-out information.
United States