Discover
ParaReality Radio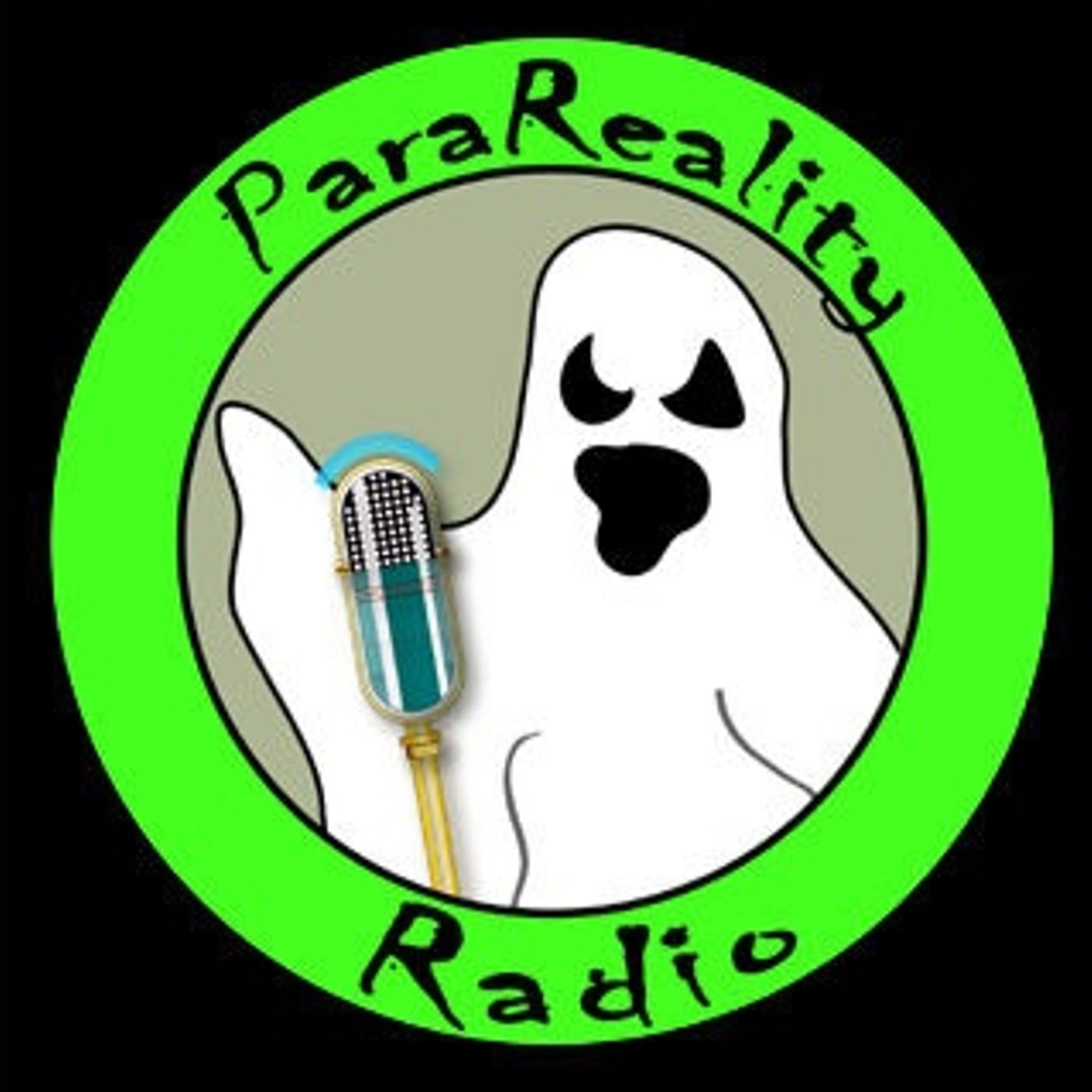 Claim Ownership
ParaReality Radio
Author: ParaReality Radio
Subscribed: 23
Played: 337
© Copyright ParaReality Radio
Description
ParaReality is an Internet stream radio show that airs the first Monday of each month. It is a 2 hour long show that talks to guests from all over the world as they explore paranormal/pagan/spiritual/inspirational topics and issues including subjects related to ghosts, spirits, hauntings, apparitions, electronic voice phenomena, near death experiences, miracles, the unexplained, Wicca, the esoteric, the occult, magick, dreams, UFO sightings, medicine, alternative healing, psychic abilities, and more.
Join long-time paranormal researcher Sandman and his roster of special guests, experts and experiencers, as they explore the realms of the known and unknown. Listen to the show to learn about the great mysteries of the paranormal field in the 20th and 21st centuries.
The Solomon Islands are believed to have been inhabited by Melanesian people for thousands of years. Spanish navigator Alvaro de Mendaña discovered the islands in 1568 and named them Islas Salomon. The United Kingdom established a protectorate over the Solomon Islands in 1893. In the Second World War, there was fierce fighting between the Americans and the Japanese in the Solomon Islands campaign of 1942–45, including the Battle of Guadalcanal. Guadalcanal is the name that most Americans are familiar with. It has long been told by the native islanders that there are giants on the islands, ranging in size from 10 to 15 feet tall. They have very long black, brown or reddish hair, protruding double eyebrows, buldging red eyeballs, flat noses, and wide gapped mouth facial features. The giants are rumored to have been violent in the past, even eating the islanders. They are also rumored to be highly intelligent with a chosen leader who put an end to the eating of the islanders. They are also rumored to live in a vast underground cave system underneath the islands that supposedly has some sort of lighting system. Is all this really true? Are there 10 to 15 feet tall giants living under the Solomon Island chain? If so, are they intelligent, violent, cannibalistic? Are they all three? Are they even of this planet? Eric and I will be investigating these theories and more tonight on this episode of ParaReality Radio. To learn more, you'll have to Turn On, Tune In & Find Out.
While it seems like innocent fun to many people, a lot of controversy actually surrounds Halloween. Some are concerned about its religious, or rather, demonic affiliations. This begs many to ask the question about whether Halloween is Satanic or not.On tonight's special Halloween edition of ParaReality Radio, I'll be taking a look at the historical origins of Halloween, the adoption of Halloween as a holiday by the Church of Satan, its Celtic roots and the right-wing Christian POV of the holiday, all in an attempt to determine if Halloween is really a Satanic holiday or just an excuse for dressing up in costume and eating tons of candy. Turn On, Tune In & Find Out!
If you're familiar with folklore, you've probably heard of the witching hour. In occult terms, it's apparently that time when witches and demons are at their most powerful. It's sometimes referred to as "the Devil's hour." Creatures such as witches, demons and ghosts are thought to appear and to be at their most powerful. Black magic is thought to be most effective at this time. There's a lot up for debate when it comes to the lore of the Witching Hour, mainly like what it even is. Some believe it to be the time of night when the veil between life and death is thinnest, allowing spirits and ghosts to travel between two worlds. Others believe that witches and psychics are more powerful at this time of night. A lot of people aren't even sure what it is, but they know nothing good happens during the Witching Hour. To be honest, I never really thought much about it. It's more like a thing – a tool that is used to augment paranormal investigation, not an actual tool itself. But is it, though? Should it be treated like a supplement to investigating or should it be treated more like an actual tool?
Back over the summer, I did a three-part series on the Moon Landing Conspiracies. I reached out to a friend of mine who works at NASA for some insider information and he has agreed to speak to me anonymously about the current state of the space program.
One of the most famous and beloved cryptids in all the world is Scotland's Loch Ness Monster. Reports describe a large, long-necked beast like a plesiosaur, yet Nessie has remained curiously elusive to scientific searches. Multiple sonar scans of the loch have come up blank. The legend of the Loch Ness Monster dates back about 1500 years, but it wasn't until the first reported sightings and infamous "Doctor's photo" in the 1930s that it began to capture people's imagination. The Loch Ness monster, or Nessie, has been strangely elusive ever since, and the photo from back then was revealed to have been a toy submarine. Rumors of a strange creature lurking in the murky waters of Loch Ness continue to abound. Recently an international team of scientists led by Dr. Neil Gemmell from the University of Otago in New Zealand has just revealed the first results from an eDNA analysis of the waters of Loch Ness. ​ The results of the Loch Ness survey come after scientists took hundreds of samples of water from Loch Ness and nearby lochs. DNA from each sample was captured, extracted and sequenced. This gave the team 500 million sequences that when compared against global DNA databases show a comprehensive picture of life present in the Loch – the bacteria, the fish, and everything else in between. They may be startling for some and expected for others. Some people may be upset at what the results reveal and some may be saying "I told you so!" But no matter what side you're on, you have to admit that this was something that really needed to be done and it looks like that we finally have an end to the mystery of what the Loch Ness Monster actually is.
Jeffrey Epstein, the millionaire financier and convicted sex offender, was found dead by suicide in his jail cell on the morning of Saturday, August 10. Epstein was awaiting trial on sex-trafficking charges in Manhattan's Metropolitan Correctional Center. The 66-year-old's death came less than a day after a trove of disturbing court documents was made public offering details about his alleged abuse of dozens of mostly underage girls, as well who assisted him with or participated in the abuse — documents that implicate many rich and powerful men from the elite circles Epstein was once a member of. In the wake of Jeffrey Epstein's death, there have been all kinds of conspiracy theories surrounding him, but probably the most popular one is that the convicted sex offender was somehow killed by Bill Clinton. Some of these theories are more credible than others; for instance, there is some evidence that Epstein intended to blackmail his associates. But overall, the circumstances of Epstein's life and career are essentially tailor-made to produce conspiracy theories. On tonight's show, Eric and I will be taking a deeper look at the conspiracy theories surrounding Jeffrey Epstein and attempt to break them down even further. Turn On, Tune In & Find Out!
The Moon and conspiracy theories go together like Buzz Armstrong and punching moon conspiracy theorists in the face. From the moment the Apollo 11 mission touched down on the lunar surface 50 years ago and Neil Armstrong delivered his "One small step for man" line there have been mutterings that the entire thing was staged in a TV studio. One certain Moon conspiracy, however, can claim bragging rights over all others. That's the one in which during the final months of WWII, the Nazis somehow made it to the Moon before anyone else, without the knowledge of anyone else or without being detected by anyone else. There, on the dark side of the Moon they constructed a vast Bond-villain style lair. Nazis on the Moon is, as far as conspiracy theories go, one of the wildest and most unbelievable. However there are a few people out there who actually believe this wild theory and, in fact, say that there's proof. And that's what we're going to explore tonight on ParaReality Radio.
The moon is often described as having divine, feminine energy – the female counterpart to our Sun. It is a source of cosmic phenomena, providing us with beautiful eclipses, changing tides, and hopefully a future staging point for missions to Mars and beyond. But In one of the most striking of cosmic coincidences, the Moon is about 400 times smaller than the Sun, and is also about 400 times closer to the Earth. This fact makes both these heavenly bodies appear to be of the same size, and also results in the phenomenon of total solar eclipses taking place. And when we start to look at the moon under a closer lens, a number of aberrant characteristics suggest that it might be hollow — and that there may be a secret moon base.
Ever since NASA broadcast its visits to the Moon between 1969 and 1972 to millions of people around the world, conspiracy theorists have debated endlessly over the photographs and video of the journey. Judging by the dedication some have to the cause, the subject of whether or not the Moon landings were a hoax rivals only the assassination of President John F. Kennedy and the presence of Are 51 in popularity. The Fox News Network even aired a TV special in 2001, nearly 30 years after the last Apollo mission, titled "Conspiracy Theory: Did We Land on the Moon"? Poring over every single detail for inconsistencies and potential government tampering, people who buy into the Moon landing conspiracy theory strive to prove that NASA never went to the moon. Instead, they believe that NASA filmed a series of fake Moon landings in a studio, complete with props, astronaut costumes and intricate lighting setups. But why would NASA and the US Government pull off such a strange stunt? The Moon landings took place during the Cold War and a tense point in the nuclear arms race, an ear in which the two world superpowers, the United States and the Soviet Union, competed for technological superiority. Some believe that because sending astronauts into outer space and onto the moon would be incredibly expensive, the US didn't have enough money to complete the project. According to the conspiracy theorists, faking the Moon landings would be much cheaper – if it were convincing enough, it could still send a message to Russia that the United States had the better technology. What are some of the claims by the Moon landing conspiracy theorists? What have they pointed out, and do their arguments have any validity? What do scientists have to say about theses conspiracy theories? To get the answers to these questions and more, Turn On, Tune In & Find Out!
Tonight I'm interviewing a family whose members have had some varying paranormal experiences. I call this family the Paranormal family. The process of this interview began with a phone call several months ago from family member Jason. He's a longtime listener of the podcast and he left a message on the studio line about his paranormal experience. As you all know, I love to interview the normal, everyday person about their experiences, so I contacted Jason and after a few phone conversations, text messages and emails, we finally worked out a date where I could interview Jason. As it turns out, there's been more than one member of his family who've had similar experiences. As it turns out his family has encountered ghosts, spirits, poltergeists, UFOs and a few other unexplainable things. Is this a family who is prone to paranormal experiences? Or, is it all just a conicidence?
United States