Discover
Pints and Provisions
Claim Ownership
Author: Pints and Provisions
Subscribed: 8
Played: 132
© Copyright 2018 Evan Pike. All rights reserved.
Description
When hobbies become obsessions, we often like to share what we know and love about them with others.  Although we have dedicated the most time learning the ins/outs of beer, brewing, and breweries, we have also extended our knowledge on those things that complement it: bourbon, wine, coffee, food, and cooking.  Listen in to Evan, Ryan, Mark, and Dan, and with periodic guests, dissect those crafts that we love to imbibe.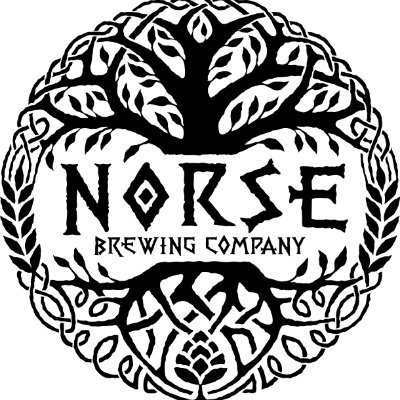 This year kicked off great from the start for Norse Brewing Company in Wake Forest, NC.  Although the pandemic has altered the plans for the brewery, it hasn't slowed co-owner Chris Jorgensen and head brewer Brad Wynn down from making a mighty return.  It's all about community for the brewery, making their taproom a destination for locals to return to with plenty of great beer and food.  Chris shared his passion for building a welcoming brewery where it always feels like home.  Brad has deep brewing roots and has had some extra time recently to fill the tanks for the return of thirsty drinkers.  Listen in to hear all about how Norse Brewing Company is truly the heart of their community!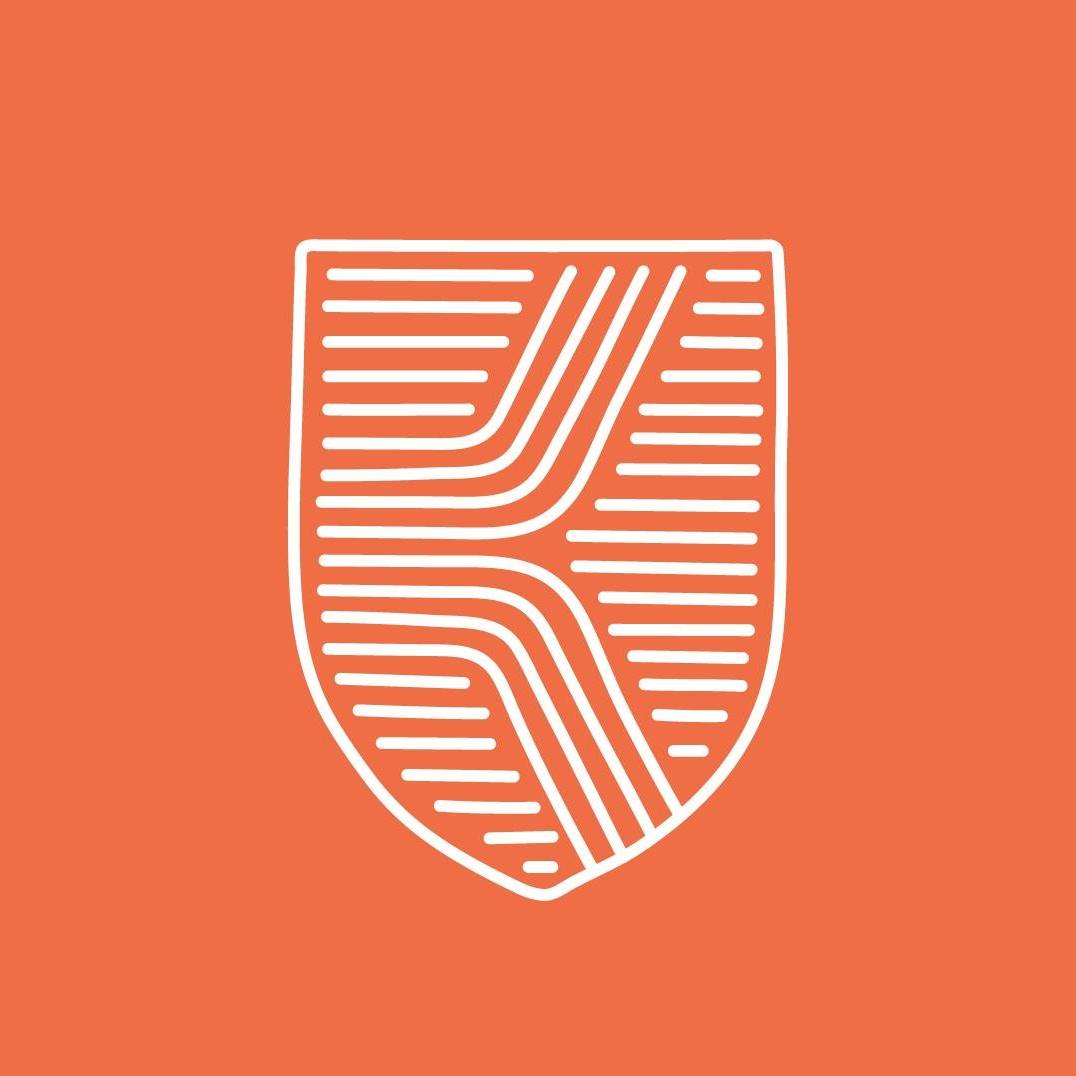 Evan and Ryan had a great conversation with Zach Dobeck (owner) and Nick Kelly (communications director) of Kinship Brewing Co. in Waukee, IA.  This yet-to-be opened brewery is building excitement and community around its brand and work is underway on their location which will include lots of room for families and even a dog park.  Zach speaks to his roots as an long-time, avid home brewer and his savvy in building a business that looks to be more than just a place to grab a beer, but a destination.  Nick shares his motivation to join the team and get the word out in a city that has a vibrant craft beer environment.  Don't miss our on our recording with Zach and Nick as they share their passion in creating a craft beer destination in the heart of the midwest.  Cheers from P+P!
Ryan, Evan, Mark, and Daniel all got an opportunity to talk to Neil Fisher of WeldWerks Brewing Co. based in Greeley, CO.  One of our favorite breweries and one that pushes the envelope of beer, Neil shared with us the inception of WeldWerks and how they transitioned into one of the most well know breweries in the country.  From their creative adjunct beers, to thoughtful selection of bourbon barrels for the Medianoche series, their creativity pushes the boundaries of what we know about modern beer.  Listen in to our conversation, you won't want to miss it!! 
Ryan and Evan had their friend Eddy Simone on for a virtual happy hour to talk Florida beers and the environment.  Sideward Brewing Co. in Orlando is one of Eddy's favorites and he shared with us why he digs their lagers so much and naturally, we enjoyed one ourselves.  Eddy also talked fresh perspectives on being vegan, recycling, and why conservationism is so important, and especially how it impacts him as a beer drinker.  Couldn't have asked to enjoy a beer and discuss these topics with a more passionate guy like Eddy and how we all can do better to take care of our planet.
Myk from Live Oak Brewing Company joined Ryan and Evan for a virtual "sit down" so we can discuss how things are going for their brewery down in Austin, TX.  We haven't been shy about our love for their lagers and smoke beers and it was a delight to talk to Myk about why they believe in the beers they make and how the pandemic shut down has affected them.  Ryan shares his experiences on his semi-recent trip to the brewery's taproom and grounds and Evan laments his missed trip down to ATX to experience the same but rest assured, Myk is confident that soon patrons will be back to enjoy the biergarten and oak trees and crush some amazing lagers.  Enjoy!!
Dan and Lizzie, the duo behind "Til Beer Do Us Part" joined Ryan and Evan for a couple beers (virtually, of course) to talk through how things are going amidst the pandemic.  We were able to learn more about their successful YouTube channel where they discuss and review beer, gear, and the breweries that make the suds they love.  Listen up for another round of beers, what we are missing about being beer enthusiasts during this crisis and how we are adjust our lives for work and having a pint.  Thanks to Dan and Lizzie for joining, hope you enjoy the listen!!
That's right everyone, we went COVID-19 safe for this recording and hosted a virtual happy hour with Ryan, Evan, Kyle, and Brad.  While it can be tough to be a beer drinker and practice social distancing, we are doing what we can to stay entertained and come to realize a new way we can gather over a couple beers.  We shared how we are staying sane in the new reality but don't focus solely on the pandemic as there is plenty of good topics to discuss as to how breweries are becoming more creative and distilleries pivoting to utilizing their products for new uses.  Our hope is everyone can utilize a good podcast and a refreshing way to beat the stir crazy we are all starting to get, cheers from P+P!!  Looking forward to new guests in the future!
On this episode, Evan and Kyle sit down to work through their plans to brew some hoppy goodness.  We enjoyed some beers off the Pour Bros. Craft Taproom tap wall in addition to some small bottles from Funk Factory Geuzeria and Gueuzerie Tilquin.  Their idea for beer involved a first run for a West Coast style double IPA and then utilize some additional running from the mash to create a light, sessionable New England style IPA.  Lots of technical talk of grains, hops, water, and yeast.  This was our last "in person" podcast before the COVID-19 shutdowns took effect and we hope you find this a great way to spend your time at home.  Look forward to us publishing some content in the near future to fuel your social distancing like virtual happy hours and video chat episodes!!
Time for another provisions episode where Evan and Daniel get into some hot sauces.  We start simple with the kinda stuff one puts on popcorn and eggs and get ourselves ramped up to ghost peppers, habanero, scotch bonnet, and Carolina reaper based sauces.  No co-hosts were harmed in the making of this episodes but we sure did fry our taste buds!  Don't worry, we still cracked a couple beers but honestly, we had our dairy on hand to put out the fire on our palates!  Cheers!!
Thanks to Live Oak Brewing in Austin, TX, for sharing an incredible collection of smoked beers with us as we fully dive into our smoked meats from Slow Hand Craft BBQ in Peoria Heights, IL.  They served as our hosts as Evan, Kyle, and Ryan devoured some of their best offerings (absolutely loved the house made burger!) and we sipped on some of the less known smoked beer offerings from Live Oak.  We talked about how much we loved these easy drinkers and why no one should skip a chance to hit up their brewery if you fly into Austin. We also got to hear a lot about Ryan's recent 24 hours in Brussels where a day full of lambics can sometimes be a bit too much lambic!  Hope you enjoy this "Oak" filled episode!! [audio quality wasn't our best but the magic of editing helped to still enjoy the great conversation]
A podcast over beers at a brewery about a podcast you say?  Absolutely!!  Austin and Alex of The People of Peoria Podcast joined Evan and Mark for some great brews and even better conversation at one of our favorite hang out spots, Bearded Owl Brewing.  If you haven't listened to their show, tune in to your favorite podcast provider where these guys introduce you to the interesting people who make Peoria a great place to live.  We were the ones to get to give you some insight into how they started and what they have coming up on their show, all the while letting them drink a couple blind beers we tried to stump them with.  Get our episode where you like your podcasts to learn all about The People of Peoria Podcast!  Thanks to Austin and Alex!!
Mark and Evan sat down with Nick from Bearded Owl Brewing in downtown Peoria to preview the upcoming 2nd Anniversary they are celebrating and to see what's new this time of year.  We were lucky enough to pull some nails from the barrels housing this years upcoming release.  We also opened up one of last years' releases to see how its holding up plus tasted some fresh Dunkelweizen which is becoming one of their signature beers.  Exciting things are on the horizon for one of our favorite breweries in Peoria!!
Evan, Ryan, Mark, and Kyle sit on mic while Pat, Charles, and Mike join us all for the Abbott Holiday Share 2019.  So much stout here while we blind taste Side Project Brewing's Derivation 3, Beer:Barrel:Time 2, and Craft Beer and Brewing Mag's Mamanoche.  Not a lot of disagreement on the favorite of the beer but it made for a great breakdown of some of the best non-adjunct barrel aged stouts.  Mark also brought a biggie of Fonta Flora's Rhythm Rug which didn't last long with this crew.  Another fun year for this annual tradition, hope y'all enjoy listening in!!
It's not everyday we get to talk about two amazing events: Mark's birthday and the World Series!!  We were so excited about it we never even mentioned the beers was had while recording!  We sipped on a home-brew from New Money Meads called "Fallen but Not Forgotten", a barrel aged stout blended with Golden Oreos, fudge, toasted coconut and marshmallows; Misbeehavin' Meads' Jammy AF; and Jester Kings' Fēn Táo.  It was fun listening to Mark catch us up on his trip out to the pacific NW and the Portland, OR, region where there were tons of pints and provisions.  Evan also was able to brag about his Washington Nationals win of the World Series!
Ryan, Evan and Brad sit down at Pour Bros. Craft Taproom to taste a lineup of what literally translates to "top batch" of Side Project Brewing's Tête de Cuvée.  We taste the 3 batch vertical side by side, compare how each year is different and come to a consensus as to why our favorite batch stands out as the best.  Plenty of time to also discuss our favorite "pints" and "provisions" of the week plus a little college football and baseball catch up on an exciting time here in the fall.  Tune in and don't forget to visit our Facebook and Instagram pages!  Cheers!!
Hey everyone, back again with another episode on an up and coming brewery from Tulsa, OK, named American Solera.  What a beautiful fall night we had recording on Mark's patio and sipping on some of this breweries most think and viscous stouts.  Both "Son's of Darkness" and "Dollar for Dollar" were perhaps some of the more gooey, inky, and chewy barrel aged stouts we have drank; definitely a treat!  We also added our new "Provision of the Week" category so tune in to see what Pint and Provision we thought was the best since we were together.  Cheers from P+P!!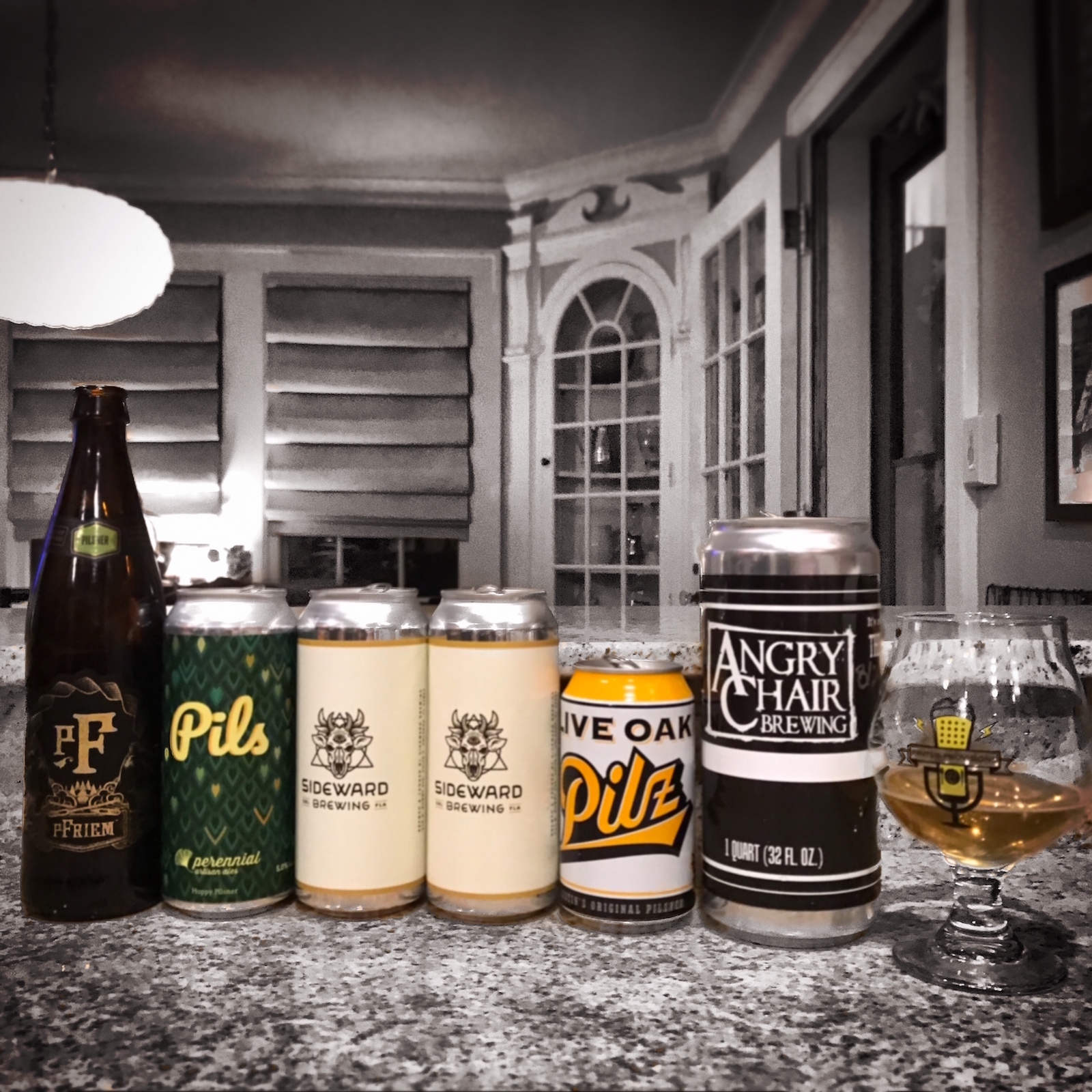 It's crispy time!  An episode dedicated to the ever refreshing, light, and bubbly beer, the pilsner.  When it's hot out and you don't want to grab a hazy or adjunct stout, these can be the most satisfying brews out there and craft breweries are bringing them to the masses.  We taste these crisp lagers from all over including Perennial Artisan Ales, Pfriem Family Brewers, Live Oak Brewing Company, Sideward Brewing Co., and Angry Chair Brewing.  Listen in to how they stack up and why most craft brewers turn to pilsners and other lagers as their "go to" while they are on the job.  Cheers!!
Evan, Ryan, and Kyle sit down to break down how to sample and taste hops and malt.  We also had a chance to enjoy a couple shared beers from some generous folks we know on the East Coast.  Marc sent us "Less Than Alone" a bourbon barrel aged stout with vanilla beans from Triple Crossing Beer in Richmond, VA, and Adam sent a great beer from Troon Brewing, an up and coming brewery.  Not to be forgotten but the Modem Tones from Modern Times Beer provided a great warm up.  We very much appreciated all these unique and flavorful beers from some good friends willing to share!!  Tune in to hear how they all went over and how good we were at tasting our hops and malt samples!!
In June, Evan attended the Craft Beer and Brewing Magazine's Brewer's Retreat in Boothbay Harbor, Maine, and we covered all the highlights.  This is an annual event where attendees learn and brew with some of craft beer most well known master brewers from breweries such as Russian River Brewing Co., Other Half Brewing, Monkish Brewing Co., and Trillium Brewing Co.  Kyle, Ryan, and Evan sampled some of the beers brewed at the retreat including a maple amber from Sean Lawson of Lawson's Finest Liquids, a coffee and vanilla  milk stout by Neil Fisher of Weldwerks Brewing Co. and Vinnie Cilurzo's of Russian River brett blonde. We also discussed Portland as a beercation destination which included great breweries such as Bissel Brothers, Oxbow Brewing Co, and Allagash Brewing Co.  Tune in to learn all about the retreat, the master brewers and their breweries and how the beers from the retreat turned out!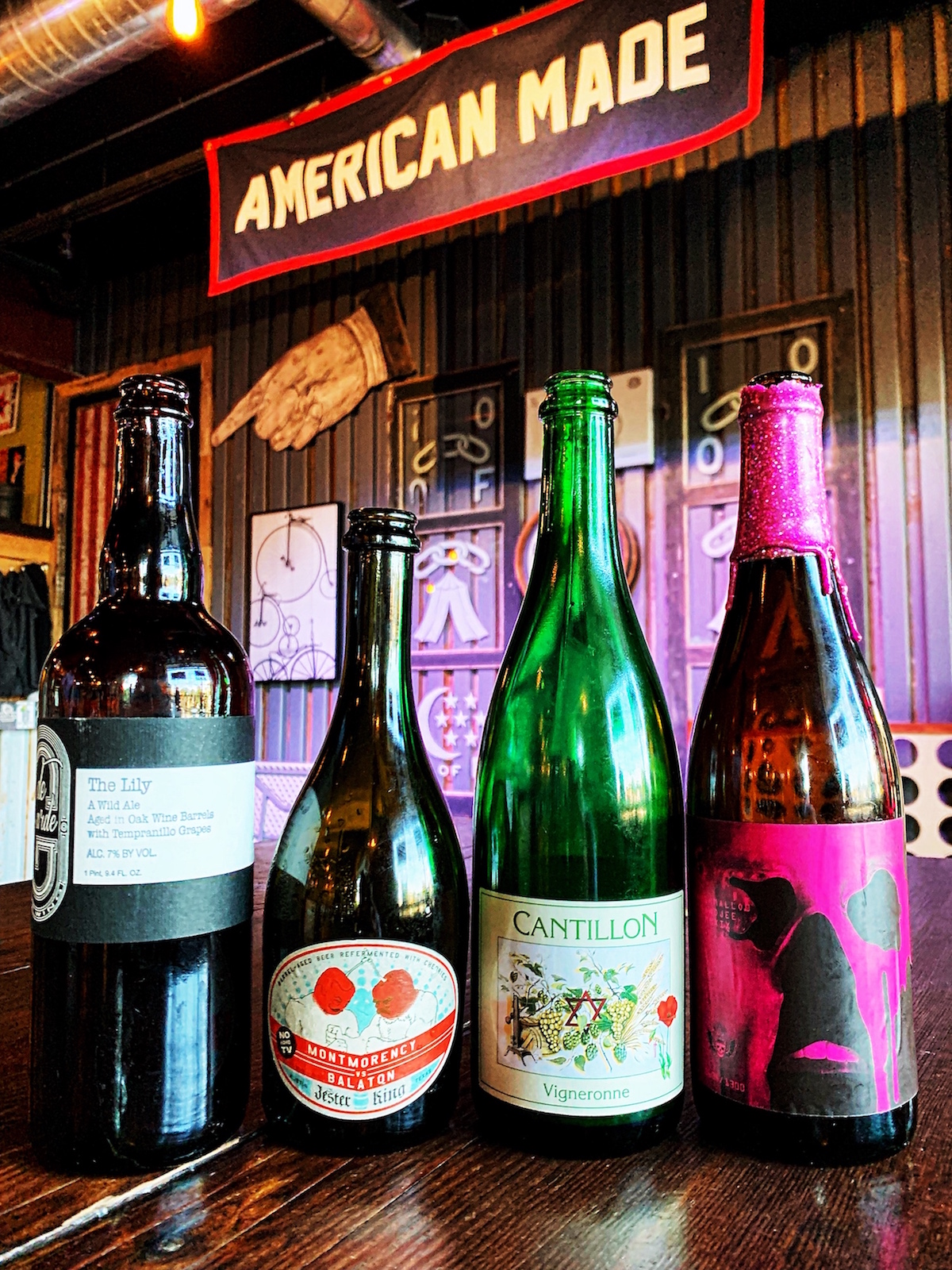 Ryan, Dillon, and Evan talk to our friend Dennis about his work at a local, large volume distillery.  We learned a lot about the process of distilling and what makes it unique.  Dennis also makes wine and home and we compared and contrasted these methods with brewing.  We felt it necessary to bring a beer that represents the cross-over with wine such as a Cantillon Vigneronne and a one that brings in the process of barreling with 3 Floyds Brewing '19 Marshmallow Handjee.  For those that like the technical aspect of these processes, this one allowed some "nerding" out on the science behind it.  We also let Dillon pull a blind beer on us off the Pour Bros tap-wall which was a fun challenge.  Cheers everyone from P+P!!
United States