Discover
Pit Lane Parley
Claim Ownership
Author: PLP Media Group
Subscribed: 160
Played: 2,764
© Copyright Pit Lane Parley 2018.
Description
Welcome to Pit Lane Parley! Your #1 stop for interviews with fan favorite IndyCar drivers, personnel, IndyCar news, discussions, and debate. We bring the best racing content to you each week! Join the debate on our social media, @pitlaneparley, where we continue the discussion! Fan questions each week are always welcome! Thank you for subscribing and we look forward to bringing you more and more IndyCar content!
---
See acast.com/privacy for privacy and opt-out information.
This week there is plenty of INDYCAR news! (and even more after this was originally recorded) Nashville!Silly season updatesScott McLaughlin and Sage Karam newsColton Herta in Formula 1? If you mention you saw these show notes, DM us on social media for a free set of PLP show stickers!
We're back with another F1 installment! What's on the F1 menu this week? Sochi previewSochi or Barcelona?Red Bull's rotating track ideaA new F1 presidentColton HertaAnd more! Enjoy the race this weekend!
As one of the rising INDYCAR teams, Meyer Shank Racing is having more and more success every year. Mike sat down this week with both Michael Shank and driver Jack Harvey on a range of topics. Both touch on co-owner Jim MeyerThe keys to long term success for the teamDoes Jack have a chance to be on The Great British Baking show?Star WarsThe new Nashville street race in 2021How the season has gone, what they've learned, and what they can take forward in future seasonsThis was a great time conducting these interviews, we hope you enjoy them!
The doubleheader at Mid Ohio weekend provided plenty of excitement in INDYCAR this weekend! Scott Dixon had a bad weekend (we're still confused too) How good was it to see Will Power victorious?What happened in the Santino Ferrucci / Colton Herta incident at the start of race 2?Who had a good weekend, who didn't?Is Scott Dixon's championship lead shrinking a bad sign or does it he still have it wrapped up?More silly season updates!Go to grindingcoffee.co and use promo code PITLANEPARLEY for a nice discount on your order. Coffee!!!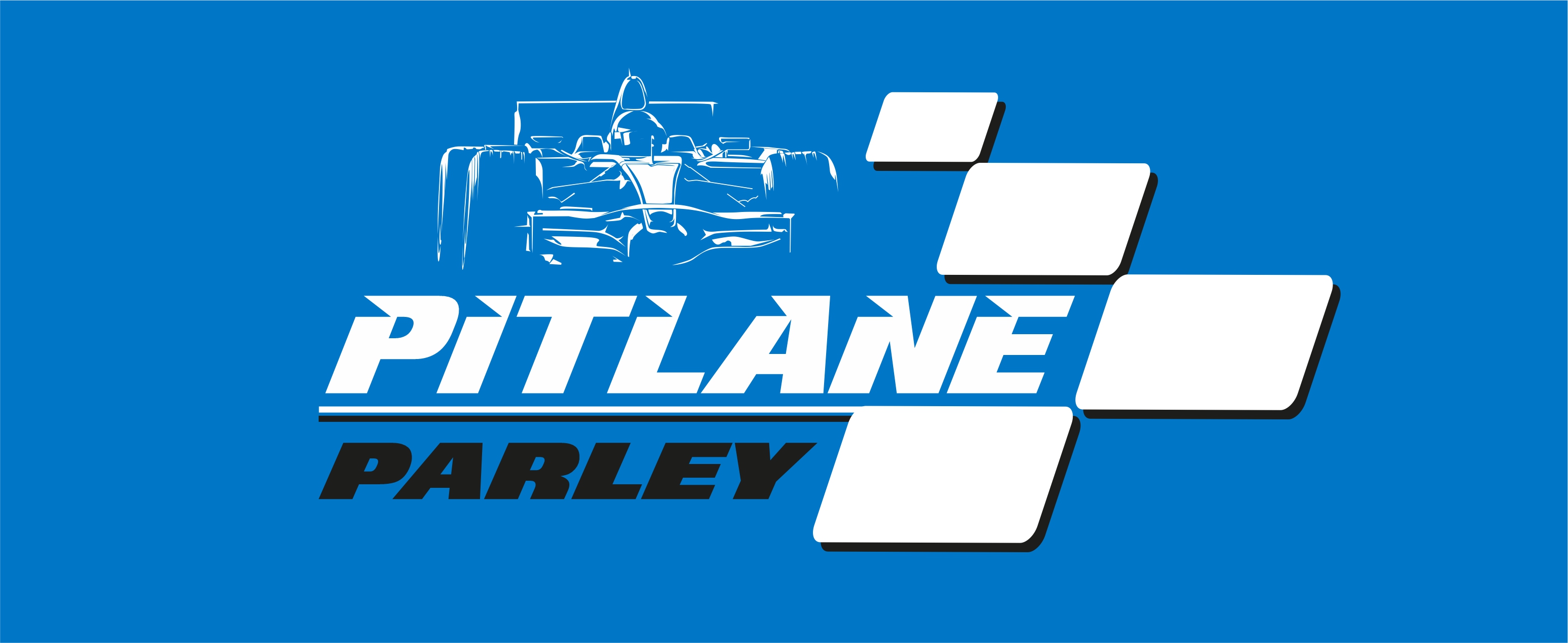 Wow, what a weekend in Mugello! We've got plenty to discuss + some silly season updates afterwards. Multiple red flags, is it time to change the red flag/pit stop rule?What the heck happened on that first crash?Should F1 return to Mugello?Vettel to Aston Martin
Will Power joins Mike to discuss his race 1 win at Mid-Ohio Sports Car CourseHow happy was he with fuel saving/tire saving being taken out of the equation Saturday?What did the win do for his overall satisfaction of the 2020 season?Was bouncing back from a qualifying spin to P7 satisfying Sunday?More about Sunday! 
In a round of short chats post Mid-Ohio , Road to Indy drivers Hunter McElrea (Indy Pro 2000) and Reece Gold (USF2000) join Mike for a quick chat after their podium appearances. *Note because we are safely wearing masks, it may not sound perfectly clear*
Eric Smith joins us once again to discuss the best betting odds for this weekend's double header event at Mid Ohio! Tune in, bet responsibly and hopefully win!
It's Mid-Ohio time, finally! A twin 200 mile event weekend with a Saturday late afternoon race and a Sunday mid-day race for the 10th and 11th events this season!Does Mid-Ohio officially start silly season?PredictionsWill the lack of practice time have an effect on the qualifying and racing this weekend?Much more! 
Craig Woollard, from Formula Scout, joins me again to discuss the looming title battles in both F2 and F3 after this weekends races at MonzaDid Oscar Piastri deserve the qualifying penalty?Mick Schumacher's outstanding weekendCallum Ilott's rebound after a bad pit stopWhose going to win the F3 championship this weekend at Mugello?  
Wow, what a race! From penalties to safety cars, a mid-race standing restart, and a triumphant first time winner in Formula 1, the Italian GP and Monza saw a bit of everything! How awesome was the race?Lewis Hamilton's penalty and why he still had a better race than BottasShould Gasly go back to Red Bull Racing next to Verstappen?Where does this rank on best all time Formula 1 races?After that, we briefly touch on a bit of news, and preview the first Formula 1 race at Mugello Circuit!
In this special weekend episode, Mike and Jack Benyon (www.the-race.com) break down a bunch of storylines currently in the INDYCAR worldThe aeroscreen's effect on racingAndretti Autosport's 2020 strugglesThe rookie of the year battleAnd more!This episode is brought to you by our friends at www.grindingcoffee.co , use promo code PITLANEPARLEY for a discount on every order!
Welcome back! We're back to break down everything WWT Raceway (Gateway) from this past weekend + news and fan questions. Takuma Sato pass on Pato O'Ward & Rinus Veekay on Colton HertaWhat could have made the racing a bit more entertaining this weekend?Was the yellow for rain on Saturday warranted?What the heck happened at the beginning of race 1? Nashville street race close to being finalized!Fan questions about aeroscreen branding, mid-ohio and can Newgarden catch Scott Dixon? 
This week we're back to talk race recaps, race previews, and some questions on our mind in the Formula 1 world!SPA recapFerrari--yikesGasly's awesome passF2 drama, Did Mazepin deserve the penalty?Monza previewDoes Ferrari have hope?PredictionsSome other topicsDoes F1 need to change something to ensure these not exciting tyre management races don't occur next year?Is the qualifying format stale?Remember, head to vaelwatches.com and use promo code PODGO15 for 15% off your order!Photo credit: Motorsport Images
After his WWT Raceway win in race 2 this past weekend, Team Penske's Josef Newgarden joins Mike to discuss his weekend, how the aeroscreen has changed things, the importance of his pit crew, and a look toward the remainder of the season! 
Joined again by betting guru and journalist Eric Smith (Race Review Online, Covers.com) to discuss our best betting based on odds from Draft Kings.  Who are the betting favorites?Which favorite should we avoid?Sleeper picksDrivers too risky to place a bet onCovers motorsports articles
Mike and Matt start the episode previewing one of the best races on the F1 calendar, Spa! Aka, the Belgian GP. Afterwards, we discuss our thoughts on Renault dropping their protest against Racing Point, before our first deep dive into this years silly season!    
What a month of August! Takuma Sato is now a 2 time winner of the Indy 500 and there was plenty to discuss from the race Did Alexander Rossi deserve a penalty?Aeroscreen safety proves its importance yet againSpencer Pigot's scary crash and the yellow flag debateIs Takuma Sato one of the best Indy 500 drivers ever?We then switch gears and discuss the upcoming doubleheader at WWT Raceway (Gateway) Predictions?The Iowa qualifying format is backWill Sato have an Indy 500 "hangover" ? Thanks to our friends at Grinding Coffee , use promo code PITLANEPARLEY for 13% off your purchase!
Both Arrow McLaren SP drivers, Pato O'Ward and Oliver Askew, talk with Mike about everything 2020 Indy 500 Pato's top 10 run after missing the show in 2019Did he have a podium car?Oliver's wild ride after Conor Daly's spinWhat Fernando Alonso brings as a teammateLooking ahead we briefly talk about the WWT Raceway doubleheaderWhat makes this medium sized oval unique & trickyHow they can optimize 1 practice session on Friday afternoonThe unique qualifying format and how to approach it 
In the first of 2 Formula 1 episodes this week, Matt and Mike take a look back on the Spanish GP from last weekend. Is it the cars that make the track boring? Or is that track that bad?How can the racing be fixed at the track? Can Pirelli help?Who did well? Who struggled?The Ocon/Magnussen practice incidentWas Valterri Bottas right to be so bummed out after the race?Then we discuss the Concorde Agreement being finalized and signed, Turkey joins the 17 race calendar, and which of the "new" tracks we're most excited by! 
United States