Discover
Planet Logic
Claim Ownership
Texas Gov. Greg Abbott came to Temple, Texas on Friday to deliver a full-throated endorsement for Hillary Hickland, who is challenging long-time incumbent Hugh Shine in the Texas House, District 55. Abbott and Shine may see eye to eye on most things – but not school choice. Abbott has promised to endorse primary opponents of the 21 House members who voted against school choice – Abbott's top priority in a just-failed special session. Here is the governor's speech, in its entirety, followed by Hickland's response.
Are Americans being fed a line of bull? And on a regular basis? For example, is ex-cop Derek Chauvin really guilty of murder? And why would he be placed in prison general population where he could be (and was) stabbed? What do we really know about January 6? And the disastrous withdrawal from Afghanistan? What are they keeping from us about Jeffrey Epstein and the list of people he associated with? Is climate change real, or just a way to enrich people like Al Gore? And in Texas, would school choice really take away money from public schools? Lynn Woolley (Planet Logic) and Lou Ann Anderson (Political Pursuits) discuss the ways we're being kept in the dark.
In Washington, the fight over the next GOP House Speaker arose from the $33b national debt, and the cowardice of continuing resolutions and "omnibus" bills that kick the debt can down the road. In Austin the Republican bickering is over school choice and how some Republican lawmakers are subservient to local school superintendents. Planet Logic's Lynn Woolley is joined by Political Pursuits' Lou Ann Anderson to take a deep dive into Republican intra-party squabbling.
Hungary's Foreign Minister, Peter Szijjarto was in Texas last week. Jim Cardle and I sat down with him in the studios of the Texas Public Policy Foundation in downtown Austin. The main subject was war in Ukraine, but we also talked about Joe Biden at the United Nations, immigration and refugee issues, and Donald Trump. This program was recorded on September 19, 2023.
Trump has been booked and mug-shot by a local DA who, herself, is an election denier. Is this an attack on free speech and the American Way? Political Pursuits' Lou Ann Anderson and Planet Logic's Lynn Woolley discuss this and many other aspects of the current ascent of tyranny into the American system. This episode is not particlarly optimisic. It is, however, truthful. And it's time to face the truth. We have this election cycle, and perhaps one more to fix it. We have a Republic -- if we can keep it.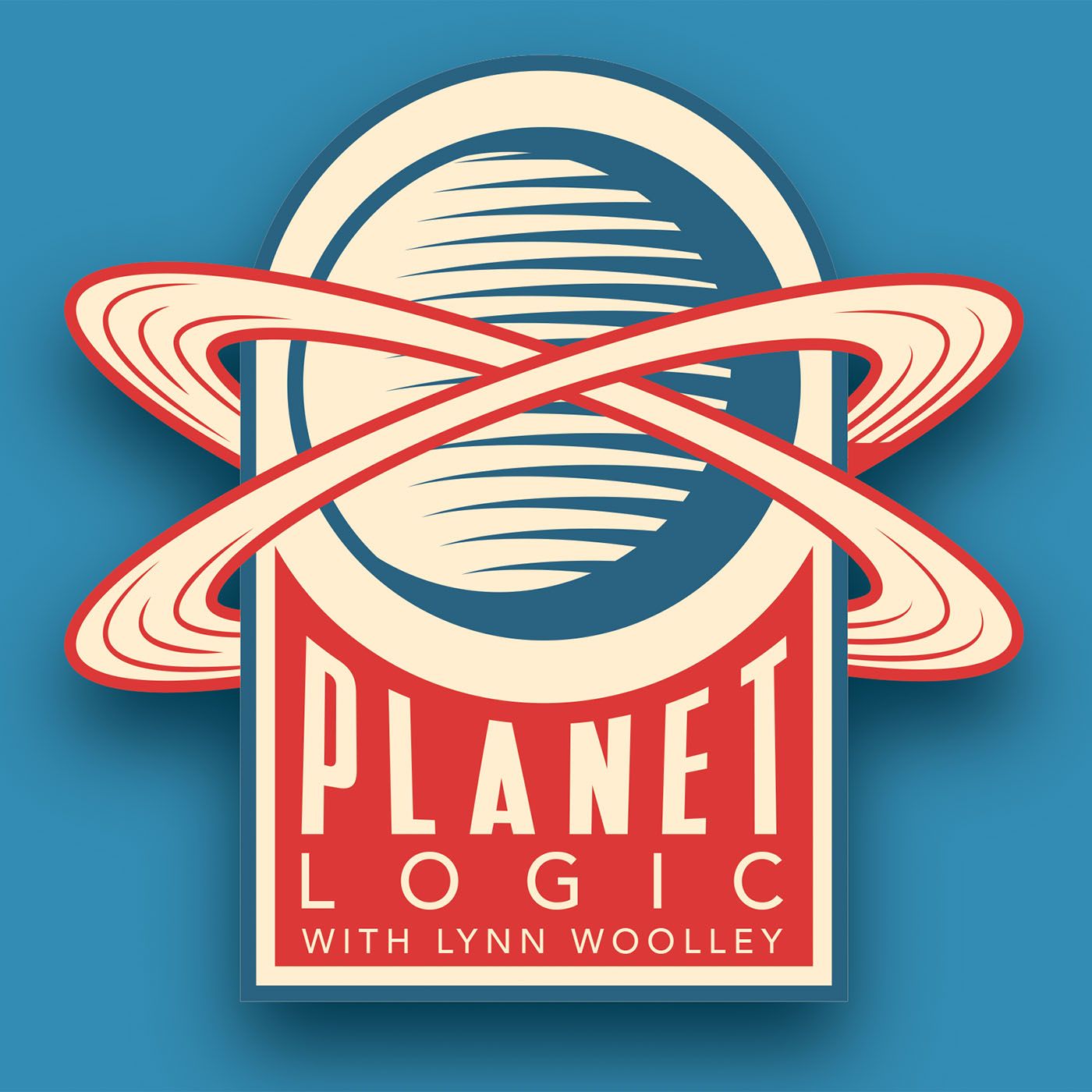 The Deep State is thinking, "we got him now!" But is it really former President Trump who's indicted? Or is it the millions of people in America who see him as the only way to drain the Swamp? And, oh, how that Swamp needs draining! Some think the Swamp decides who can run for president and even who can win. If that's so, it explains how a frail, mindless puppet got into office, and perhaps who is the puppeteer! Join Lynn Woolley and Lou Ann Anderson for a deep dive into the inner workings of Washington and what it means to Trump, Biden, and the future of Our Republic.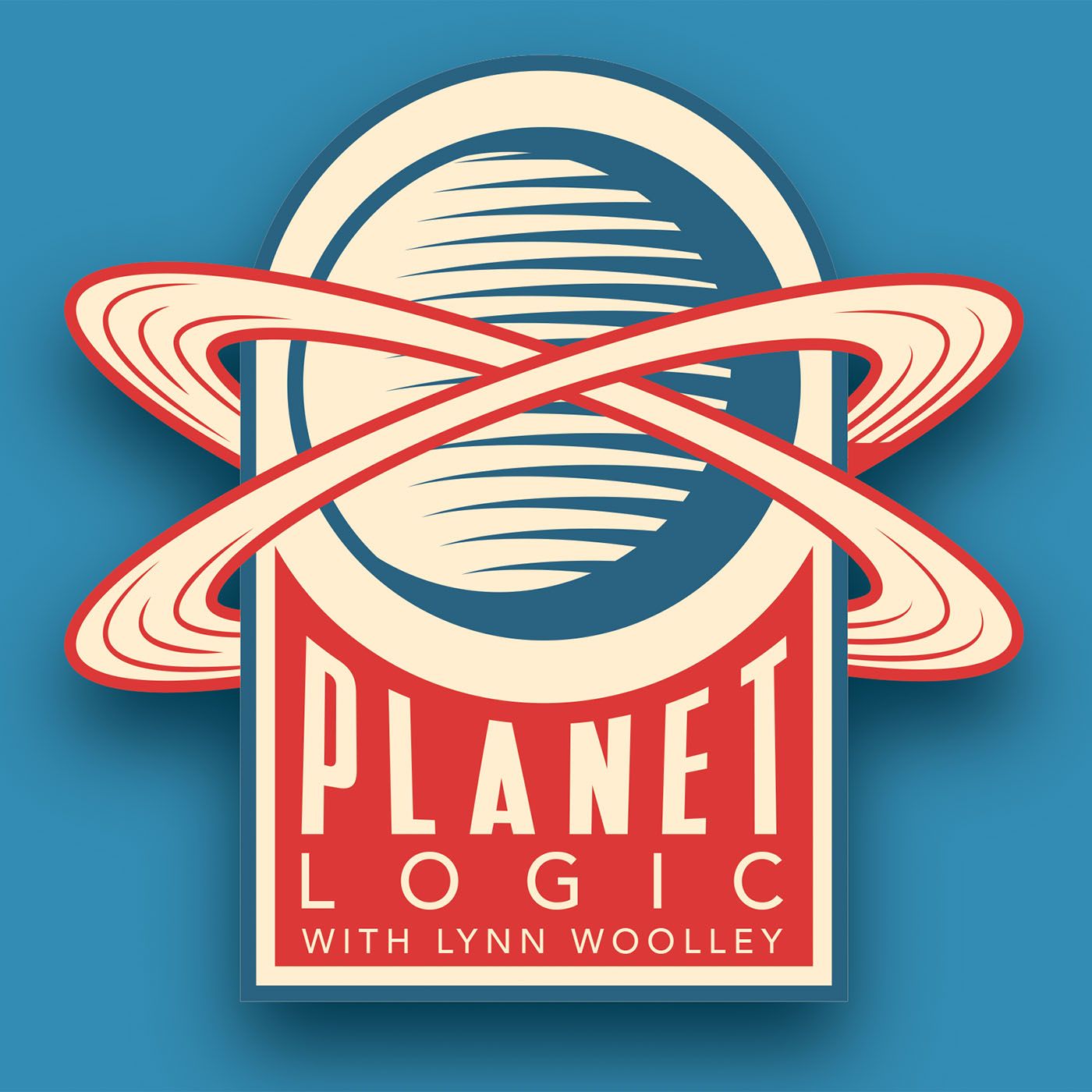 'Tis the season! No, not that one. This one is dangerous. It's the season of impeachment and how it will end is anyone's guess. Political Pursuits' Lou Ann Anderson and Planet Logic's Lynn Woolley discuss Trump's impeachment history and how it relates to today's potential impeachments of Joe Biden, U.S. Attorney General Merrick Garland, U.S. Homeland Security Secretary Alejandro Mayorkas and even Texas Attorney General Ken Paxton.
Hungary's outgoing Minister of Justice visits with Cardle & Woolley, stands up for Conservative Values in the European Union: Judit Varga knows it's not easy being a conservative occupant of a high office in a country that shares a border with Ukraine. She's often been attacked for her conservatism and for her support of Hungarian Prime Minister Viktor Orban. Jim and I sat down with her in the plush studios of the Texas Public Policy Foundation in downtown Austin.
How did Joe Biden get 81,000,000 votes? Isn't that the question we all want to ask? Lynn is joined by Lou Ann Anderson of Political Pursuits the Podcast to discuss all things Biden. That means, of course, Joe's mental state, his felonious son Hunter, who's pulling Biden's strings, what's the deal with Ukraine, and when will Joe resign from the presidency. Will Trump take on Kamala or Gavin Newsom, and what about RFKjr? Lynn and Lou Ann provide the best analysis of where both parties stand as Joe faces impeachment, and the 2024 campaign heats up.
John Wayne was a staunch conservative whose views were as repudiated by the political elites of his own day as they would be today. On Wayne's 116th birthday, Lou Ann Anderson of Political Pursuits and Lynn Woolley of Planet Logic take a close look at The Duke's stand on the issues and imagine what he would be saying now, were he still with us. Our source material comes from a May 1971 interview with Playboy in which Wayne did not mince words. You'll be astonished to discover how much of what he said then still is relevant in today's supercharged political environment. Here's what John Wayne would say...
Ruben Navarette is a nationally syndicated columnist out of San Diego whose thesis is: America needs more immigrants, not fewer. And he doesn't much like the Biden administration's handling of immigration more than what the Republicans are suggesting. Ruben joined us on a special edition of the Cardle & Woolley Show from Talk 1370. This program was recorded on May 18, 2023 in Austin.
Is this even America anymore? Is it too late to save it? Lynn is joined by Political Pursuits' Lou Ann Anderson to consider the following: We have a Supreme Court Justice that will not define "woman." Little boys are being surgically mutilated into some bizarre facimile of girlhood. We're renaming military bases, canceling women, and our joke of a president is conducting a war on fossil fuels. Trump has been indicted and Tucker Carlson has been removed from FOX News. What forces are behind this? And can they be stopped?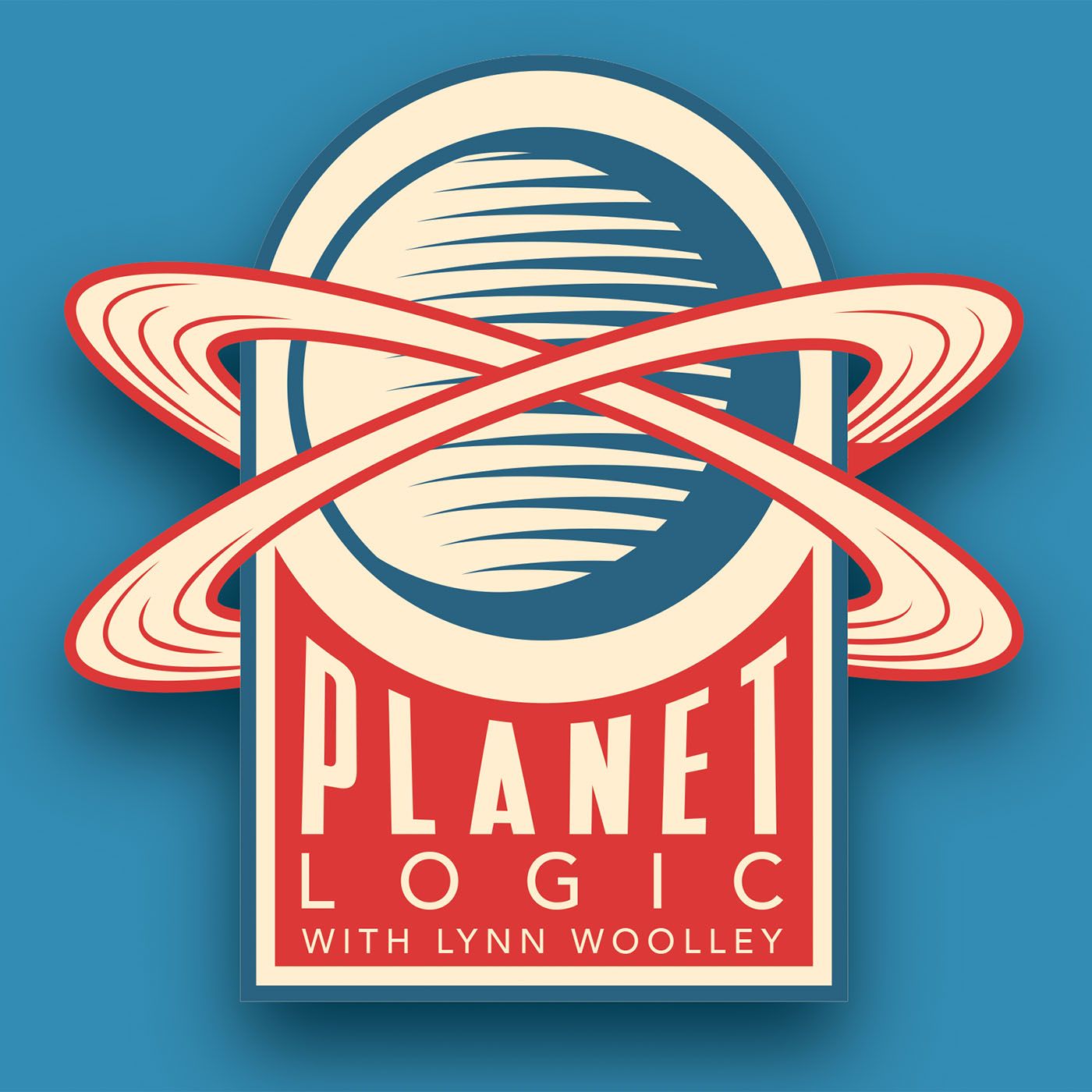 Lynn is joined by Dennis Farris, President of the Austin Police Retired Officers Association, who has worked security for William Shatner (Captain James T. Kirk) three times. Dennis talks about his encounters with Mr. Shatner, while Lynn recalls writing narration for Leonard Nimoy (Mr. Spock), and his time as emcee of the Dallas Star Trek conventions in the seventies. This program was recorded on April 27, 2023 in Austin, Texas.
Mr. Wolfe, a banker, is running for a position on the school board in the Central Texas town of Belton. He promises to support parental rights, teacher retention, and a brighter future for his district. These are troubling times for America's public schools, and we asked him about CRT, school choice, porn in libraries, and even bond issue transparency. This program was produced in cooperation with Political Pursuits the Podcast.
Activists Brenda Howard and Hillary Hickland join Lou Ann and Planet Logic's Lynn Woolley to discuss what's happening in the 88th Texas Legislature. From school choice to transparency with regard to controversial curriculum and materials like graphic library books to general parental rights and taxpayer-funded lobbying, the panel talks key issues that impact the daily lives and welfare of Texas education consumers along with other taxpayers and impacted parties. Despite the public demanding accountability from government K-12 entities, the education industry strongly pushes back. Tune in for this discussion of what's up, what's at stake and what you should watch going forward.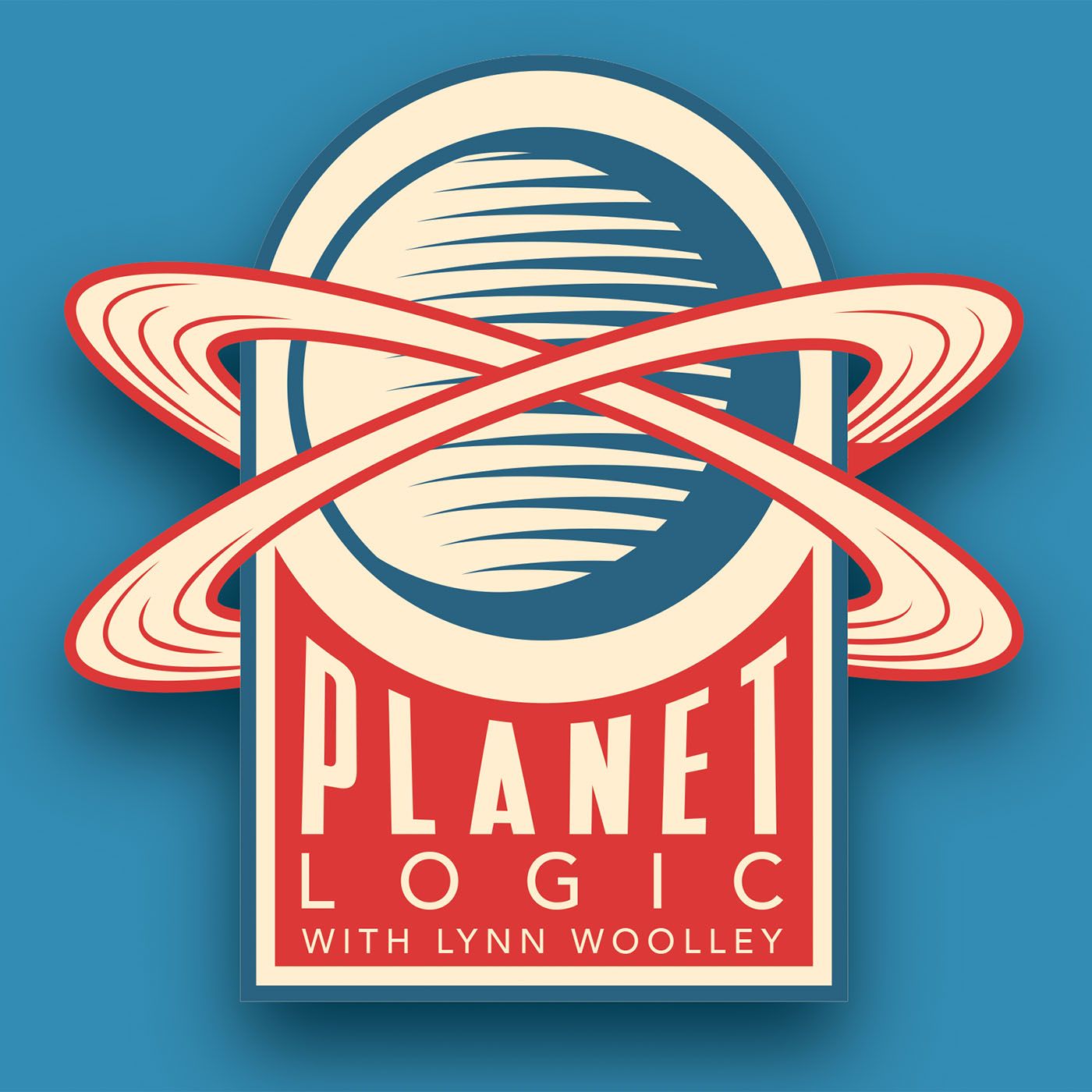 More episodes of "Random Samplings of a Logical Mind." Whatever jumps into my head about what's going on in the news or in popular culture.
Biden's trove of classified documents has been exposed, but will he be treated the same as Trump? And will the Swamp protect Biden, or work to remove him? Join Lynn Woolley and Lou Ann Anderson as they explore the Brave New World of left-wing back-stabbing and contemplate what an "insurrrection" really is. We are now a nation of double standards, but which ones apply to Biden?
Trumpism lives, but is "America First" being challenged by international collusion to keep America from being great again? And what about Xi Jinping and the Chinese Communist Party? Lynn and Lou Ann discuss things that are only whispered in the halls of Congress.
The midterms are upon us and it's time to make sure that neither side can cheat. Hosts Lou Ann Anderson and Lynn Woolley are joined by Jeff Howard (Republican Election Director for Bell County, Texas) and Bell County Republican Party Chairman Mack Latimer to discuss how to make sure every legal vote counts.
We'll begin with a brief election update, and then we'll talk about the nationwide crisis of LGBT grooming in our public school libraries with two conservative activists taking on the Belton, Texas ISD. This edition of Planet Logic was produced in association with Political Pursuits the Podcast.
United States